'Sister Wives' Star Christine Brown Ties the Knot to David Woolley In Lavish Dream Wedding!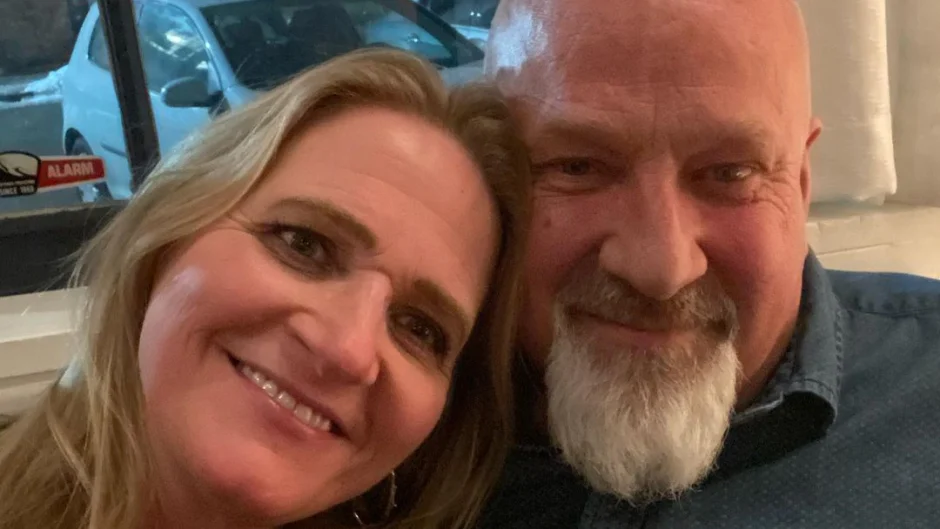 'Sister Wives' Star Christine Brown Ties the Knot to David Woolley In Lavish Dream Wedding!
Sister Wives star Christine Brown strutted down the aisle to her dashing beau, David Woolley, 59, this past Saturday.
Christine Brown and David Woolley tied the knot against the beautiful backdrop of Moab, Utah. And get this, a whopping 330 A-listers gathered to witness the couple's fairytale moment.
"It's a fairytale," Christine tells People. "It's everything I never thought I would have. I get to walk down the aisle to David, him just looking at me the way that he does, it's a dream come true."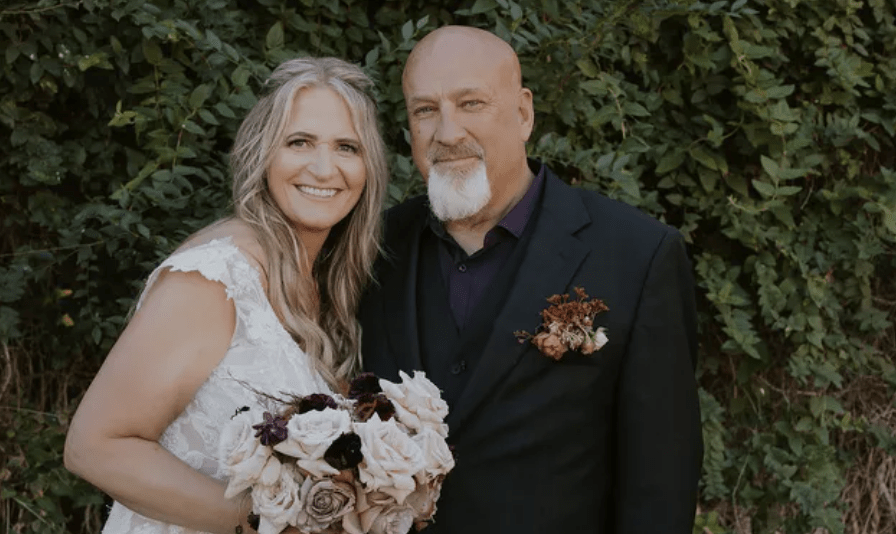 The celebrations for the couple's wedding kicked off on Friday with a picturesque dinner cruise on the Colorado River. "We just liked the idea of having as much family and friends there as possible," Christine said ahead of the ceremony. "We're going to have so much fun."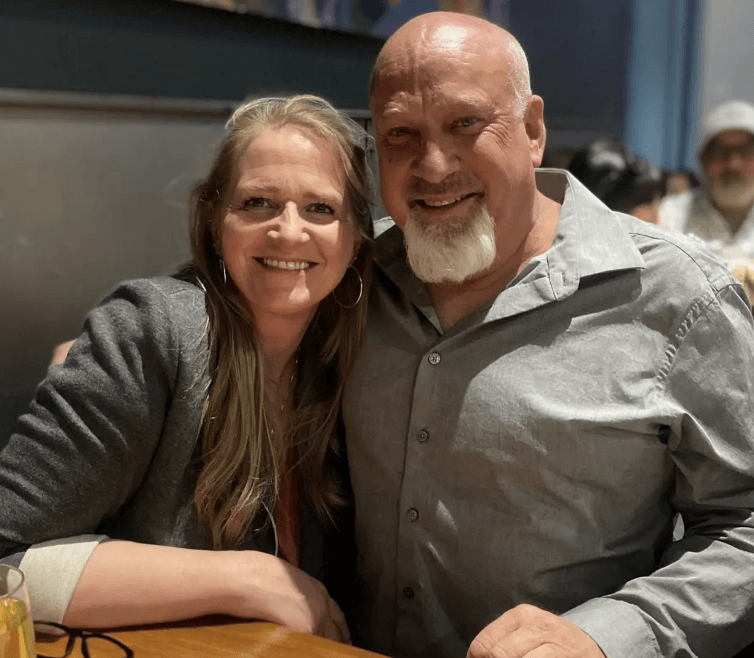 For the alfresco wedding, the genius behind the décor, Danielle Rothweiler, took cues from the breathtaking scenery, infusing hues of rust, dusty rose, mauve, deep plum, and a touch of peachy coral. David gushed, "The view, the scenery, it's unreal," says David. "You can't beat it."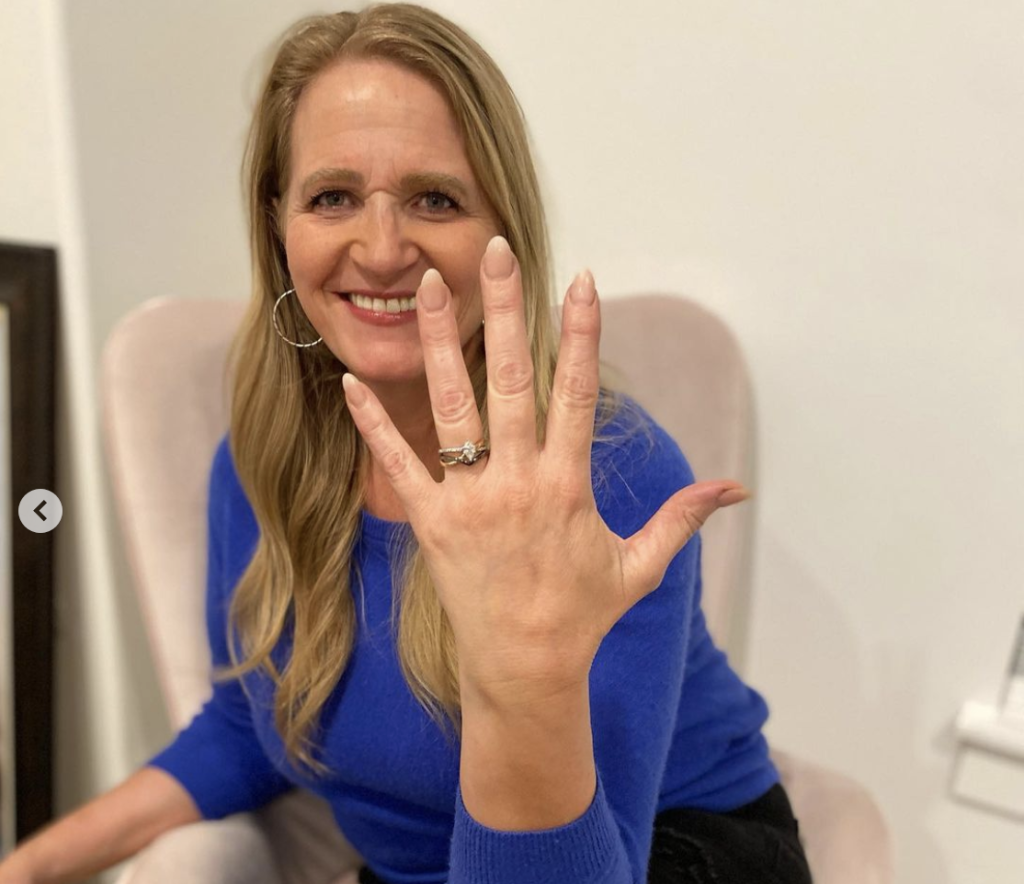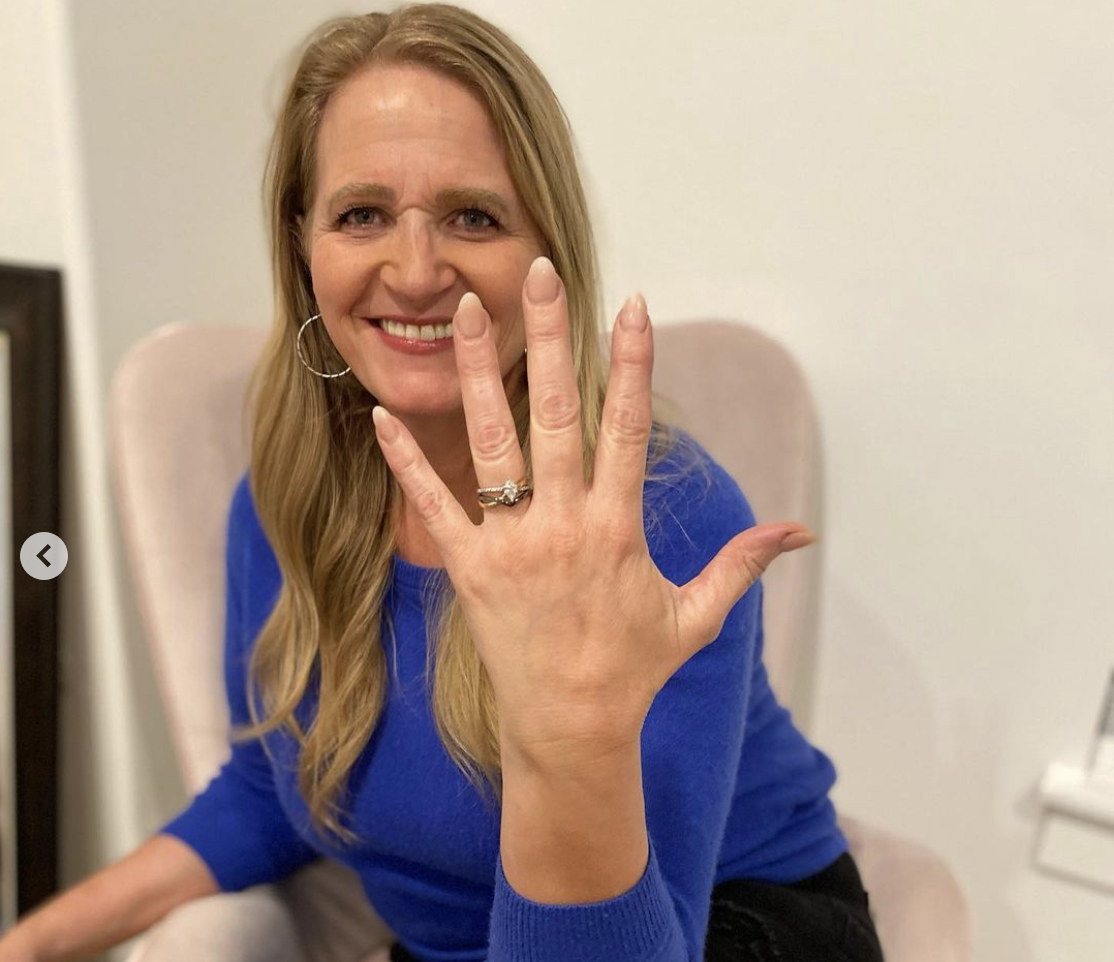 The joyous occasion marked the realization of Christine's long-held dream.
"She wants to be able to wear a white dress and walk down the aisle with her dad," David told the outlet ahead of the couple's wedding. "She never got to do on her first marriage. She wants all the bells and whistles."
Christine continued: It's true," she says. "I do want the big white wedding!"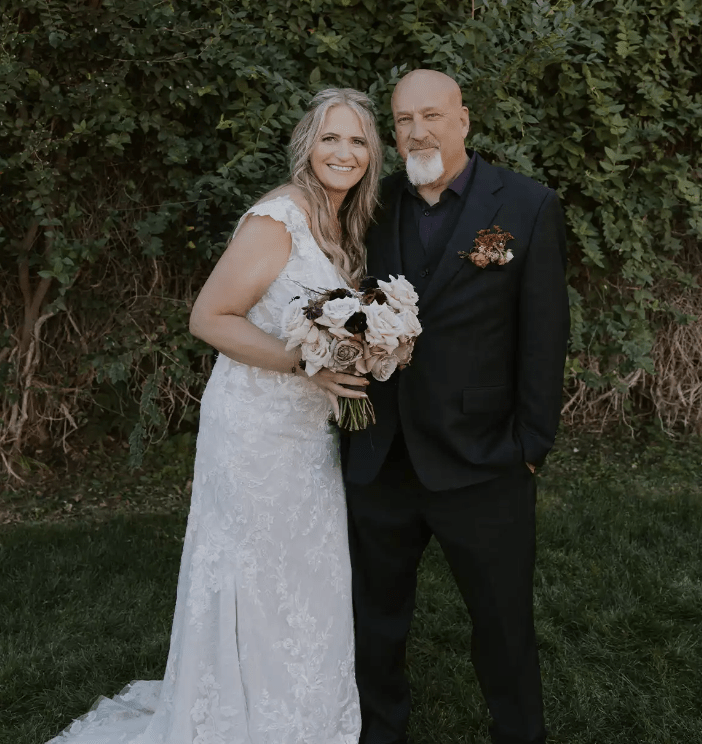 In a heartwarming moment, Christine was led down the aisle by her son Paedon and her father, donning a breathtaking gown from Boda Bridal. The dress, turning heads with its deep neckline and detailed beading, was nothing short of stunning. Eliza Schmidt worked her magic on Christine's hair and makeup, while Cortney Hall brought the glam to the bridal party's faces.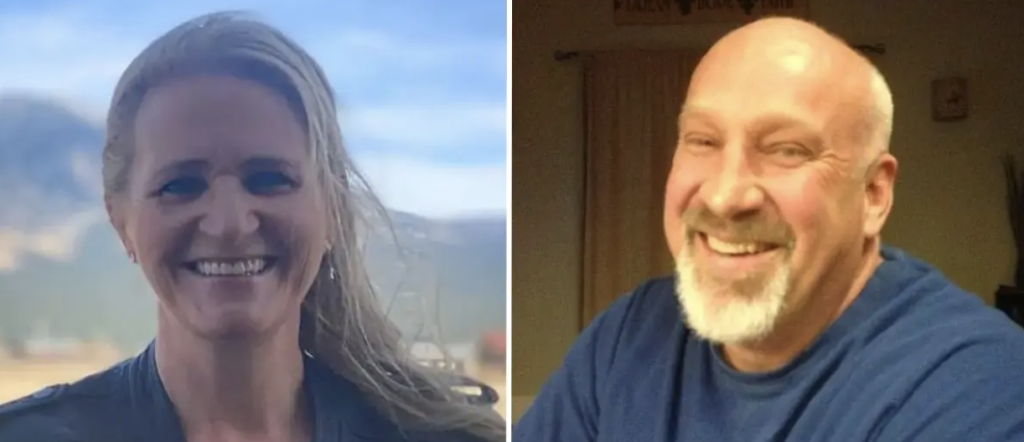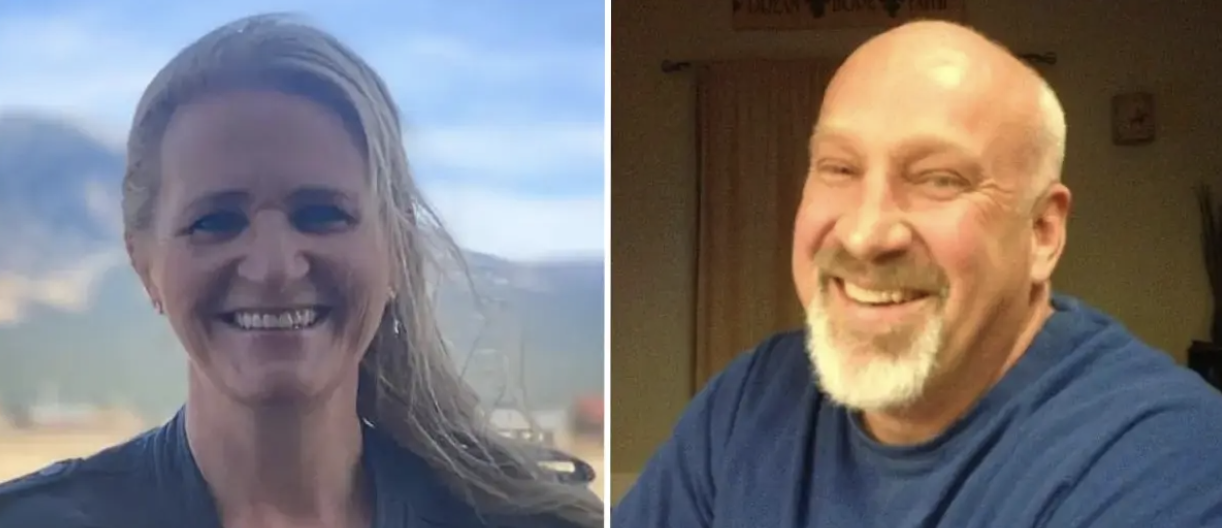 "We're going to have a slew of kids and grandkids walk down the aisle in between the parents, our officiant, David, and me," says Christine. "We wanted to make it as family oriented as possible." Under a bloom-adorned arch with the majestic Colorado River as their backdrop, the bride and groom professed their love and exchanged vows.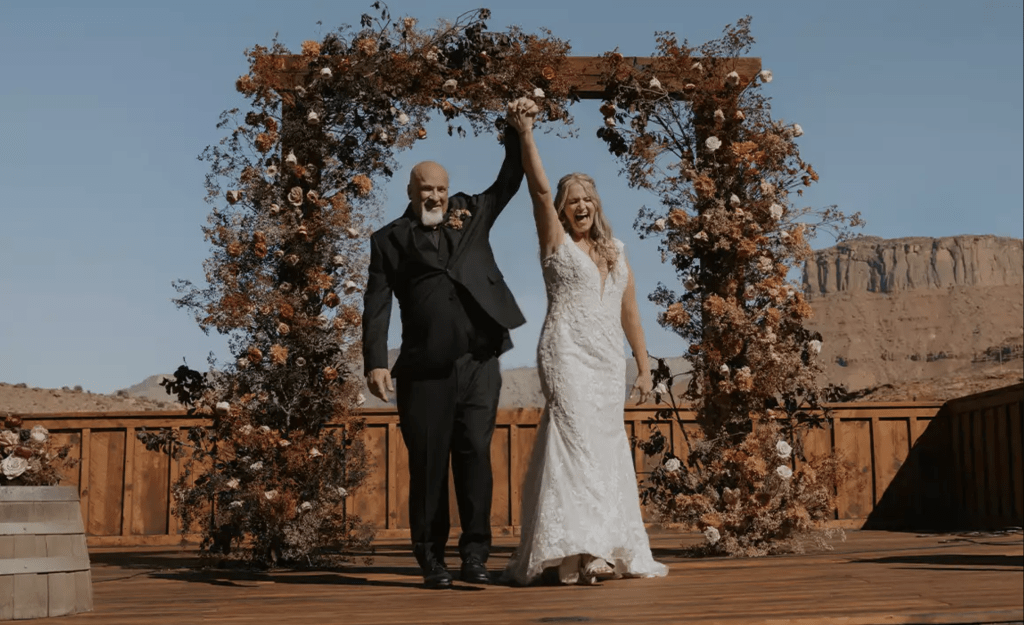 Sealing their vows with a passionate kiss, the newlyweds were jubilantly introduced as Mr. and Mrs. Woolley. The crowd erupted in cheers, all to the soulful strains of Etta James' "At Last."
After their concise and touching ceremony, the newlyweds moved to a beautifully adorned tent, illuminated with enchanting lights and vibrant flowers, where the reception awaited. The stunning floral arrangements were the craft of Ali McDermott from Magnolia and Lace.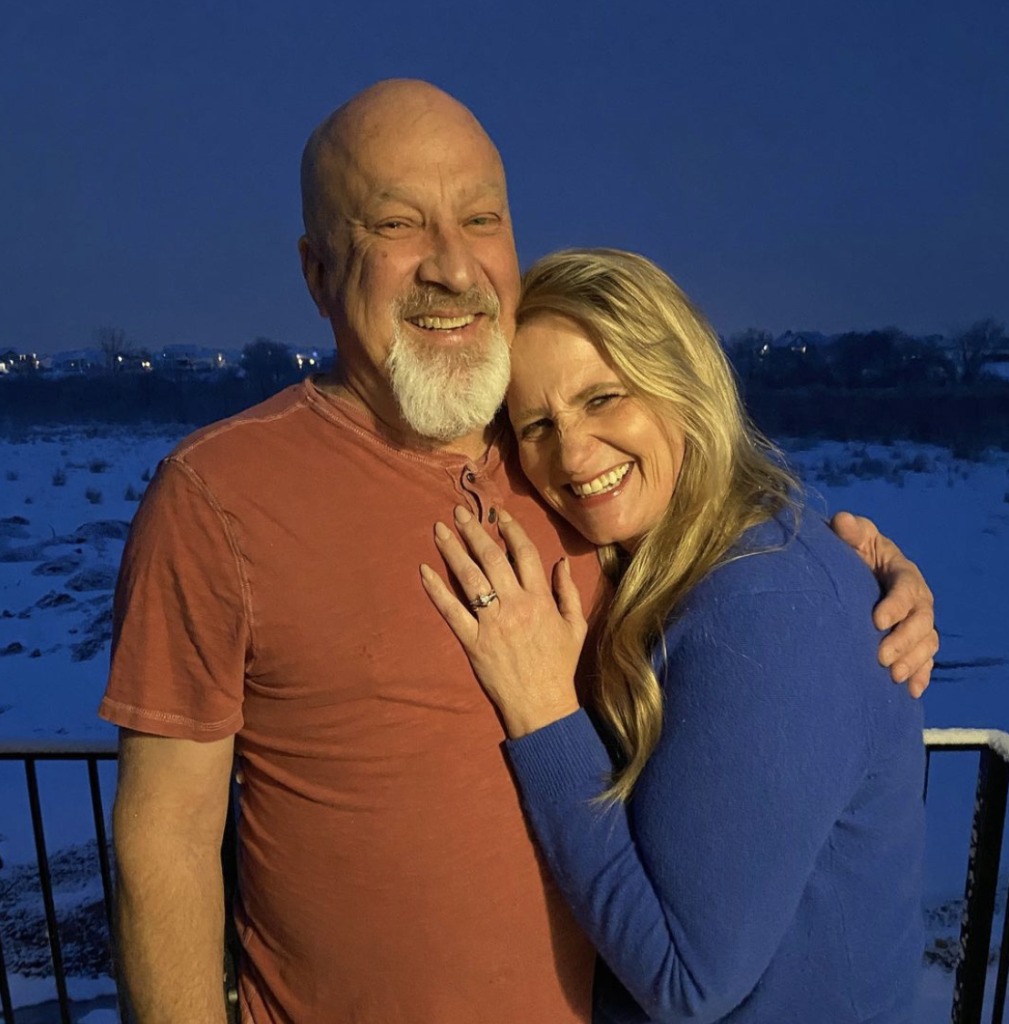 Cocktail hour saw guests clinking glasses of effervescent apple cider and champagne, with Moscow mules and mojitos adding a zesty twist. The evening flowed into a hearty buffet dinner featuring succulent roast beef, tangy BBQ chicken, scrumptious cowboy potatoes, rich baked beans, and classic corn on the cob. Cheers to a feast fit for the occasion.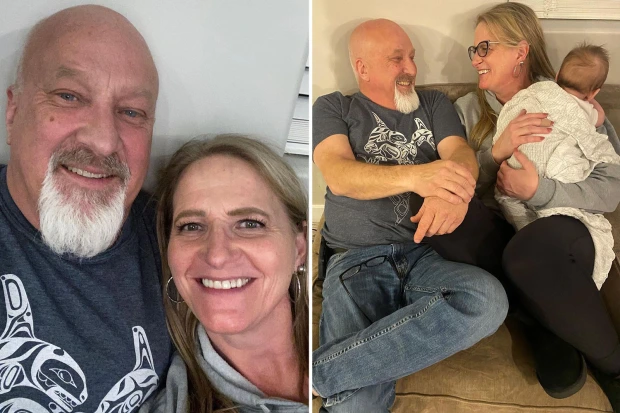 The duo sliced into a rustic three-tier naked cake. David had a special treat just for him: a Darth Vader-themed groom's cake – a nod to his fandom and a non-negotiable for the grand affair.
Their love story began in the digital realm. The pair first crossed paths on a dating website in 2022, and sparks flew instantly. Christine playfully quips about being smitten right off the bat with David's "dashing" profile. Love in the age of the internet, am I right?
"All the right pictures," she recalls. "It was him with those eyes. I'm like, 'You know what? I want to be looked at with those eyes for the rest of my life.' Him with with his grandkids, and at Disneyland, and then him on a beach. I'm like, 'Yes. Sign me up for all of that!'"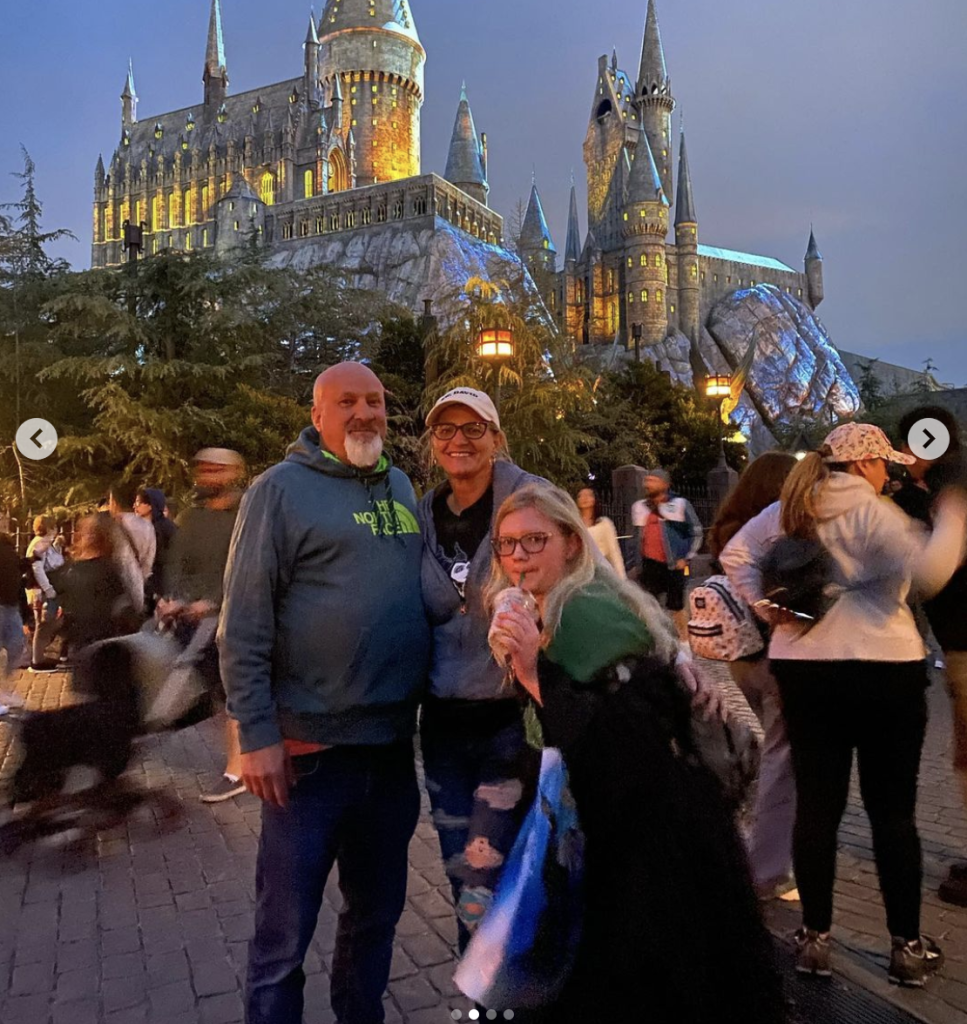 David didn't skip a beat, confessing that from the get-go, he sensed there was something extraordinary about Christine.
"I'm really very lucky, and very happy that someone let her go, because she's a unicorn," says David.
David, a proud father of eight, has known love before. He was previously married, but faced heartbreak when his wife tragically passed away in 2012.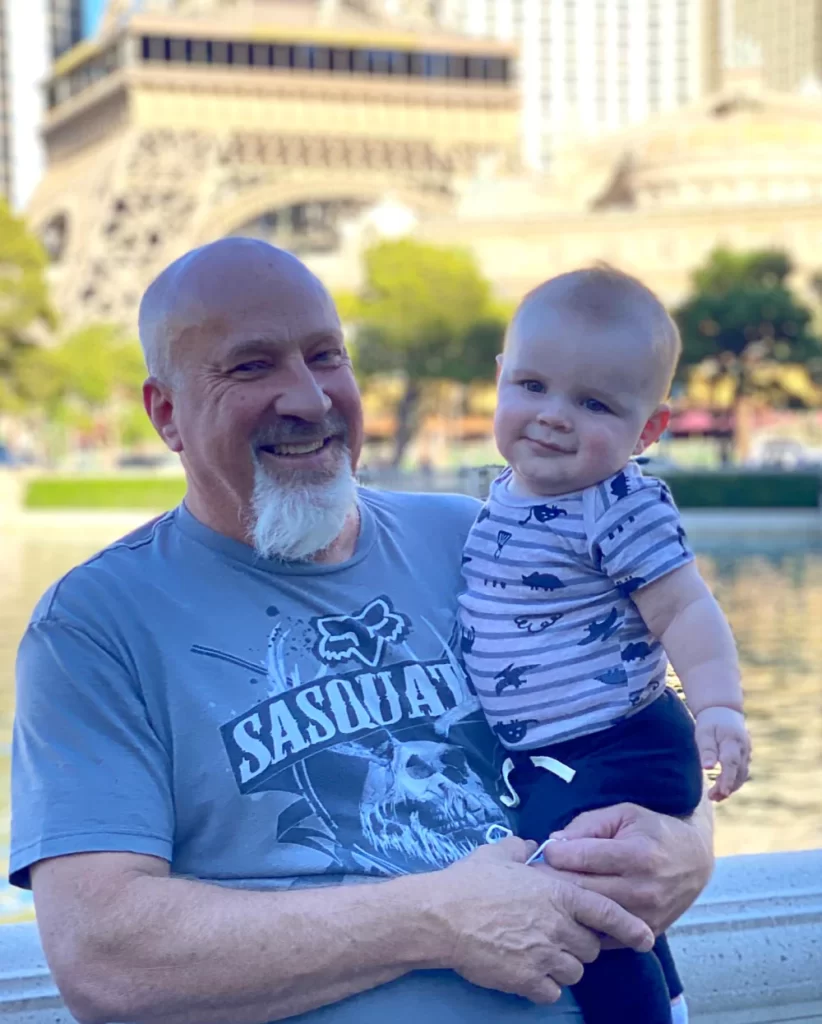 Christine was previously one of four women married to Kody Brown in a high-profile polygamous marriage. Alongside Janelle, Meri, and Robyn, she shared her life and love with Kody. November 2021 marked the end of their 25 year long journey together.
Christine and Kody are parents to daughters — Aspyn, 28, Mykelti, 27, Gwendlyn, 21, Ysabel, 20, Truely, 13, and son Paedon, 25.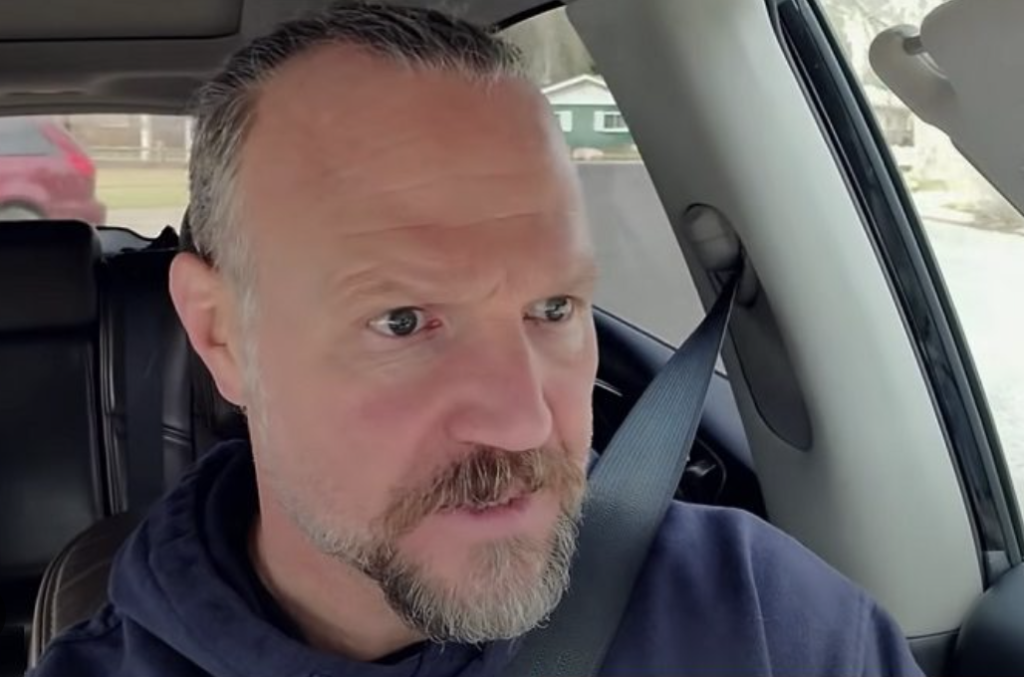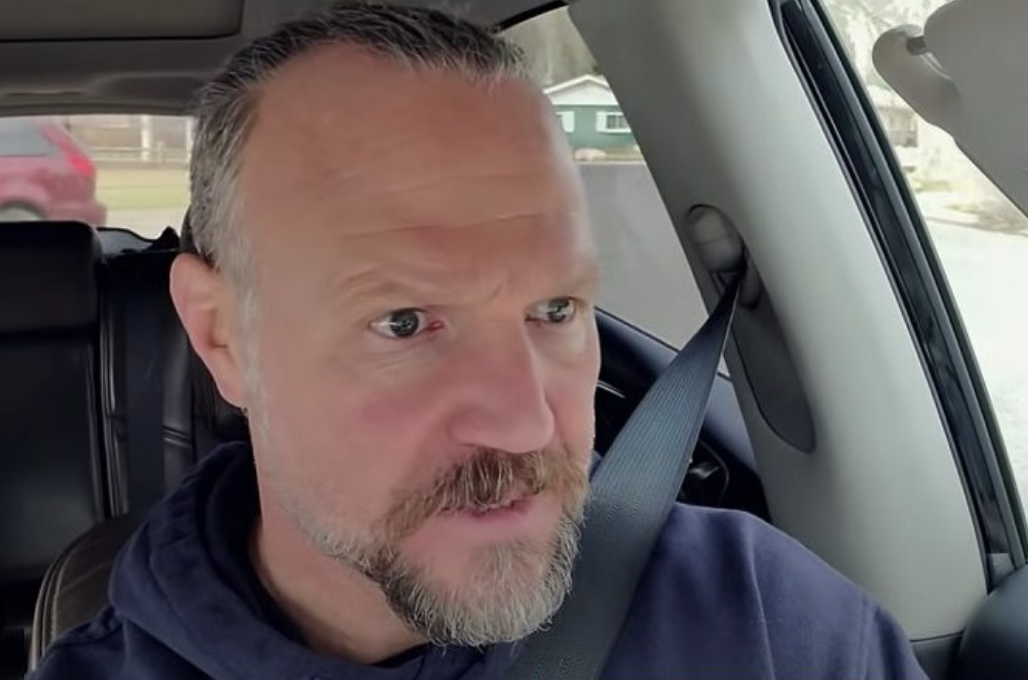 The road to love wasn't without its twists and turns for David. Reflecting on his journey, he admits, "After my wife passed away, I dated and I just could never find somebody. I knew Christine was 'the one,'" he says. "It just feels so right."
"David is just home. I feel like wherever we are together, we just create this amazing unity together." David continued, "We're a solid unit, and whatever goes on around us just doesn't even matter. Being married together just solidifies us together."
From the instant their paths crossed, Christine has been utterly smitten with David. Fast forward to a whirlwind romance and an engagement in April 2023, and it's clear she's on cloud nine. She frequently bubbles over with affection, often declaring that David is, without a doubt, her perfect match.
"David treats me like a queen and tells me I'm beautiful every day," Christine told PEOPLE at the time of the proposal. "I've never been in love like this before, and the world seems like a brighter place with him in it." She added,"I'm so excited for the wonderful adventure we are going to embark on for the rest of our lives."
As the confetti settles from their wedding festivities, the newlyweds are flooded with gratitude. United in matrimony, they're cherishing the beautiful reality that they're destined to journey through life side by side. "We have so many things in common," says Christine. "It's just easy. I found someone who is everything I've been looking for, who is a true partner, and someone who just wants to be with me and loves me for me."
Sister Wives airs on Sundays, at 10 pm ET, on TLC.
Stay Connected With All About The Tea: Twitter Ι Instagram Ι YouTube Ι Facebook Ι Send Us Tips
Nancy Zhāng is an Entertainment Blogger for All About The Tea. Nancy covers hot topics, recaps and celeb news. She loves to multi-task as a writer and a private chef. She received a B.S. in Mass Communications from LSU. Nancy's married and the proud mom of 2 German Shepherds.