Kyle Richards' Prioritizes Lesbian Relationship Over Her Family In Bombshell 'RHOBH' Trailer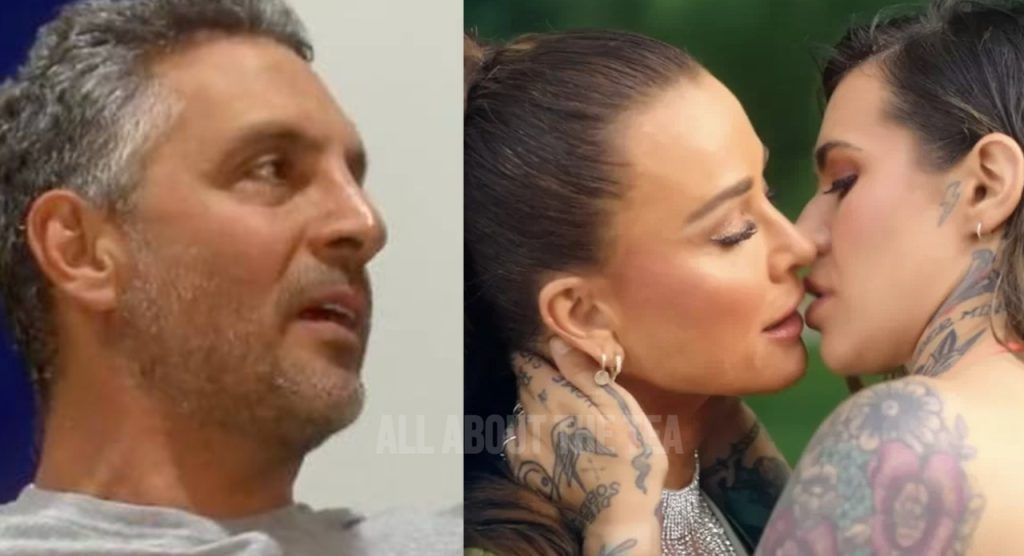 Kyle Richards' Prioritizes Lesbian Relationship Over Her Family In Bombshell 'RHOBH' Trailer
Buckle up for an intense journey. The trailer for The Real Housewives of Beverly Hills Season 13 is out, and the unfolding drama promises to be gripping.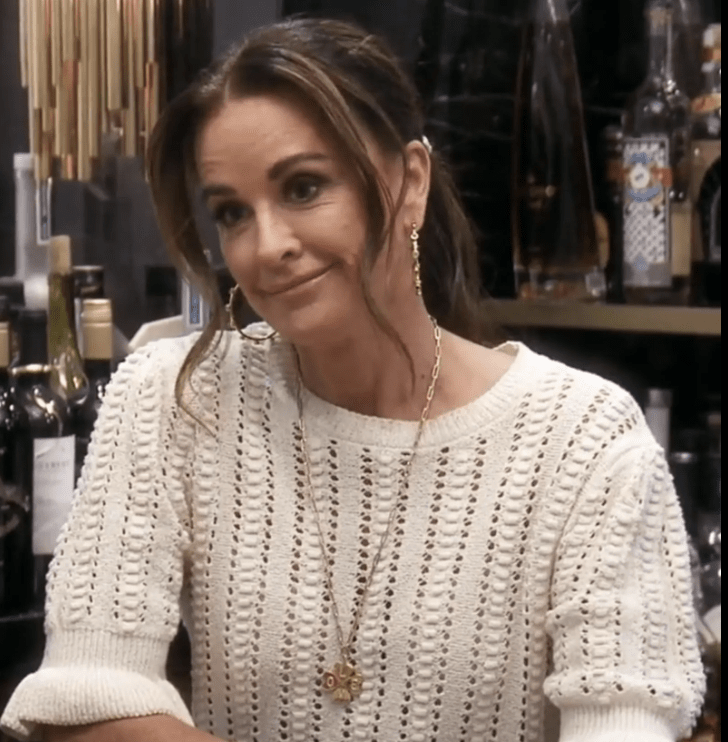 On October 3, Bravo dropped the following tantalizing 3-minute preview for the forthcoming season across various social media channels. Set to premiere on October 25, the teaser provides a glimpse into the dynamics of Kyle Richards and Mauricio Umansky's sinking marriage in the upcoming episodes.
Press play below.
You've heard the rumors, now it's time to watch the story unfold. #RHOBH returns for an all-new season on October 25th 💎 pic.twitter.com/MghgCvSVe9

— Bravo (@BravoTV) October 3, 2023
Amidst Kyle Richards heartfelt outpouring in the trailer regarding the societal expectations of "true love," from her union, Erika Jayne interjects, stating, "This is true love. There are only two people in this marriage. Everybody else's opinion can f— off."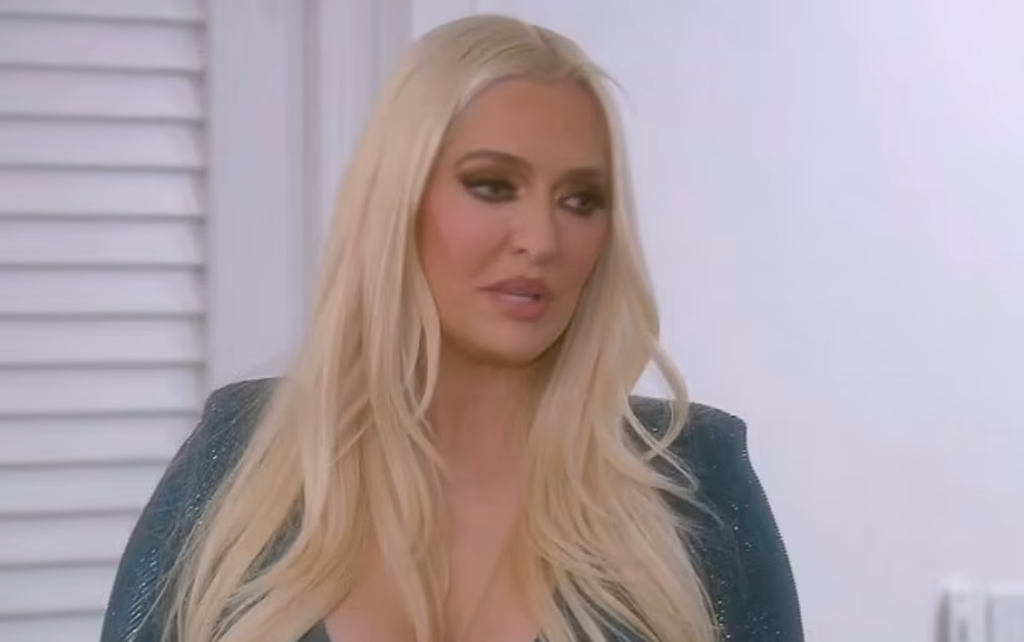 In the trailer, Kyle and Mauricio allude to allegations of infidelity, revealing discussions within their family about the dynamics of their relationship.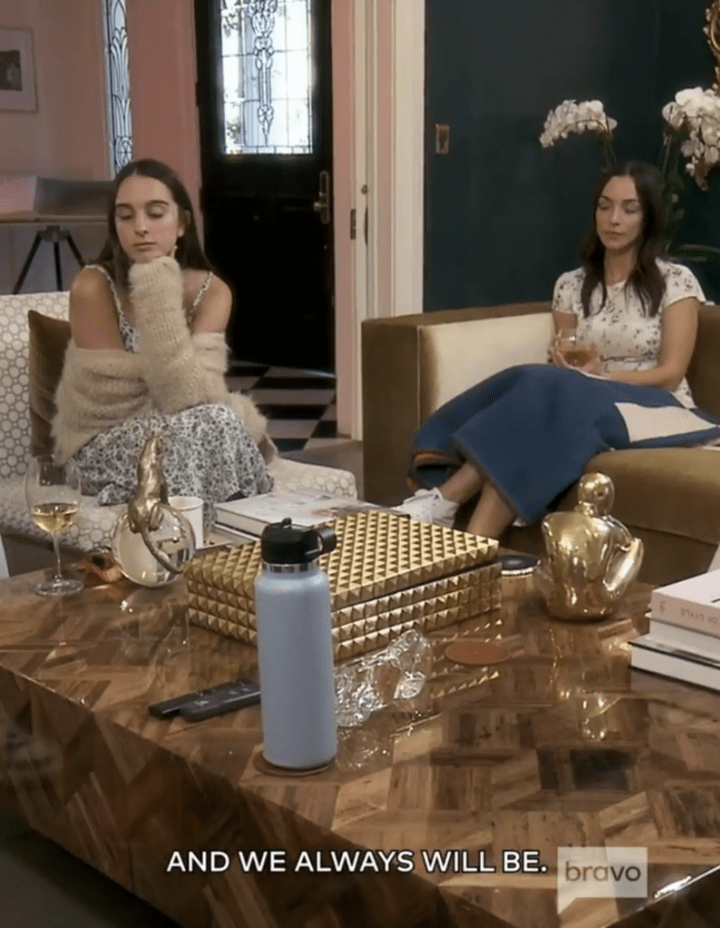 During a dinner scene with their three daughters present, tension rises between the couple. Mauricio expresses his reluctance to discuss a particular issue, leading Kyle to storm off, visibly shaken.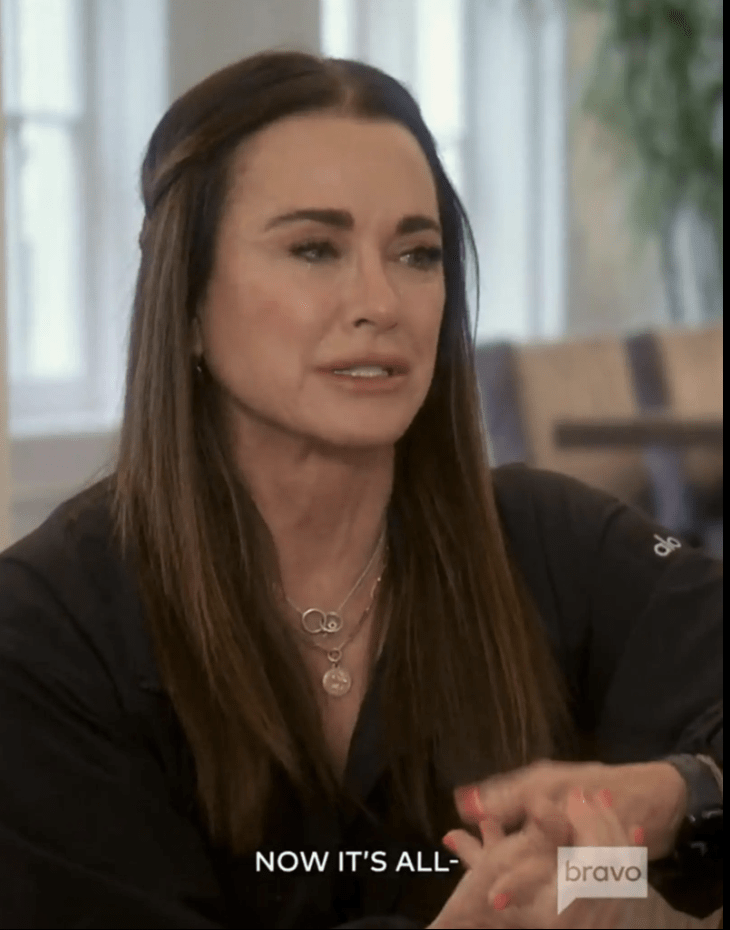 Mauricio later says to Kyle, "I'm just glad it's you out there having an affair," to which she responds, "For once, it's me."
Soon after, Kyle can be seen gathering with her daughters, confiding in them, saying, "We are a very strong family and we always will be. We always will be. You know, nothing can change that," as they appear to cry.
For several months now, All About The Tea has reported issues in Mauricio and Kyle's marriage. However, on July 4, the couple jointly announced that rumors about our divorce are baseless – stating, "any claims regarding us divorcing are untrue."
"However, yes, we have had a rough year. The most challenging one of our marriage," they wrote. "But we both love and respect each other tremendously. There has been no wrongdoing on anyone's part. Although we are in the public eye, we ask to be able to work through our issues privately. While it may be entertaining to speculate, please do not create false stories to fit a further salacious narrative."
RELATED: Clues Kyle Richards and Mauricio Umansky's Marriage In Trouble
Since its inception in 2010, the couple has appeared on The Real Housewives of Beverly Hills. Kyle stands as the sole original cast member still on the Beverly Hills edition.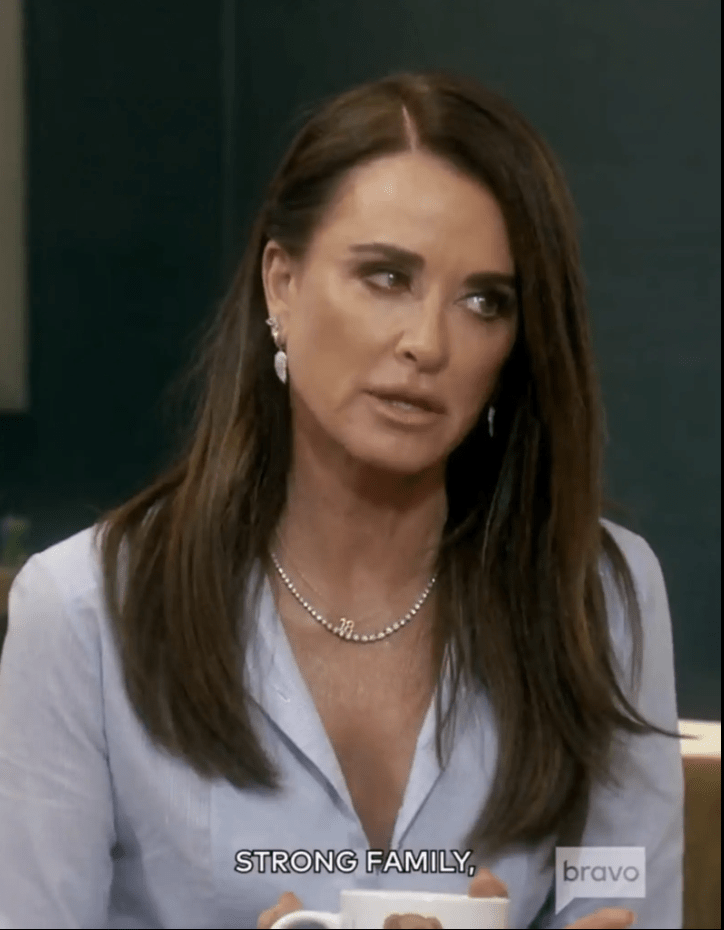 In the wake of Season 13, which was filmed eight months ago, the present-day developments are even more startling. Kyle and Mauricio have now officially parted ways, and adding another layer to the drama, Kyle is in a romantic relationship with lesbian country singer, Morgan Wade.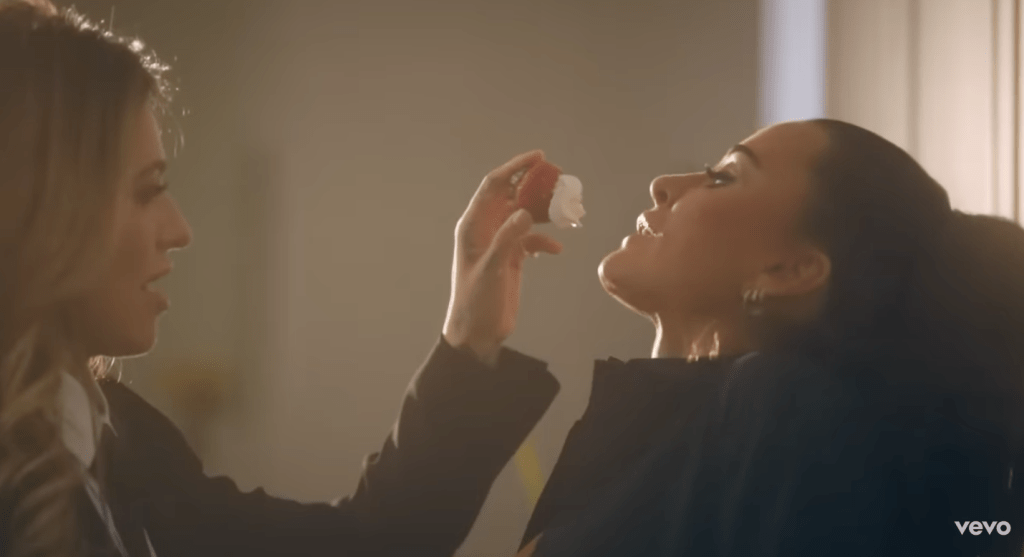 The real estate professional recently retracted his recent statements regarding a reconciliation with his wife, Kyle Richards, and is finally coming clean about the unfortunate state of his marriage.
"Kyle and I are human beings. We have emotions, we have feelings, we're going through a really hard time. We are currently separated," Mauricio, 53, told TMZ on Friday, September 29. "We are not talking about divorce. We're trying to deal with this stuff internally, with ourselves, privately."
He continued: "It's very hard when people interpret everything you've said. When I answered the question on that podcast about where we stand, the question was, 'Did Kyle and I plant the story in order to create ratings?' And the answer was we did not plant the story."
Mauricio clarified his recent comments about his relationship status with wife Kyle Richards on The Agency's "Red Mic" podcast this Thursday, September 28. While he had previously stated that the couple were "not separated," and "not divorced," he now explains that he meant they weren't separated at the time the news of their alleged split was publicized.
"As a matter of fact, at the time that the story came out, Kyle and I were not separated even, and that's what I was referring to, and we were dealing with our own issues," he told TMZ photographers on Friday, noting that having "conversations" with their daughters and other family members have since brought them "closer together."
The Real Housewives of Beverly Hills returns on October 25, at 8pm ET, on Bravo.
Stay Connected With All About The Tea: Twitter Ι Instagram Ι YouTube Ι Facebook Ι Send Us Tips
Avigail is an Entertainment blogger at All About The Tea, who specializes in The Real Housewives of Atlanta and The Real Housewives of Potomac. Avigail has a background in marketing. She's a Brooklynite living in the Bahamas, with a passion for travel, writing, reality TV watching, pop culture and spoken word.