'Sister Wives' Recap: Robyn Points Fingers at Christine for Kody's Downward Spiral: Claims She Messed Up His Head!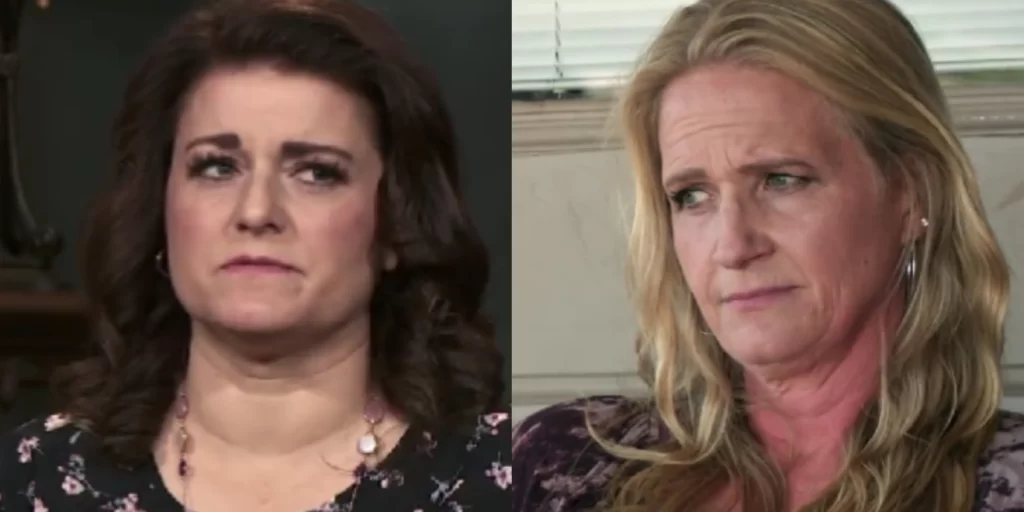 'Sister Wives' Recap: Robyn Points Fingers at Christine for Kody's Downward Spiral: Claims She Messed Up His Head!
On the Sunday, October 1st episode of Sister Wives, Janelle confides in Christine about her desire to end her marriage. Meanwhile, an anxious Meri informs Robyn of her plans to relocate her clothing business to Parowan, Utah, recognizing she's a third wheel in Kody and Robyn's marriage.
Janelle's Done 
After returning to Flagstaff, Christine Brown reconnects with Janelle. The two have much to discuss, especially following Janelle's frank conversation with Kody where she expressed her hesitance about him coming back to their house.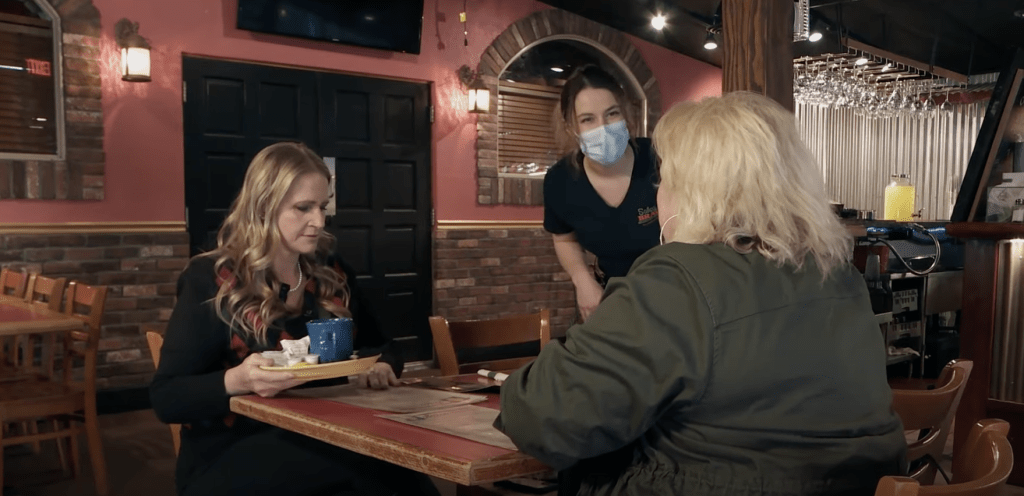 During Janelle and Kody's sit-down conversation last week, Janelle conveyed her wish to remain "stay separated" from him for a while longer. However, her enduring feelings for him made her consider the option of going to counseling.
"Oh, okay. So, you're not there yet," Christine says and asks if she is, in fact, separated from Kody. Janelle responds, "Yeah. Oh, for sure."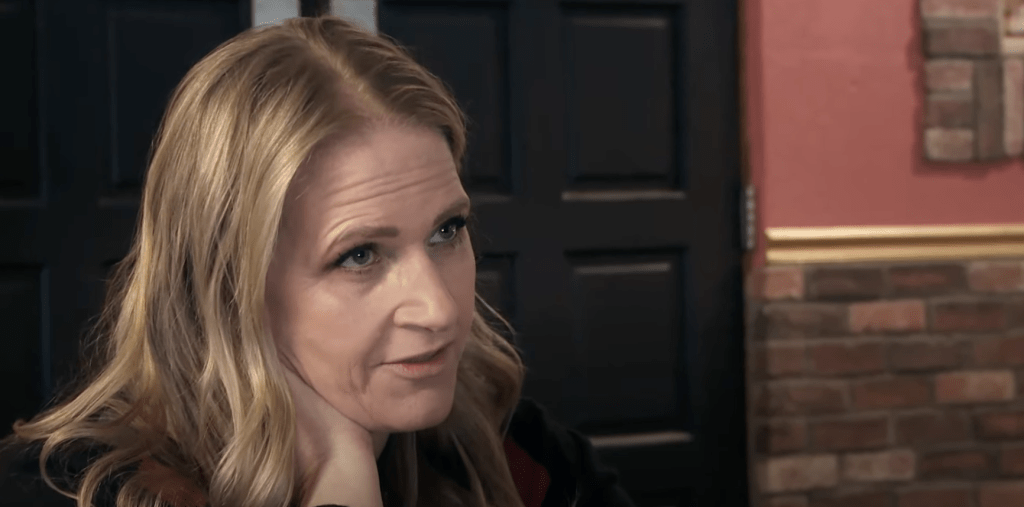 Janelle shares that she's seen the family therapist, Nancy, and has decided that she's growing and doesn't "want to be married anymore." You can see Christine jumping for joy in her head but holds it together outwardly.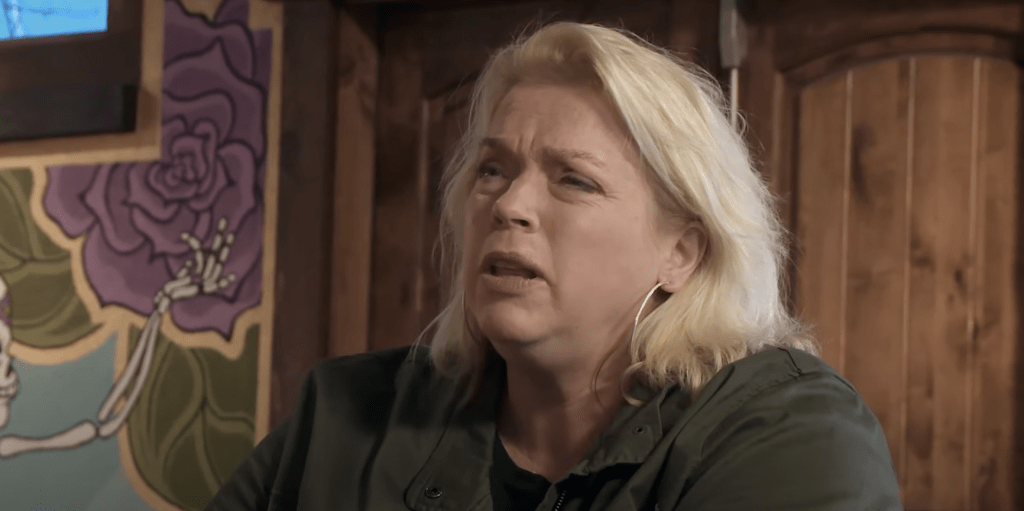 Janelle confides in Christine that she has consulted with the family therapist, Nancy, and has come to the conclusion that she no longer wishes to remain married. Although Christine seems elated internally, she manages to maintain a composed exterior.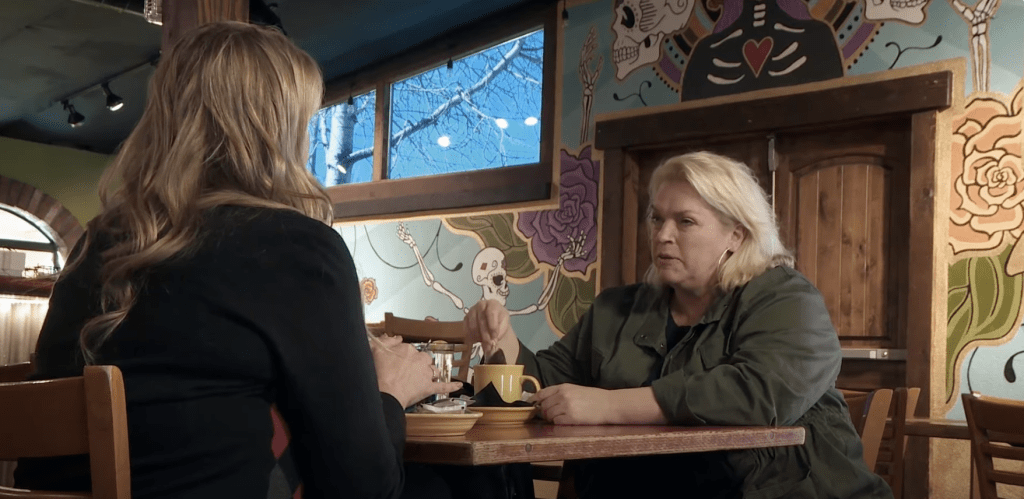 Upon discussing with Janelle, Christine comments that Kody seems to merely string them along, implying he doesn't genuinely value his relationships with his other wives.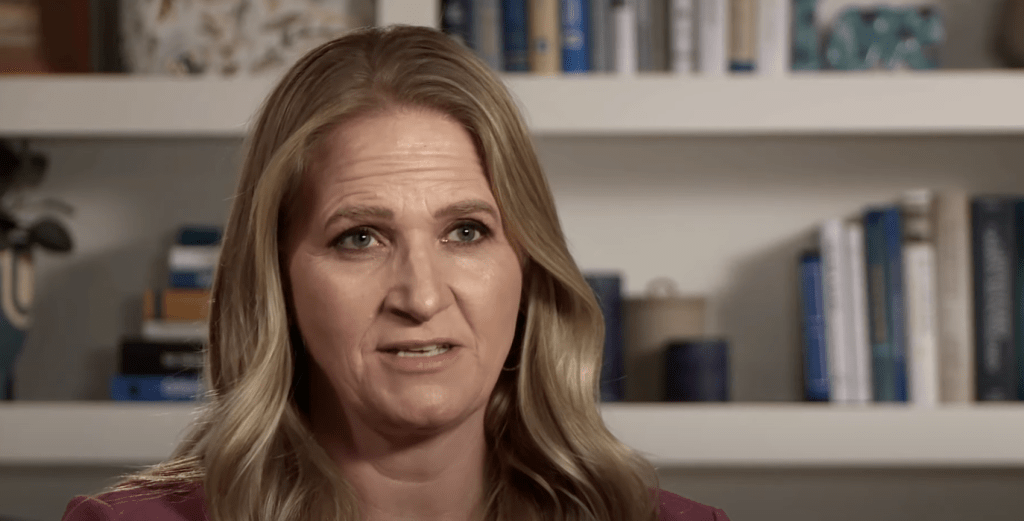 Christine questions whether Janelle can truly let go of the relationship, remarking, "I don't think she's done yet. She still has affection for him. And she's just separated, very separated."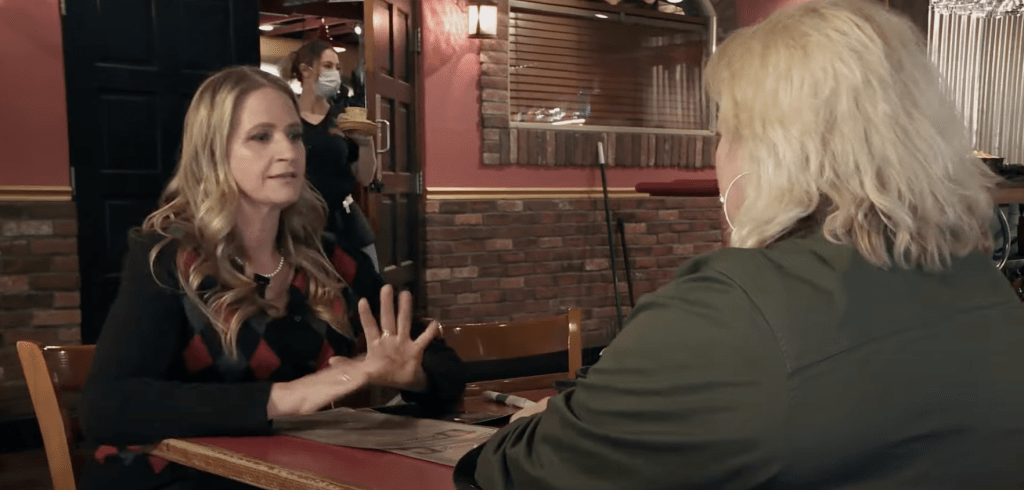 Janelle then adds in a confessional: "I think Christine has felt like I was getting the raw end of this deal for a long time. And she took action and now she feels like maybe I deserve something better."
Janelle tells Christine that she feels a bit conflicted because her faith stipulates marriage is a covenant that goes beyond death, but she does not want to be married anymore.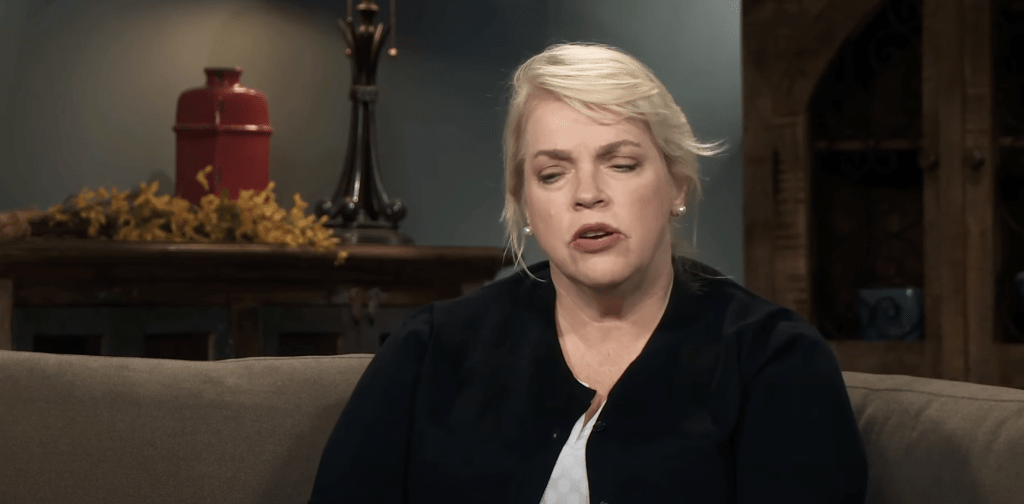 In another clip, Kody claims he calls Janelle frequently to see if they can work things out but Janelle has zero interest in reconciling with Robyn and he basically couldn't care less about her relationship with Meri.
Christine then questions Janelle if there's any situation where she might think about reconciling with Kody, asking, "If Kody changed, would you ever want a full marriage with him again?"
"Yes, but I think it's unrealistic," Janelle says. "I think it's how he's always been."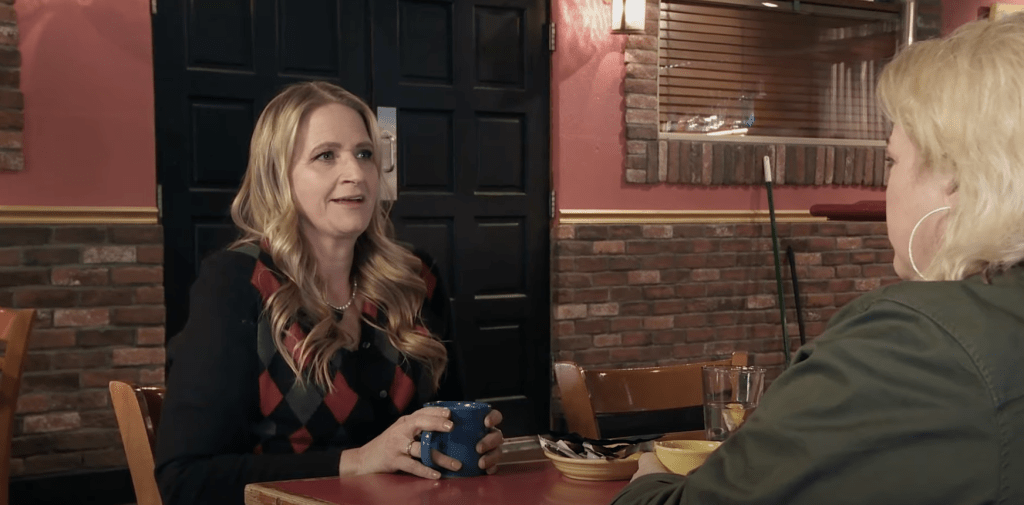 Christine, however, believes Kody has changed significantly, commenting, "He's not the same person. I couldn't be in love with who he is now."
Christine feels that her former partner was once more adventurous, while Janelle describes Kody's transformation as "so strange."
"I don't know who he is," Christine says while Janelle adds, "Maybe that's what's changed. Because all of a sudden, it just doesn't work for me anymore."
"Like, I'm so not attracted to anybody like that," Christine tells Janelle.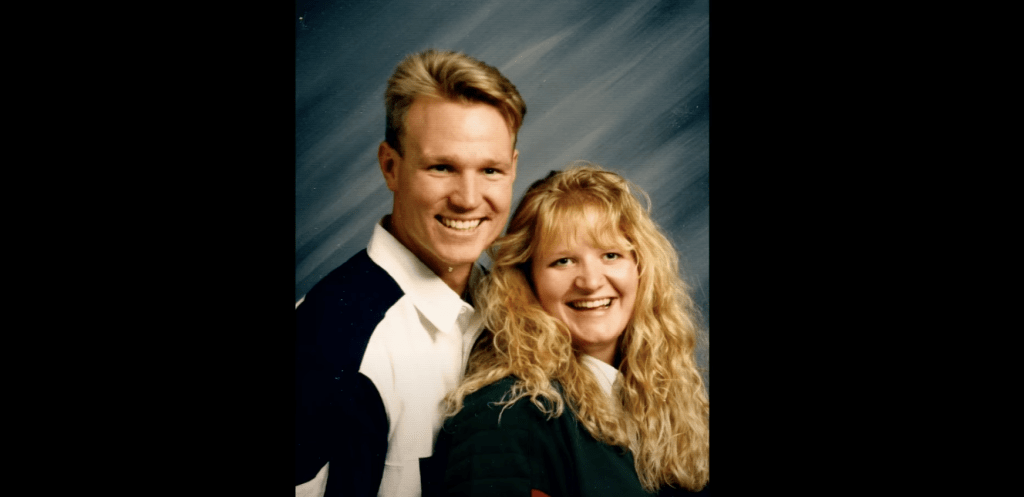 In their separate confessionals, both women discuss Kody's transformation. Janelle comments on his past demeanor, noting that he "used to be so dynamic and so bold."
"And everyone always wanted to be around him, because he was just always down for having a great time, but he didn't let other people control him," Christine recalls. "He was his own person."
Janelle adds, "He wants a wife who's all partnering with him and not independent and, and I'm like that will never be me. He's really advocating patriarchy and I'm not that person."
Meri Throws In The Towel
Meri Brown calls Robyn over to her place to deliver the news of her impending move to Utah, which means Robyn will no longer have a fellow wife to shoot scenes with for their reality show. Without beating around the bush, Meri shares her exhaustion from constantly shuttling to her Utah-based B&B and has decided to relocate from Flagstaff. As Robyn's face reflects worry, Meri contemplates the future of her bond with both Robyn and her children.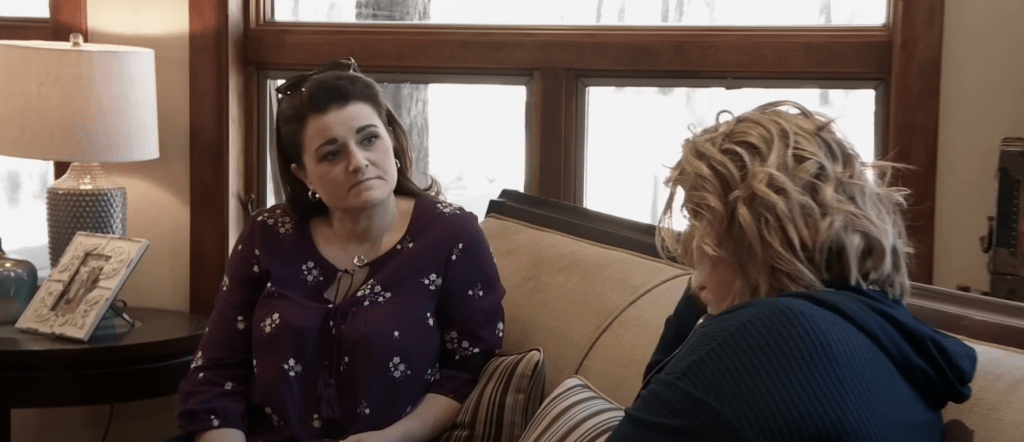 Robyn admits to feeling "unsteady," amid the ongoing tension between Kody and Janelle.
"I don't feel very steady even with him," she explained, remarking how he's been acting "different" as his wives plan to go their separate ways. "But Meri and I always have had the steadiness between the two of us."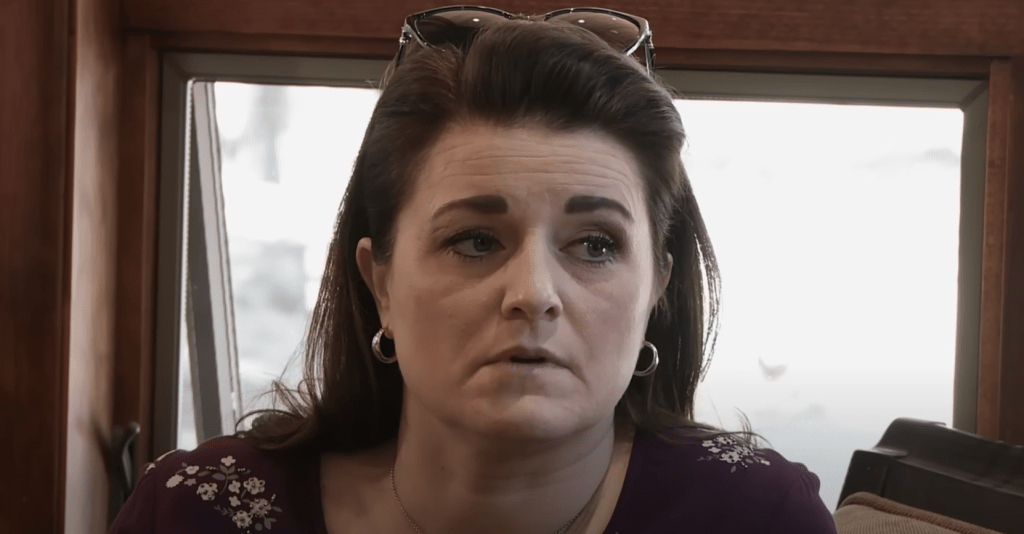 Robyn continued, "Through everything that's been happening, it's like at least I could go to her and look at her in the eyes and say, 'We're here for each other, right? We're going to stick this out, right? Let's not give up okay?'"
While uncertain about "what lies ahead for her," Robyn expressed gratitude that Meri was "persevering." However, Robyn also admitted to feeling "self-centered" for wishing Meri would remain in their polygamous union, given the longstanding tension between Meri and Kody.
"This whole experience of being here and waiting to see if something can happen between her and Kody has got to be hard," Robyn said emphatically to the cameras. "I just want her to be happy."
"I'm always torn between just looking at her and saying go find your happiness and saying please figure it out with us here," Robyn added through tears.
"I have a really good life. I have a lot of things going on," Meri addressed her sister wife. "I have a lot of things on my plate and I just have to keep doing those parts of my life with the people that want to be involved in it. So that's what I need to do."
Robyn confessed that she had "never wanted to live in monogamy." Though she loves Kody, "it feels like more and more that's where it's kind of headed."
"And I feel angry. I'm really angry. I wanted to live plural marriage," she continued. "And I'm starting to feel tricked or something. Or like people are making decisions for my life that I did not choose is making me very angry and very depressed."
Regarding discussions about their kids and other familial concerns, Meri promised Robyn that she'd always come back if needed. However, Meri acknowledges that Robyn rarely ever reaches out to her through calls or messages. In response, Robyn attributes her lack of communication to the ongoing family tensions, saying she tends to withdraw during such times.
"Okay, you have to communicate with me, you have to call me once in a while," she said. "You have to text me."
Meri continued with the cameras, "The last two years during this pandemic, basically on my own. Robyn hasn't reached out a lot. If she wants me there for something she's gonna have to let me know there's something in particular that I need to come home for."
Robyn Blames Christine 
The conversation then pivots as the women delve into Kody's recent bout of anger and the potential reasons behind it. Both Robyn and Meri observed Kody's recent "angry" demeanor, remarking that he was no longer the man they once loved. Trying to pinpoint the reason for this shift, Robyn blames Christine Brown for Kody's altered emotional outlook.
"What Christine has done is messed him up," Robyn tells Meri. "He doesn't want to admit it, but it's the truth. Christine totally just destroyed his past. Like, what he thought was a functional situation. She basically said it was horrible"
"Every single minute of every single day type of thing," she continued. "Stories upon stories of all of the things she was going through and not about you and Janelle as much as him."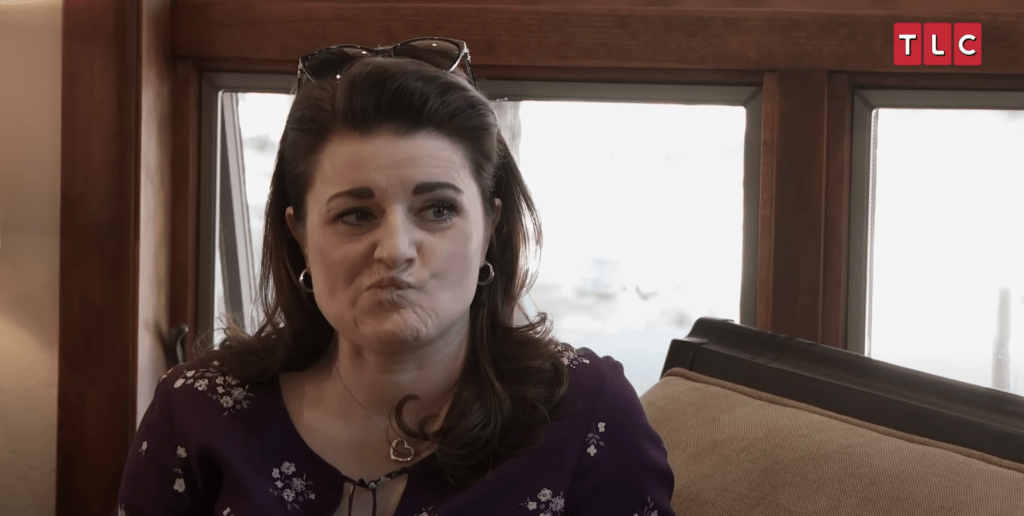 However, Meri didn't entirely agree with that perspective. She later shared in a confessional, "I don't believe that Christine said that every bit of our lives was hell."
"I believe she had frustrations," she acknowledged, "and if that's what Kody interpreted it as and relayed to Robyn as such, I don't think that's fair."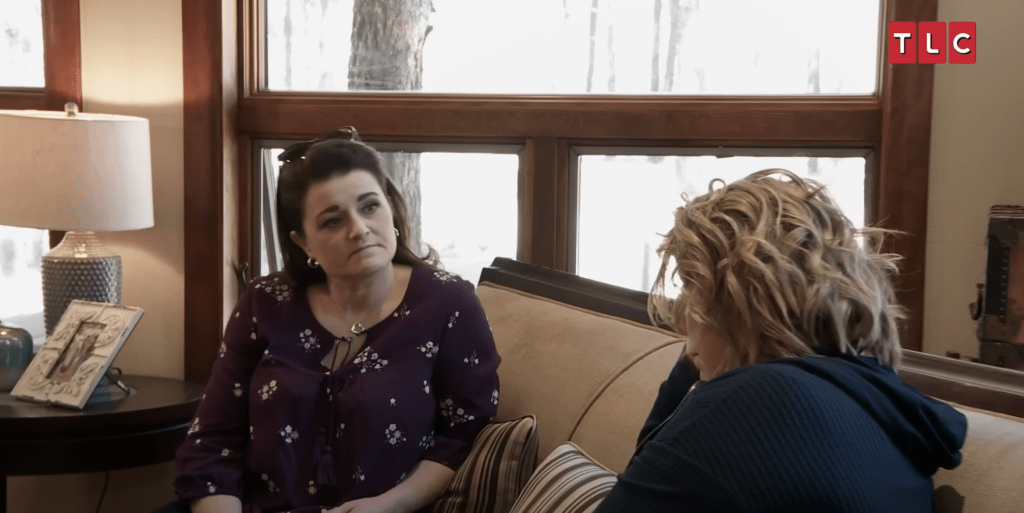 In her own confessional, Christine had a different take, stating, "I'm not going to be responsible for Kody's losing his religion. That's ridiculous. To put me as the scapegoat for him for losing his faith? I never had that much power over Kody."
While Robyn pointed fingers at Christine, both Christine and Janelle, 54, redirected the blame to Robyn, citing her disruptive influence when she joined the family.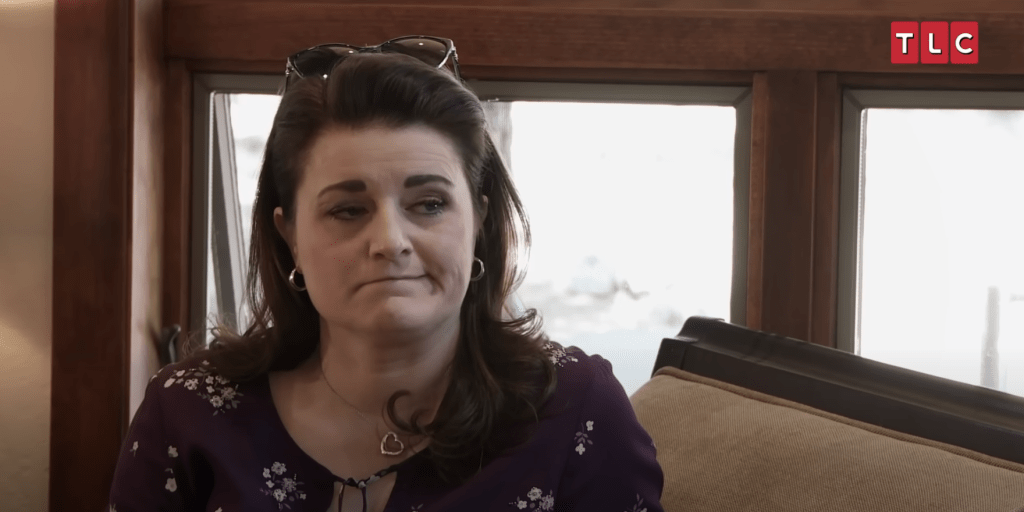 Christine remarks that Robyn overstepped when, "she decided to get a nanny" because to her, "being a sister wife means someone that is there to help you with your kids."
"Robyn plays this really weird card where she forgets or she doesn't know why, and that's a typical M.O. for her," Janelle said in a confessional. "I can't even bring anything up with Kody about Robyn because she's perfect. She's supportive, She's the only one who's been loyal. Like, he just shuts it down. There's no communication."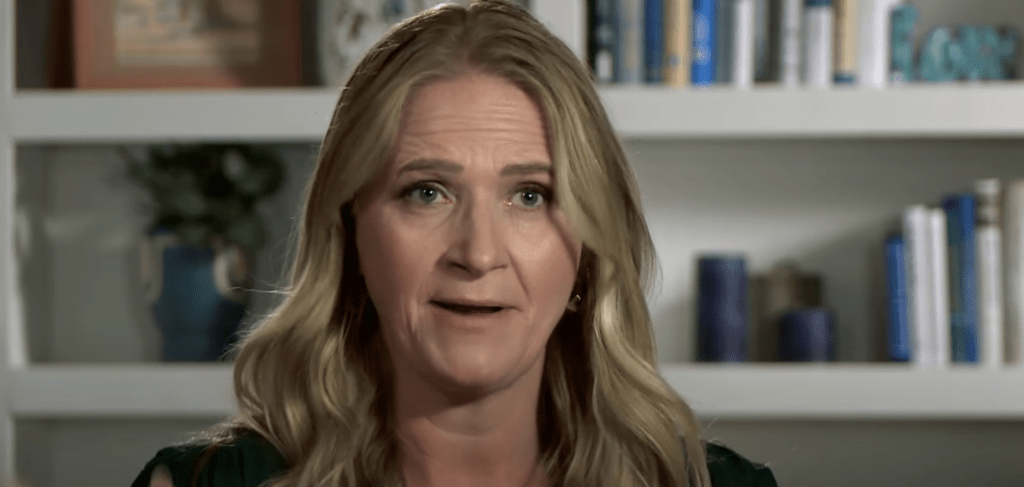 However, Robyn feels that she "didn't really have big issues" with her sister wives and that she "wanted relationships with them."
"This whole story about that I turned him against them is ridiculous and bogus," she added. "They're just not dealing with their own issues. They need to stop talking about me."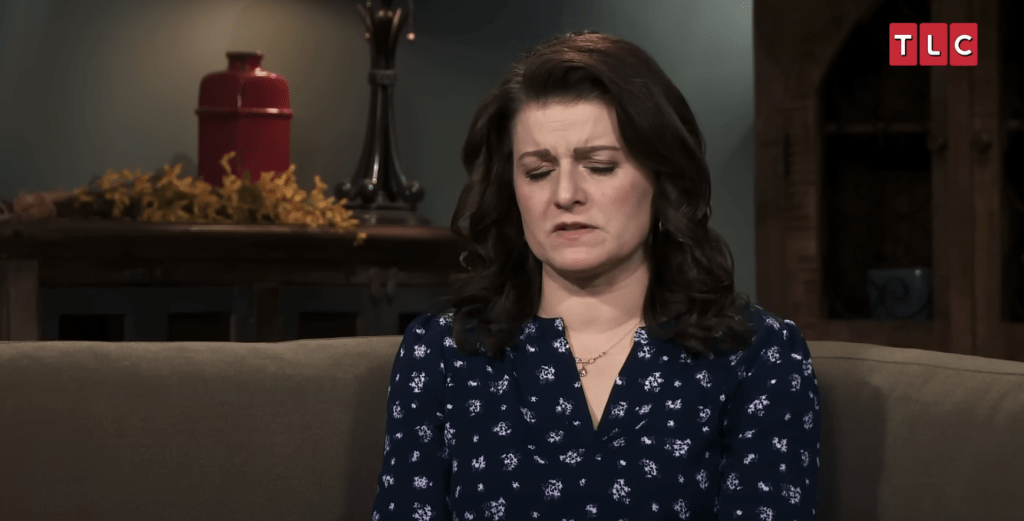 Regarding the family's next steps, Janelle commented, "it would take a really great unifying force to bring about any kind of change or bringing people to the table, even."
"I don't know if the will is there or the desire. This is something we did together. The mistakes that we made, we did together," she added. "Stop pointing fingers."
Sister Wives airs on Sundays, at 10 pm EDT, on TLC.
Stay Connected With All About The Tea: Twitter Ι Instagram Ι YouTube Ι Facebook Ι Send Us Tips  
Nancy Zhāng is an Entertainment Blogger for All About The Tea. Nancy covers hot topics, recaps and celeb news. She loves to multi-task as a writer and a private chef. She received a B.S. in Mass Communications from LSU. Nancy's married and the proud mom of 2 German Shepherds.