RECAP: 'The Golden Bachelor' Gerry Turner Witnesses a 'Birthday Suit' Reveal and Receives an Unexpected Guest Visit!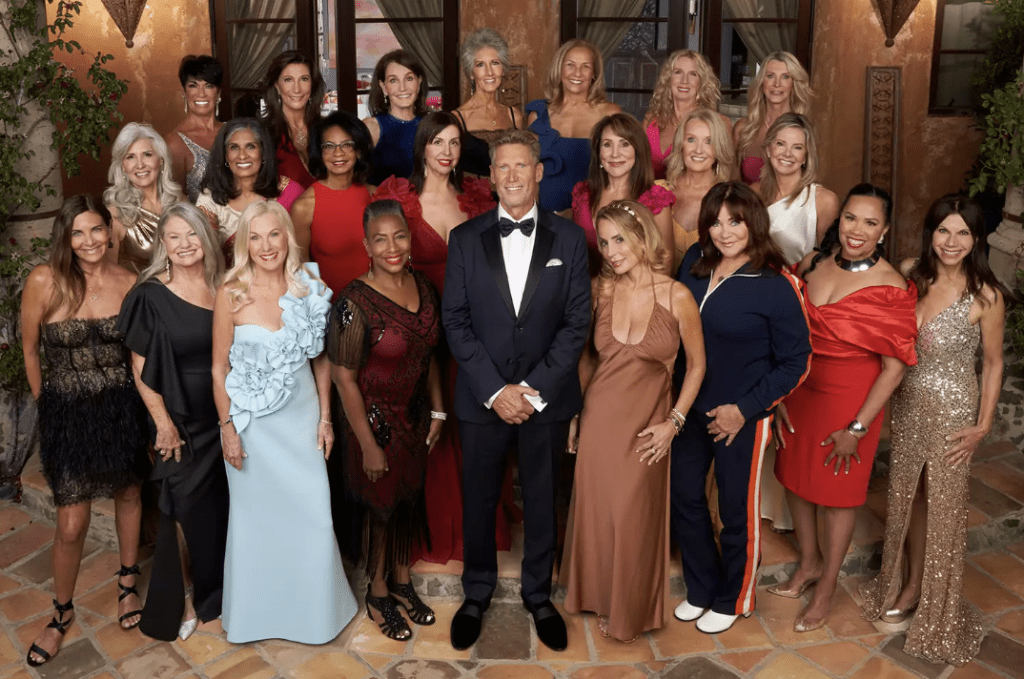 RECAP: 'The Golden Bachelor' Gerry Turner Witnesses a 'Birthday Suit' Reveal and Receives an Unexpected Guest Visit! 
The debut of The Golden Bachelor is here!
In the inaugural episode of The Bachelor's newest spinoff, Gerry Turner, a 72-year-old retired restaurateur, expressed hope for another shot at love, having lost his wife Toni six years prior. He shared, "Tonight is the first day of the rest of my life. How lucky would I be to find a second true love in my lifetime? I've had one that was amazing, wonderful, 43 years of marriage to my high school sweetheart. I married Toni in 1972, and we had 43 wonderful years together."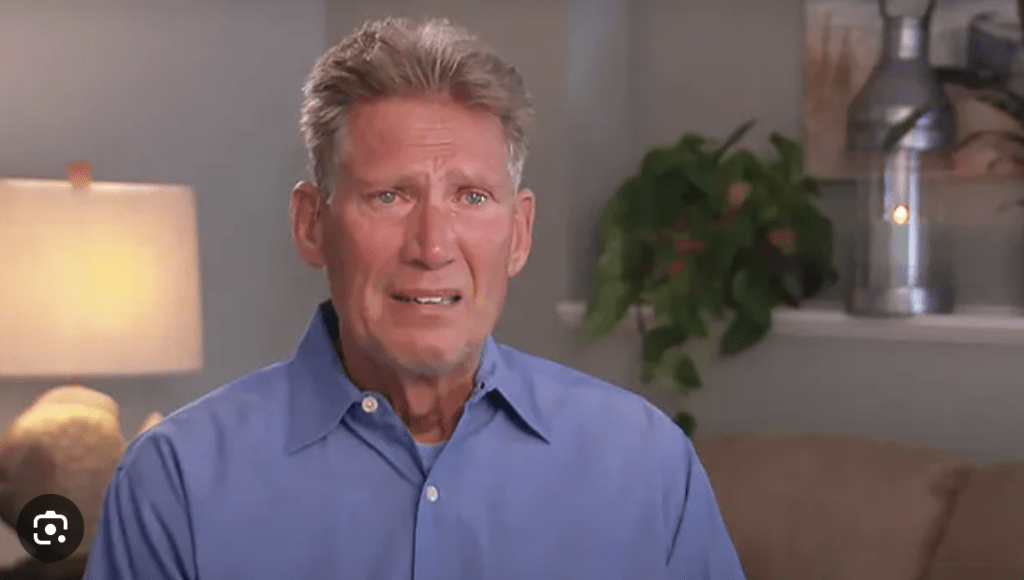 In June 2017, the couple purchased their dream retirement home. An emotional Gerry discussed his wife, saying, "became ill and her situation got worse over a couple of weeks. It was July 7, and I said, 'Toni we're going to the emergency room.' So we went to the local emergency room and she had a bacterial infection…. I took my wife to the emergency room on July 7th, and she never came home. She passed away on July 15th."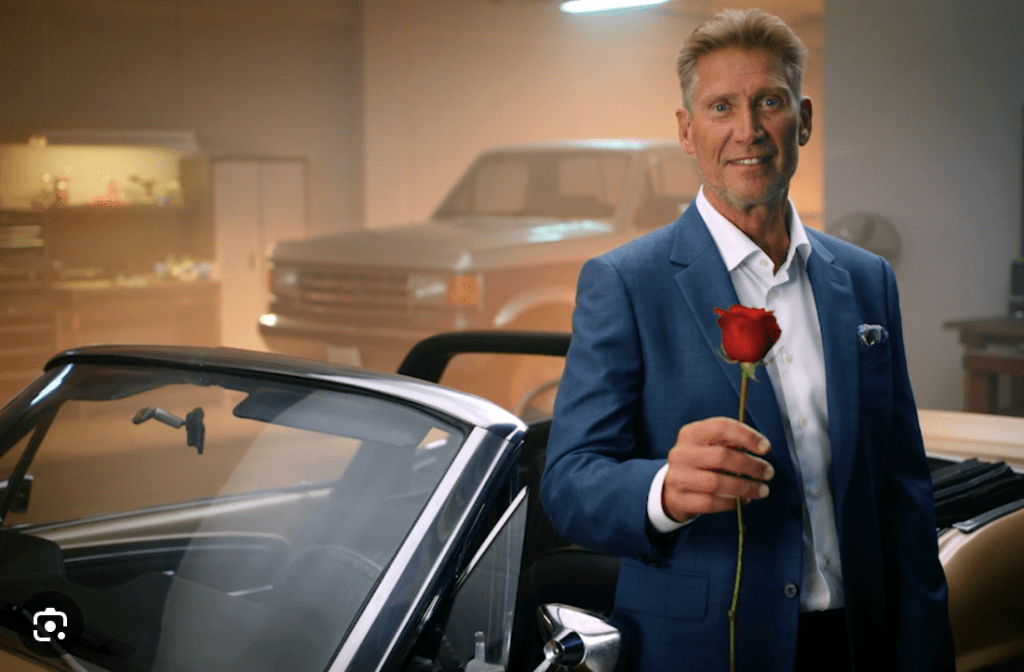 Earlier in the year, the dad of two entered the Bachelor mansion, eager to meet 22 captivating women. Yet, he confessed to host Jesse Palmer that the opening night had him feeling somewhat apprehensive.
The gentleman from Indiana was clearly impressed by Edith, 60, the evening's first arrival. He complimented her, noting she looked "stunning" in her fitting golden dress and coordinated handbag. Together, they kicked off the festivities with confetti poppers.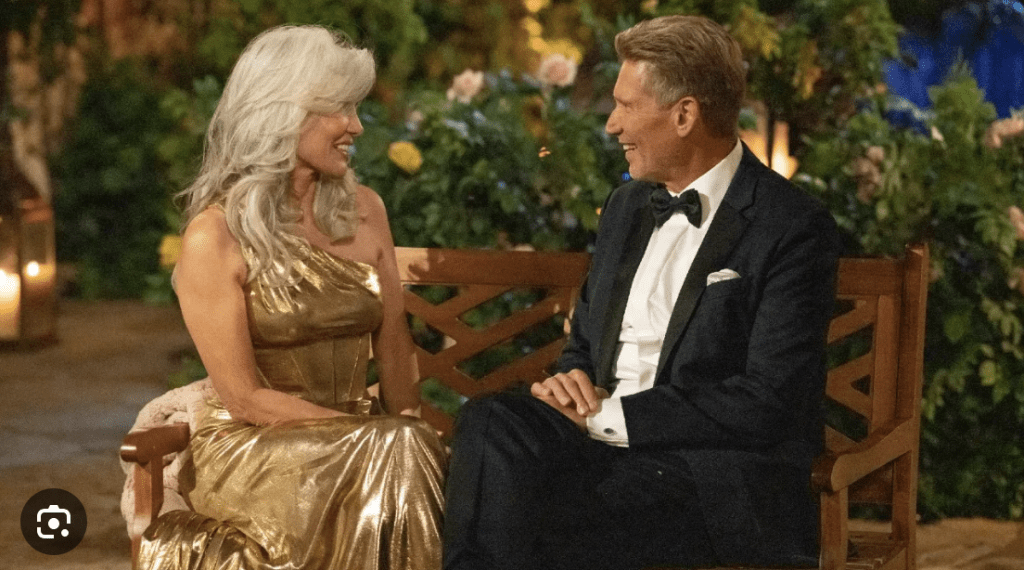 However, the mood of the evening shifted when Ellen, 71, opened up about her decision to participate in The Golden Bachelor. She revealed she was there to honor her dear friend Roberta, who is battling cancer.
Meanwhile, Sandra, a vibrant 75-year-old, lightened the mood and had Gerry chuckling with her unexpected profanity-infused meditation session. The former executive assistant was candid and didn't mince words when she laid out her expectations and described what she seeks in a partner, stating, "At my age, I'm energetic. I'm still connected with my body and I want intimacy with a guy and since I really haven't been in love in a long time. I really need someone to step into my golden years with."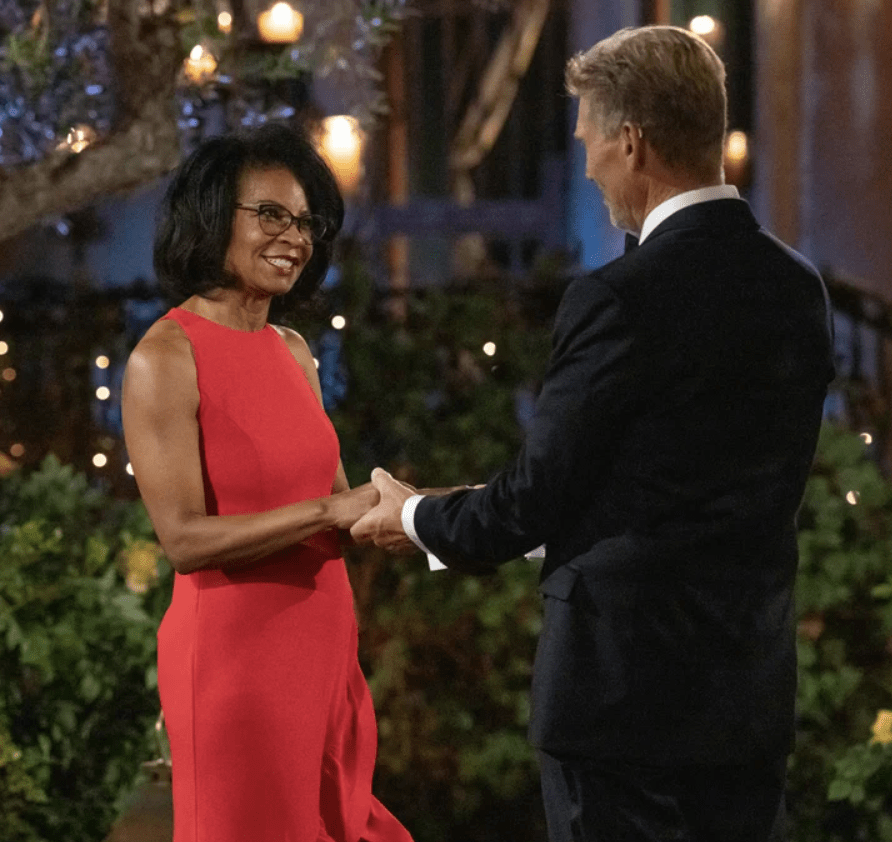 Leslie, 64, made a memorable entrance, first appearing in a wig, nightgown, and walker. However, she quickly shed the facade to showcase a dazzling gown underneath. She shared her colorful past, mentioning her two marriages and a surprising fling with Prince, who she claims wrote "Sexy Dancer" inspired by her. As a fitness instructor, she was eager to take Gerry for a spin on the dance floor, wanting to flaunt her moves.
Theresa, 70, arrived in high spirits to celebrate her birthday, and hinted that she had a special surprise for the occasion in her, "birthday suit" — in fact, she was sporting a nude bodysuit under her robe, hoping the stunt would be "truly memorable."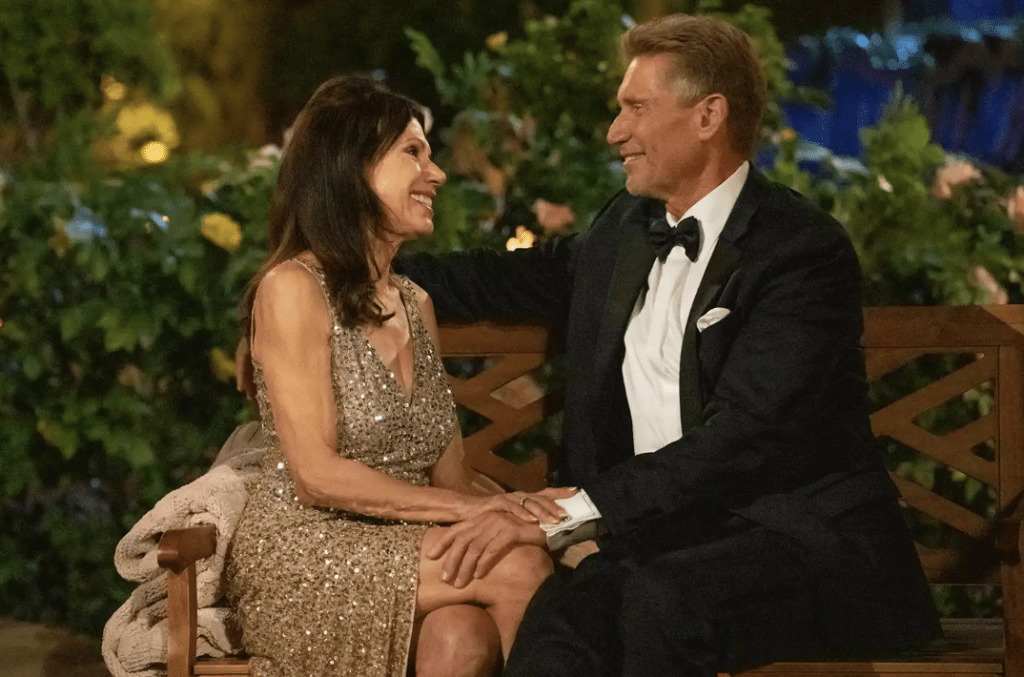 April, 65, certainly left an impression as she showed up with a basket of eggs, humorously assuring Gerry that her eggs were still "very fresh." She showcased a chicken dance before entering. Patty, 70, on the other hand, kept things straightforward. She expressed her faith in ABC's long-standing dating show, citing her son Matt James as proof. He was a previous Bachelor and has been with his final choice, Rachael Kirkconell, for over two years.
Faith, 60, who rode in on a motorcycle to meet Gerry, said, "I'm proof that you can live fast and not die young. And if you leave here with me, it will be the ride of your life."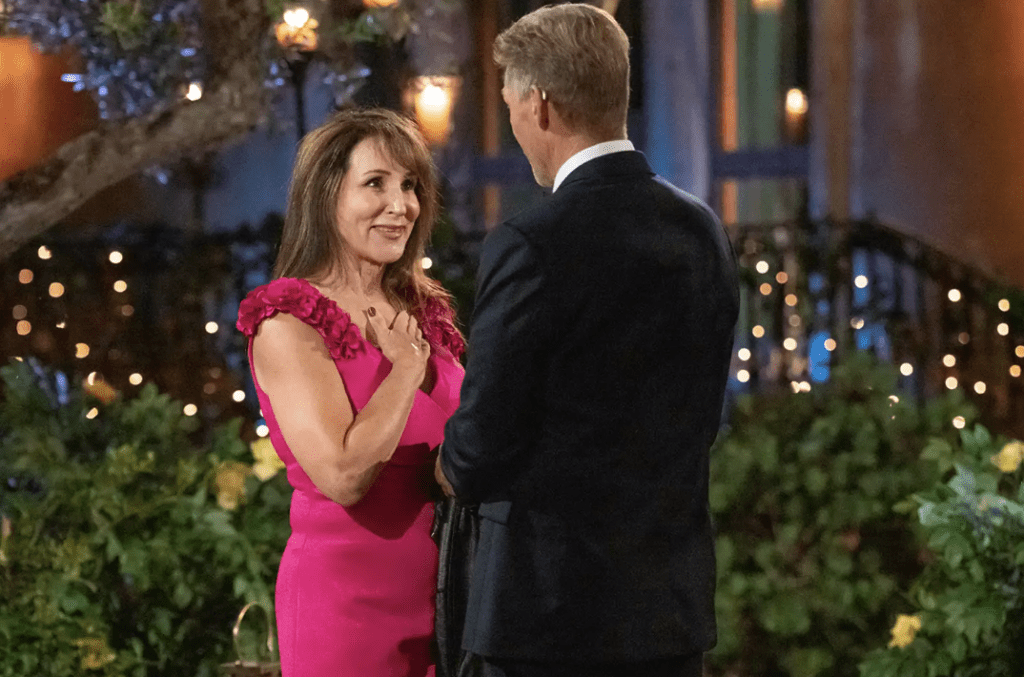 As the arrivals were wrapping up, Gerry was unexpectedly greeted by Jimmy Kimmel's Aunt Chippy. She humorously dubbed the Golden Bachelor as the most unfortunate man on earth, a claim he was quick to refute. Aunt Chippy teased Gerry, jesting he was "fibbing" about how old he was. She revealed that she was drawn to the mansion after mentioning to her nephew how Gerry was a rare gem, hence she had to meet him. However, upon spotting the other women inside, she quipped she might've walked into the "wrong venue."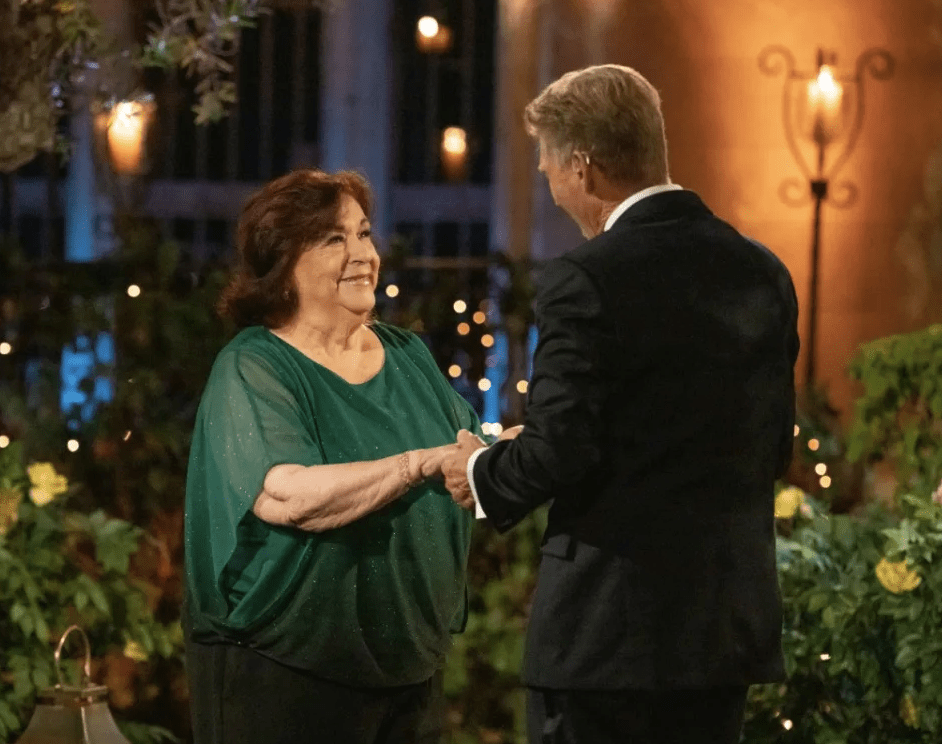 Following Gerry's initial toast, April promptly whisked him aside. To ensure he remembered her, she presented him with a unique calendar where every month was labeled "April." She confided, "I'm a flirt, but it's been 20 years for me, I need to get back into my game."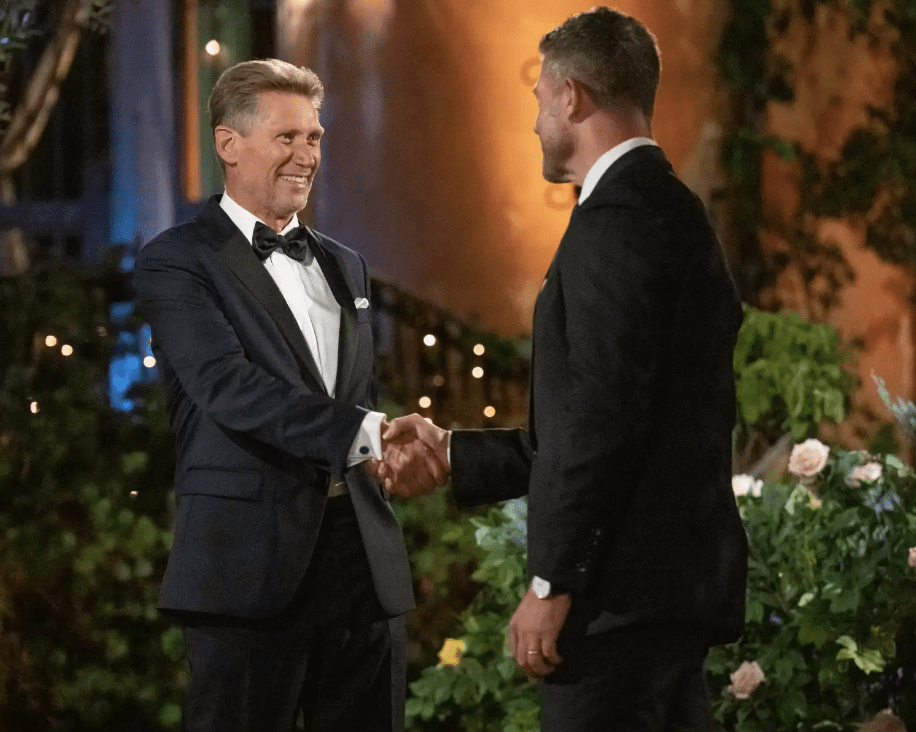 Subsequently, Ellen confessed to feeling "giddy" when Gerry acknowledged that she had captured his "attention." As she discussed her quest for love, Natascha, 60, couldn't resist remarking on how the Golden Bachelor is in "great shape."
Marina, 60, conveyed a message from her daughter, saying, "She told me to tell you you're dupe." In response, he mentioned that his granddaughter had let him know he had "rizz."
During a shared moment, Susan, 66, and the lead expressed their mutual affection for the song "At Last" by Etta James. In a private reflection, she expressed, "Gerry is handsome. I've checked out every last inch of him, he's got a beautiful smile. He's just perfect."
When Faith had her individual time with him, she sang an original love ballad, strumming her guitar. Gerry seemed utterly captivated, commenting, "That was a gorgeous song. It had me right from the get-go."
When asked about his aspirations for the future, he responded, "A little bit of this would be just about right." After their discussion, she reflected, "You can have an open conversation with him. He's so responsive and listens deeply. That's something I truly value."
Following Theresa's reading of a heartfelt letter from her daughter, Gerry presented her with a birthday cupcake. Their bonding moment went beyond sharing the dessert — they also shared a tender kiss!
Reflecting on the moment, the financial expert remarked, "It's been ages since I've kissed someone, and it felt magical. This 70th birthday has been extraordinary. I couldn't have pictured being here in my wildest dreams. I sense a real connection between us. I'll be taken aback if I don't receive the First Impression Rose."
Naturally, the evening had to culminate with Gerry presenting the First Impression Rose. Faith was chosen for this honor, and Gerry expressed to her, "I want you to know that you made this impression not because you rode in a motorcycle, not even because you have a beautiful voice and you sang a song to me, but because of what you're doing right now — you're making me feel very special."
Following their intimate kiss, she remarked, "To me this rose represents hope, a hope that we can create something beautiful together and that's the beginning and I felt so special."
Gerry initiated his inaugural rose ceremony by sharing, "I want you to know how grateful I am that you're all here and that you've started this journey with me. I also know that this is working because tonight I felt connections with a number of you."
He further expressed, "Unfortunately, this is something that I've dreaded doing for many months. It's difficult to look at women as wonderful as you and know that not all of you will be here tomorrow."
When the ceremony concluded, roses were given to: Ellen, Theresa, Joan, Natascha, Leslie, Christina, Edith, Nancy, April, Sandra, Jeanie, Kathy, Marina, Peggy, and Susan.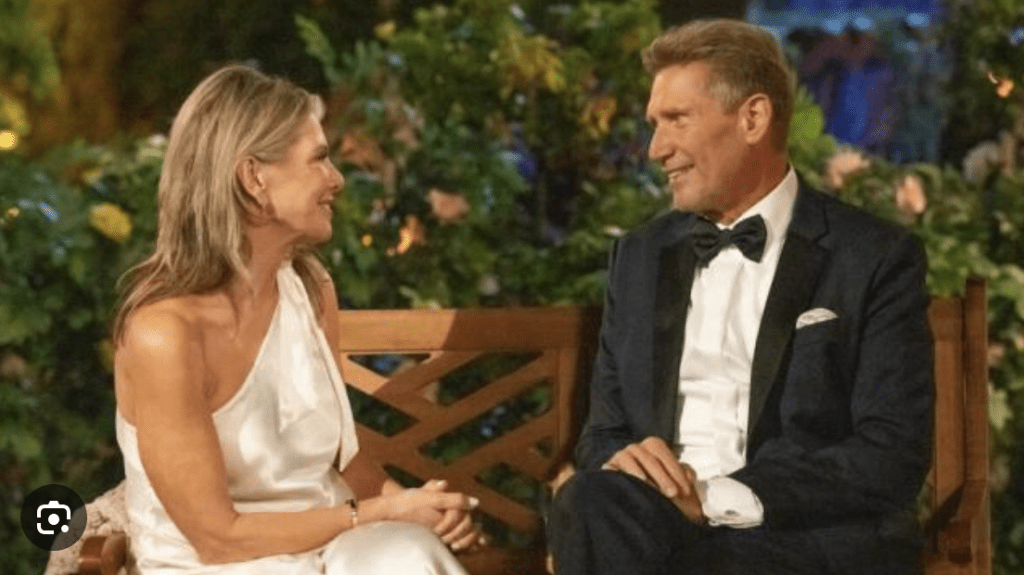 Regrettably, the journey ended for Anna, Maria, Pamela, Renee, Sylvia, and, in an unexpected twist, Patty. Here's hoping Matt and Tyler Cameron forgive Gerry.
The Golden Bachelor airs Thursdays, at 8 p.m. ET, on ABC.
Stay Connected With All About The Tea: Twitter Ι Instagram Ι YouTube Ι Facebook Ι Send Us Tips  
Olivia Davis is a Staff Writer at All About The Tea. Olivia's hobbies include binging Netflix series, and watching Housewives on Bravo. She graduated from San Francisco State University with a degree in History.