Bethenny Frankel and NeNe Leakes TEAM UP to Bring Down Andy Cohen and Bravo's TOXIC Regime!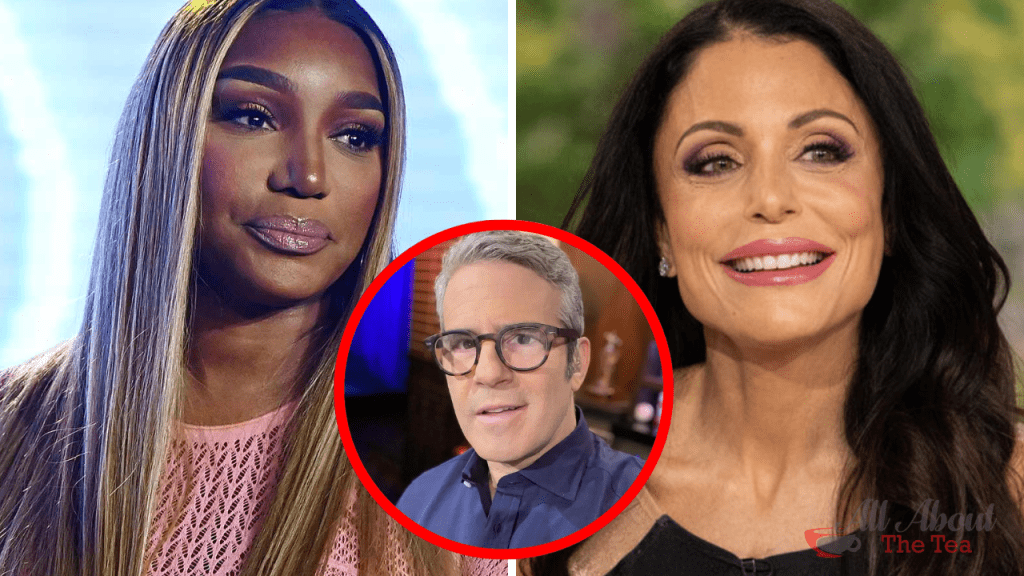 Bethenny Frankel and NeNe Leakes TEAM UP to Bring Down Andy Cohen and Bravo's TOXIC Regime! 
Bethenny Frankel and NeNe Leakes have joined forces to address their concerns with Andy Cohen and shed light on serious issues within the inner workings of Bravo/NBC Universal.
On Tuesday's episode of Just B with Bethenny Frankel podcast, host Bethenny Frankel and Real Housewives of Atlanta alum, NeNe Leakes, opened up about their current relationships with their former boss, Andy Cohen. Both former Housewives delved into the issues they've had with the show's executive producer regarding their push for fair treatment.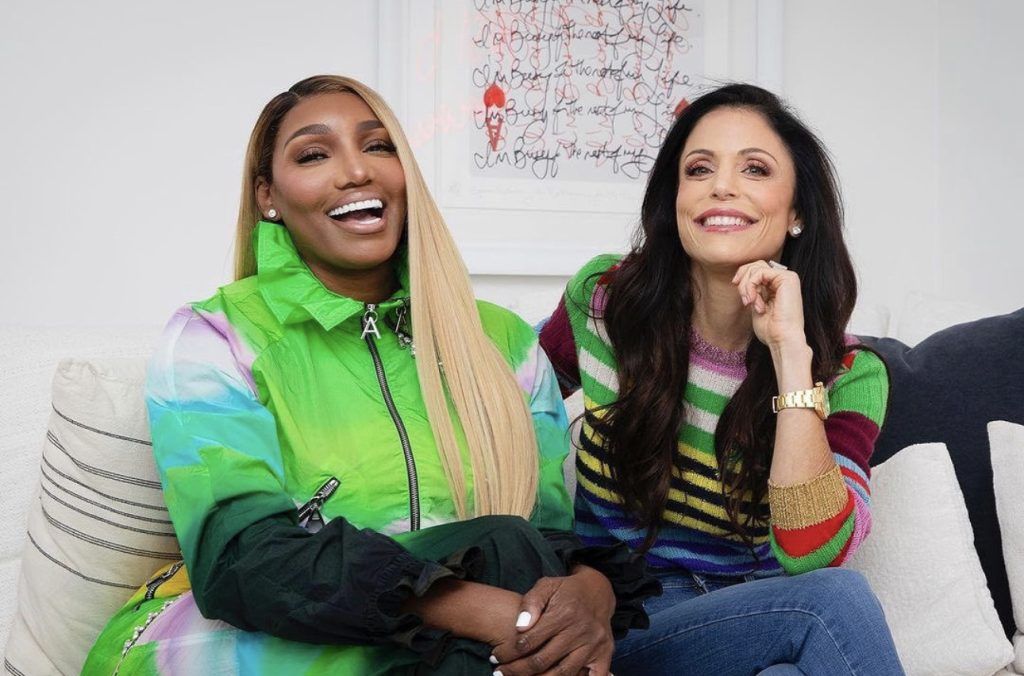 Both Bethenny, 52, and NeNe, 55, have deep-rooted histories with Andy Cohen. They all gained fame simultaneously, with Bethenny starring in The Real Housewives of New York City, NeNe as a foundational member of The Real Housewives of Atlanta, and Andy evolving from a Bravo development executive to an executive producer and on-air host.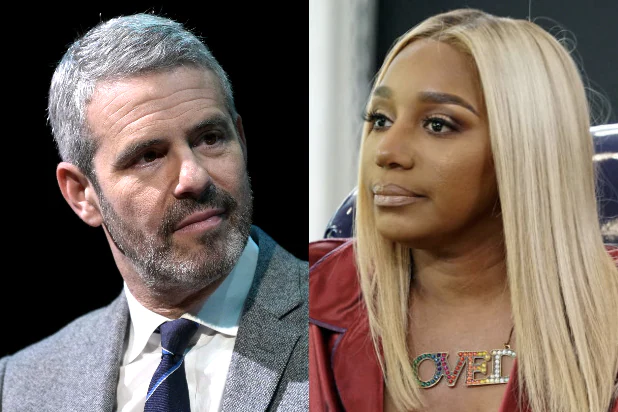 Though they were often perceived as "Andy's Favorites" by the public, frequently sitting beside him during reunions and making frequent guest appearances on Watch What Happens Live — both women clarified in this week's podcast that their visible proximity to Andy, 55, didn't necessarily mean they shared a deep connection.
"I don't feel like we were good friends," said NeNe, 55. "My good friends, I go to their house or I visit their home at some point, so I never visited his home. … [We were] probably a little more than [colleagues] because I could call him on his cell. I have gone out with him, out on the town, and I've gone drinking with him and I've partied with him. … [But] I did not know where it stood. I thought we had a good relationship."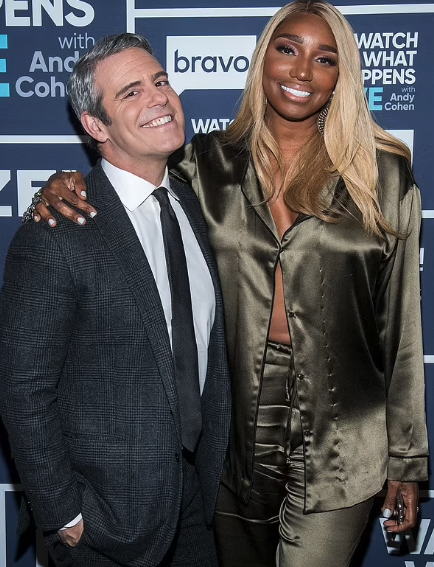 NeNe further described having a friendship with Andy as "a real game" that every Housewife needs to navigate.
Bethenny agreed. "He's at the top and he is moving everybody around on the board," she said, explaining how she thinks the game works. "There's always questions, 'Who texts you the most? Who do you text the most?' And the thing is, we're all in the game," said the Skinnygirl founder, 52. "I remember one year, I was off the Housewives and I went to his house for his Christmas party and there were all these famous people there and I felt special. And then, you know, I'm sitting next to him at this reunion and now I feel special. And it reminds me of you with your parents … we all want his approval, we all want to be the favorite. We want to be able to say, 'I've been on that show the most.' It's like a calling card."
"There's a psychology that goes on with this group and this show," Bethenny said. "He used to be an executive and he's a producer so there's this power play. … It's tricky."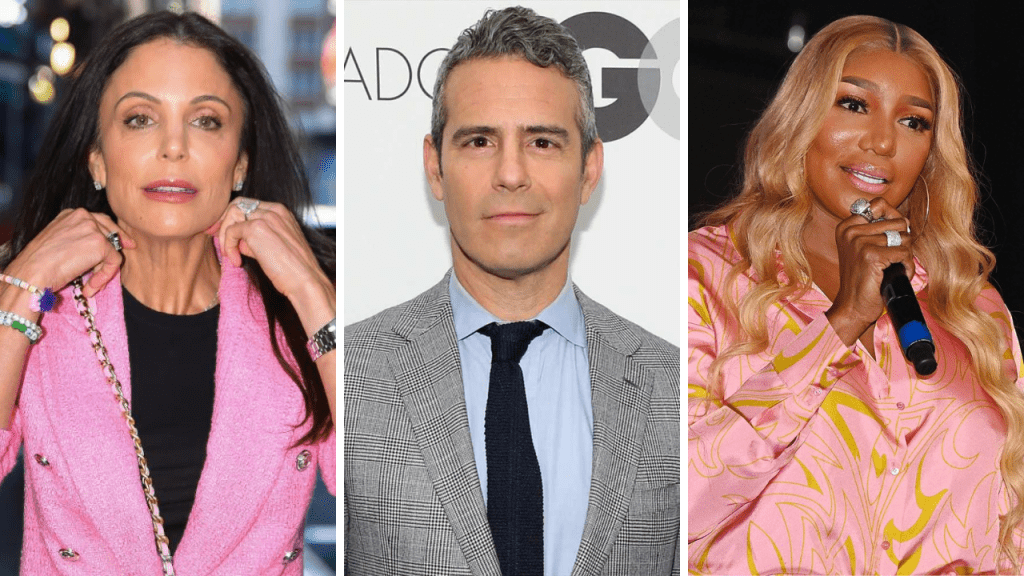 In July, Bethenny garnered attention when she initiated a "reality reckoning," advocating for a major overhaul of unscripted TV. She's now collaborating with attorneys to unveil the alleged mistreatment of reality stars by networks. Additionally, she's pushing to unionize these individuals to advocate for equitable working conditions and payment structures akin to residuals.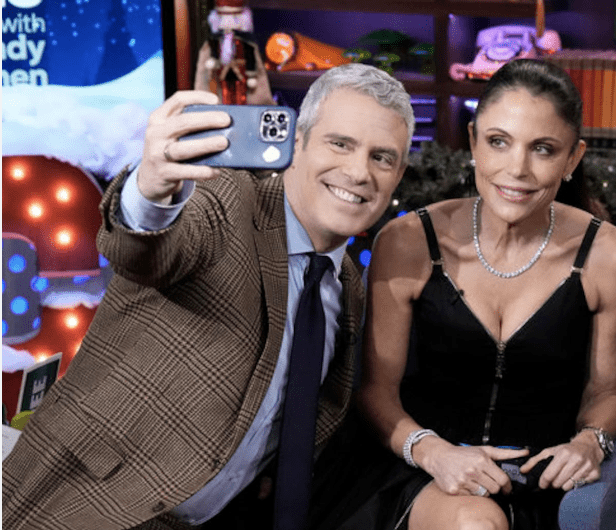 Bethenny lawsuit is backed by SAG-AFTRA, and appears to be making waves. Recently, Deadline procured an internal memo revealing that Bravo's parent firm, NBC/Universal, plans to enforce stricter guidelines concerning alcohol use and mental health assistance. Moreover, they aim to refresh their stance against discrimination and harassment, introducing renewed measures for raising and addressing concerns and breaches.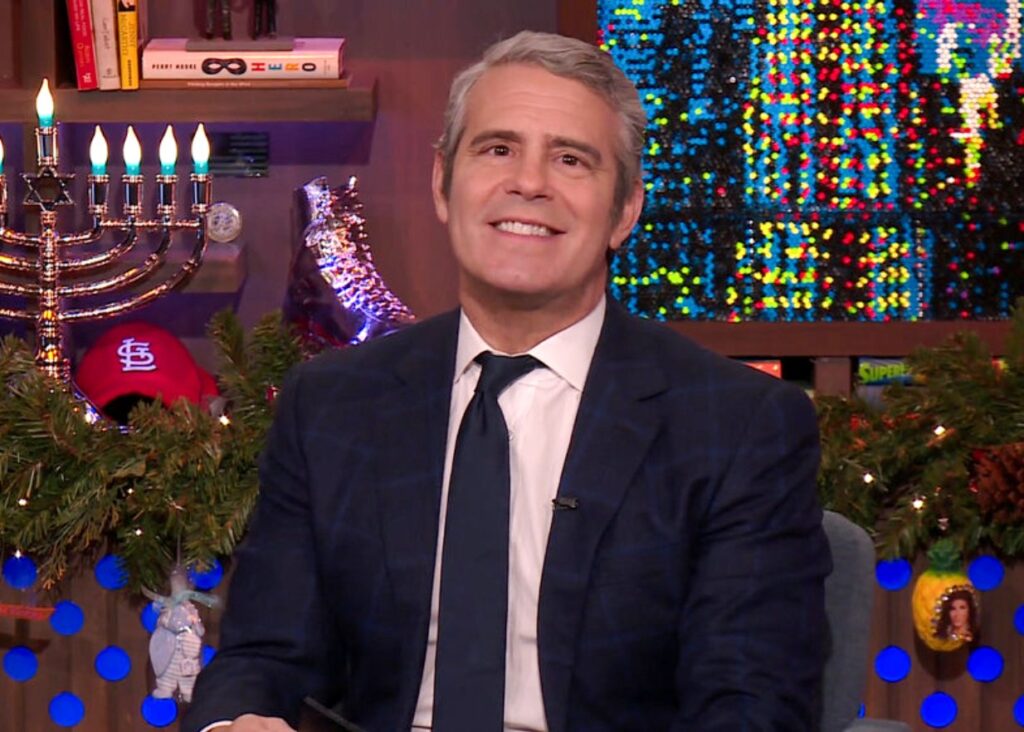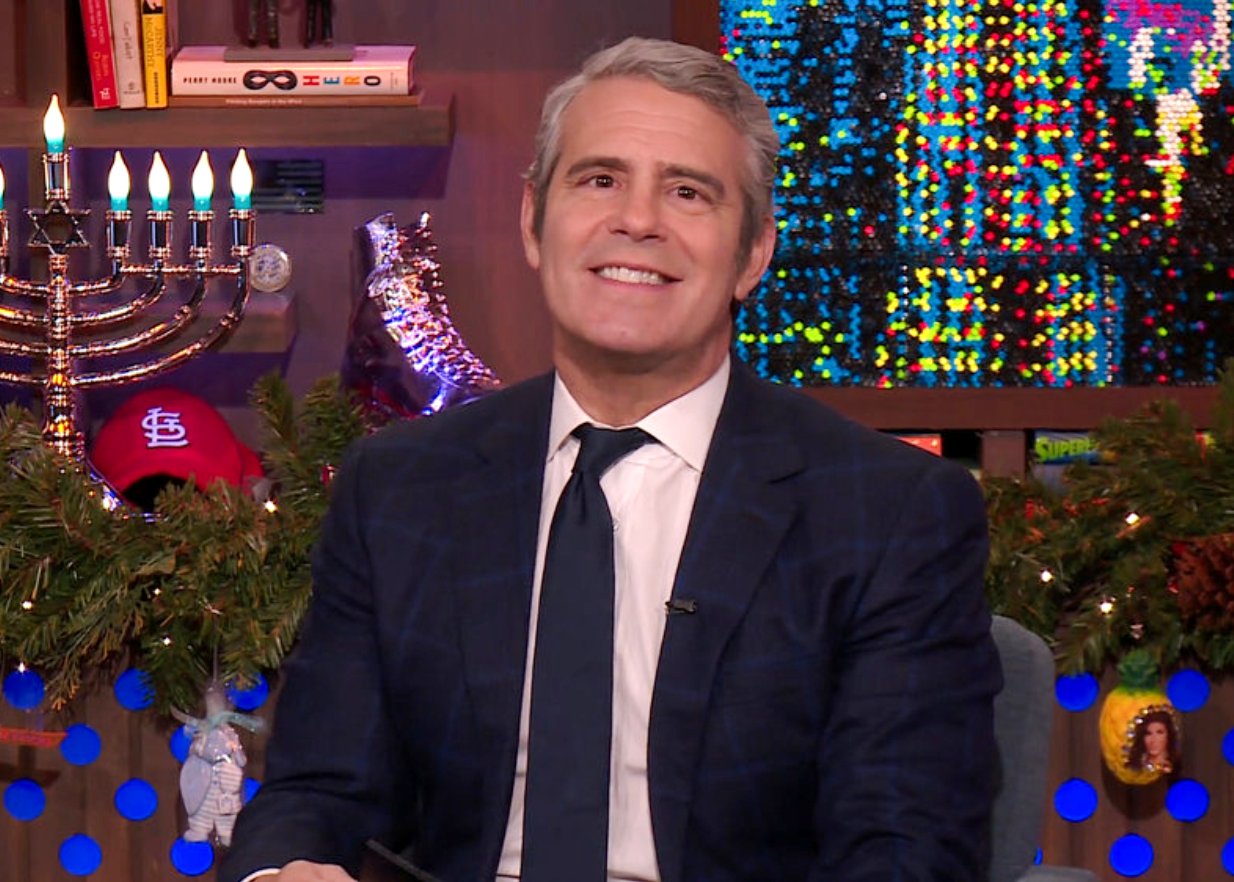 On her recent podcast episode, Bethenny shared that she felt the need to voice her concerns, realizing that her prior silence was, to some extent, shielding Andy Cohen.
"I thought this whole time that Andy and I were kind of really friends 'cause we text back and forth, but we don't really — I've been to his house once for a Christmas party 10 years ago," Bethenny said. "Every time we're together, we're only talking about the Housewives. Am I coming on, am I going off? Is that person getting fired, is that person coming on? We're not really — you know what your real friends are like."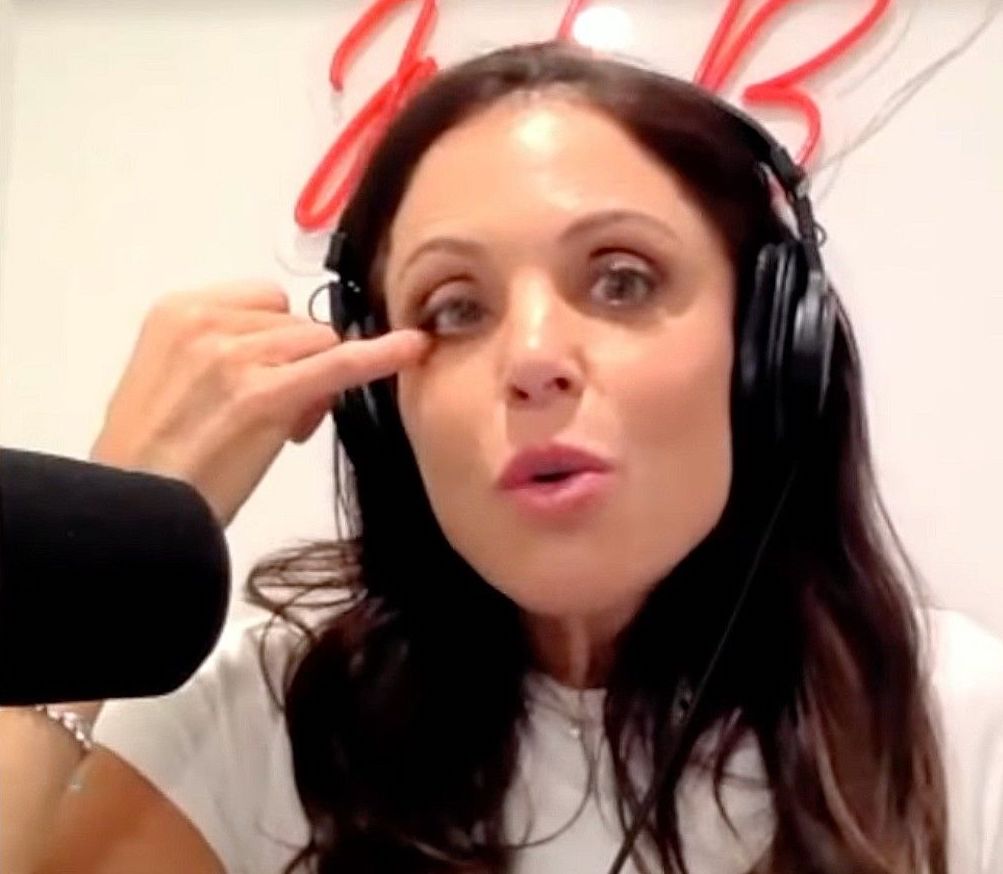 Guiding NeNe through her thought process prior to voicing her opinions, Bethenny went on to say:
"So now I'm in this hybrid world where I think, 'We kind of really don't like each other, but we're both playing this game.' And yet, when things are happening for me, he's not really congratulating me. And I feel like he has this sort of resentment because I'm supposed to be beneath him, because we sort of came up at the same time. … So I'm thinking, 'I don't think he likes me at all. I think we were both playing this game for some time.' And one day I just decided not to be afraid and open my f—ing mouth because the only person I was protecting in that whole realm was him, and he hasn't been protecting me."
"Hello!" NeNe chimed in, expressing her concurrence with Bethenny. "I kind of feel the same you do. I don't think he ever liked me."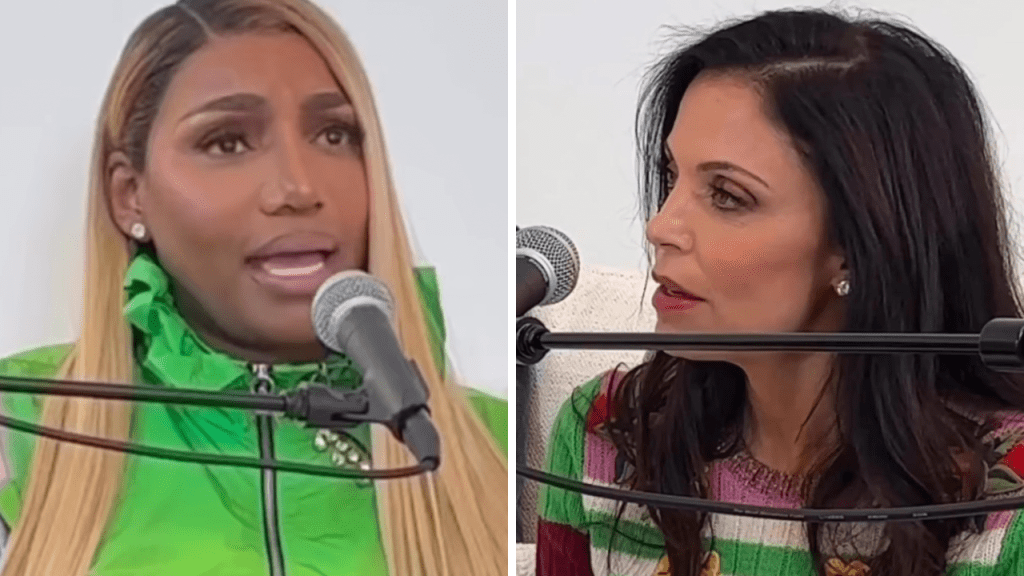 Bethenny noted that her recent stint on WWHL was a real revelation.
"We're so used to that environment," the podcast host pointed out that comments made by the Housewives on the show frequently ignite a never-ending series of disputes among the stars, which subsequently get amplified in the media when the women are asked, "questions that are so problematic."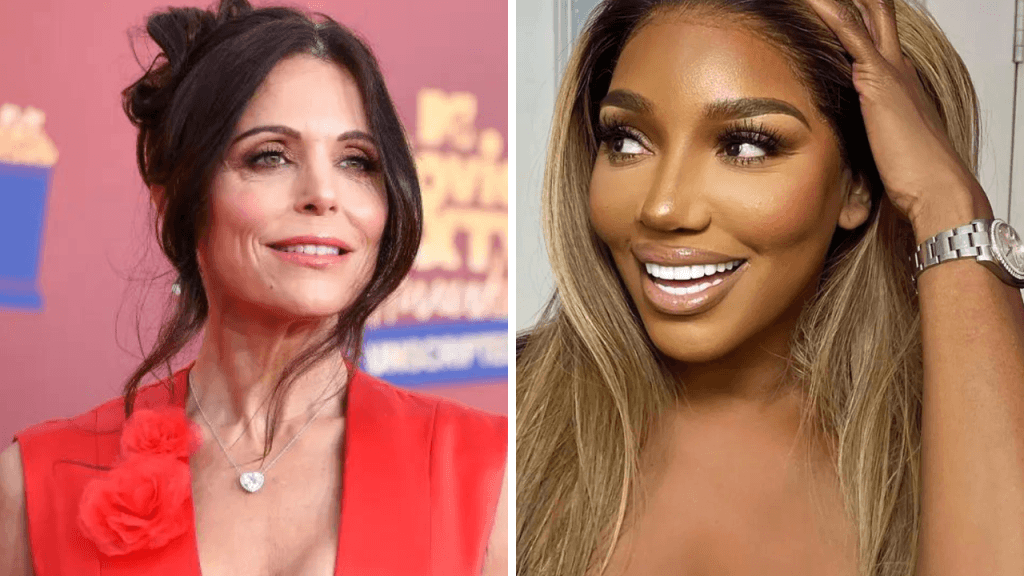 Bethenny claimed that Andy is, "always protected from [these kinds of questions], and we're always f—ing skinned alive with Tabasco sauce all over us, naked. … We're out there and we get thrown like pieces of meat to just get ripped apart by that vehicle that we kiss the ass to get on. … And we all play the god d— f—ing game, because we're using him like he's using us, because we want to promote our s—. But it all just seems so gross."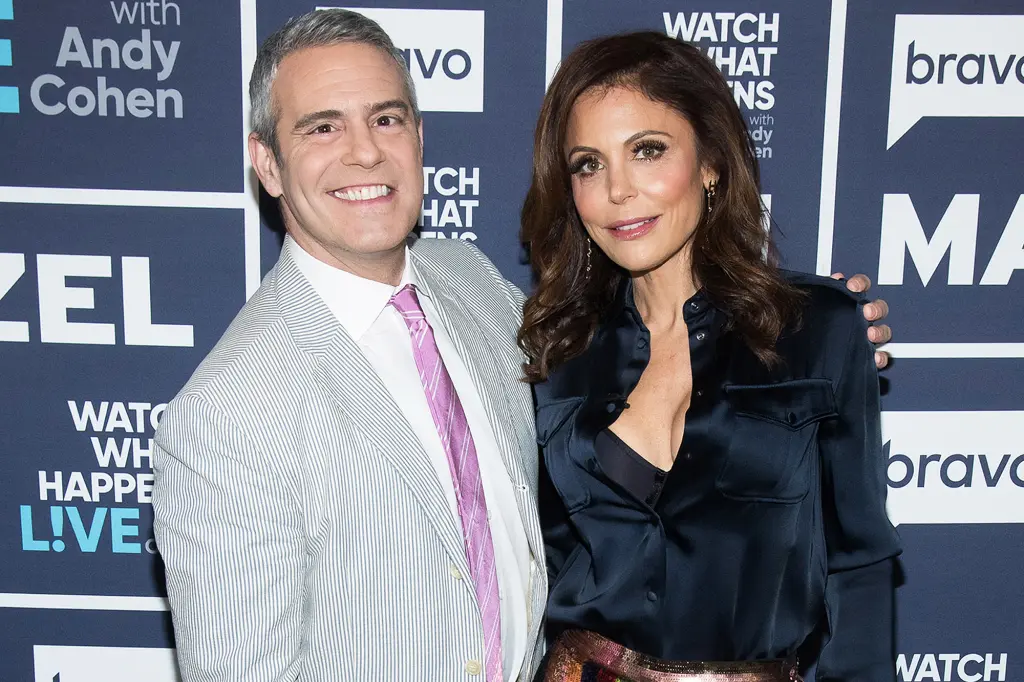 NeNe, too, has faced public conflicts with Andy, primarily focusing on her personal challenges and the circumstances of her departure from the show in 2020.
In April 2022, the owner of Linnethia Lounge, NeNe, brought a lawsuit against Andy Cohen, Bravo, NBC Universal, network executives, and RHOA's production team. She alleged that they perpetuated "a workplace environment where racially insensitive and improper behavior was accepted, if not endorsed." However, by August, she had withdrawn the lawsuit without prejudice.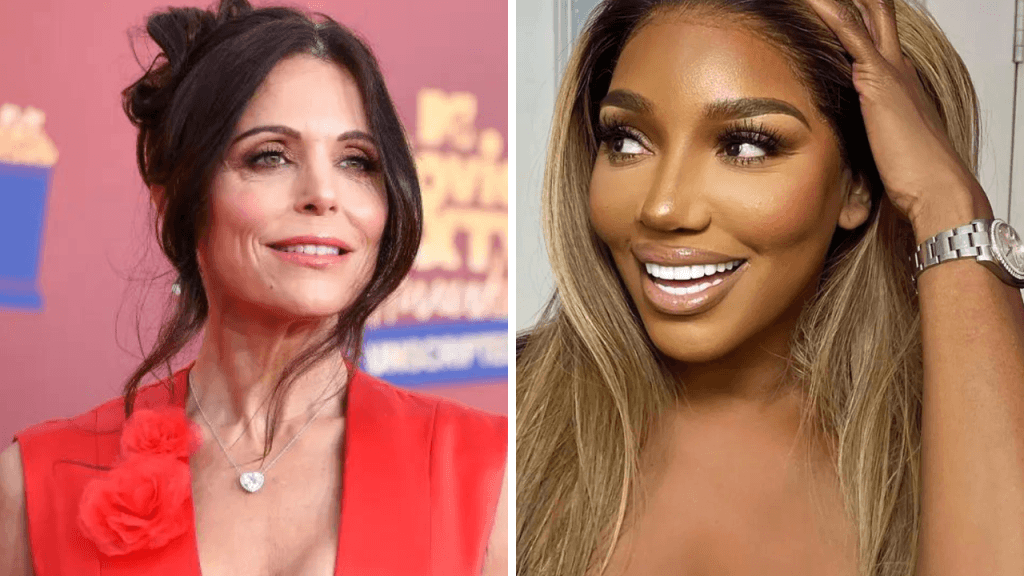 NeNe reinforced her allegations. She claimed that ever since voicing her concerns, she faced significant backlash and retaliation, to the point where she has been unable to secure any work in the entertainment industry.
"Listen, I'm a talent, and I am talented," she said. "I am not just a reality star, I'm an entertainer. I sing, dance, act, and do reality, OK? As a Black woman, I have to be able to do everything. At the end of the day, I do cartwheels and flips. They shut my work down. I do everything. So you mean to tell me as talented person, there was nothing for me to host, there was nothing for me to act in, sing in, dance in, jump in clap in — nothing?"
"The doors were closed," NeNe added, noting that Andy Cohen had also written as much in his recent book. "He said the door is closed, and apparently when he says when the door is closed, the door is closed across the industry."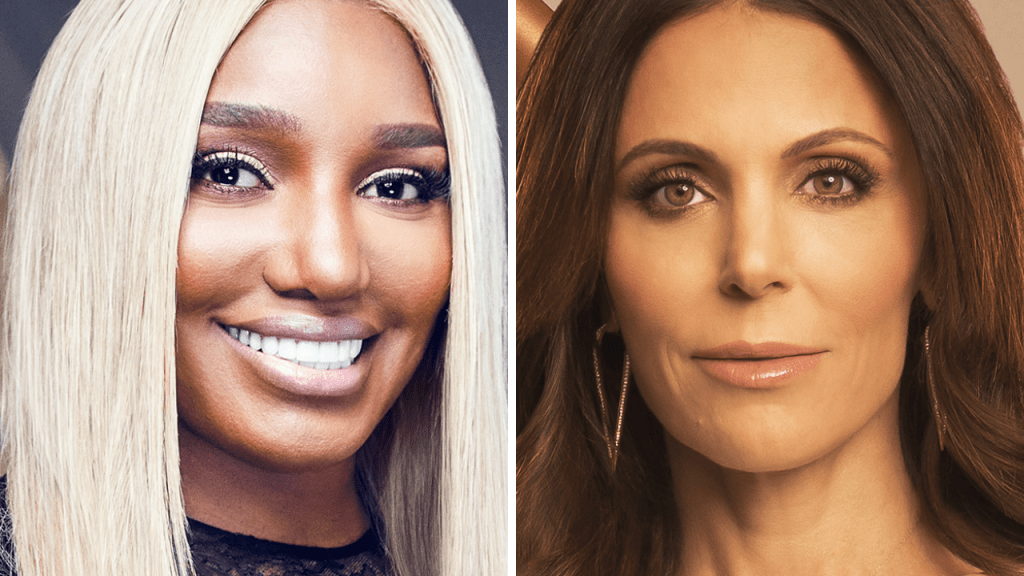 NeNe drew a comparison to Vicki Gunvalson from The Real Housewives of Orange County, highlighting what she perceives as unequal treatment between white and black Bravolebrities. NeNe emphasized that despite Gunvalson's 2019 lawsuit against the company, she managed to make several returns to Bravo shows. This, she implies, showcases the disparity in opportunities and consequences for stars based on their race.
"My feelings are they pretty much said, 'F that Black bitch!' " said NeNe. "They never respected me, no one, to even give me one call. … I want fair treatment."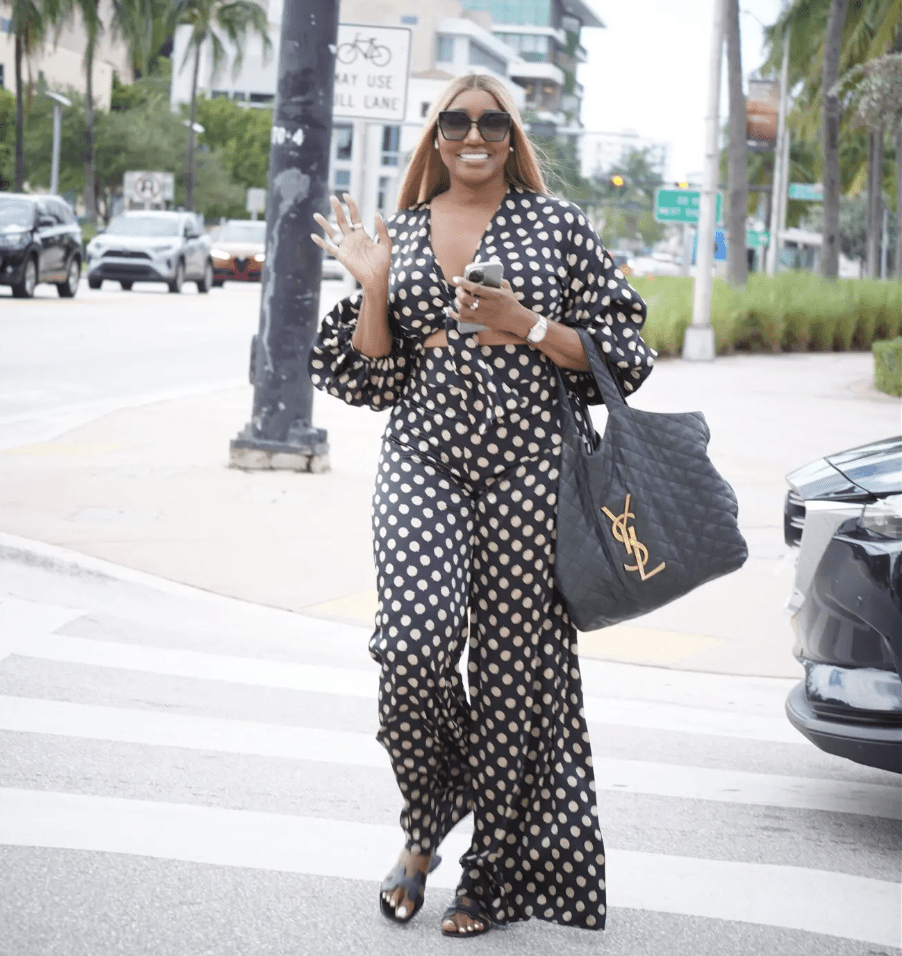 Regarding a possible reconciliation with Andy — NeNe expressed doubt, noting she hasn't had a conversation with him in the last three years.
"I did call him. He has not taken my phone call," said NeNe. "I've tried to find a way for he and I to sit down and talk but he's never wanted to do that. … This is just to clear the air, not for anything else — not to be a Housewife, not for anything. Just to understand him and for him to understand me, pretty much."
"I actually feel sad for a person who doesn't have a forgiving heart. I can be mad at you, but I'm not going to be forever mad at you. I can't carry that grudge and that hatred in my heart forever," NeNe shared. "He's he's never wanted to [move on]. And it's OK. I'm not pushing it. Everybody moves when they're ready in their time. He's not ready and that's okay."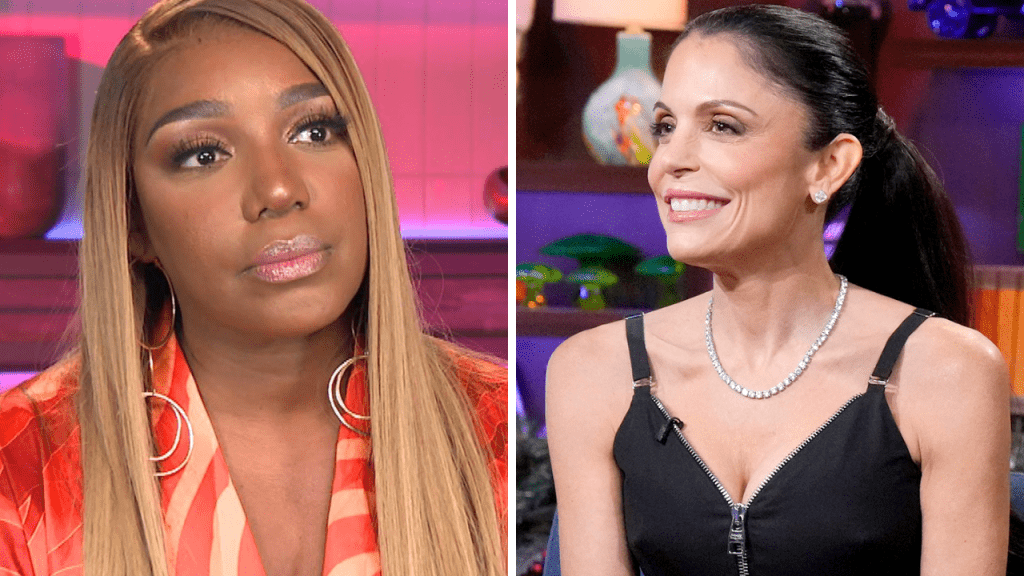 Both women remained steadfast in their advocacy. However, Bethenny, who once mentioned that Andy, "probably despises me," acknowledged that she does think about his emotions.
"I feel badly for how I envision his mind is perceiving it," Bethenny said. "He's perceiving it that he represents an institution that has given us opportunities that have been amazing for us, and we do not negate that. But we've all worked for that… I feel badly for the way, he must think I have f—ed him over when it's not about him."
Stay Connected With All About The Tea: Twitter Ι Instagram Ι YouTube Ι Facebook Ι Send Us Tips
Avigail is an Entertainment blogger at All About The Tea, who specializes in The Real Housewives of Atlanta and The Real Housewives of Potomac. Avigail has a background in marketing. She's a Brooklynite living in the Bahamas, with a passion for travel, writing, reality TV watching, pop culture and spoken word.