Melissa Gorga Slammed as 'Thirsty' for Wearing White to Cousin's Wedding!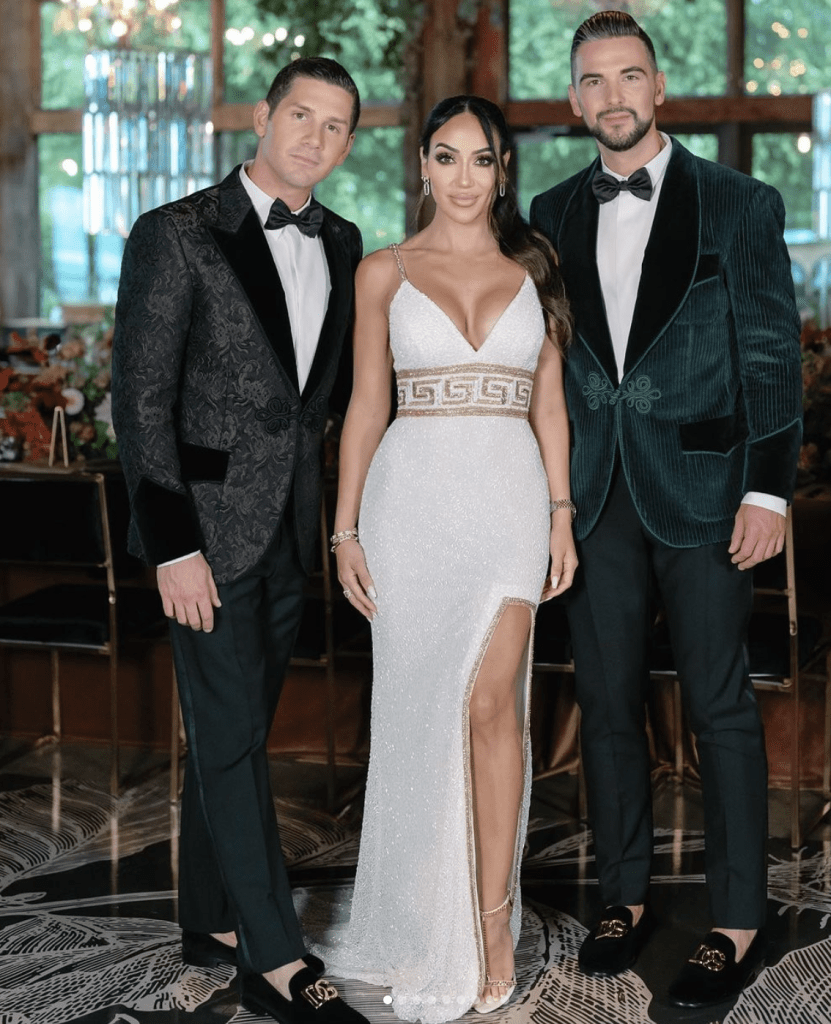 Melissa Gorga Slammed as 'Thirsty' for Wearing White to Cousin's Wedding!
Fans blasted Melissa Gorga for wearing white to her cousin's wedding, even though she did so while serving as a bridesmaid.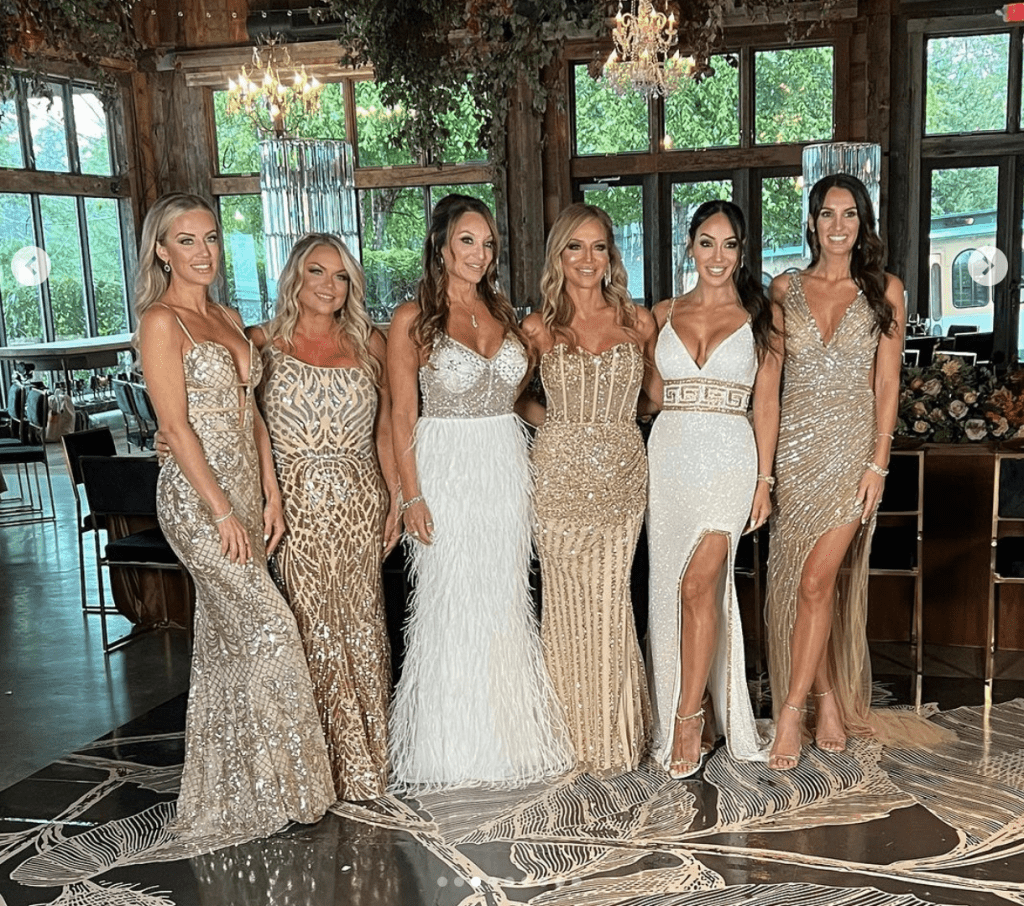 The Real Housewives of New Jersey star shared several photos snapped at the event, which celebrated the marriage of her cousin, Nicholas Marco and his now-husband, Mike Masco. The duo tied the knot on Saturday in upstate New York, at Cedar Lakes Estate.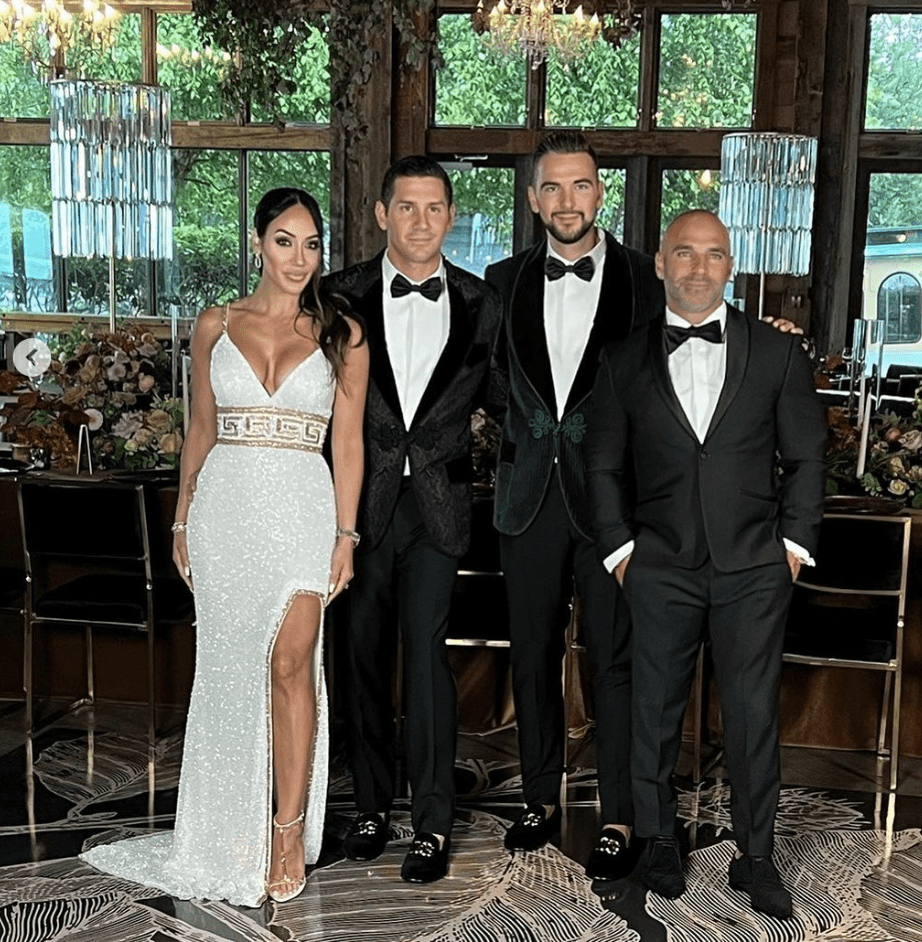 Melissa Gorga posed alongside the couple wearing a low-cut white sequin dress  with a gold accent at the waist. Marco and Masco both wore dark suits. Melissa's mother's side of the family all chose various shades of white, as well as silver and gold. Melissa posed alongside the other five bridesmaids in a photo shared on the reality star's Instagram Story.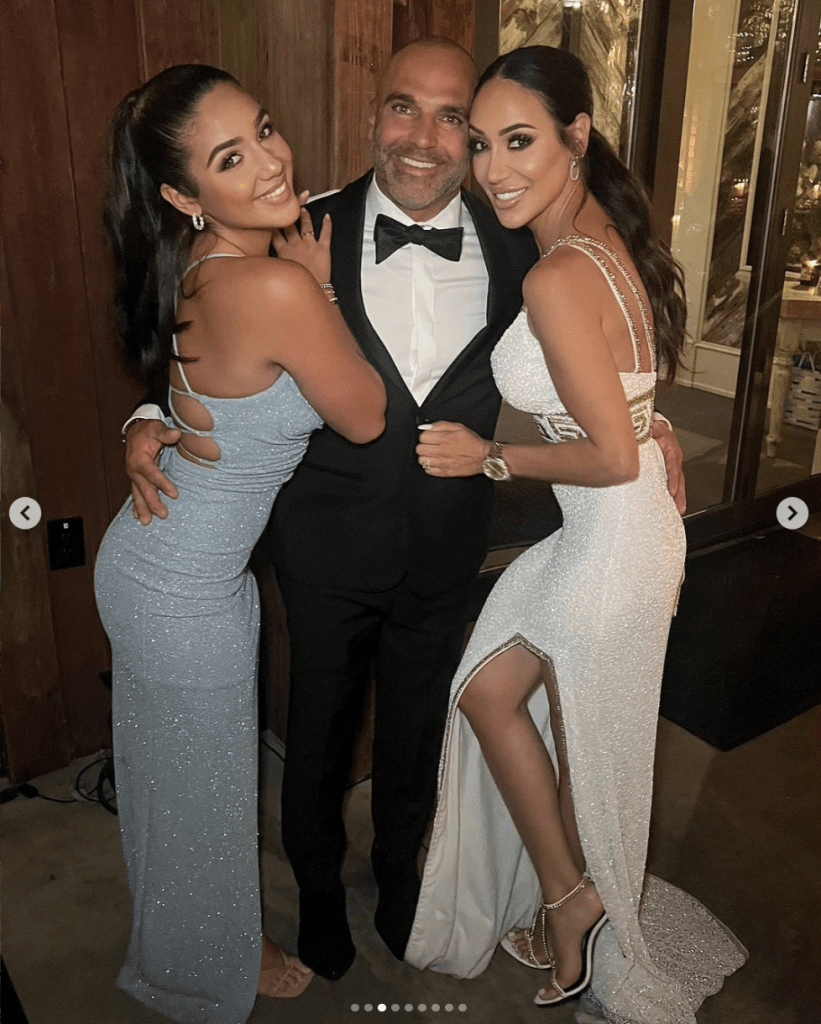 Melissa's rep told Page Six that the grooms requested that the bridesmaids wear whites and golds, but that didn't stop multiple Instagram users from calling Melissa "thirsty" for wearing white to a wedding. 
One user wrote — "Melissa your dress is gorgeous but how you gonna wear white to someone else's wedding." 
Another commented — "Why are you wearing white?… #Thirsty."
A follower asked — "You wore white to someone else's wedding?! What????"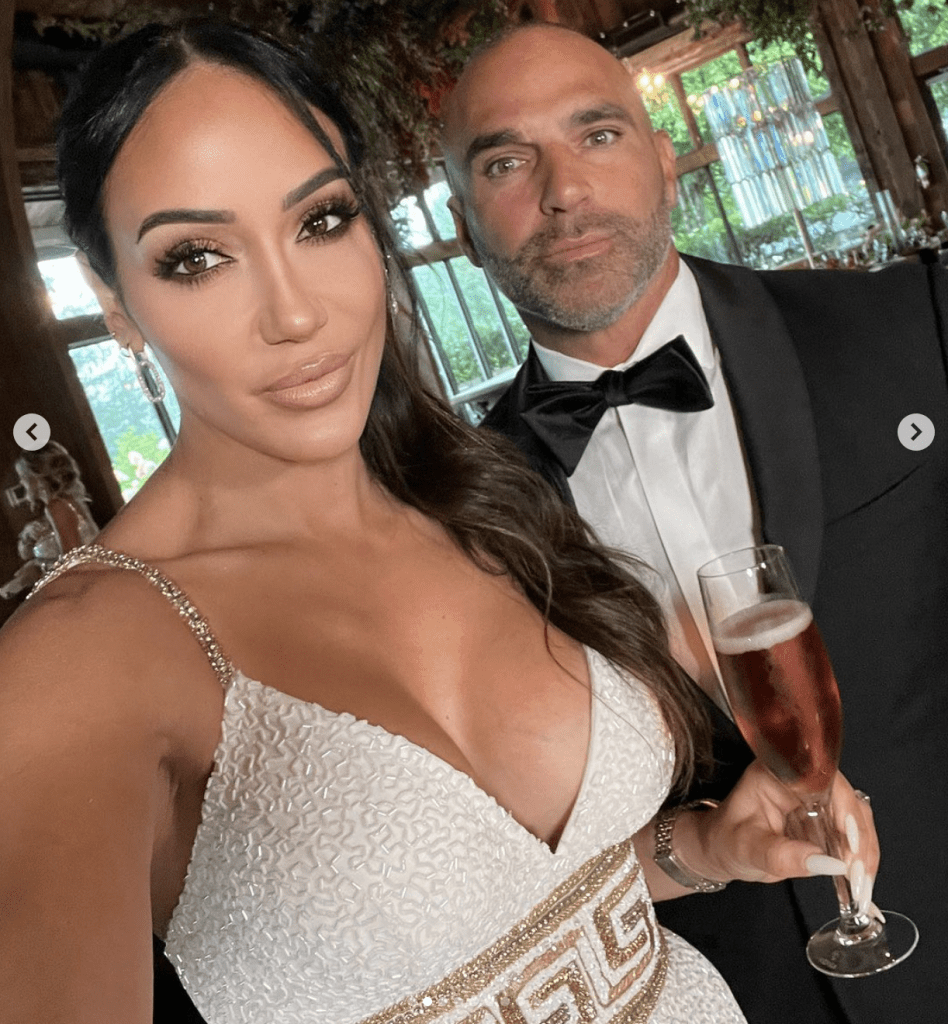 Another chimed in — "You look great…..but is it ok to wear white to a wedding?"
A third jabbed — "R u the bride lol."
Others defended the Bravo star, with many pointing out the group shot of the ladies wearing similar hues.   
One said — "The was a gay man's wedding…. They are wearing black- it's obvi it was told to the women to wear white and gold…. Why are you all so rude? Go outside and touch grass!"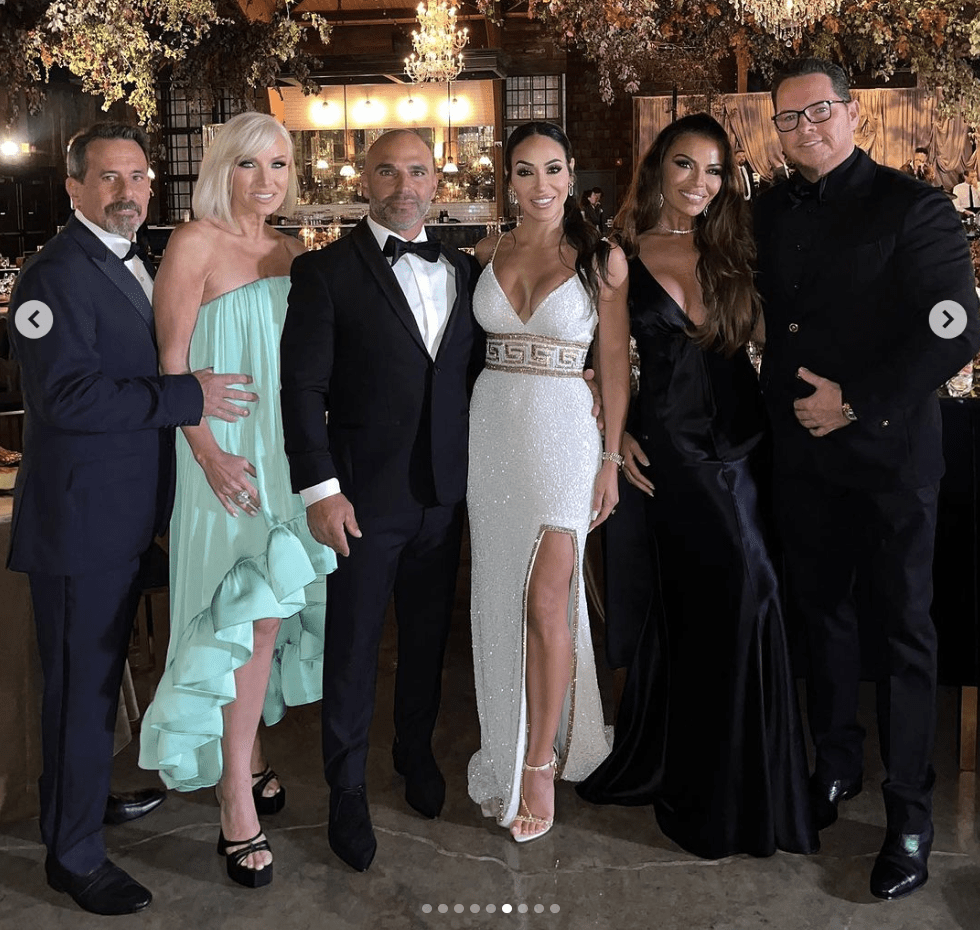 Another pointed out — "thirsty for what? Clearly it was well planned before the wedding if you noticed the bridesmaid colours!!! The looks like it was gold, white and copper. Also, do you see a bride anywhere!!??"
One user noted — "did you not scroll and see the other women wear white? It was clearly part of the dress code. The grooms were in black."
Another person added — "if you look at the others pic, they were in the wedding party and looks like they were asked to wear gold/white by the grooms!"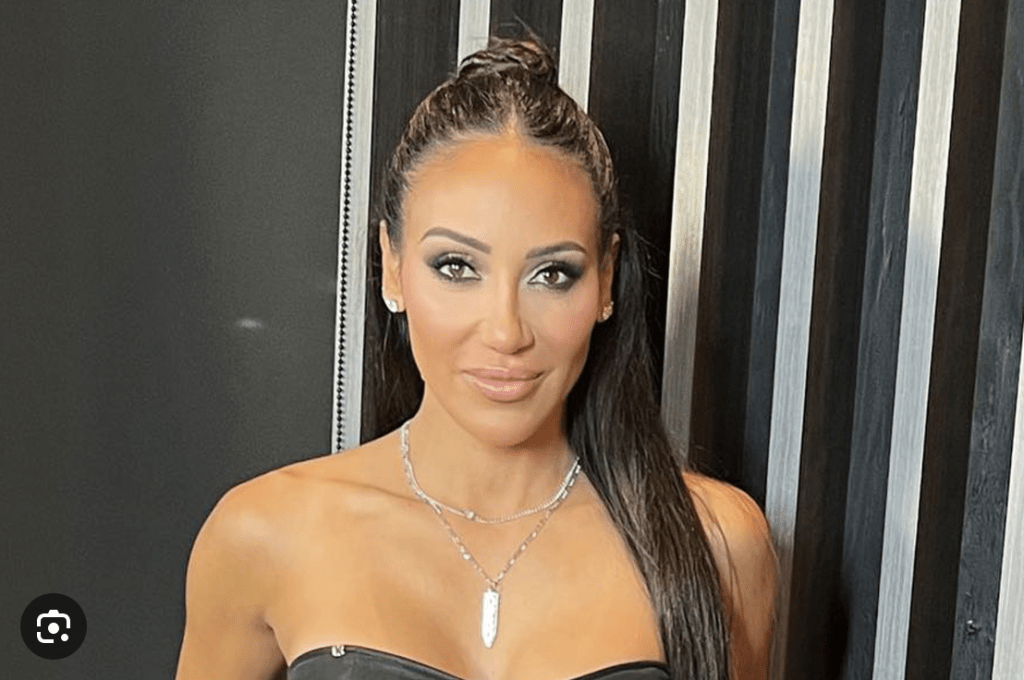 A third said — "Why is everyone throwing so much hate @melissagorga wearing white. She wasn't the only one. If you check out the 3rd picture one other lady was wearing white too. Obviously it was okay to wear white to this wedding."
Melissa has yet to respond to the wardrobe debate and did not clarify a  dress code in her Sunday Instagram caption. 
Melissa's co-stars, Margaret Josephs, who wore a mint green gown, attended the nuptials with husband, Joe Benigno, and Dolores Catania rocked a black gown alongside boyfriend, Paul Connell.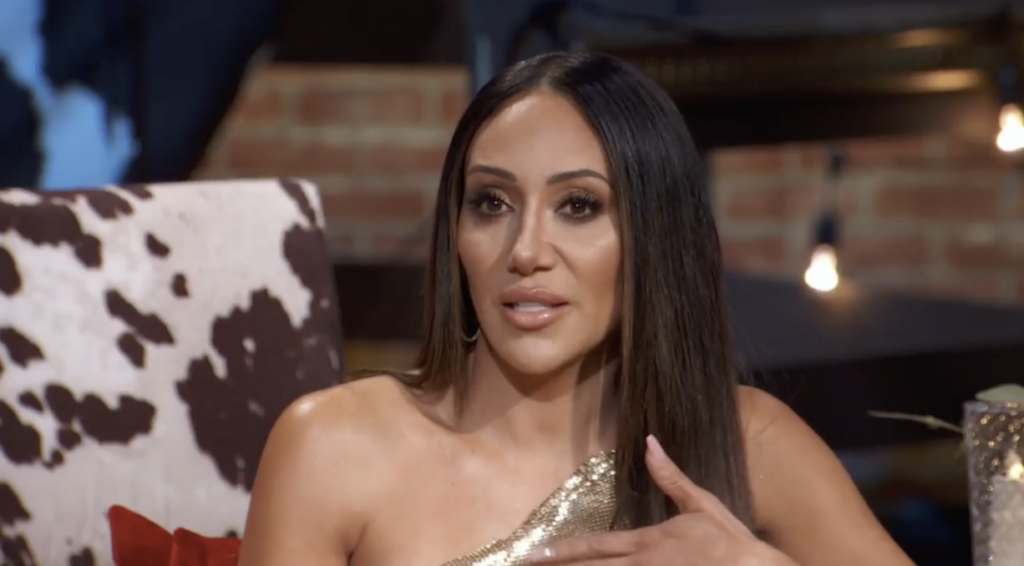 Melissa Gorga's husband, Joe Gorga, officiated the ceremony in a tux. 
Stay Connected With All About The Tea: TwitterΙ InstagramΙ YouTube Ι Facebook Ι Send Us Tips
Olivia Davis is a Staff Writer at All About The Tea. Olivia's hobbies include binging Netflix series, and watching Housewives on Bravo. She graduated from San Francisco State University with a degree in History.