Erica Mena GOES OFF on 'Love & Hip Hop' Producers for Filming Post-'Monkey' Roundtable Without Her!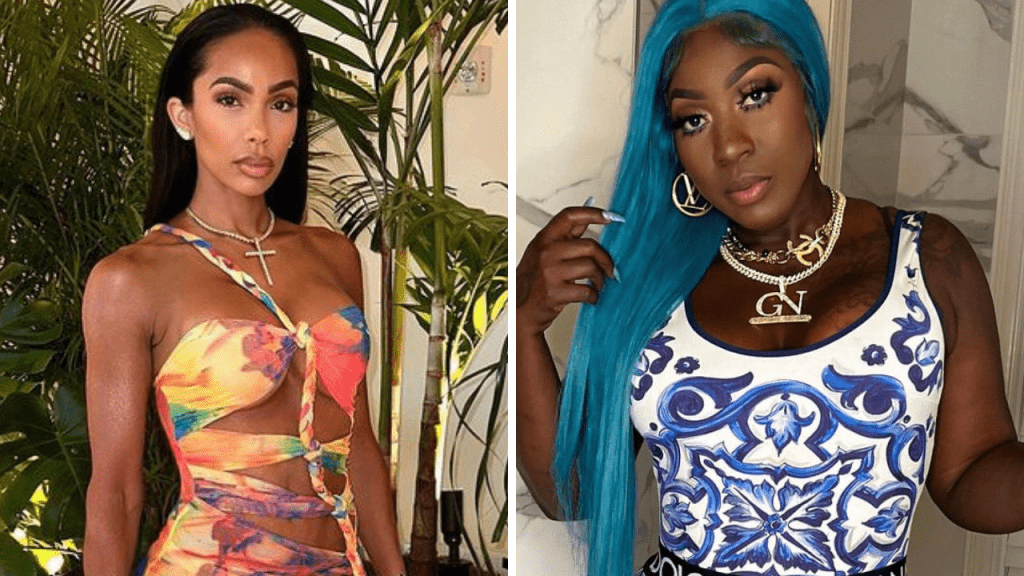 Erica Mena GOES OFF on 'Love & Hip Hop' Producers for Filming Post-'Monkey' Roundtable Without Her!
Erica Mena was not invited to participate in a Love & Hip Hop Atlanta special on  racism and colorism, only weeks after she was accused of racism and axed from the MTV reality series.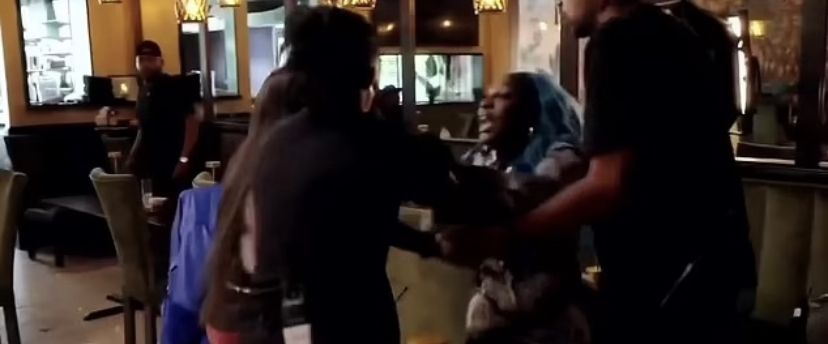 On Tuesday, MTV announced an upcoming special titled, "Love & Hip Hop: Racism, Colorism, and the Uncomfortable Truth" scheduled to air after the Season 1 finale. 
The network's description reads — "This roundtable discusses the recent events that aired on the show before MTV decided to stop filming with Erica Mena. International colorism expert Dr. Sarah L. Webb, founder and owner of Colorism Healing, a leader in raising awareness, shifting attitudes, and taking action, leads an open dialogue that features Spice, Yandy, Joc, Scrappy, Sierra, Amy, and a special appearance from Rasheeda sharing their experiences."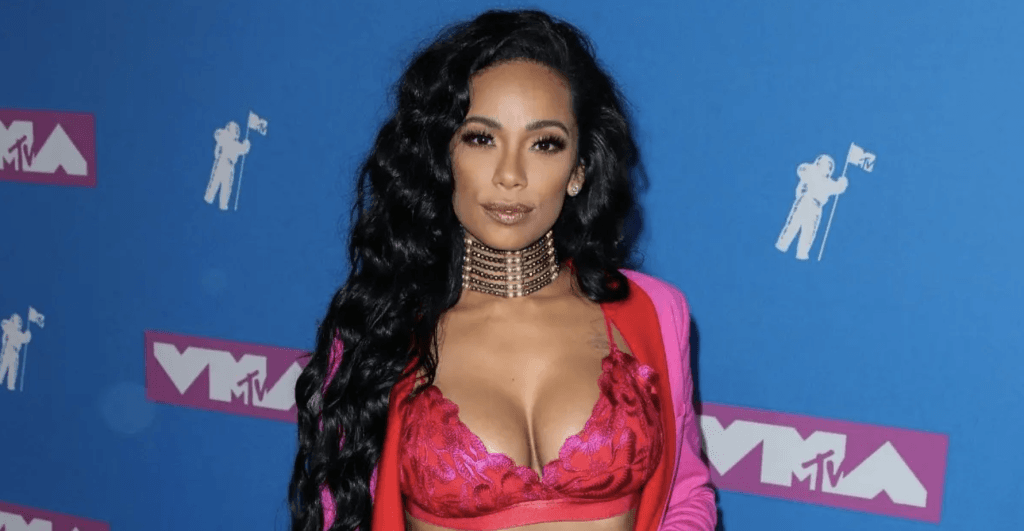 Erica was iced out of the discussion. However,  her rep, Steve Honig, explained that Erica was willing to participate. 
"It is very disappointing Erica was not included in the discussion about the incident that occurred while filming the show and that the network chose to silence her voice," Honig stated. 
He added — "She would have welcomed an opportunity to discuss what happened in a way that was productive and made this roundtable truly a valuable moment of learning for all. It is also worth noting that the network continued filming with Erica for more than seven months after the actual incident occurred, despite claims that filming with her was stopped after it happened."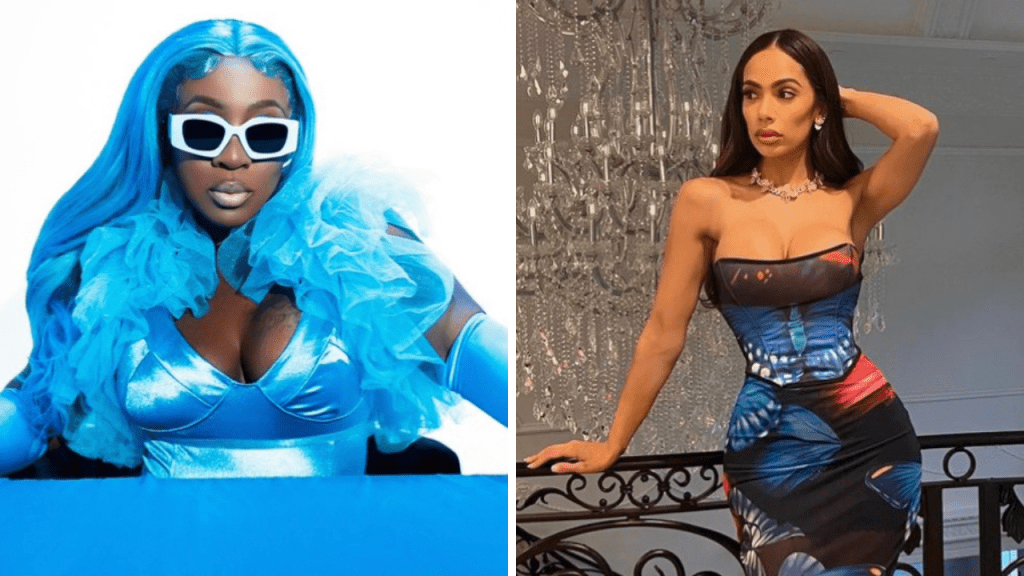 MTV and Love & Hip Hop producers fired Erica earlier this month. The reality series was hit with backlash after an aired scene revealed Erica calling her black co-star, Spice, a monkey. 
Producers explained — "The Love & Hip Hop franchise has never shied away from hard conversations in our community. Working hand-in-hand with our partners, viewers will see the impact of Erica's remarks play out in the final three episodes of the season."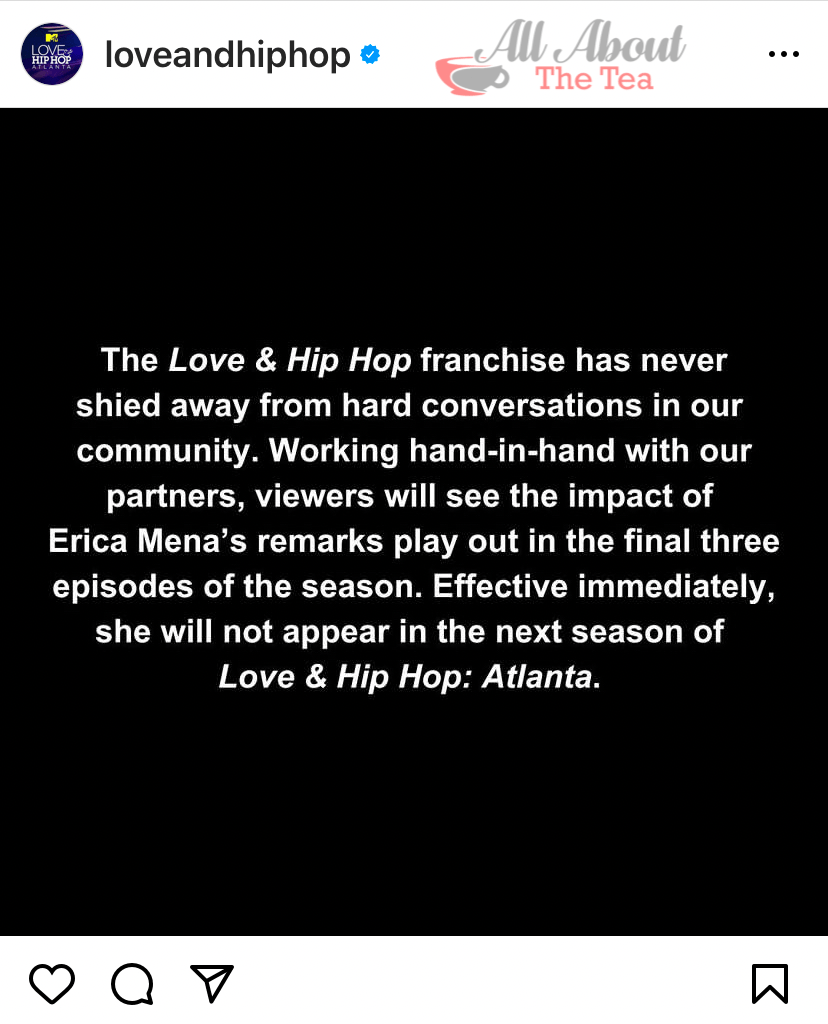 Erica later claimed that her "insensitive" monkey comment had no racist intent.  
"I deeply regret my insensitive comment and want to humbly apologize to anybody I hurt or offended by my thoughtlessness. My choice of words was wrong, and I take full responsibility for what I said," the fired reality star said. 
"I am committed to listening to the voices of those affected and will work toward making amends," Erica added. "As a woman of color and the mother of two black children, I want to make it clear that my use of that word was not in any way racially driven."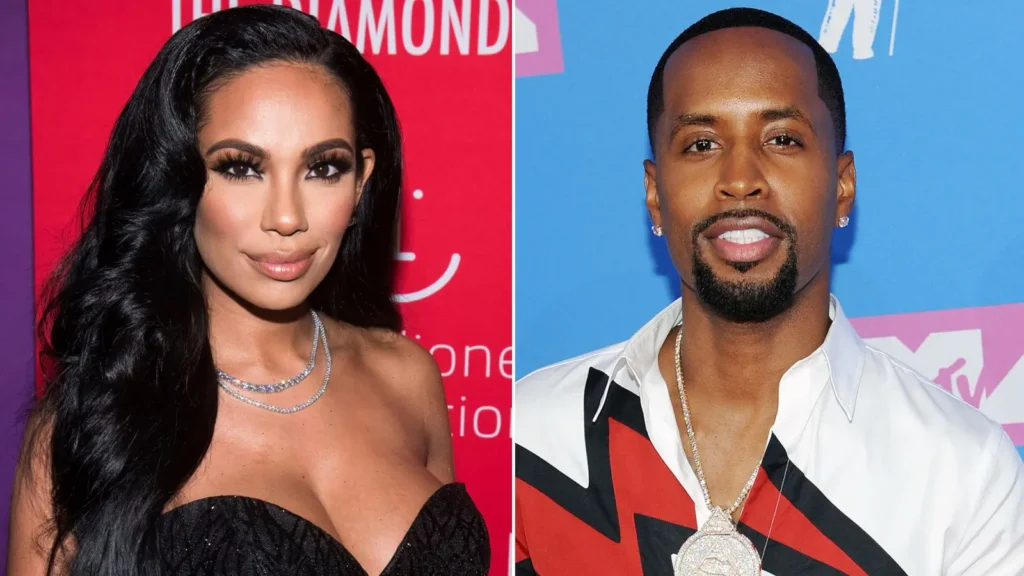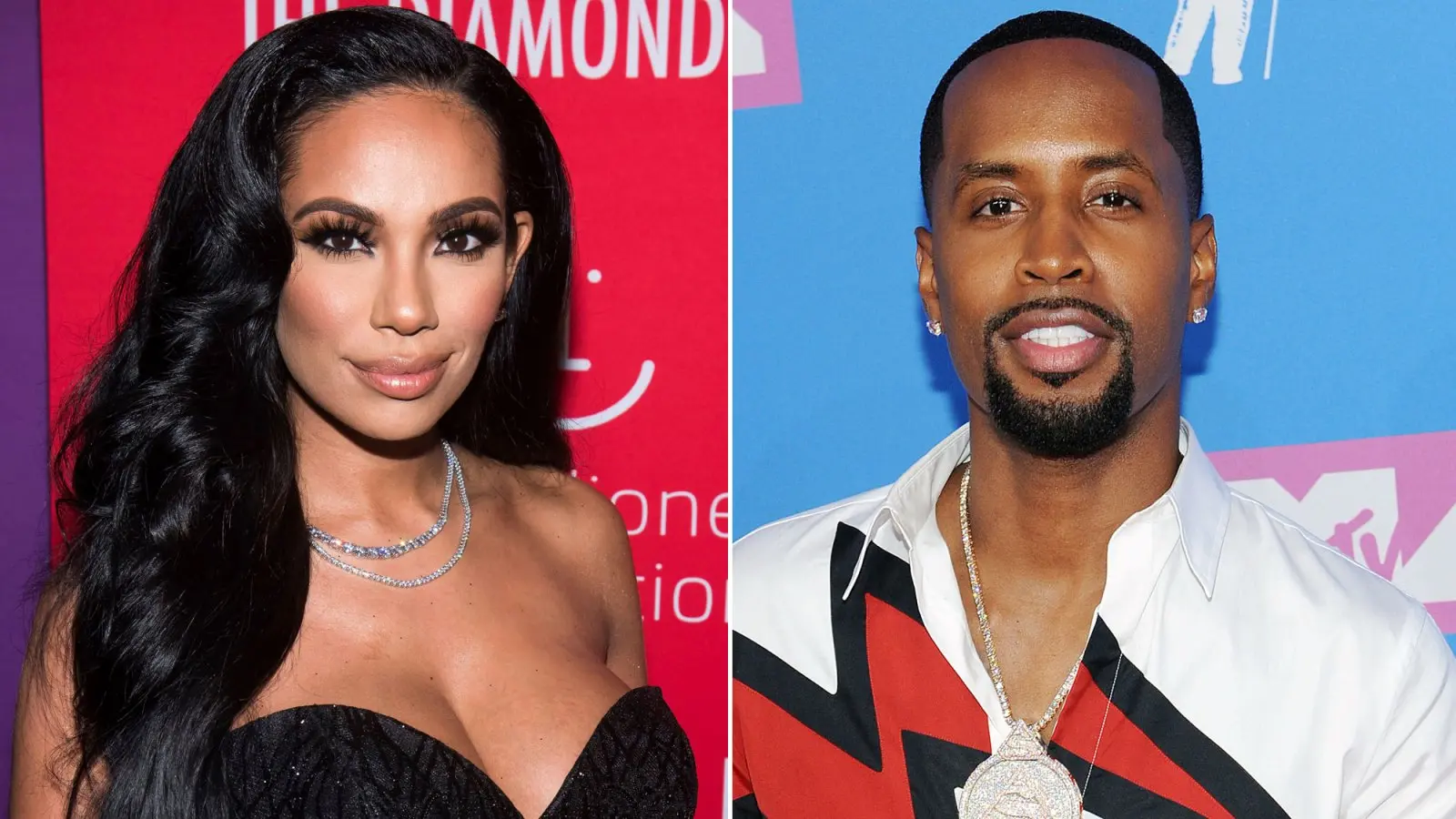 Although it's appreciated that there's been some action taken, numerous fans believe that the discussion lacks significance without Erica's presence. Intriguingly, she's been using her own platform to publicly blasts MTV producers for not terminating her right away following her Spice diss, especially if they found it so objectionable. She wrote, "Working on @loveandhiphop August 25th, 2023," Erica Mena wrote on her IG Story earlier this afternoon. "Three days after, August 29th, they aired that episode proudly. I was even being asked to shoot a scene that Monday (August 28th)."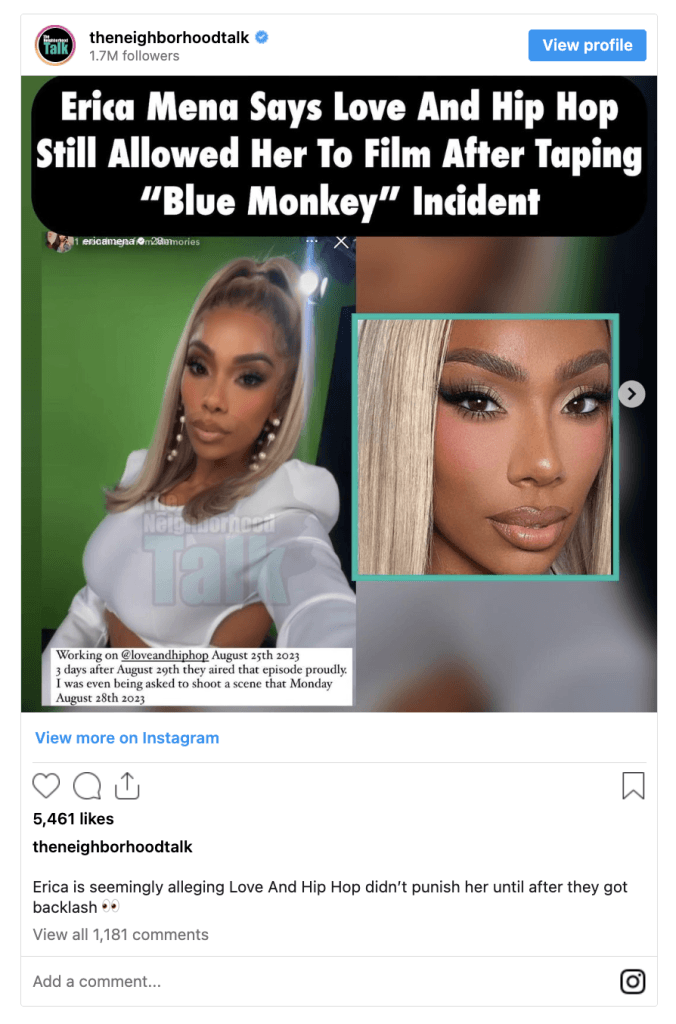 What are your thoughts on whether the actress should have been let go earlier in the Spice controversy, or if she should retain her place on Love & Hip Hop Atlanta? Share your opinions in the comments, and stay tuned to All About The Tea for further updates.
Stay Connected With All About The Tea: Twitter Ι Instagram Ι YouTube Ι Facebook Ι Send Us Tips
Avigail is an Entertainment blogger at All About The Tea, who specializes in The Real Housewives of Atlanta and The Real Housewives of Potomac. Avigail has a background in marketing. She's a Brooklynite living in the Bahamas, with a passion for travel, writing, reality TV watching, pop culture and spoken word.