'Sister Wives' Recap: Kody Wants to Kiss Janelle On the Lips But She Sends Him to the Doghouse!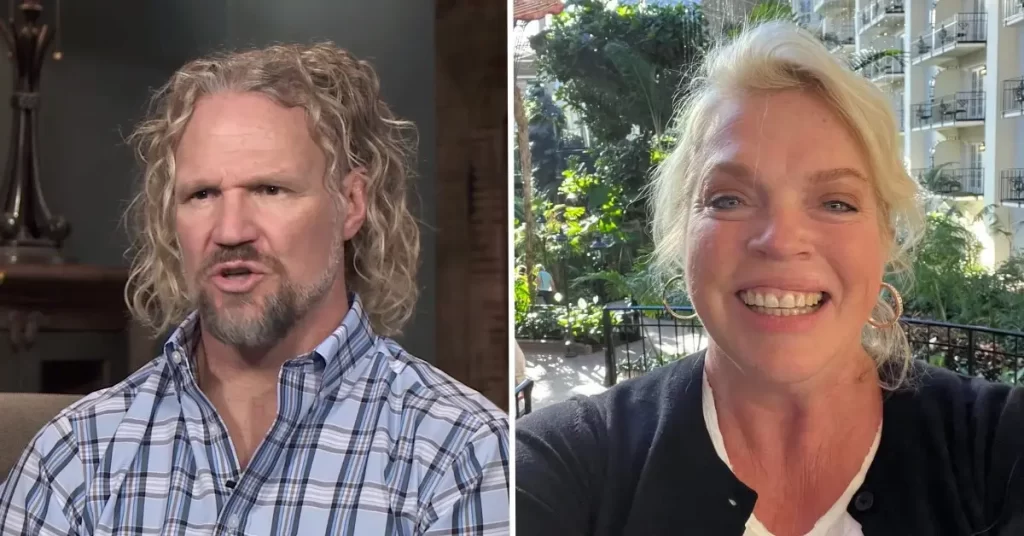 'Sister Wives' Recap: Kody Wants to Kiss Janelle On the Lips But She Sends Him to the Doghouse!
On the Sunday, September 24 episode of Sister Wives, Christine's spicing things up with a matchmaker, while Meri's gearing up for a business move – but is Robyn ready for that? Meanwhile, the tension's palpable as Janelle and Kody meet post-clash, with one burning question: Is Kody still all-in on the plural marriage game?
Christine's Ready To Date 
The episode kicks off at Christine Brown's house, she's hosting a paint party with her adult daughters — Aspyn Thompson and Mykleti Padron joined by their husbands — Tony and Mitch. They're painting Valentines day pictures. Christine's gearing up for a fresh start in the dating game, and she's tapping a matchmaker for an assist.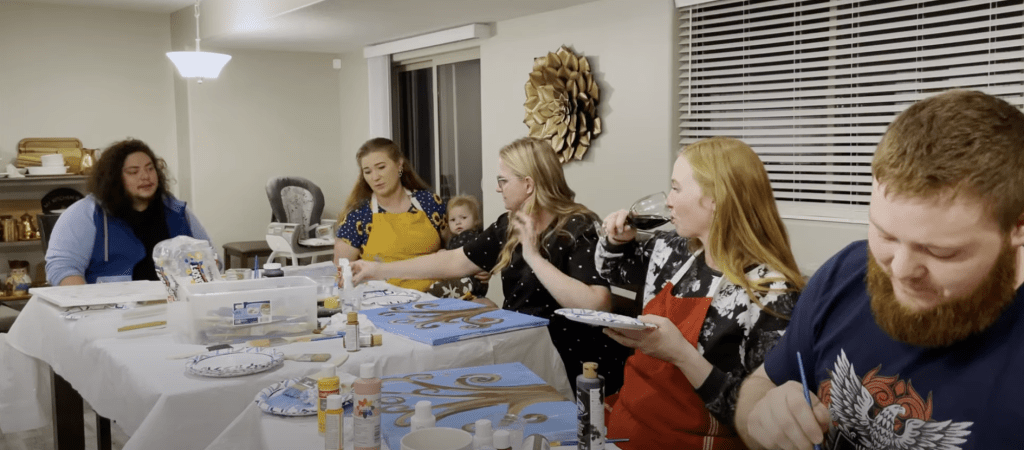 After splitting from Kody Brown, Christine confesses to some jitters about reentering the single scene, especially coming from that less-than-stellar polygamous chapter in her life. She admires and praises the marriages of her daughters. Christine reflects on Valentine's day not being a plural family friendly holiday. 
"I'm super nervous about dating, super nervous about dating. And I'm not ready," Christine tells cameras. "I didn't have a great intimate marriage at all and so the idea of putting myself out there again, just no. No, I'm not ready."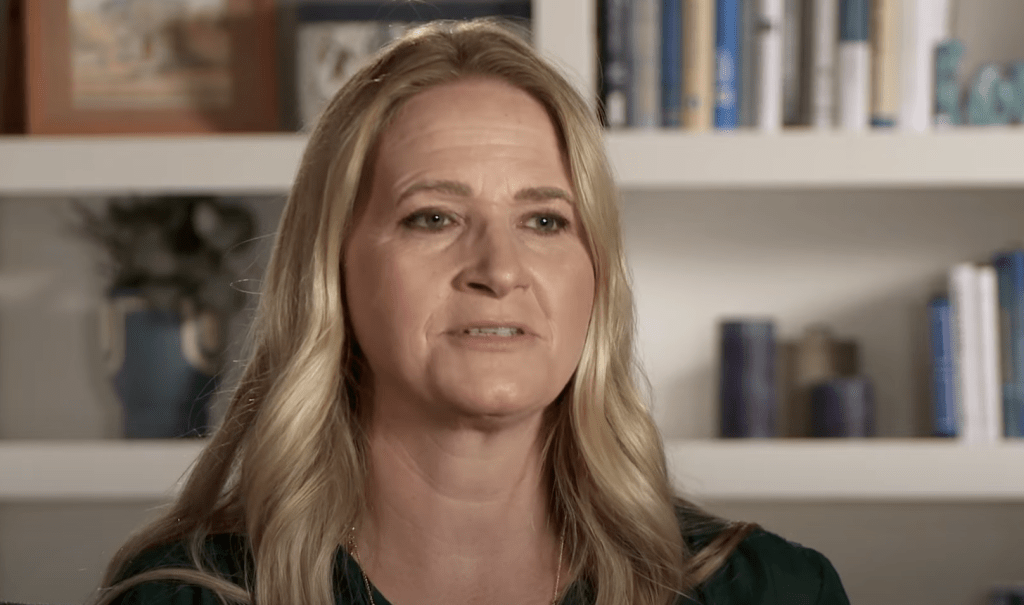 Christine throws some major shade at the Brown patriarch, hinting her dream guy is pretty much the anti-Kody.
"I'm just looking for something that Kody never was because I just want someone who's a partner, a good communicator, someone who's funny. I'd love a sense of humor," she says.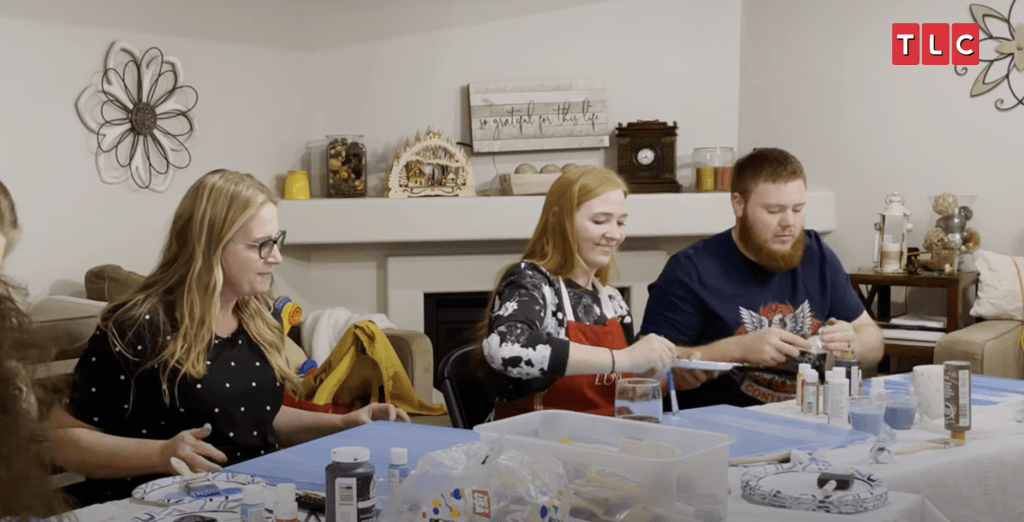 Christine drops the news of recruiting a dating guru.
"So I am definitely going for a monogamous (relationship) this time. I'm done with the polygamy thing," she adds.
Mykelti chimes in — "Good, especially cause I feel like with polygamy once you try it once, really what's the point after that?"
Tony asks — "Have you concluded that (polygamy) doesn't work?"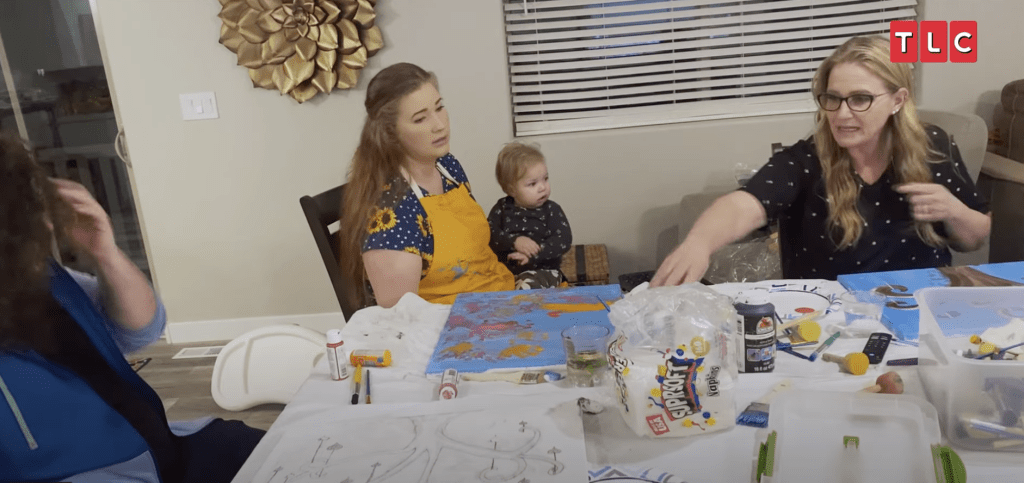 Christine replies — "Not for me. It did, I'm not gonna say it didn't because I'm not gonna regret where I am. You know? All of you guys are because of polygamy so I don't regret it at all."
Christine spills that she kept it real with the matchmaker, being totally upfront about her history.
"I told my matchmaker everything — from being public to being a polygamist to leaving (Kody), to my kids. They might as well know everything. They might as well and then they can kind of pick and choose what (they) think would be a good thing to start with," she explains.
Reflecting on her spiritual union, Christine plots her course for the future, eager to turn the page.
"It took me a long time to leave," she admits. "It took me years to leave. So leaving our church, I was going to do it classy. Leaving my marriage, I was going to do it classy. And I was gonna do it without bitterness. That doesn't mean that sometimes I'm frustrated and sometimes I'm angry and sometimes I'm disappointed and I don't like all of the control that happens. I'm still gonna be as classy as possible."
Christine's dream man checklist includes, "I want bald, tattoos and driving a motorcycle," the reality star reveals in the preview. "The tattoos would be fantastic just because that's pretty much Kody's opposite. Not on purpose, but maybe."
Meri Still Wants Kody
While in Utah overseeing her Bed & Breakfast, Meri catches up with her trusted friend and business operator, Jenn Sullivan. Meri shows Jenn a heartfelt custom pillow gifted by a guest, featuring a cherished photo of her late mother. It prompts a walk down memory lane, where Meri recalls her mother's kindness and passion for the B&B.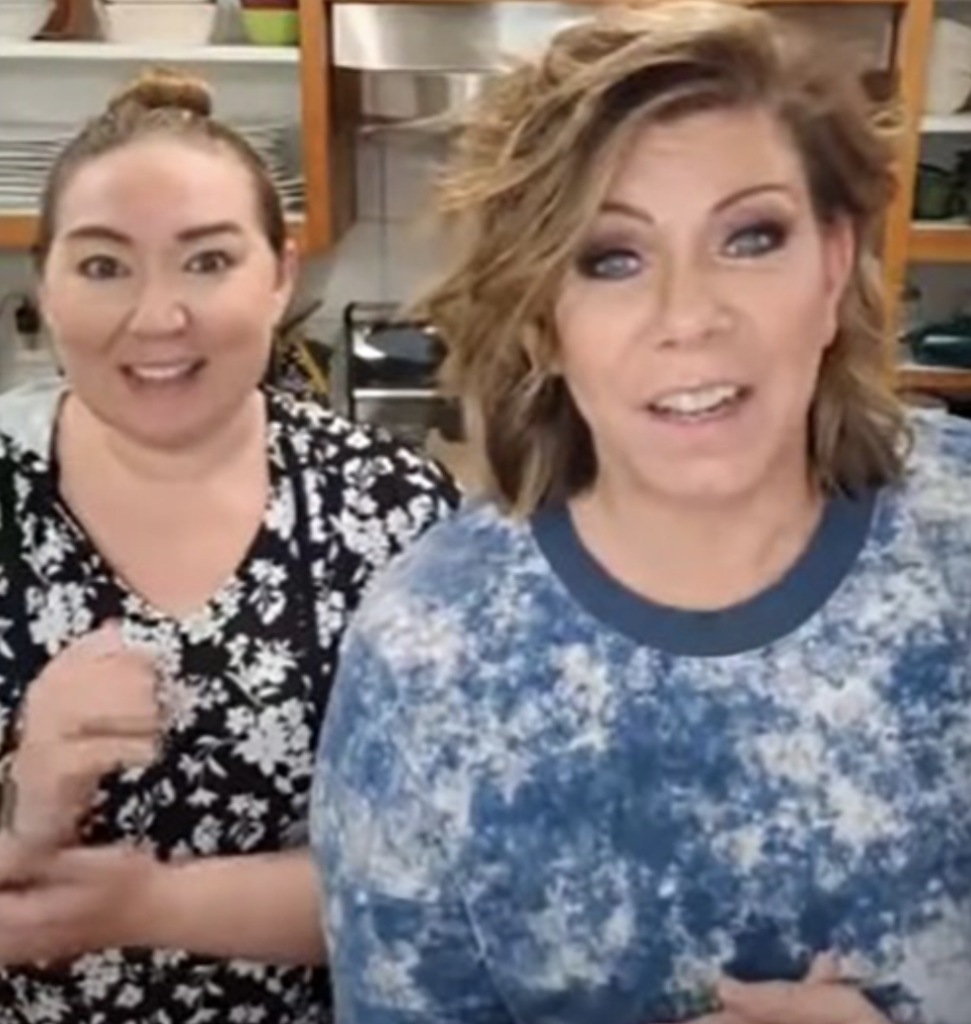 Nervously, Meri confides in Jenn about her yet-to-be-disclosed plans to relocate her clothing business to Utah — a decision potentially clashing with Robyn Brown's intentions for her to remain in Flagstaff.
"I need to let Robyn know because I feel like she's the only one who's really going to care and is honestly going to kind of have a problem with it," Meri tells her pal, who had been running Meri's B&B in the months since the death of her mother.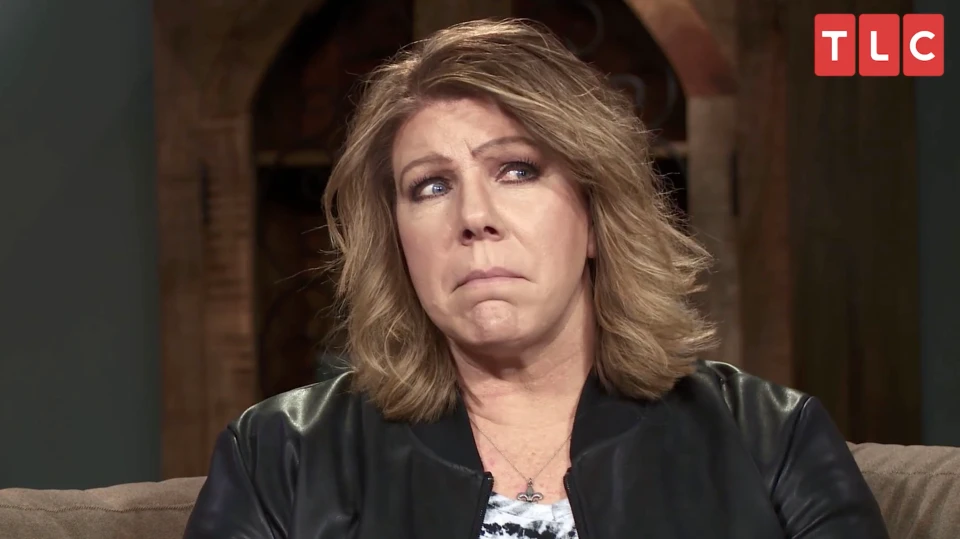 Meri admits that making her decision has been a source of "anxiety," for her. However, Jenn is confident that Robyn will be understanding.
The bond between Jenn and Meri is undeniably strong, rooted in a decade-long friendship. Jenn stood by Meri during her infamous catfish ordeal, remaining tight-lipped and never spilling any of its tumultuous details.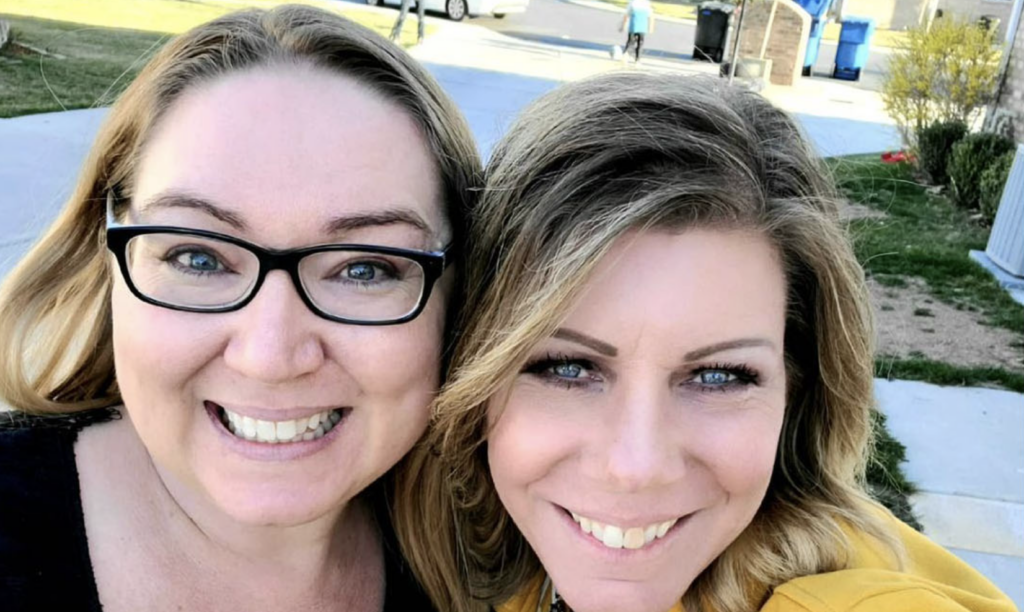 Meri wishes for a rekindled romance with Kody. However, she fears that announcing her move to Utah might be misconstrued by Kody as her giving up on reigniting their passion. Contrary to that belief, she genuinely hopes for their once vibrant relationship to be rekindled romantically.
"I'd like my relationship with Kody to get to a place where we have a good marriage relationship, but that's not where it is right now," Meri admits. "And I feel like when I tell him I'm going to be moving my business up to the B&B, he's going to interpret that as that I am done with this relationship and that's not where I am."
Janelle Puts Kody In Time Out
In their first face-to-face since a pre-Christmas clash, Janelle and Kody rendezvous at a local eatery. Kody, wrestling with remorse, openly conveys his shame about the flare-up. He candidly notes how his disposition made it tough for Janelle to converse without apprehension. To add, he admits his pain from parting ways with Christine has morphed into unwarranted fury. The initial intent? Janelle merely wanted to discuss separate Christmas celebrations, but it spiraled into a heated, volatile exchange.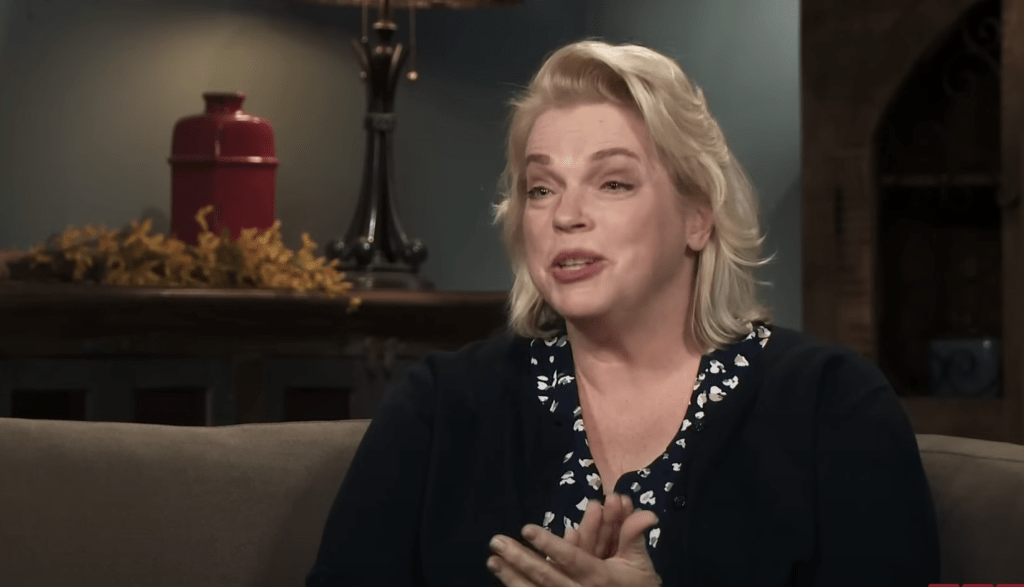 Kody reveals to Janelle that his breakup with Christine has been hitting him hard, leaving him on a short fuse. However, Janelle, maintaining her ground, urges Kody to compartmentalize his Christine-related turmoil and not let it seep into their relationship.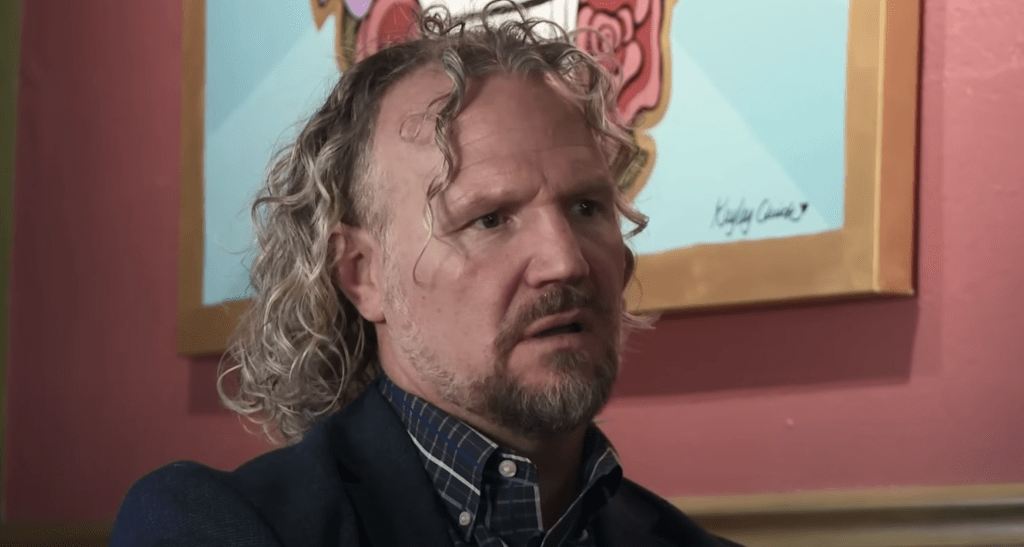 Kody is taken aback when Janelle, silent for weeks after their blow up, confessed she wanted to, "stay separated."
"I'm really, really willing to do some counseling if we can find somebody," she said. "I just know that I need to be separate right now, you know? I mean, I still have a lot of affection for you. Yeah, maybe some counseling is a good idea."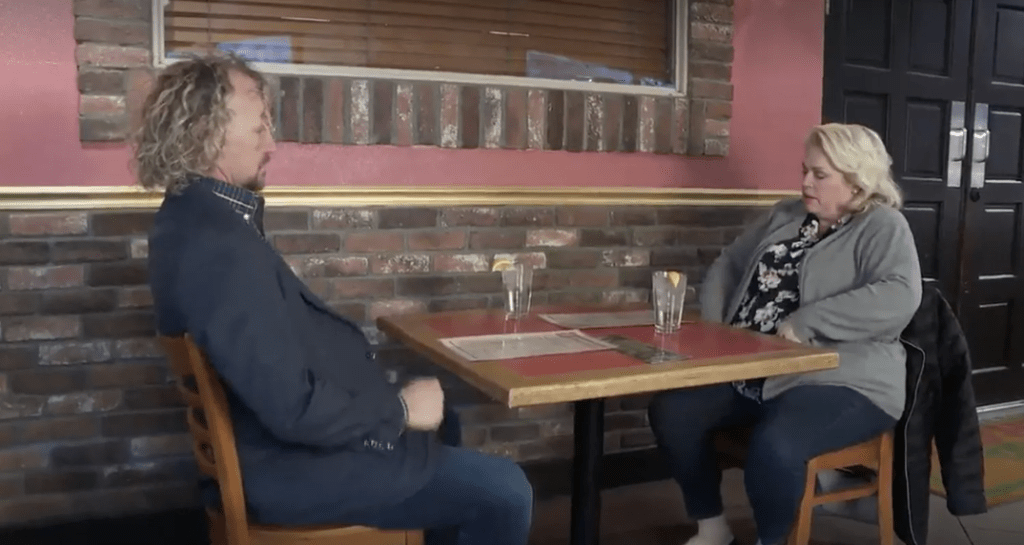 Kody and Janelle rehash the argument over Kody's refusal to acknowledge his growing distance from their grown children. Janelle's frustration bubbled, questioning the possibility of a reconciliation. She admits her feelings have swung between rekindling their bond and never wishing to cross paths again.
"Janelle's not in love with me," Kody tells the cameras. "I think she thinks I'm hot. I've got nice pecs and a great six-pack abs, but that's all she's interested in."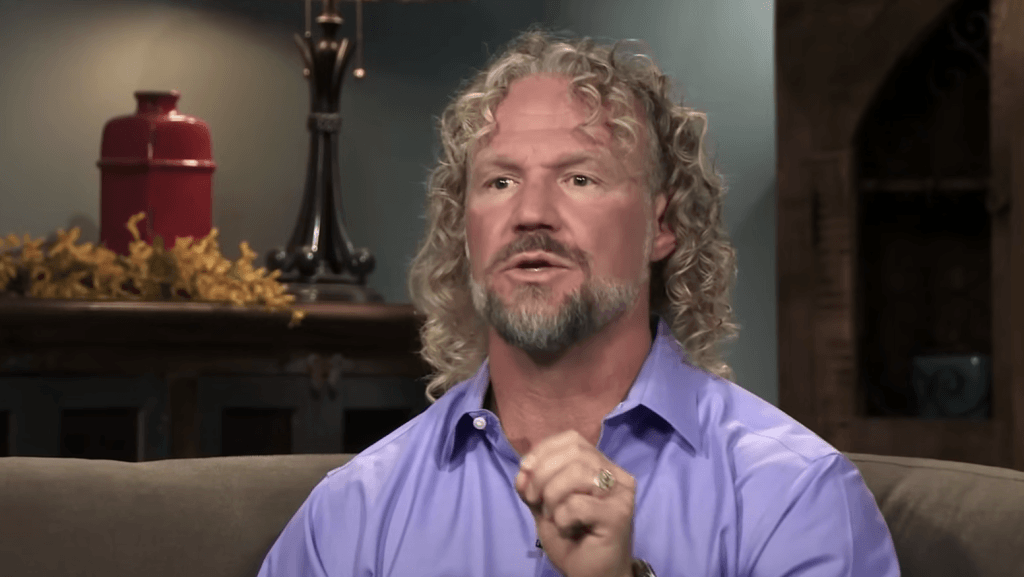 In a talking head confessional, Janelle notes that Kody isn't grasping the full picture as there is, "way more to a marriage than just physical attraction." She also suggested they're currently in "big danger."
"I don't know, Kody. I just — I do not know how we come back from this," Janelle says to Kody. "I mean, do you really want to still have a plural family? Sometimes I can't tell."
In a talking head confessional, Janelle shares, "I'm not really inclined to stay in this relationship with Kody. I don't feel like I'm getting what I deserve from him."
"Listen, I'm pretty independent. I don't need a lot from him," she continued. "But when it comes down to where he does, all of a sudden doesn't want to be a father to my kids because they disagree with him. That sort of changes the cost-benefit equation for me in this marriage."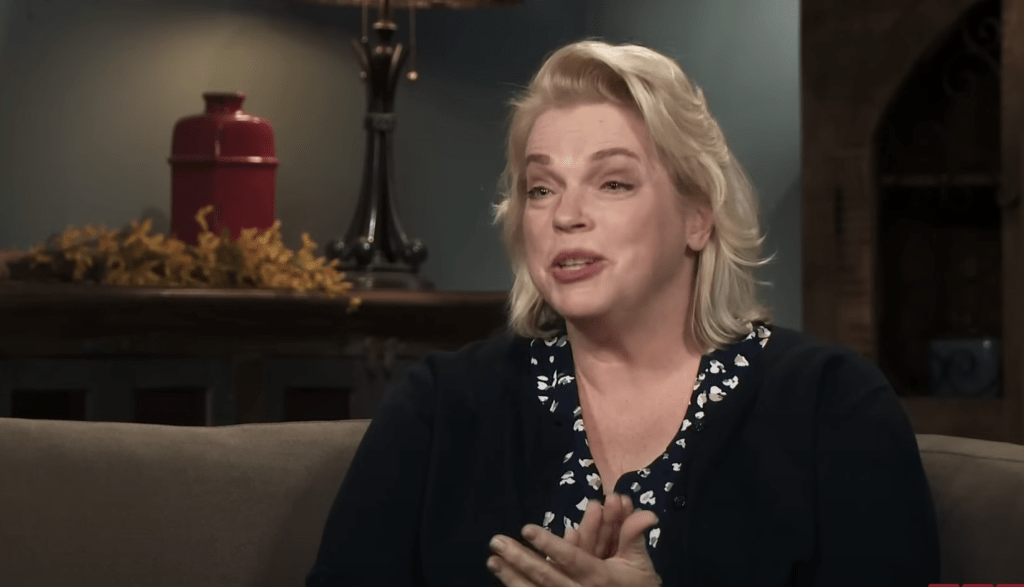 Kody hints to the cameras that Janelle's, "only concerned about how I am at your place, then you are a monogamist." He adds, "Stop trying to act like I did something wrong for 20 years."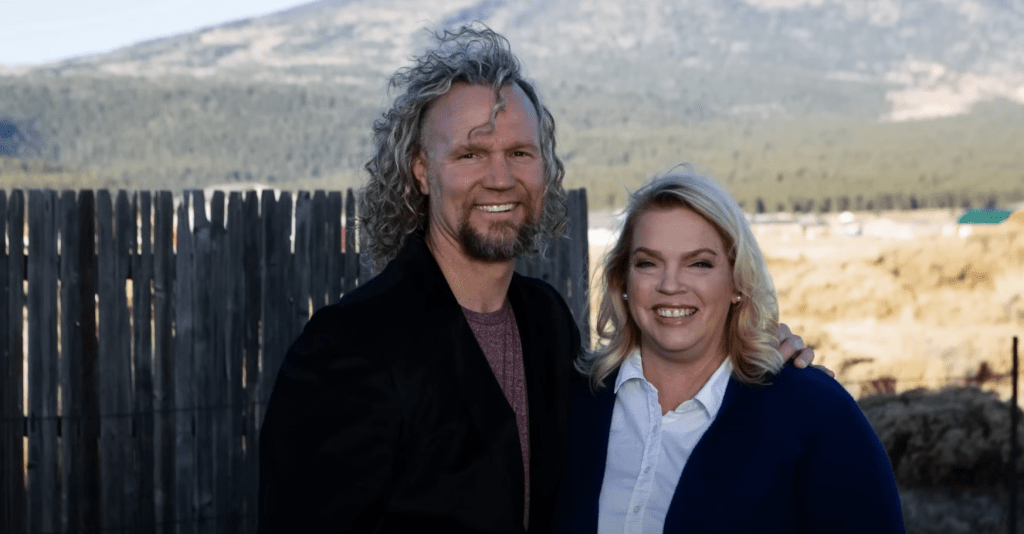 Kody expresses the need to "figure out plural monogamy," pointing out they aren't truly embodying a plural marriage. Especially considering Janelle and Robyn — his only two active relationships currently, as his bond with Meri has evolved into more of a distant friendship. Janelle acknowledged the challenges, admitting her doubts about salvaging their union, but concurred that a transformative approach to their relationship is crucial.
"I'm not leaving. I'm not throwing in the towel," Janelle adds. "I just need to be separate while we figure this out."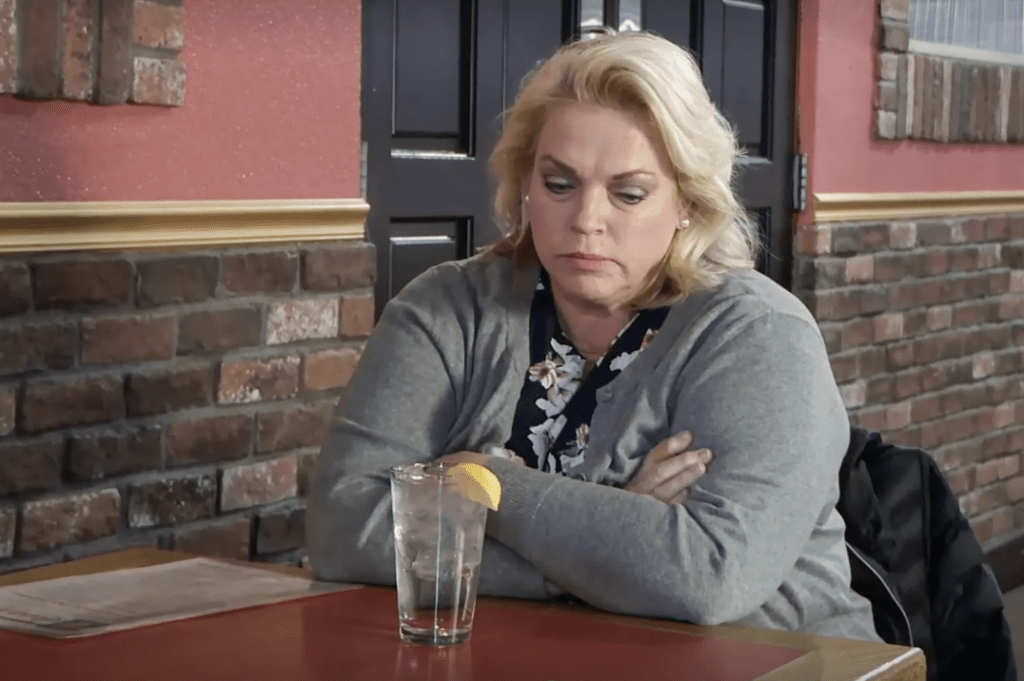 Pondering the "worth," of their estrangement, Kody subsequently mused in a confessional about Janelle's desires for the future. "I don't get it. The punishment seems way beyond the crime. Maybe that's just a wake-up call for me. Maybe she's not interested in this at all. Maybe she's got what she needed and she's moving on," he said.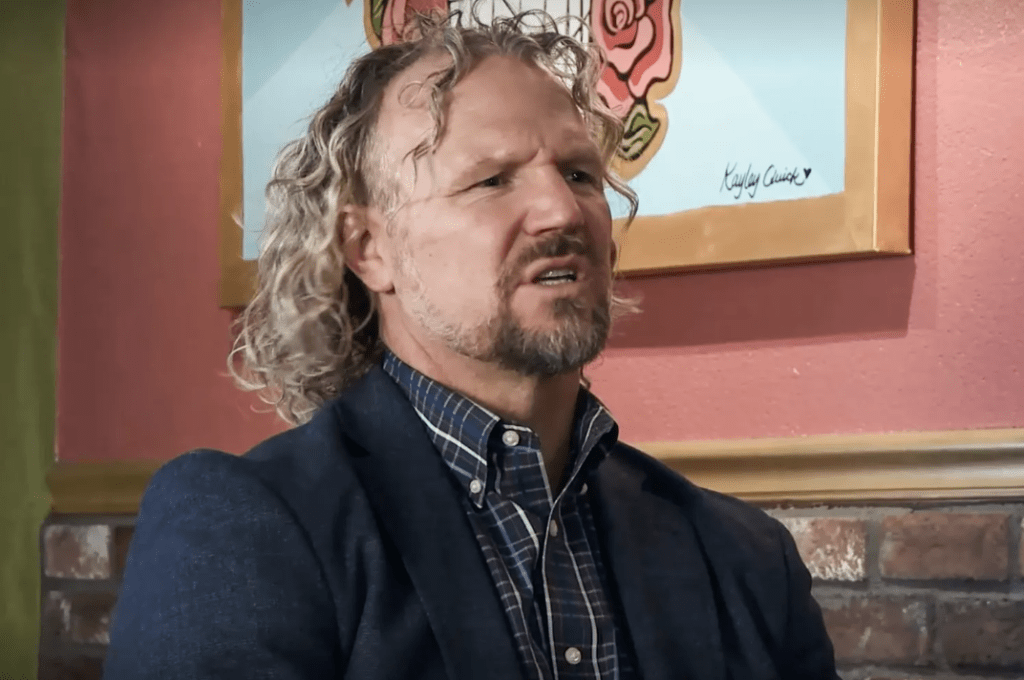 In a confessional, Janelle acknowledged her financial vulnerability should she part ways with Kody. Meanwhile, Kody introspectively asked the cameras if he holds any "worth" beyond mere financial provision. He went on to grapple with the notion of being merely a monetary "asset" to his second wife.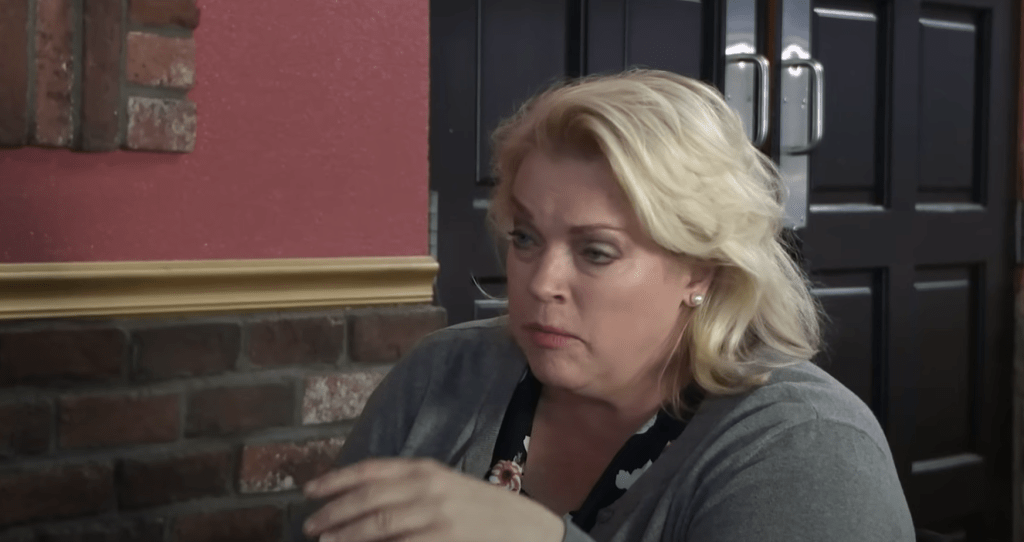 Subsequently, Janelle admits the depth of her longing for her "honey," Kody. Yet, she remained wary of their pattern of reverting to old dynamics without true resolution, implying a need for a fresh approach in their relationship's next chapter.
"Here's the thing. You and I can be simple. It's everything else that is complicated," Kody told Janelle after saying he missed her and wanted to "kiss" her on the lips.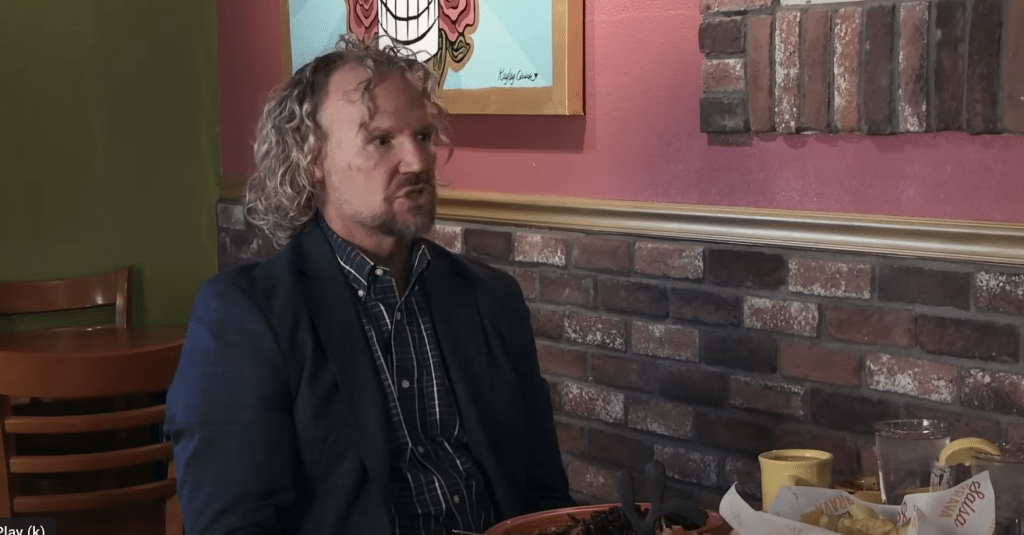 Initially, the patriarch held the conviction that they would find reconciliation on the spot. But in the meantime, he fervently pledged to never let himself be provoked or display anger towards Janelle as he had during their altercation. Yet, this commitment still left Janelle with considerable doubts about their shared path ahead.
"Here's the thing. If he wanted it, I might. Maybe. Maybe I would try to work on it," Janelle said of trying to fix their marriage through counseling. "But if he doesn't want it, I'm not going to sit here and put all the effort into trying to create this because I think there's something better for me."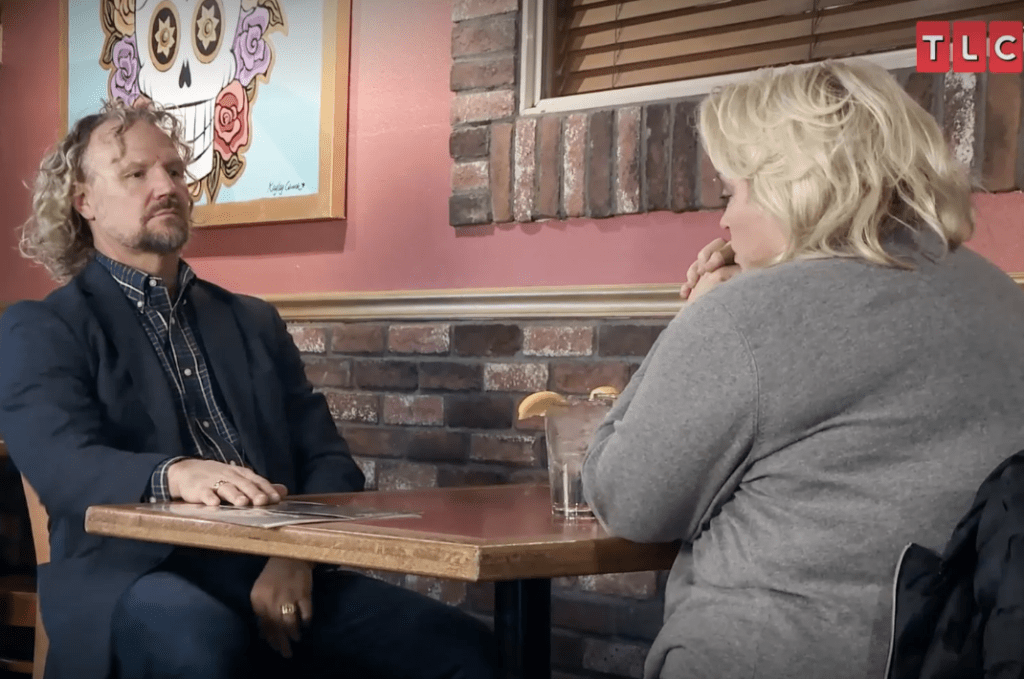 Sister Wives airs on Sundays, at 10 pm EDT, on TLC.
Stay Connected With All About The Tea: Twitter Ι Instagram Ι YouTube Ι Facebook Ι Send Us Tips
Nancy Zhāng is an Entertainment Blogger for All About The Tea. Nancy covers hot topics, recaps and celeb news. She loves to multi-task as a writer and a private chef. She received a B.S. in Mass Communications from LSU. Nancy's married and the proud mom of 2 German Shepherds.