'Sister Wives' Recap: Christine Brown Doesn't 'Trust' Robyn and Rejects Friendship With Her!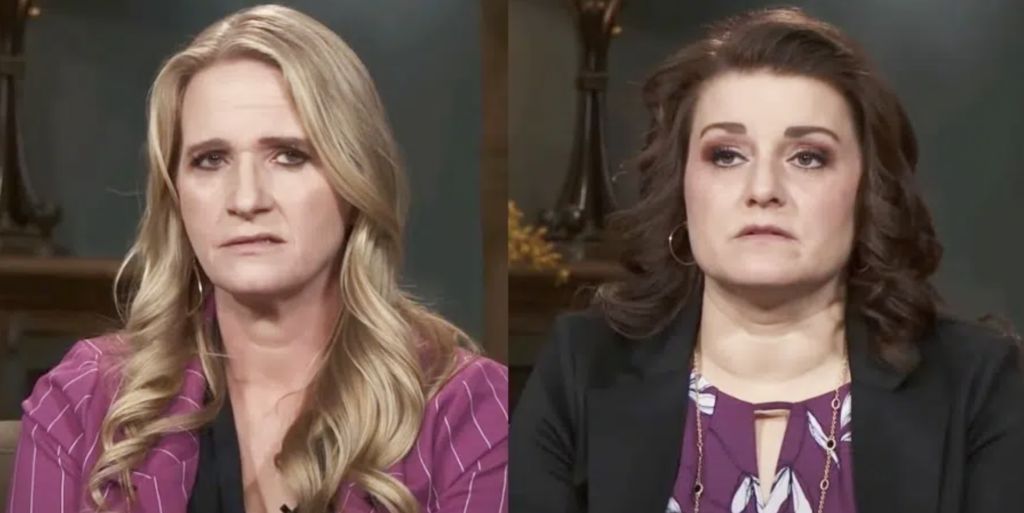 'Sister Wives' Recap: Christine Brown Doesn't 'Trust' Robyn and Rejects Friendship With Her!
On the Sunday, September 17 episode of Sister Wives, the Browns discuss their complex Christmas experiences. Meanwhile, Robyn and Meri will attempt to understand the root of everyone's deteriorating relationships with Kody. In a similar vein, Janelle admits to Christine that she is having doubts about the future of her marriage with Kody.
Kody Neglects Savanah
The episode kicks off with Christine visiting Janelle Brown in Flagstaff — bringing along a bean bag as a gift. Janelle discusses their previously turbulent sister wives relationship, attributing it largely to jealousy, but emphasizes that they have moved past it, especially following Christine's divorce from Kody and her move to Utah.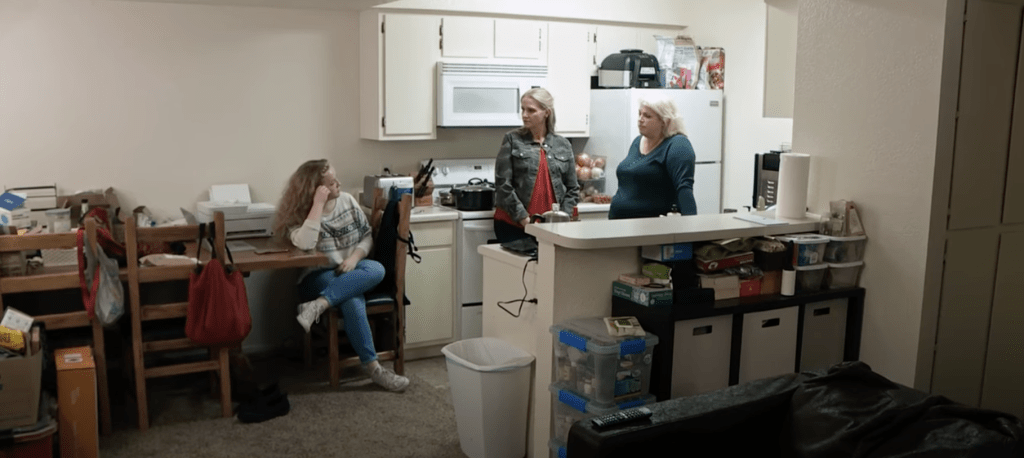 During the visit, Christine brings forth a proposition: her Utah neighbor is planning to move, presenting Janelle with an opportune moment to secure the soon-to-be available townhouse. Despite the enticing offer, Janelle exhibits reluctance, grounded in her deep-seated connection to Flagstaff and unresolved issues with Kody. She's still bounded to Kody by her faith and says technically they're still married.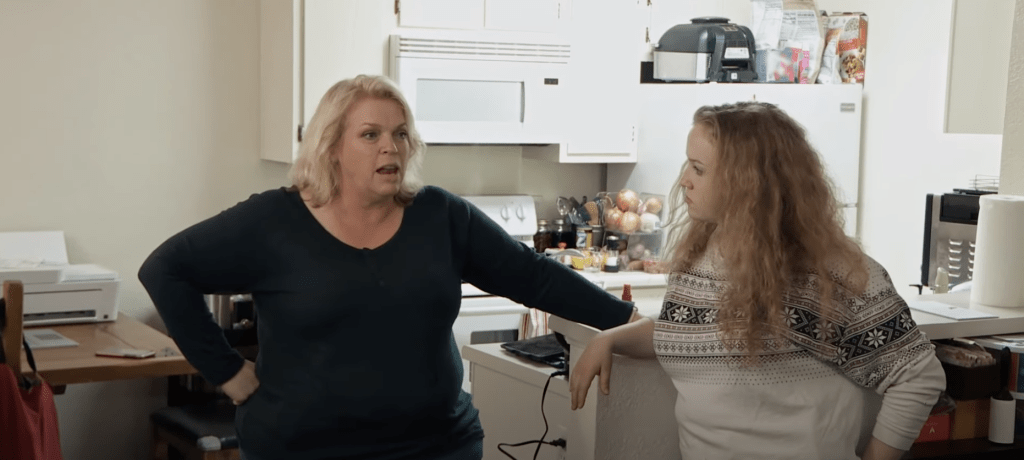 Further elaborating on her strained relationship with Kody, Janelle shares with Christine a recent point of heartbreak — the lack of communication between Kody and their daughter, Savanah. Kody did not buy a Christmas gift or even wished Savanah happy birthday, since their major disagreement before the holiday season.
"I'm angry at him mostly. And I was really sad, 'cause, you know, that's my dad. But now I'm just angry at him. No gifts, no nothing," Savanah says.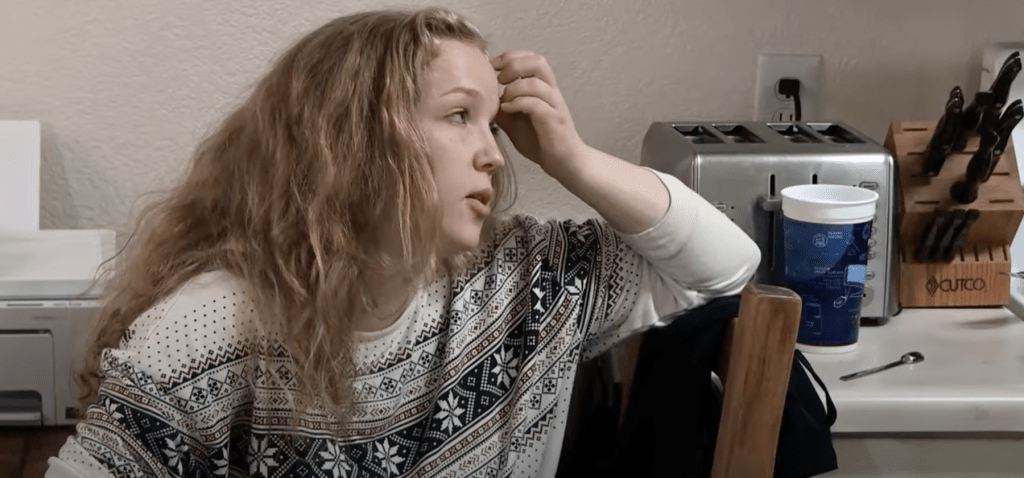 "I don't care if he's mad. When you're a dad, you're a dad and you step up," Christine adds.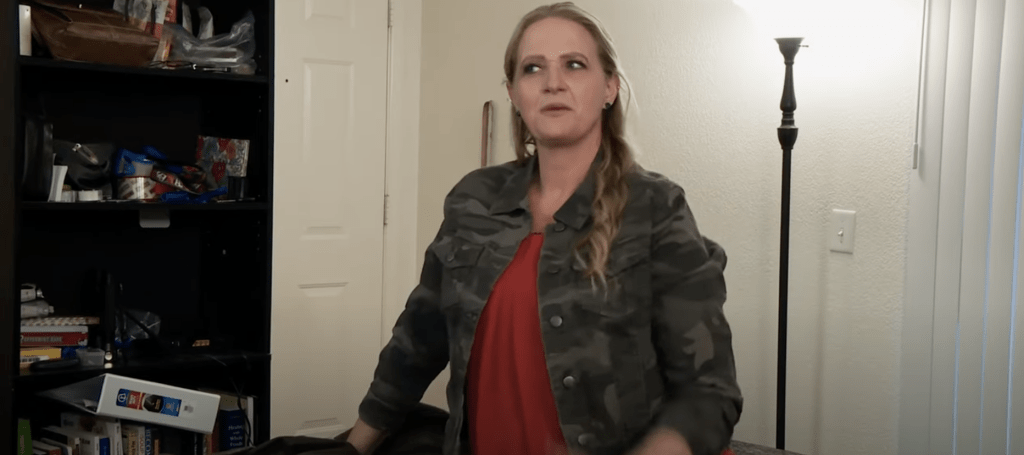 Janelle finds herself in a state of uncertainty regarding her marital status with Kody, recognizing a pressing need for change due to the persistent imbalance in their relationship, characterized by Kody's apparent preference for Robyn. Although navigating a tumultuous period in her marriage, Janelle retains a willingness to potentially engage in a plural marriage down the line.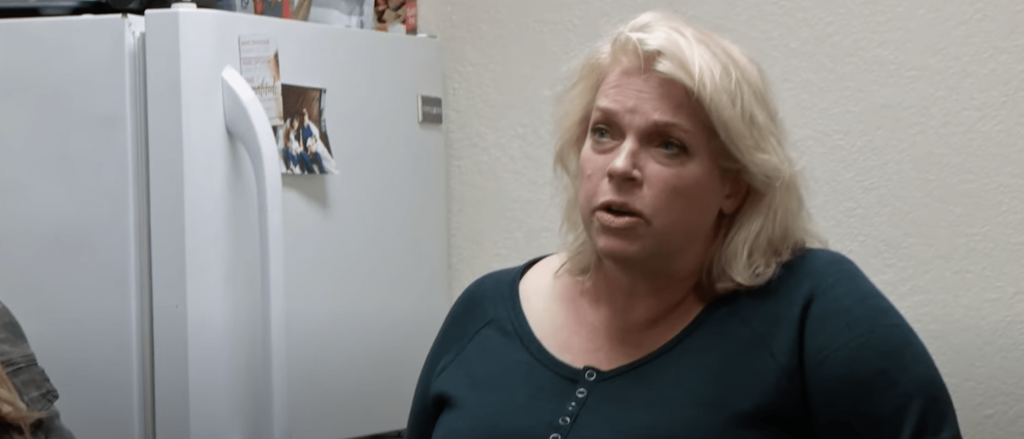 Christine Does Not Trust Robyn
Robyn drops by Meri's backyard amid the winter chill to catch up and reflect on the recent Christmas holiday. During their conversation, Meri learns that Isabel and Mykelti visited Robyn and Kody during the holiday — a revelation that stings as it amplifies her existing feelings of exclusion from the family.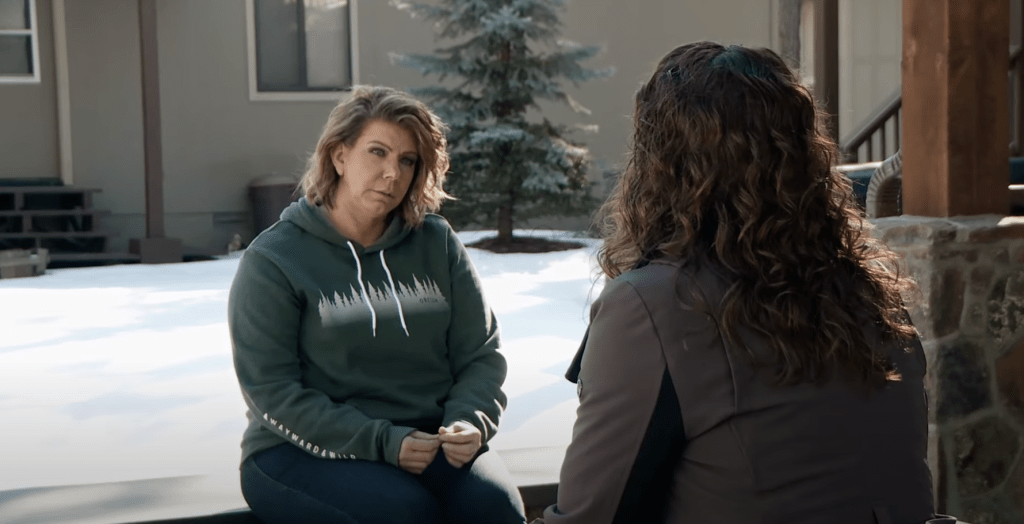 The cameras cut to Christine in a talking head confessional, "I'm not going to trust someone that says they want family and yet they are fine with Kody only being at their house. That's not a family. That's monogamy," Christine says of Robyn.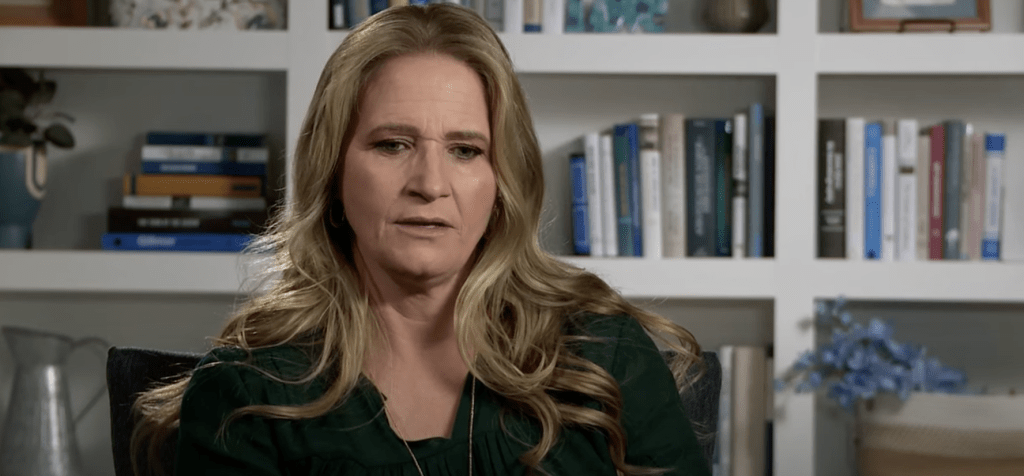 But Robyn emphasizes that she consistently tried to maintain a connection with Christine, stating, "I was constantly holding out an olive branch to Christine, constantly wanting the relationship, constantly trying to ask her, 'What can I do?' All she ever told me was 'I'm just jealous of you.'"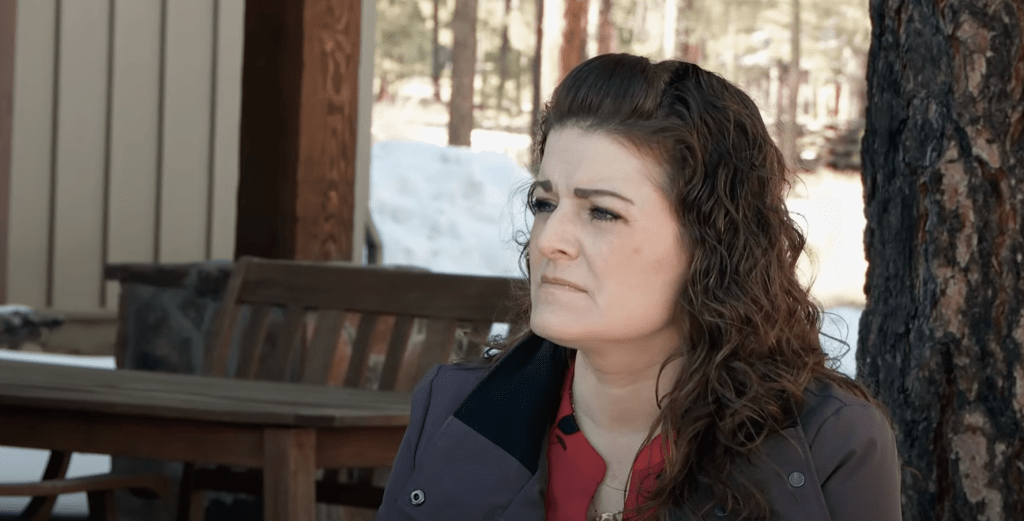 Christine conveys that irrespective of Robyn reaching out, she would have still declined to foster any kind of relationship with her, "I would have rejected her friendship anyway to be completely honest with you… because I couldn't trust her," Christine says.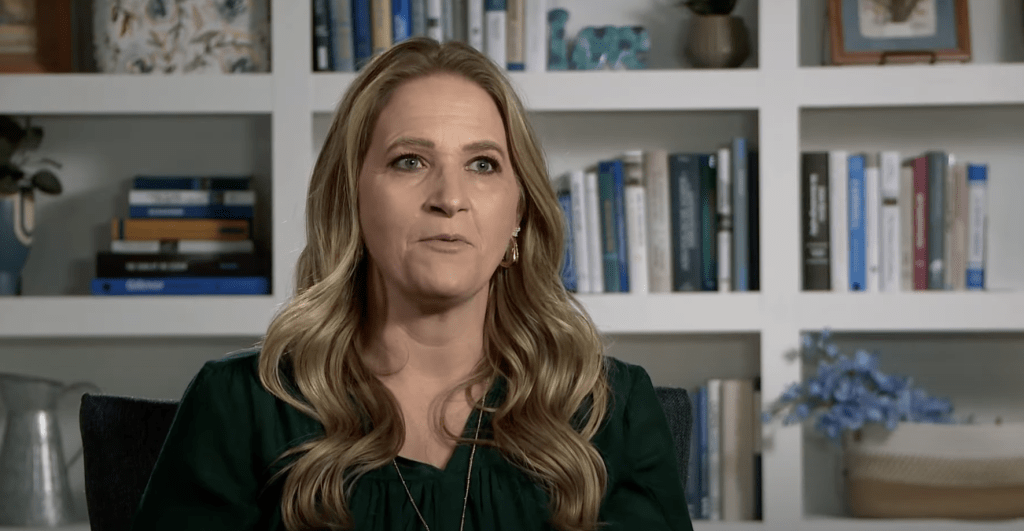 Robyn asserts that she and her children faced the same struggles as the other wives, craving more time with Kody.
"My kids struggled like crazy feeling like Kody wasn't around," Robyn tells Meri. "They talked about it all the time. They talked about how he was so busy with all the older kids."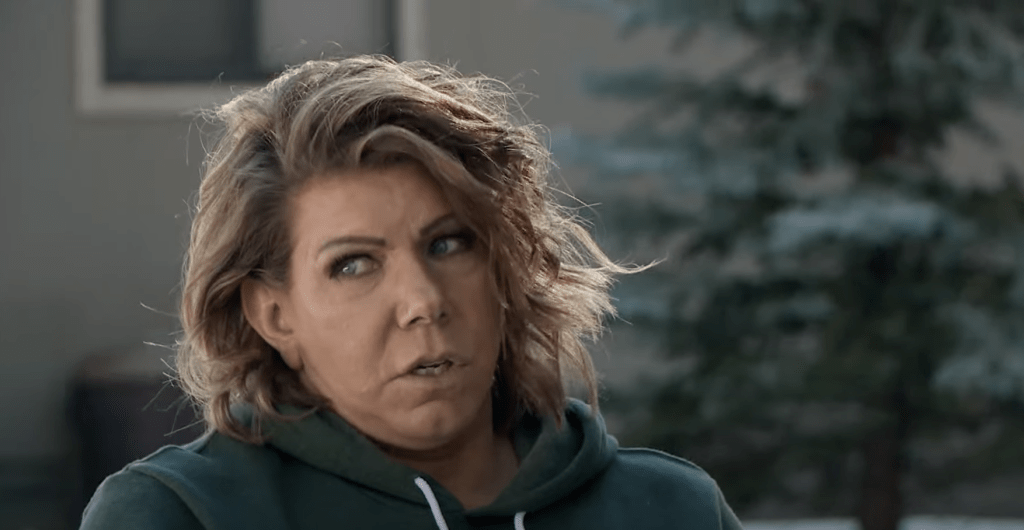 A tearful Robyn expresses increasing distress over Christine and Janelle's decisions to spend the holidays apart from her and Kody, opting instead for a vacation rental home with their children.
"I don't care what anybody else is doing. That's just a cheap version of what our family was," Robyn says through angry tears. "I don't care who's getting together. I don't care how many presents you give and I don't care how many special foods you make or how many fancy houses you rent or anything like that. It's a cheap version. It's a broken version. And these kids, they know it."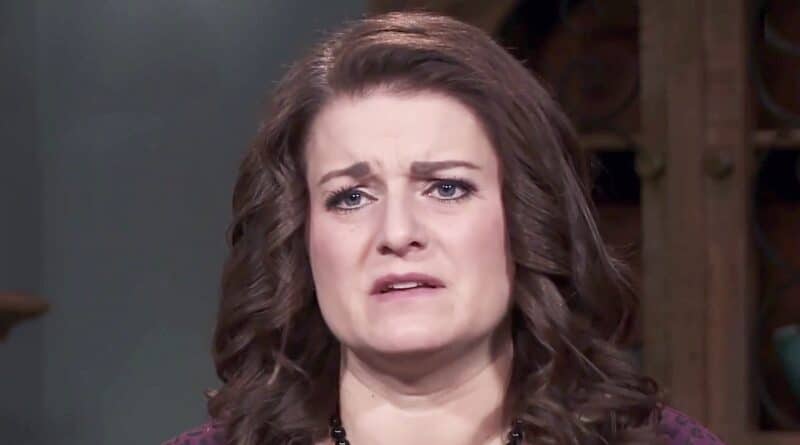 Christine confesses that, while she had harbored hopes that the family would be able to reunite for holidays and other gatherings, she no longer believes that to be feasible.
"Even with me leaving, I felt we could be mature enough and adult enough to get together, but as of right now I don't see that being possible… there's so many things that are broken now. We're just not a family anymore," Christine says, with Kody agreeing, adding, "Too many lines have been crossed."
Robyn claims she's become deeply affected by the demise, "I need a reason why my family got blown to smithereens," she tells the camera.
Robyn and Meri Track Kody's Time
As they continue their heart-to-heart, Meri mentions that she has something personal to confess – she use to track how much time Kody spent with her during their marriage. 
"I remember there was a time where it wasn't so good [between us]," Meri tells Robyn. "And he kept telling me, 'You're getting all this extra time. I'm with you all the time and I'm with you more than I am Janelle or Christine, blah, blah, blah.' And I'm like, 'I don't see it.' So, I literally started keeping track, not of where he was, but when he was with me, and I was less than a third."
Robyn remarks that it's "really funny," to learn that Meri had a similar habit, noting that she did the same thing too. "There was, like, a month or two in Vegas where Christine was saying he was never spending time at her house," Robyn recalls. "And I remember kind of going, 'This is really weird. I feel like he's just really not been here.' And so I started tracking it, and yeah, I found the same thing, that he wasn't with me as much."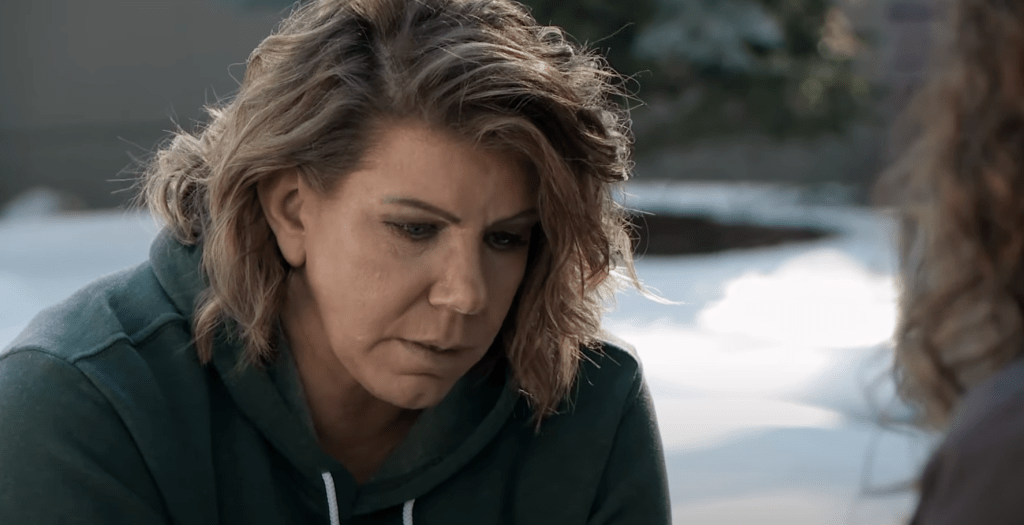 In a confessional, Kody acknowledges that there was a time when he devoted around a month exclusively to Christine. "I had three other wives complaining," he recalls. "But [Christine] quit complaining, and I said, 'I'm just testing something, but I want to see if this person's going to be happy.' And it worked, but it was, like, literally the other wives got one day, two days out of a month. It was ridiculous."
Christine verifies that there indeed was a period where she enjoyed more attention from her then-spouse, but acknowledges that the happy phase was short-lived.
"I remember thinking, 'Oh, my gosh, he's going to finally balance out his schedule. This is going to be super awesome,'" Christine tells the camera. "And then it went right back to where we really didn't see him that often and it was only in the evenings. He just preferred to be over at Robyn's house the rest of the time. For one month, I got him as much as Robyn got him the rest of the time — the rest of the 59 months. Because he was not at Janelle's house either, and we all know he wasn't at Meri's house."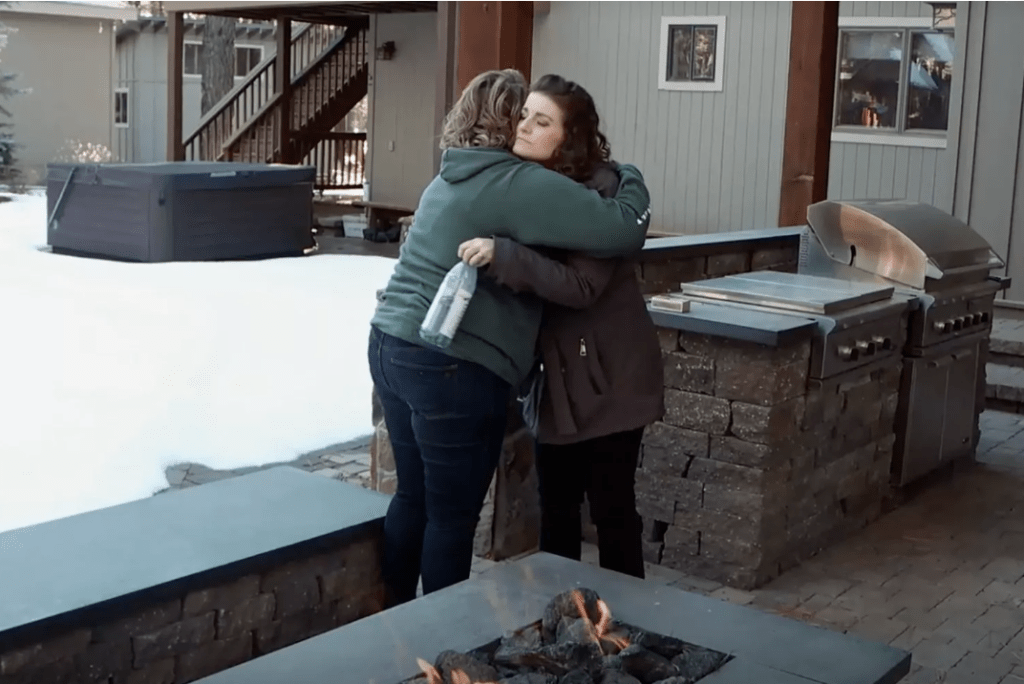 When Christine entered into a spiritual marriage with Kody in 1994, he was already in a legal marriage with Meri and also spiritually married to Janelle, who is now 54. Robyn became a part of the family in 2010. In a significant shift in 2014, Kody legally ended his marriage with Meri to marry Robyn officially, facilitating the adoption of her children from a prior relationship.
Meri Says Goodbye
Meri is tired of being alone in Flagstaff and is taking substantial steps in rearranging her life by relocating her clothing business to southern Utah, where she also manages a B&B. The transition, which involves consolidating her business operations currently spread between Arizona and Utah, brings a mix of anticipation and anxiety. While eager to streamline her ventures, Meri feels apprehensive about discussing this shift with Robyn, who has been begging her to stay by her side in Arizona.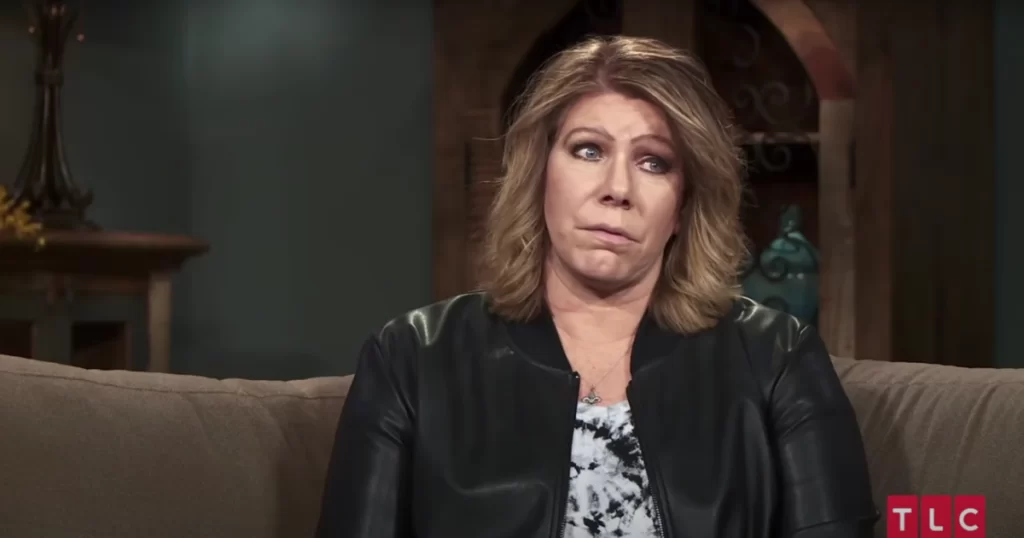 Meri is playing her cards close to her chest, sharing her grand relocation plans with no one but her trusty best friend. While she expects Robyn to whip out the waterworks or at least offer a sympathetic ear when she does spill the beans, she figures Kody will barely muster a shrug.
Meanwhile, in a candid confessional, Janelle doesn't mince words about Kody's poor treatment of Meri, pointing out his neglect and the lack of support he extends towards her.
No Invite For Kody, Robyn and Meri
Life is blooming as vibrantly as a rose garden for Christine in Utah, as she immerses herself in the joyous company of her older daughters and adorable grandchildren.
"I love living so close to my girls, we do this all the time, we hang out all the time as much as possible." Christine tells the camera.
Christine's daughters, Aspyn and Mykelti, along with her granddaughter, Avalon, are having a casual conversation around the dining room table. They swiftly focus on the plans for Christine's upcoming 50th birthday. Mykelti is brimming with excitement as she suggests a 50's themed party to commemorate the special milestone, a proposition that is met with Christine's eager agreement.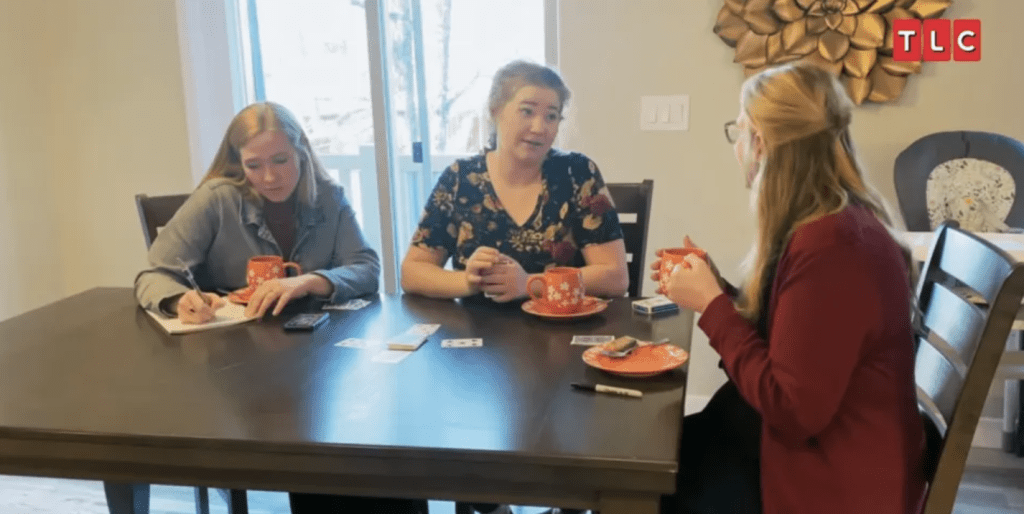 As the discussion turns to the guest list, it's evident that Janelle will hold a special place at the party, symbolizing the tight-knit bond she and Christine have forged, particularly following Christine's dramatic departure from the Brown clan and her move away from Flagstaff.
In a bid to keep the festivities joyous and harmonious, Christine has opted to leave Kody, Robyn, and Meri off the guest list. The same goes for their children, with whom Christine doesn't have a close relationship.
"So many of our family gatherings were tense," Christine recalls, "I didn't feel like I was really a wife, I just felt like a second-class citizen a lot of the time.
"So I really am only going to invite people that I really want to hang out with and that it's going to be easy and relaxing and no drama." She adds.
Sister Wives airs on Sundays, at 10 pm EDT, on TLC.
Stay Connected With All About The Tea: Twitter Ι Instagram Ι YouTube Ι Facebook Ι Send Us Tips
Nancy Zhāng is an Entertainment Blogger for All About The Tea. Nancy covers hot topics, recaps and celeb news. She loves to multi-task as a writer and a private chef. She received a B.S. in Mass Communications from LSU. Nancy's married and the proud mom of 2 German Shepherds.