Kody Brown Splurges On Robyn's Offsprings For Christmas, While Ignoring His Other Kids!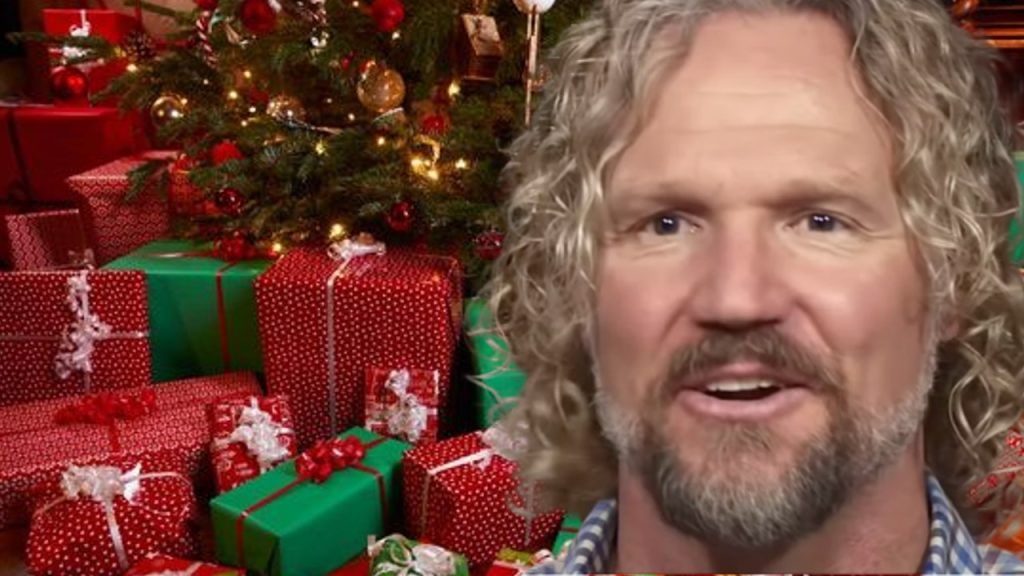 Kody Brown Splurges On Robyn's Offsprings For Christmas, While Ignoring His Other Kids!
On the upcoming episode of Sister Wives, it's a ho-ho-ho and a no-no-no as Robyn Brown bags herself the best Christmas gift — a Yuletide celebrated separately from Meri, Christine, and Janelle amid the family fallout.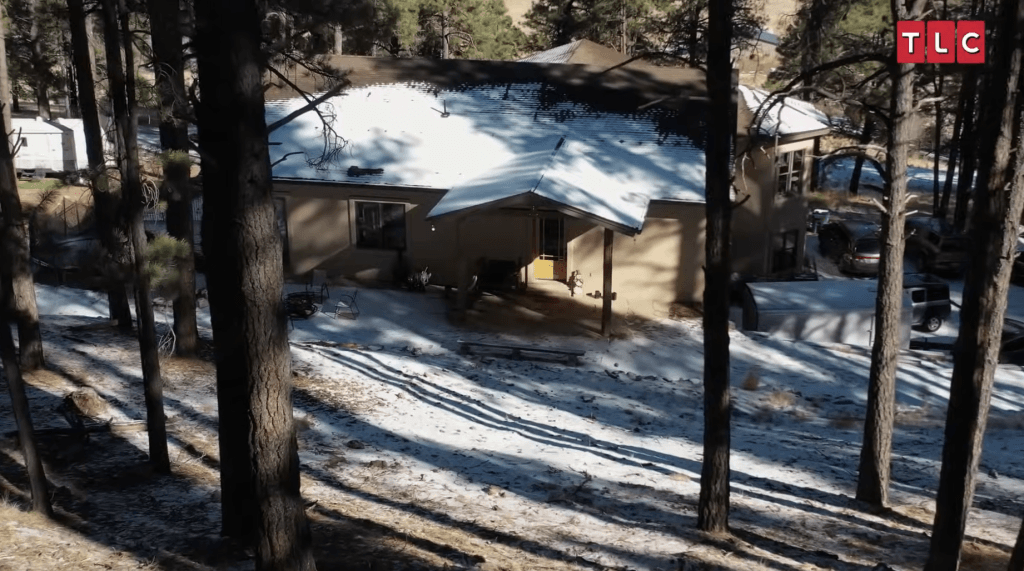 The Brown family's holiday spirit seems to be in short supply this year. The Yuletide will bear no fruit of reunion as Christine has exited the family, Kody and Janelle's relationship spirals downward, and Meri finds herself celebrating in a party of one. The household once bustling with unity is now a patchwork of strained smiles and isolated festivities.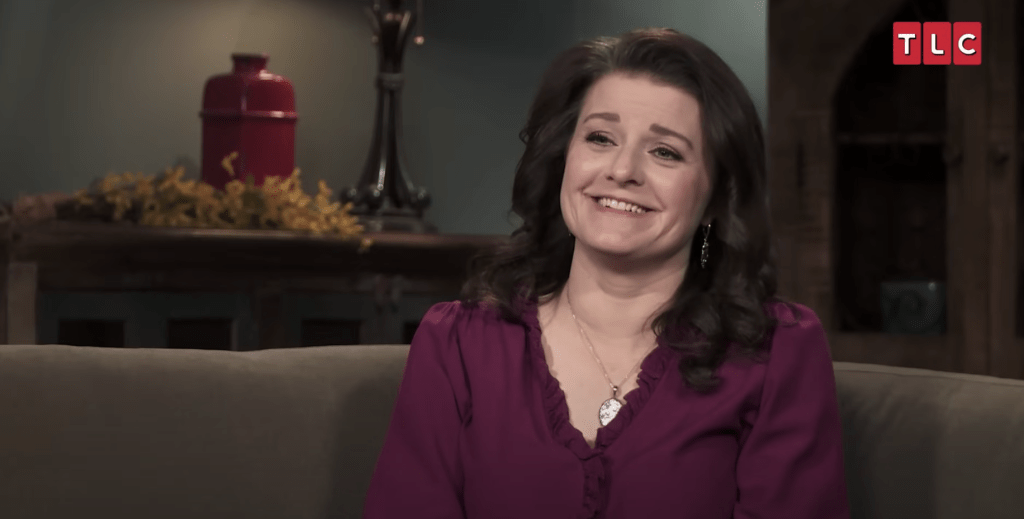 Christine and Kody publicly announced their separation in November 2021. The split didn't come out of the blue; dedicated viewers have been witnessing the couple's strenuous attempts to mend their fraying bond through therapy sessions, showcased over numerous years on the show.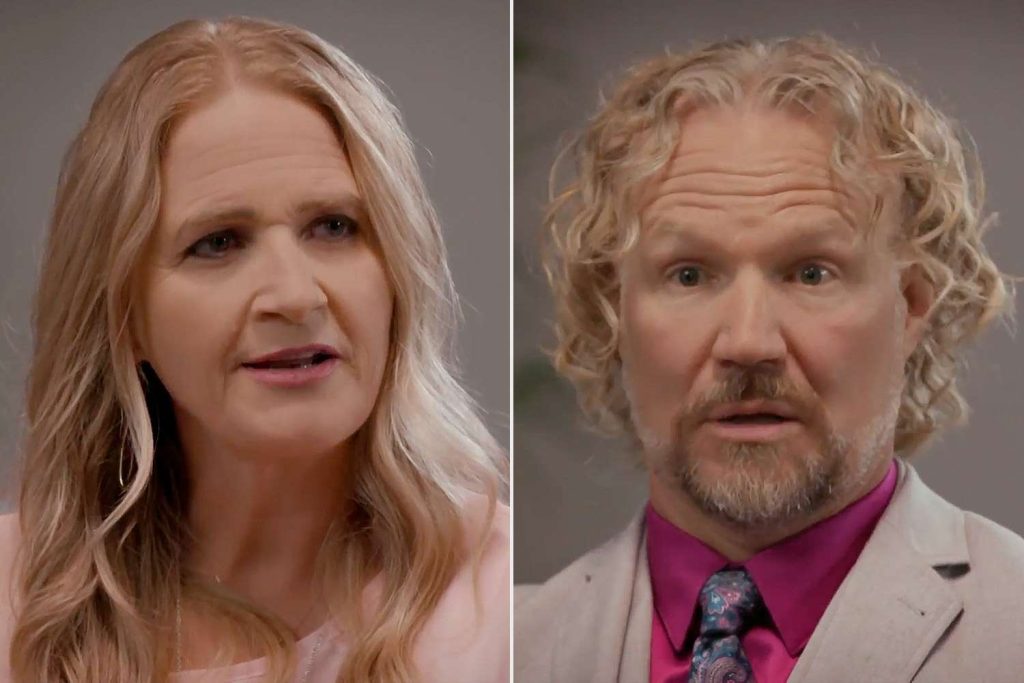 The rift between Kody and his former spouses is far from the only fracture in the family. A considerable estrangement persists between Kody and a significant number of his 18 children, sustaining a prevalent sense of disconnect within the clan.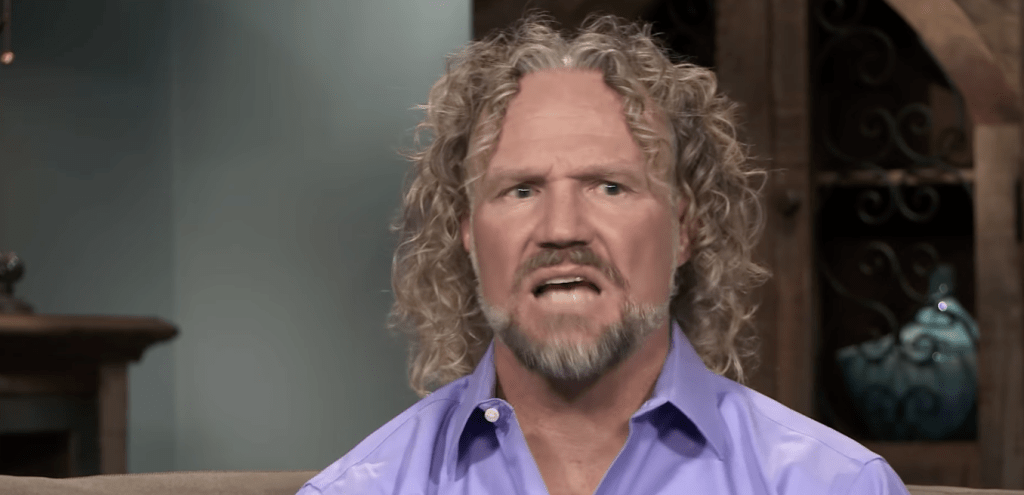 In the September 10 episode of Sister Wives — Kody splurges on Robyn's children, gifting her brood with a "crazy surprise," according to Robyn Brown. Kody is beyond ecstatic as he exclaims, "Merry Christmas! The kids are up and we're ready to start going through their stockings," to the cameras.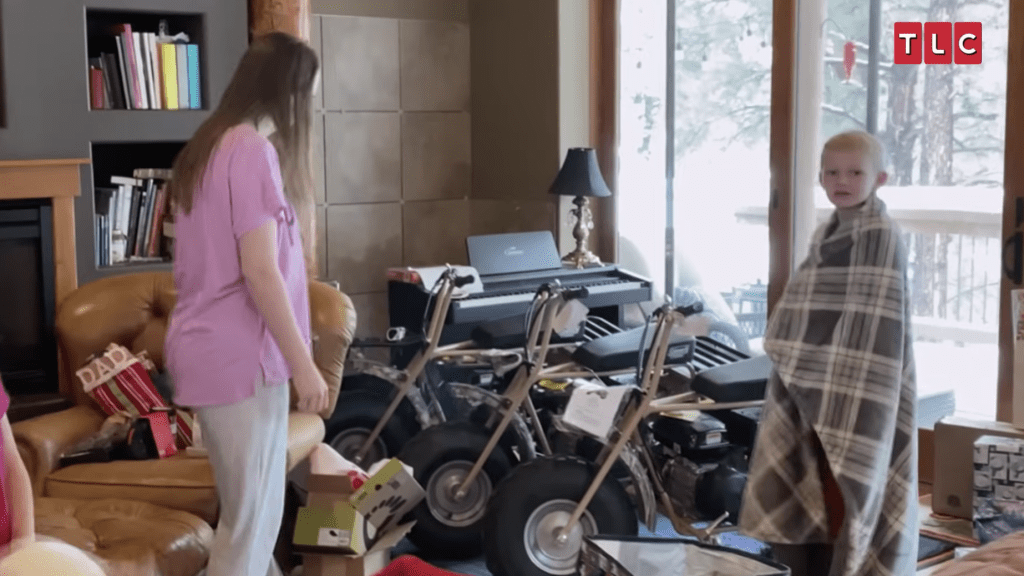 Christmas morning at Robyn's sees a tree skirted with a bounty of presents, including the standout gift of motorized bikes for each child. The young ones couldn't contain their joy, bursting into cheers, while Robyn observes the festive chaos, a figure of calm amid the sea of excited energy, observing from her perch on the sofa.
"I think they're dangerous," Robyn says after Kody gifts her kids motorized bikes. "I kind of wonder if Kody's trying to compensate with these bikes instead of the kids focusing on the fact that family isn't all together. He's going, 'Look! Look at this pretty cool thing over here.' Compensate for what it is we're actually missing here."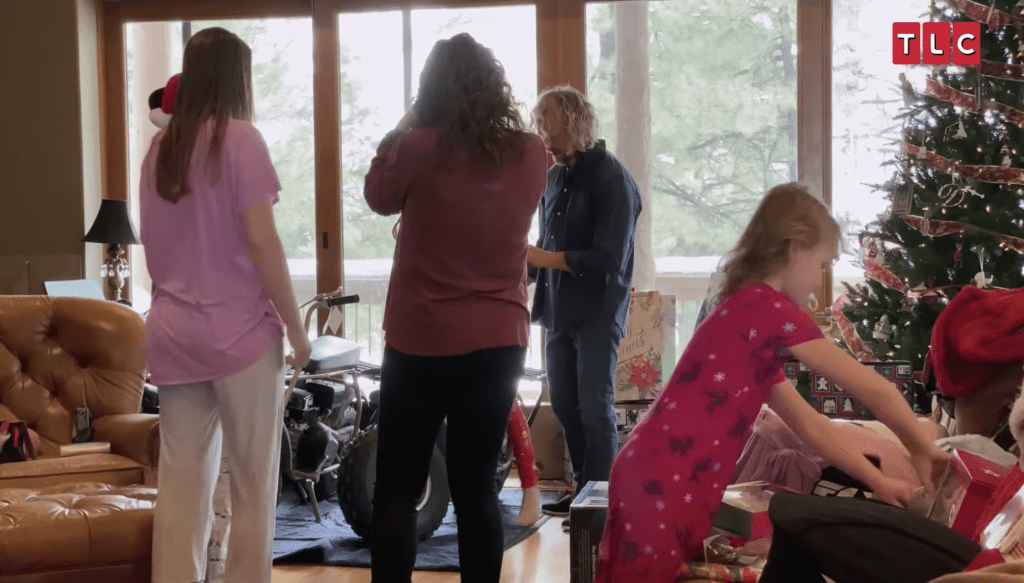 In a choice that drew a line in the snowy Christmas landscape, Kody opted for absence, relinquishing his role as the patriarchal presence for his other children during the festivities. Meanwhile, Janelle embraced the spirit of togetherness in her own way, securing a cozy Airbnb in Flagstaff to host her brood. Despite the fractured family setting, there's a concerted effort to salvage joy and nurture bonds amid the tangled web of changing family dynamics.
"I feel overwhelming relief," Janelle spoke candidly about the decision to celebrate the festive season separately, "but there is a little bit of a sadness that Kody is not showing up for his kids — not Savanah."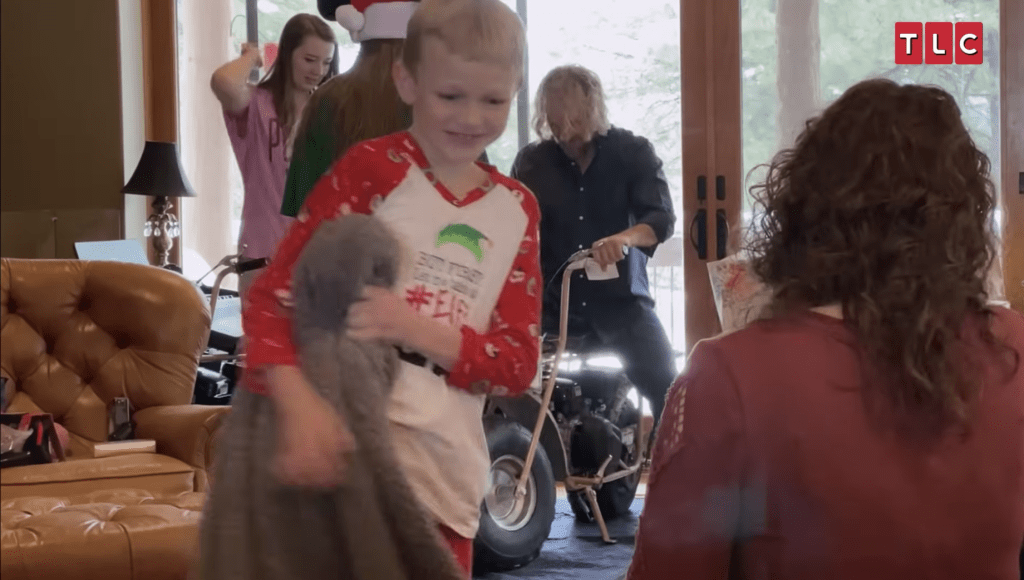 Yet, she acknowledges a nostalgic ache as this year's celebration stood as a pale shadow of their vibrant past gatherings — a time when the household reverberated with the laughter fostered by the plural family that then included Christine and Meri Brown — figures now absent, confined to the gallery of Christmas memories as Kody's erstwhile wives.
"For the last 30 years, I've celebrated Christmas as a family," she continued. "[I] miss the big Christmas. It was fun. But this feels good. This feels peaceful. This feels joyful."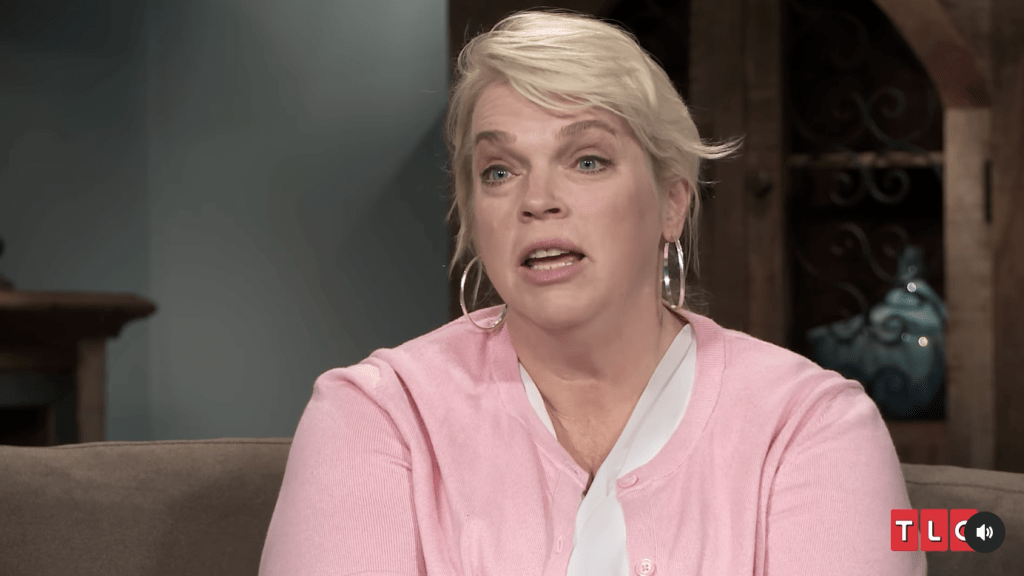 Press play below to watch a snippet of Sunday's episode.
Sister Wives airs on Sundays, at 10 pm EDT, on TLC.
Stay Connected With All About The Tea: Twitter Ι Instagram Ι YouTube Ι Facebook Ι Send Us Tips
Nancy Zhāng is an Entertainment Blogger for All About The Tea. Nancy covers hot topics, recaps and celeb news. She loves to multi-task as a writer and a private chef. She received a B.S. in Mass Communications from LSU. Nancy's married and the proud mom of 2 German Shepherds.