Irrefutable RECEIPTS Expose Drew Sidora's LIES During 'RHOA' Season 15 Reunion Finale!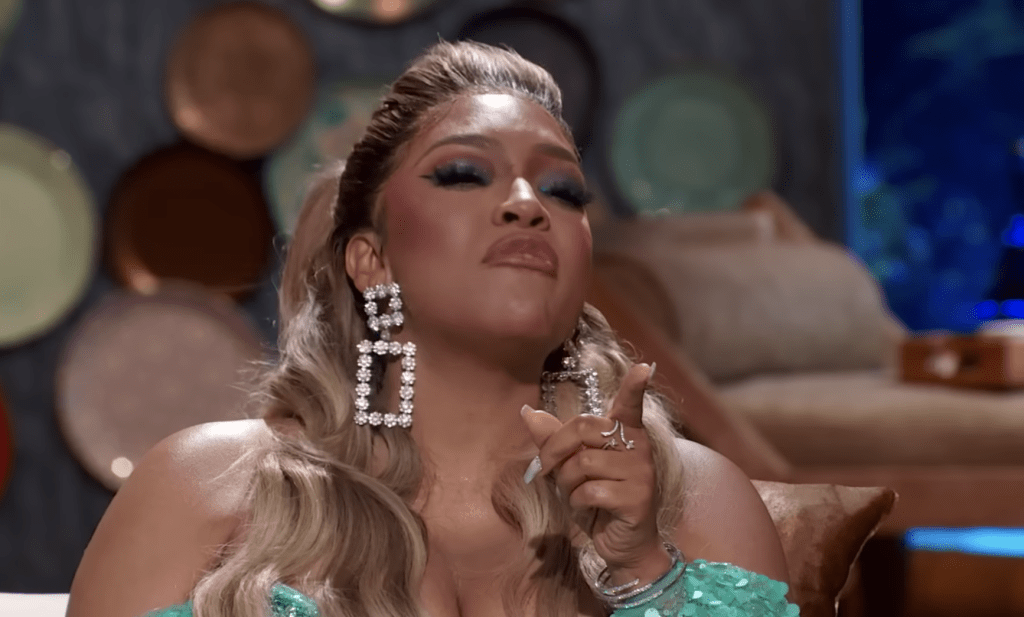 Irrefutable RECEIPTS Expose Drew Sidora's LIES During 'RHOA' Season 15 Reunion Finale!
In the explosive Real Housewives of Atlanta Season 15 reunion finale, viewers will be on the edge of their seats as Drew Sidora finds herself embroiled in heated exchanges with her husband's cousin, Courtney Rhodes.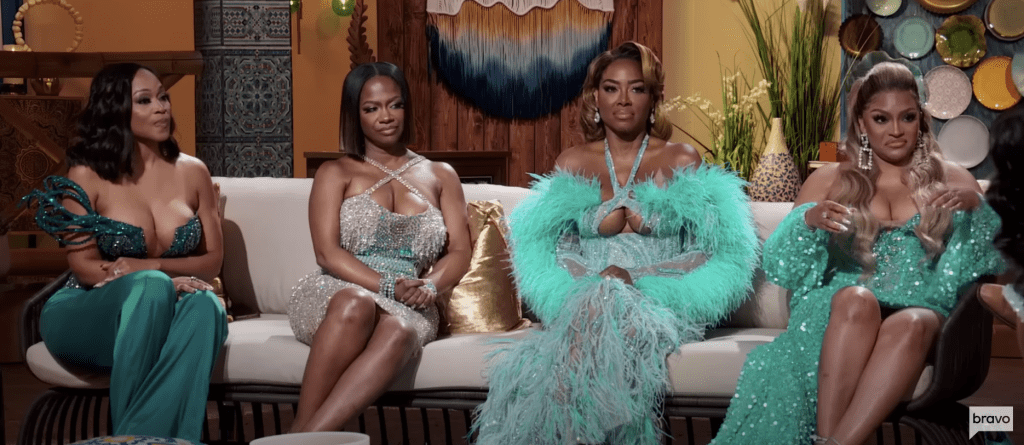 The final segment of the Real Housewives of Atlanta reunion airs on Sunday, September 10, bringing the season to a close. And in a twist that promises to send shockwaves through the group, text messages will surface, unveiling the intimate exchanges between Drew Sidora and Ty Young, who she shares a deep connection, fueling rumors and speculations about the nature of their relationship.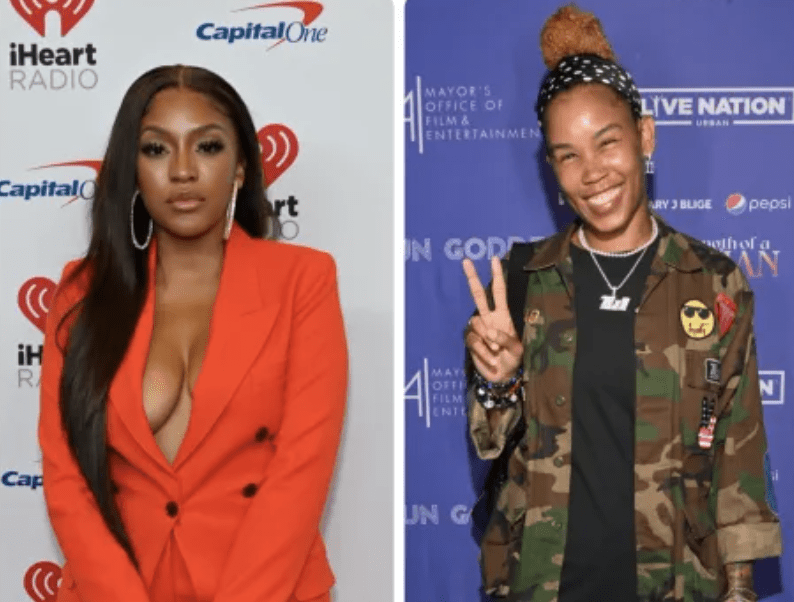 During Part one of the reunion, Drew Sidora found herself at odds with the enigmatic figure known as the "unverifiable" cousin, engaging in a fierce verbal showdown that saw emotions running high. Taking a firm stance, Drew cautioned Courtney to maintain a respectful distance when it came to discussions involving her child.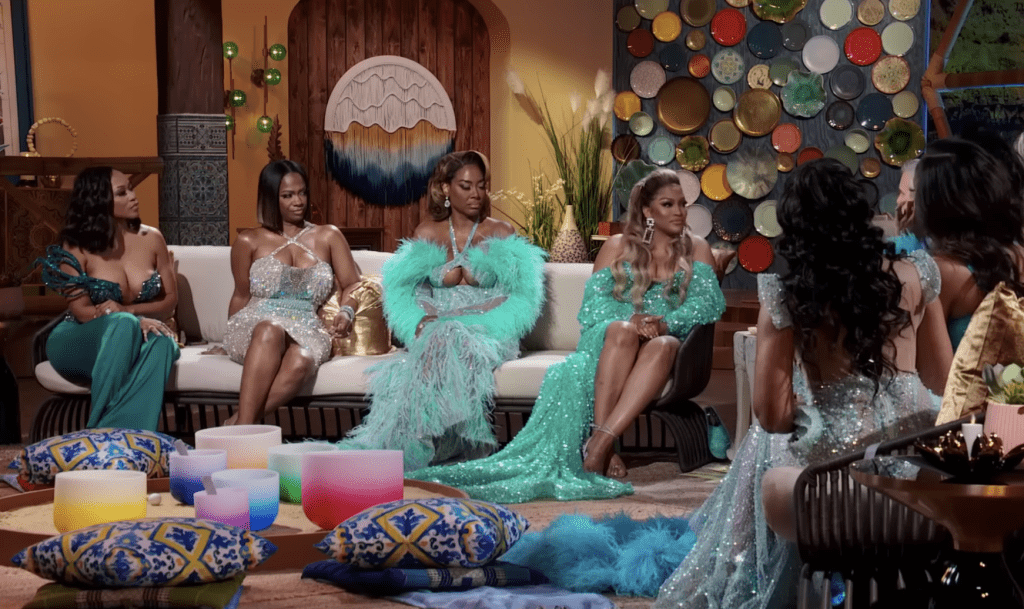 This confrontation was sparked by Courtney's incendiary remarks that cast doubt over Drew's motivations behind her plan to have her husband legally adopt her son, Josiah. According to Courtney, this move harbors ulterior motives — a covert strategy to secure financial support for Drew's supposed same-sex relationship.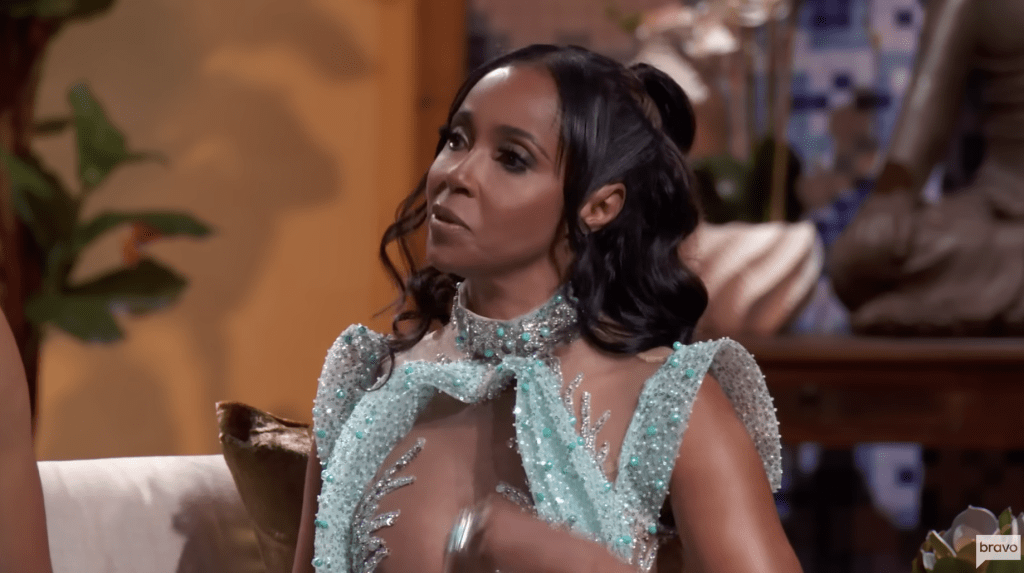 In the midst of the heart-wrenching revelations and pointed accusations, the atmosphere is fraught with tension as Drew vehemently rebuts the claims, defending her family planning decisions against the swirling rumors and explosive allegations that threaten to overshadow the reunion's spirit of reflection and reconciliation.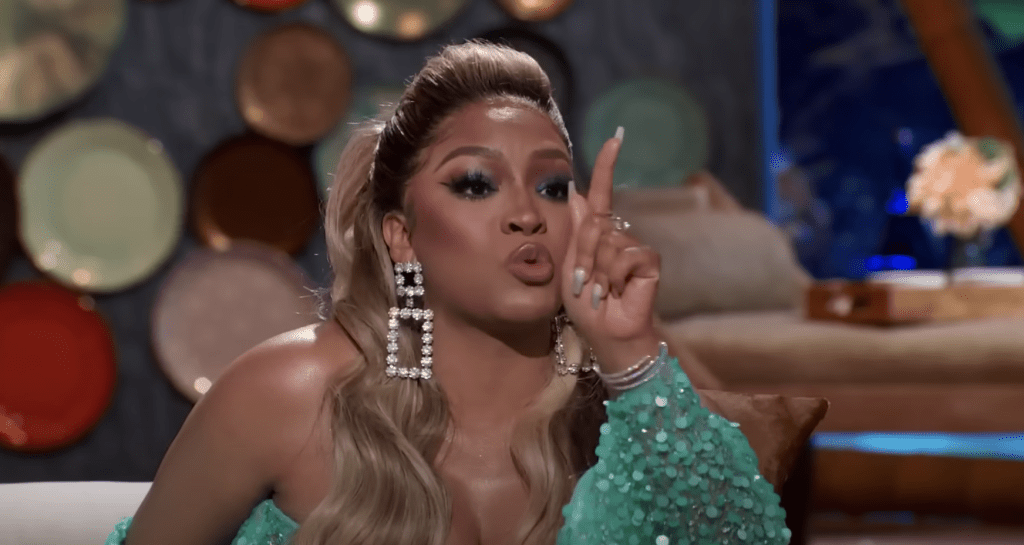 A frustrated Drew isn't holding back as she continues to criticize Courtney, who is responding with sharp retorts of her own.
"Don't you ever think that this it's okay," said Drew in a reunion preview. "I'm not gonna let you think that you can ever speak on my child. You are not a real cousin, you are unverifiable b***."
"You have single handedly destroyed your own kids," said Courtney.
"That's wrong, that's so evil," said Kenya jumping in.

In another snippet from the preview below, Courtney makes the claim that Drew took a trip to Texas specifically to attend a basketball game in which Ty Young was playing. It's worth noting that Ty has been a significant topic of conversation this season, largely due to Mimi Faust's allegations regarding Ty and Drew's rumored intimate relationship, adding another layer to the evolving narrative surrounding the housewife's personal life.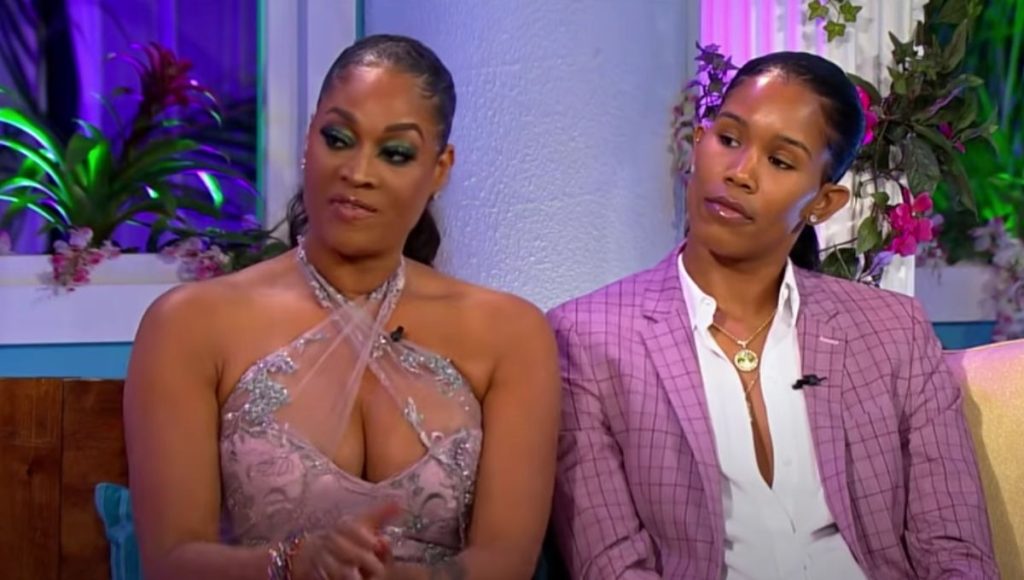 Drew acknowledges that she was present at the game but insists her attendance was innocent and without ulterior motives. Courtney, however, remains unconvinced, going as far as to label Drew a "compulsive liar."
"Drew you lie to everybody, stop it," said Courtney.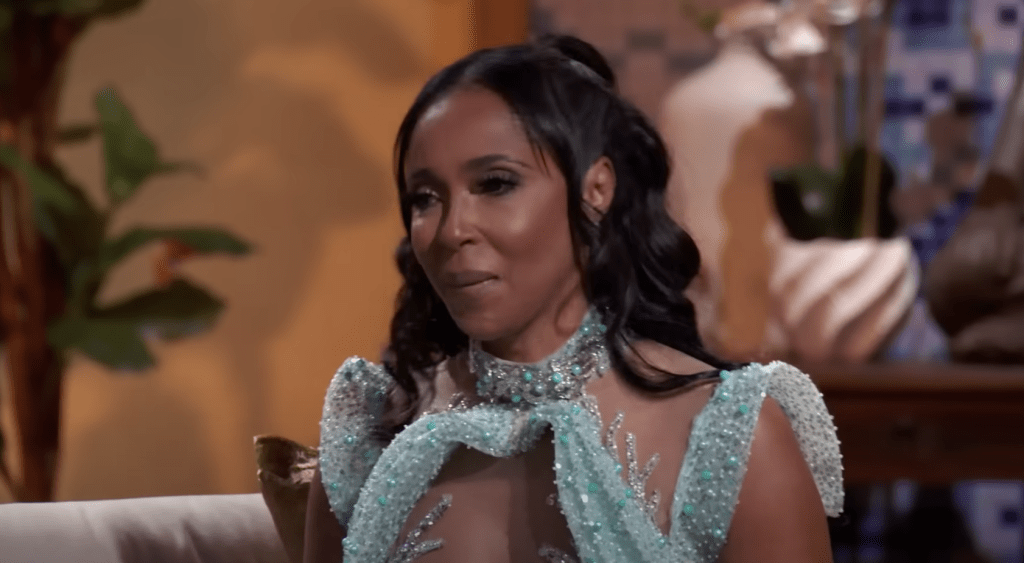 Courtney then further escalated the situation, claiming that Ralph informed her of his intentions to divorce Drew, purportedly having received confirmation of the alleged affair.
In a strange turn of events, Shereé Whitfield found herself unexpectedly involved in the conversation. She confirmed that an unidentified individual delivered private text exchanges between Drew and Ty Young to her residence — adding a fresh layer of intrigue and complexity to the already charged discussion.
"I hate to be in the middle of this but I was given some information," said Shereé before pulling out a folder with the text messages. "It just paints a different picture of their relationship, her and Ty."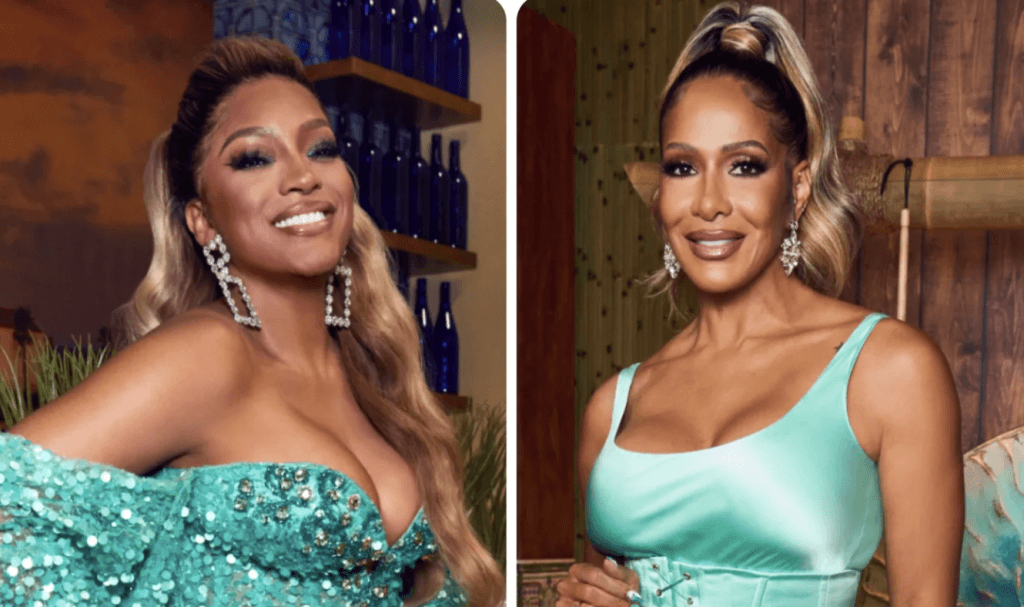 Press play below to watch a snippet of Sunday's episode.
Real Housewives of Atlanta airs on Sundays, at 8:00 pm EDT, on Bravo.
Stay Connected With All About The Tea: TwitterΙ InstagramΙ YouTube Ι Facebook Ι Send Us Tips
Avigail is an Entertainment blogger at All About The Tea, who specializes in The Real Housewives of Atlanta and The Real Housewives of Potomac. Avigail has a background in marketing. She's a Brooklynite living in the Bahamas, with a passion for travel, writing, reality TV watching, pop culture and spoken word.