'Sister Wives' Recap: Kody Brown Accuses Janelle and Christine of Plotting His Downfall!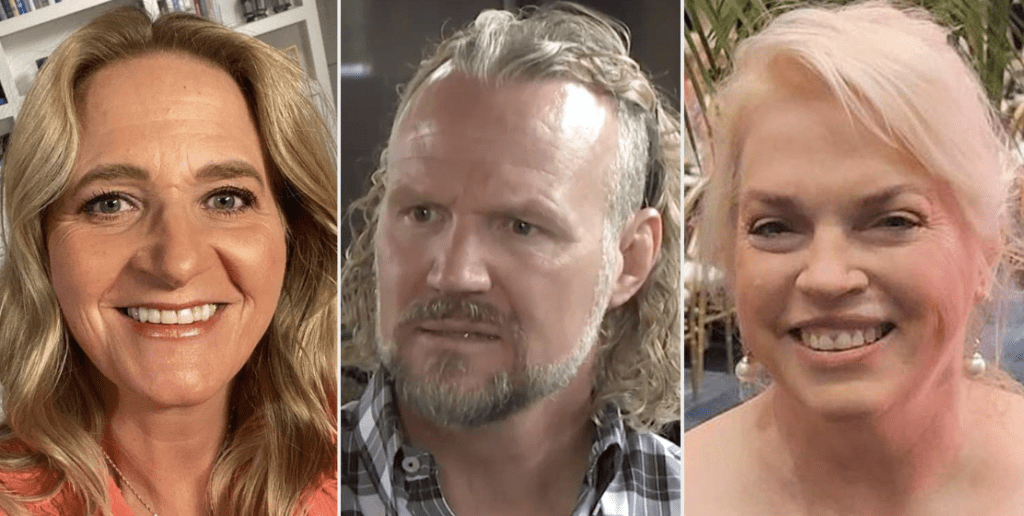 'Sister Wives' Recap: Kody Brown Accuses Janelle and Christine of Plotting His Downfall!
The Sunday, September 3, episode of Sister Wives, centers around the turmoil of Kody Brown's divorce. He pours out his frustrations to close friends. The rift between him and Janelle's sons remains, suggesting another holiday might be spent apart. Conversations around Christmas festivities unexpectedly escalate, resulting in the most intense argument Janelle and Kody have ever experienced.
Kody Gets Candid With His Friends
Kody Brown deep in conversation with his close male friends. The group is participating in a therapy session, discussing the dynamics and intricacies of their respective relationships during their weekly slumber party. 
"Polygamy, literally, could be a gift where it dilutes personalities," Kody explains. to his pals. "But if I'm married to this woman and she's really cantankerous and I don't enjoy her — but I can't leave — it'd be nice to have another wife 'cause then I can get away from her for a little bit."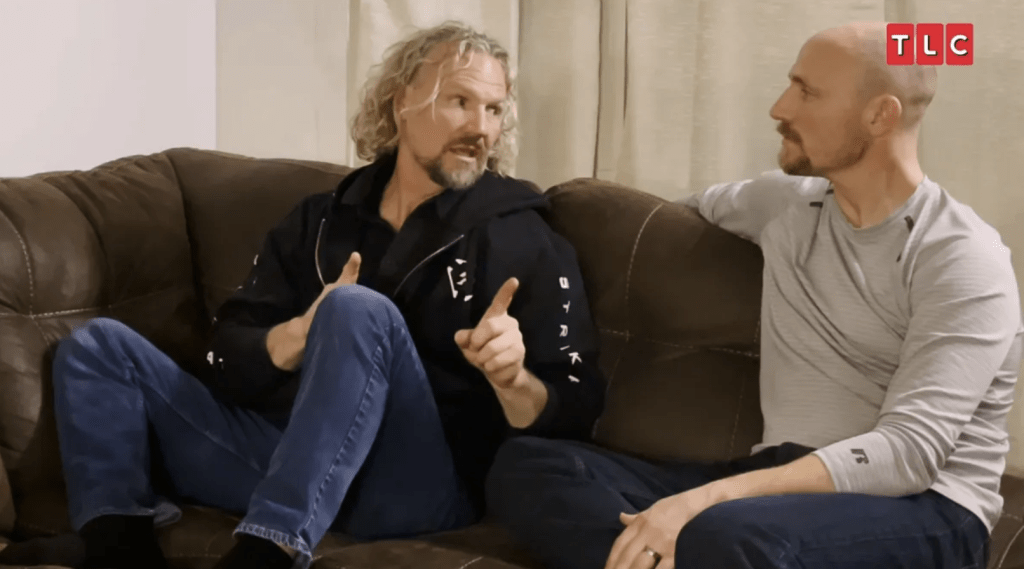 Kody Brown asserts the mutual benefits of a plural marriage setup, "If I'm the one that's cantankerous, she's thinking, 'It'd be nice if you had another wife so I can get a break from you,'" he says.
In a talking head confessional, Janelle Brown nods to her ex's remarks, admitting that Kody "nailed it." On the other hand, Meri Brown seems less convinced by his observation.
"That kind of comment just makes me want to vomit," Meri Brown tells the camera. "Maybe you should look at the whole big picture then in a situation like that and figure out how you can work together and be together instead of using somebody else as an escape. Are you kidding me?"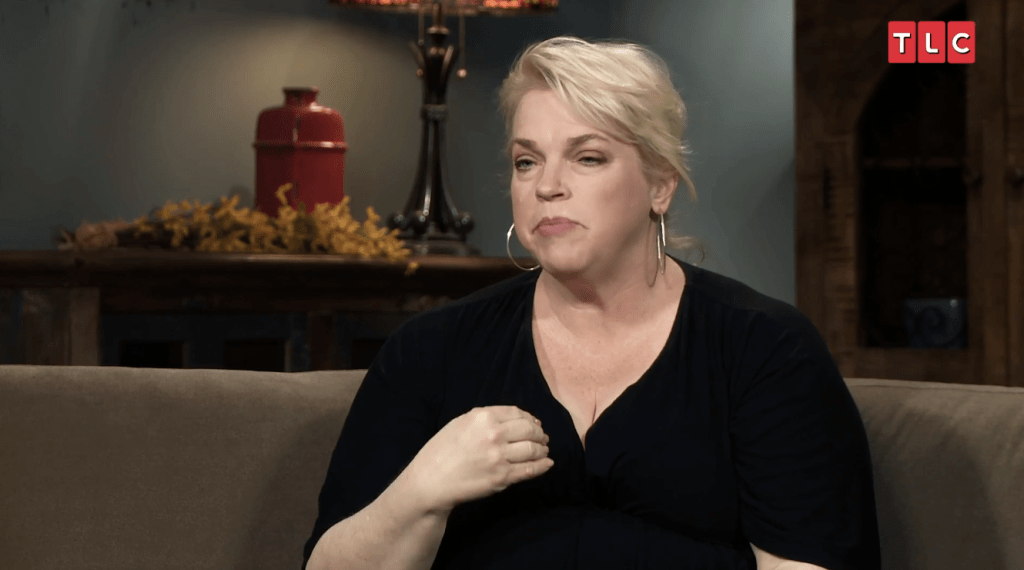 Kody confides in his friends about the potential discomfort or jealousy he might experience if Christine Brown moves on with someone else. Later, in a more introspective confessional, he admits, "I feel betrayed, no doubt. But I'm also like, 'Have a good life.' I mean, what can I do? I'm not gonna be bothered when another guy is in her life … I don't think."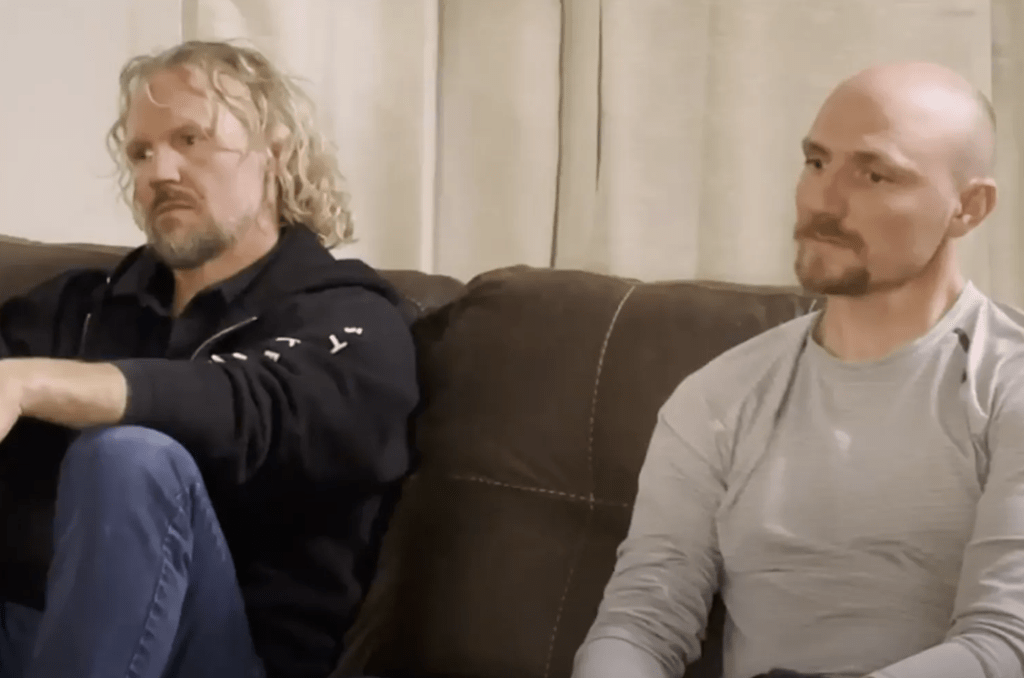 Kody candidly shares a pivotal moment from his marriage to Christine, acknowledging that he, "realized [his] biggest mistake." He remembers a time when Christine was feeling particularly distant and expressed her deep disdain for polygamy. Kody admits he didn't react supportively to her sentiments.
"My mistake was when she was saying, 'I hate polygamy,' I was going, 'What the hell? You wouldn't have a family, you wouldn't have me, you wouldn't have our children.' Instead of saying, 'I know it's hard, baby, I'm sorry. I love you and I wish it didn't hurt," Kody says.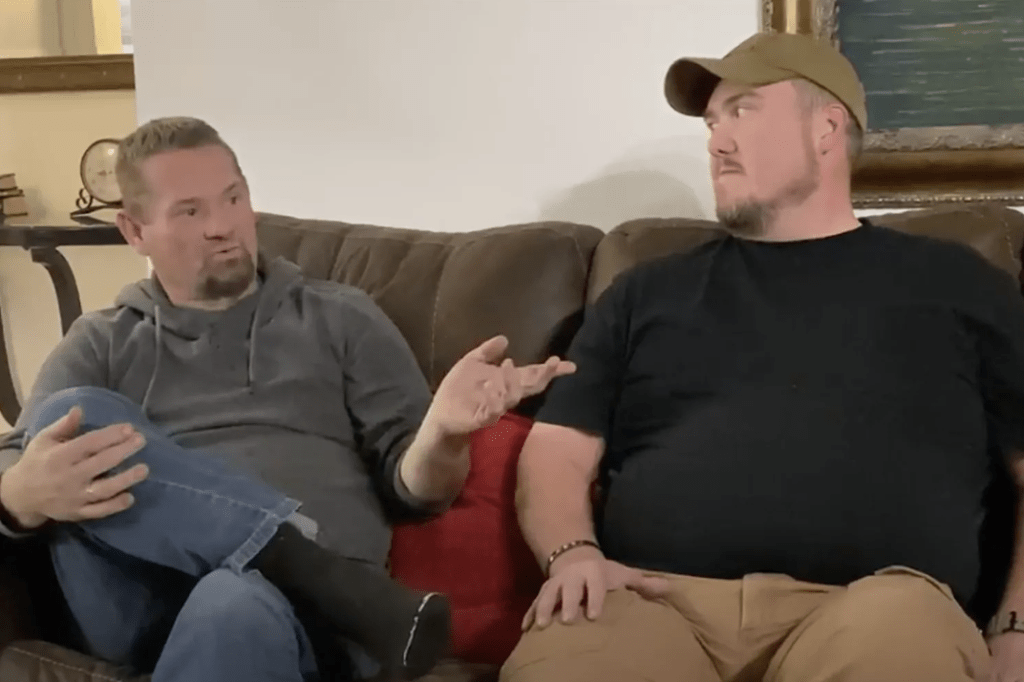 Janelle Tells Kody 'F-ck You' In EXPLOSIVE Fight
The tension between Kody and Janelle escalated into a heated argument, further indicating the deterioration of their relationship. The pair delved into Kody's tense relationship with their six children, with a particular emphasis on their two sons, Garrison, 24, and Gabe, 21. Longtime viewers might recall the controversial moment when Kody expressed his desire for Gabe to be kicked out his mother's home during the pandemic. This was primarily due to Gabe's resistance to his father's stringent Covid guidelines.
"I see the writing on the wall. This whole thing happened with Christine [Brown]," In a confessional, Kody drew a parallel between his deteriorating relationship with Janelle and his divorce from Christine. "I don't want to be in that place with Janelle. It feels like Janelle's been completely insensitive to that."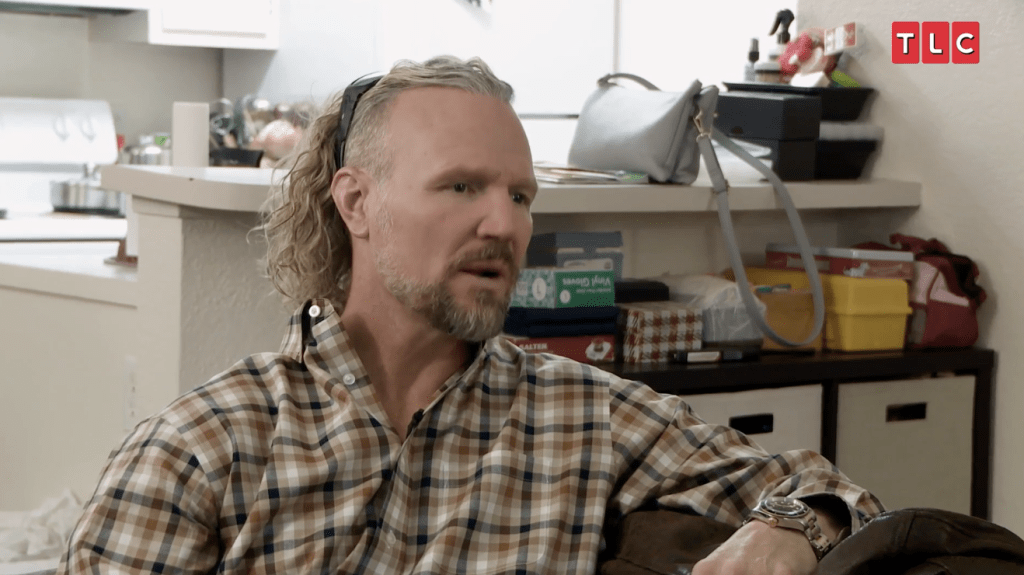 Janelle explains to Kody her plans to spend Christmas with their six children — Logan, 29, Madison, 27, Hunter, 26, Garrison, 25, Gabriel, 21, and Savanah, 18. This decision came after Kody insisted that their sons, Garrison and Gabe, could only attend the grand family gathering if they apologized for their supposed rudeness towards his favorite wife, Robyn Brown.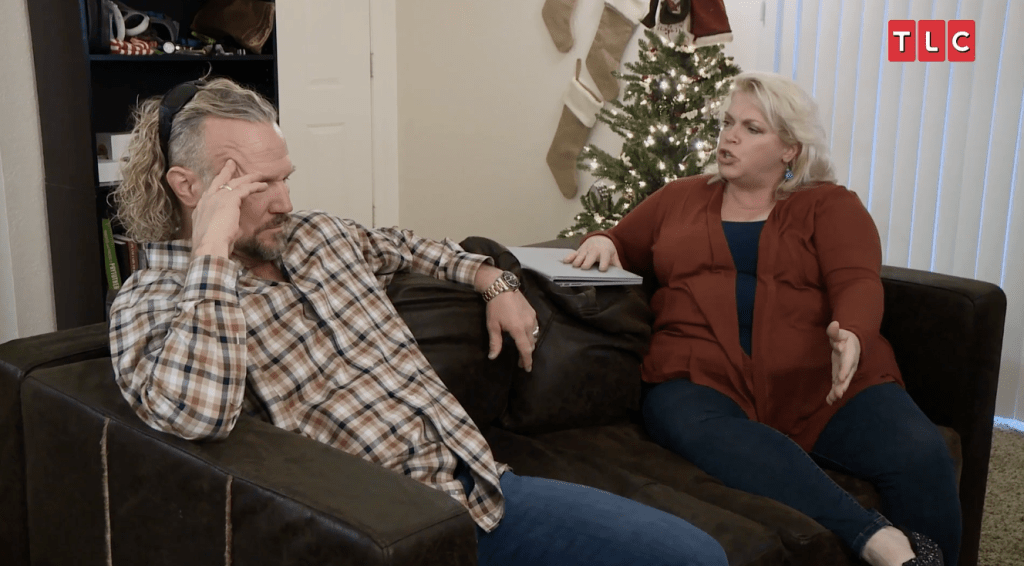 Kody later clarifies his position on the holiday conditions, stating he merely wanted a conversation with their sons about their perceived disregard for his COVID-19 guidelines, rather than an apology directed towards Robyn.
"All I want to do is talk to them," Kody said, before slamming Janelle for allegedly twisting his words. "I corrected that completely. You're not representing very well for me. Stop representing for me."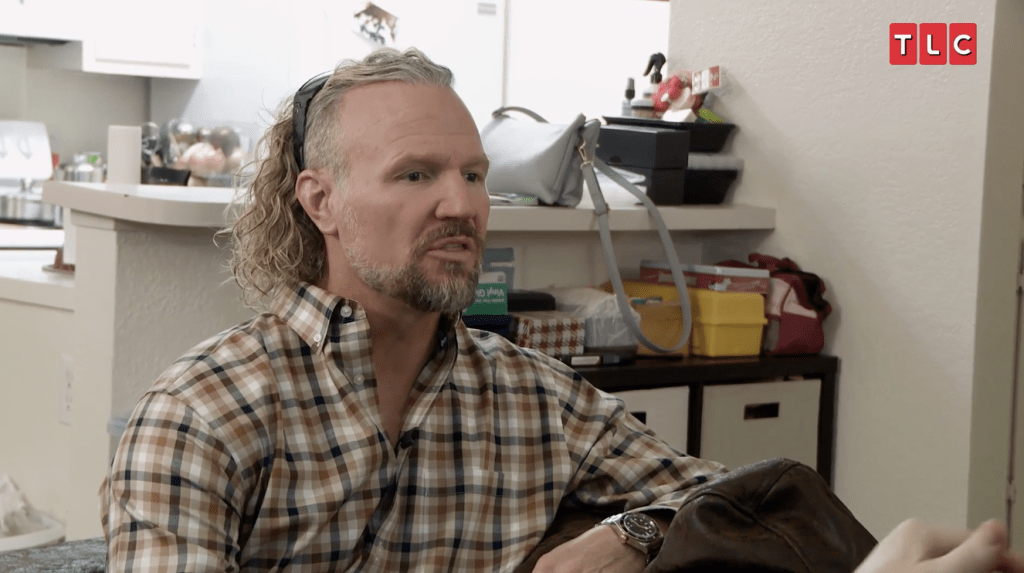 Janelle responded sharply, accusing Kody of being inconsistent and telling him that he's "always flipping back on me."
"It belongs on you," Kody retorts, emphasizing that Janelle's lack of backing for his stance on COVID allowed their sons to bypass his rules. He highlighted that Gabe and Garrison's decision to socialize with friends during the pandemic led him to avoid visiting them and their siblings in order to remain protected from potential exposure to the virus.
"I'm supposed to choose between you and our children?" Janelle asks Kody, then turned to address the cameras, saying "I'm now being accused of what he just accused Christine of and a lot of what he accused Meri [Brown] of."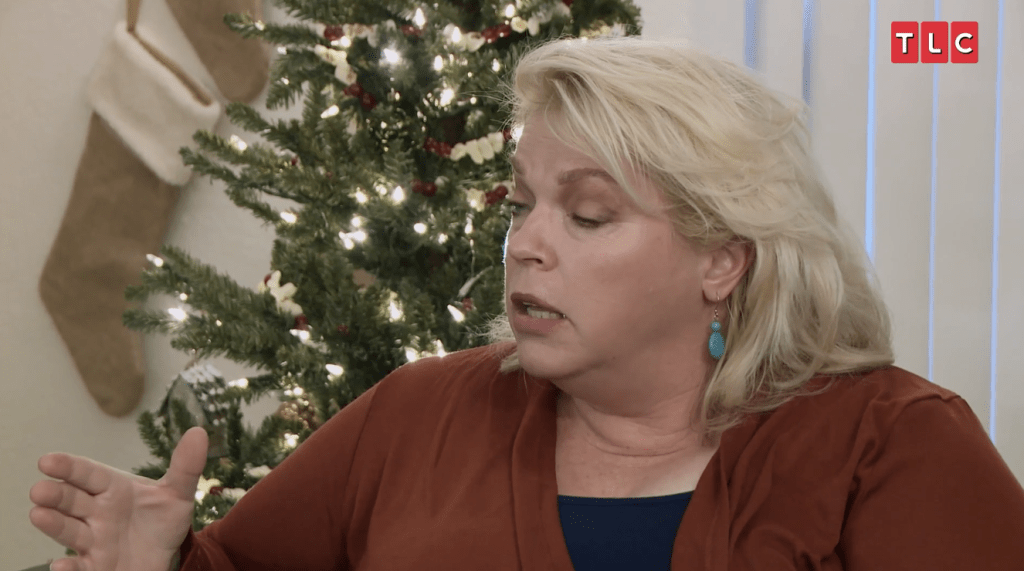 Kody remains firm in his stance and warns Janelle, "stop throwing me under the bus" and claims Janelle "won't take responsibility for [her] actions." But Janelle only echoes back the request, "I did what I was supposed to do, but it wasn't ever good enough for you," Janelle says. "You wanted me to kick the boys out. You act like this is not your fault."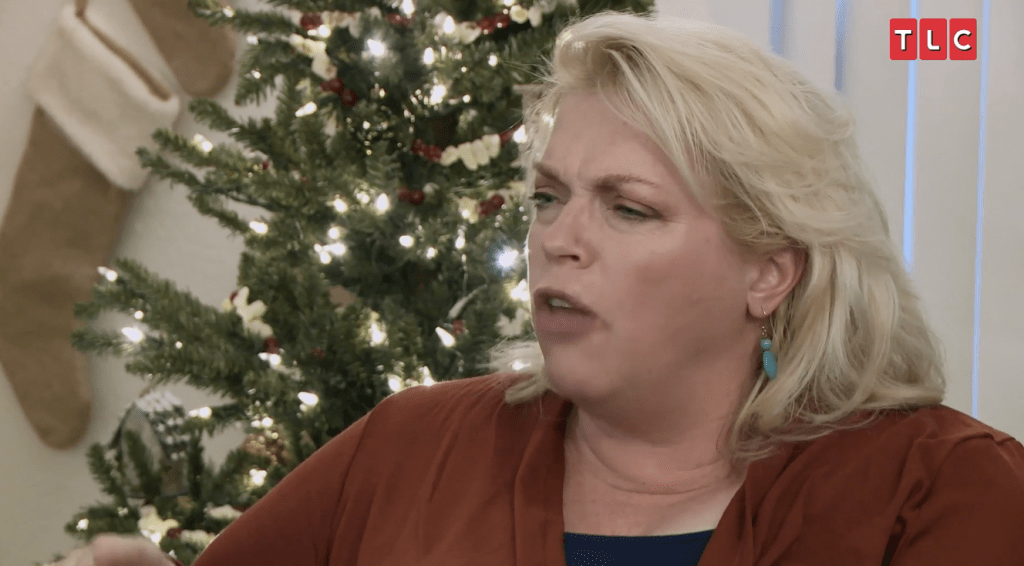 Janelle emphasizes that she adhered to the guidelines provided by the CDC, rather than the strict demands Kody imposed, which ultimately strained and damaged his relationship with their sons.
"I wasn't going to turn my boys out in the middle of a pandemic." Janelle says.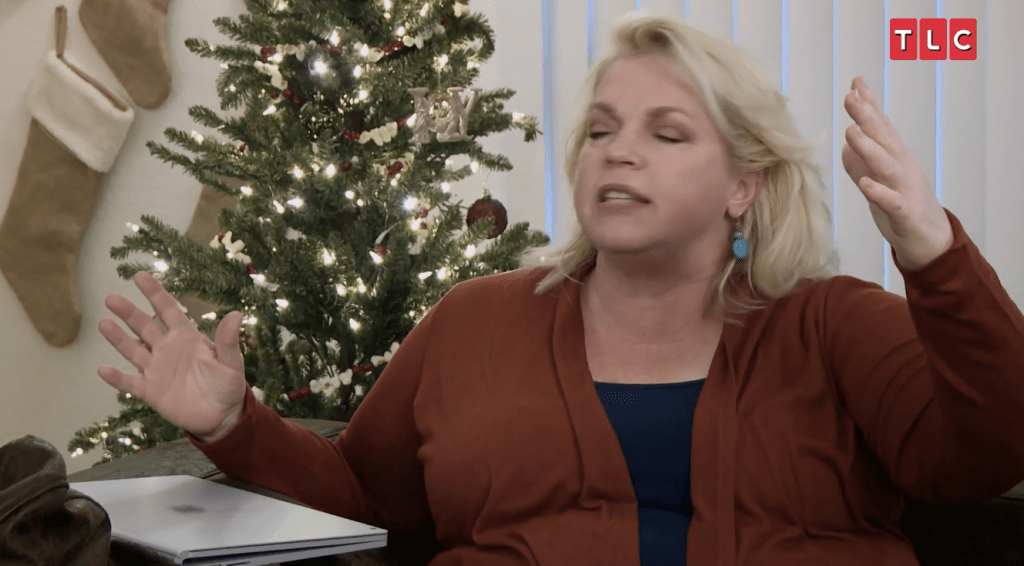 Janelle tells Kody that he pressured her into a difficult decision, forcing her to pick between adhering to his stringent guidelines or spending time with their children. As the argument progressed, it became evident to her that the root of their disagreements extended beyond the immediate concerns, hinting at more profound underlying issues in their relationship.
"I think you decided you didn't want to be a plural husband anymore," Janelle screams at Kody. "You're now pushing me out the door."
Kody then accuses Janelle of not supporting him throughout the course of their marriage, "I've seen what you've done. You made fun of me to the boys," he said, asking, "Have you ever been a team with me? You coparent with Christine."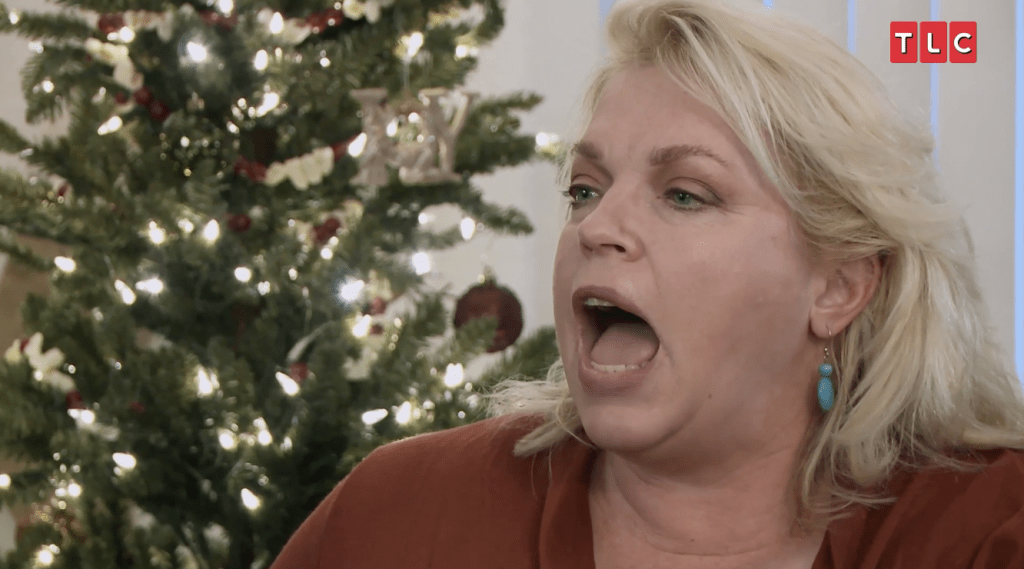 As Kody makes a quick dash for the door, Janelle pleads with him to stay and finish the argument, but he refuses and storms out, but not before Janelle yells, "F-ck You!" She then confides in the camera, expressing her astonishment at the rapid escalation of their disagreement. "It feels like Kody and I are no longer going to be a couple. It was that dramatic," she said, revealing that less than one hour later she called Kody to "come pick up his stuff," noting that she didn't "want to see him."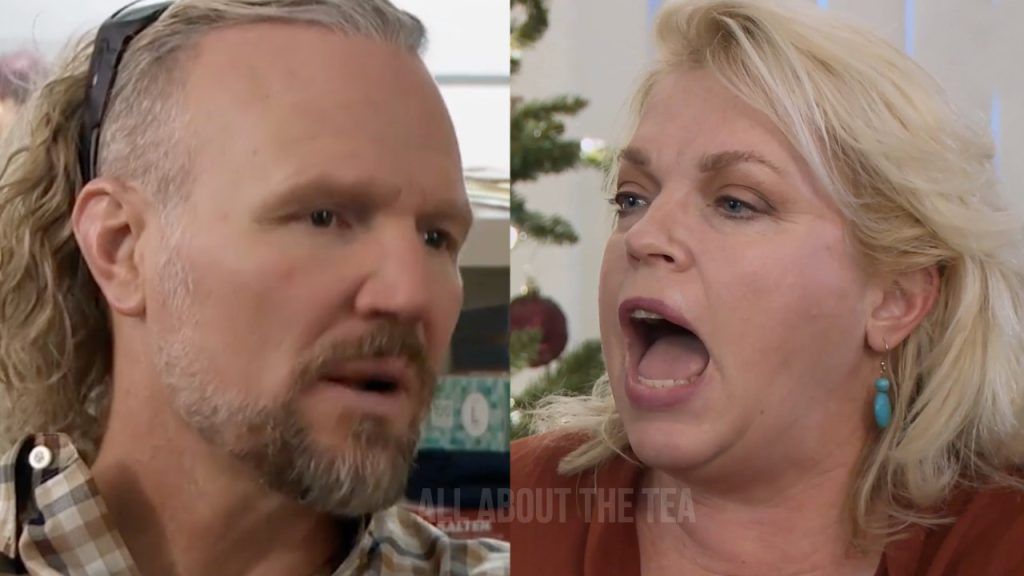 Coming to grips with the gravity of her financial predicament, Janelle is overwhelmed with distress. Addressing the camera, she exclaims, "I'm 50 years old and I have nothing to show for it!"
Kody Accuses Janelle and Christine of Collusion
Amid the mounting family strain, Kody and Robyn convene at Meri's house to fill her in on the explosive confrontation he had with Janelle. Kody points fingers at Janelle and Christine — alleging they're plotting his downfall and working as a team to go against him.
"I think they're trying to shut me out because they're mad at me," Kody says, highlighting that his two ex-wives have plans to spend the festive season together.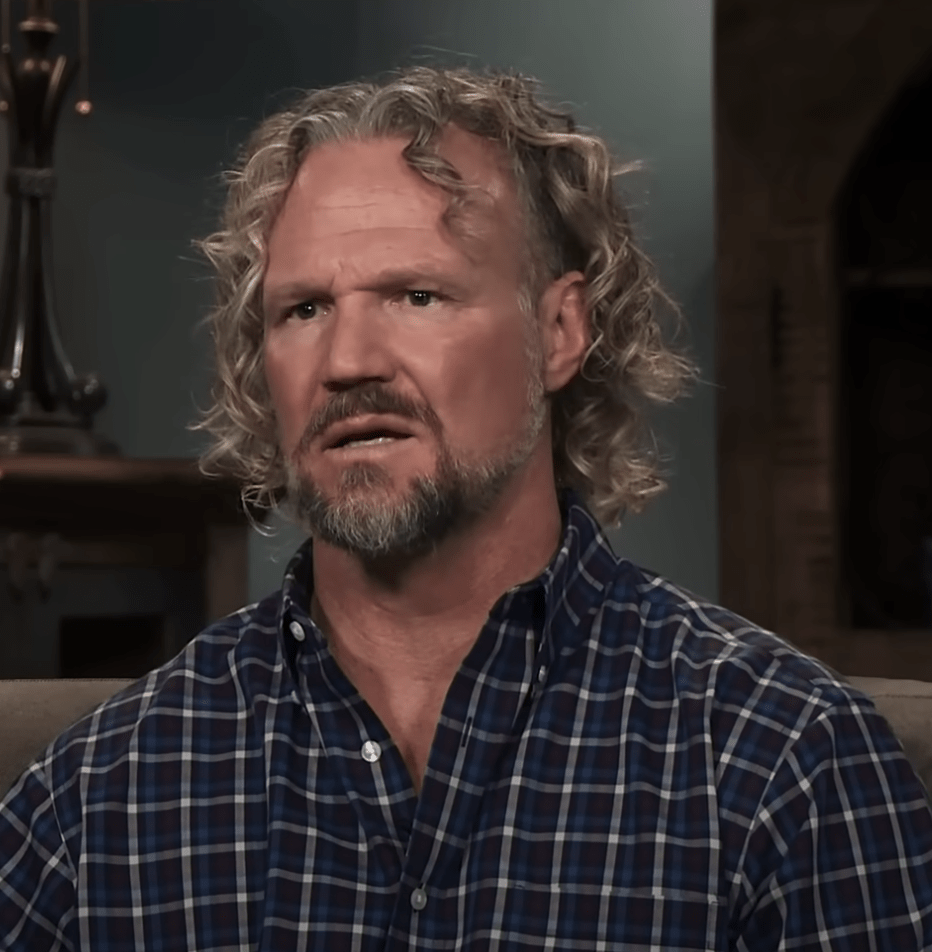 Kody shares details with Robyn and Meri about the intense exchange he recently had with Janelle. "We yelled at each other," he said. "We threw rocks at glass houses. … I don't even know what I was yelling [about]."
As Kody narrates the details of the disagreement, both Robyn and Meri wore expressions of evident concern, "It's the big blame game about who's responsible for our family splitting up over COVID," he explained.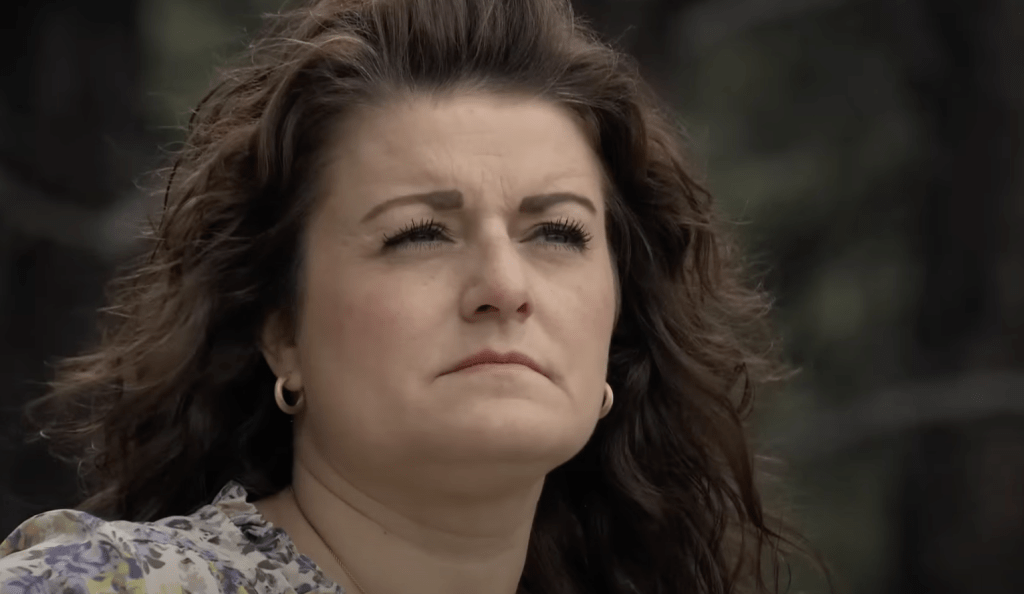 During the pandemic, Kody butted heads with Gabe and Garrison. Kody advocated for rigorous quarantine measures for the family, but some of his children were reluctant to put their social activities on hold.
"The boys aren't talking to me," Kody shares. "I've reached out to basically everybody involved. They're making up stories in their mind 'cause they're not talking to me, so everybody's got some kind of story about how [I'm] a bad guy."
Kody asserts that members of his family are fabricating narratives about him, "They're talking to each other about it, but they're not talking to me about it," he claims. "And now they're all mad at me. … Christine and Janelle are doing everything they can to not make it so I'm not the head of the family, which is fine."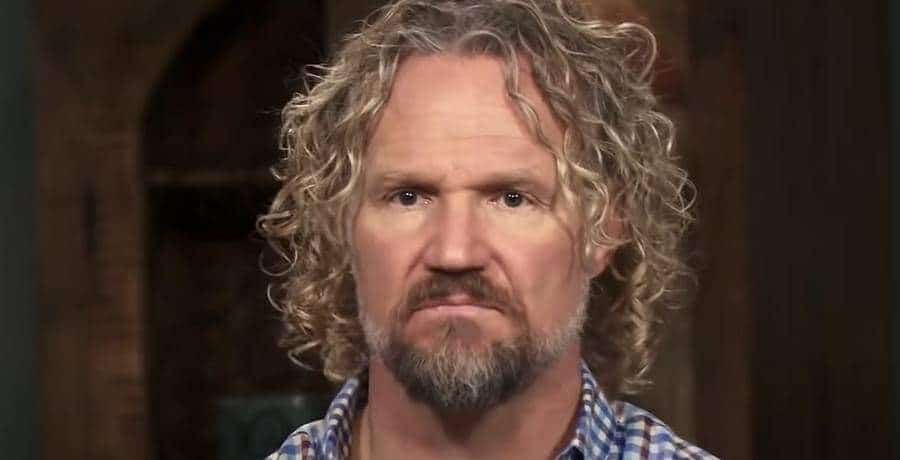 However, Christine contends that she, "became the head of mine and my kids' family out of necessity" following her 2021 split from Kody. "I was the one my kids would listen to and I was the one my kids talked to," she told the cameras. "And if they needed to feel love or security or acceptance, they got that from me."
Meri confides to Kody and Robyn about her feelings of being caught up in the family's divisive situation. "You've got Christine, who left. You've got Janelle, who you are at odds with," she says. "I'm like the third wheel because I'm just here. I don't know what to do."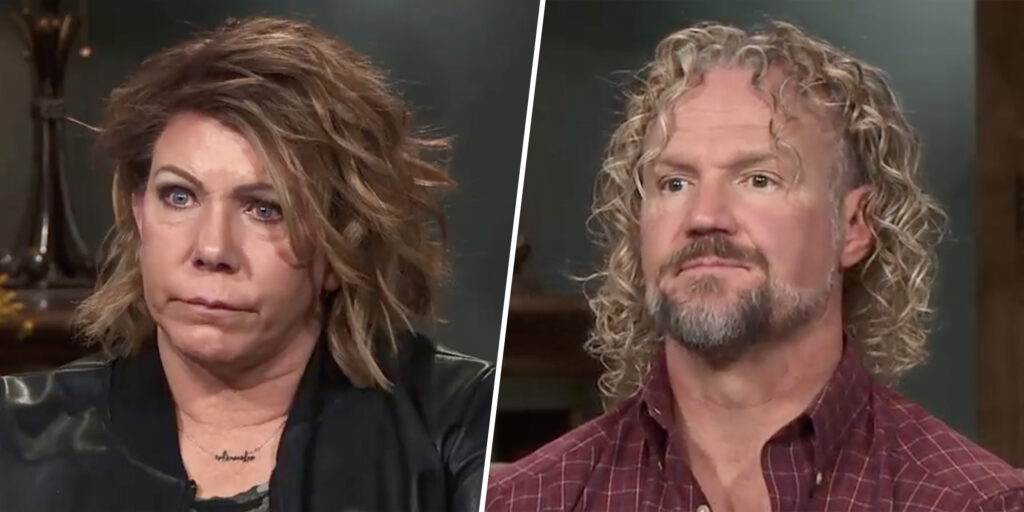 Kody understands where Meri was coming from, especially with the little hiccup of their own breakup earlier this year. And while he so bravely admitted that he and Janelle might have "crossed the line," in their disagreement, he nobly confessed that he "crossed the line," and refuses to phone her and smooth things over. No wonder Janelle and Christine are always so eager to rally around him!
"I just want to run away from everybody whose been so uncool about what I've tried to do to protect the family," he adds. "And they're all like, 'Well, you weren't trying to protect us.'"
In a talking head confessional, Kody says, "Nobody feels safe. Nobody feels like they can be with another person without being triggered constantly. … There's this feeling that we've all been done wrong."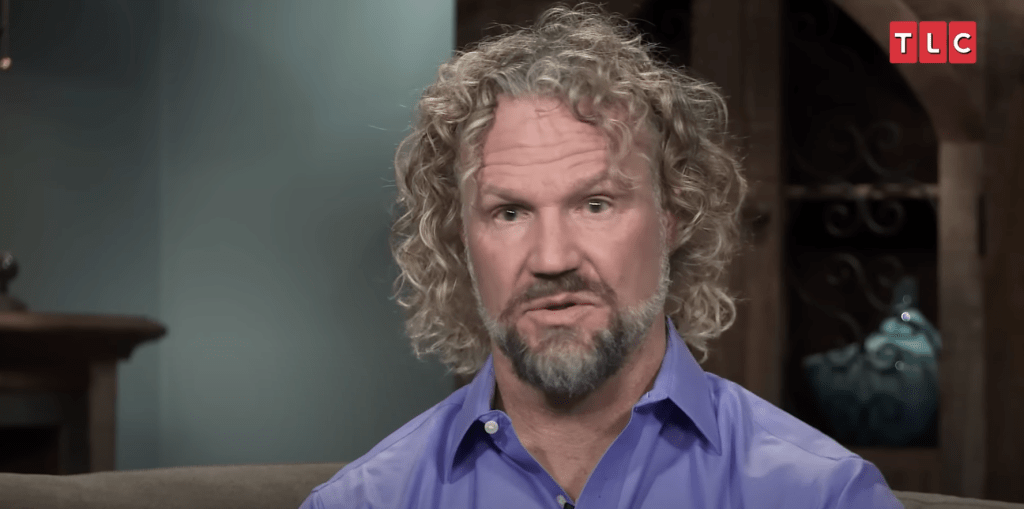 Also in the episode, Garrison Brown reaches out to Christine via Facetime in a touching moment. He's seeking guidance on replicating her renowned dinner rolls to impress his girlfriend. This gesture moves Christine deeply, especially given her recent departure from the family. It serves as a testament to the enduring familial bond she maintains with Janelle's children. The moment signifies a lot to Christine, reminding her of the unbreakable connections she maintains with Janelle and her kids.
Sister Wives airs on Sundays, at 10 pm EDT, on TLC.
Stay Connected With All About The Tea: Twitter Ι Instagram Ι YouTube Ι Facebook Ι Send Us Tips
Nancy Zhāng is an Entertainment Blogger for All About The Tea. Nancy covers hot topics, recaps and celeb news. She loves to multi-task as a writer and a private chef. She received a B.S. in Mass Communications from LSU. Nancy's married and the proud mom of 2 German Shepherds.