'RHOA' RECAP: Ralph Pittman Files For Divorce After Drew Sidora's Lesbian Affair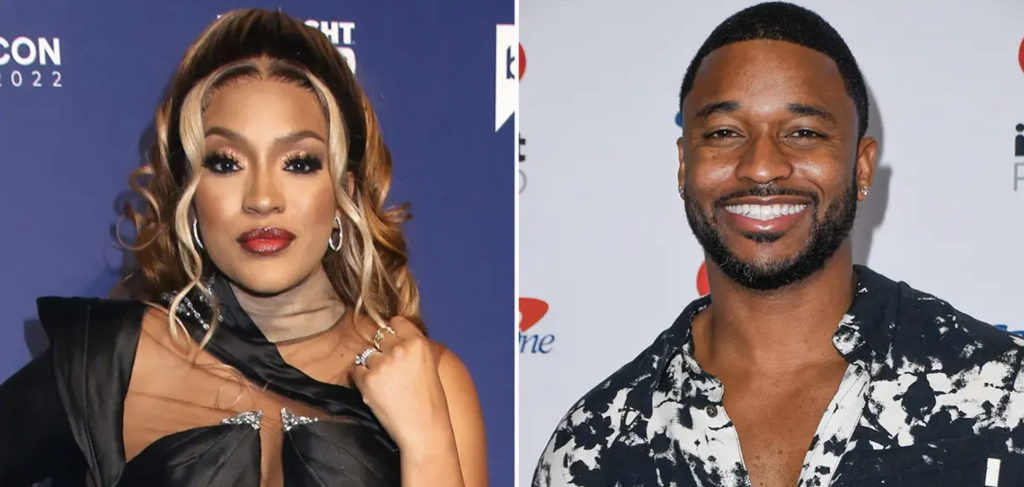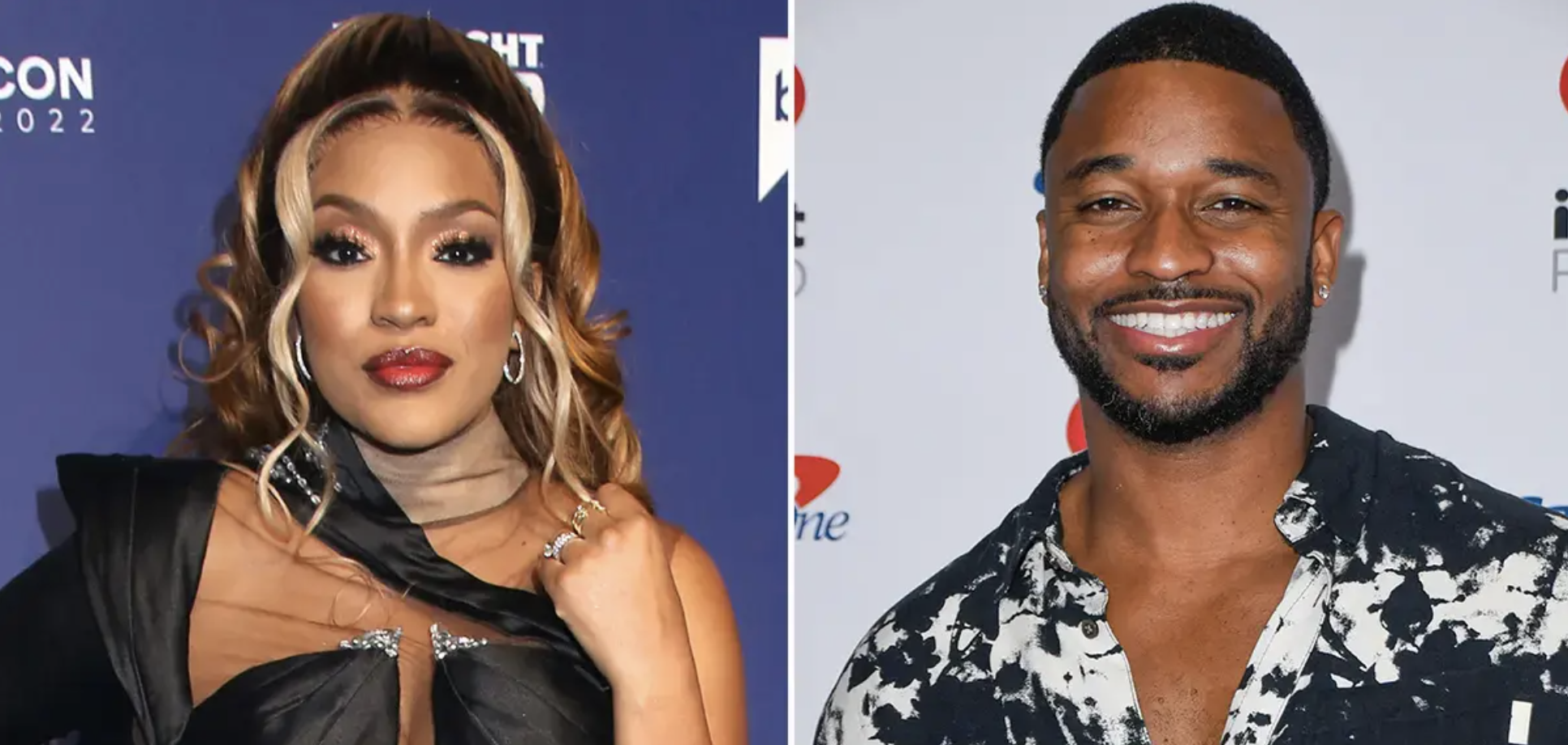 'RHOA' RECAP: Ralph Pittman Files For Divorce After Drew Sidora's Lesbian Affair 
Welcome to the season fifteen finale of The Real Housewives of Atlanta. Up first, it's March 3rd, 2023, and producers are asking Drew Sidora if there's anything she'd like to disclose. We get a flashback of the ups and downs between Drew and Ralph Pittman; along with Drew arguing with the ladies and shooting the movie for Kandi Burruss and Todd Tucker. We get flashes of the past and what's to come before getting back to January 2023. Sheree Whitfield is playing Glam-ma with Mecca as Kenya Moore practices her hair products on Brooklyn. Kandi and Todd are getting couples massages while checking up with each other after filming has wrapped. Todd and Kandi are throwing a release party and are beginning to weigh out the guest list.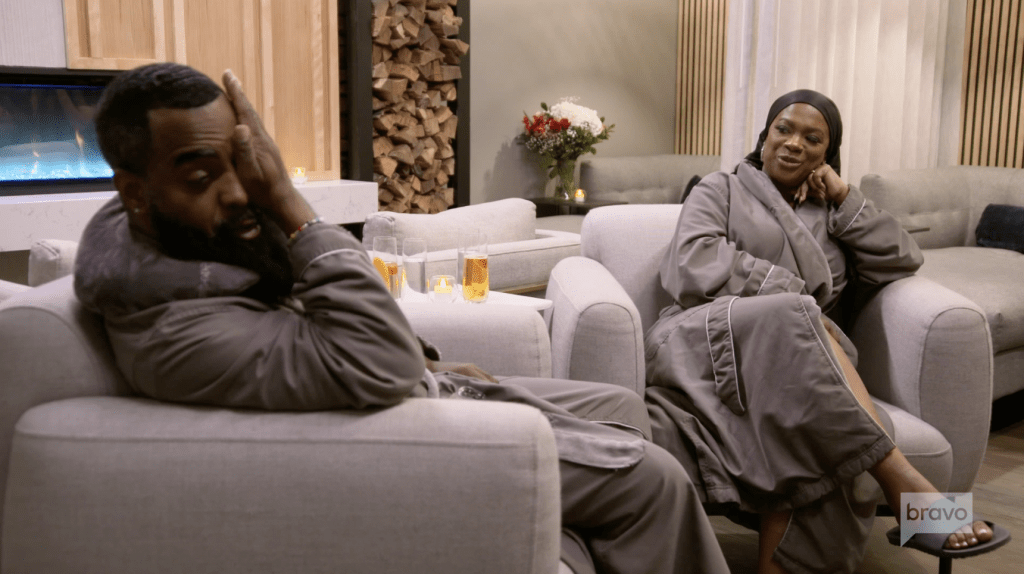 Meanwhile, we see Sanya Richards-Ross as she stops by Dr. Jackie Walters office for a checkup. After getting registered and in the back, Marlo Hampton surprises Sanya for support. The two were getting ready to hear the baby's heartbeat and Marlo's there due to Ross not being able to make it. Marlo begins filming as the nurse preps Sanya and Marlo's breaking all sorts of HIPPA laws SMH. Sanya tells Marlo about her last visit and soon Dr. Jackie comes in to explain Sanya's five weeks and five days along. Sanya mentions the due date to Deuce and Dr. Jackie warns against telling Deuce everything. Sanya says it's too late and Dr. Jackie finishes the appointment before saying her goodbyes.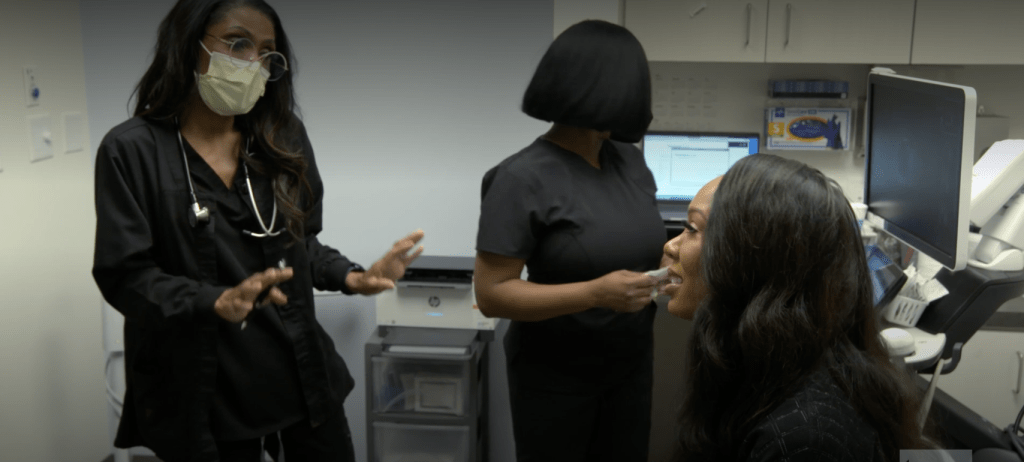 Later, Drew Sidora's home checking in on the wrap party as Ralph comes in to chat. Drew checks in on Ralph and Ralph complains about grinding while Drew's filming sex scenes. Drew brought up how much work filming a movie is and that she had to get the kids up for school. Ralph ended up moving out the room due to Drew disturbing his sleep and doesn't have a time when he'll move back in the room. Ralph's looking for stability and Drew changes the subject to Courtney Rhodes calling Drew a b**** in Portugal. Drew shows Ralph the video and unfortunately; Ralph doesn't care because Kenya, Kandi, and Marlo has called Drew a b**** before. Ralph doesn't see what's offensive about the comment and Drew wants Ralph to be loyal to her, instead of Courtney.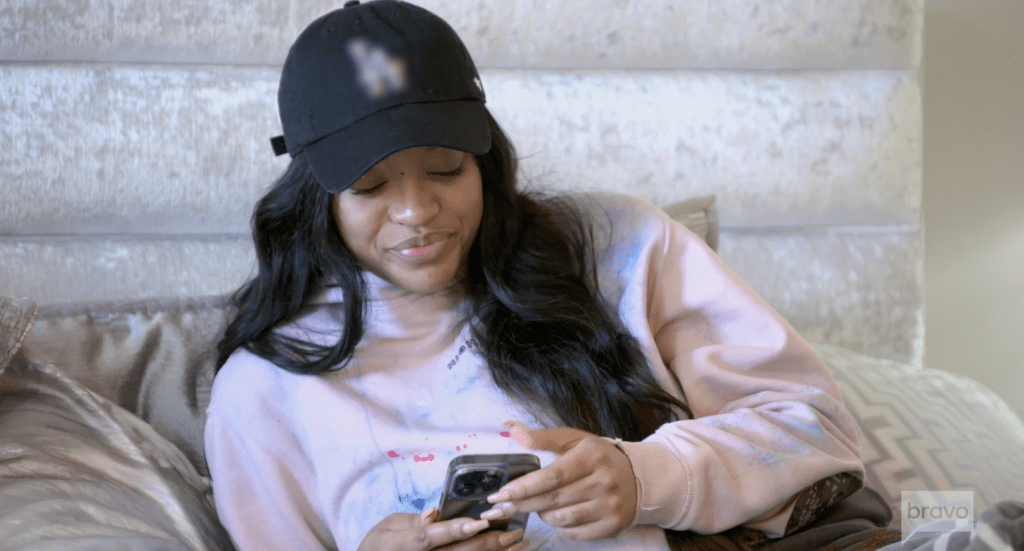 Drew Sidora doesn't feel valued in her relationship and ends up walking away from Ralph as he ask "What do you want me to do? Attack them?" as Drew walks away in disbelief. Ralph thinks its funny as Allison checks in with Drew and Ralph pretends everything's ok. Drew said she doesn't have energy and directs her attention to Allison. Allison sticks up for Drew, but Ralph claims Allison called Drew a b**** before too which causes Allison and Ralph to get into it.  Soon Drew and Ralph walk away. Drew asks to take the mic off and doesn't understand why Ralph would embarrass her like that, before running away crying. Allison's emotional as she confronts Ralph too. Allison ask "What's wrong with you? Why would you do that to her?" before going to check on Drew and Ralph's left alone to think about what he's done. Later, Sheree's with her daughter Tierra, as they discuss diet, exercise, and other methods of stress relief.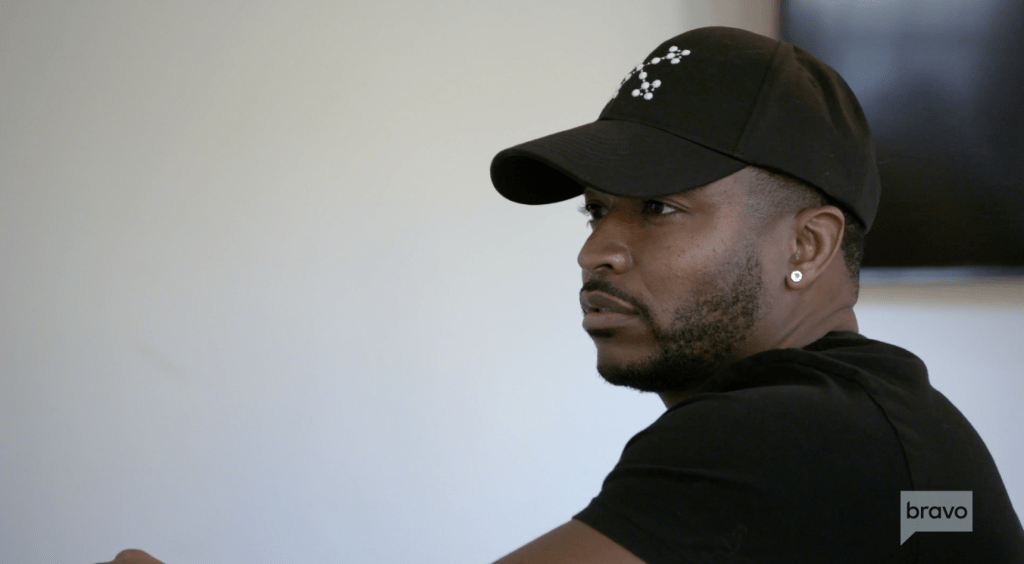 Sheree ask about the Sip and See and Tierra loved it and thought it was funny that Bob Whitfield and Martel Holt wore pink. Tierra also knew about Bob's daughter, Candiace, and Sheree's shocked that everyone knew but her. Tierra thought Sheree knew but Sheree tells Tierra about Bob telling the girls how he hid it all these years. Tierra says men are crazy and the two laugh as we move onto Kenya.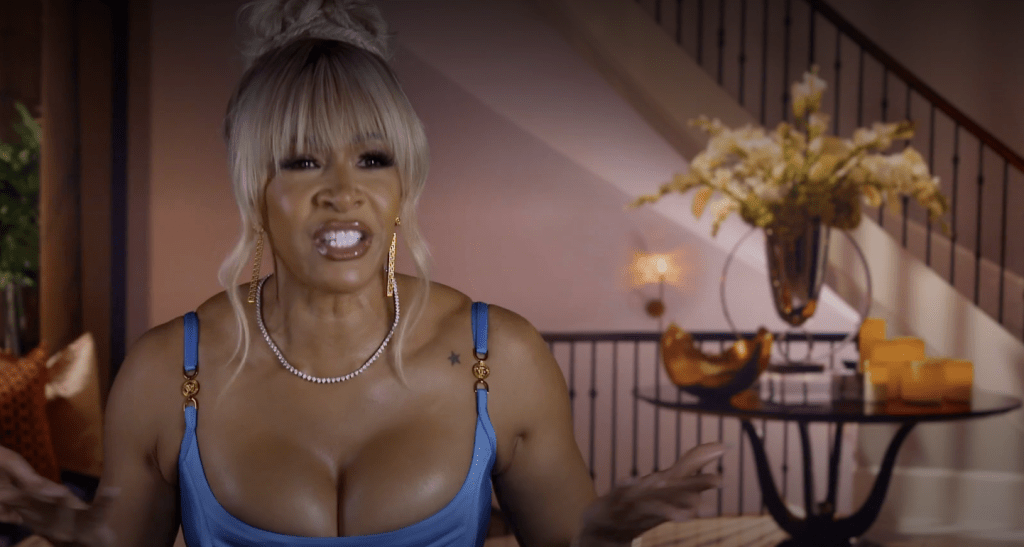 Kenya and Brooklyn are eating breakfast as Kenya's dad comes to visit. Brooklyn's still getting to know her grandpa and we get a flashback of Kenya and her dad's relationship over the years. Kenya opens up about the possibility of having another child and her dad is as confused as we are. He's worried about Kenya's health, but Kenya brings up the idea of a surrogate. Kenya understands the danger and explains she plans to talk to Marc Daley.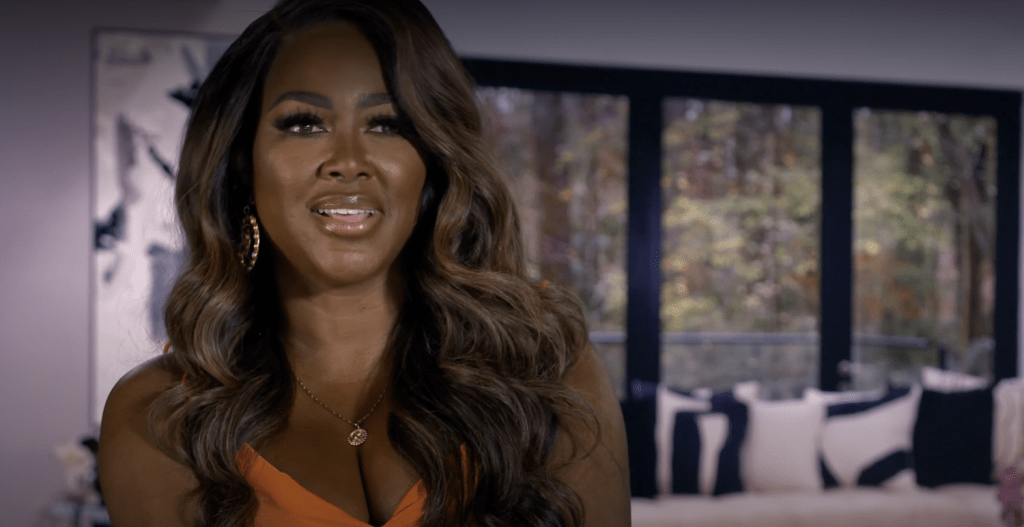 Kenya explains the legality of using the embryos and doesn't want to talk to Marc in case he files an injunction against her. Kenya's stressed but continues making breakfast for her family as they continuing bonding.
At Le'Archive, Marlo's playing in her closets with her assistant Kay. Marlo's the head of wardrobe for Tami Roman and is proud to be featured in Simply Buckhead. Scotley comes by to visit but Marlo doesn't think Scotley's her boyfriend. Marlo tells Scotley about talking with other clients before taking Scotley to the side to talk. The two joke around as Marlo flirts with Scotley and Kay bring them some drinks. Marlo invites Scotley to Kandi and Todd's wrap party; and Scotley gladly accepts. The two get close as Marlo shows Scotley around Le'Archive. 
That night, Drew and Ralph are visiting Dr. Ken for marriage counseling. Drew's tired of this pattern in their relationship and wants to address why this behavior keeps happening. Drew tells Dr. Ken that Ralph hasn't been present, and Ralph continues downplaying his role in the home. Drew talks about Ralph moving out the room and Dr. Ken mentions the two may be disconnected. Drew feels alone while Ralph feels liberated moving out of the room. Drew gets emotional as she mentions the kids notices and shows Ralph text messages from the kids. Drew covered for Ralph, but Ralph keeps dismissing Drew's feelings. Dr. Ken can barley control the session and Ralph wants to celebrate the fruits of his labor. Ralph makes it like he left to make Drew comfortable, but we know Ralph's just doing him.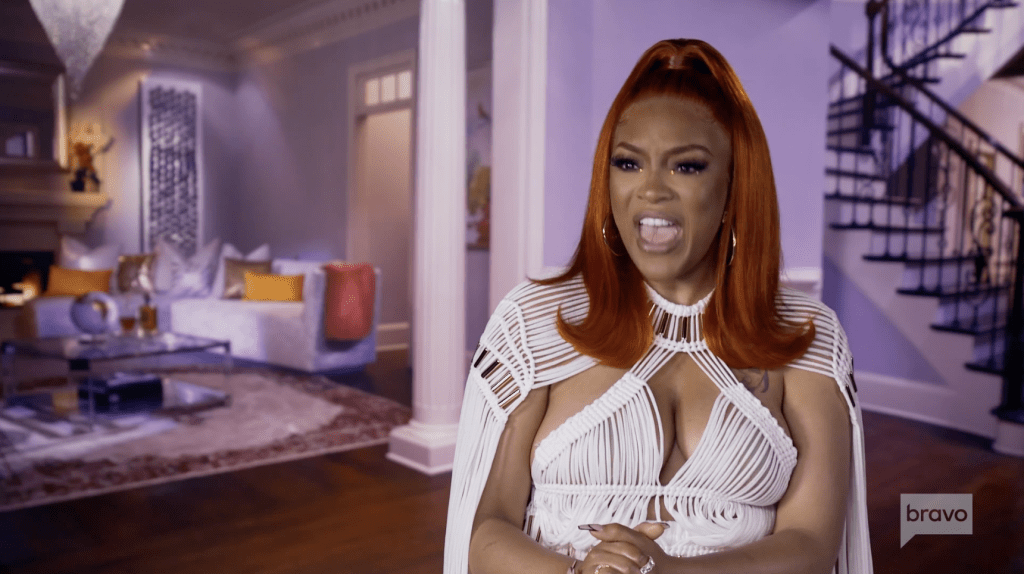 Ralph claims it's all about sleep, but Drew sees that Ralph is deflecting and not making sense. Ralph brings up Drew's best friend and they sleep in separate rooms. Drew mentions the couple also filed for divorce and Ralph says, "Who hasn't filed for divorce?". Now we see why they're in counseling, SMH. Dr. Ken ask if there's anyone else either would want to reconnect with and we end on a cliff hanger. The next day, Kandi's getting ready while discussing the guest list with Don Juan. Don Juan says over two-hundred people RSVP and Todd is pleasantly surprised. Brooklyn's helping Kenya pick out an outfit as Sheree has her daughter do the same. It's the night of the wrap party and Drew and Ralph are checking out the Hollywood stars outside and greet Don Juan inside. 
Drew reveals that Ralph knows how to show up and pretend to be a good husband, and that part scares her about him. Drew's putting the drama to the side in order to enjoy the night and have nothing but positive vibes. Soon the girls and celebrities start showing up; and Kenya gives Kandi props on her outfit as Akilah give Kandi her flowers. Kandi hypes up Drew's performance as Sanya and Ross hit the red carpet. Once inside, the crew mingles as Cynthia Baley makes an appearance with her hairstylist. Shamea and Courtney arrive as Mama Joyce makes a surprising entrance! The girls love on Mama Joyce as Kenya gets a drink. Kandi gives Drew her props on the movie and that Drew tongued everyone down on set.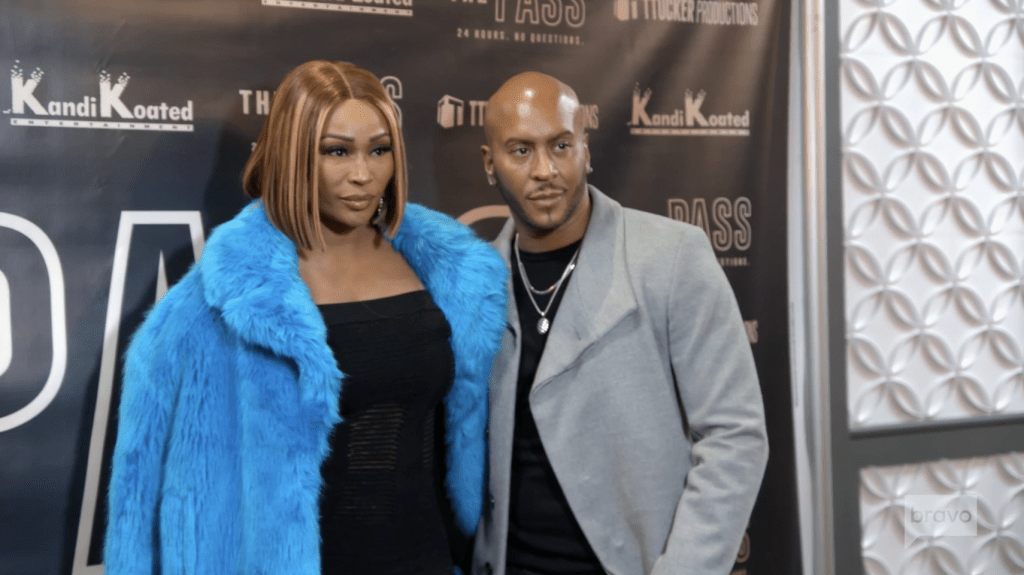 Backstage, Drew's toasting to a successful show as she hugs Ty backstage. Production is petty as they do an extra closeup on Ty. Drew greets the ladies and thanks them for coming, but Courtney tries to hug Allison and Allison snubs her. Courtney wants to squash it right now and Allison and Courtney talk to the side. Allison wants to get to the bottom of this b**** comment and Courtney continues lying. Drew mentions the tape and ask point blank who Courtney was referring to and Courtney finally owns it. Drew tells Courtney she can go since she has an attitude and Kenya walks right in between them to retrieve her drink. Monyetta Shaw-Carter interrupts the tension as Kandi inquires about Sheree, while Marlo comes in.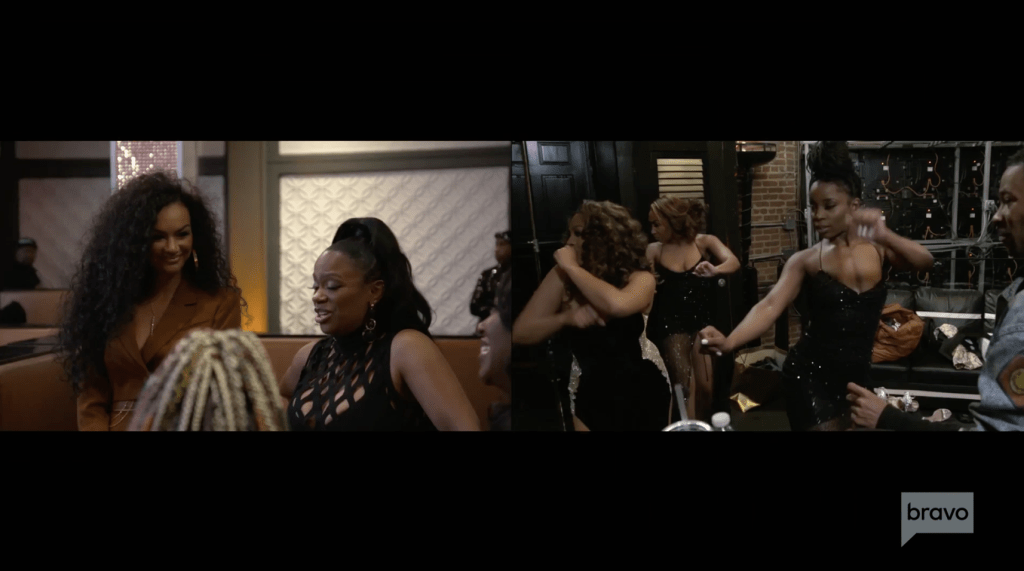 Sheree's the last to arrive and soon the girls are reunited while the party gets started. Shamea host as she shows everyone the trailer for The Pass. The audience loves it and Todd and Kandi have a hit on their hands! Allison goes backstage to help Drew change and Kandi ask Mama Joyce what she thinks. Mama's Joyce is happy if Kandi's happy and Kandi admits although they haven't participated in family counseling, that Mama Joyce has been seeing her own therapist; and that things have been good so far. Drew's ready for her performance and is determined to show the ladies she can do more than "Woo, woo, woop". Drew hits the stage looking amazing and does a great job performing. Kandi reminisce on her busy year and admits to being in a really good space as we see Todd and Kandi at The Tony awards.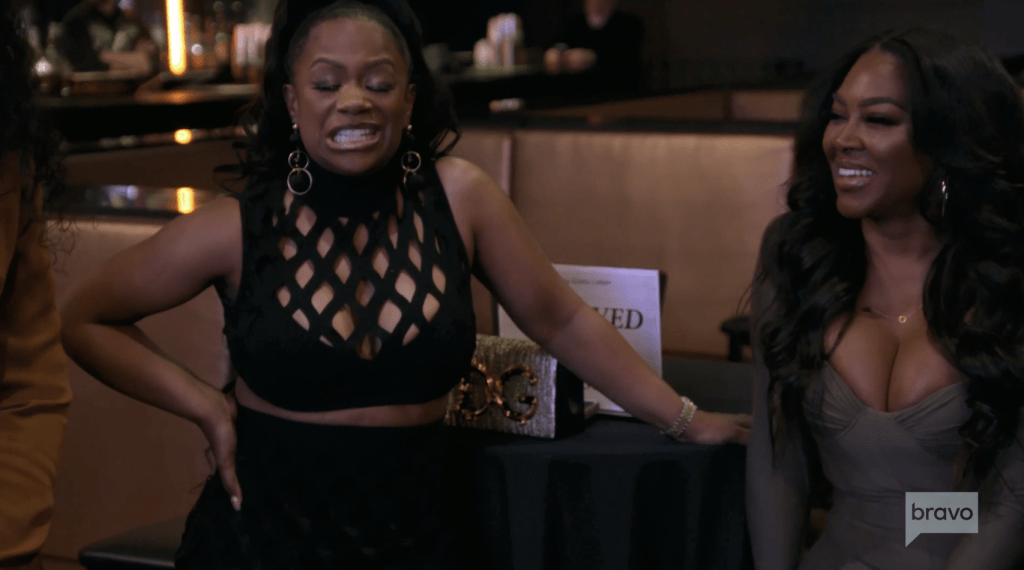 Sheree and Martel are committed to being friends as she continues her journey of self-healing. Marlo continues dating Scotley while continuing to expunge her record, while working with foster care kids. Kenya opened her Hair Spa and continues trying to divorce Marc, SMH. Drew has fireworks at the end of her set and feels triumphant after her performance. The party kicks off as the ladies wrap filming on January 28th. On March 1st, filming resumed due to news breaking that Ralph and Drew have filed for divorce. Marlo's reading the news and calls Sheree while Kenya and Sanya react to how sad it is. Marlo tells Sheree about Drew and Ralph racing to the courthouse to file and that the streets claim Drew's dating Ty (Mimi's ex from Love and Hip Hop). 
Marlo can't get over Drew's dating a woman and Sanya's getting emotional while talking to Ross. In their confessionals, Kandi admits Drew met Ty on set and Monyetta says that backstage, Drew claimed if she and Ralph didn't work out; that she'd just get with her crush, Ty! Lord! Kandi says the rumor is Drew and Ty hooked up, but no one knows for sure. At Sanya's, she's getting things set for Mommy Nation while Mama Sharon fixes her some tea. After getting off the phone, Sanya, and Mama Sharon chat while Mama Sharon ask Sanya to relax. Sanya reveals at her seven-week checkup that the baby stopped growing and unfortunately Sanya suffered a miscarriage in New York. 
Sanya not only had to get a blood transfusion, but Ross wasn't even there! Sanya cries to Mama Sharon about Deuce being so upset and how much seeing him cry hurt her. Deuce did ask if Sanya was okay and although Sanya wasn't okay, she was happy to get the news off her chest. Mama Sharon suggest Sanya take a beat and it's revealed that Sanya's family moved ten minutes away and that she and Ross will continue trying for a baby. It's March 3rd, 2023, and production has Drew sit down for an interview five days after filing for divorce. Kenya checks in on Drew as Sheree wraps up her confessional interview. Drew explains to Kenya that she's worried about the kids as Kenya advises Drew to protect her energy and the kids. Sheree checks in with Drew and Drew reveals it's a rollercoaster of emotions. Sheree tells Drew she'll be there for her and to call her anytime. How sweet.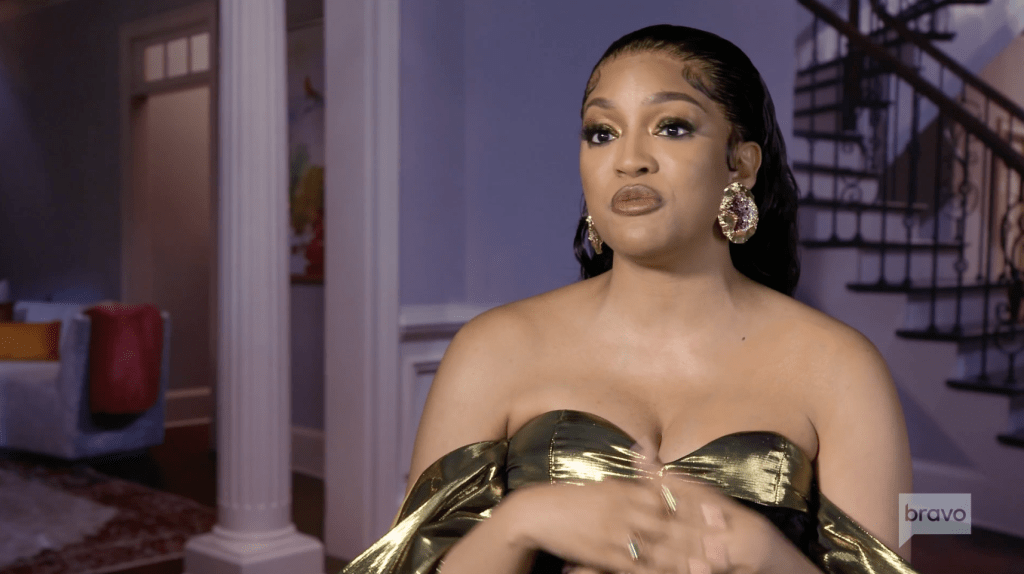 Drew tells Sheree about Ralph's lawyer running to the press and that her father's still struggling. Sheree begins crying due to her dad passing away two days ago. The two hug and connect for the first time. Drew's ready and makes her way to her chair as the interview begins at 6PM. Drew's already grabbing tissues as production calms Drew down as she reminisce on her last time there with Ralph. Ralph's also interviewing separately, and Drew admits to losing herself in the relationship. Drew admits she allowed Ralph to have inappropriate relationships with other women as Ralph calls his lawyer. Ralph's not mentioning anything but claims he moved back into the room after their marriage. Drew disputes that and begins getting overwhelmed by the newness of it all.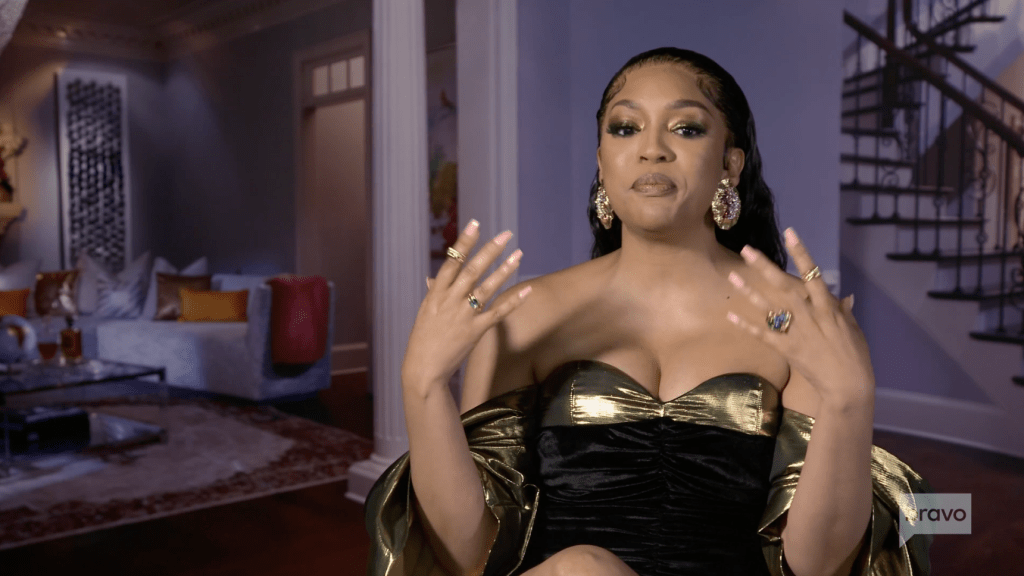 Production takes a break as Drew continues breaking down. After the break, Drew receives twenty-seven new messages and it's because Mimi Faust post a story suggesting Ty Young and Drew had an affair! The news goes viral, and production is front and center. Ralph claims Drew and Ty have a "friendship" and says he can't talk about it. Then, Courtney says that she heard Drew was bisexual and even asked Ralph to clarify! Ralph told Courtney that Drew has fun with other women and that it's not a big secret. Meanwhile, Drew's freaking out that word got out about Ty and that it's EVERYWHERE! Drew claims it's a low reach and Courtney outs Drew saying she visits other women in Texas. Courtney mentions Ralph has a lot in discovery and that Ralph has proof of Drew's infidelity.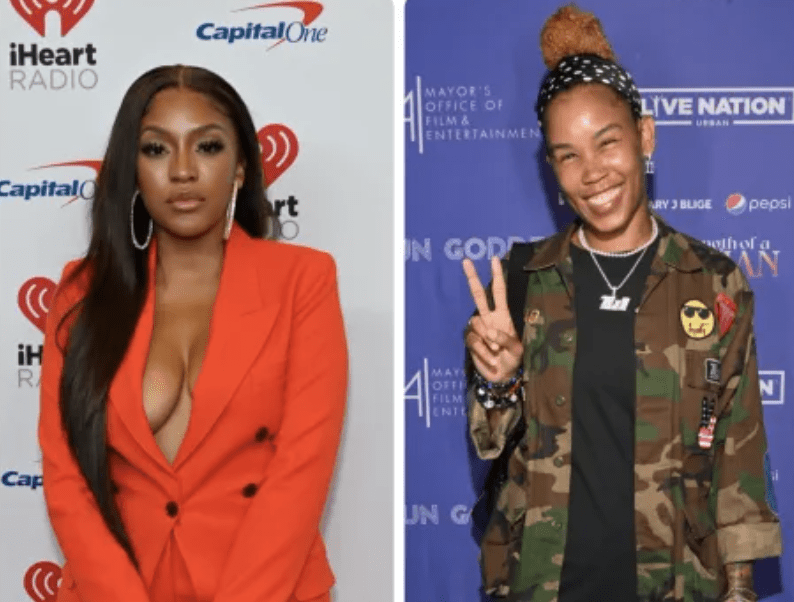 Just off camera, Courtney claims to have pictures of Drew and Ty in her phone but that she wasn't going to mention that on camera. Courtney shouldn't be left alone in a room with vodka, and it clearly shows SMH. Courtney even mentions that's why Drew wanted Ralph to adopt her son, so Drew could run off and be with Ty! Producers ask Drew who Ty is, and Drew only mentions Ty is a former WNBA player and that they met on Kandi's movie set. Drew says Ty was a friend of her costar, which was Drew's romantic partner in the film. Drew believes Ralph leaked this information to the press and believes Ralph begun creating his own conclusion to what Drew's been up to. Ralph apologized to People Magazine for their failed marriage and continues co-parenting while all this mess plays out. Drew begins crying as production takes off her mic and we have to wait until next week for the explosive two-part reunion! Be sure to come back next week, for part one of The Real Housewives of Atlanta Reunion! 
Stay Connected With All About The Tea: TwitterΙ InstagramΙ YouTube Ι Facebook Ι Send Us Tips
LeAndra Williams is a content contributor at All About The Tea. She's a social worker and (super) mom by day, and a reality T.V. junkie by night.