'RHOA' RECAP: Drew Sidora Explodes On Marlo For Recording Her Lesbian  Encounter With LaToya Ali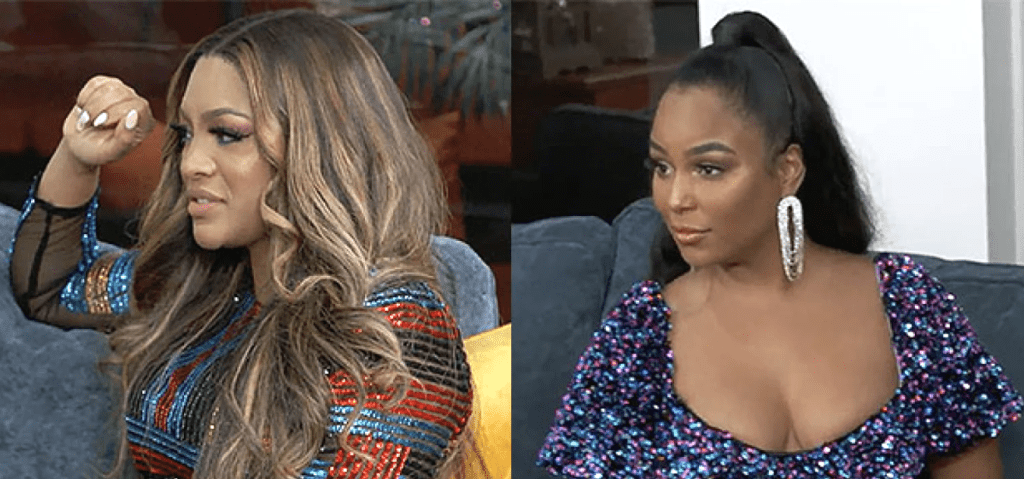 'RHOA' RECAP: Drew Sidora Explodes On Marlo For Recording Her Lesbian  Encounter With LaToya Ali
Welcome to a new episode of The Real Housewives of Atlanta! The ladies are on day three of Sheree Whitfield's healing trip in Portugal and Kandi Burruss is heading back to the states for work. The next morning the ladies are getting ready as Marlo Hampton and Sanya Richards-Ross discuss Marlo's starting over with Drew Sidora.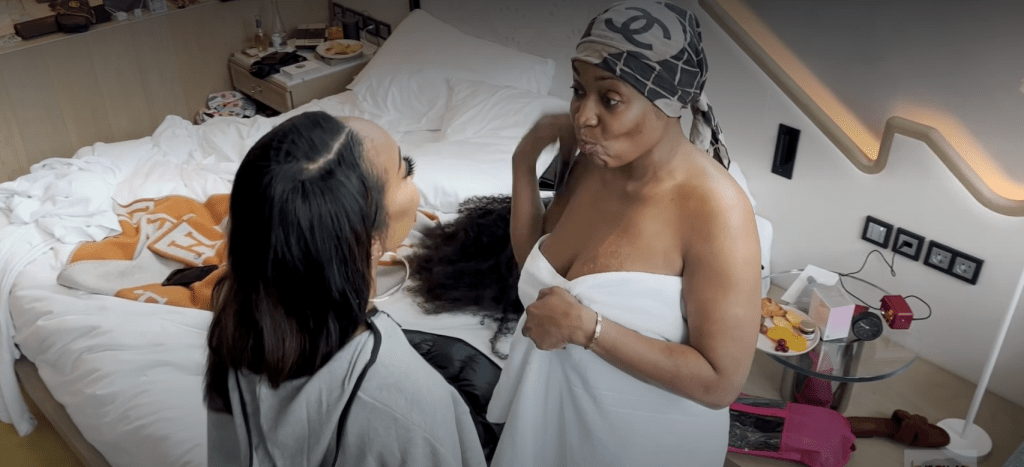 Monyetta Shaw-Carter checks in on Kenya Moore after her fall from the previous day, and Kenya's just grateful to be standing. In her talking head confessional, Kenya thinks someone put roots on her and when producers ask who Kenya think is the culprit; she doesn't hesitate to name Marlo as suspect number one. Kenya tells Monyetta she couldn't sleep due to the drama between Kandi and Drew. A flashback shows Kandi calling Shamea Morton for validation on the Drew and LaToya Forever kiss of it all.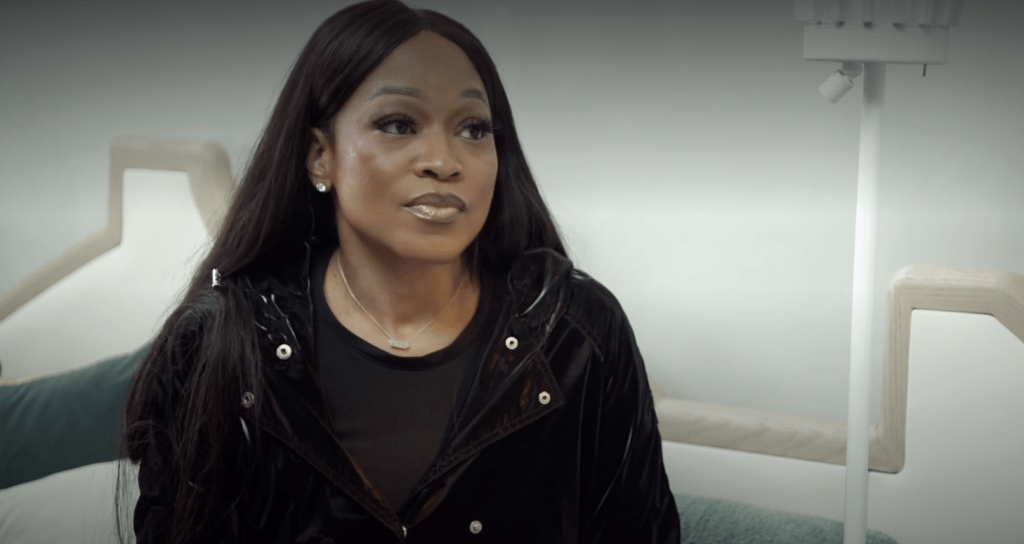 Monyetta animates Kandi's frustration from last night and Kenya questions why Drew's so upset about the kiss. Kenya confirms she too saw Drew and LaToya kiss and Monyetta tells Kenya about Marlo sending the video to LaToya, who then sent the footage to Drew. Producers show Drew calling LaToya to try and clear up her name but it's not working.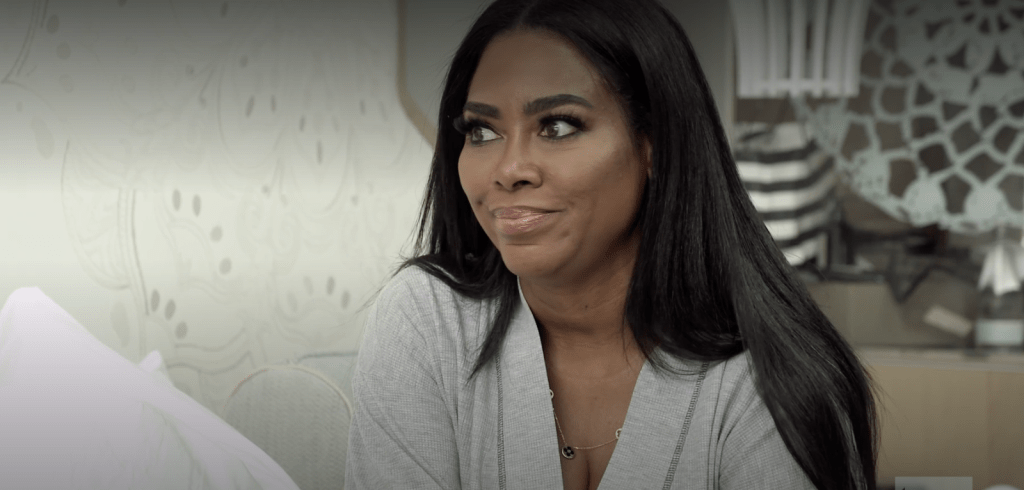 There's video evidence of LaToya admitting to the kiss and I'm wondering how Drew's going wiggle her way out of this. Sanya and Marlo wonder if Drew's going to address the drama and believes Drew paid LaToya hush money. Later, Drew meets Sheree in the lobby and the two begin discussing last night.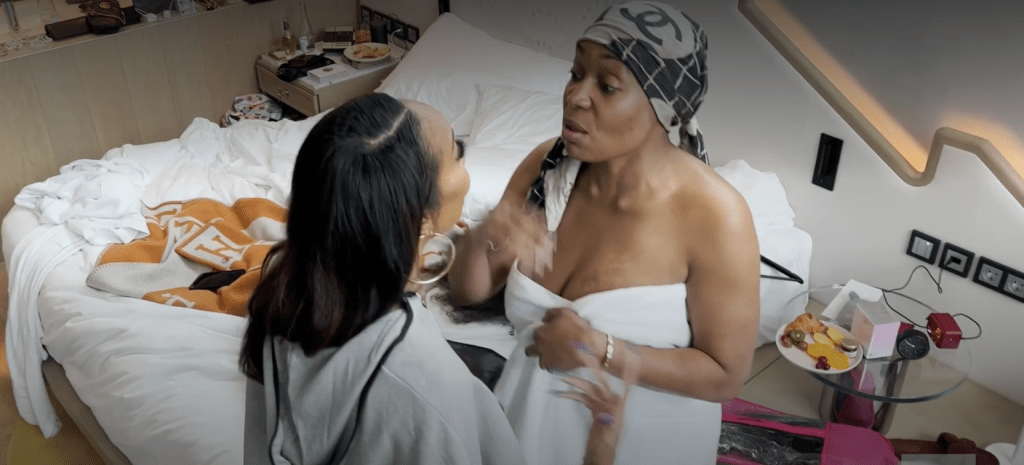 Drew thought they were in a safe space and reveals to Sheree that LaToya sent Drew the video from last night. Drew shows Sheree the text message where LaToya denounced their intimate moment and Drew thinks Marlo was looking for a moment. Drew thinks Marlo's apology was fake and doesn't think the two will ever be friends.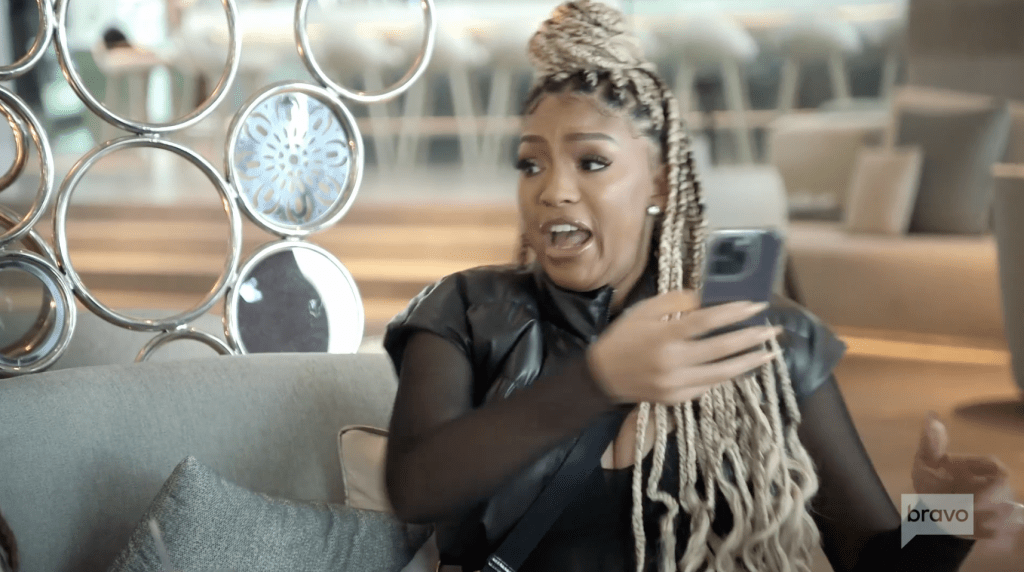 Sheree confirms that Kandi, Kenya, Marlo, and Shamea witnessed the kiss, but Drew continues making excuses. Drew's looking at everyone with a side eye and mentions that Kandi's word used to be golden; until Kandi decided to lie on Drew.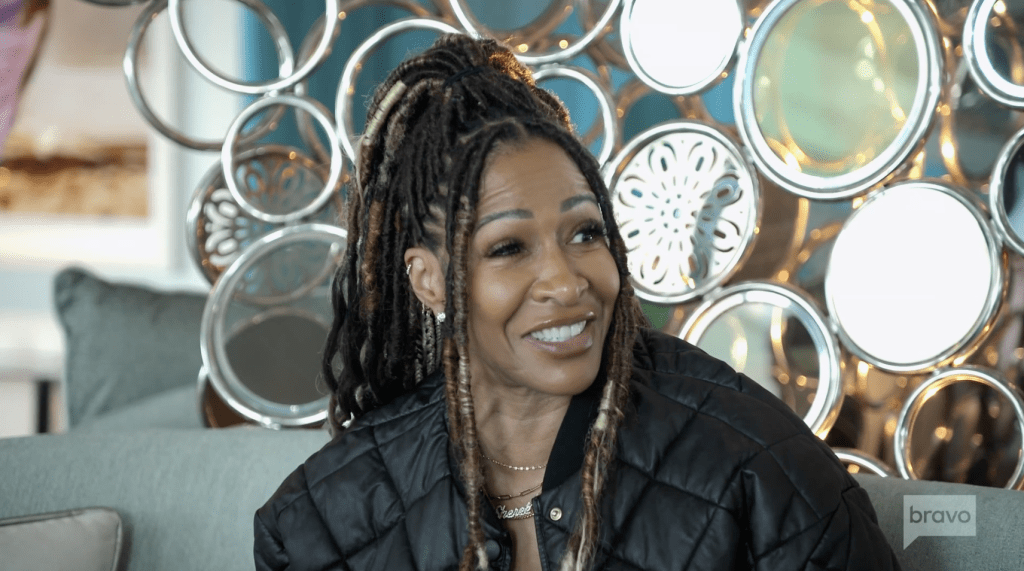 Sheree asks what Kandi's purpose would be to lie and Drew believes Kandi's trying to warm her up to play in Kandi's upcoming movie. Drew brings up Bedroom Kandi and Sheree continues listening while admitting to producers that she knows Drew is lying. Drew claims that she'll be okay if she doesn't star in Kandi's movie or if they're no longer friends.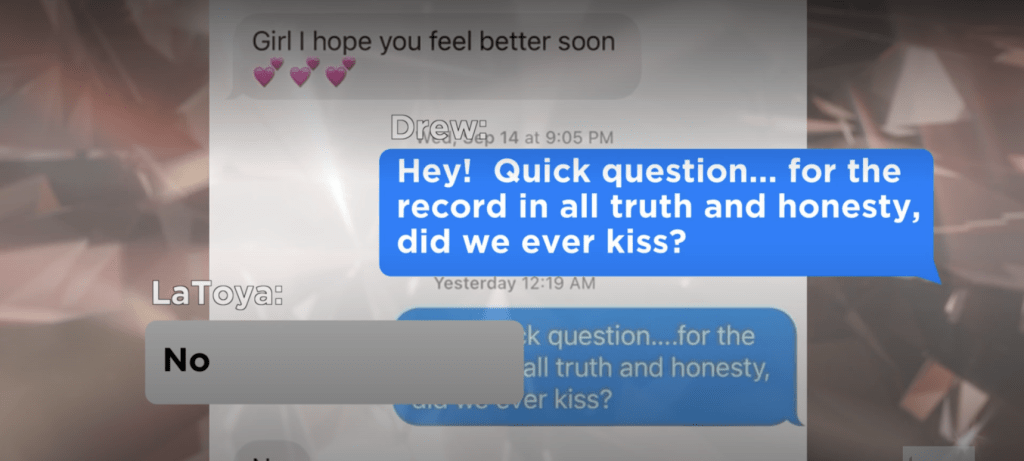 In Kenya's room, Kenya wonders if Kandi and Drew spoke before Kandi left; and believes Drew should be mad at Marlo for sending the video. Kenya calls Marlo a snake before Monyetta spills more tea! Apparently, last night Marlo and Sheree were talking to Courtney Rhodes about having her back and footage shows the ladies telling Courtney to watch out for Drew.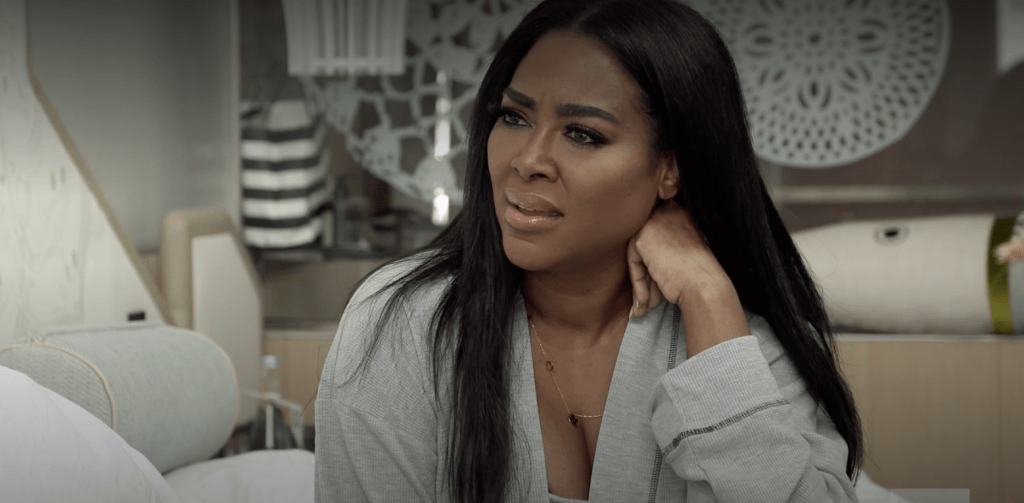 Everyone meets in the lobby for their next adventure and seem to be in good spirits as the day begins. Once on the bus, Sheree informs the group they're heading to a sound bath to provide the group mental clarity. Kenya discusses her trip to the hospital and of course Courtney has something to negative to say in her confessional. Monyetta shares her history as a radio personality and actually drops a few bars for the ladies. Once the ladies transfer to a smaller van to get up a hill, Sanya questions the energy after the drama and Kenya notices Courtney's sour face. Kenya inquires about Drew and Courtney's interactions and Drew definitely feels the shift in Courtney's demeanor. Kenya tries to warn Drew about her shifty cousin but Drew just brushes it off for the moment.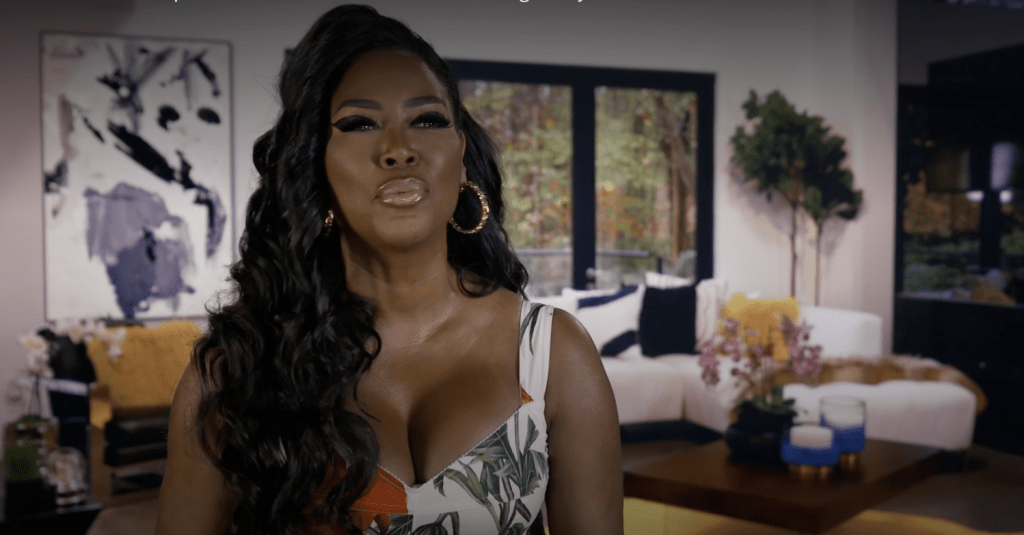 The group arrives to participate in the sound bath and meet their sound healers who lead them to their quiet place. Once in position, the ladies are instructed to concentrate on their breathing and to let their thoughts flow. For once, everyone's quiet and enjoying this quiet time as Sheree reflects on the peace she needs. Sanya's thinking about her sister Shari as Drew thinks about her troubled marriage to Ralph Pittman. Kenya's thinking about Brooklyn and the possibility of having another child, as Marlo thinks about Scotley instead of her nephews.  SMH.
Once time is up, Sheree discusses the peace she felt, and Drew briefly talks about her family. The ladies complete their session with a five minute meditation and for some reason Kenya begins breaking down crying! Sheree checks in on Kenya, but Kenya opts to keep her feelings to herself. As the group heads upstairs for lunch, Kenya pulls Gitta (the sound healer) to the side to ask a question. Kenya breaks down as she explains wanting to help more people and not knowing what she did to deserve a daughter like Brooklyn. Kenya thanks Gitta as Monyetta consoles Kenya as Marlo compliments the sleep she just got. After the break-in, Marlo doesn't sleep at night and is appreciative of the extra Z's she can get. 
At the table, Marlo's acid reflux begins kicking in as Sheree explains the peace she felt during the sound bath. Sheree discusses her healing journey and the possibility of a spell being placed on her. As the food comes out, Monyetta discusses the fun from last night before Sheree brings up the negativity. Sheree fills Kenya in on the mess but Marlo's over all the sex and thinks most of the ladies are undercover lesbians. Marlo chimes in about the video she sent to LaToya and questions whether the group is in the midst of a liar. Drew's upset that Marlo recorded her but doesn't seem phased that Monyetta did the same. Monyetta put the camera away once she realized filming had wrapped and Drew begins going in on Marlo.
Drew wonders why Marlo inserted herself in her and Kandi's drama, but Marlo claims it was "fun shade." Drew calls Marlo a snake and taps the table before telling Marlo not to record her again. Marlo begins mocking Drew as Drew threatens to flip Marlo over the table. Marlo believes Drew's upset because she's lying, but Drew thinks Marlo should focus on getting her record expunged and regrowing her hair follicles. The two begin going back and forth as Drew tells Marlo to get a husband before Marlo begins talking about Ralph. The ladies begin chanting as a distraction and Kenya changes temperatures by putting Courtney on blast about what was said about Drew.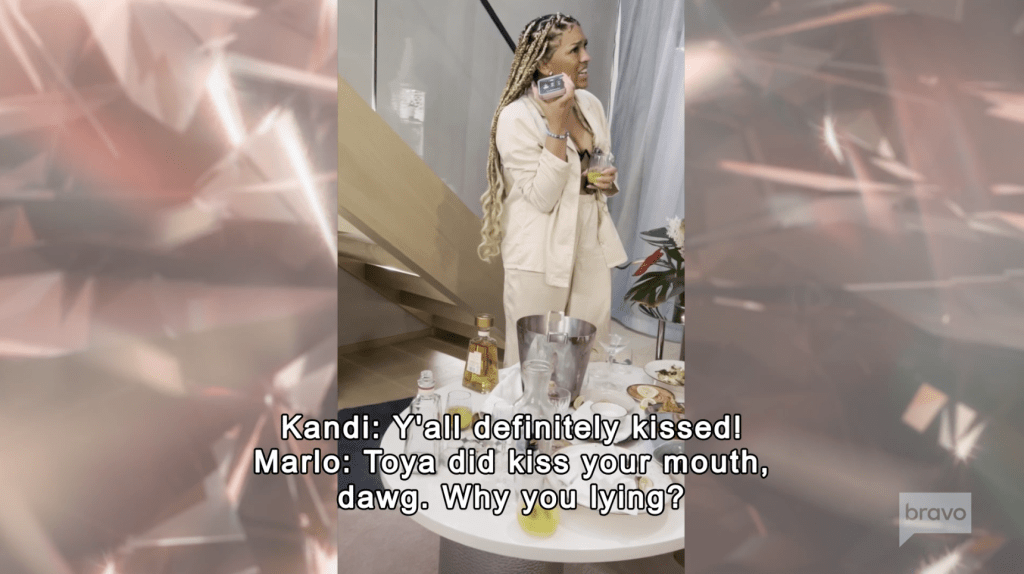 Courtney doesn't take the bait, but Monyetta takes the assist and blows up Sanya, Marlo, and Sheree's spot. Kenya begins spilling the tea and Courtney tries to get crunk, but Kenya tells her to calm down. Courtney asks Kenya what she's going to do about it and Kenya tells Courtney to shut up before Courtney tells Kenya to worry about her karma. Courtney discusses Kenya's trip to the hospital as Kenya ignores her and Sheree calls everyone an embarrassment. Sheree gets upset and leaves the table before crying to Marlo. Kenya gathers the group as Courtney and Marlo continue talking sh** and Drew warns the ladies about potential snakes. Kenya believes Courtney's the snake as Drew takes Courtney to the side for a chat. 
Drew tries to get Courtney to see her POV, but Courtney doesn't see the issue with Marlo recording. The two discuss the difference between Marlo and Monyetta recording and it's clear Marlo can do no wrong in Courtney's eyes. Drew tells Courtney to be careful of Marlo as Sanya holds Marlo accountable for escalating the situation. The ladies ride back to the hotel in silence and quickly call it a night. That evening, Sheree's doing a photoshoot in her room as Marlo checks in on her nephews. Drew gets a massage as Sanya chats with her mom on the phone. Kenya calls Brooklyn as Courtney and Sanya meet up with Marlo in her room. Kenya, Drew, Sheree, and Monyetta meet downstairs for dinner and discuss the day while sipping on drinks.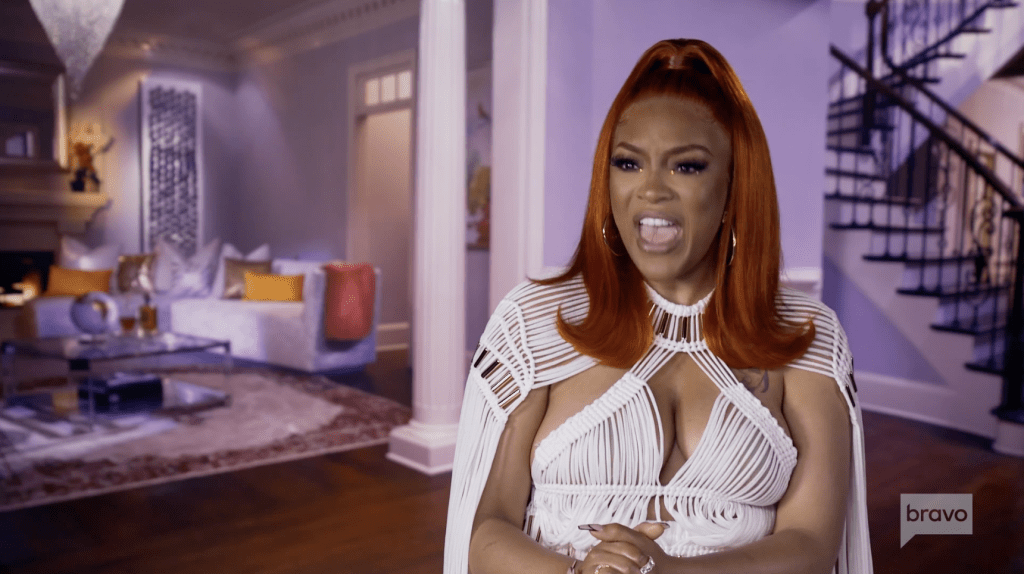 Sheree knew something was going down after last night and Kenya's shocked by Courtney's aggression towards her. Kenya reiterated what Monyetta told her, but Sheree thinks Kenya should stay out of it. Drew tells the ladies about telling Courtney to watch out for Marlo and Sanya's upset about Monyetta snitching on them. Sheree asks Monyetta how she brought the information back to Kenya and Sheree claims Marlo never spoke negatively about Drew. Drew's over the fakeness and the three amigos take a shot before meeting up with the rest of the group.
At dinner, the ladies order appetizers before giving Sheree sh** about her flirty conversation with Martel Holt. Sanya questions the ladies about their plans for Christmas and soon the conversation is focused on Drew and Ralph's marriage. Ralph and Drew are celebrating their eight-year wedding anniversary and Drew admits she's still in therapy, but Ralph took a break. A flashback shows the many issues between Ralph and Drew but Drew's still holding on for dear life. The ladies toast to friendship and porn stars as more drinks come to the table. Kenya takes Sanya's cocktail but gives it back when Sanya requests it. Kenya asks Monyetta if she's checked on Kandi and soon we're back talking about Drew and LaToya's kiss. 
Marlo tries to clean it up as Sanya chimes in to tell the table she didn't agree with Marlo recording their discussion. However, Sanya addresses Monyetta about telling Kenya their business and Monyetta gives a half-a** apology. Marlo apologizes for sending the video but still wants to know the truth. Drew tells Marlo to worry about her legal issues and whether Marlo can pass a drug test. The two begin going back and forth about taxes, technology, and where Marlo gets her money from. Drew tells Marlo to keep her name out her mouth as Drew gives Marlo the stink eye. Sheree wants the insults to stop as Marlo tells Drew to worry about her karma and Monyetta wants clarification on "karma." Drew reveals Courtney's comment about Kenya to the group and Courtney tries to backpedal, but it's too late.
Kenya calls Courtney heartless as Marlo begins coughing and Courtney claims Kenya has acted viciously also. Kenya tells Courtney what she said what BS and soon the two go back and forth before Kenya tells Courtney she's done with her. Kenya calls Courtney the dark cloud as the two call each other irrelevant. Sheree quiets the ladies down and the ladies are finally on their last day of the trip in Portugal. Sheree's meditating as Sanya packs while chatting with her son, Deuce. 
The ladies board the van to head to the winery for their final adventure in Portugal. After being introduced to their guide, the ladies begin wine tasting with no drama. Unfortunately, Marlo interrupts their good time by reading a text message she just received from Ralph. Ralph tells Marlo to keep his name out her mouth and Marlo doesn't understand what she said wrong. Marlo apologizes to Drew but Drew's over Marlo speaking about Ralph. Kenya encourages the ladies to leave the drama where it is, and the group gets drunk while they complete their final adventure. The ladies get dancing lessons from the citizens of Portugal as everyone reminisce on the non-healing that's taken place. SMH. The ladies finish their trip with a dance routine and it's clear way more healing needs to be done to get these ladies back on track. Be sure to come back next week for a brand-new episode of The Real Housewives of Atlanta.
Stay Connected With All About The Tea: Twitter Ι Instagram Ι YouTube Ι Facebook Ι Send Us Tips 
LeAndra Williams is a content contributor at All About The Tea. She's a social worker and (super) mom by day, and a reality T.V. junkie by night.