Lenny Hochstein SNAPS and ATTACKS 'RHOM' Fans For Dissing His Engagement To Katharina Mazepa
Lenny Hochstein SNAPS and ATTACKS 'RHOM' Fans For Dissing His Engagement To Katharina Mazepa
Lenny Hochstein unleashed a fiery response to fans who had been less than supportive of his recent engagement to Katharina Mazepa, 27.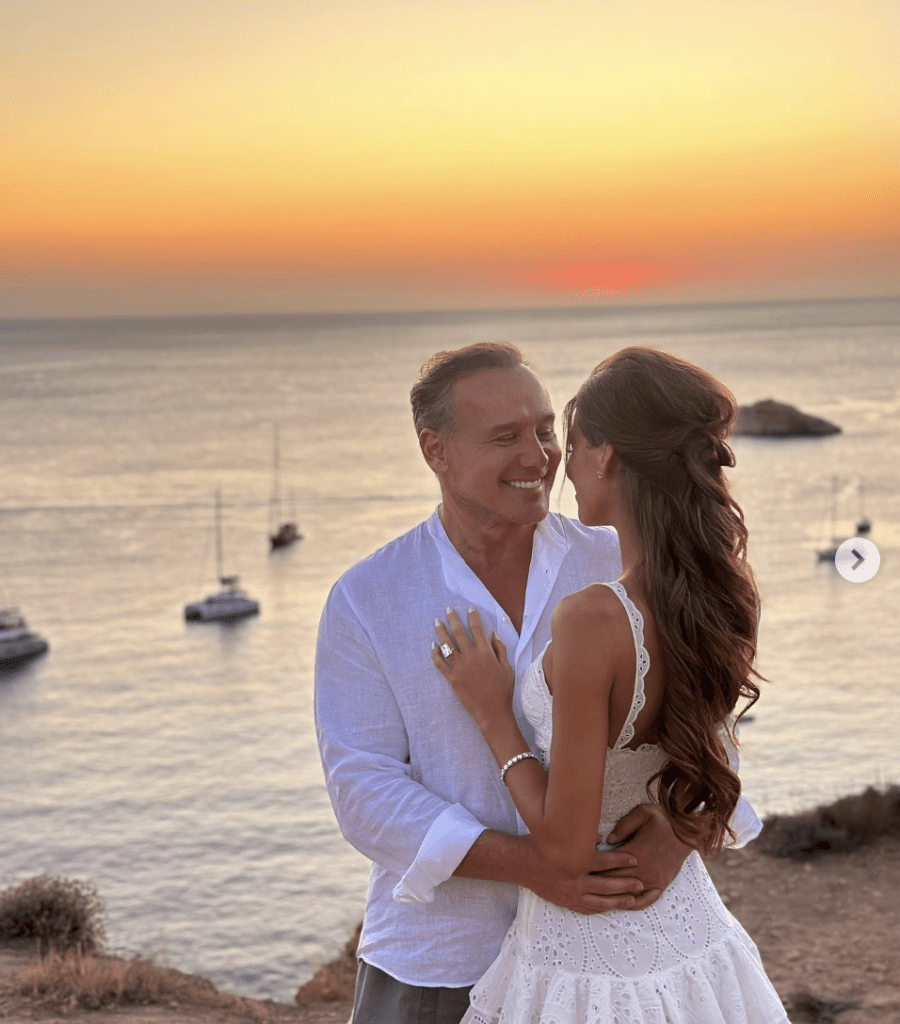 The plastic surgeon took to social media to defend his relationship and didn't hold back on expressing his feelings. Lenny's aggressive and rude reaction has left Real Housewives of Miami fans buzzing with intrigue and curiosity, eager to delve deeper into the drama surrounding his controversial engagement.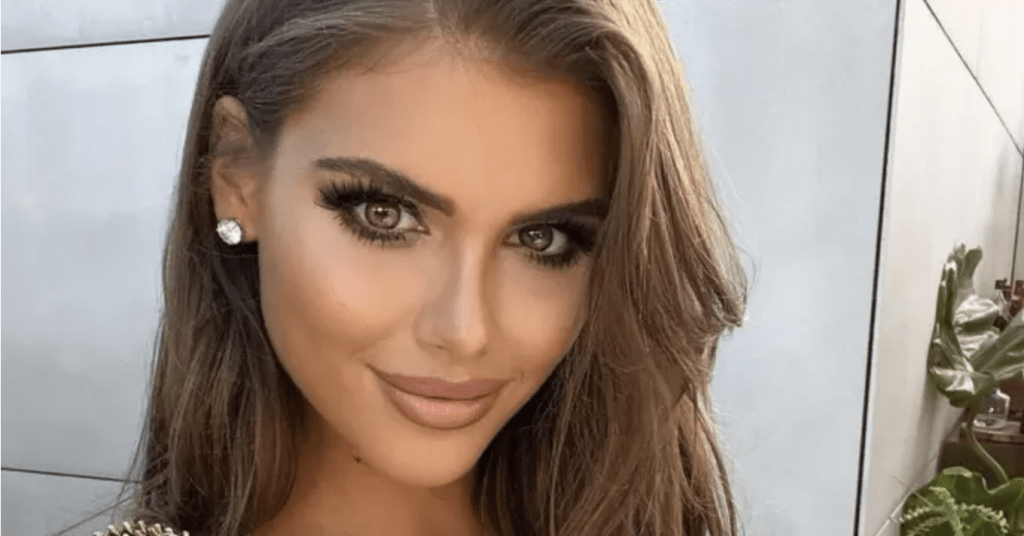 The couple's controversial engagement sparked a flurry of criticism from social media followers. The Miami based physician surprised Katharina with a romantic proposal during their vacation in Spain, and the couple couldn't wait to share the joyous news with the world. However, instead of receiving the expected flood of congratulations, Katharina's Instagram post were inundated with venomous comments, alluding to the fact that Lenny is still legally married to his estranged wife, Lisa Hochstein.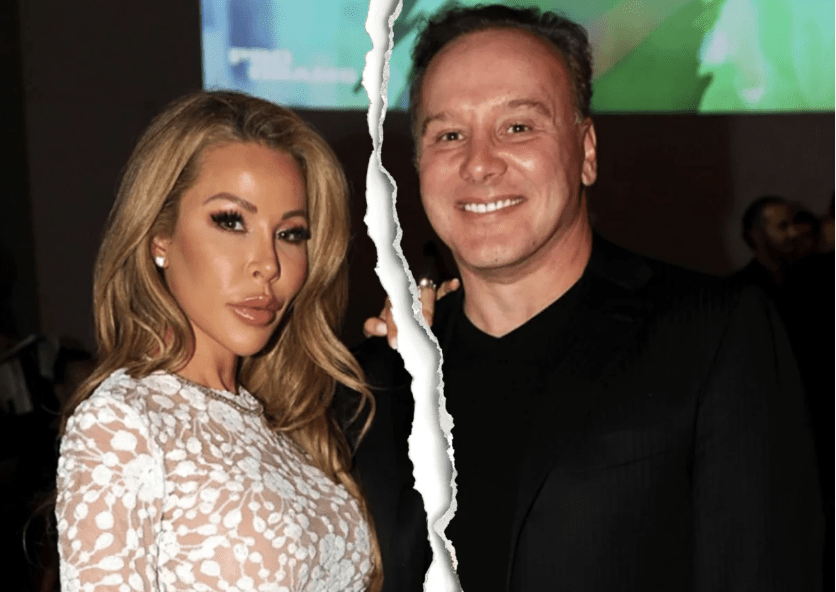 Katharina Mazepa took to Instagram on Saturday evening from Spain to share photos from the happy couple's romantic getaway. "On top of an ancient pirate cave, overlooking the sunset over breathtaking Es Vedrá, he asked to steal me away forever," Katharina captioned the shocking post that left reality TV fans and followers stunned.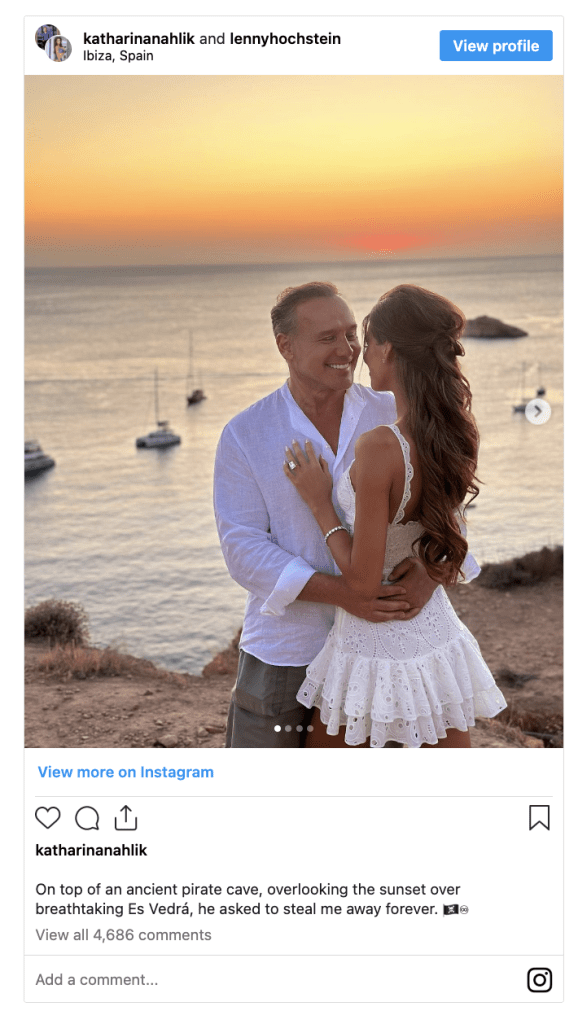 Katharina Mazepa's engagement post generated over 4,700 comments, with Lenny Hochstein, 57, taking the lead in responding to the negative ones, one person under the post noted, "You know what's sad? You're soooooo happy in this pic but you're awake at 140 am EST replying to people on IG. That screams "happiness" to me."
When someone simply inquired, "Ain't it to soon…," Lenny sarcastically responded, "should I have consulted you first to make sure you approved of the timing?"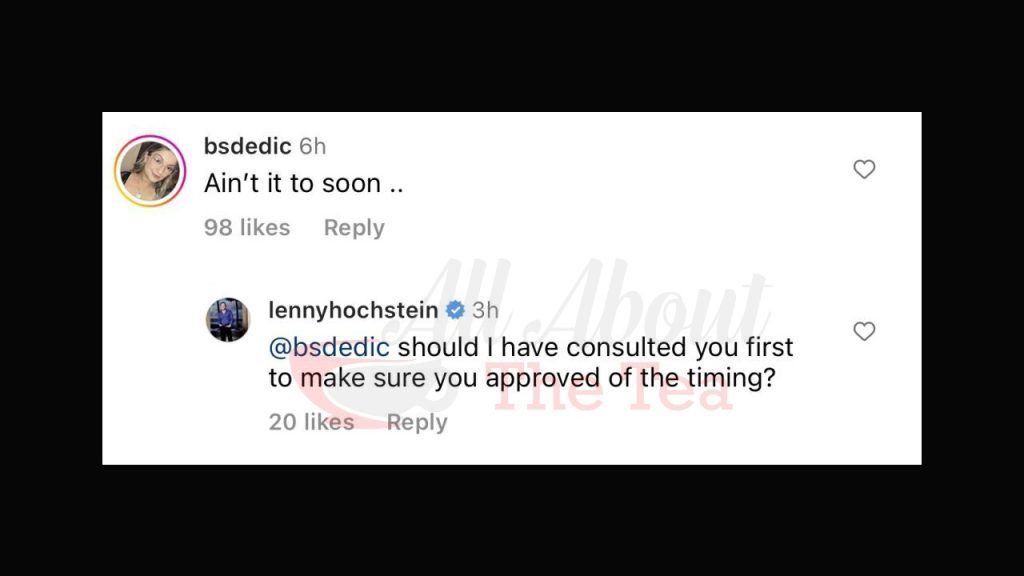 Another person wrote, "He must be very rich? To purpose with short pants & runner shoes on & to get a "yes" , come on lad, long pants & expensive shoes are a must for woman like this, 🤷‍♂️" Lenny rudely responded, "those shoes are more expensive than anything you own."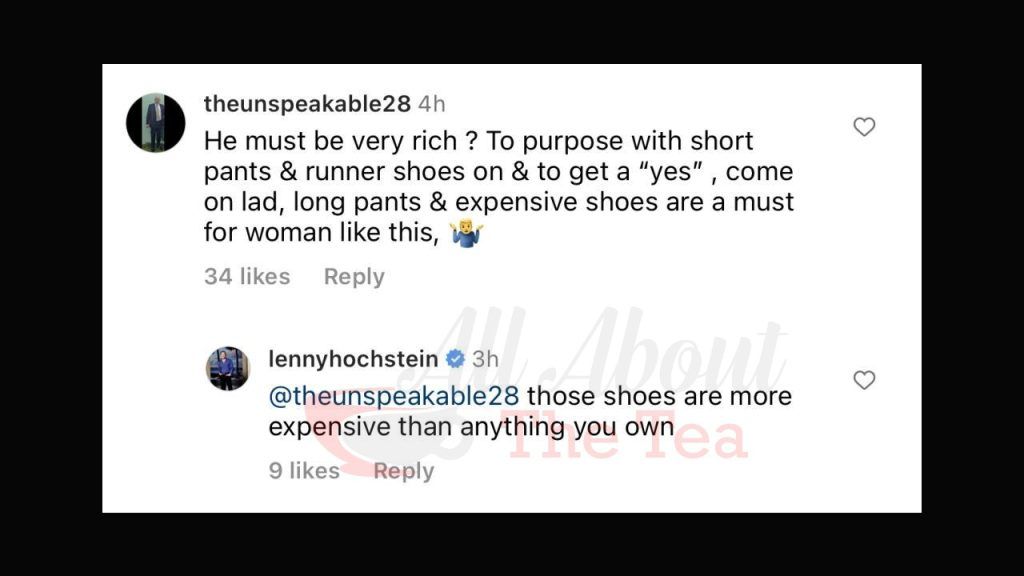 In response to the question, "How big is his bank account?", the confident plastic surgeon fired back, "supremely bigger than yours."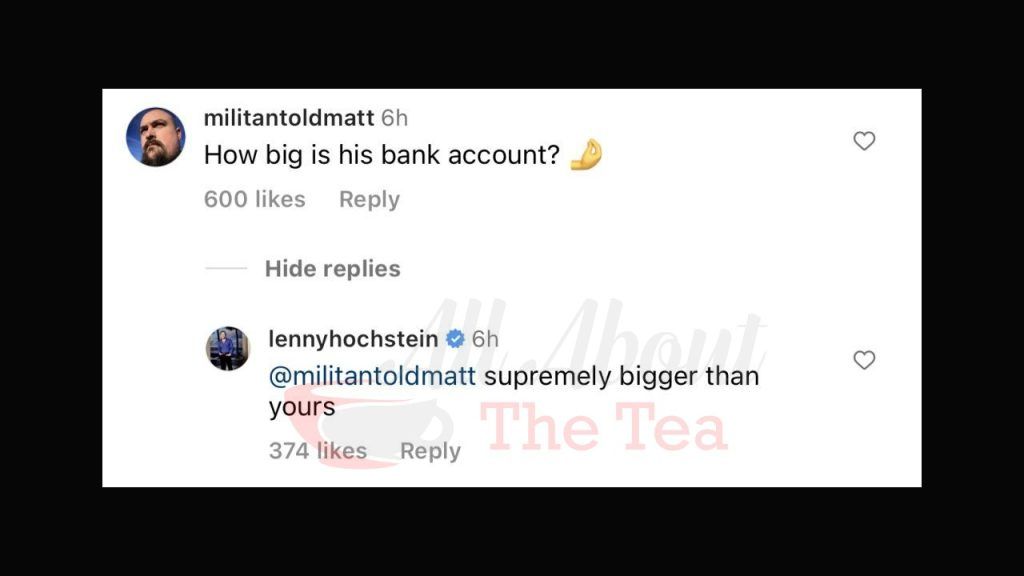 In another captured response obtained by All About The Tea — Lenny insulted a fan's looks, as he wrote, "obviously you'll never get anyone with your personality, or your looks, or any success. Maybe there is hope for you. I know out there is a girl looking for a loser. You just have to find her. I'll pray for you."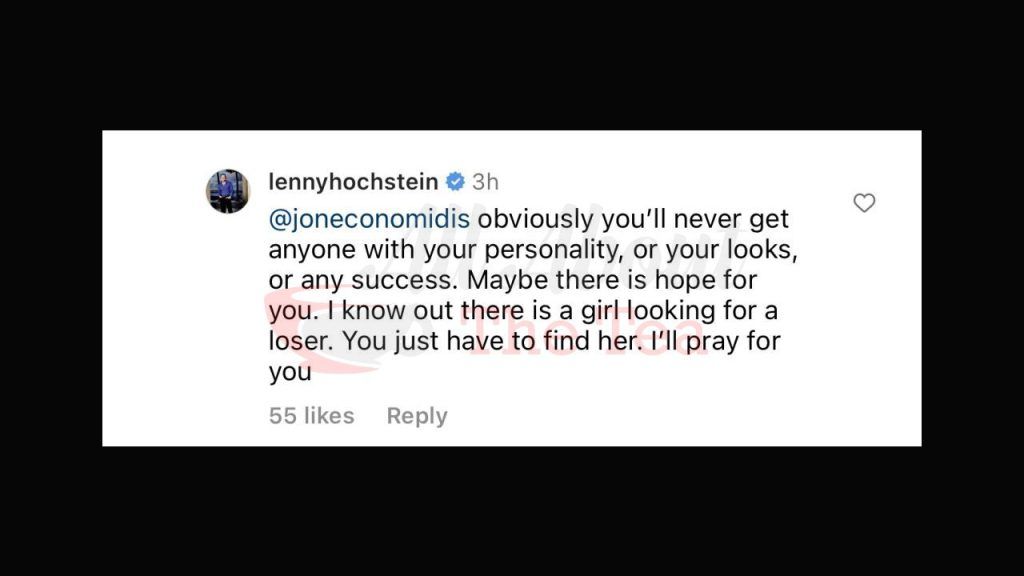 Someone else noted, "Dude just divorced and now engaged within the year. Yikes," to which Lenny replied, "you're like a regular nostradumbass."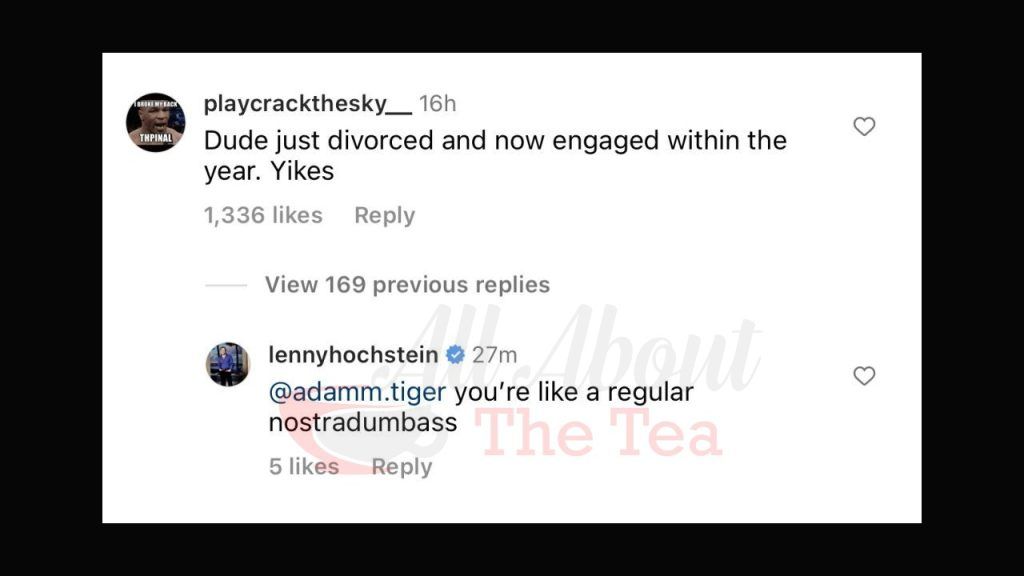 Lenny is undoubtedly moving full steam ahead in his relationship with the 27-year-old Austrian model. The new couple's romance began during his marriage to Lisa Hochstein, and their connection goes far back. As revealed on The Real Housewives of Miami, Katharina was already a part of the family before the divorce was announced. Now, it seems their bond is only growing stronger, and they are embracing their love with no intentions of slowing down.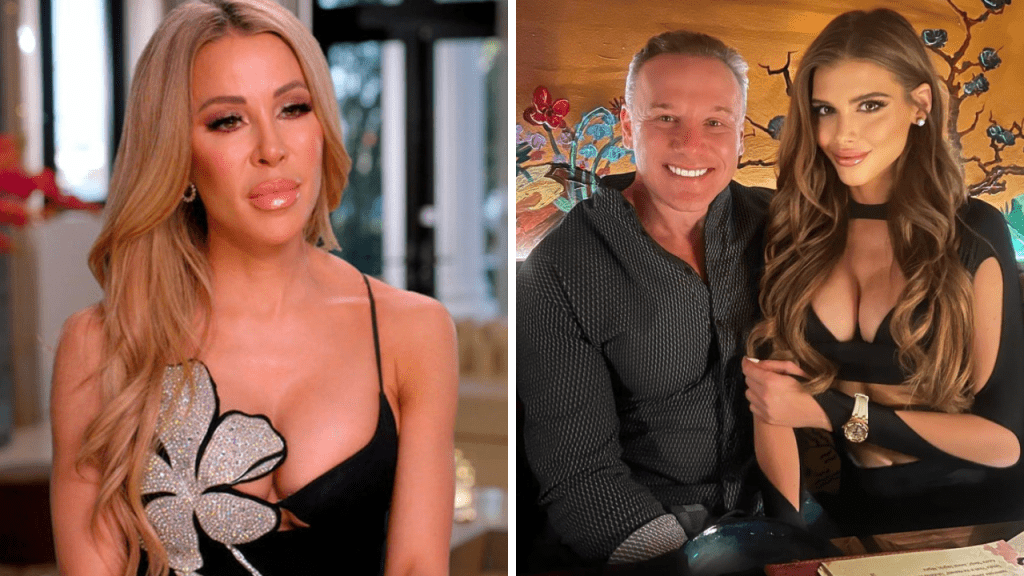 The divorce between Lenny, 57, and Lisa, 40, turned into a bitter battle shortly after he filed for it in early May 2023, marking the end of their 12-year marriage. Lisa wasted no time in accusing her ex-husband of infidelity with Katharina Mazepa.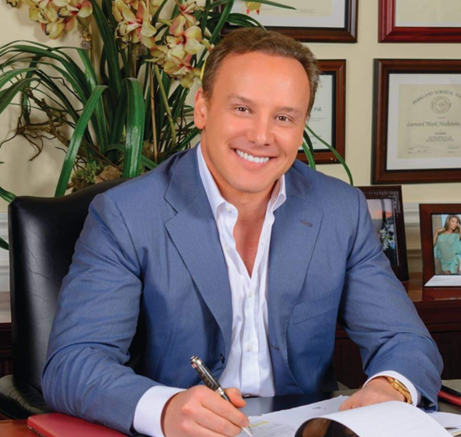 Lisa, and Lenny tied the knot in October 2009, and together, they built a family with the arrival of their two children, Logan, now 7 years old, and Elle, who is 3 years old.
Stay Connected With All About The Tea: Twitter Ι Instagram Ι YouTube Ι Facebook Ι Send Us Tips
Avigail is an Entertainment blogger at All About The Tea, who specializes in The Real Housewives of Atlanta and The Real Housewives of Potomac. Avigail has a background in marketing. She's a Brooklynite living in the Bahamas, with a passion for travel, writing, reality TV watching, pop culture and spoken word.