Tammy Slaton Broke Up with Caleb Willingham Right Before His Death, Caleb's Cause of Death Revealed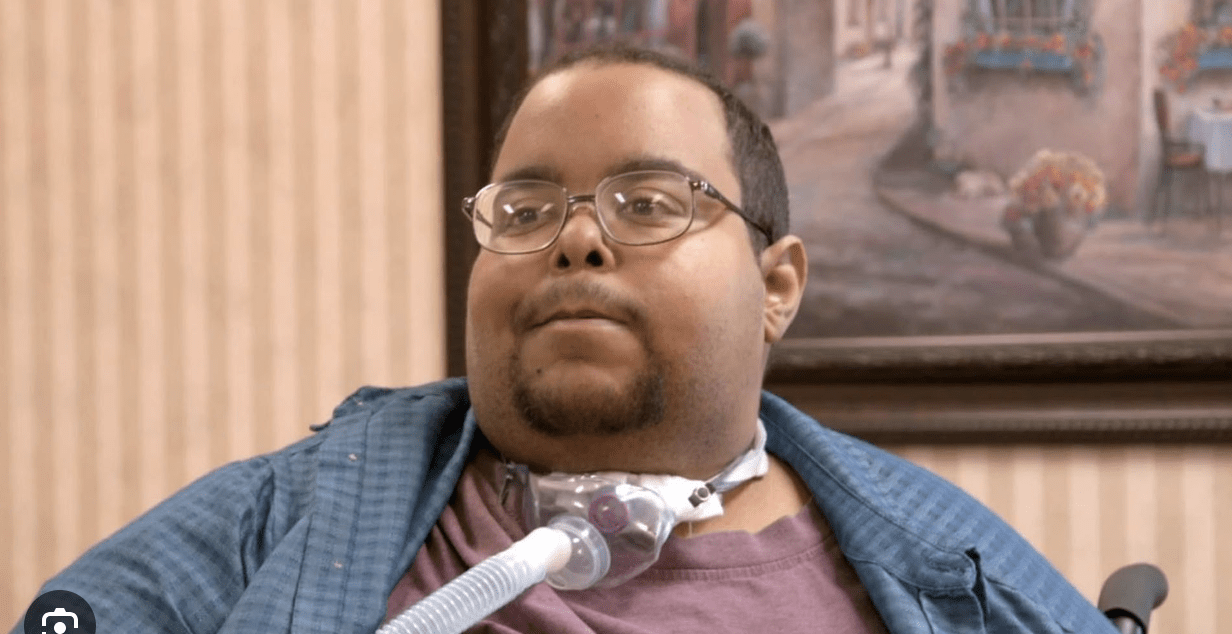 Tammy Slaton Broke Up with Caleb Willingham Right Before His Death, Caleb's Cause of Death Revealed
In a heartbreaking turn of events, Caleb Willingham, the husband of 1,000-lb Sisters star Tammy Slaton, has tragically passed away at the tender age of 40.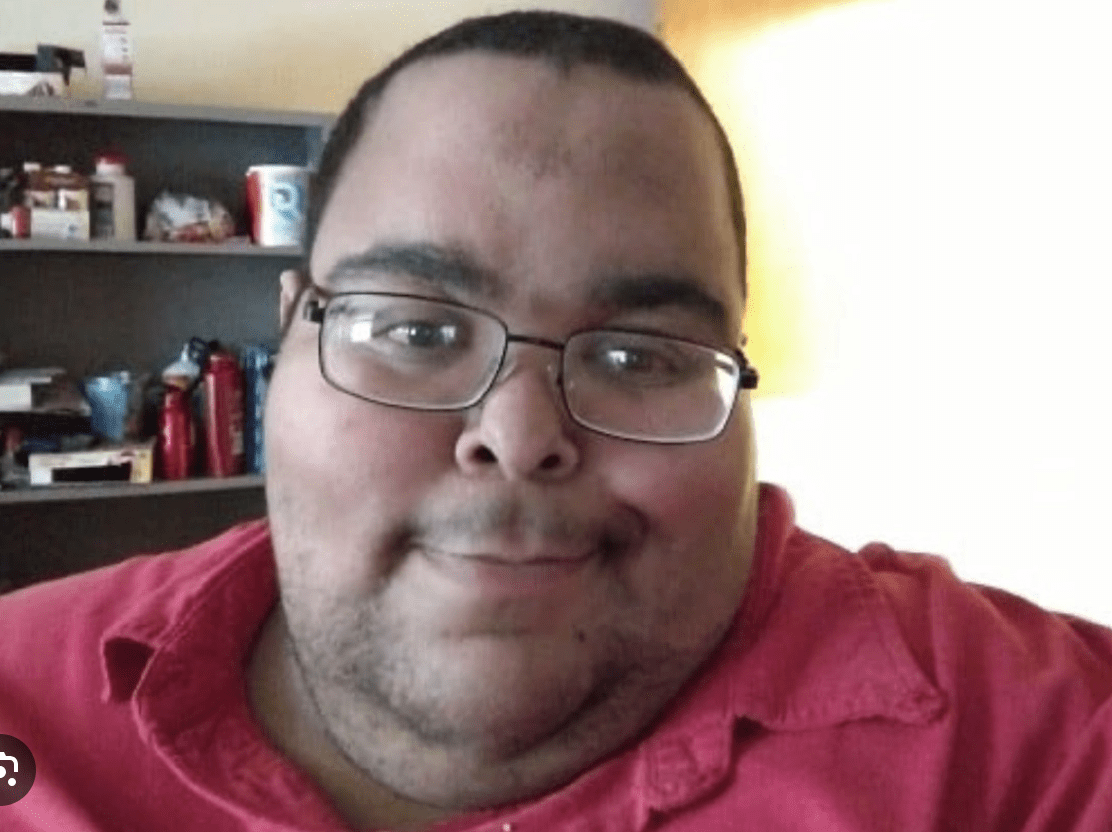 Caleb Willingham Dead At 40
In a devastating blow to the fans of TLC's hit series, Caleb Willingham,, who made memorable appearances alongside his wife, Tammy Slaton, and her sister Amy Slaton, has tragically passed away. The news was confirmed by his stepmother and brother. Despite the confirmation, the cause of Caleb's untimely demise remains undisclosed at this time.
His brother wrote on Facebook, "I can't believe I'm even making this post, but today GOD called my big brother home." He continued, " R.I.P. Caleb Willingham aka Killla K aka Double K aka one-half of the dynamic WWF tag team champions The W Boys aka my biggest supporter in anything I do. You will be forever loved and missed. Until we meet again."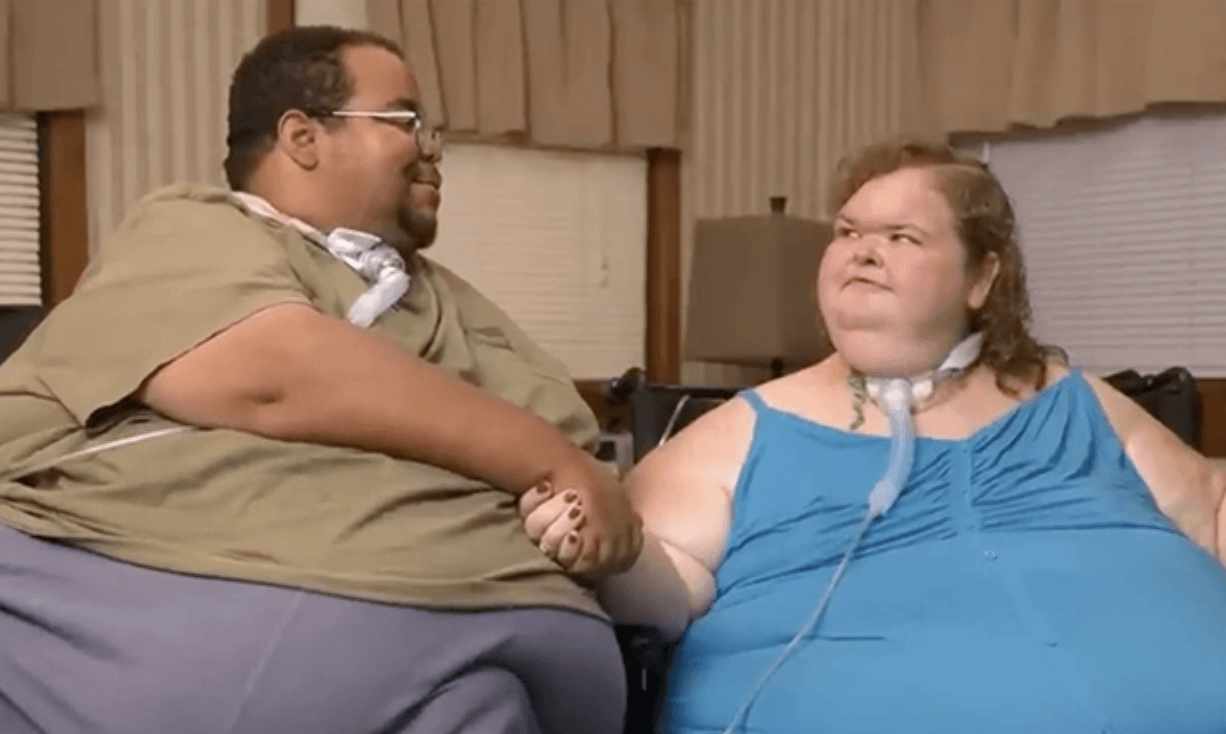 Tammy Slaton Speaks On Caleb's Death
In a deeply moving gesture, Tammy Slaton, poured her heart out on Instagram to honor her late husband, Caleb. The poignant tribute came in the form of a touching slideshow, showcasing cherished moments captured between the couple. Tammy's Instagram post serves as a poignant reminder of the profound love shared between the two and the immense loss she now faces.
"Rip sweet angel you will forever be missed and loved so much," the television personality wrote in the caption. She continued, "Thank you Caleb for showing me real love and happiness."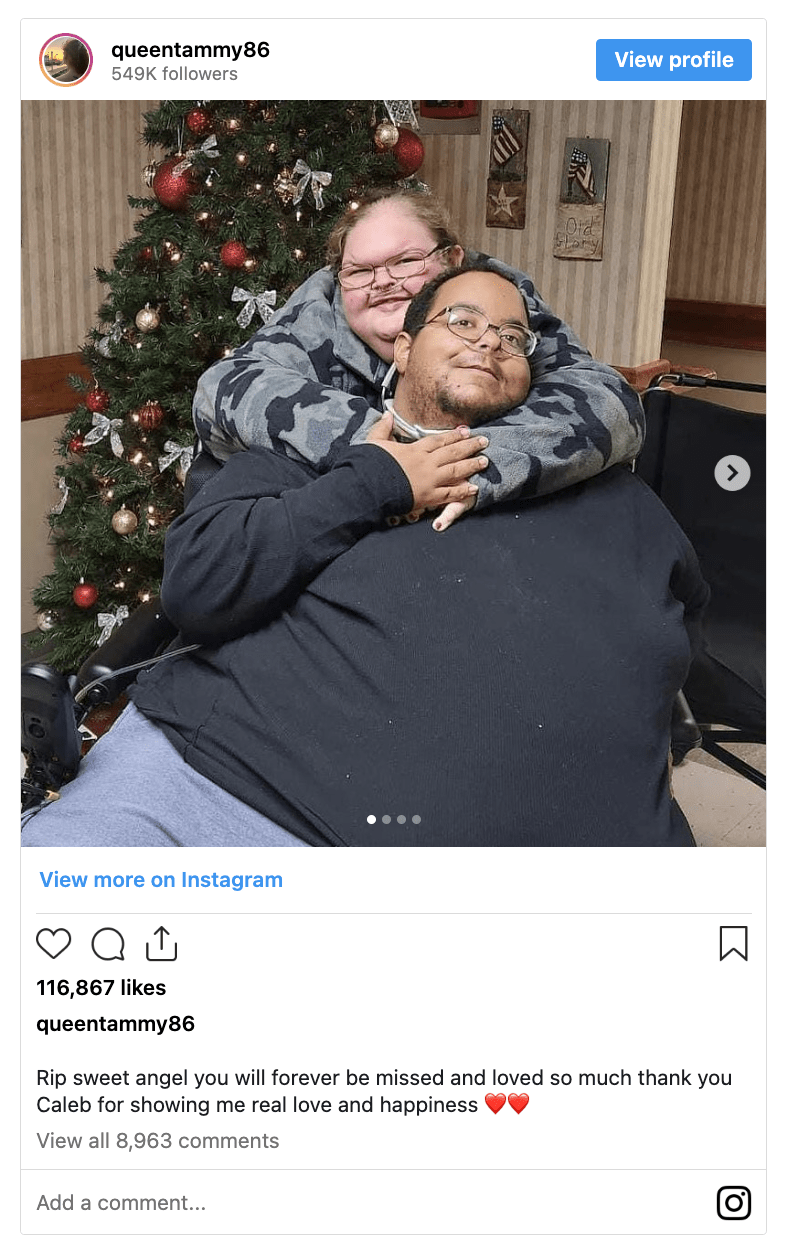 In a touching series of images, Tammy's Instagram post revealed heartwarming snapshots of her and her late husband Caleb. Among the collection, three photos captured the couple posing affectionately in front of a beautifully adorned Christmas tree. Wrapped in each other's embrace, Tammy lovingly held Caleb's neck as their beaming smiles radiated towards the camera.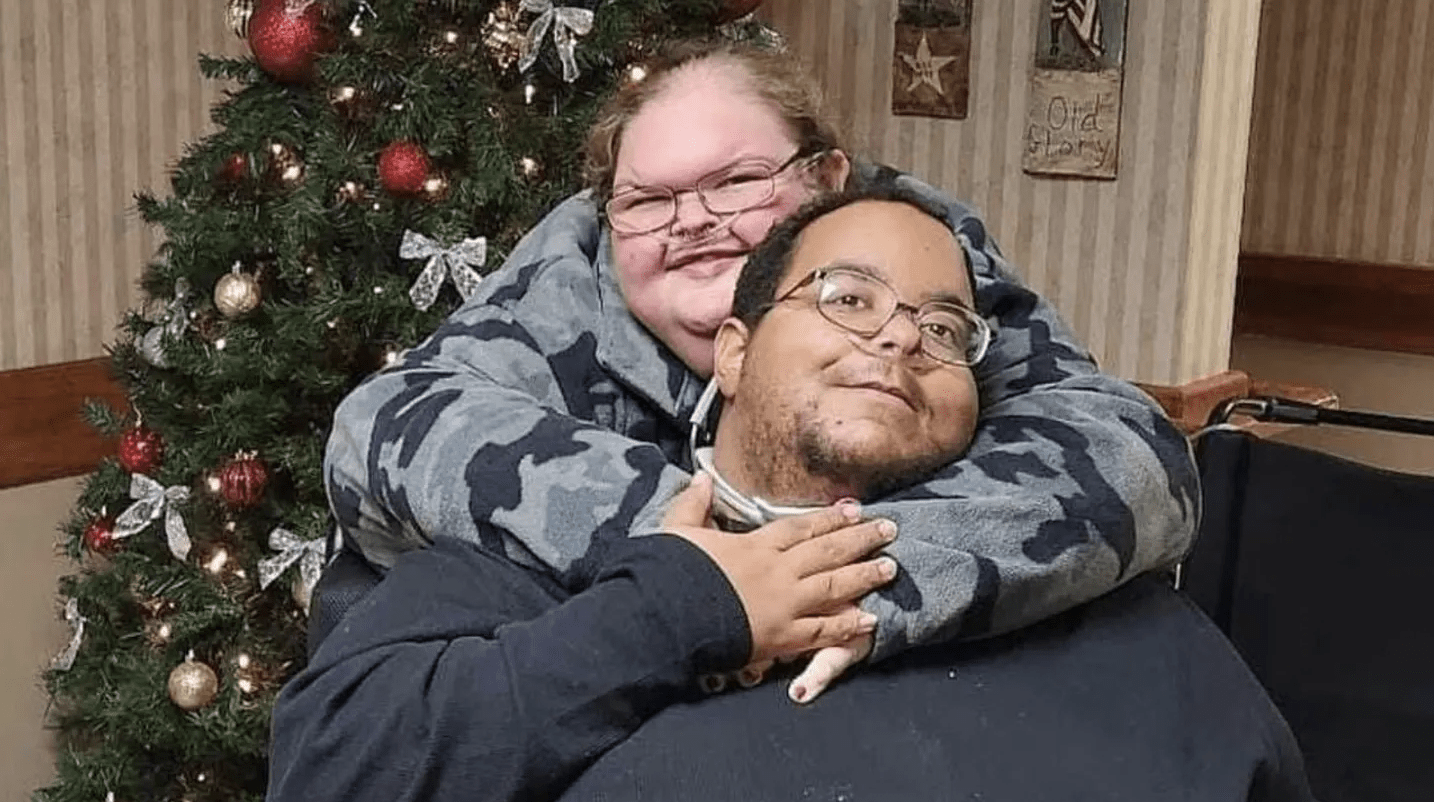 In the snapshots, Caleb, seated in a wheelchair, wore a black sweatshirt, while Tammy opted for a camouflage sweatshirt. Both of them sported breathing tubes and glasses, a testament to their shared journey and the challenges they faced together.
Captured in the fourth photo of the emotional tribute, Tammy and Caleb were seated at a table adorned with a snowman-print tablecloth. In front of them rested two paper lunch bags, intricately decorated with Christmas bows, adding a festive touch to the heartfelt moment.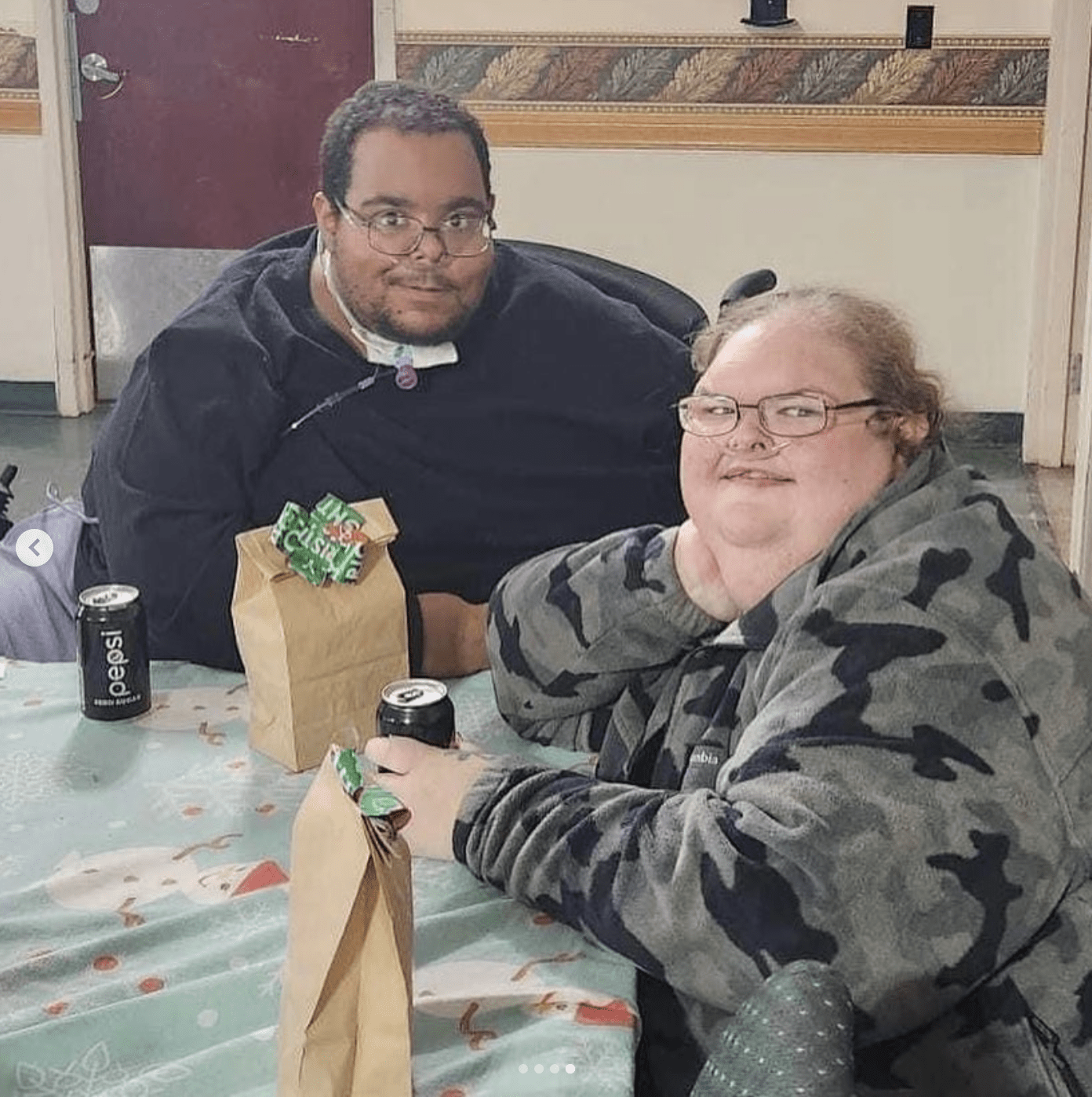 In a heart-wrenching statement given to People magazine, Tammy expressed her profound grief, saying, "I am devastated to share the news of my husband's passing. He was not only my beloved spouse but also my closest confidant and dearest friend. The depth of my love for him knows no bounds."
Who Is Caleb Willingham
Caleb Willingham, who affectionately went by the nicknames "Double K" or "Killa K," left an indelible mark during his brief but impactful appearance on 1000-Lb. Sisters. Fans were treated to a special episode dedicated to documenting the heartwarming union between Caleb and Tammy, as they exchanged vows on their wedding day in November 2022. Though his time on the show was limited, Caleb's presence and the love he shared with Tammy will forever be etched in the memories of viewers.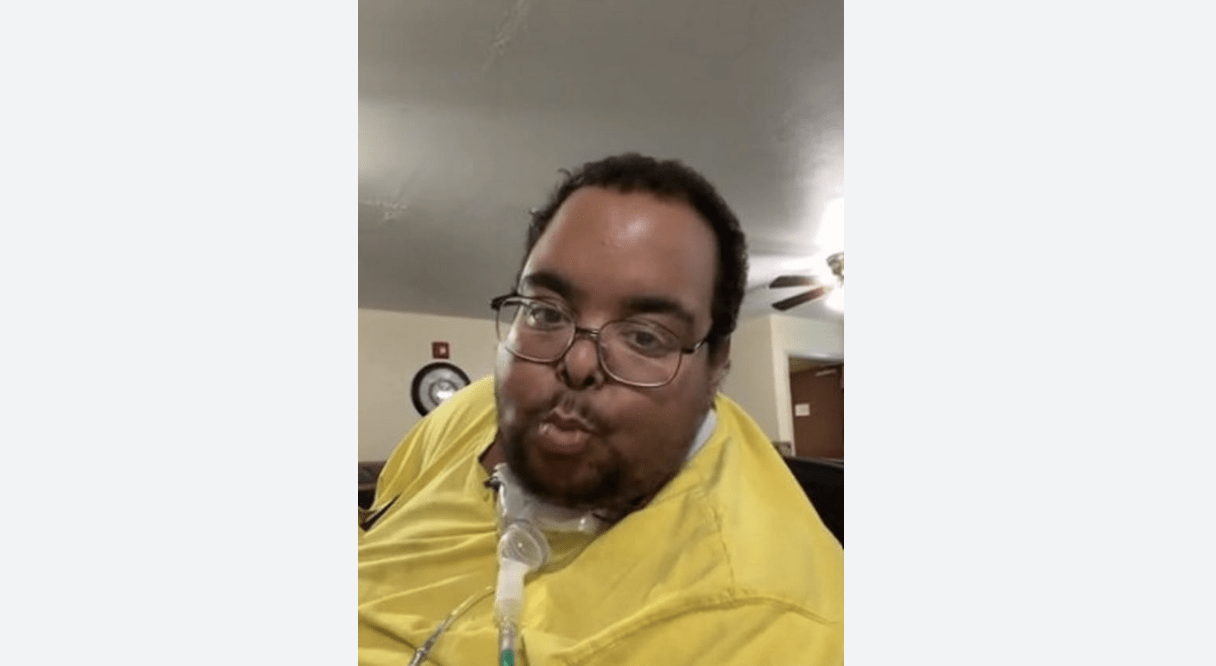 How Did Caleb Willingham and Tammy Slaton Meet
Tammy and Caleb's remarkable love story unfolded unexpectedly within the walls of the Windsor Lane Rehabilitation Center in Gibsonburg, Ohio. It was just last year when their paths crossed, and a deep connection began to form. Little did they know that their encounter would blossom into something extraordinary.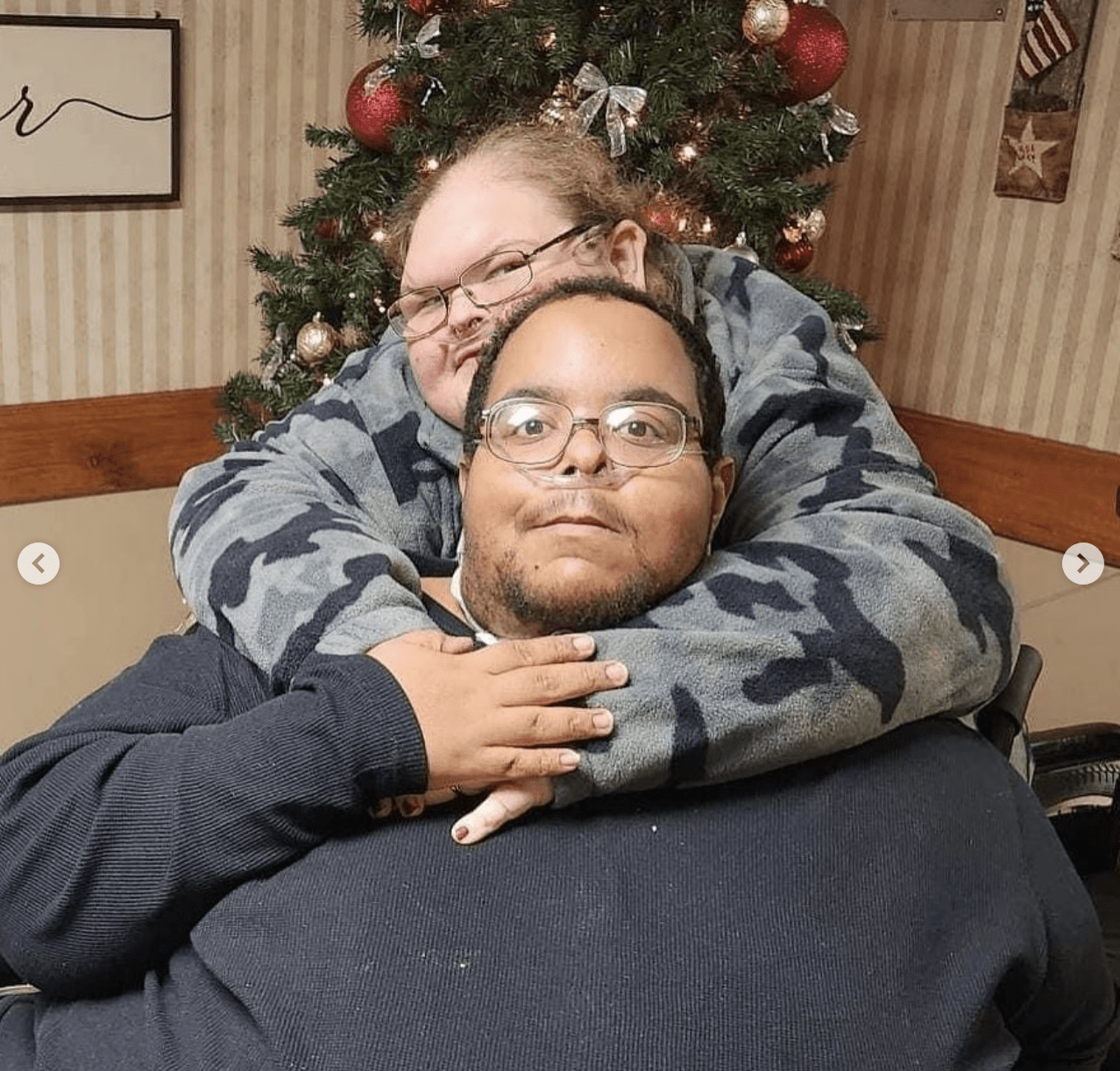 After a whirlwind romance, Caleb proposed to Tammy in October 2022, solidifying their commitment to one another. The couple chose to exchange vows in an intimate ceremony the following month, choosing the comfort and familiarity of the rehabilitation center as the backdrop for their special day.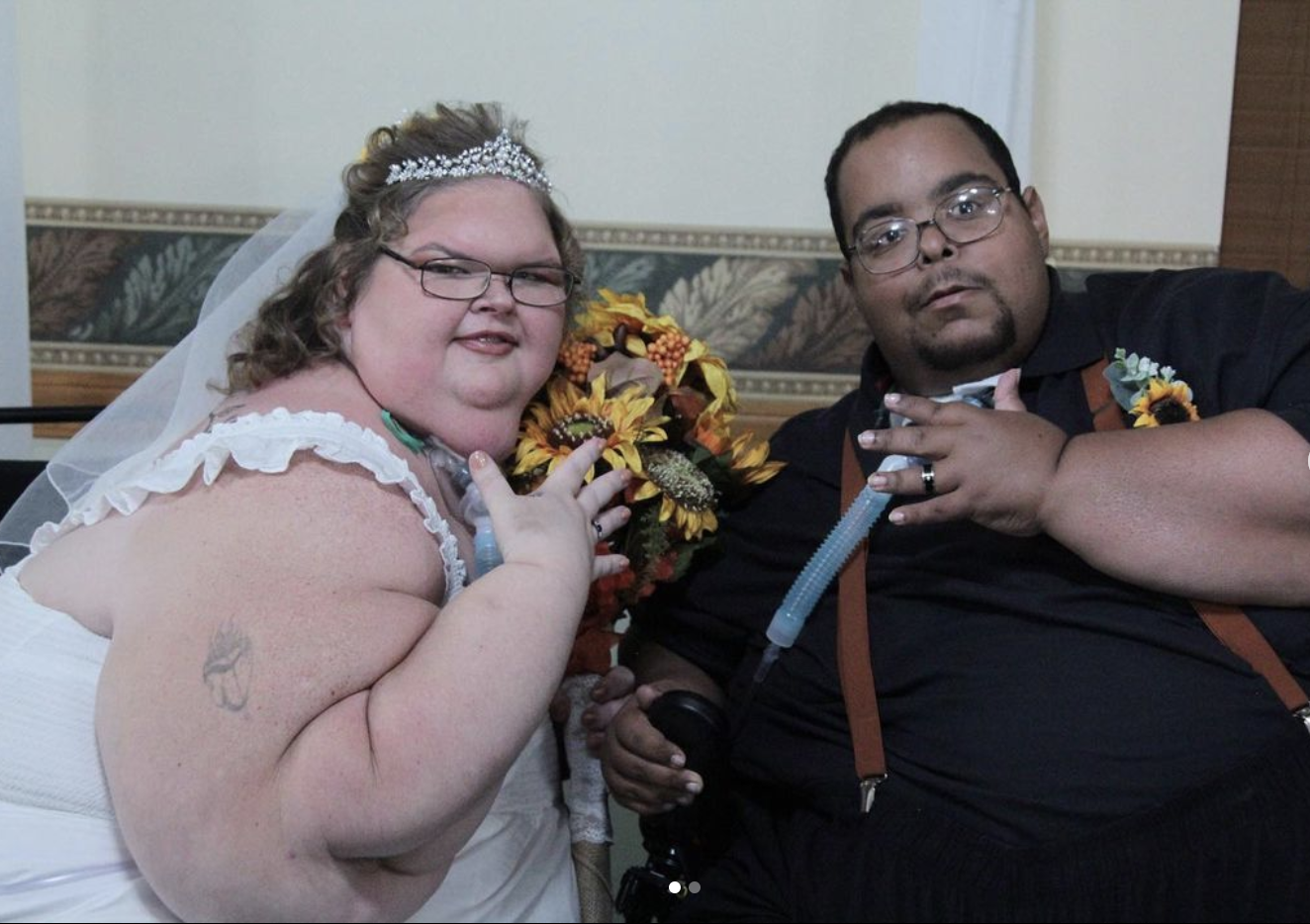 Tammy fondly reminisced about the extraordinary wedding ceremony she shared with Caleb Willingham. In the episode, she described the event as an unforgettable experience, filled with heartfelt moments and cherished memories. The couple's wedding was made even more special by the presence of their dear friend and nurse, Billy, who took on the role of officiant. "When I saw Caleb at the altar, I was just picturing doves and butterflies all around, like God had opened up the clouds and let the sunlight in," she said. "It was magical."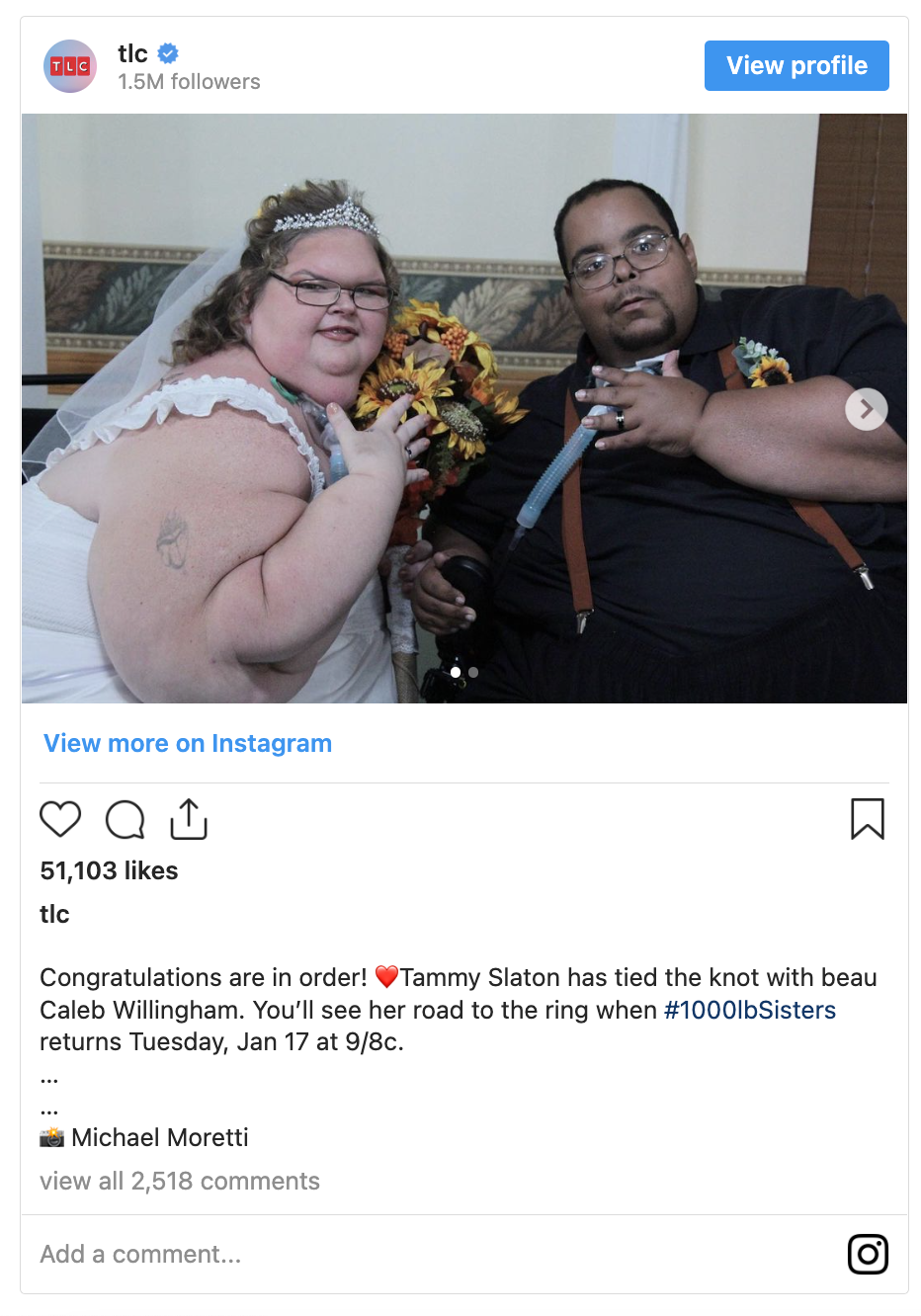 Why Did Tammy Slaton and Caleb Willingham Breakup
However, their relationship took a significant downturn in April 2023. According to the U.S. Sun, Tammy Slaton and Caleb Willingham had officially separated earlier this year. An insider explained that Tammy was in the process of filing for divorce at the time of Caleb's tragic passing.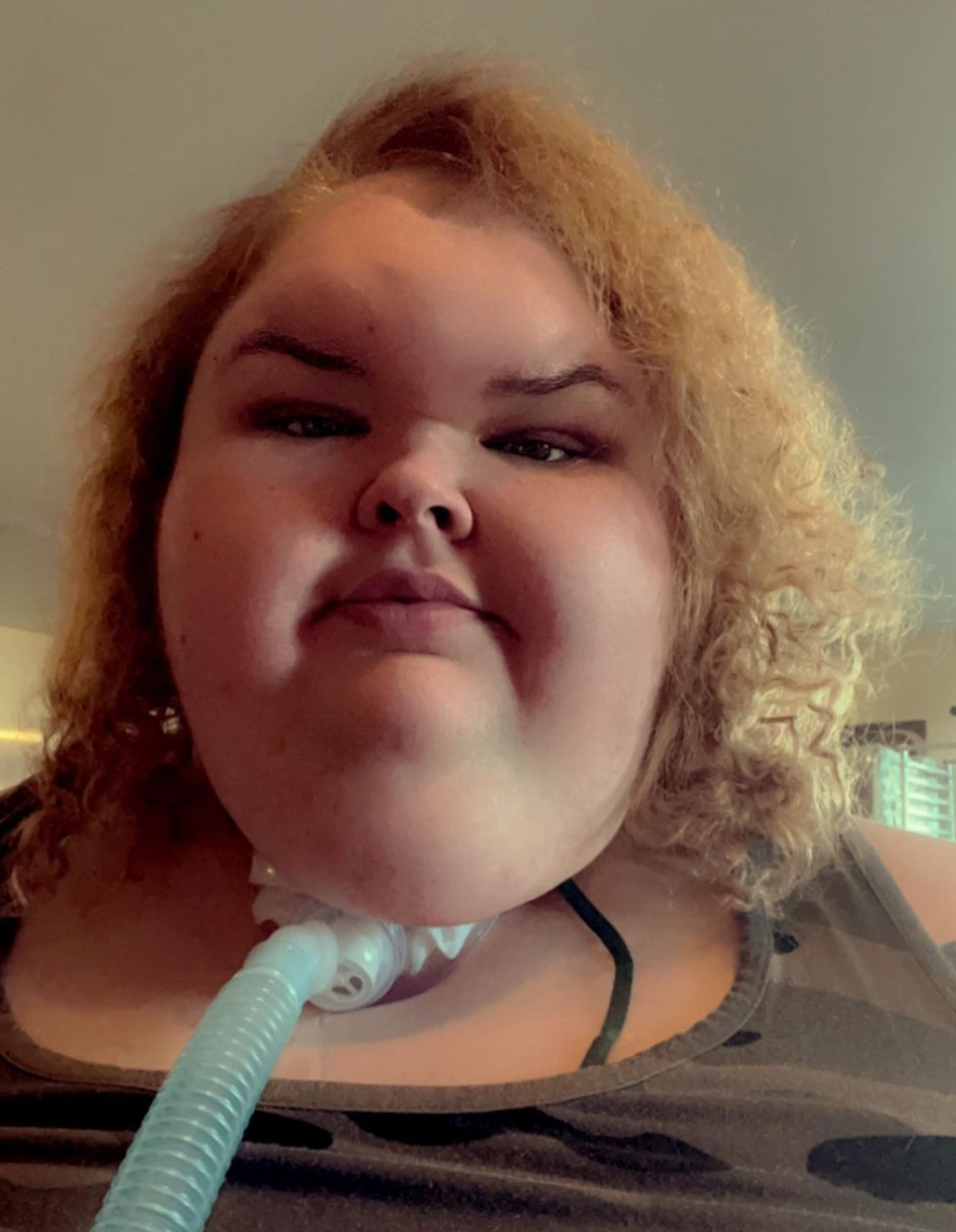 According to the outlet, Tammy, 36, made the difficult decision to part ways with her husband due to his lapse in commitment to his weight loss program, resulting in weight gain. The source revealed that this was a significant factor in their separation.
"Tammy has her legal team lined up and is ready to file for divorce," the informant close to the 1000-Lb Sisters star told the site.
"They split up because Caleb hasn't been following his diet in rehab," the insider alleged, adding: "He has gained 30 pounds and hasn't been working his program."
"They got into a big fight over it and he told her he wanted a divorce, but then he tried to backtrack," they claimed.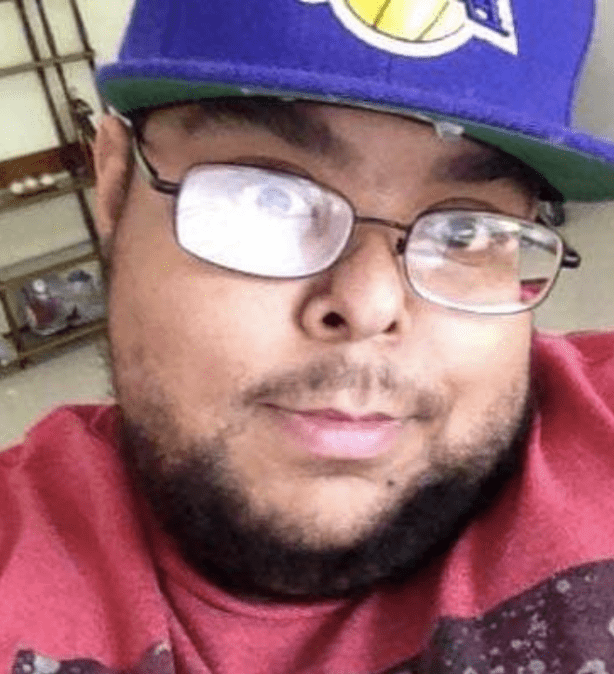 Despite Caleb's attempts to salvage his marriage following their falling out, apparently his efforts came too late. The situation had reached a point where Tammy's sisters — Amy and Amanda had already started advising her to end the relationship.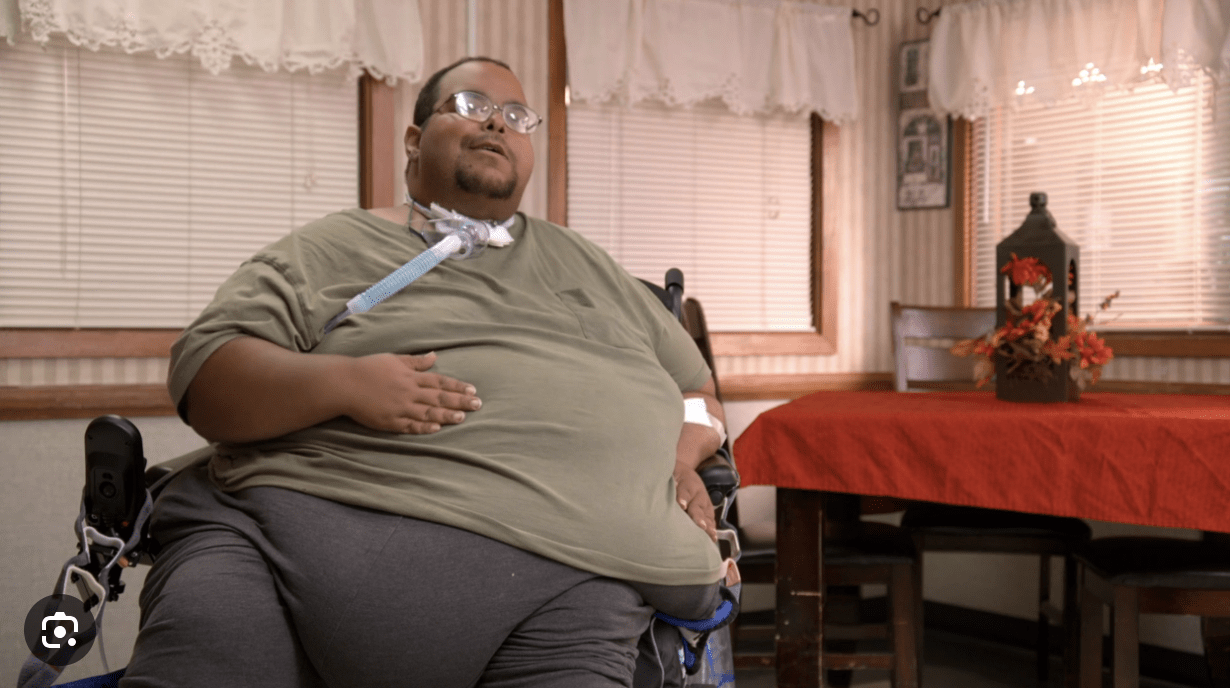 Caleb Willingham's Cause of Death
While Caleb's family and wife have not disclosed his cause of death, it's logical to surmise his untimely passing was a direct result of his obesity. Upon Caleb's admission to the Windsor Lane Rehabilitation Center's obesity clinic, his weight exceeded 700 pounds, necessitating the use of intubation and an oxygen tank for him to breathe. According to the Centers for Disease Control and Prevention (CDC), obesity is  the leading causes of death — including deaths from diabetes, heart disease, stroke, and some types of cancer.
Stay Connected With All About The Tea: Twitter Ι Instagram Ι YouTube Ι Facebook Ι Send Us Tips
Nancy Zhāng is an Entertainment Blogger for All About The Tea. Nancy covers hot topics, recaps and celeb news. She loves to multi-task as a writer and a private chef. She received a B.S. in Mass Communications from LSU. Nancy's married and the proud mom of 2 German Shepherds.