Emily Simpson's Husband NOT Happy With Dramatic Weight Loss 'Her Butt Got Smaller,' Emily Admits to Ozempic and Liposuction!
Emily Simpson's Husband NOT Happy With Dramatic Weight Loss 'Her Butt Got Smaller,' Emily Admits to Ozempic and Liposuction 
Emily Simpson has fessed up to using Ozempic and liposuction to drop weight only days after firing back at her followers for guessing her weight loss secret.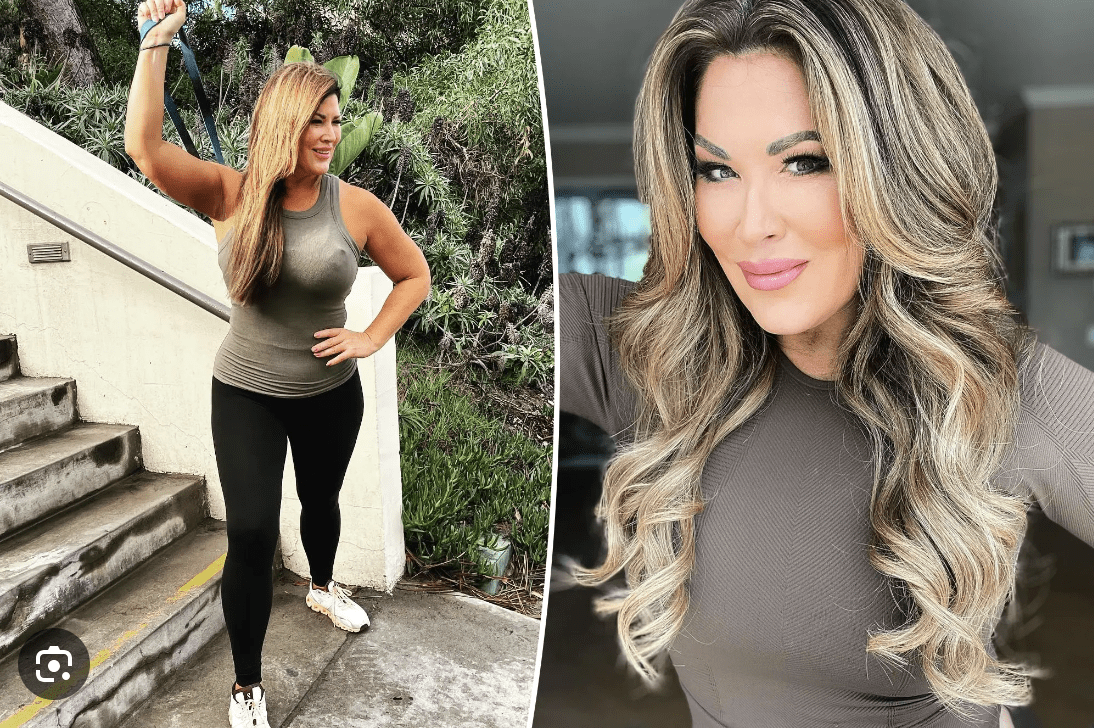 The Real Housewives of Orange County star appeared on SiriusXM's "Jeff Levis Live" on Wednesday, revealing that she had been losing weight for eight months after suffering a "nervous breakdown."
"I don't know what happened. I think I just went for four months hard when we were filming and I ate too much, drank too much, and just didn't get enough sleep, didn't exercise," Emily explained, noting that she didn't recognize herself in a photo forwarded to her by a producer.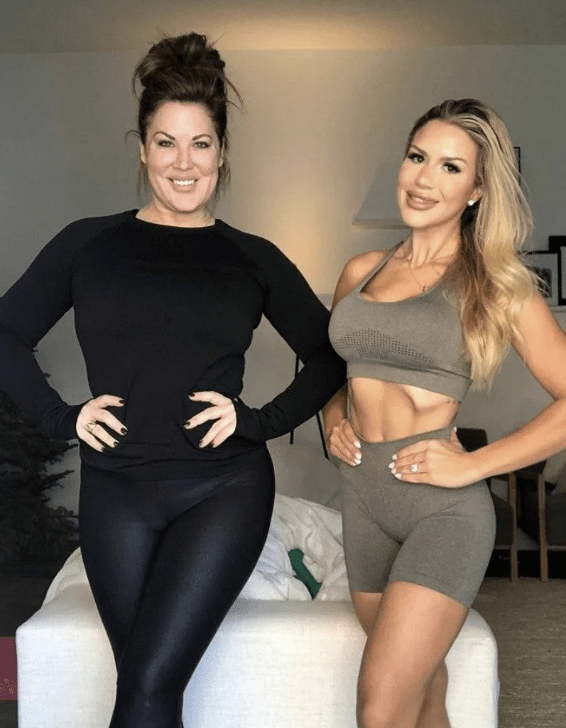 Emily Simpson, who admitted to feeling "really depressed," explained that she sought help from a doctor who diagnosed her as pre-diabetic. The doctor also suggested that she try using Ozempic to get back on track. 
"So I did. I did that in December," the Bravo star confessed. "For one month and you know, that was a great kickstart for me."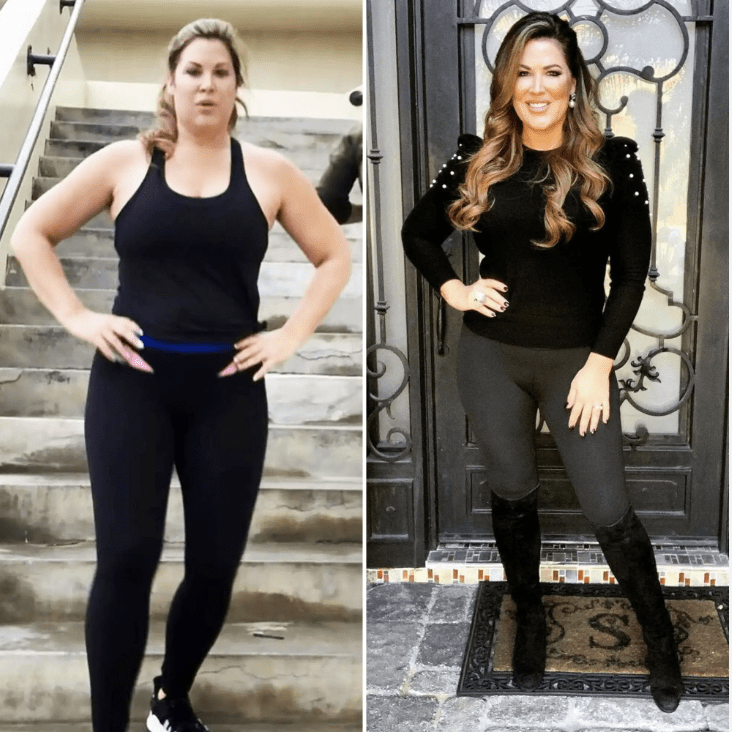 The mom of three explained that the drug helped her to stop "grazing" and thwarted a habit of "not really paying attention" to what she was eating. She shared that she lost five to seven pounds on the medication, but stopped  using it because it left her feeling tired.  
"I didn't like the way it made me feel lethargic and it made me just not have a lot of energy, which was hard with three little kids," the 47-year-old said. "But it does make you feel full and it does make you, for me, it was like a refresh."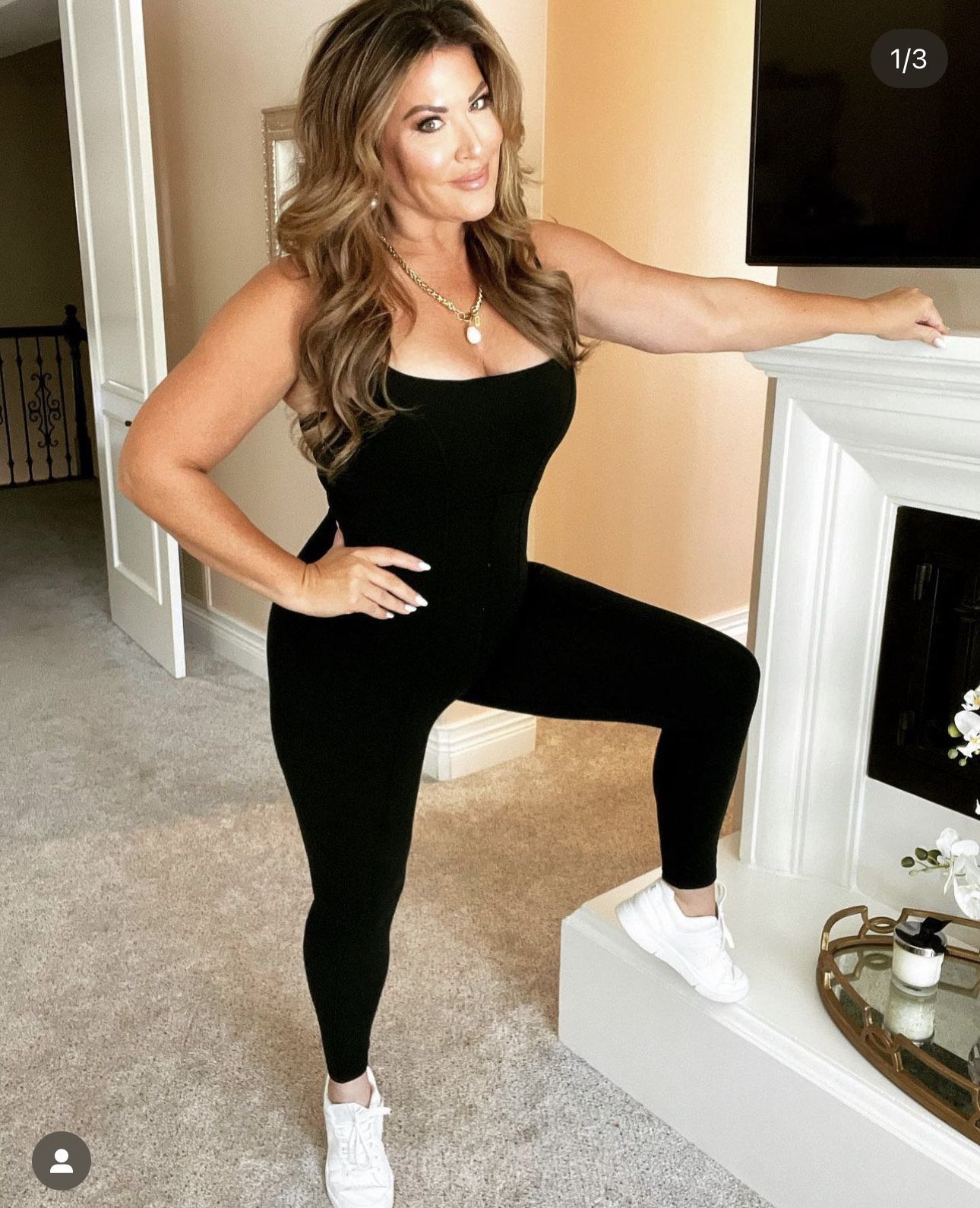 Emily Simpson underwent a breast reduction surgery and liposuction on her arms, in January. 
"Just the surgery alone was just, I felt like it was just a huge difference in my overall look just to have the thinner arms and just the smaller chest," she said, adding, "and I was so happy with the surgery, and I have so much muscle underneath that when he did the liposuction, my arms were just jacked."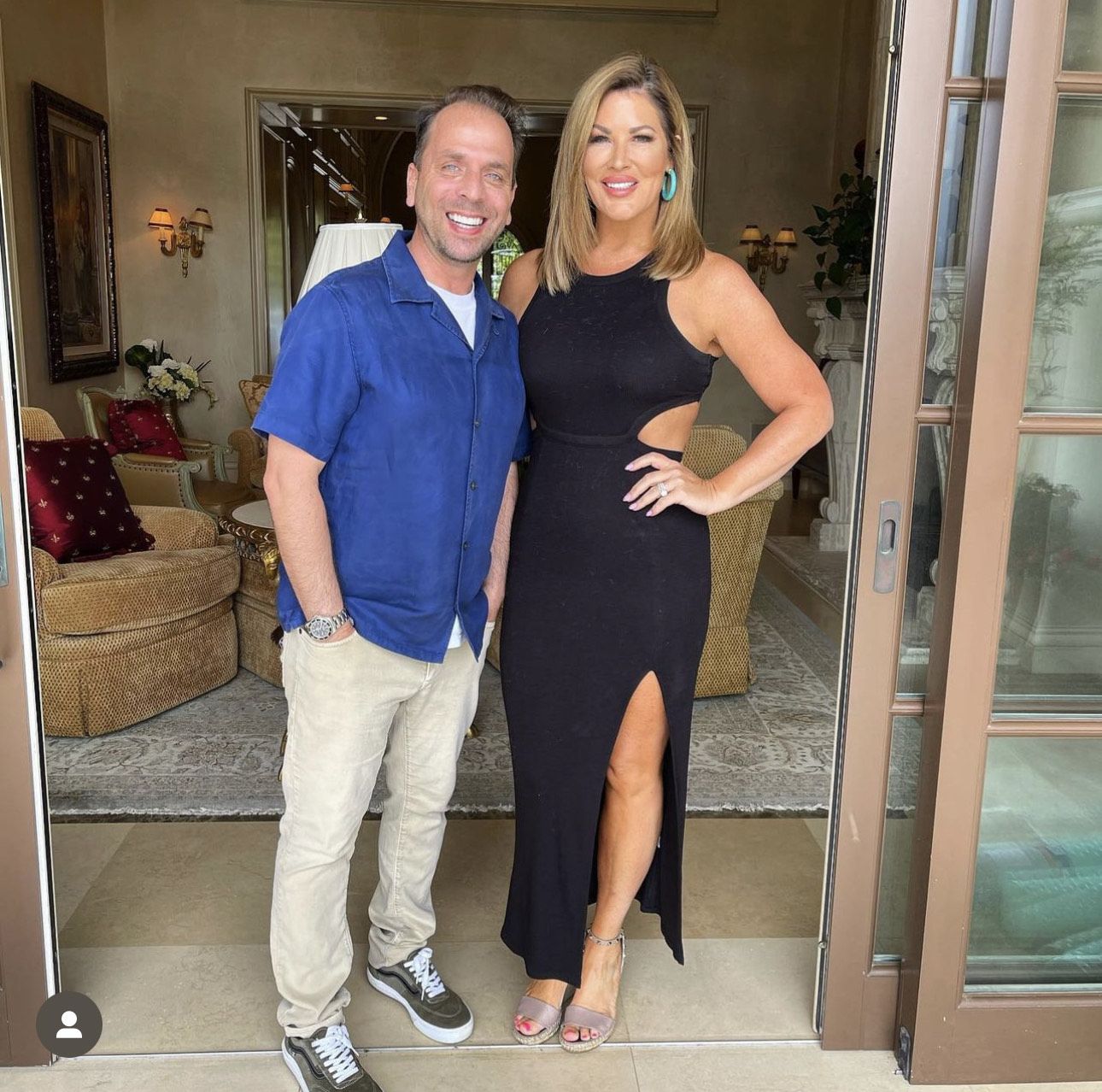 The reality star told Lewis that she had reworked her diet with a focus on bumping up her protein intake. She noted that she's currently the healthiest she's ever been. 
"I don't want to be detrimental to myself. I don't want to say negative things about myself. I have a daughter. There's women out there. You know?" she said.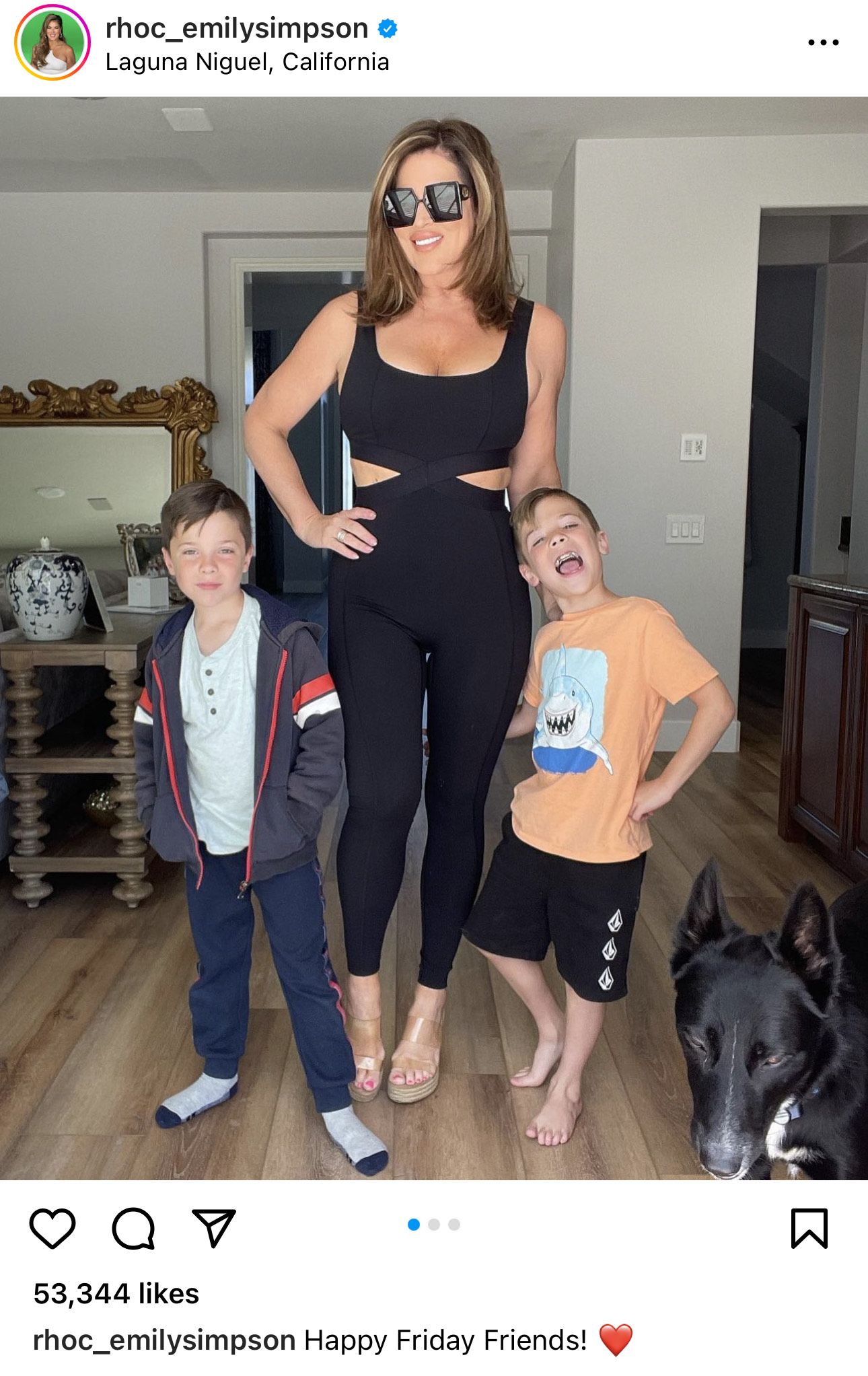 She added — "I just think it's important that I embrace who I was at that time and now I've gotten healthier. I feel better about myself, but I still think I was hot."
Press play below to listen to the interview.
Last week, Emily Simpson posted a pic snapped alongside her twin sons, Luke and Keller, rocking a sexy black jumpsuit with twin cutouts. Fans immediately noticed her massive weight loss and many guessed that she had used the Type 2 diabetes medication to slim down. 
One person asked — "How's that ozempic working (sic) out for you?" 
Another wrote — "You look like a Ozempic crackhead!"
The reality star clapped back in the comment section, writing — "you don't know me and nothing will 'revert back' bc my arms are jacked from heavy lifting 7 days a week."
The Real Housewives of Orange County airs Wednesdays at 8 pm ET on Bravo.
Stay Connected With All About The Tea: Twitter Ι Instagram Ι YouTube Ι Facebook Ι Send Us Tips
Nancy Zhāng is an Entertainment Blogger for All About The Tea. Nancy covers hot topics, recaps and celeb news. She loves to multi-task as a writer and a private chef. She received a B.S. in Mass Communications from LSU. Nancy's married and the proud mom of 2 German Shepherds.