'RHONJ' RECAP: Teresa Giudice GOES OFF On 'Whore' Margaret Josephs In Explosive Fight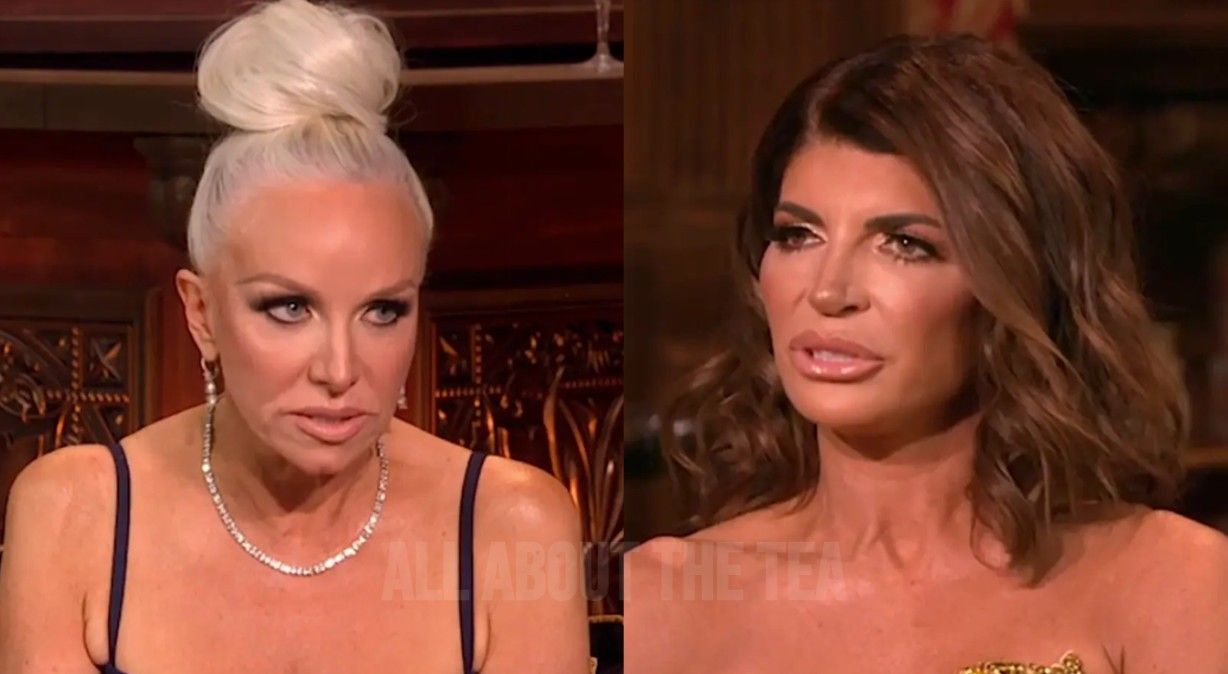 'RHONJ' RECAP: Teresa Giudice GOES OFF On 'Whore' Margaret Josephs In Explosive Fight
Welcome to part two of The Real Housewives of New Jersey reunion. Andy Cohen ask for clarification on Teresa Giudice's claim that Joe and Melissa Gorga had something to do with Teresa's incarceration. Teresa claims Joe and Melissa hung out with Joe Giudice's ex-partner and Jennifer Aydin claims there's proof. Melissa denies it and Andy tells Teresa she married the person who's responsible for Teresa going to jail. The room falls silent as Teresa lets that sink in and Teresa says she spoke to the FBI.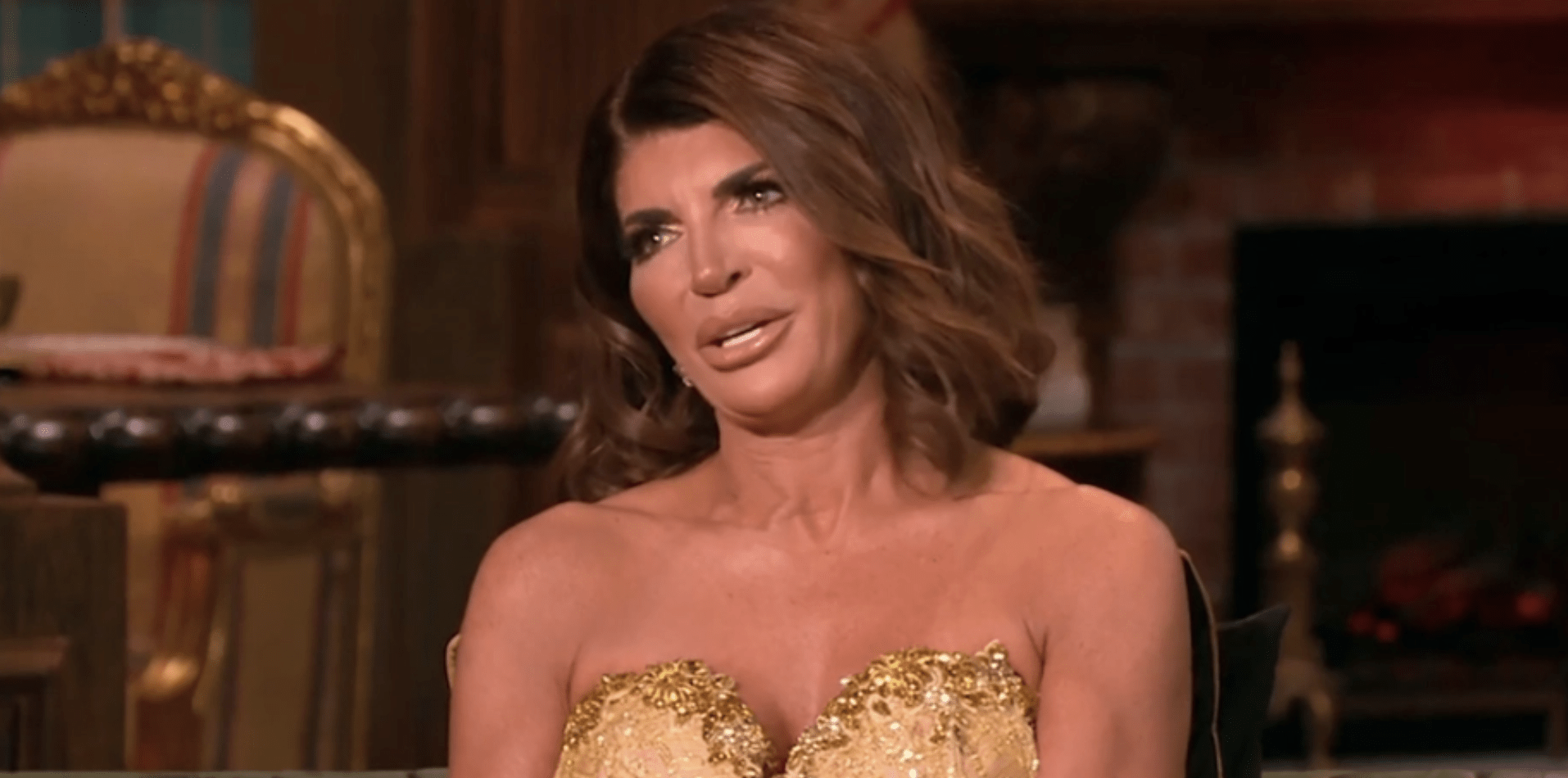 Andy's curious of Dolores Catania's reaction to these accusations and Dolores can't believe a brother would do that to his sister. Teresa claims Joe Gorga attempted to get back at Joe Giudice, but Melissa isn't buying it. Melissa tells Teresa "Teresa, we didn't commit mortgage fraud. You did doll face." Teresa blames her ex-husband but believes Melissa has something to do with it. Melissa and Teresa go back and forth before Teresa throws Jacqueline Laurita in the mix and Melissa begins reading a text message Jacqueline sent to Jackie Goldschneider. Last year before Teresa and Jacqueline made up, Jacqueline sent Jackie a messy text dragging Teresa for filth! Jacqueline said things such as "She is a low-life trash bucket. She's stupid, but very calculated."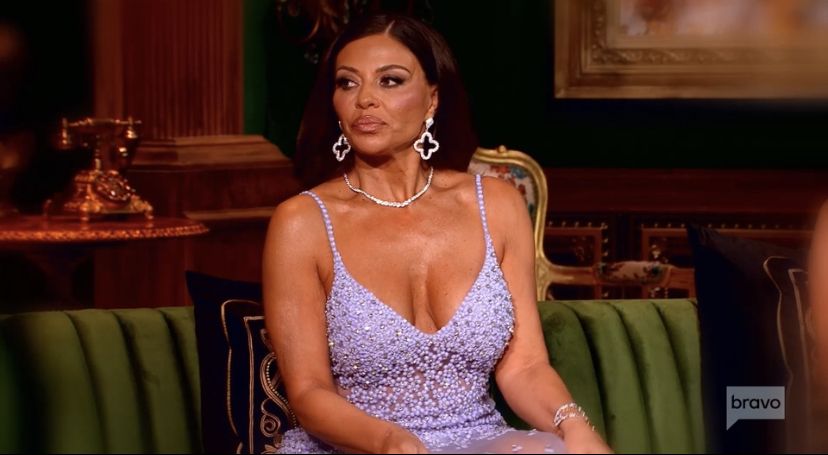 As Melissa continues reading, Dolores comments that Jacqueline's going to come after Melissa and that Melissa should sleep with one eye open. "This is bad for you Melissa, you're going down" as Melissa and Teresa argue and end with Teresa calling Melissa a whore. Andy moves on as Teresa says she's cleansing, and Andy hopes she leaves the reunion feeling relieved.
Andy continues to Rachel Fuda's segment and ask how Rachel's first season with a two-year-old and a newborn at home. Rachel admits filming was challenging but Rachel had helped from her mom and her aunt. Rachel doesn't have a nanny and would prefer a housekeeper to a nanny. A fan ask Rachel if she likes John Fuda with or without hair and Rachel prefers her man hairless.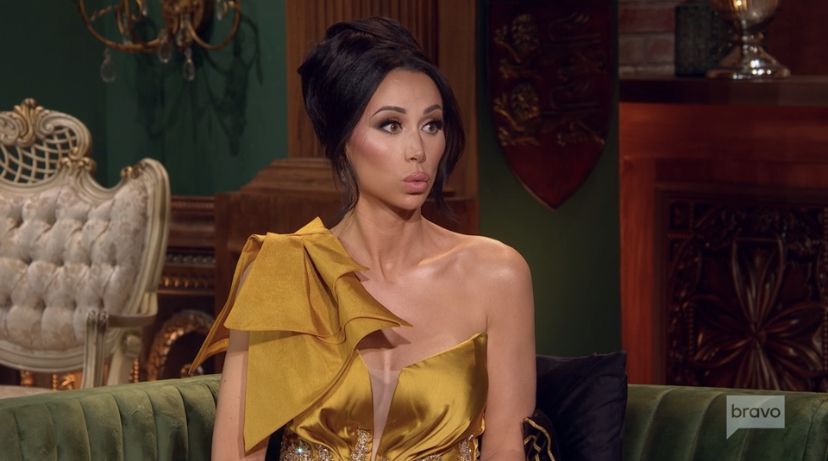 Rachel thinks John looks better than ever and reveals John recently lost weight. Andy wonders if John lost weight for the show but Rachel confirms John had lipo before filming started. A fan inquires about Jennifer's shade about Rachel's nose job this season and Jennifer claims she was "Just bonding" with Rachel. Andy points out the insult and Jennifer says Rachel twisted Jennifer's side of the story. Jennifer tells a story that Rachel denies, and Jennifer claims she asked Rachel if she's ever watched the show before. Rachel denies Jennifer's accusations as Jennifer calls out an alleged Finsta account that supposedly belonged to Rachel. Jennifer calls out BravoLover1234 as Rachel reveals Jennifer went to Rachel's doctor to get her nose fixed.

Jennifer admits she did but that the doctor offered to tweak Jennifer but that she refused. Jennifer continues talking as Rachel ask Andy to step in, but Andy knows Jennifer will run out of gas soon enough. Jennifer ask if they thing she's stupid enough to vent to Rachel about Dolores and Rachel stands firm that Jennifer did that. Jennifer says she gave Rachel her perspective, but Andy moves onto Rachel's adoption process with Jaiden. Andy thought the moment was sweet and Rachel gets emotional. Andy reveals Jaiden's birth mother recently spoke to some blogs and accused Rachel of adopting Jaiden for TV! Dolores defends Rachel and says Rachel's discussed adopting Jaiden years ago.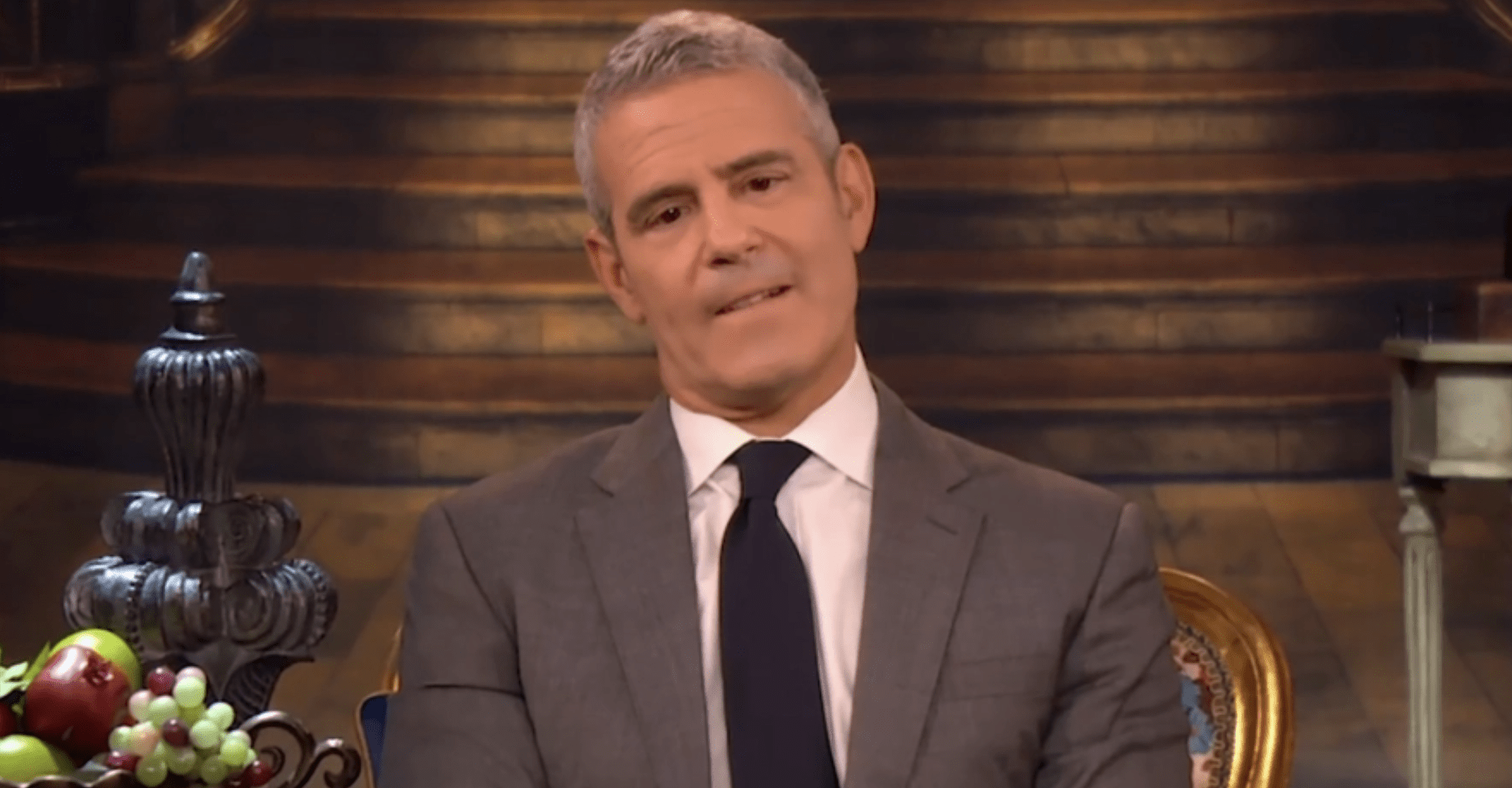 Jaiden's birth-mother claims John is preventing her from seeing Jaiden and Rachel thinks one of her cast mates can provide more information. Rachel tells the couch that Jaiden's birth-mother was contacted by Luis Ruelas and Teresa looks shocked! Rachel reveals Jaiden's birth-mother has attempted to contact Jaiden, but that Jaiden wants nothing to do with her. Andy ask Teresa why Luis would look into Rachel and Rachel revisits Luis comment about "Bo Deti" and the information he has. Teresa jumps in calling Margaret Josephs the kettle black as Melissa jumps in to say Margaret doesn't go searching for information, unlike Luis.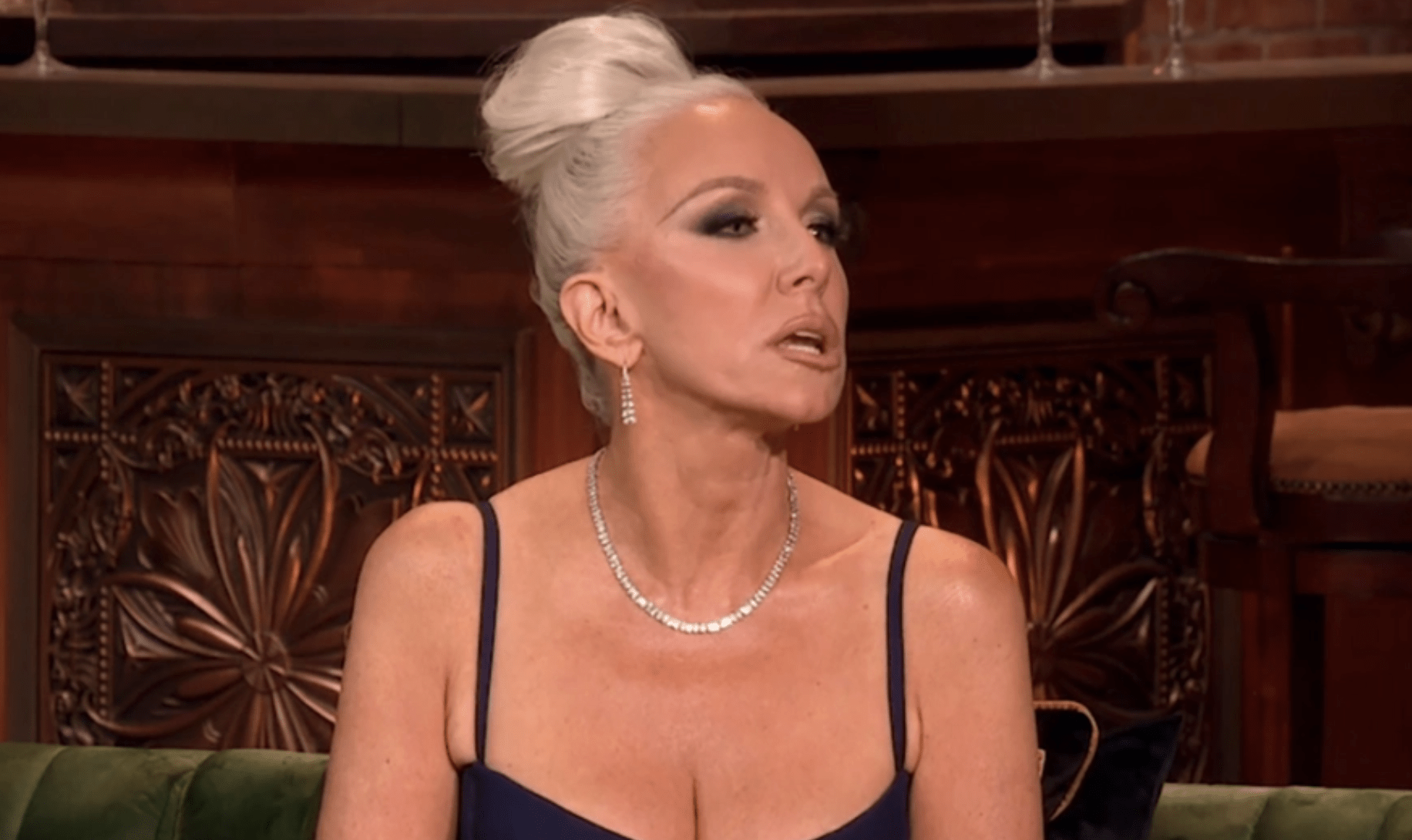 Melissa says the information comes to Margaret and Teresa jumps in and begins mocking Melissa. Teresa tells Margaret she doesn't have the money to hire a private investigator and Melissa tells Teresa she has a great catch and that Luis's evil! Teresa says it's Margaret's fault for what happened last year and soon Melissa and Teresa are going at it! Melissa tells Teresa her apology to Margaret was fake and Teresa's storyline is fake! Melissa tells Teresa she was supposed to be "Namaste" and ends it with "Namaste my a**hole." Teresa finishes with "stick it up you're a**" as the room shakes their head in horror. After the break, Andy brings Jackie Goldschneider and Jennifer Fessler to the couch. Andy compliments Jenn's new appearance and Jennifer reveals she had a little nip-in-tuck done.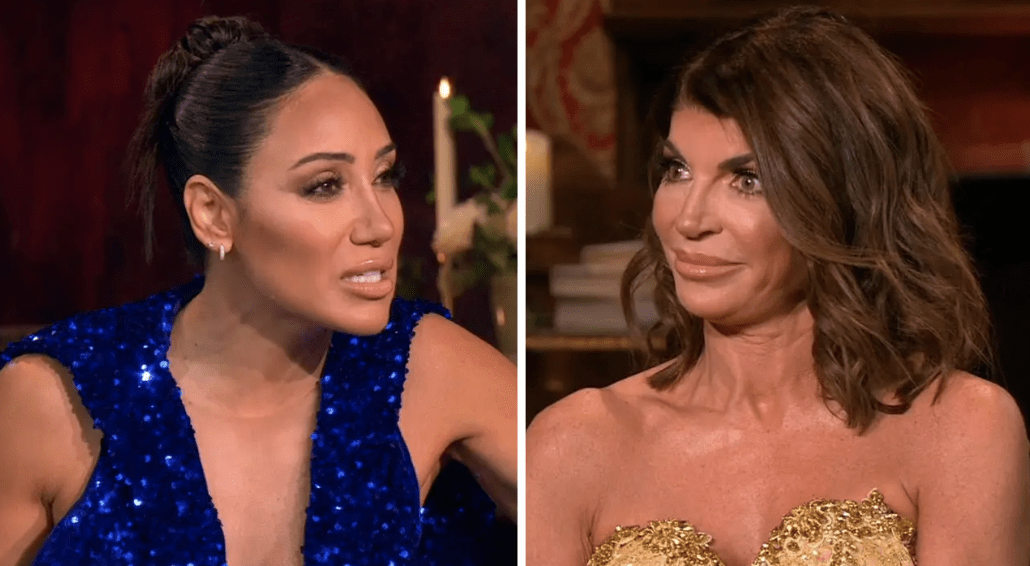 Andy inquiries about Jenn's admission that she slept with James Gandolfini and Jenn was surprised at how offended people were. Jenn says fans thought it was wrong because James couldn't defend himself, but Dolores lets Jenn know she's a catch. Andy marvels at Jackie's radiance and Jackie likes the extra fat on her face. Andy wonders how hard it was for Jackie to come back as a friend and Jackie admits it was hard for her. Jackie was only a few months into recovery and wasn't in a good place. Jackie thinks it was the best thing since she finished her book and focused on her recovery. Andy wonders what Jackie thinks of Dolores using Ozempic to lose weight and Jackie doesn't think it's a bad thing to lose weight; but educates everyone that when people get off Ozempic, they'll most likely gain all the weight back.
Jackie's afraid of the dangerous habits that being thin could create and Andy gives Jackie props on her book and her limerick abilities. Jackie provides a limerick for Andy and the ladies applaud Jackie's cleverness. Andy moves onto the Ireland trip as Andy wonders who's the best beer chugger. It's clear Jackie wins hands down as a fan questions Melissa about her comment saying she wanted to text her ex. Melissa responds that she just has fun and says anything but Teresa questions whether Joe got upset.
Melissa asks if Teresa thought she was serious, and Teresa claims the brother she grew up with wouldn't like that. Andy and Melissa ask Teresa if she thought Melissa was serious, but Teresa doesn't think it matters because Melissa shouldn't say those things as a married woman. Melissa brings up Teresa calling people c**nts, but Teresa claims it wasn't appropriate as Melissa and Teresa go back and forth. Margaret thinks it was all in good fun and Dolores thought the comment was funny also. Andy ask if Teresa got the bachelorette party she always dreamed of and wonders why Teresa doesn't like strippers. Teresa says she likes Channing Tatum but butchers his name. Jennifer chimes in to help Teresa as Teresa and Melissa mock each other as they go to break.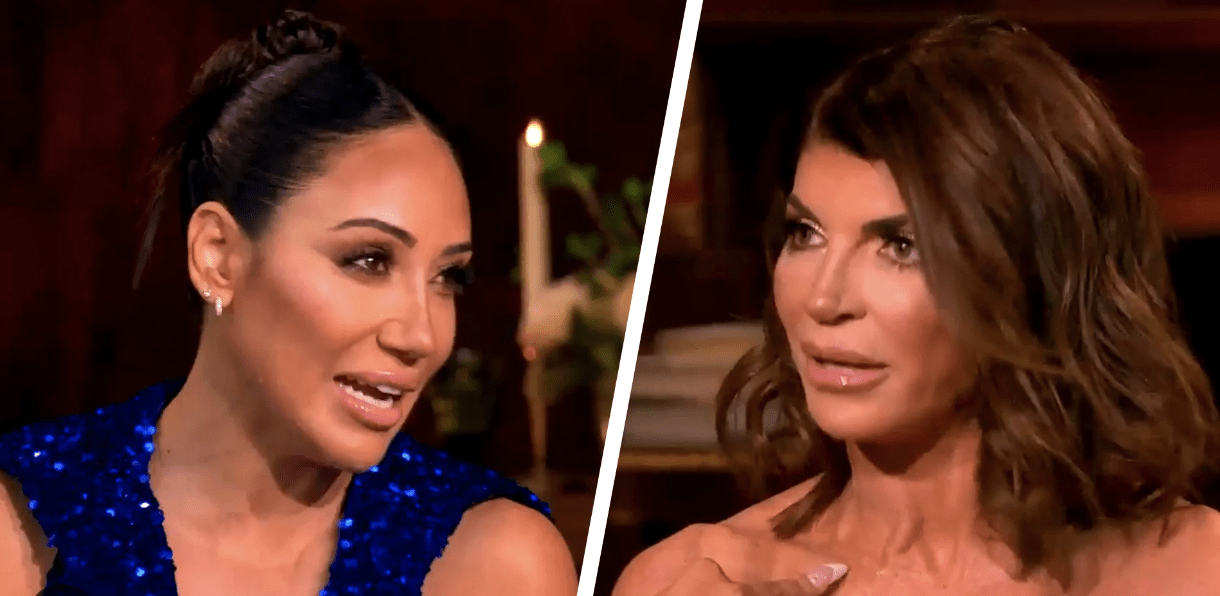 Andy recaps the ladies mishap with words and ask Jennifer where she came up with the word "boogawolf." Jennifer claims a friend gave her the phrase and told Jennifer to use it on Margaret. Jenn admits she's used "boogawolf" about twenty times since Jennifer's said it and Andy ask Melissa to define arsenal. Melissa responds as Andy goes onto the next question. A fan points out that Danielle used the correct word and Margaret admits Danielle was right about the word "conversate: but that she'd never used the word on a college application. A fan tweets about Margaret's kindness and Andy ask Margaret how's her relationship with Jan's kids. Margaret recapped that Jan died last August and explains that her son called her as Jan went to the hospital. Margaret spoke to Jan every day and admits it was hard at the funeral due to her estranged relationship with her stepdaughter.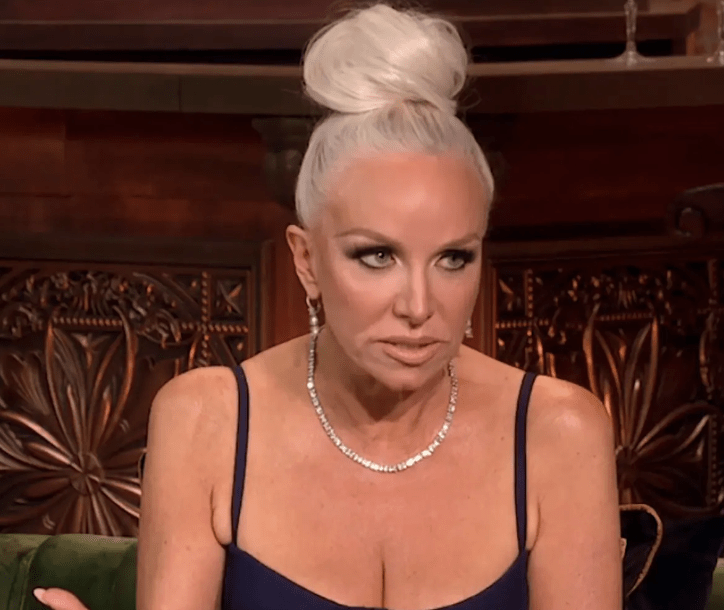 Rachel tells Andy that Margaret wishes she had the opportunity to adopt her step-children and Margaret admits Rachel's story brought up old memories for her. Margaret gets emotional as she calls Rachel a great mother and appreciates being able to see her life. A fan is surprised Margaret admitted to giving Joe road-head and admits she doesn't treat her husband all the time. Andy points out Margaret and Joe didn't have a lot of places to have sex but thank God they have a bedroom now. Andy wonders who has more sex between Margaret and Teresa and both ladies think they have sex the same amount as Teresa tries to throw Dolores in it. A fan wonders why Margaret doesn't like Teresa and Jen calling her a lethal enemy, but Jackie said the same thing and it's Margaret's tagline. 
Margaret says she didn't like Teresa and Jennifer warning the ladies about her and Jackie says she was speaking facts. Teresa claims she only said that about Margaret because Jackie did, and Jackie shakes her head as Andy moves on. A fan ask where Margaret gets her information from, and Margaret denies having information on the girls. Margaret only revealed Bill Aydin's affair but Teresa blames Jackie's cheating rumors on Margaret too! Andy tries to check Teresa but Teresa's in a world of her own at this point. Teresa claims she heard the rumor from Joe and Andy wonders what Margaret did to piss off Laura so bad. Margaret admits she tried to get Laura on the show and when that didn't work; someone told Laura to start drama and then Laura met up with Teresa and Jennifer.
Teresa jumps in not hearing Margaret's side as Andy had to clarify. Jennifer claims she met Laura because she was mad and wanted to hear what Laura had to say. Margaret says everyone already knew about the Melissa rumor and Jennifer admits she told Melissa before the season began! Jennifer invited Melissa and Joe to her 45th birthday and ended up telling Melissa. Jennifer says Joe called Teresa disgusting as Teresa says she had nothing to do with it. Andy wonders why Jennifer brought it up to Danielle and turn around and ask Danielle not to tell Melissa. Jennifer admits she played into the narrative, and she didn't want to tell Melissa.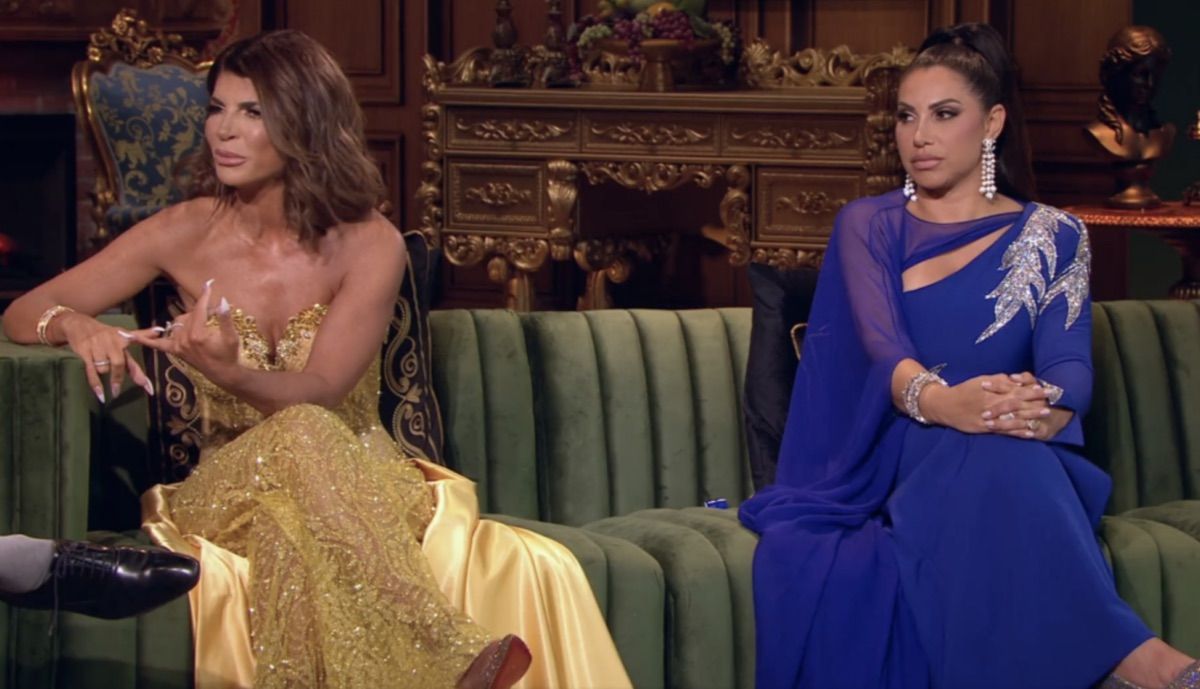 Andy ask Danielle how she feels, and Danielle looks like a deer in headlights as Andy points out Danielle lost sleep over this. Rachel tells Danielle she was manipulated as Danielle ask Teresa and Jennifer if they set her up. Teresa remains silent as Jennifer apologizes to Danielle if that's "How it looked" on camera.  Backstage the men are getting ready to join the ladies as they converse backstage. Danielle instantly forgives them and tells Andy she doesn't feel set up by the duo.  Andy ask the ladies by a show of hands who believe the rumor is true and Jennifer continues thinking Margaret told Laura the rumor. Andy wonders who Melissa blames the most and Melissa blames Teresa for secretly meeting Joe; and Jennifer relaying the information to Danielle, forcing Danielle to bring it up on camera. 
Melissa would've liked Teresa to invite her over with Joe, but we all know that ain't gonna happen. Joe and John are talking backstage and joke about the difference thirteen years make as Luis's shirtless in the next room. Frank Catania see's the difference in Teresa due to Luis as Melissa and Teresa argue onstage. Teresa and Melissa go back and forth as Teresa says she doesn't care as Melissa keeps her foot on Teresa's neck! Teresa tries to get Andy to move on and soon Andy screams for the ladies to stop as they both call each other weak. Andy sees the lack of growth in both ladies as Jackie shakes her head at the mess. Teresa wants Melissa to talk to Luis and before we know it Melissa's calling Luis a "b*** boy." Teresa says she can't wait to never see Melissa's face again as camera show the guys prepping backstage.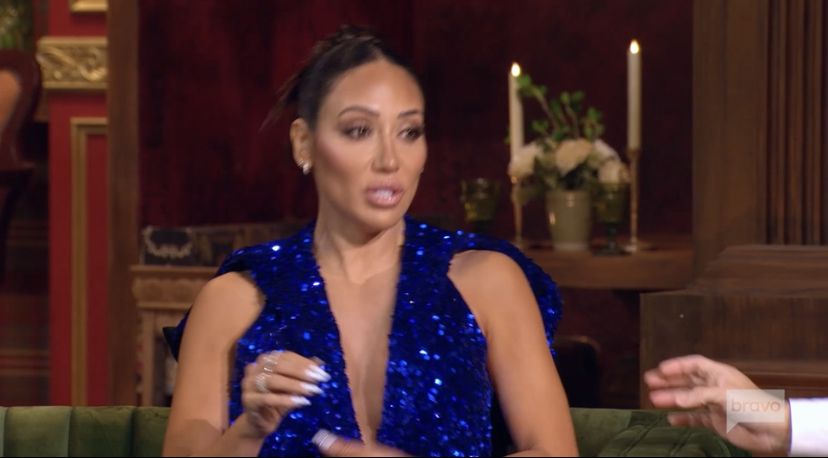 Frank's upset because Luis messed around and didn't tell Frankie Jr. that Luis recently closed his company. Joe questions Luis's agenda as Frank jokes for Joe not to fight Luis and get beat up. Andy revisits Jennifer's coffee read and a fan wonders if Jennifer thought the ladies would be fooled. Jennifer reveals the coffee-reader was Teresa's dad's nurse and wondered if she was entering the lions den. Jennifer claims the nurse said Melissa never visited as Melissa laughs at Jennifer's comment. Andy tries to read a question about Jennifer's marriage and Jennifer tries to blow past it, forcing Andy to start screaming. 
A fan questions if Bill's perspective of therapy changed but Jennifer admits it hasn't. Jennifer says their one therapy session did wonders and that she and Bill are better than ever. Bill explained to Jennifer he goes to the pool house to decompress and it's too much coming into the house with all the kids. Jennifer joins Bill in the pool house now, but no one believes her. Margaret believes Bill is what Jennifer wants in a marriage, but Andy reminds Margaret of her comment at Jenn Fessler's house. Margaret understands why Jennifer's still upset but won't take responsibility for Oliva finding out. Jennifer continues blaming Margaret for Oliva finding out Bill's affair and Andy wonders if Margaret regrets calling Jennifer a disheveled drug addict.
Margaret says she does drugs too and brought up putting pot on her vagina. Margaret believes Jennifer's drug use is her whole life, as Jennifer gets upset and calls Margaret "Old Lady Energy." A fan wonders if Jennifer feels hypocritical for exposing Melissa's rumor and Jennifer gives a half a** apology as Jenn Fessler ask the real questions. Jenn wonders what Danielle's point of sitting Melissa down at the finale and Danielle claims she thought Melissa would "kill it." Danielle didn't think Melissa would freak out, but the damage has been done. Jennifer claims the woman was on Tik Tok and that word would leak eventually. Andy wonders why Margaret's more upset with Jennifer than Teresa and Margaret thought she squashed her issues with Teresa when they met for lunch. Teresa didn't do anything with the information, but Margaret just rolls her eyes without responding. 
A fan wonders what Margaret's relationship with Teresa is now, and Margaret admits that they're not on good terms due to Luis screaming at her and claiming to have information on everyone. Joe, Frank, and John discuss Luis backstage as Margaret tells the ladies Luis called her child at work, threatening him! Teresa denies Luis did anything wrong as Margaret bust out the envelope with the phone records! Margaret says Teresa knows that as Margaret hands Andy the receipts. Margaret reveals her child was threatened April 13th, 2023, but Teresa thinks it was a spoof. Margaret explains her child works at a high level place and Andy admits everyone has received hacked calls lately. No one says anything when Andy answers the phone, but Teresa says it does happen to her. Andy wonders why Louie would call Margaret's child and Margaret don't know but the phone records have been pulled and the police have been notified. 
Teresa denies knowing anything as Melissa holds up the receipt to show Teresa. Teresa tells Melissa she only wants a storyline and Melissa tells Teresa's she's no longer her sister-in-law as Teresa tells Melissa she's cancelled. Margaret tells Dolores she knows it's true because Margaret called Dolores after it happened! Dolores tells the truth and confirms Margaret did call her to explain what Louie did. Teresa wished Dolores called her and Dolores points out she doesn't want anything to do with this situation as Teresa says a hacked call just came through. Rachel points out that Louie's watching backstage and could easily call Teresa. 
Teresa claims Margaret called people from Louie's past and Margaret doesn't want to see Louie's face again. Teresa calls Margaret the devil and Margaret responds "You're a criminal and so is he" as they share insults. Margaret tells Teresa that Louie belittles her as Margaret and Teresa drag each other. Andy dismisses Jackie and Jenn as the men make their way to the couch as Andy warns Louie about getting physical. Frank can tell Teresa's trying to be Zen but it's not working as Danielle tells Nate Cabral she feels set up by Jennifer and Teresa. Joe's visibly stressed as the rest of the cast get ready for the epic showdown that is part three of The Real Housewives of New Jersey reunion.
Stay Connected With All About The Tea: Twitter Ι Instagram Ι YouTube Ι Facebook Ι Send Us Tips   
LeAndra Williams is a content contributor at All About The Tea. She's a social worker and (super) mom by day, and a reality T.V. junkie by night.