Honey Boo Boo's Family Overjoyed She Graduated From High School Graduation, The Touching Posts Will Make Cry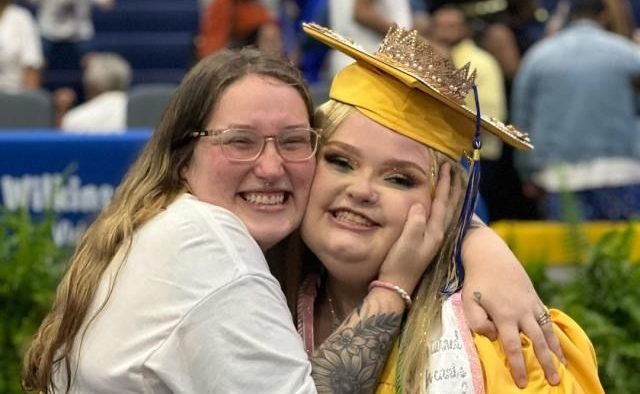 Honey Boo Boo's Family Overjoyed She Graduated From High School Graduation, The Touching Posts Will Make Cry
Alana "Honey Boo Boo" Thompson's family joyously celebrated a significant milestone as she received her High School diploma on Saturday, May 20.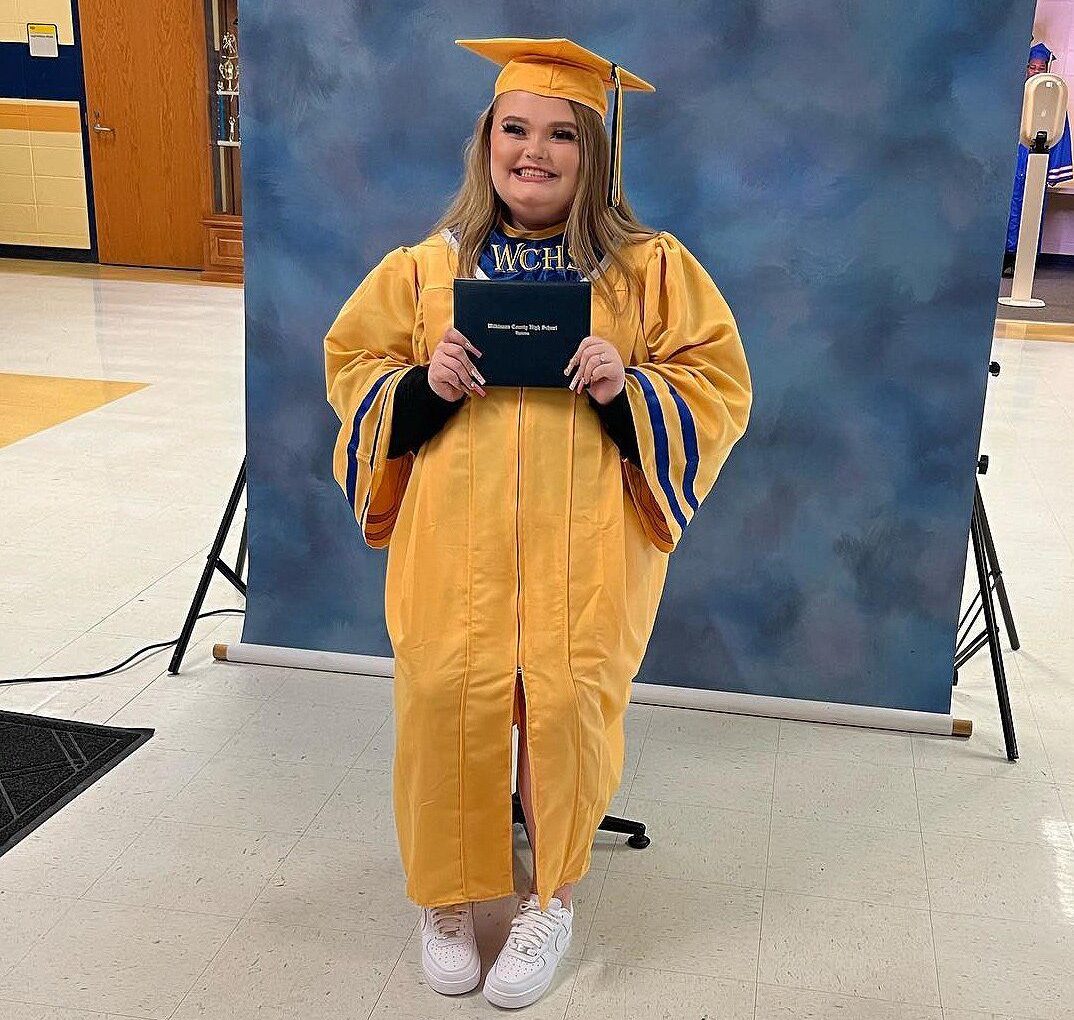 Alana Thompson has achieved a remarkable feat by officially graduating from Wilkinson County High School, in Georgia. The former Toddlers & Tiaras star's family took to social media to express their jubilation and pride, sharing a collection of heartfelt posts to commemorate this significant milestone in Honey Boo Boo's life.
Mama June Shannon took to Instagram to capture and share the momentous occasion, posting a photo and video montage that documented Alana's graduation day. The collection featured snapshots of Alana donning her cap and gown, as well as highlights from the ceremony.
In the heartfelt caption, Mama June expressed her sentiments for her daughter, stating, "Today, Alana closed one chapter of her life," among other heartfelt words.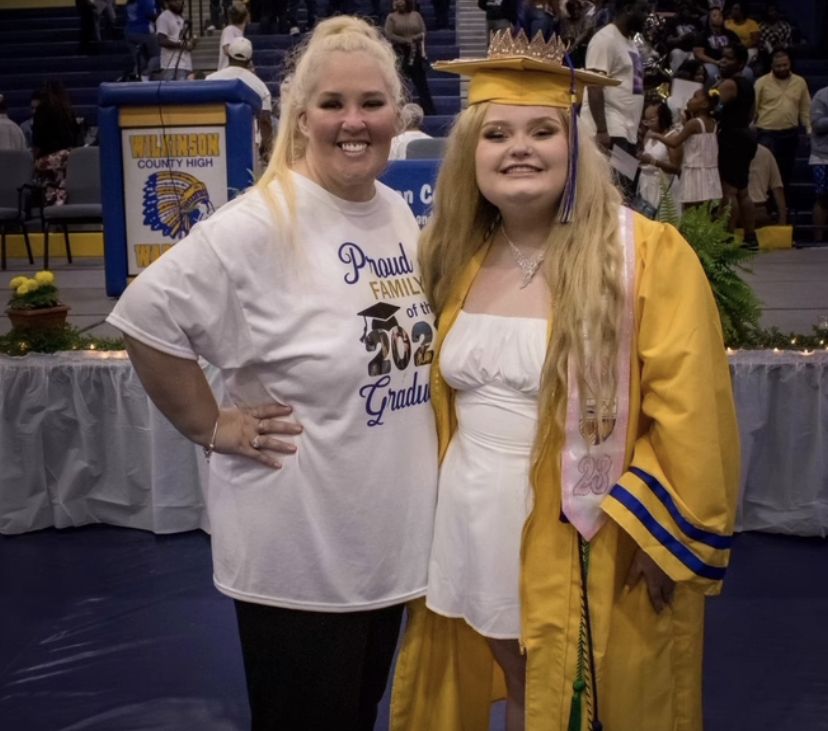 In her Instagram post, Mama June acknowledged the challenges the family had faced, recognizing that they had "been through a lot." However, she expressed immense pride in her daughter for embarking on the next chapter of her life, which involves pursuing higher education in college. Mama June's message conveyed a sense of support and admiration for Alana's resilience and determination.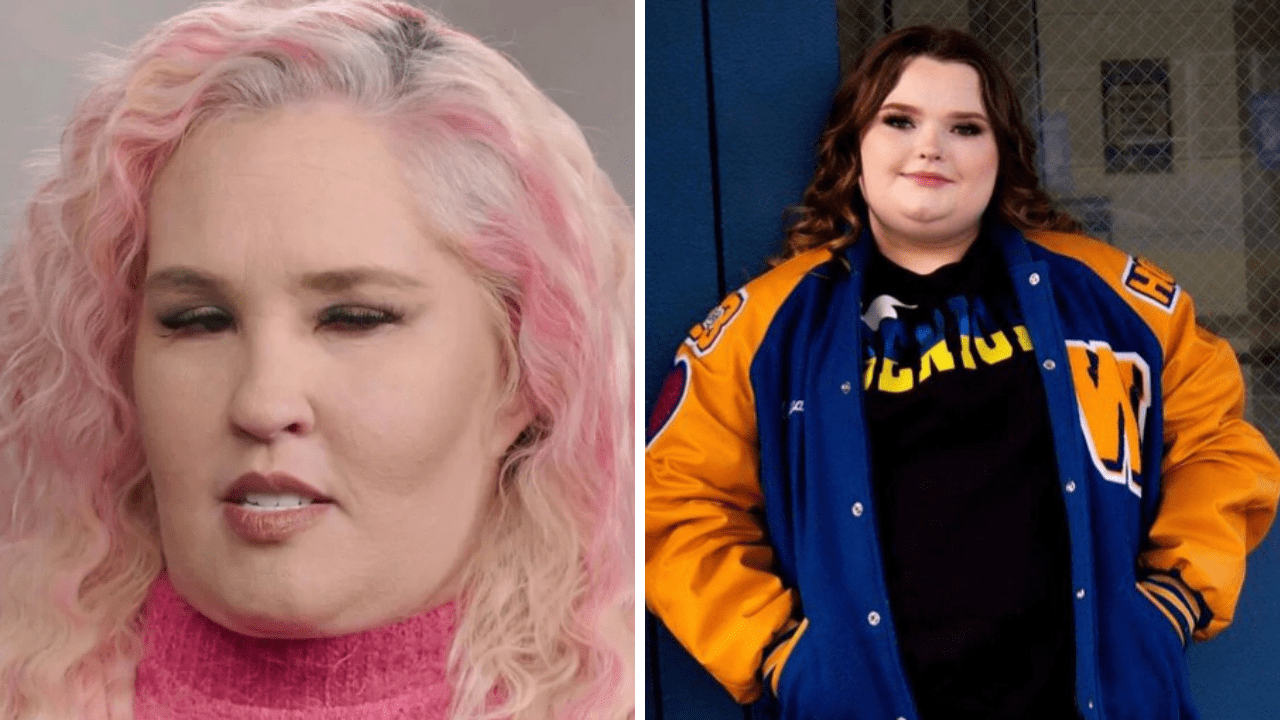 "You never gave up even when there was times we all know u was over getting up early n going to school," she added. "And even what we have been through in the last few years u never quit or gave up and I'm so very proud of YOU for that I love you so much alana."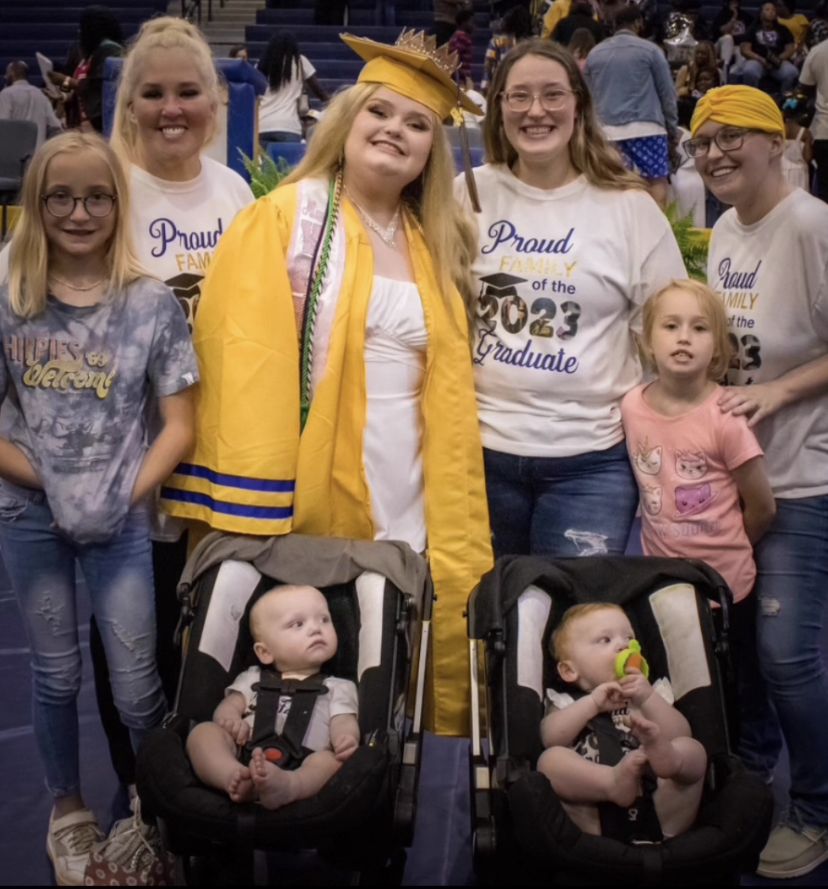 In a follow-up Instagram post featuring additional glimpses of the momentous day, Mama June excitedly shared, "Look, we are so proud of Lana!" She playfully acknowledged that she couldn't contain her excitement, promising an abundance of pictures as she and Pumpkin (her daughter) celebrated Alana's achievement. The post conveyed the overflowing pride and joy that Mama June felt for her daughter's accomplishment.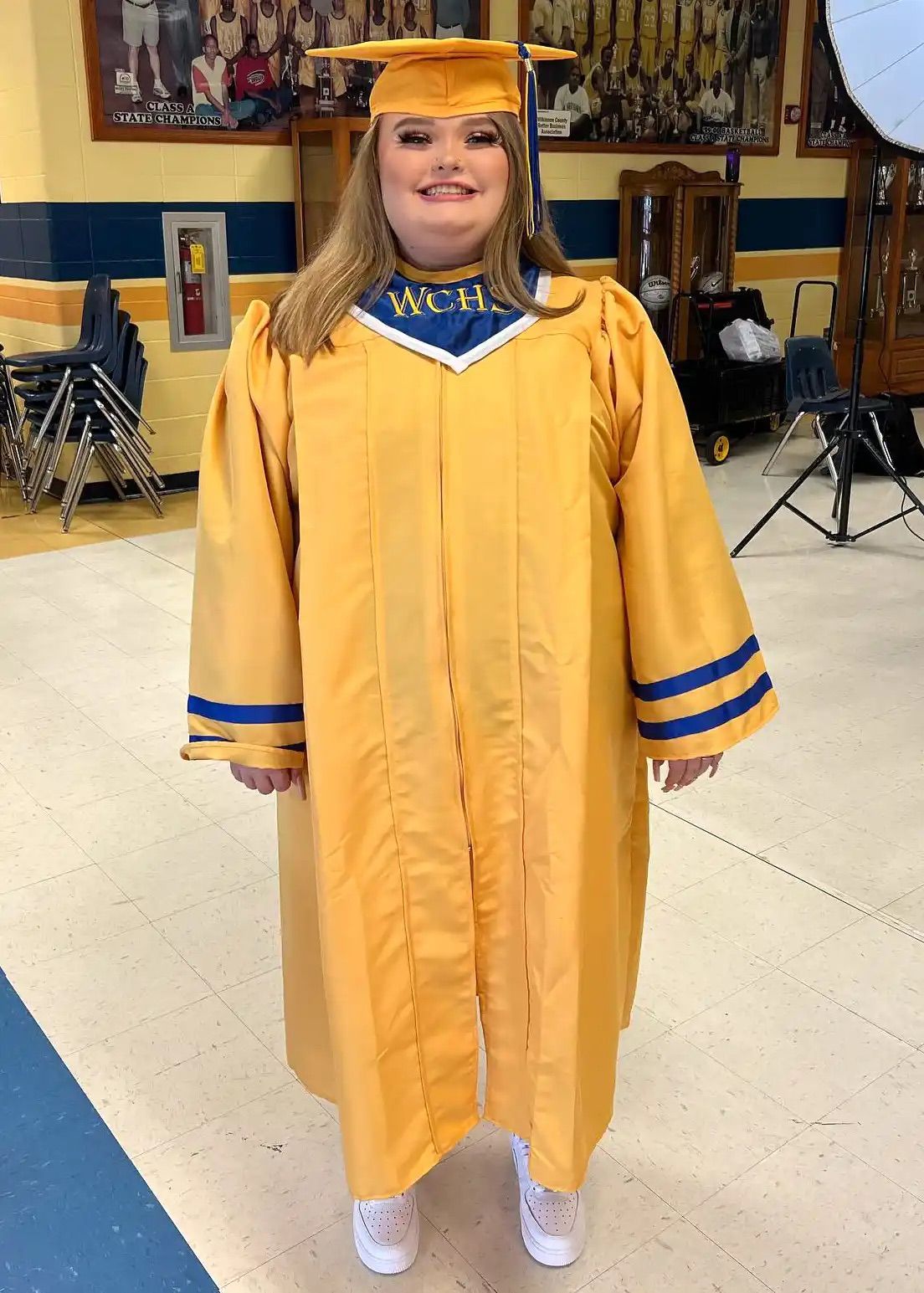 "I can't believe my baby is graduated and y'alls baby," Mama June added in the caption. "yall have watch grown up before y'alls eyes on tv is grown now graduated high school today can y'all believe it and about to go to college."
Honey Boo Boo's older sister, Lauryn "Pumpkin" Efird, joined in the celebration by sharing a heartfelt post on Instagram, dedicated to commemorating Alana's graduation.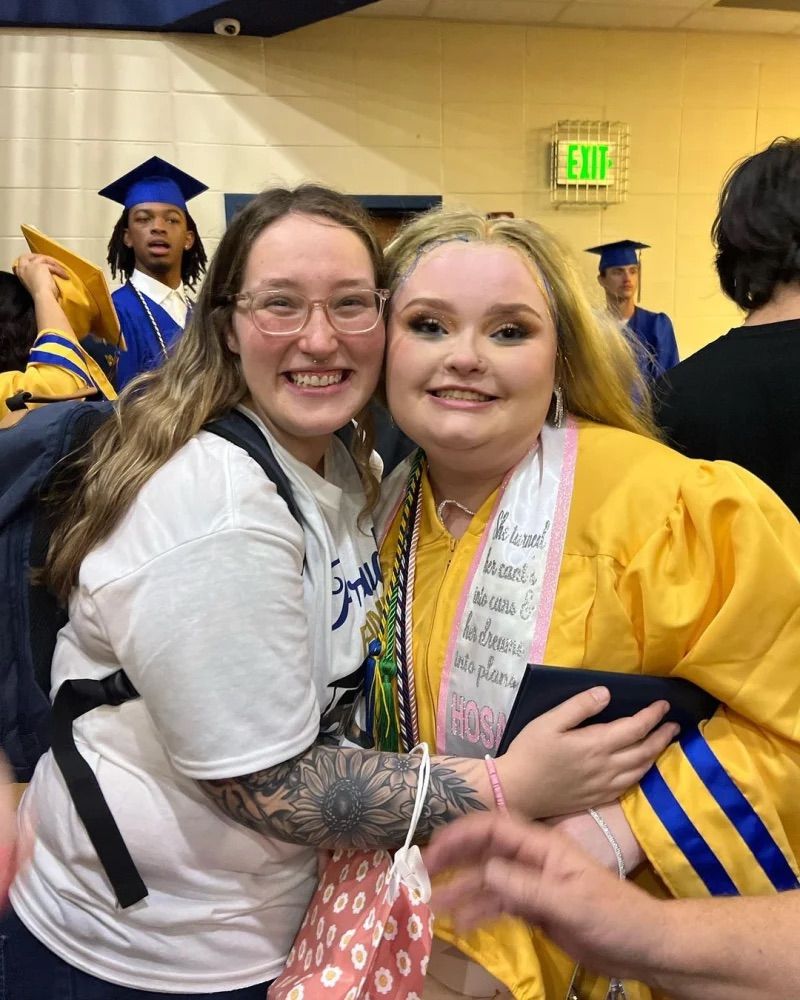 Pumpkin expressed her pride and admiration for Alana through a series of Instagram posts. She began by sharing a video capturing a precious moment of Alana during the ceremony, followed by two snapshots where she posed alongside her sister, who was donning her cap and gown. In the caption, Pumpkin conveyed her deep emotions, emphasizing that words alone could not fully capture her immense pride for Alana.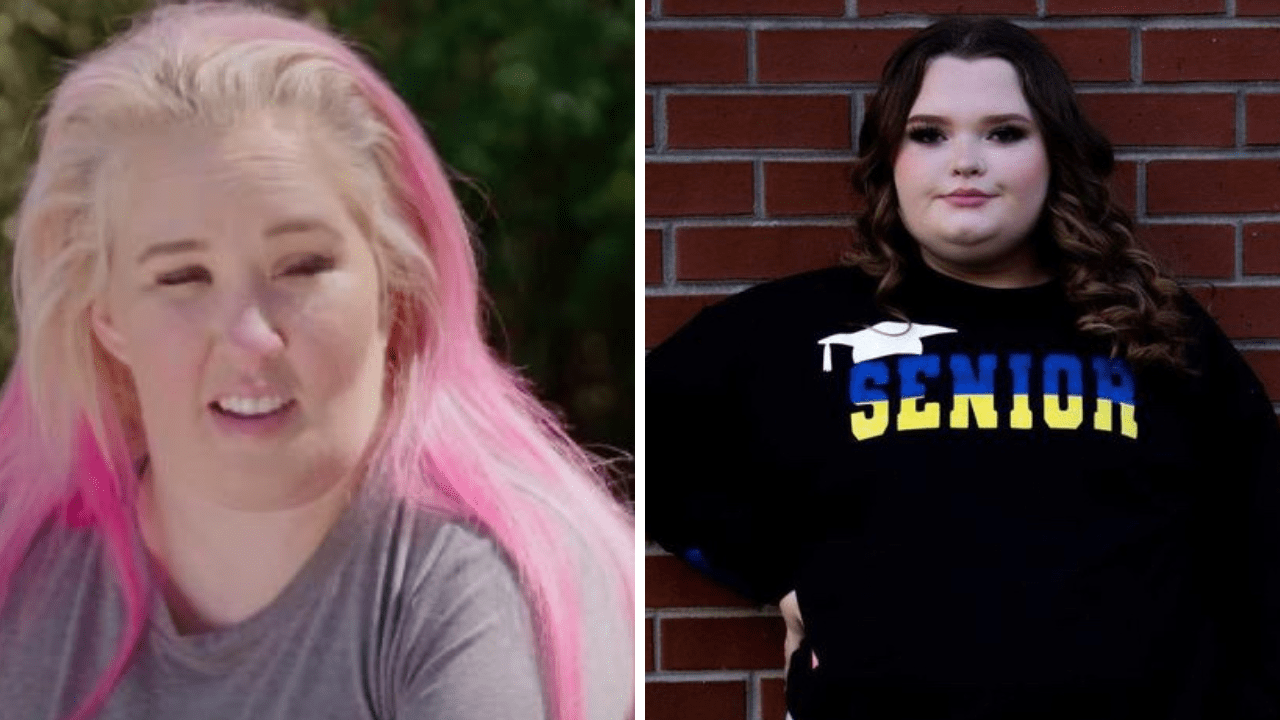 "To be there a witness this next chapter I'm amazed," she continued. "Amazed at how much you've grown, how beautiful your soul is, & most importantly how far youve come against all odds. To hear your name be called & to watch you walk im honored truly."
View this post on Instagram
Lauryn expressed her excitement about Alana's future beyond high school, eagerly anticipating what lies ahead. She reassured Alana of her unwavering support, emphasizing that she will forever remain her biggest fan, cheering for her loudly. Lauryn concluded with a heartfelt declaration of love, letting Alana know that her sister's love and encouragement will always be there.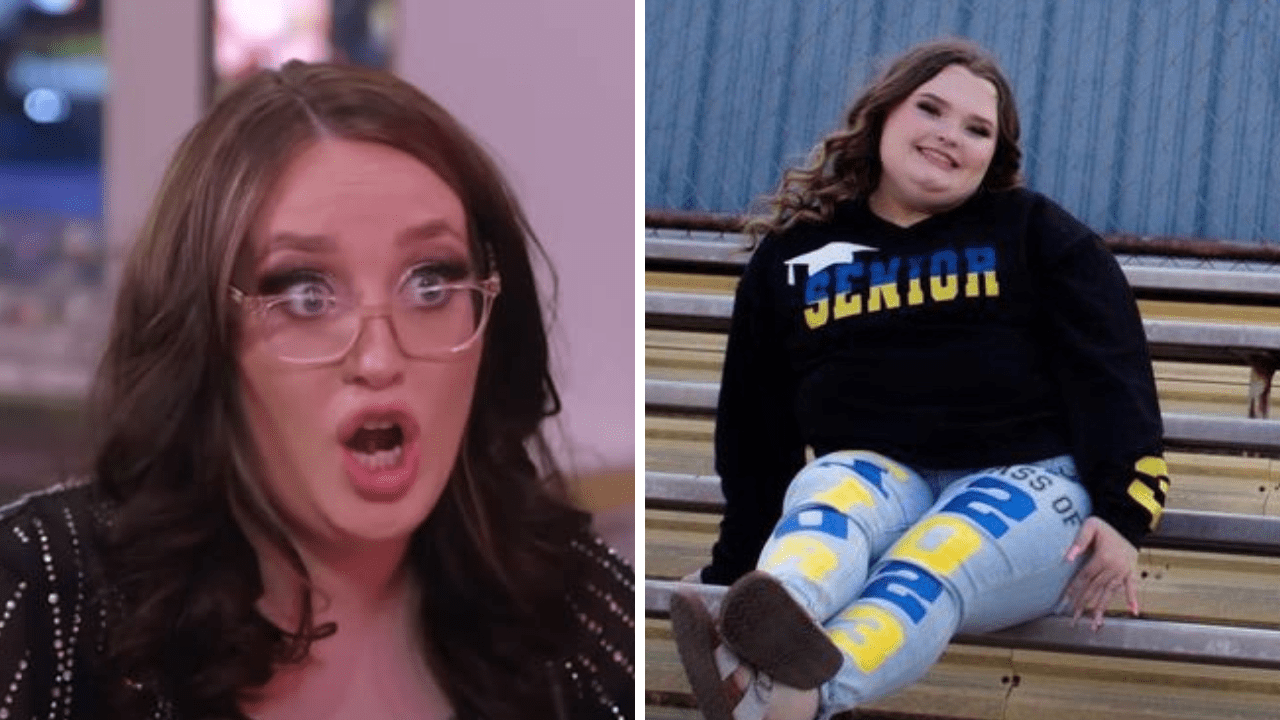 She posted, "Please always know im your biggest fan & always & forever gonna be screaming the loudest for you. I love you lana."
Jessica Shannon, Alana's other sister, took to Instagram to commemorate the significant milestone by posting a collection of photos and videos capturing the essence of the graduation ceremony.
"Today was the day you've been waiting for a while and you made it!" she wrote in the caption. "You've came a long way from being that aggravating lil sister who was all my butt to a beautiful young lady."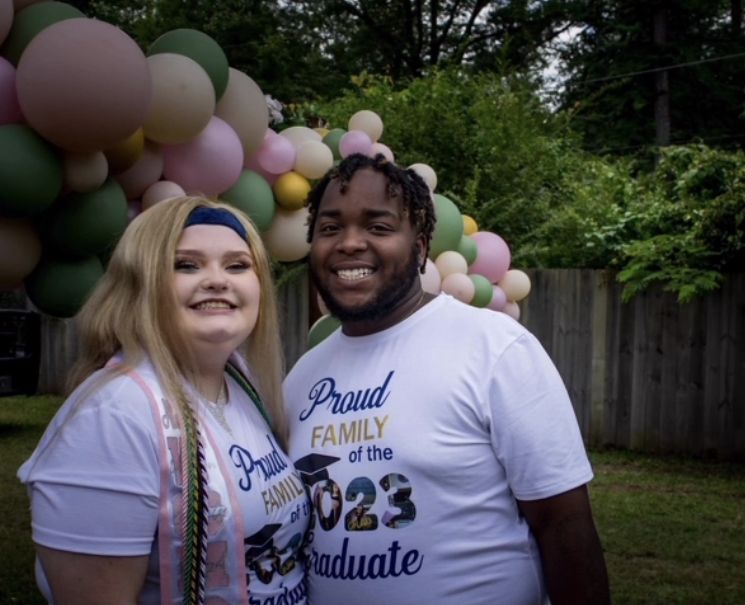 Jessica also said she was "so proud" of Alana for graduating, adding, "I want you know that I'll always have your back regardless of anything. You will do big things I see it ! I love you LANNNA."
In an Instagram post from October 2022, Honey Boo Boo candidly shared her reflections on entering her final year of high school. Expressing a mix of disbelief and excitement, she described the journey as "so crazy to believe" and acknowledged the numerous challenges she had faced. Despite these obstacles, she remained resolute, stating, "I've encountered several disadvantages along the way, but I've always persevered without letting them hinder me."
Stay Connected With All About The Tea: Twitter Ι Instagram Ι YouTube Ι Facebook Ι Send Us Tips
Avigail is an Entertainment blogger at All About The Tea, who specializes in The Real Housewives of Atlanta and The Real Housewives of Potomac. Avigail has a background in marketing. She's a Brooklynite living in the Bahamas, with a passion for travel, writing, reality TV watching, pop culture and spoken word.