Katie Maloney's Brother Eviscerates Tom Sandoval For Attacking His Mother In Unaired Footage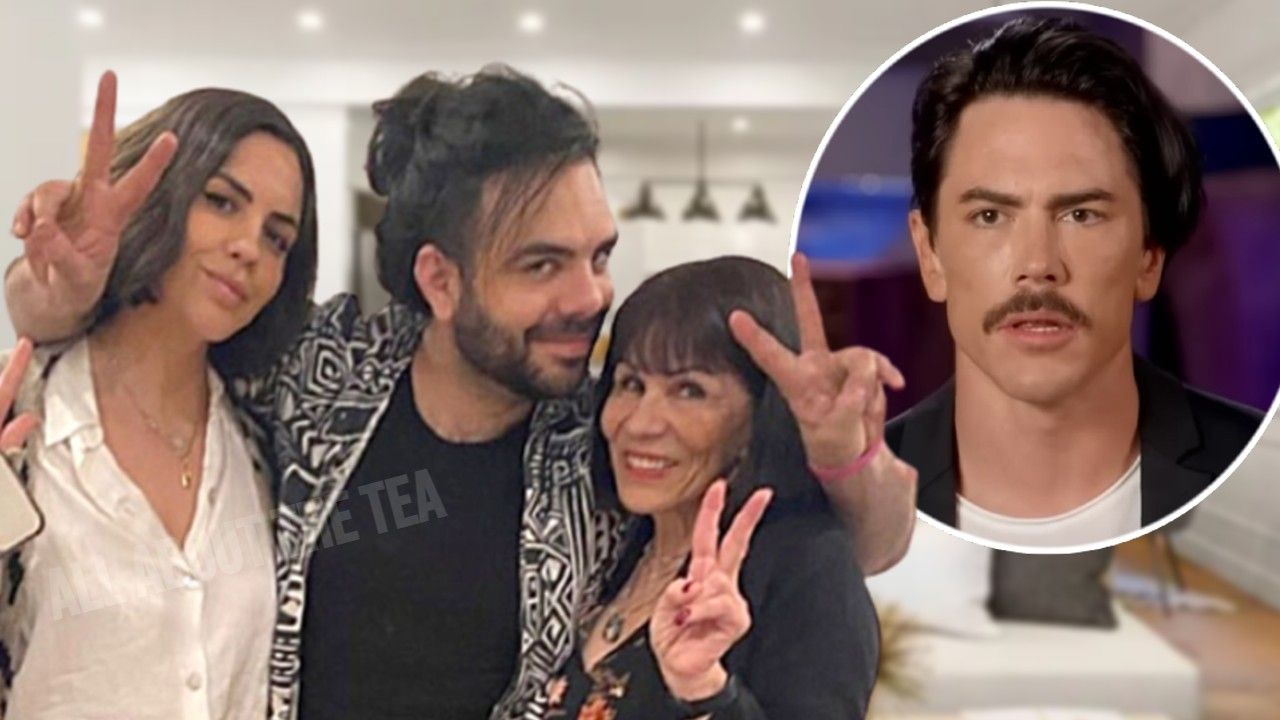 Katie Maloney's Brother Eviscerates Tom Sandoval For Attacking His Mother In Unaired Footage
The heated argument between Raquel Leviss and Katie Maloney on the latest episode of Vanderpump Rules was even more heated and dramatic than what viewers witnessed.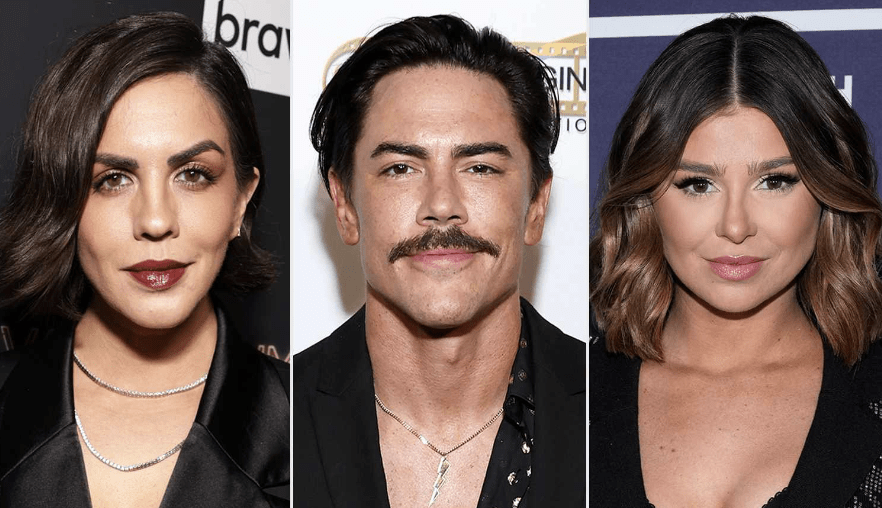 According to Kristen Doute and Janet Elizabeth, friend of the show, the confrontation reached new heights of drama, adding an extra layer of intrigue to this ongoing feud.
During the May 10 episode of "Sex, Love and What Else Matters," podcast — Kristen Doute and Janet Elizabeth spilled tea on unaired footage from the heated exchange. They claim that Tom Sandoval had an explosive altercation with Teri Maloney, Katie's mother, after Teri expressed her disapproval of Raquel's choice to pursue Tom Schwartz during his separation from Katie.
According to their account, tensions escalated, resulting in a fiery confrontation that unfolded behind the scenes. This shocking revelation adds another layer of complexity to the ongoing dynamics regarding the secret affair involving Raquel and Sandoval.
"I had a front row seat to Katie and Raquel having at it and it was really intense. And there was a little stuff that I'm surprised they actually they cut out, including Tom Sandoval really spoke horribly to Teri Maloney," said Elizabeth.
"He said, 'Shut the f-ck up,'" Kristen stated.
"He was like very rude to her. If he was my mom, I would hit him," added Elizabeth. "Tom went so hard that, at the time, I was like, 'Wow, Sandoval really hates Katie. He's only doing this out of hatred for Katie.' Now I realize it was out of support for his girlfriend."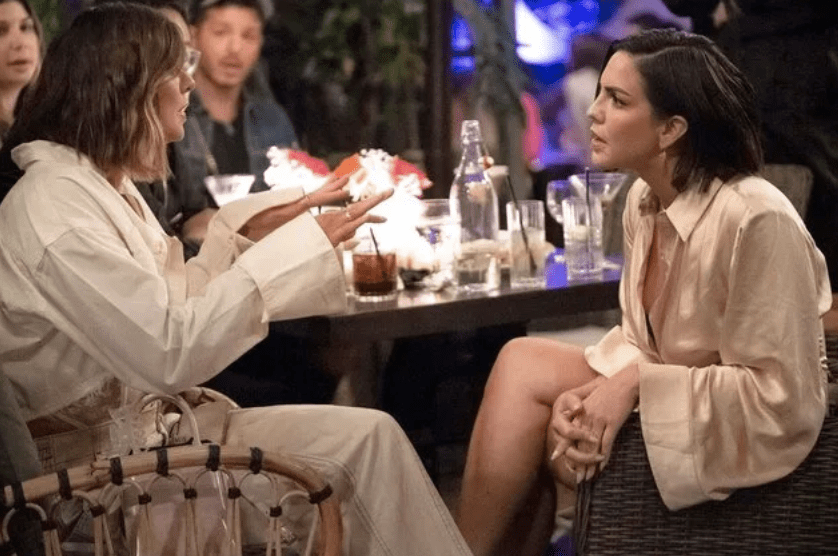 "The way that Sandoval spoke to Teri, was like insane," Kristen pointed out, while also expressing her criticism towards Schwartz for his lack of intervention. "I was so appalled that Schwartz would not — for one time, Tom Schwartz — you step in and you go, 'Dude, you do not speak to my ex-mother-in-law [like that],'" she added.
Kristen and Elizabeth also expressed their disagreement with Tom Sandoval's comments made in a confessional on the show. Sandoval stated that he found it "tacky," for Teri to involve herself in the argument between Katie and Raquel because he believed that people generally refrain from pushing back against someone's mother with full force.
Their disagreement stemmed from the notion that Sandoval's perspective might not accurately reflect the intensity of the situation and the potential for conflict when a parent becomes involved in a heated exchange. The differing opinions further fuel the ongoing tensions and debates surrounding the complex dynamics within the Vanderpump Rules cast.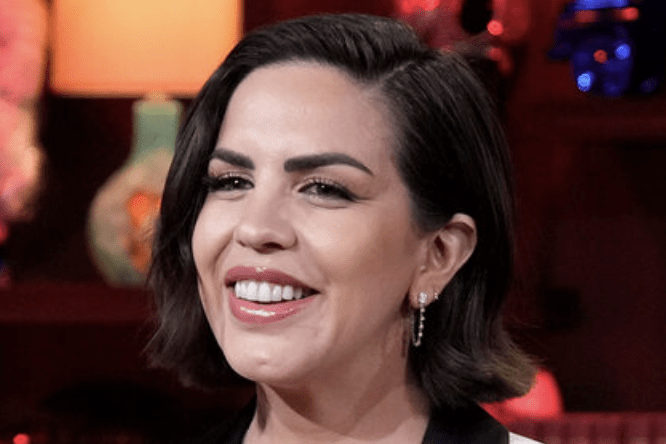 "Sorry, this is an event for the girls to celebrate the sandwich shop, so yes, Katie's mom is there in support of her and if Raquel wants to dive in to the situation, pull Katie aside in front of her mother and start telling her what she's doing wrong in her divorce, fully expect the mother to step in," said Elizabeth.
Kristen slammed Raquel for having the "balls to disrespect someone's mother at her own event," by insulting Teri with a dismissive eye-rolling reaction after inserting herself into the altercation. "Bitch, step down," said Kristen. Janet, meanwhile, said she actually "pulled" Raquel off camera at one point at the party and told her, "You're going to look horrible" for "all the stuff she was saying" — adding, "you look like you have no empathy right now."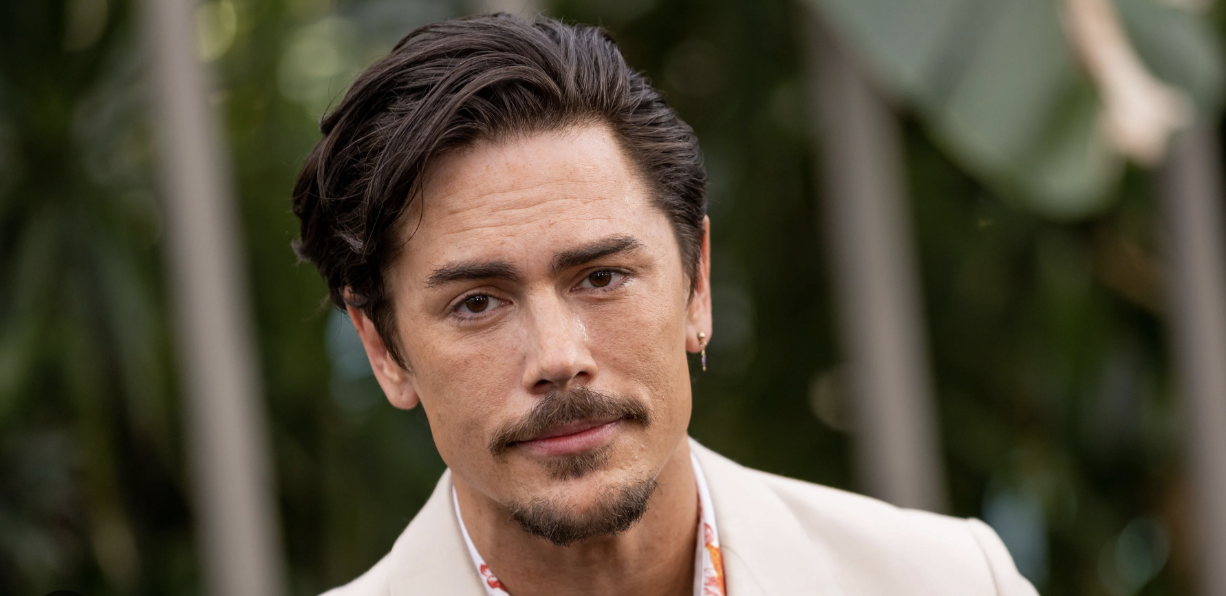 Following the episode's airing, both Katie's mother and her brother Joey, took to Twitter to share additional insights into the interaction portrayed on the show. They hinted at the existence of unaired footage that shed further light on how Tom Sandoval spoke to Katie's mother, suggesting that there was more to the story than what viewers had seen. Their tweets indicated that significant moments and crucial context were edited from the episode, leaving fans curious about the full extent of the confrontation.
"This might be the only time I use the hashtag at the end here but had to speak up about these garbage humans. You act tough and talk to my mom and my sister like that when you are on camera but you would never dare do that when your ego wasn't being boosted," Joey tweeted.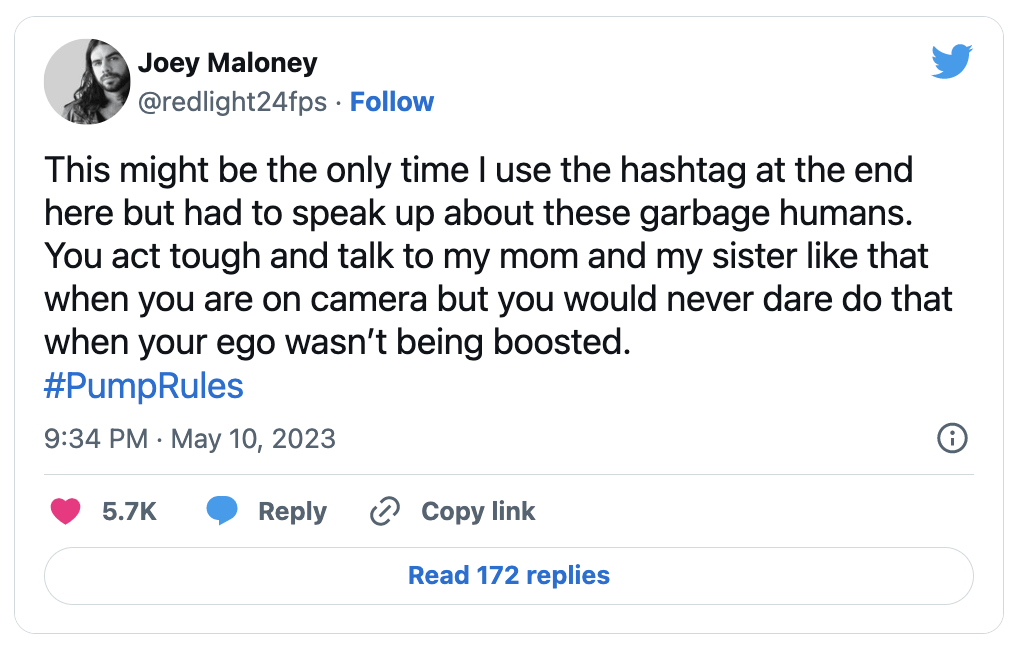 "Thank you so much Joey for all your love and support!" added Teri, reposting his tweet. "It was not shown in tonight's episode, but you step in and defended me upon Sandoval's vitriol attacks … not only one time, but 3 times!"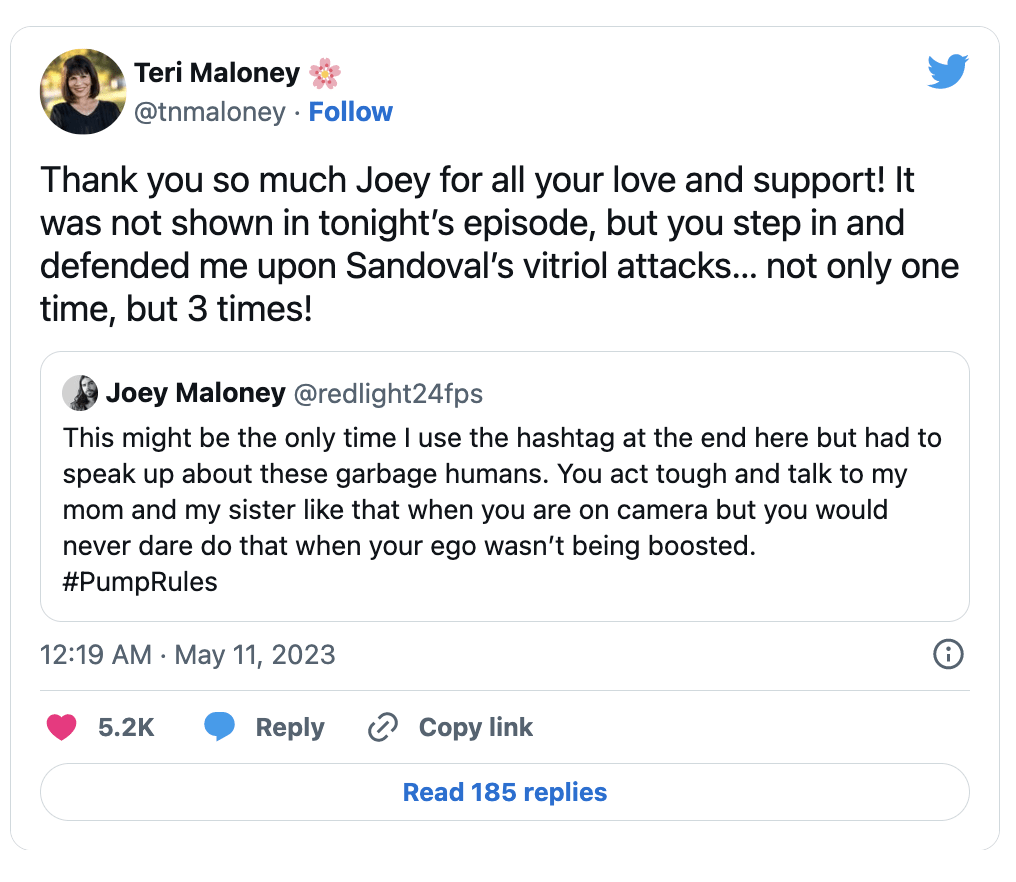 Joey responded, "I sure wish everyone got to see that!"
Vanderpump Rules airs Wednesdays on Bravo, with the stage set for an unforgettable season finale, and a 3-part reunion that is sure to keep audiences captivated and talking for weeks to come. Buckle up for the thrilling ride ahead!
Stay Connected With All About The Tea: Twitter Ι Instagram Ι YouTube Ι Facebook Ι Send Us Tips
Nancy Zhāng is an Entertainment Blogger for All About The Tea. Nancy covers hot topics, recaps and celeb news. She loves to multi-task as a writer and a private chef. She received a B.S. in Mass Communications from LSU. Nancy's married and the proud mom of 2 German Shepherds.