'RHONJ' RECAP: Luis Ruelas GOES OFF On 'F–king Trash' Joe Gorga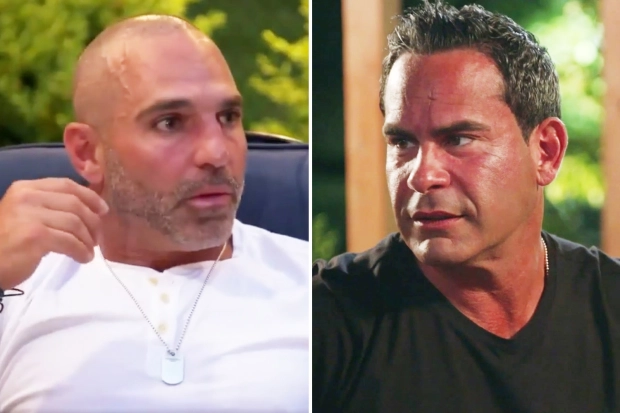 'RHONJ' RECAP: Luis Ruelas GOES OFF On 'F–king Trash' Joe Gorga
Welcome back to another episode of The Real Housewives of New Jersey. This week, we begin with Rachel Fuda as she attempts to get her daughter to eat dinner. Melissa and Joe Gorga are eating grapes with Antonia. And Margaret Josephs prepares for a dinner date with Marg Sr., Jennifer Fessler, Jen's mom, and her twin sister. Once everyone arrives and gets seated, we see where Jen gets her quirkiness from.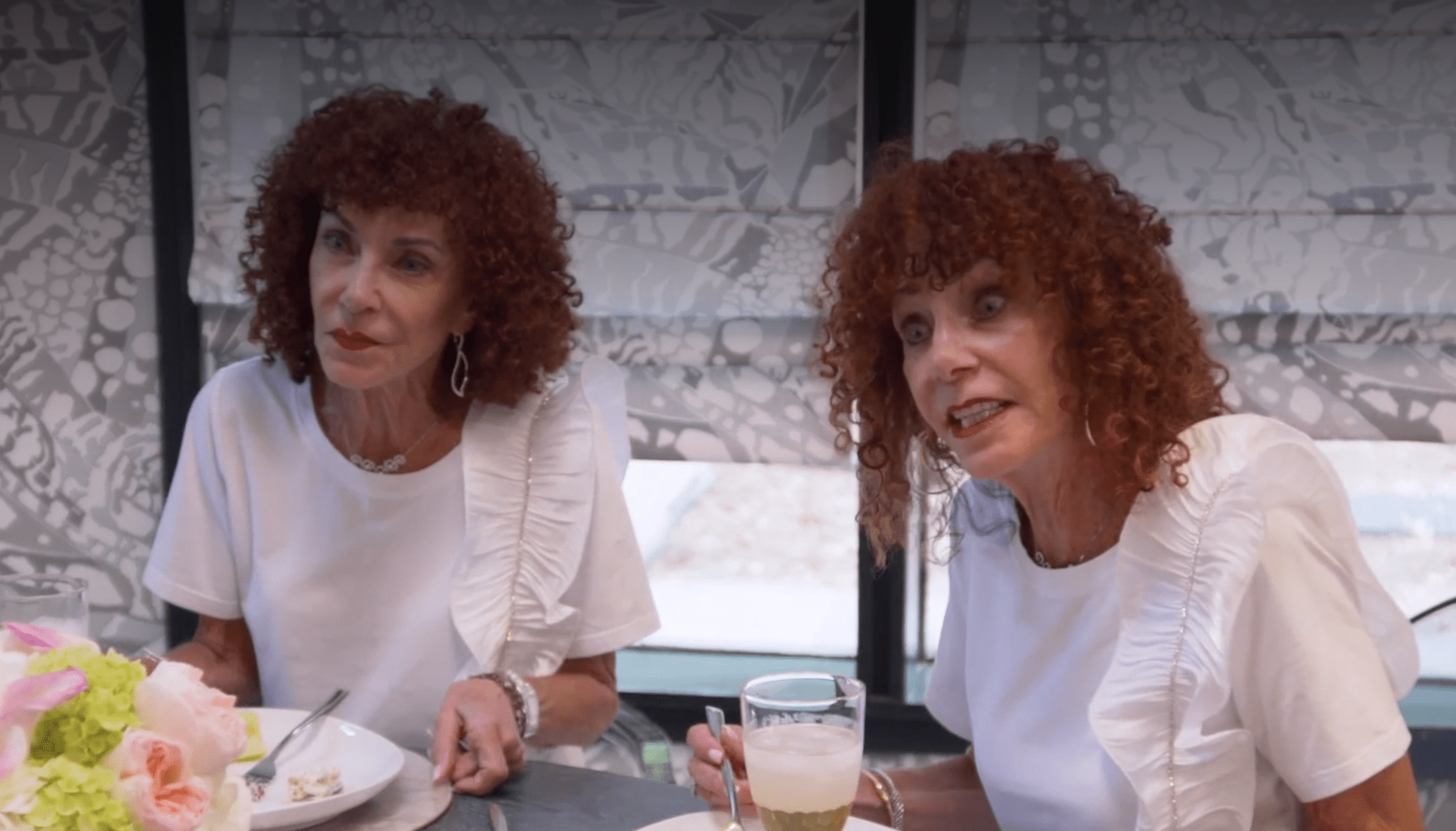 Jennifer's mom and aunt go back and forth before Margaret tries to hook Marg Sr. up with a new man. Margaret discusses her marriage with Joe and how they originally got together. In her confessional, Jen tells us about her parents divorcing when she was three and how her childhood was a rollercoaster. Jen's mother was very loving but moved the kids around a lot. Jennifer loves her cousins like sisters and soon Margaret moves the conversation to Lexi and her son.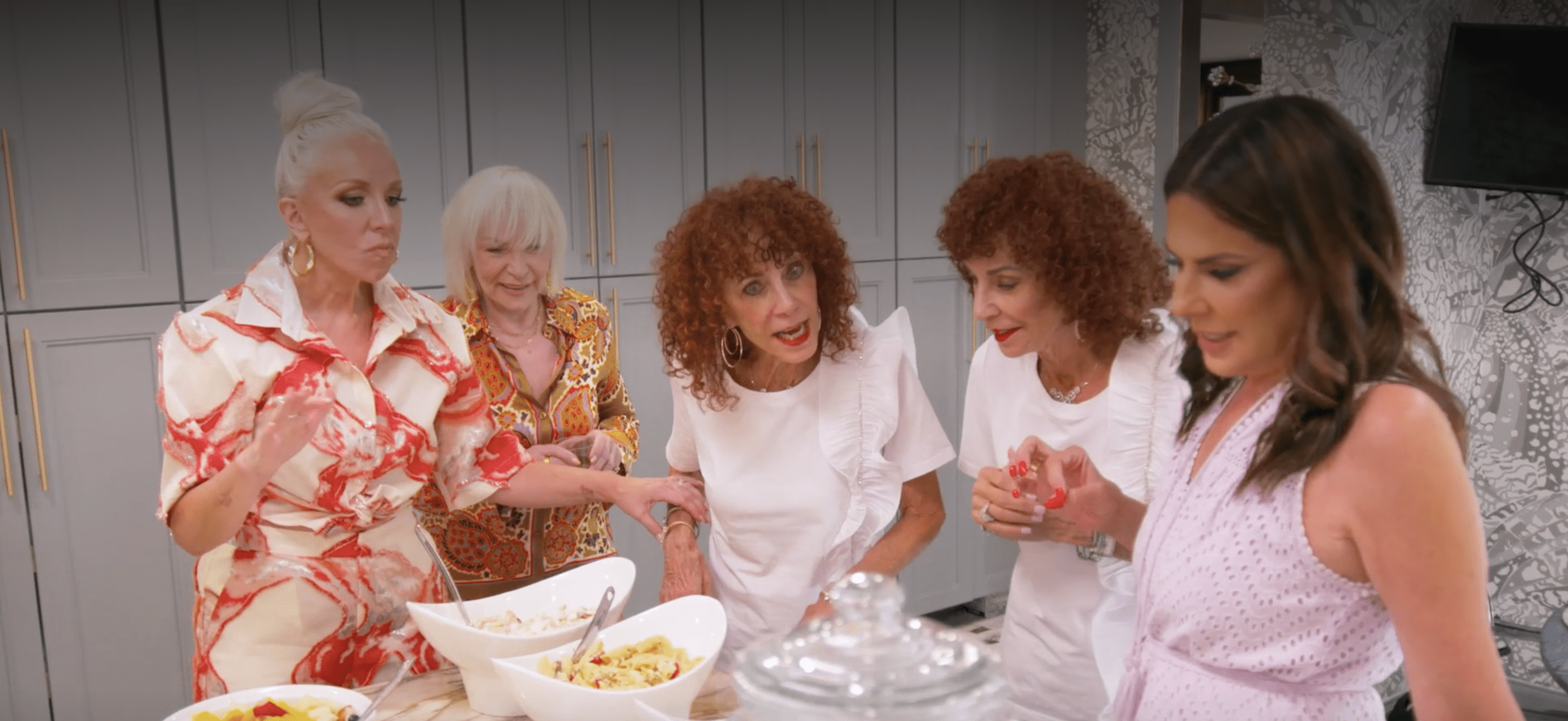 Margaret loves how Lexi's son bonds with Marg Sr. and tells the table about her friendship with Lexi of fourteen years. Soon the twins ask about their trip to Ireland and Margaret admits there's an "immature a**hole" in their group. Jen and Margaret begin discussing Danielle Cabral and how Danielle continues making Teresa Giudice and Melissa's issues about her. The twins think Danielle has issues while Margaret believes Danielle's used to being the center of attention.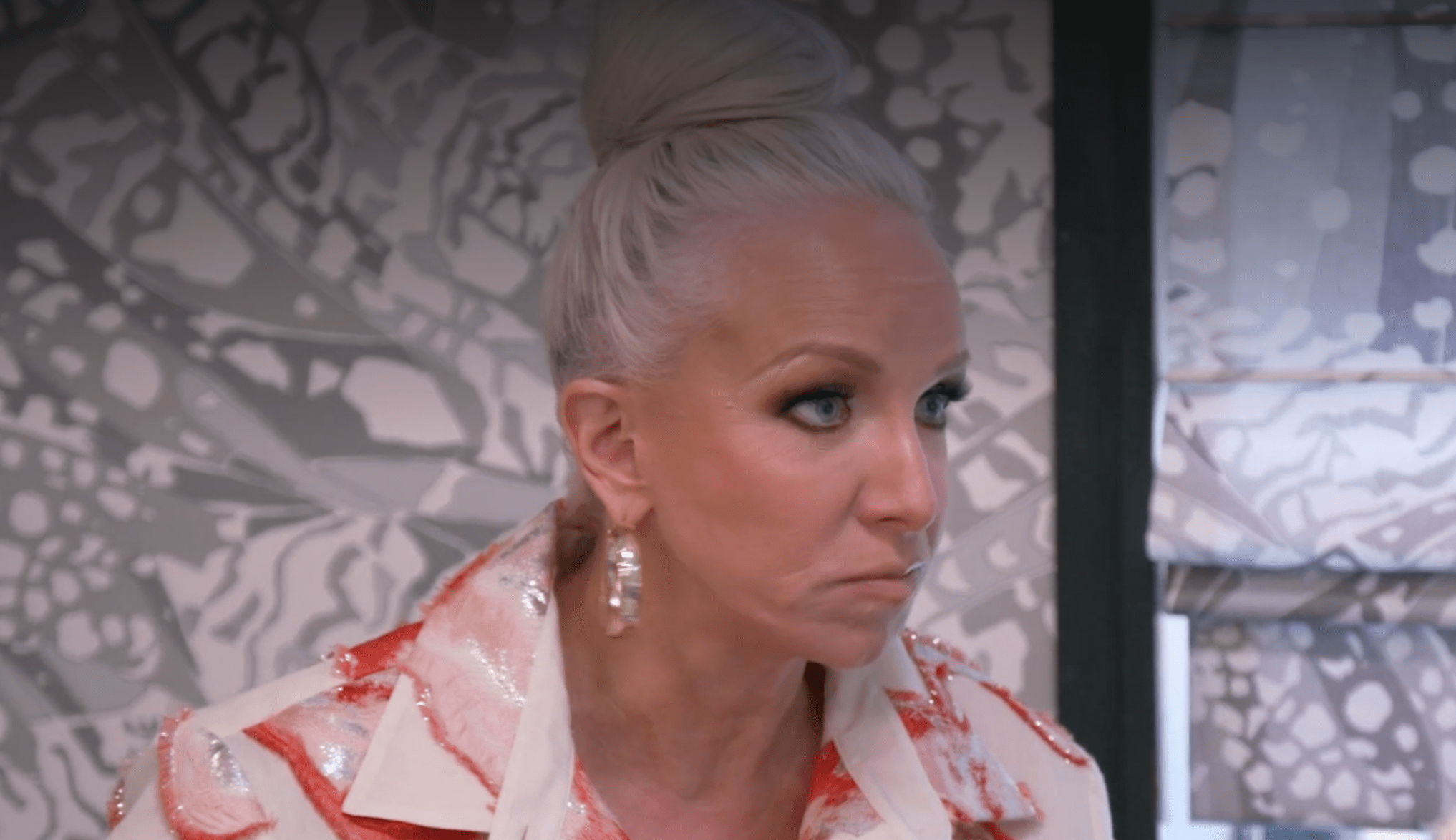 Margaret doesn't appreciate Danielle attacking her and Jen admits it's awkward with the ladies together. Margaret and Jen begin discussing Teresa's bridal shower and tells the ladies about Teresa and Melissa's tumultuous relationship. Jen admits Teresa's always saying all she wants is family but then does things like not including Melissa in her bridal party.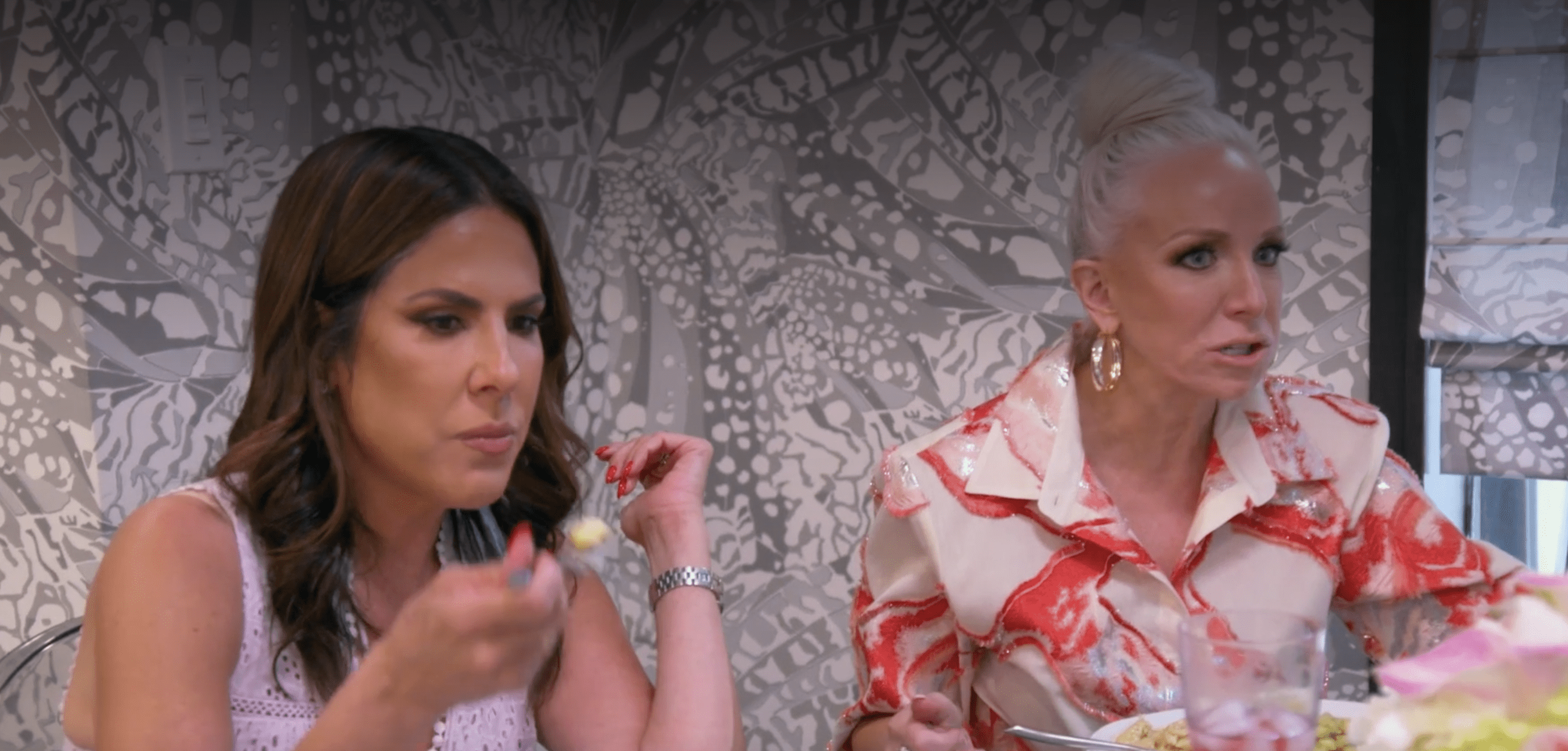 Let's hope those two can get it together. Later, Dolores Catania and Paulie are having dinner with her kids, Frank, and his girlfriend Brittany. Paulie's a little nervous but Dolores has her man's back. Once everyone's seated and food is ordered, Frank and Dolores praise their kids for the chosen vices. Frankie's beginning a new position and the family is proud of both kids accomplishments. Afterwards, Frank brings up Dolores busting his balls for calling Paulie Buzz Lightyear at the reunion.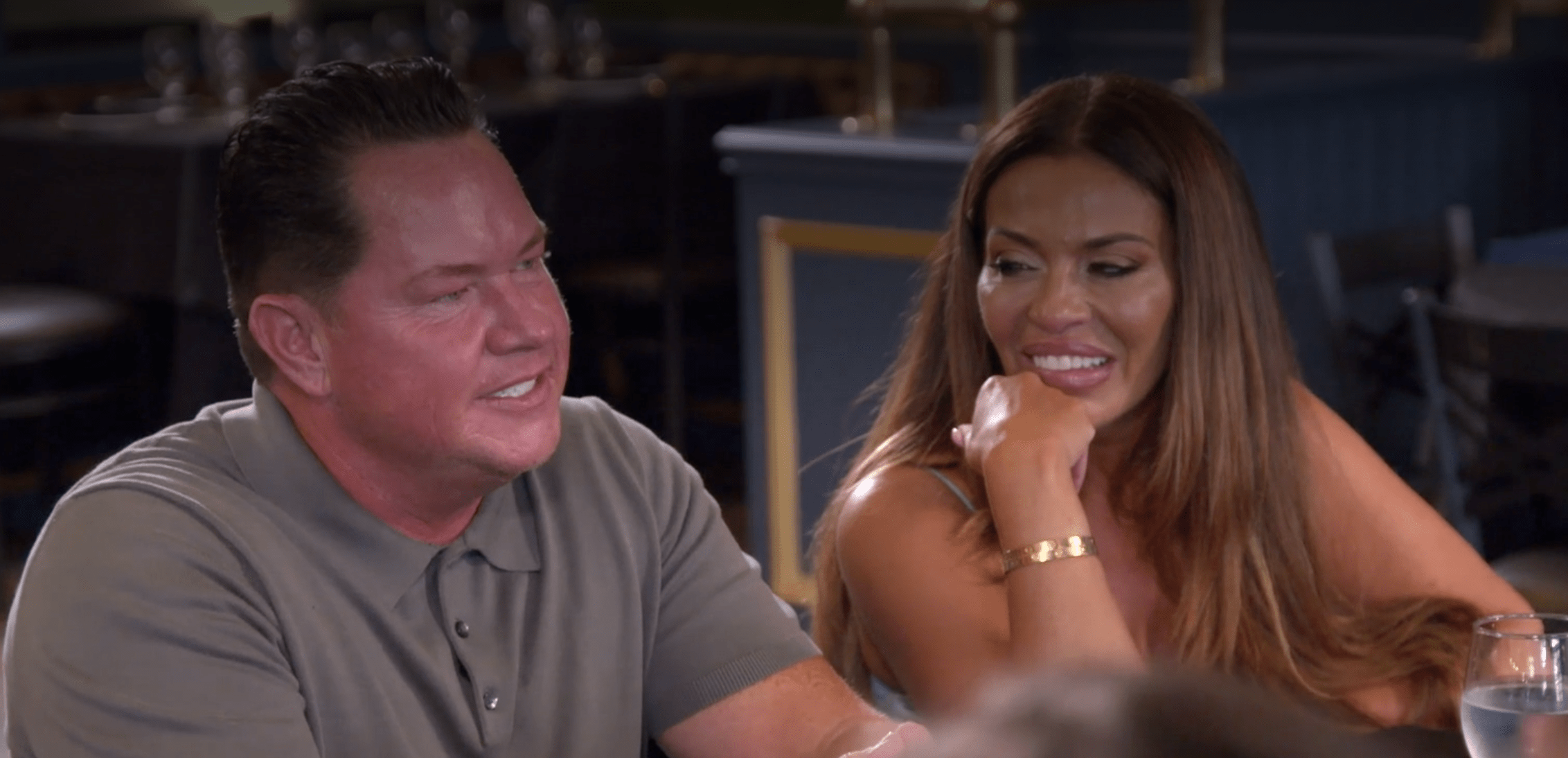 Frank begins asking Paulie about his relationship with his ex-wife and the kids admit to admiring Paulie's two sons. Paulie tells Frank about coming to the U.S. twenty-three years ago and that Paulie started off as a receptionist to help his mom out. Frank's finally letting his walls down when it comes to Paulie and is beginning to see why Dolores loves him. Brittany ruins the moment by asking Paulie if he spoke English over in Ireland. Dolores's daughter is cracking up as Frank and Paulie explain that everyone speaks English in Ireland. After the laughs die down, Dolores tells the table about their trip to Dublin and how much fun they had. Frank tells Dolores the guys were jealous the ladies went on vacation, which leads Paulie to plan an Irish-themed party for the group.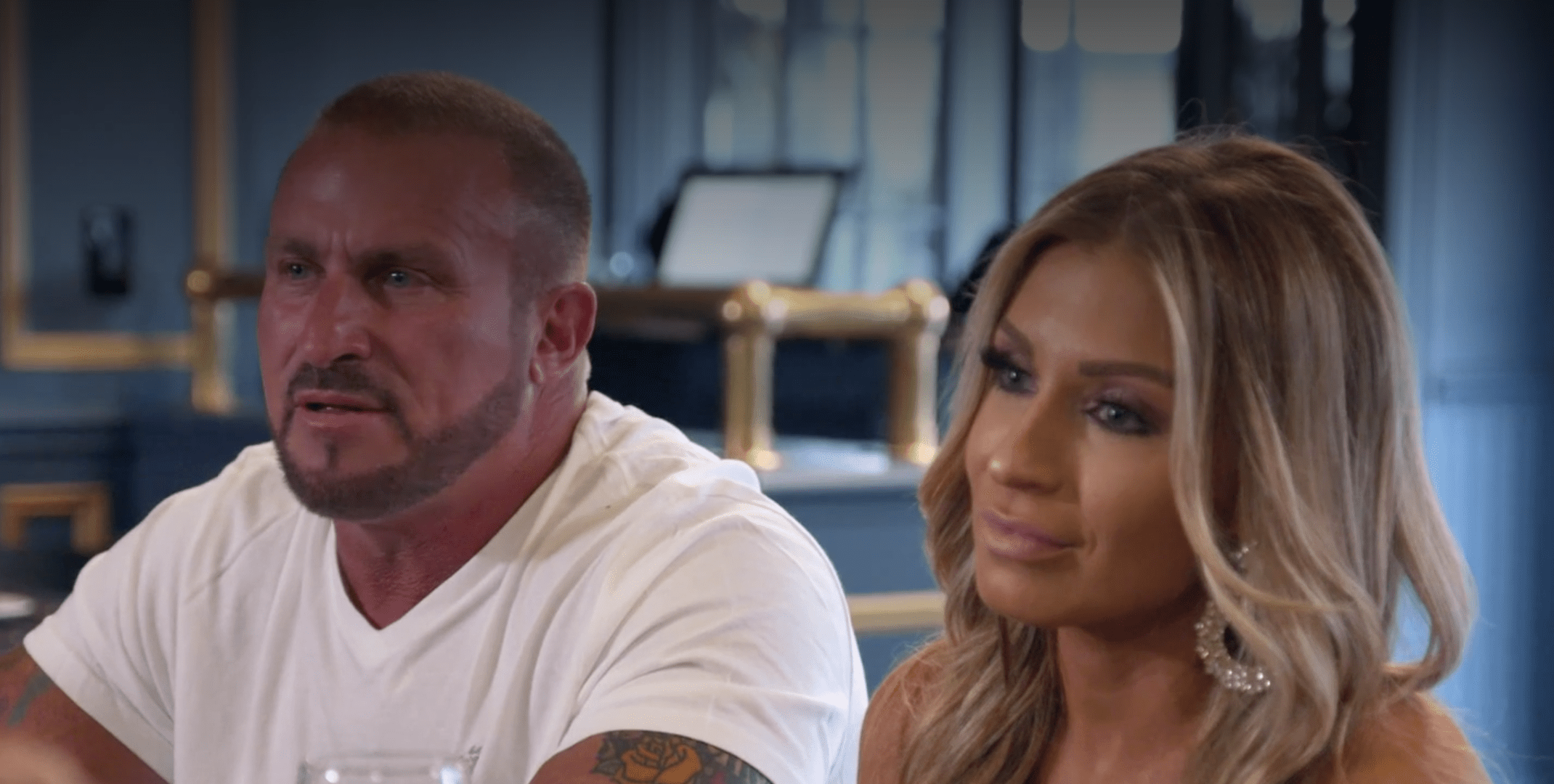 Frank and Brittany are invited, and Dolores is excited to show off her new house with Paulie. Frank ask if Dolores is coming home, and Dolores hopes her new home is with Paulie. Frank's surprised their moving ahead in their relationship and even ask Paulie if he knows why ring Dolores wants. Paulie fires back that he already has the ring and Frank is surprised. Dolores isn't sure if Paulie really has the ring, but I suspect Dolores wants to remain in suspense. Frank claims in his case it's whatever Brittany wants, and Dolores thinks Brittany is the best girl for Frank. Frank wants Frankie as his best man once he and Brittany get married and Frankie readily accepts. Brittany ask Dolores to be her bridesmaid and Frank begins getting emotional as the family cheers to a great dinner.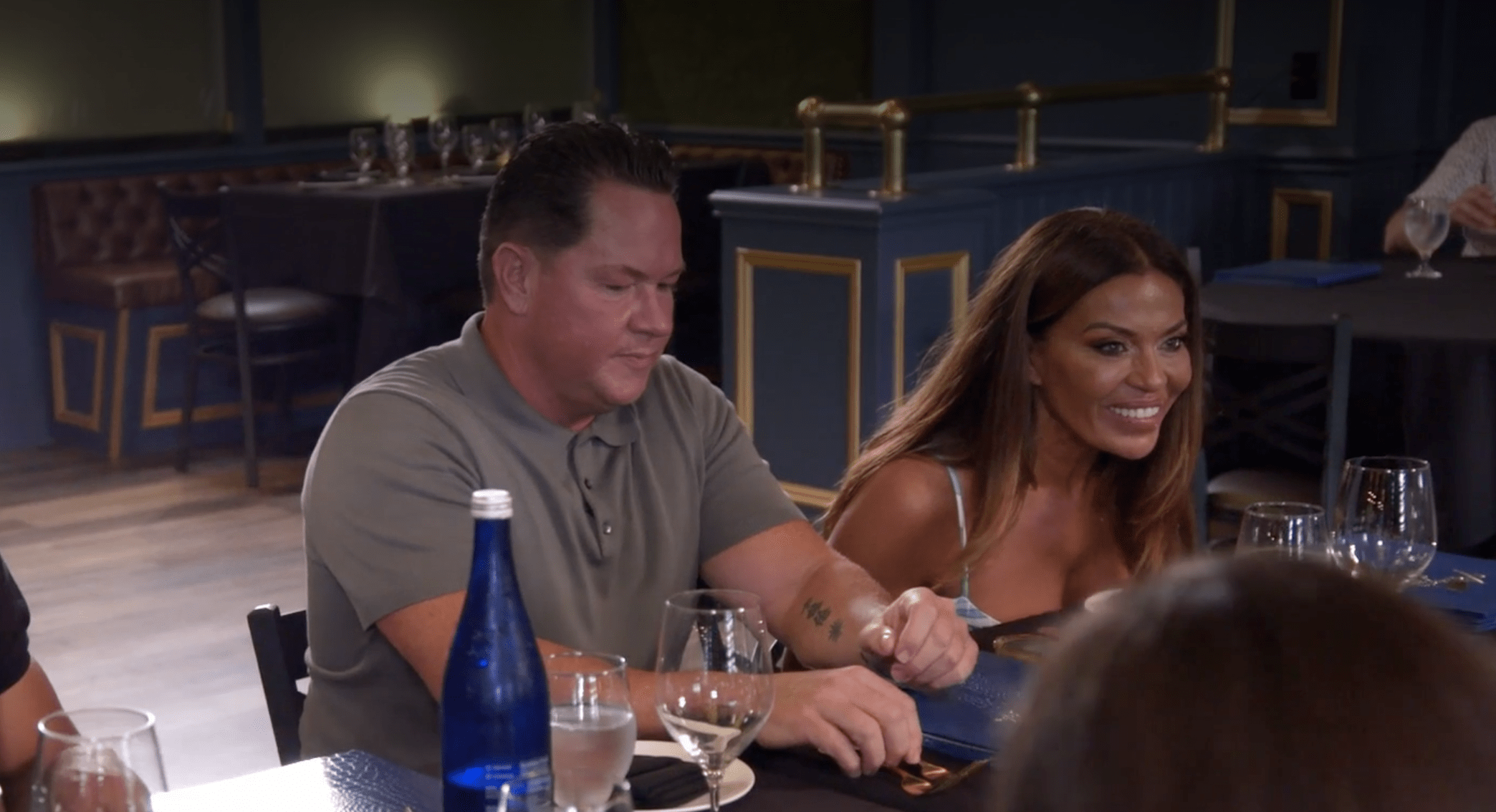 At Teresa's, her and Louie are going through seating arrangements as they finalize the logistics. Teresa wants to do something unique with the chairs, so no one has anything to say; and Louie blames Joe and Melissa for starting stuff. Teresa and Louie discuss a mother-son dance and Louie calls his mom to get her opinion. Teresa wants Louie and his mom to dance since her parents aren't there and Louie's mom is up for anything. As rain begins to fall, Teresa and Louie head inside to finish talking. Teresa tells Louie about the bridal shower and how everyone was getting along.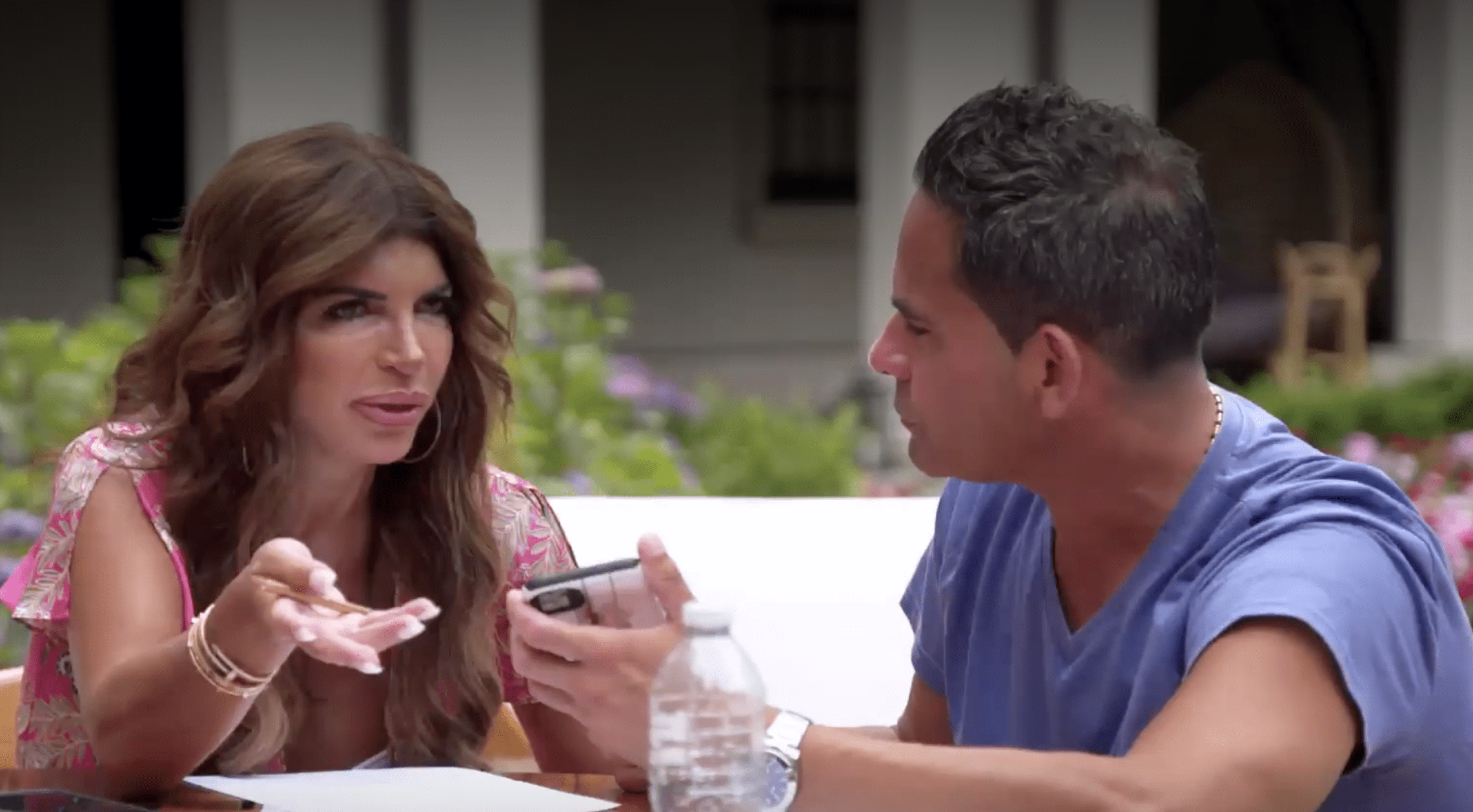 Louie ask how things were with Melissa and Teresa doesn't think Melissa's words line up with her actions. Melissa hadn't RSVP'd to the rehearsal dinner and when Teresa reached out via text; Melissa explained she and Joe would only be around for the wedding. Louie gets disgusted and can't read the text anymore as he tells Teresa he can't deal with people like Melissa and Joe. Teresa believes Melissa's been in Joe's ear and Louie doesn't think there's any effort from Melissa to reconcile. In her confessional, Teresa tells us that Gia Giudice told Joe Giudice what's been going on and Joe G. called Louie to tell him not to let Joe interfere in their lives. Teresa believes the only time she fought with her ex-husband was because of her brother and is now looking at Joe through new lenses.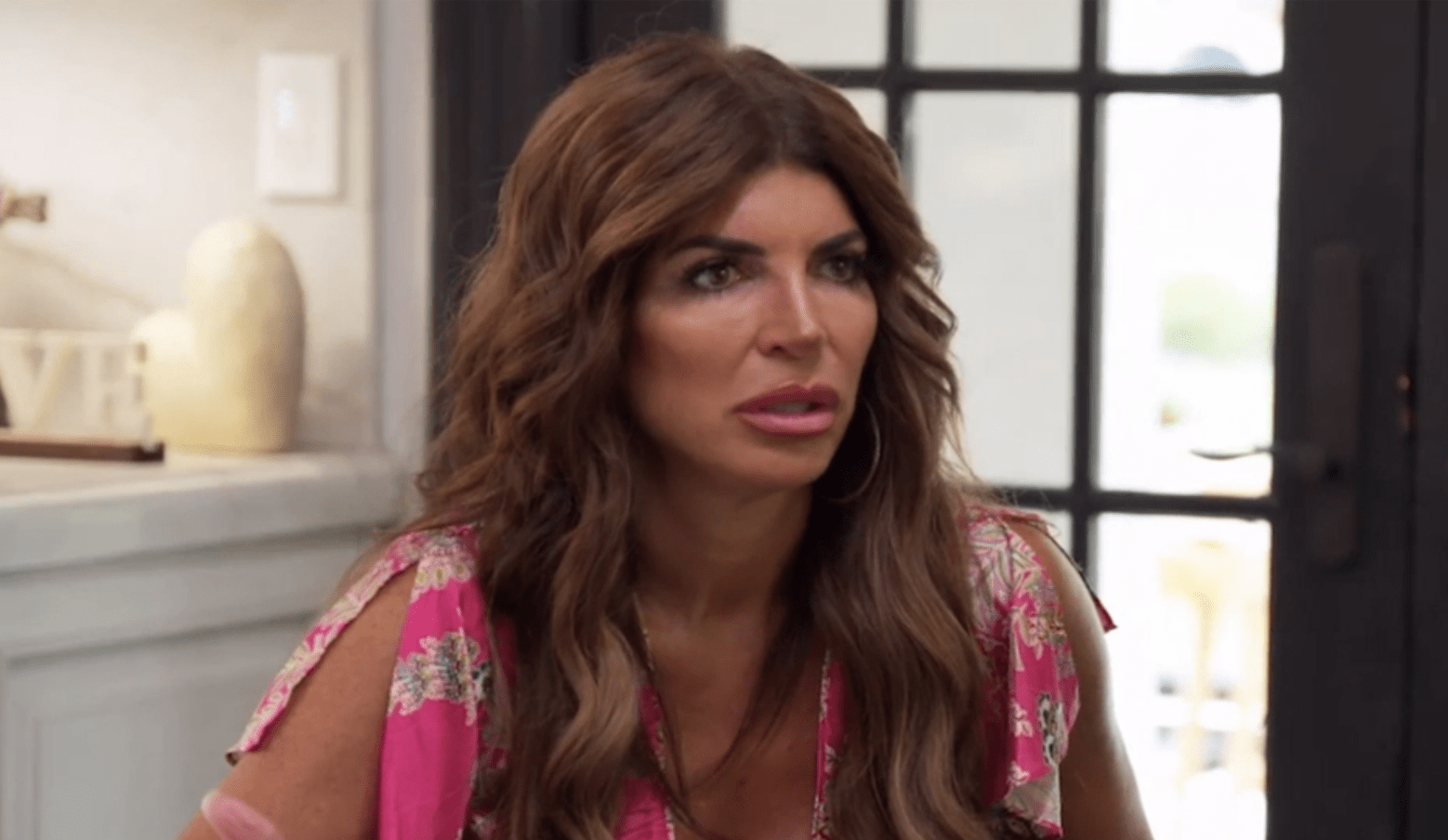 Louie believes no matter what man Teresa brought home that Joe would have a problem with it. Teresa doesn't want Joe hurting Louie anymore and Louie's not going to lower himself to trash like Joe. Teresa feels embarrassed by her family and tells Louie she admires his relationship with his sisters.
"[Do] you know what it's like for me to be calm in the last three months around an animal like that?" Louie tells Teresa about her brother.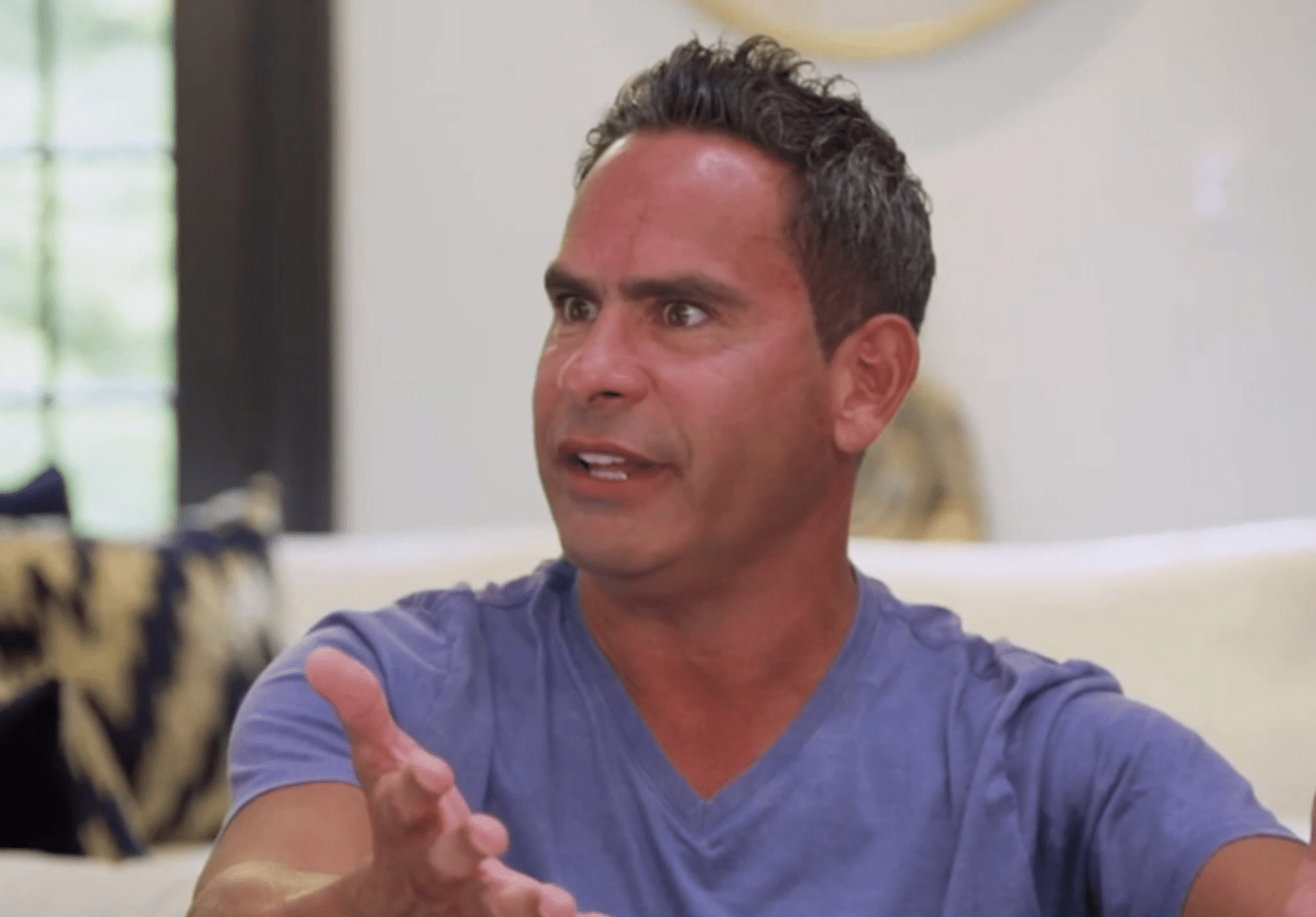 Teresa says she's done taking the punches and she's done getting hurt by Joe. Louie tells Teresa after they get married that he won't let anyone hurt her again. Let's hope so. Later, Danielle's going through inventory as she gets a visit from her mom, Angel. Mama Angel loves Danielle's clothes and Danielle enjoys going on this business journey. Mama Angel compliments an outfit Danielle's holding, while reminiscing on the outfits she used to dress Danielle and her brother in. 
Mama Angel begins crying as she tells Danielle about her relationship with her brother. Mama Angel admits Danielle and her brother would kill for each other but would also kill each other if had the chance. Mama Angel admits Danielle tormented her brother but then if anyone said something about Danielle; he'd step in to defend his sister. Danielle wishes her brother would have her back as an adult, while her mother apologizes to Danielle if she unintentionally hurt her. In her confessional, Danielle tells us her brother iced their mother out when he realized she was taking Danielle's side. Mama Angel's sad because everyone's trying to fix it but Danielle's brother. He doesn't care to fix it and I think that's what hurts Danielle the most.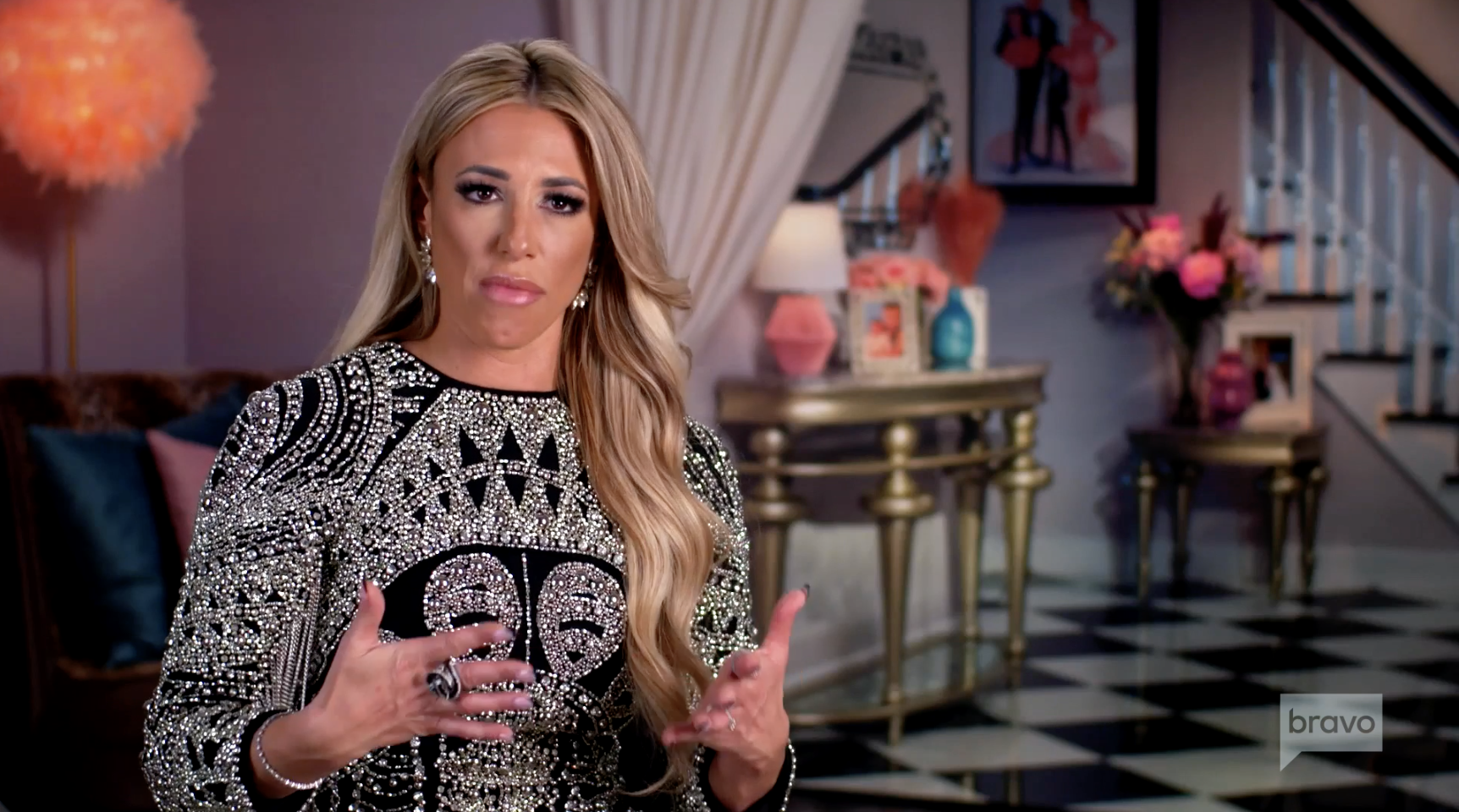 Mama Angel's sad because there's now a new baby who doesn't get to know her aunty Danielle. Danielle's content with missing milestones in her brothers life and wants to figure out a life that doesn't include her brother. Mama Angel prays things get better and Danielle cries in her confessional as she admits she'd pick up in a hurry if her brother reached out to her. Let's hope things change for the better. Later on, Jennifer Aydin's helping her brother Michael and his wife move into their new apartment. Jennifer found her brother and his wife a two bedroom apartment, fully furnished with help from an interior decorator. Jennifer blindfolds her brother and his wife to surprise them with the finish product. Of course, they love the apartment and thank Jennifer for all her help.
Jennifer A. gets emotional as she tells Michael she always has his back and it's truly a blessing to help them out. As Michael's wife Melda unpacks, he and Jennifer sit to talk as Jennifer explains how happy she is that Michael's getting a new start. Jennifer's happy her sister-in-law will have things to keep her busy and tells Michael about a conversation she had with Melda recently. Melda told Jennifer how she waited on Michael all day and was upset when he fell asleep after work. Jennifer tells Michael about Bill going straight to the pool house and Michael believes it's due to Bill's culture. Where Bill's from the husband supports financially while the wife does everything else.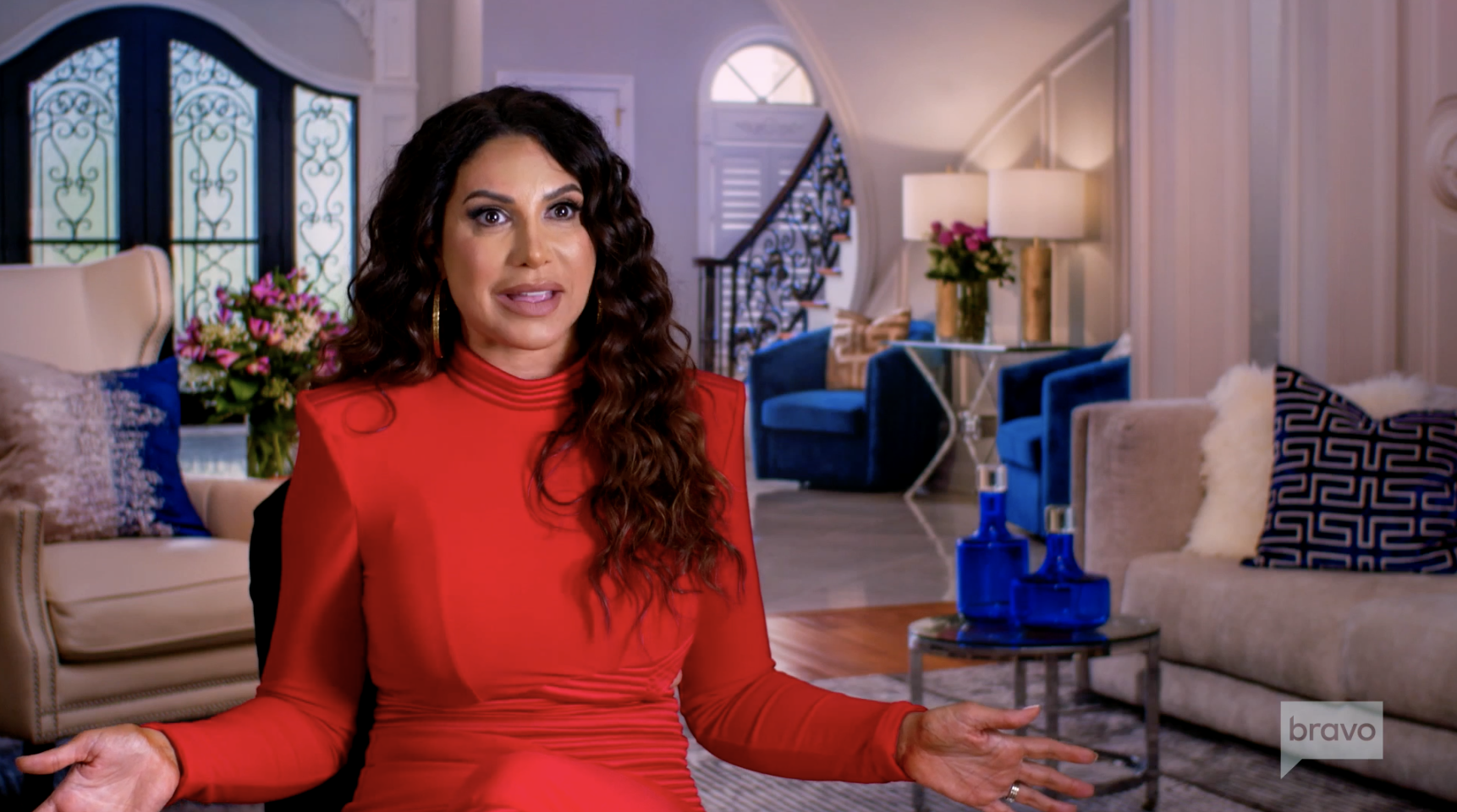 Jennifer A's sick of it and wants more help from Bill. Jennifer wants them to continue therapy, but Bill thinks Jennifer should attend therapy alone. Jennifer's tired of brushing everything the rug and doesn't want her marriage to get to a point of no return. Let's hope Bill begins giving Jennifer a helping hand. Later, John and Rachel are hanging with their kids as John tells Rachel about the process of finding Jaiden's mother has begun. Rachel questions when the courts will notify them of locating Jaiden's mother and John assures Rachel they'll inform him right away. Now that the balls rolling, Rachel thinks this is the right time to discuss the adoption with Jaiden. 
Rachel's concern that things can go south and is afraid of Jaiden's mother being spiteful towards them. Rachel has no idea what Jaiden's mother might say and wants to get Jaiden's opinion on this process. Once Jaiden joins Rachel and John; Rachel gives Jaiden the rundown of the adoption process and ask Jaiden how he feels about it. Jaiden ask appropriate questions regarding if he has to do anything, and John just wants Jaiden to let him know if his mother reaches out to him. Rachel doesn't want to stress Jaiden out at all and tells Jaiden to let her know if he doesn't want Rachel to move on with the process. Jaiden wants Rachel to adopt him and admits he's been wanting Rachel to adopt him. Jaiden reminisce about giving Rachel flowers on the golf course and Rachel explains how much meaning Jaiden brings to her life.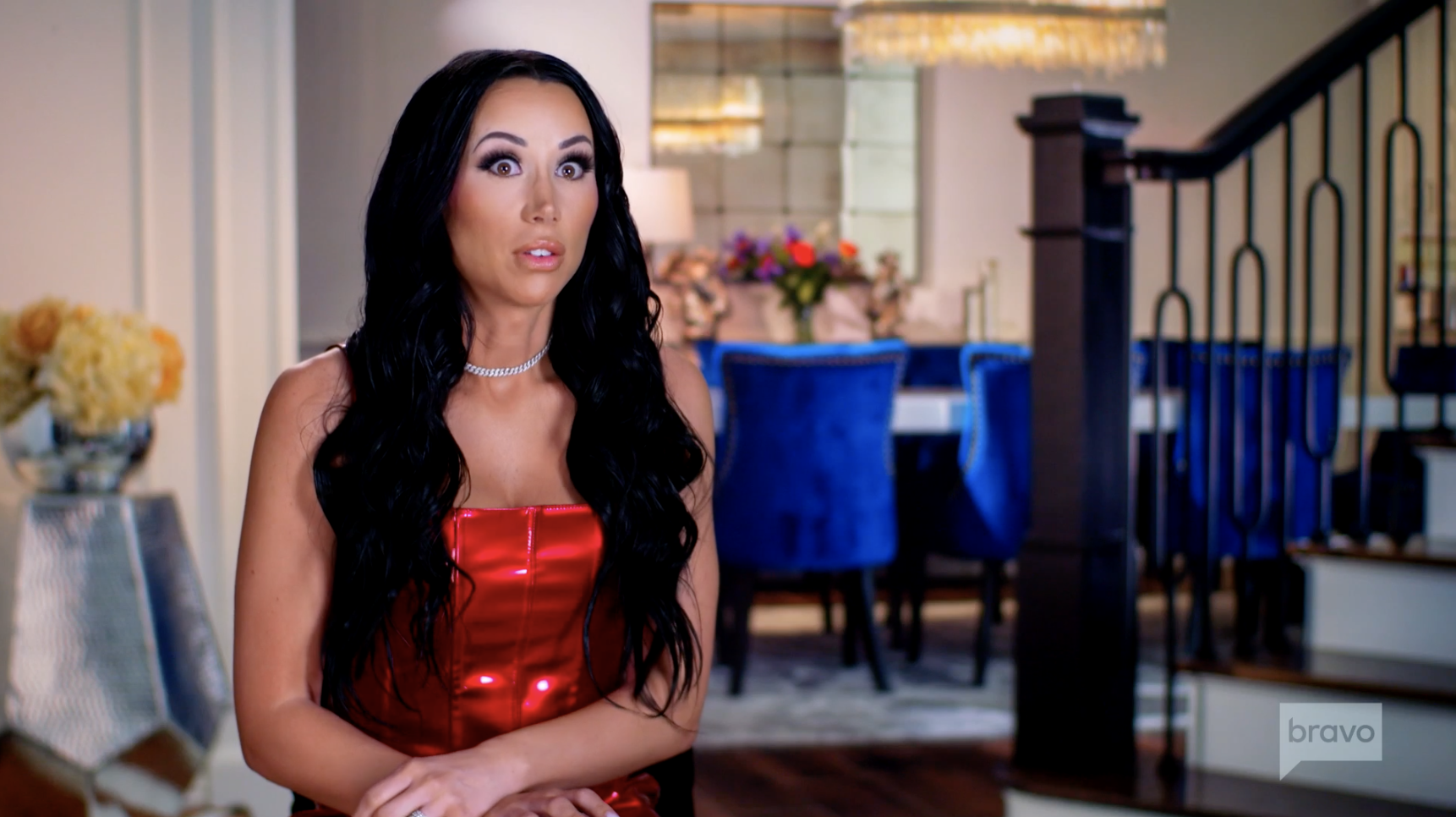 Rachel see's Jaiden as her son no matter what happens with the courts. So sweet. The next day, Paulie and Dolores are preparing for the Irish themed party while Joe and Melissa get ready at home. Margaret's making Joe try on a turban as Danielle shows off her outfit to Nick Cabral. Rachel's telling John what to wear as Jennifer shows off her pearls to Bill and their daughter. Melissa tells Joe about Paulie's mancave as Joe calls Frank to see if he's coming. Frank confirms his attendance and tells Melissa and Joe about dinner with Dolores and Paulie the other night. Frank tells the couple about Paul potentially having an engagement ring for Dolores and Joe wonders how Frank will react. 
At Paulie's, Dolores is concerned over the drama between the Giudice's and the Gorga's. Dolores wants them to get together and talk as Margaret tells Joe about Teresa's bridal shower and that Melissa was treated like a normal guest, instead of like family. Margaret tells Joe about Danielle bringing up Laura again and how Laura's trying to destroy Margaret. John tells Rachel about guys night and confronting Nate about Danielle's "rat" comment. John knows Rachel was sticking up for her friend and Rachel believes Danielle was fed information from Jennifer or Teresa. Margaret tells Joe that Jennifer claims she isn't speaking with Laura anymore but neither believe Jennifer. Jennifer admits to Bill that she did indeed call Laura to see who else she's been speaking to. 
Jennifer thinks Margaret's nervous because she has no idea how much Laura divulged to Jennifer and Teresa. Jennifer tells Bill about Teresa wondering why Melissa didn't stand up against Margaret with her and Jennifer thinks Margaret has dirt on Melissa. Laura admitted Margaret does have something on Melissa as Danielle tells Nate that if she were in Melissa's shoes; that she'd want someone to tell her the truth. Danielle wants to clear the air but doesn't want to get attacked for it. Danielle believes Margaret's the problem as Nate agrees.
Teresa and Louie are getting dressed for the party as Louie shows off his suit. Teresa hopes the party is calm and tells Louie she tried to call Joe a couple times over the week, with no response. Teresa's taken aback because Joe's never avoided her calls and Louie thinks Joe is going through something that's enabling his ability to make up with Teresa.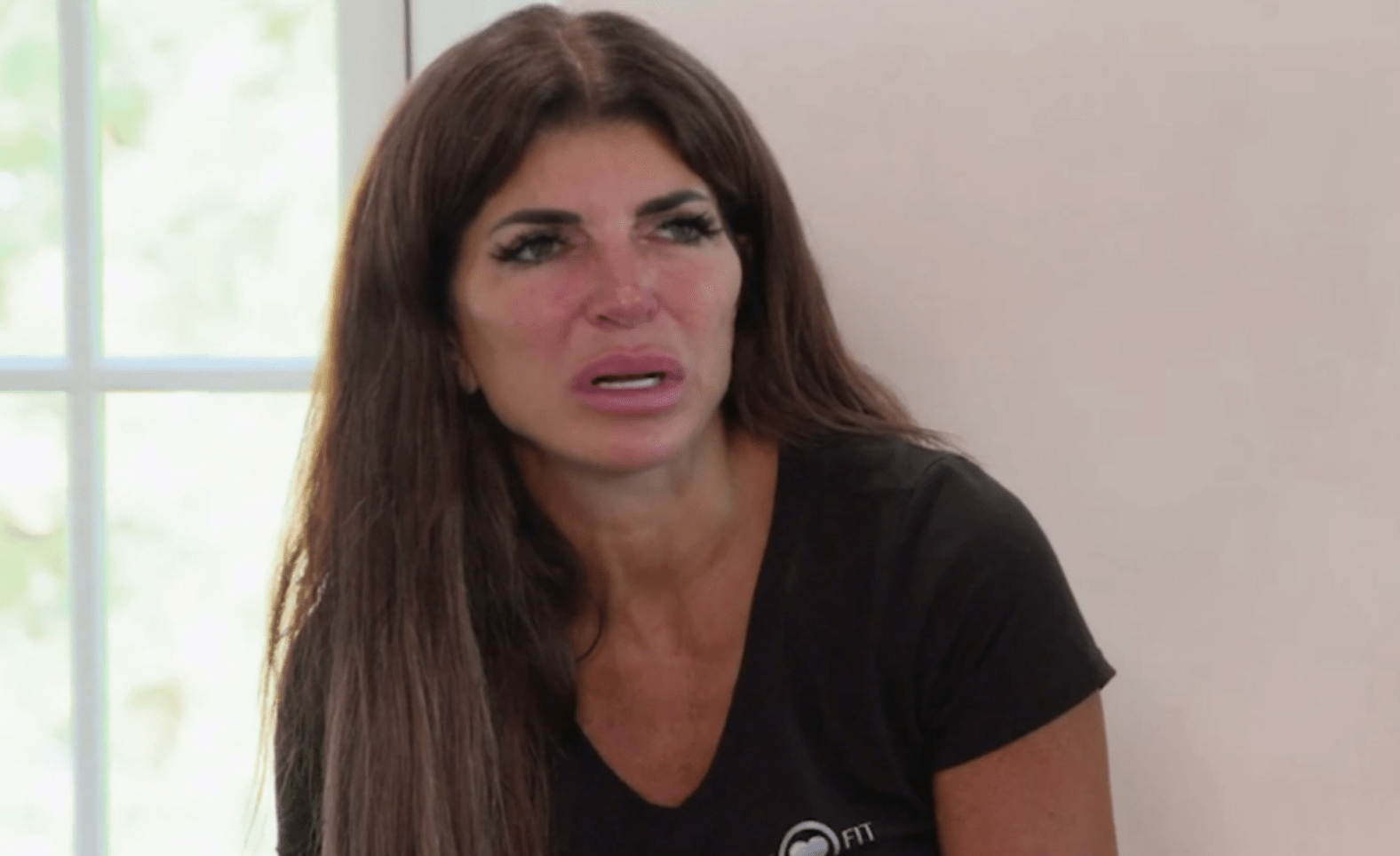 Teresa wishes this wasn't happening right now and Louie believes this is happening on purpose because they're getting married. Louie feels so bad for Teresa and tells her that he got insulted at John's house when Joe called Teresa miserable. Louie gets all red in the face as he tells Teresa that Joe doesn't want to see her happy. Louie believes Joe wants to see Teresa broken so that she'll continue to need him. Louie thinks Joe's projecting onto Teresa and calls Joe miserable in return. Louie thinks Joe's actions are disgusting as Teresa listens on to Louie's vent session. Teresa wants peace and tells Louie she doesn't want to deal with it anymore; while Louie admits their life has been peaceful without Joe and Melissa the last few weeks. Louie's ready to react at this point and Teresa wonders if Louie's going to have a talk with Joe tonight at the party. Louie responds, "I would like to talk to your brother as much as I would like to talk to a rat in the street."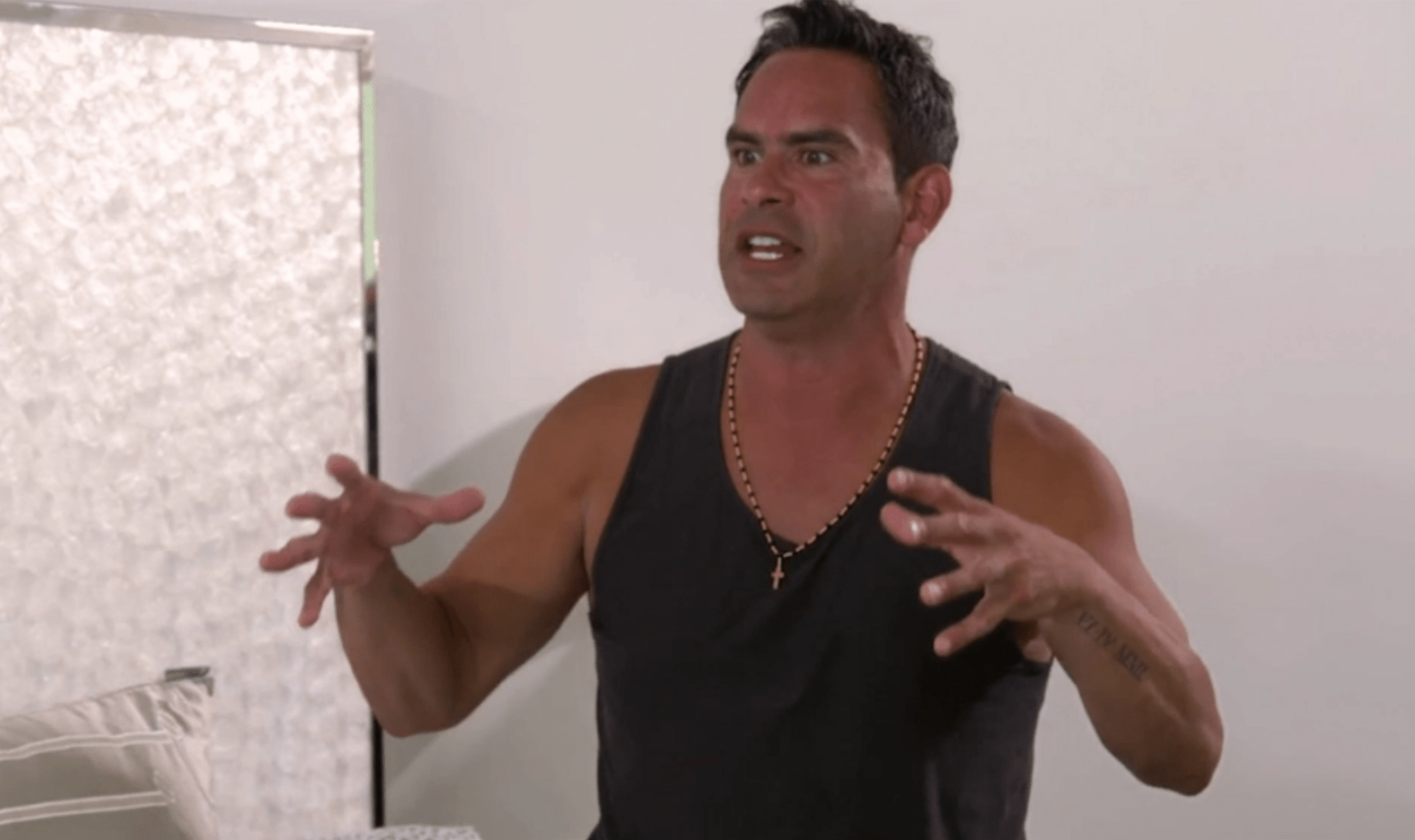 Louie finds Joe boring and disgusting — he thinks Joe's threatened by Louie's presence. Louie hopes for the best at the party but admits if things get heated that Teresa won't recognize him. Teresa attempts to calm Louie down as he continues getting riled up. Teresa looks exhausted as she tells Louie to relax but Louie thinks relaxing is dangerous. Louie's done taking Joe's crap and believes Joe's gaslighting and manipulating Teresa. As the man in Teresa's life, Louie doesn't want that to happen anymore and even admits to not wanting Joe and Melissa at the wedding anymore. Teresa gets emotional as Louie calls Joe a pig and states no one would even waste the flash of their camera on Joe and Melissa.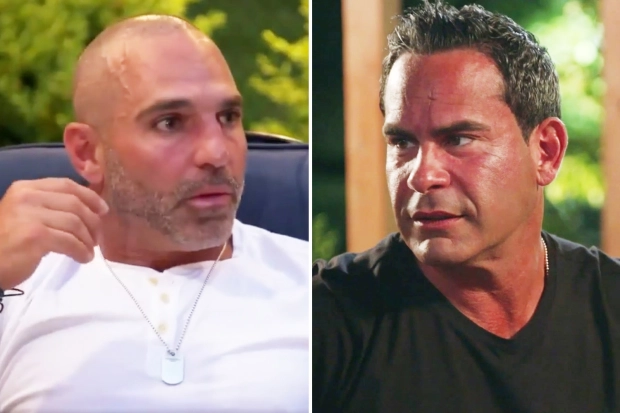 Louie believes he's pulling Teresa from the snake pit and walks away without consoling Teresa. Looks like things are about to get messy. Be sure to come back next week for the season finale of The Real Housewives of New Jersey. 
Stay Connected With All About The Tea: Twitter Ι Instagram Ι YouTube Ι Facebook Ι Send Us Tips
LeAndra Williams is a content contributor at All About The Tea. She's a social worker and (super) mom by day, and a reality T.V. junkie by night.