'RHOA' RECAP: Courtney Rhodes Confronts Kandi Burruss For Being Shady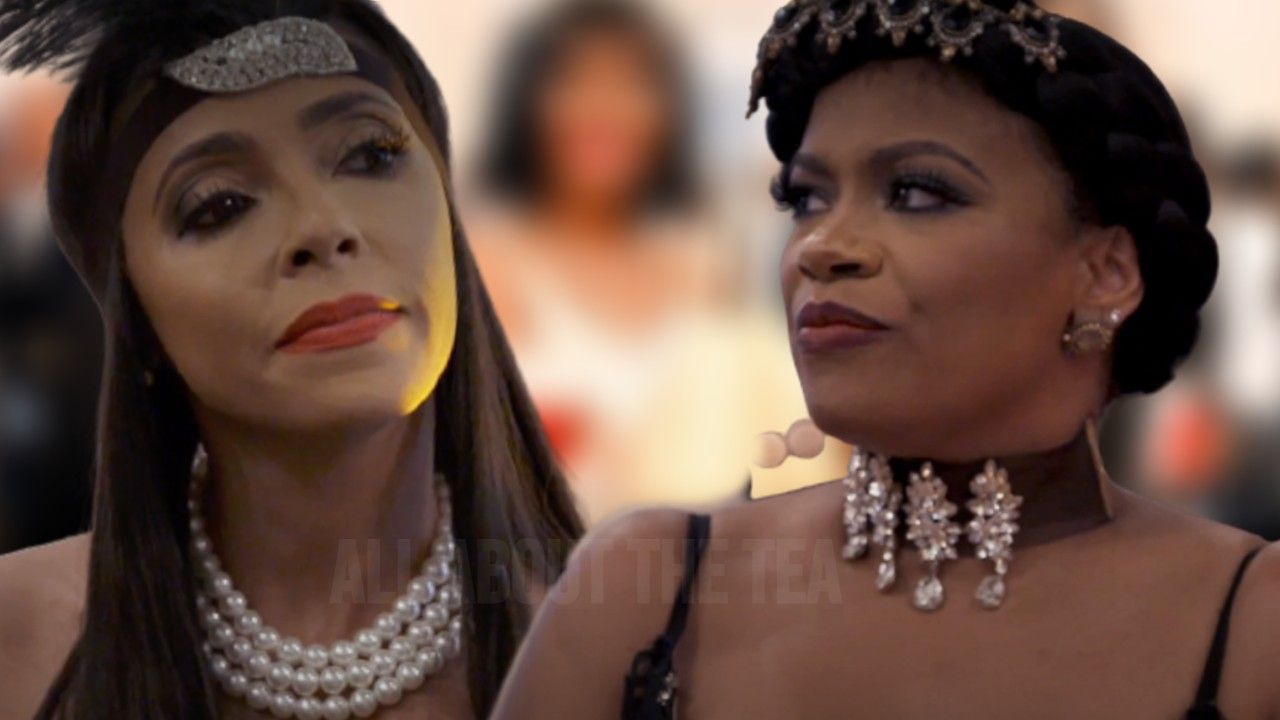 'RHOA' RECAP: Courtney Rhodes Confronts Kandi Burruss For Being Shady 
Welcome to the much anticipated, season fifteen of The Real Housewives of Atlanta. Before the drama begins, we get a flash forward of Aaron Ross's 40th Birthday party where the fireworks are going off. Kandi Burruss goes off on newbie Courtney Rhodes as Sanya Richards-Ross tries to separate the two. Drew Sidora's MIA as her hubby Ralph Pittman claims there's a family emergency. Kenya Moore is going AWF on Martell Holt as Shereé Whitfield looks on in disbelief.
Four days earlier, Sheree's home as her new boo Martell Holt stops by. Sheree looks great in her yoga pants and Martell just came from a photoshoot with Upscale Magazine. Sheree met Martell through a mutual friend, but we all know where we know Martell from…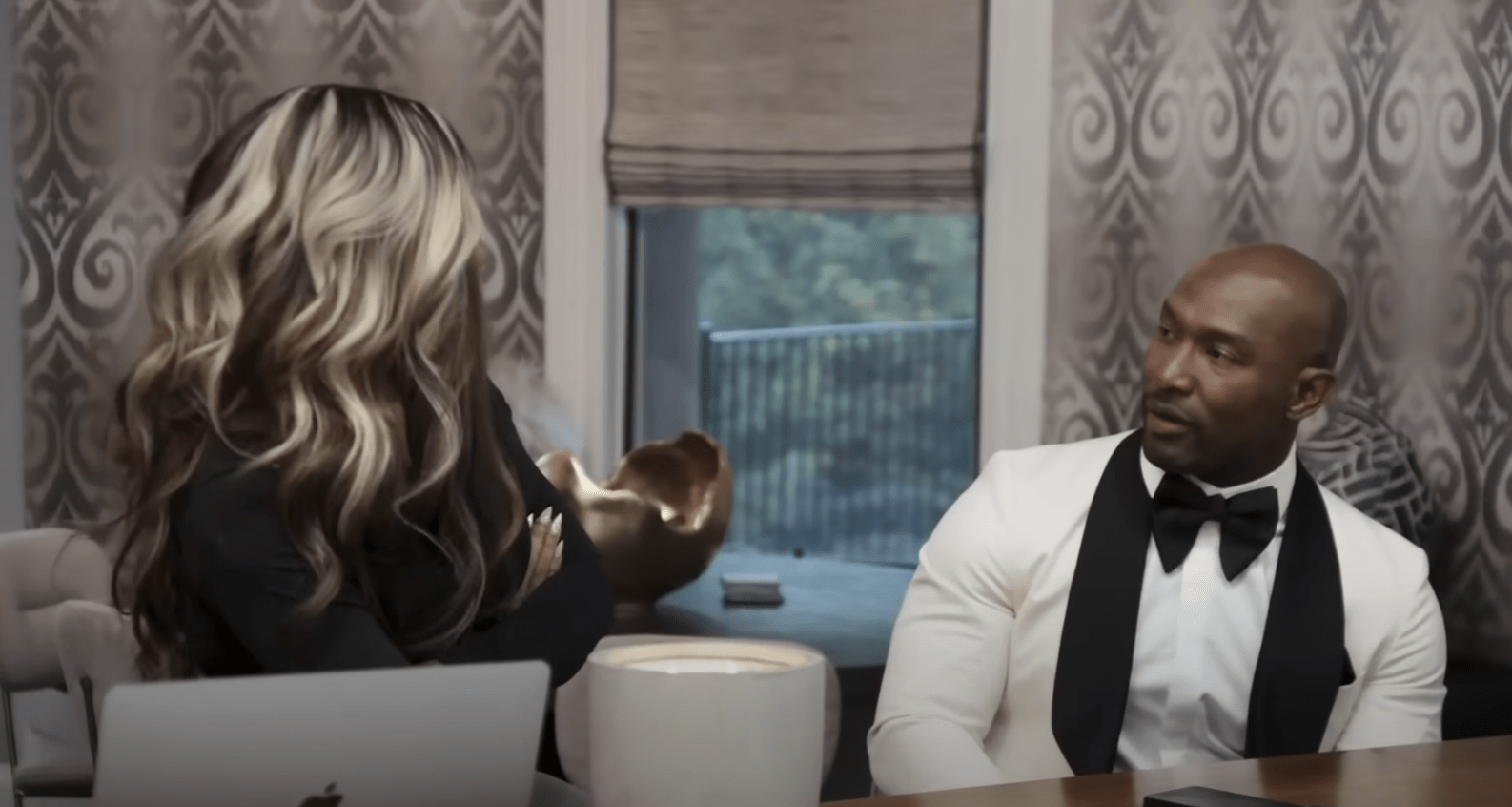 Martell and Sheree discuss working out as Sheree claims Martell shows her nothing but respect. Sheree's happy that she moved on from broke down Tyrone and is excited to start anew. Sheree surprises Martell with a private chef as Martell goes to change. Chef Jessica has salmon on deck for the couple and Sheree tells us in her confessional that Martell gives "Big D*** Energy."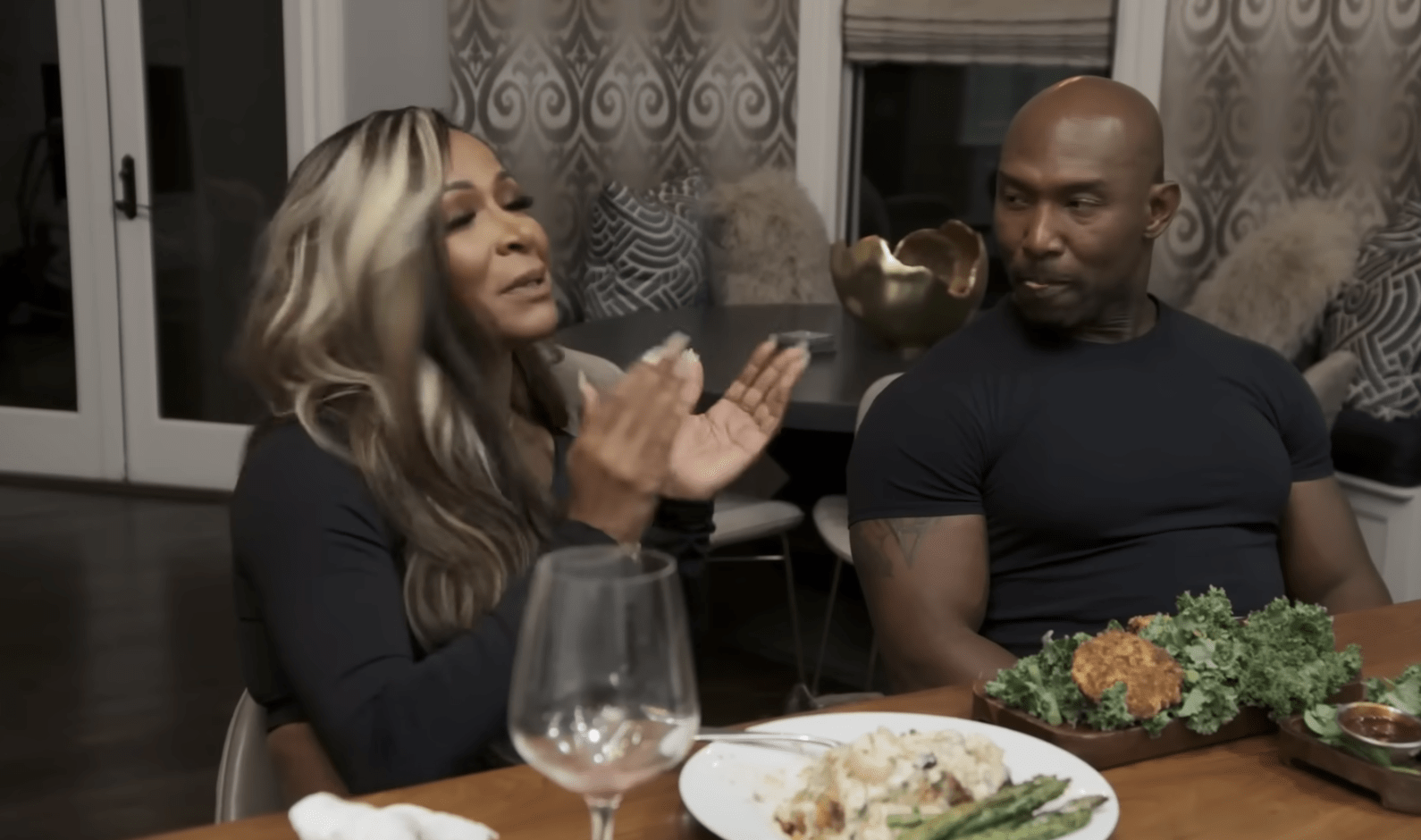 Martell thought Sheree set up a threesome, as the surprise and wasn't expecting a nice meal with his woman. Sheree tells Martell about Aaron's upcoming birthday party and things get tense when Sheree admits Kandi will be in attendance. Sheree's mad at Kandi for the spoofs online and Martell's mad at Kandi for calling him an opportunist. Martell comments that Todd Tucker is the real opportunist and Sheree just laughs and agrees. After the two eat, Sheree jokes about starting an Only Fans and Martell's oh too eager to join.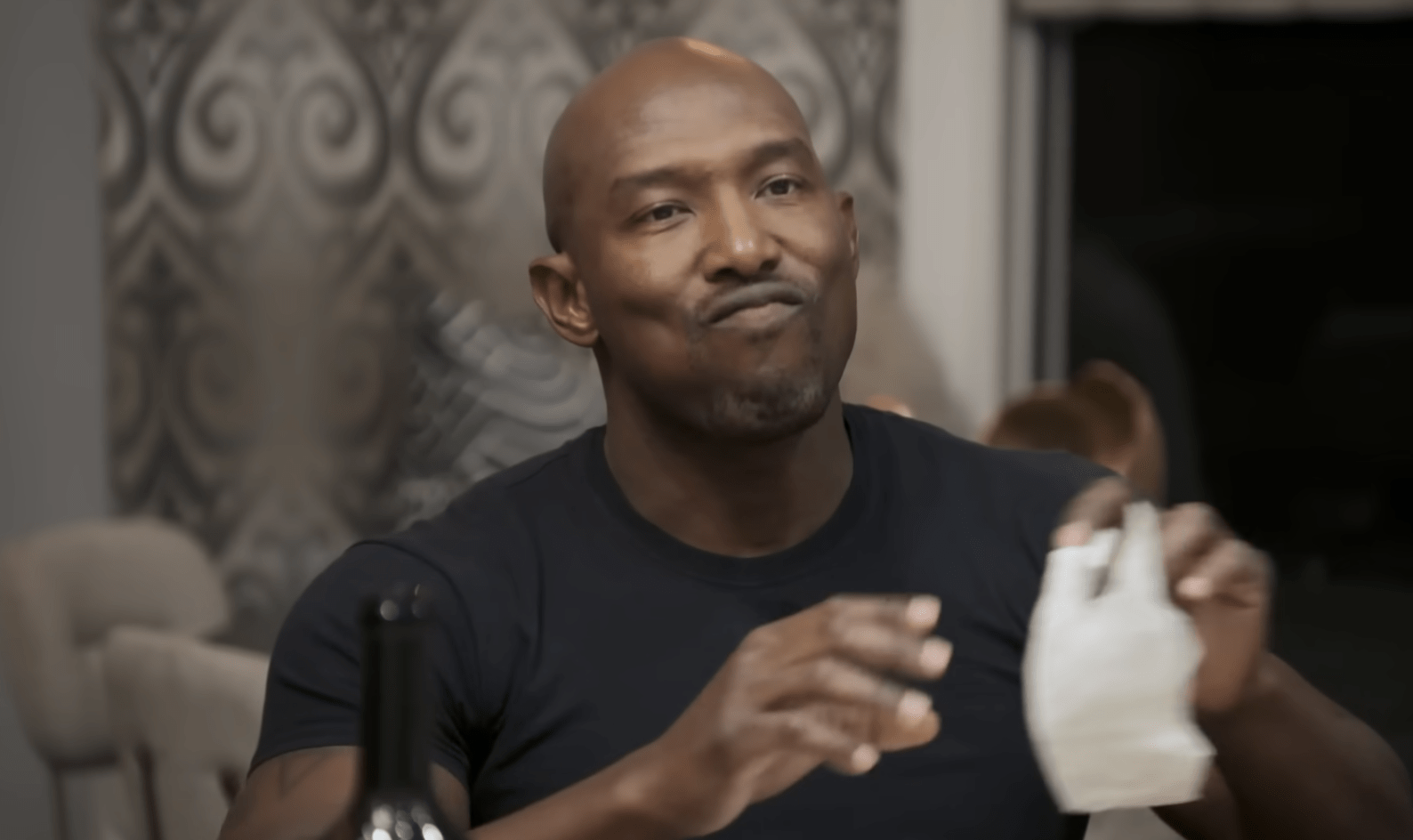 Meanwhile, Kandi is meeting with The Kandi Coated Clique, AKA Don Juan, and Carmen as the three joke and talk about Sheree's failed website. Sheree claims the website crashed due to traffic, but we all know that website was janky. Kandi claims they tried to help her, but Sheree didn't want to pay anyone.
Moving on, Kandi explains that Ace is upset because Kandi works so much. While Kandi was filming her confessional, Ace called Kandi crying. Kandi feels bad because she wants to provide but doesn't want her kids to feel neglected.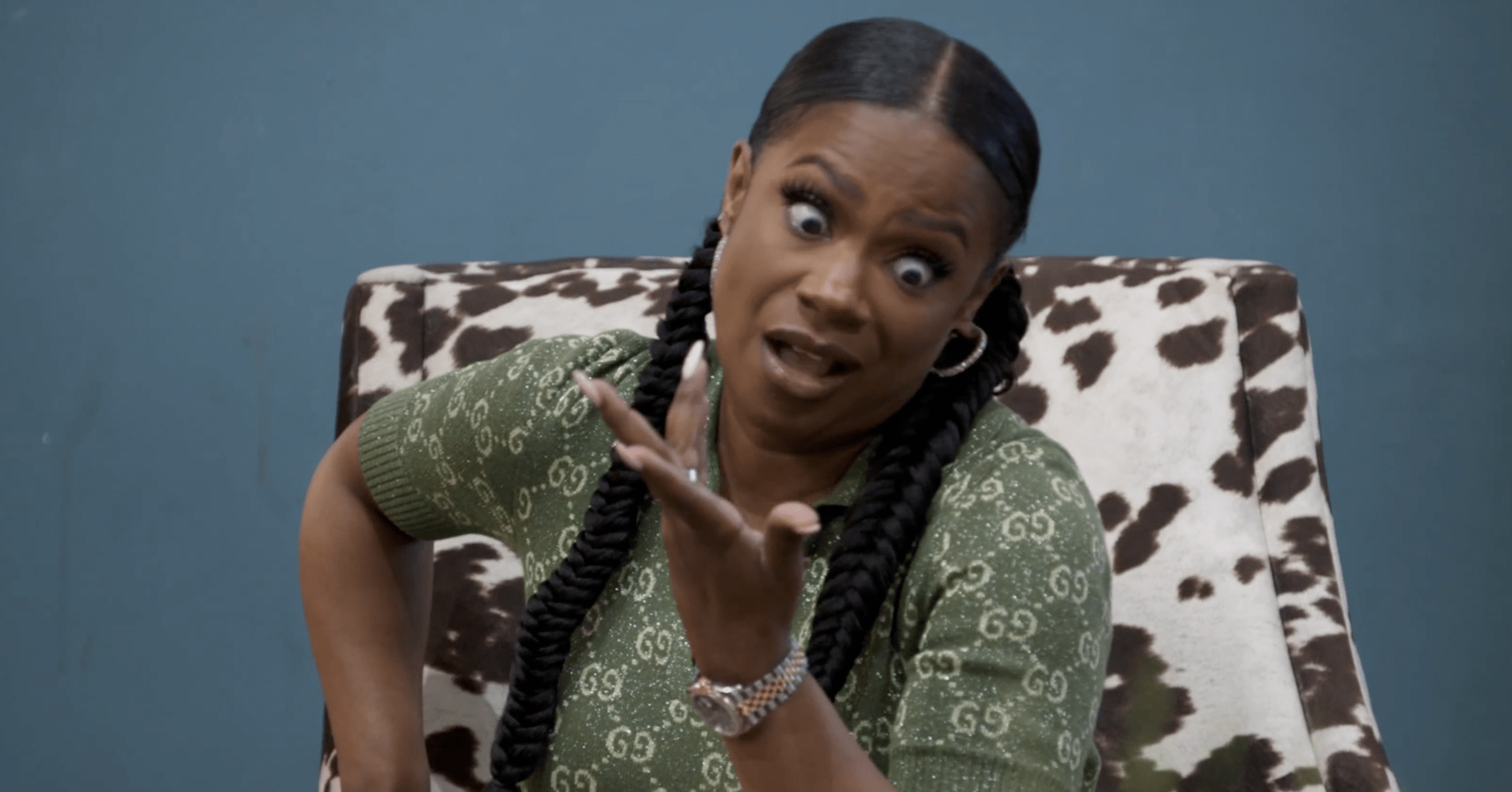 While they're talking, the chocolate goodness Kenya Moore arrives along with Monyetta Shaw. Kandi gives Monyetta some light shade since Kandi's still upset that Monyetta sat down with Marlo and Sheree last season. In her confessional, Monyetta says she loves Kandi and only tried to get both sides of the story so she can mediate. Monyetta didn't like how she was portrayed and apologized to Kandi with the swiftness.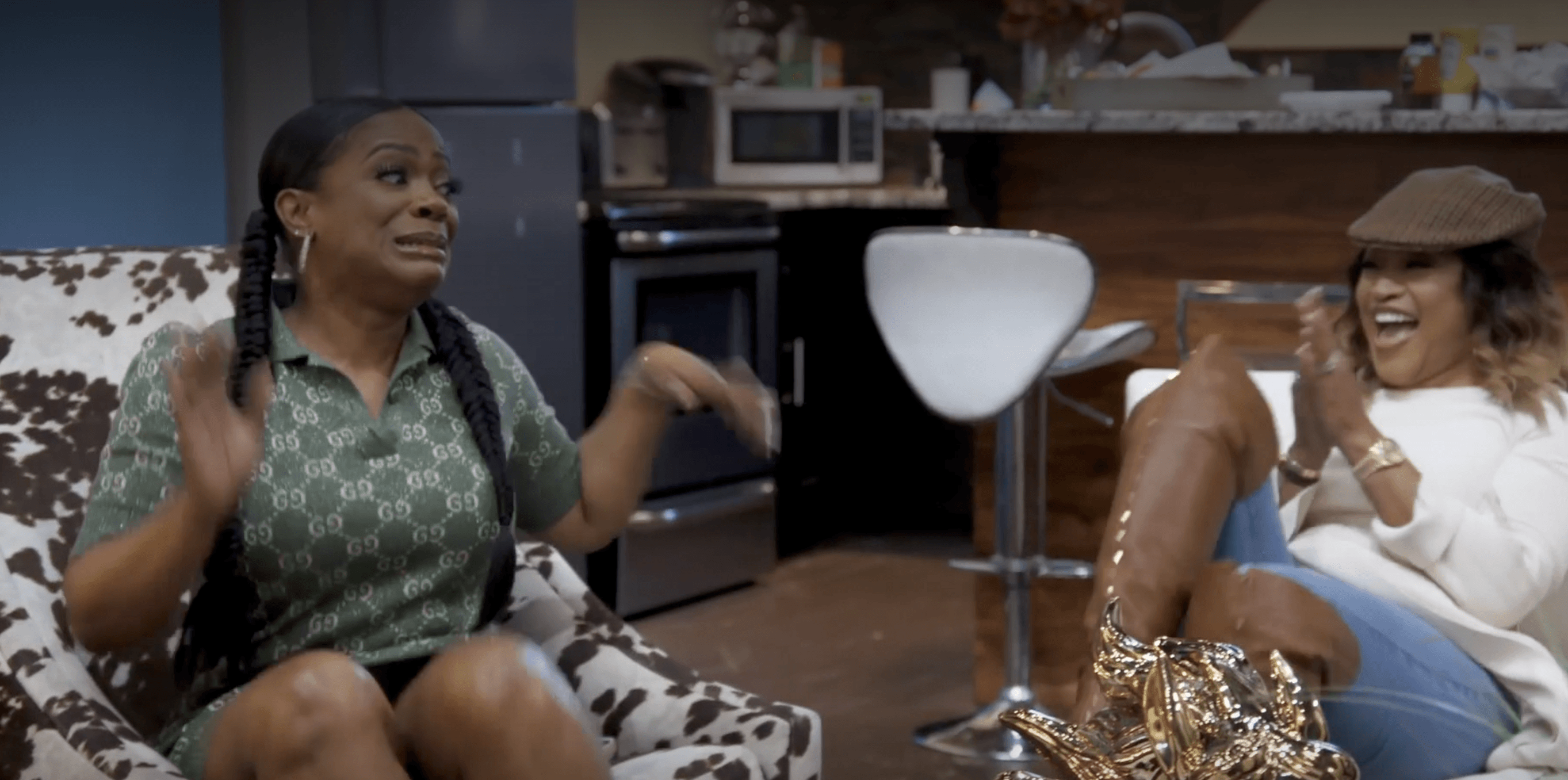 As Don Juan and Carmen leave, Monyetta brings up Kenya's date at a recent party and we find out our girl Kenya is dating a new man. Monyetta hooked Kenya up with this bachelor named Roi and Kenya is having fun dating so far.
Kenya gives Monyetta her props as Monyetta tells us how cute Kenya and this Roi are together. Kenya feels like a woman again and moves the conversation to Sheree's issue with Kandi. Kandi's annoyed that Sheree flip flops between being her friend and an enemy; and explains Sheree's upset that Kandi poked fun at her online. Kandi admits to being a petty Betty while spoofing Sheree online and Kandi admits to going to Aaron's 40th Birthday Party. Kenya wonders if Sheree's bringing Martell to the party while Kandi and Monyetta Kiki about the streets talking.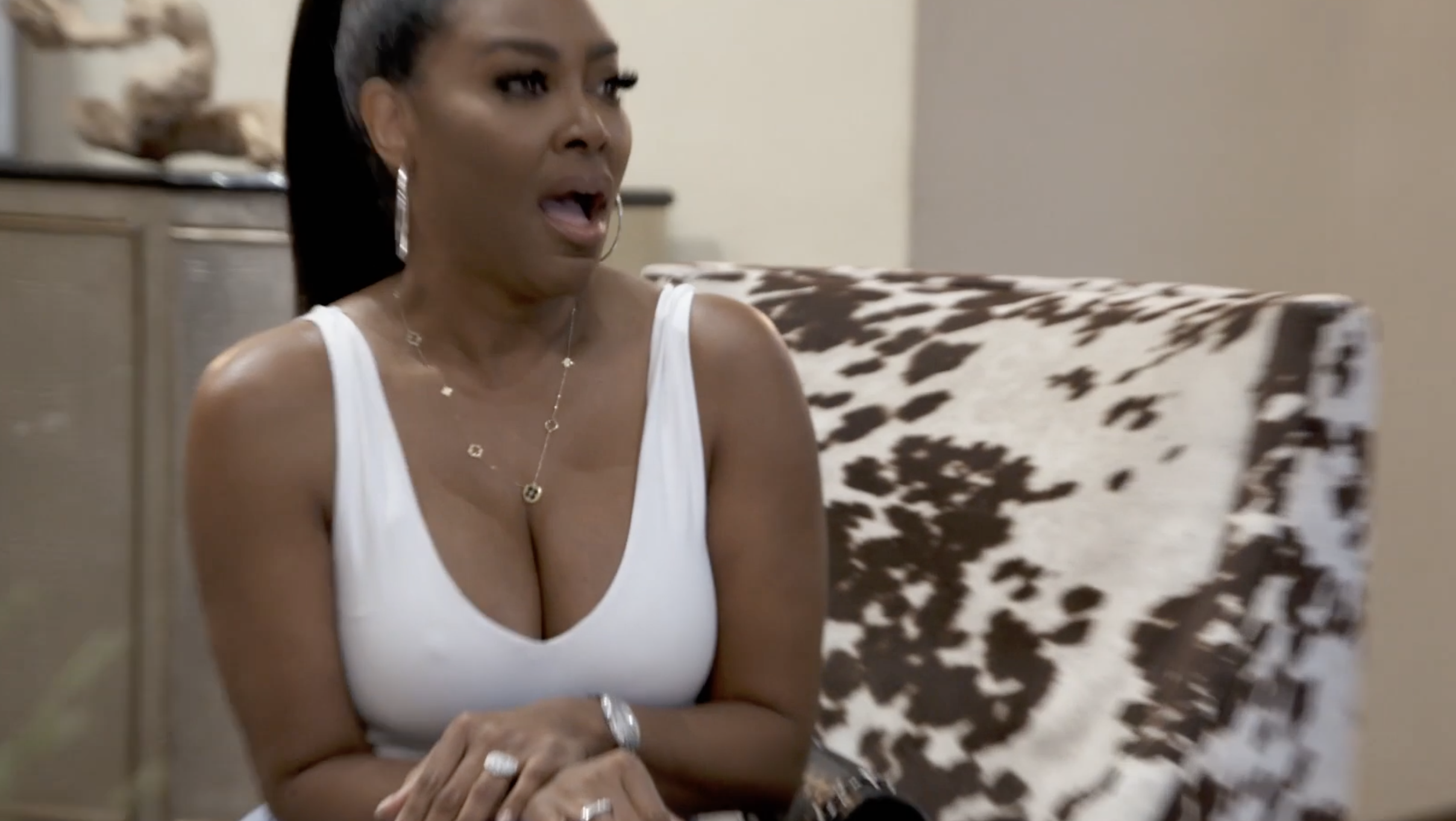 We've heard about Martell's sneaking links and apparently Martell is sneaking around with another woman in Atlanta. Kenya thinks it's awkward because Martell slid in Kenya's DM a few years ago. Kenya shows Kandi and Monyetta the DM and but Martell since deleted the conversation. Kenya wonders if she should tell Sheree but Kandi doesn't think it's important since Kenya never dated Martell. Moving on, Kenya inquires about Kandi and Todd Tucker arguing in the background the other day. Kandi explains that Todd is working on a new movie and is frustrated at Kandi for not helping him as much as Todd helps her.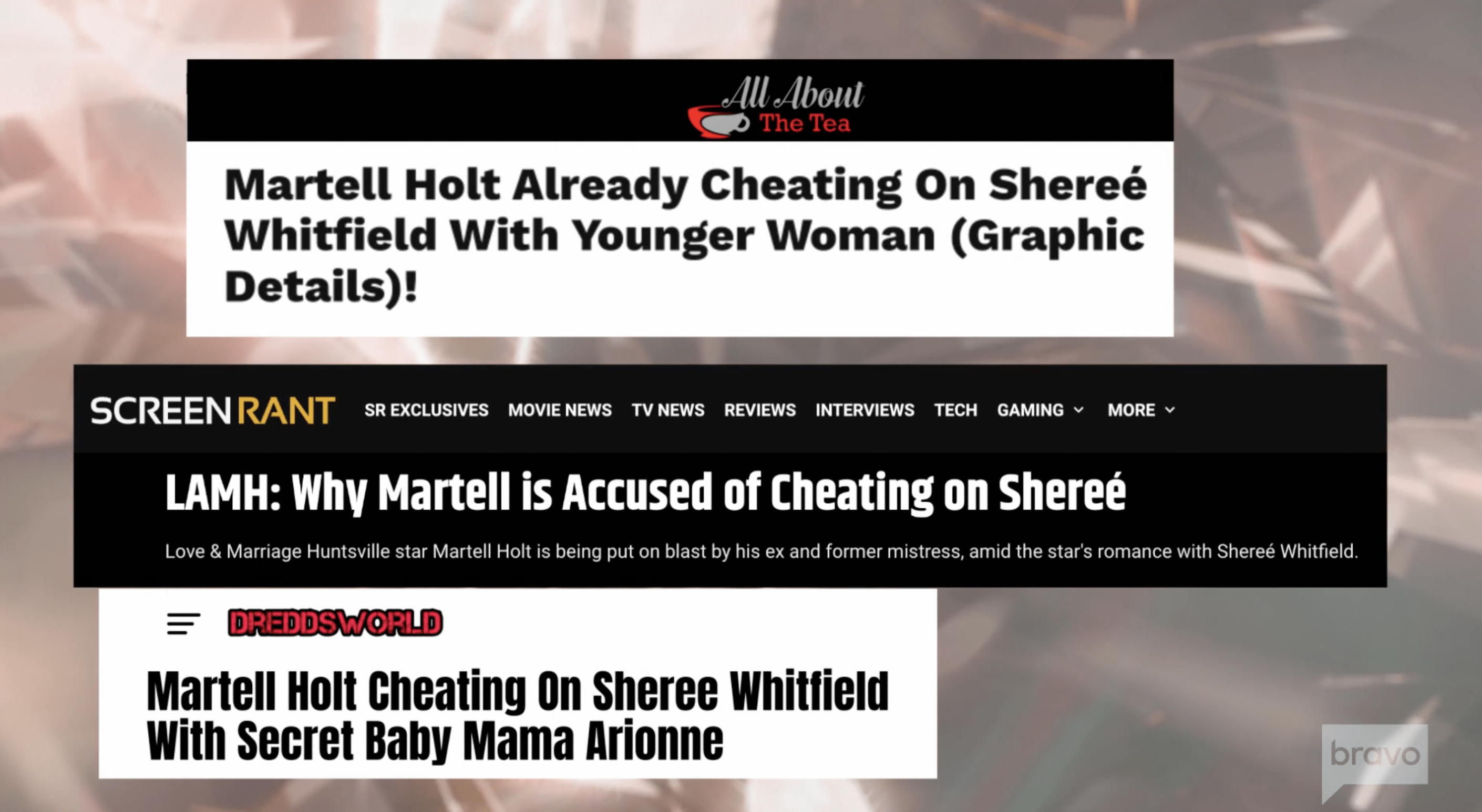 Kandi becomes emotional as she explains that Todd makes her out to be the problem. Todd wants Kandi to produce his new movie, but Kandi says she doesn't have time to help as much. Kandi's frustration as the ladies comfort her as she explains her household dilemma. Kenya gives sisterly advice for Kandi to make time for Todd and Kandi agrees.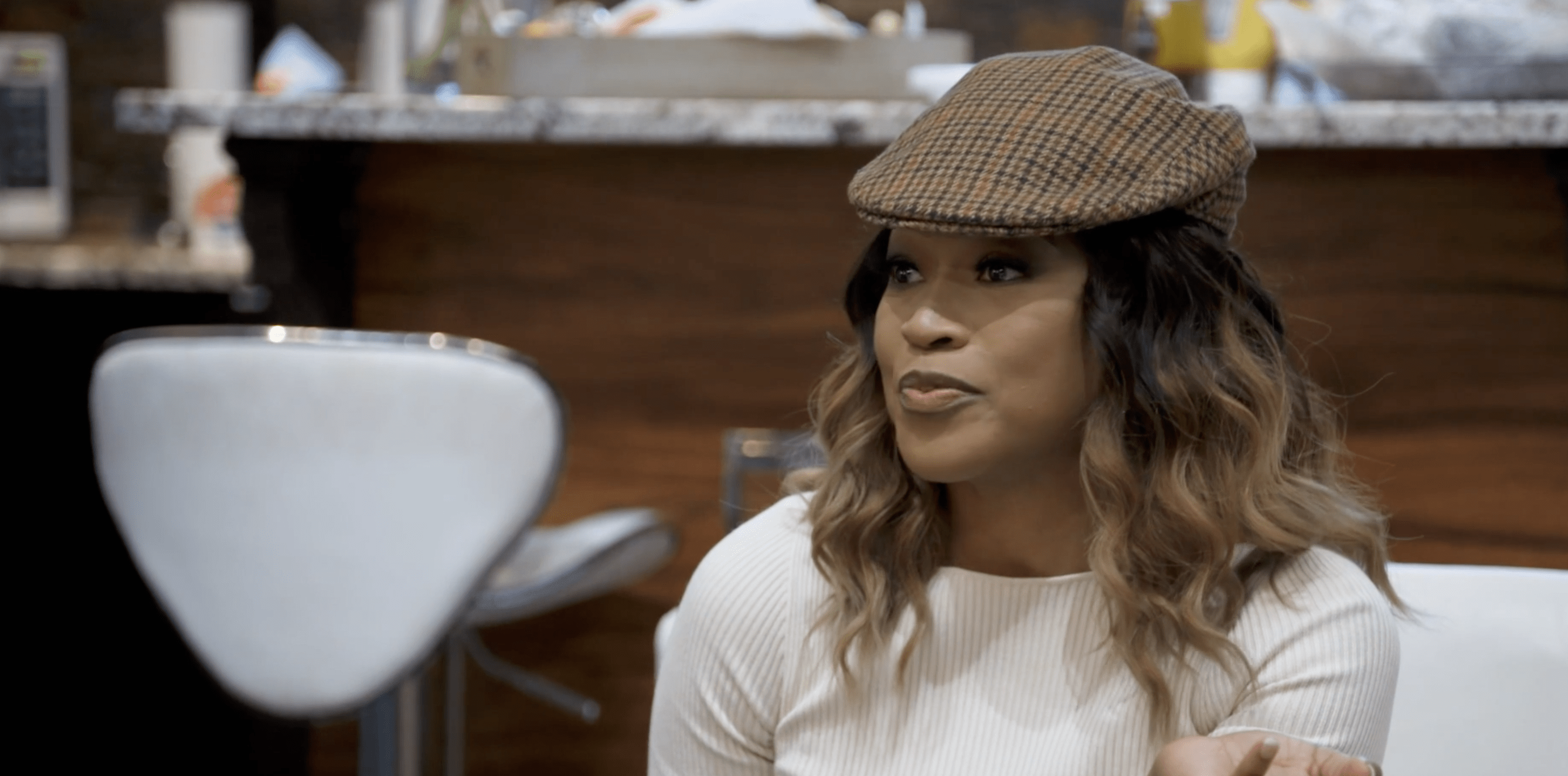 That night, Sanya and Ross are getting ready to eat as Ross shows off his new sweatshirt. Sanya has a full house with her family, her mom and dad, her sister, her husband, and kids. All they need is a dog now. Sanya tells her family that she secured the venue for Ross's birthday party and feels under the pressure to step up from last years party. Sanya needs to finalize the RSVP's and begins telling us about her brother-in-law; whose her new assistant so he can network and meet the right people. 
Sanya's brother-in-law gives her props on trying new things, but Sanya's sister thinks Sanya doesn't respect boundaries. Sanya's sister wants her husband to just eat his dinner instead of Sanya searching for something else for him to do. In her confessional, Sanya explains her entire family has benefited from working for her at some point. Sanya's mother was her manager and her sister got paid for doing Sanya's hair. Sanya doesn't agree with her sister, and it seems like the family's annoyed with one another. Sanya's sister explains that while Sanya was running track that she was the priority, but things have shifted and Sanya's getting used to the new dynamic.
The next day, Kandi's spending family time with the kids as she ask Todd to get off his work call. Kandi's getting frustrated with Todd but continues serving the kids their dinner as Todd tries to wrap up to no avail.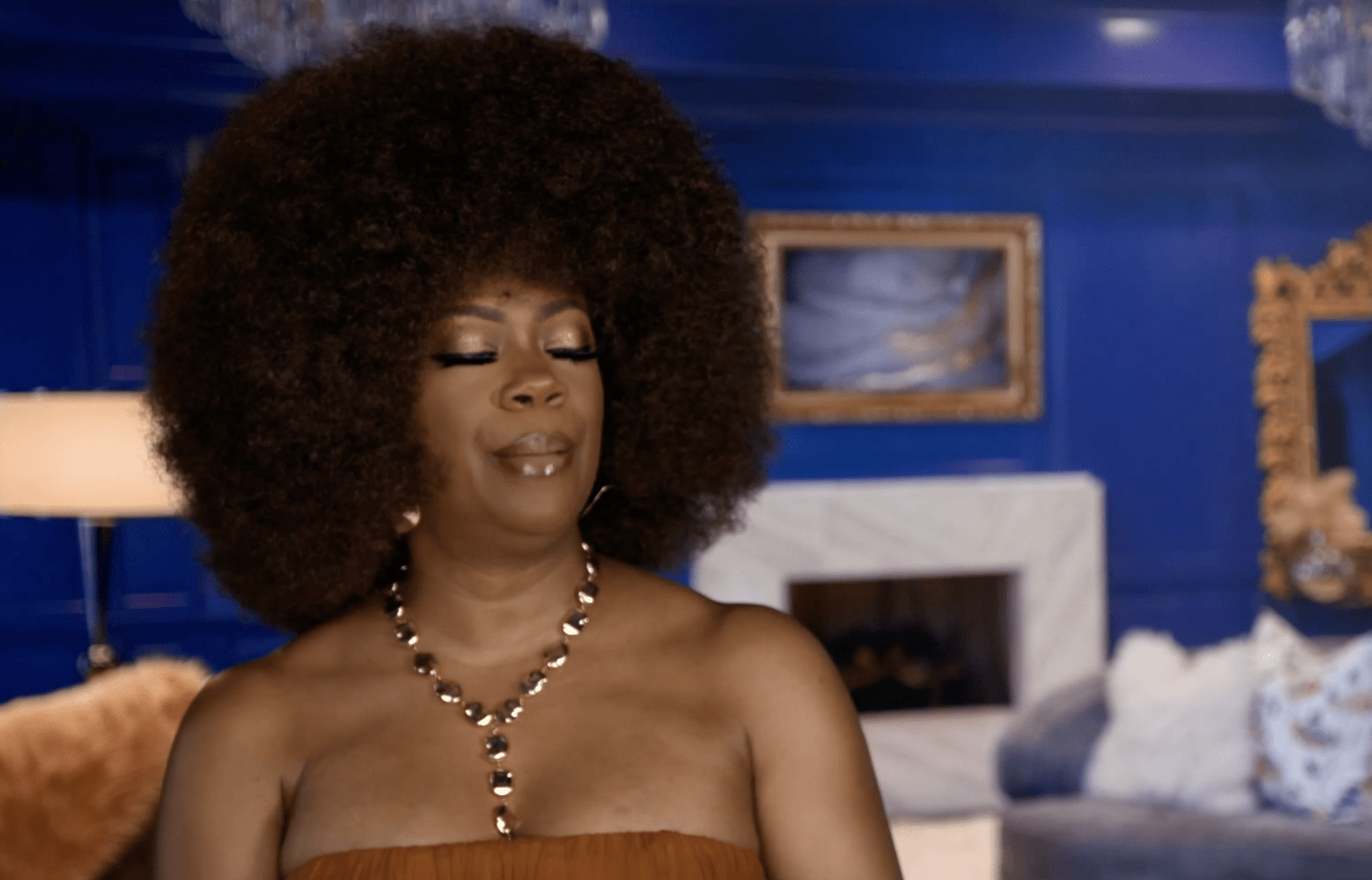 That evening, Marlo's nephews are cooking as Marlo comes downstairs pleasantly surprised. The three eat and chat as they await their life coach, Miss Sharon arrives. Marlo explains their life coach has been amazing and Marlo's glad she elicited help after her breakdown last year. Miss Sharon explains how their situation is unique and William apologizes for the issues they've caused.  Miss Sharon educates them on being responsive verses reactive and inquires about the mission statement they're supposed to create. Marlo and her nephews make up a mission statement on the spot and promises to complete it before their next session with Miss Sharon. Miss Sharon wants them to create a mission statement that's authentic to them and encourages them to continue and take things a day at a time.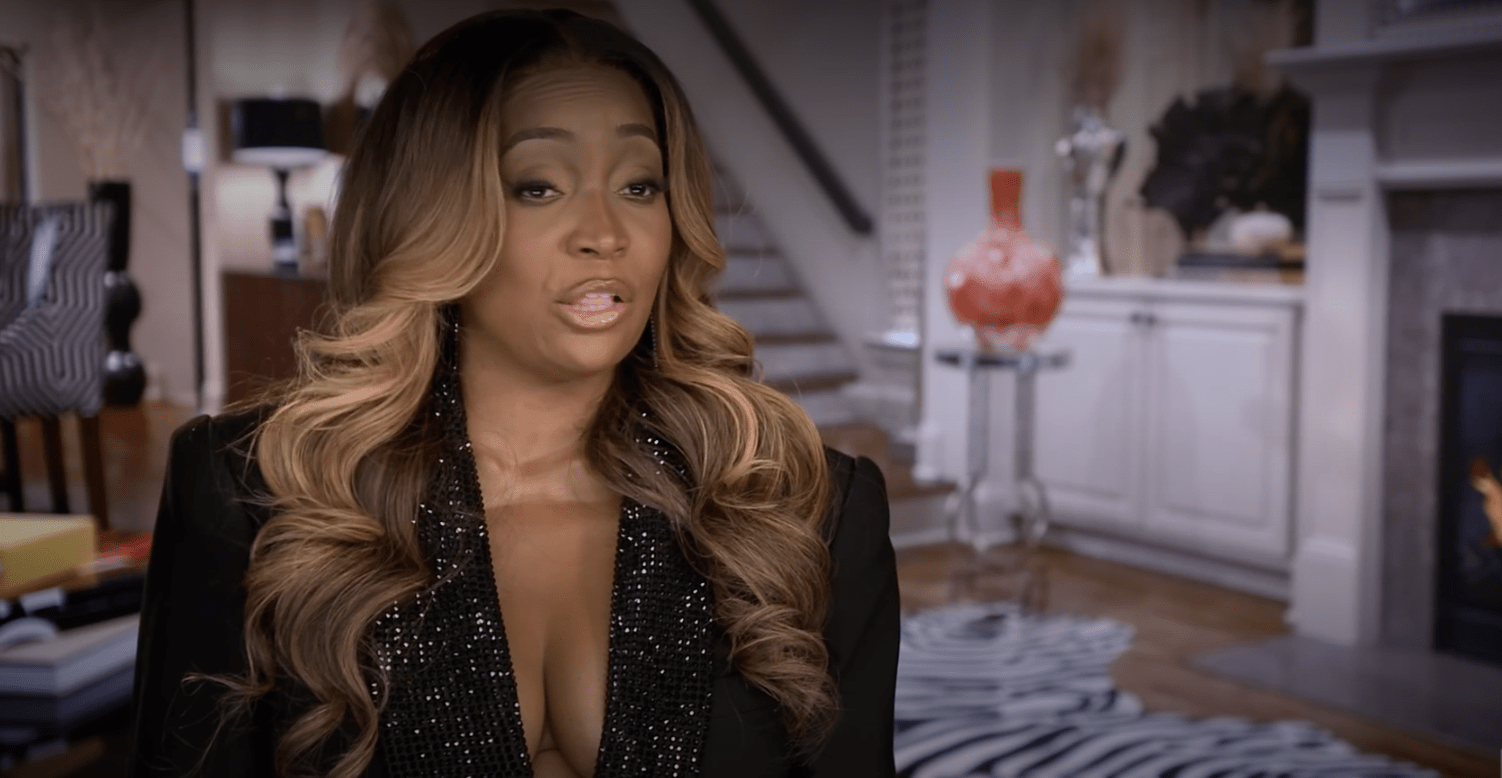 The next day, Sheree's cooking as Sanya stops by to work out in Sheree's home gym. The two work out as Sanya ask about Sheree's kids. Sanya tells Sheree about her argument with her sister and their conversation gets interrupted by the newbie, Courtney. Courtney comes in (a little too excited) in these thigh high boots. Sheree knows Courtney from their kids going to school and soon the three ladies sit to chat. Courtney explains to Sanya that she owns a marketing company and makes jewelry.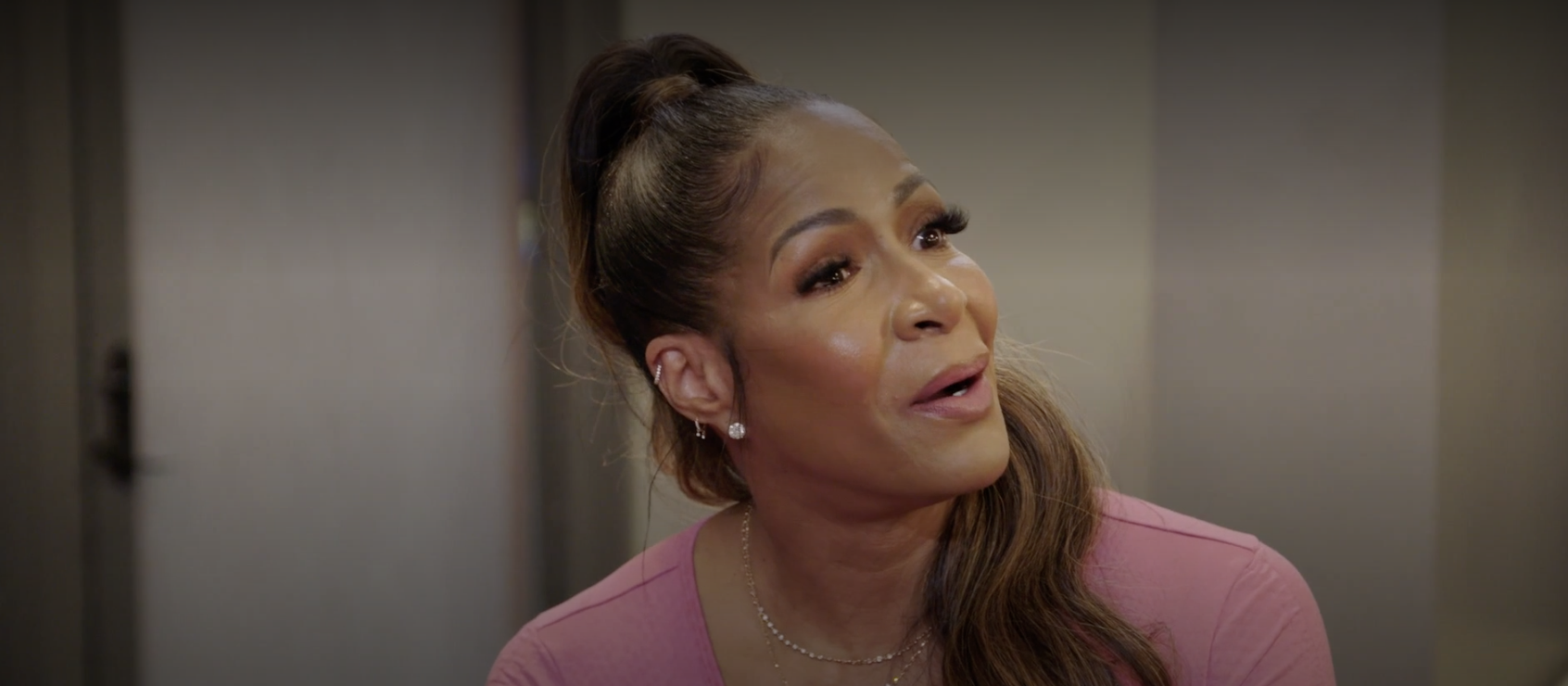 Sanya invites Courtney to Ross's birthday party and soon Courtney begins talking about Kandi. Courtney says Kandi seems cool but is upset that Kandi *allegedly* called around asking about Courtney. Courtney wonders why Kandi even cares and Sheree claims Kandi has too much time on her hands.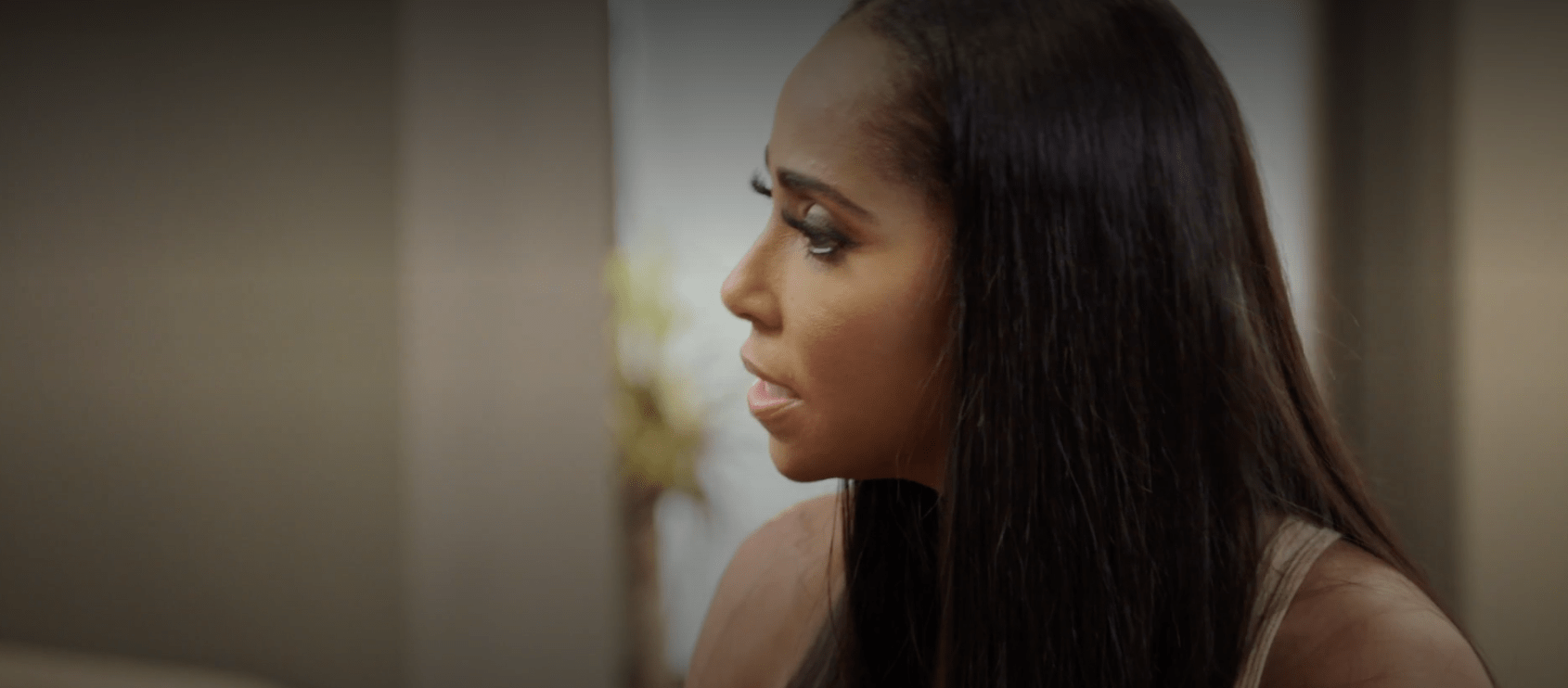 Sheree's still upset that Kandi's making fun of her online and Sanya has no problem with Kandi. Courtney moves the conversation to Sheree's boo, Martell. Sheree doesn't want to put a label on anything. Sanya doesn't want Sheree to waste time and Courtney tells Sheree, "this is your season." We'll see. It's the day of Ross's 40th Birthday Bash and Sanya with her mother stop by the venue to check on the progress of the party. Everything's falling into place and Sanya's very happy at the décor! Sanya originally planned to spend 40K on Ross's party but competing with these ladies have Sanya spending a cool 100K for this party.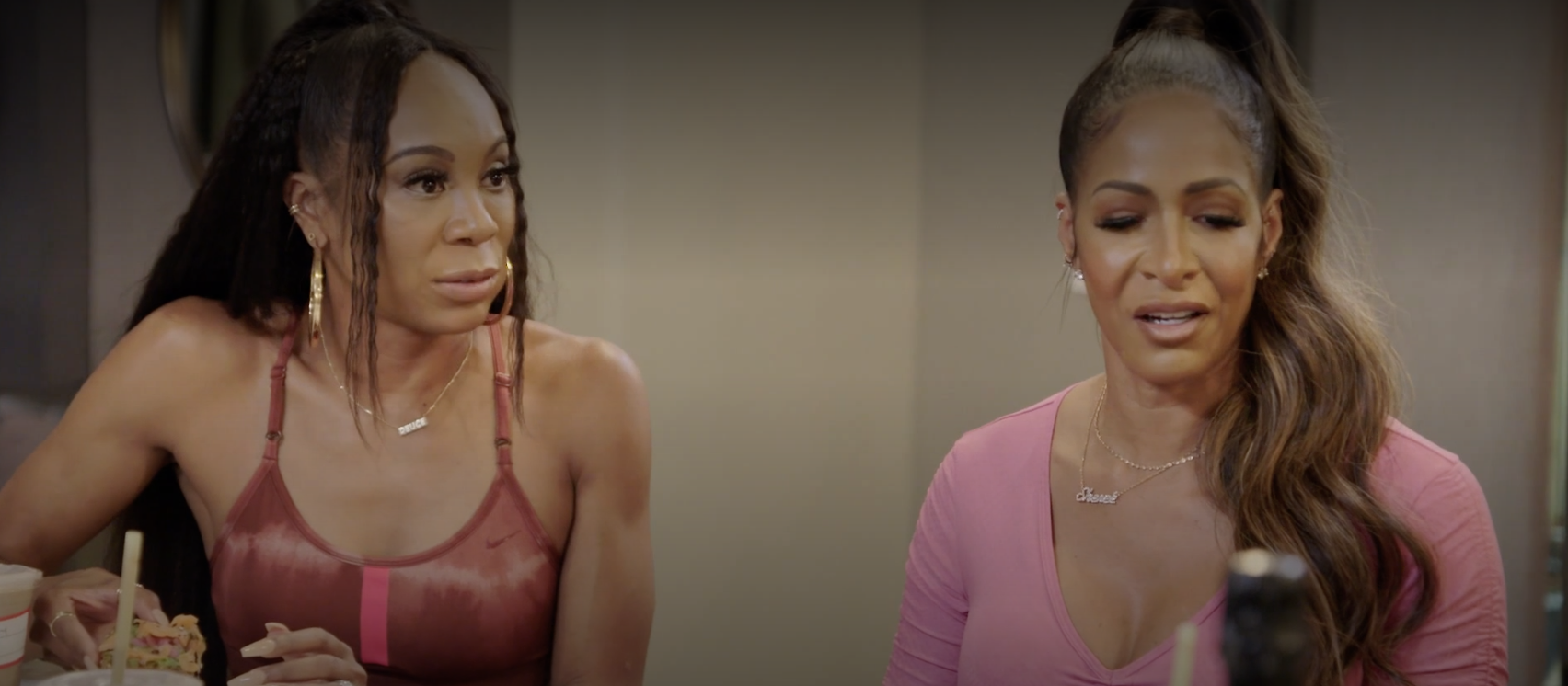 Kandi and Todd get dressed at home as Kandi shades Marlo effortlessly. Marlo's home getting ready with Reco as he ask if Marlo saw Kandi's spoof online. Marlo claims singing and Broadway isn't' working for Kandi but Kandi just got nominated for a Tony…sooo…..doesn't look like that comment aged well.  Marlo admits Kandi's spoof was funny, but Marlo will never admit it. The evening has come, and guest are arriving to celebrate Sanya's fine husband. Everyone looks amazing and it's nice to see these beautiful Black people. Kenya arrives and is setting the bar low regarding her expectations. Kenya greets Ralph who's alone and claims Drew's not feeling well and that Drew's dealing with a family crisis.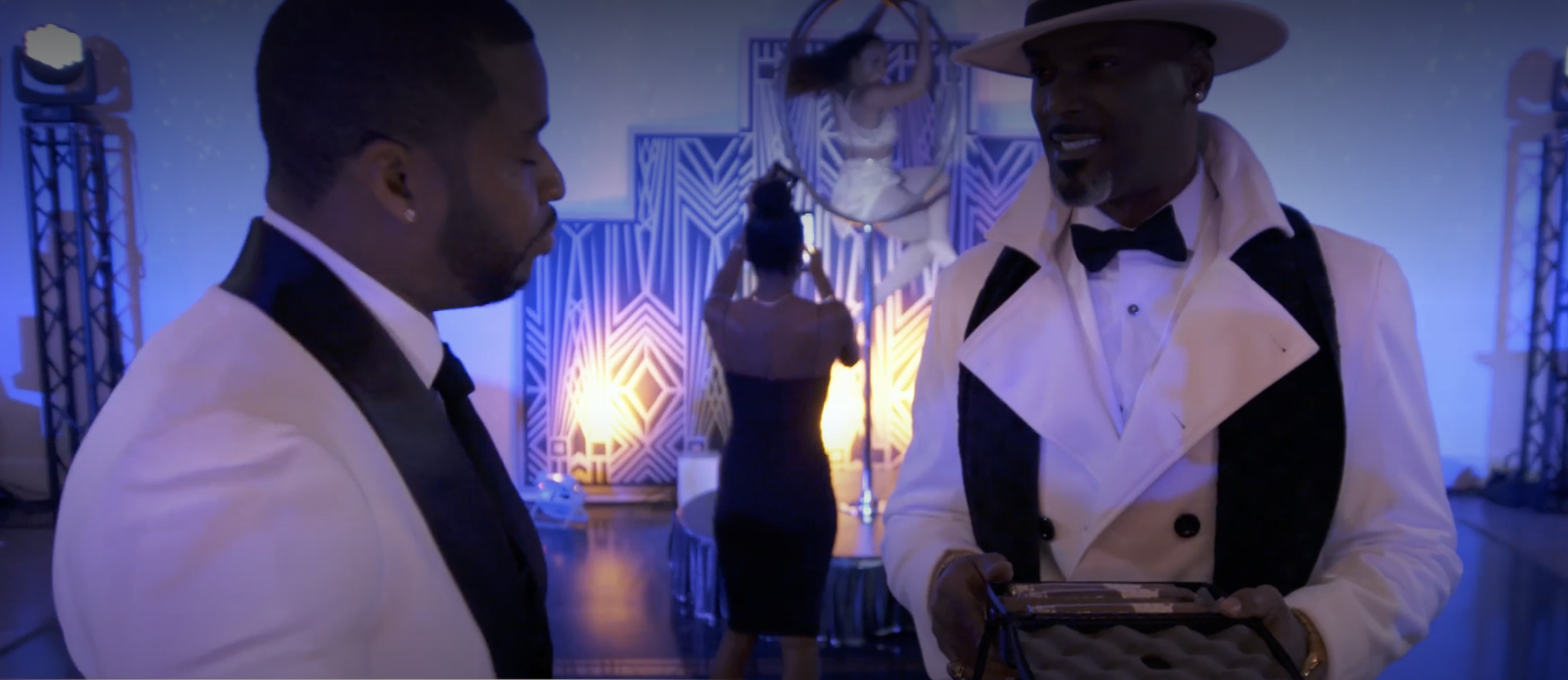 Drinks and food are flowing as Kandi and Todd arrive to partake in the festivities. Kenya and Kandi spot Sheree as she arrives and are shocked that she has Martell on her arm. Soon, Sanya and Ross make their grand entrance and Ross is looking GOODT! Ross appreciates everyone coming out and gets the party started. Ralph and Todd browse the cigar station as Sanya greets her friends. Kenya wonder why Martell's there and Sanya thinks Martell's an upgrade since he has no ankle monitor on. Kenya ask Sheree if her relationship is serious as they size each other up. Sheree wants Kenya to mind her business and Kenya wants Sheree to stop dating these dumb dudes.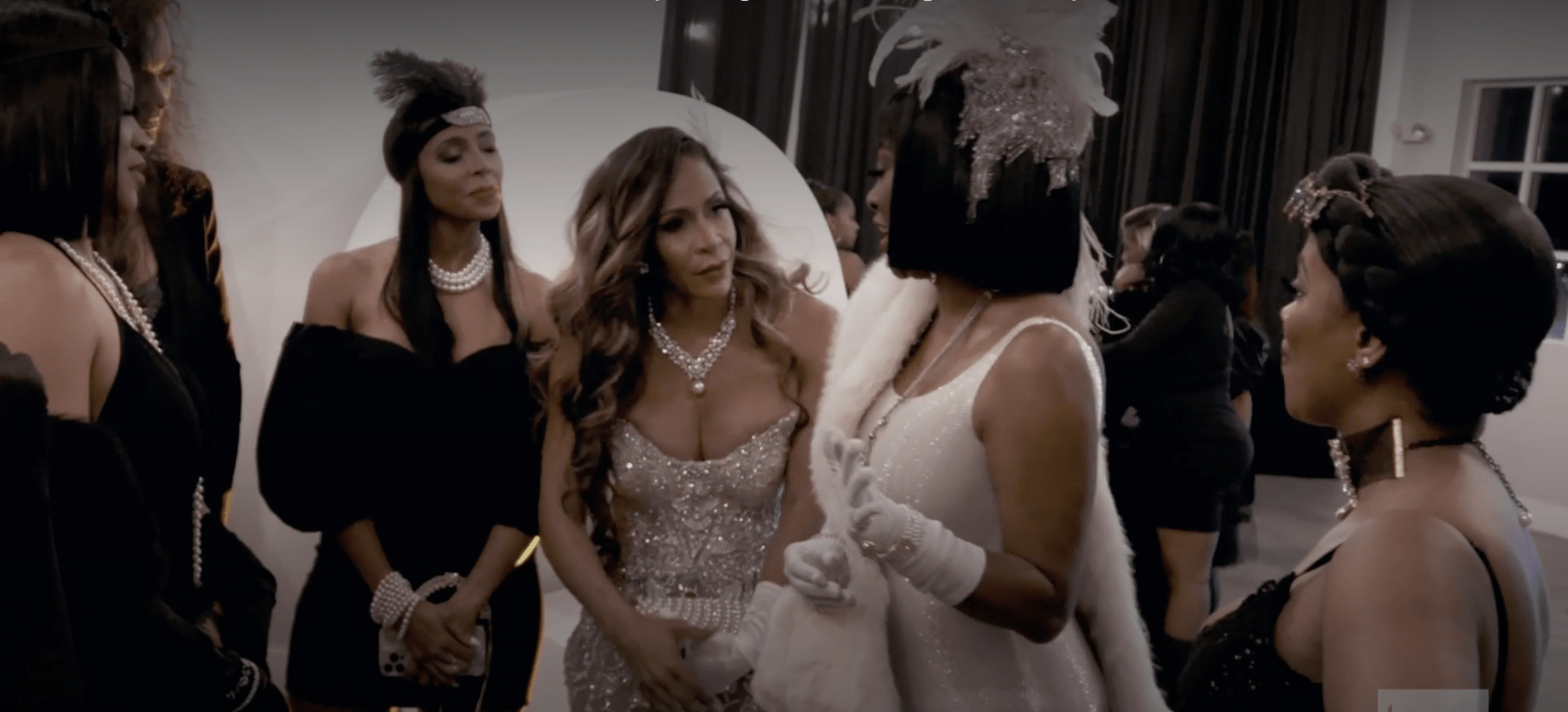 Marlo approaches Courtney to get the rundown on her issues with Kandi. Sanya told Marlo the situation yesterday and of course Marlo has to stick her nose in everything. Marlo wants Courtney to confront Kandi and things begin to heat up. Kandi and Kenya are chatting about Martell's community property and wonders if they should tell Sheree.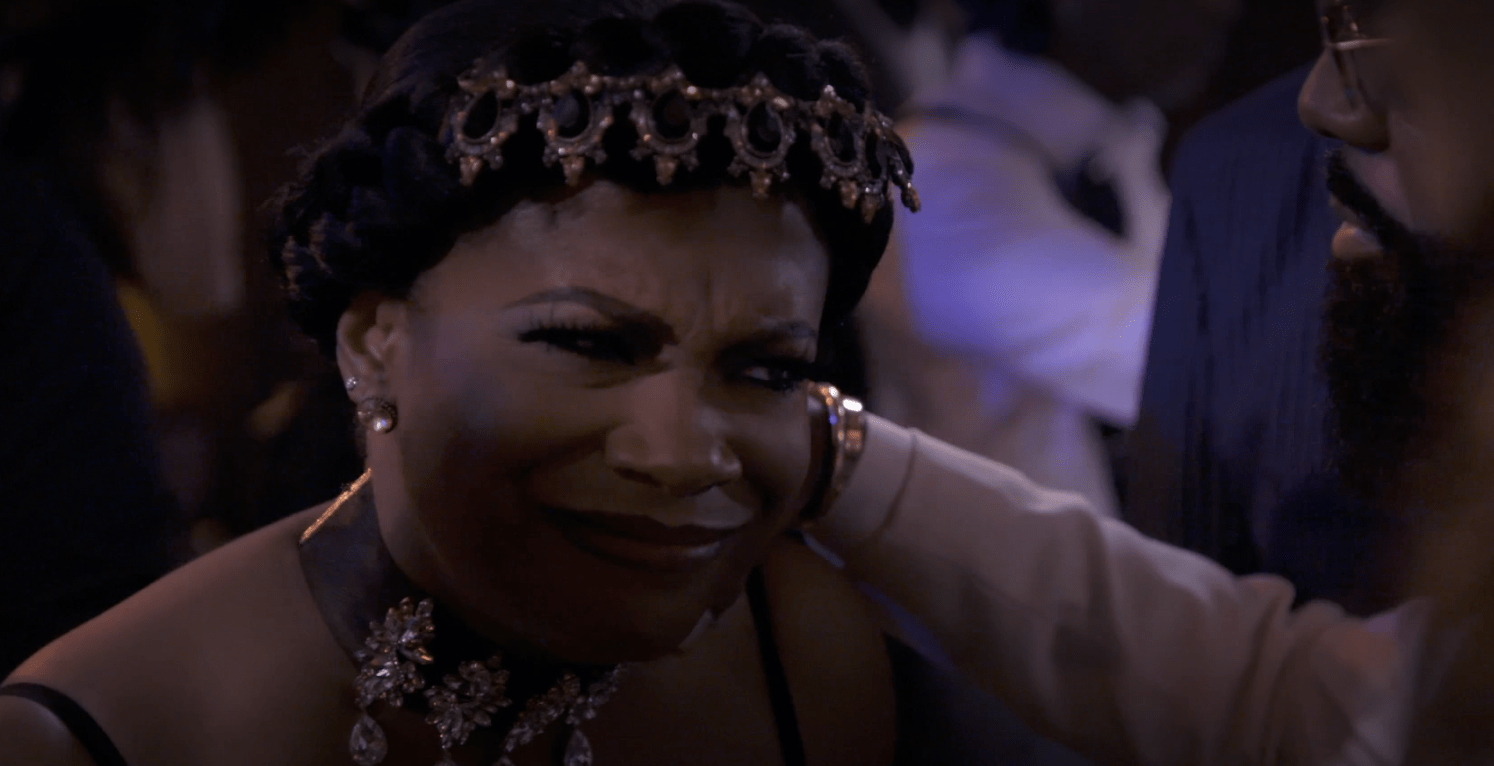 Sheree introduces Courtney to Kenya as Kenya takes Sheree to the side to talk. At the same time, Sanya's introducing Courtney to Kandi and soon things go left. After pleasantries, Courtney tells Kandi about her friend Dina calling her while she was in Paris, to fill Courtney in on what Kandi allegedly said.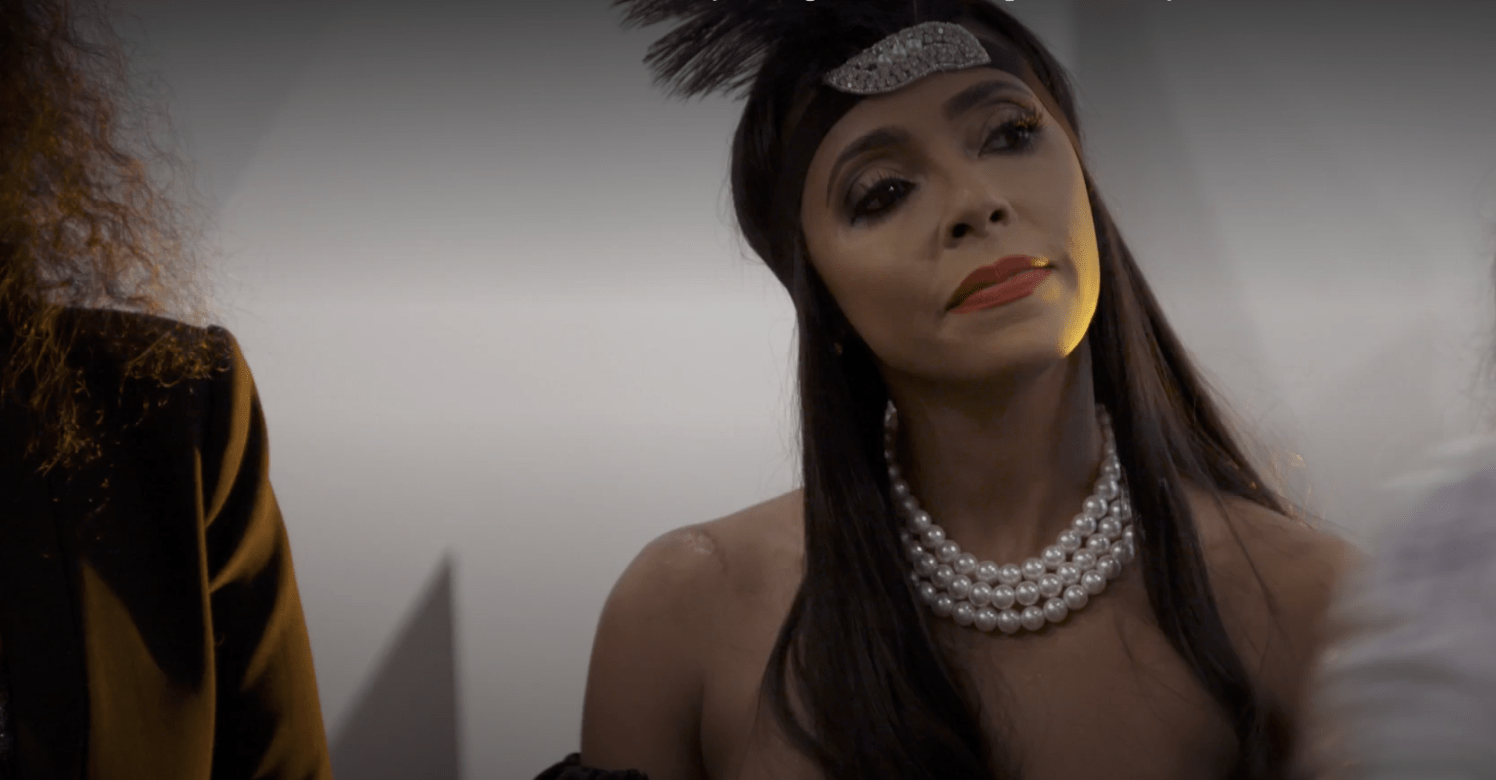 Kandi admits to asking about Courtney and doesn't understand where all the hostility is coming from. Courtney just wants to let Kandi know but Kandi's not one for the crazy energy. On the side, Monyetta's filling Sheree in on what the streets are saying as Kenya smizes from the side. Sheree plays it cool but shades Monyetta's new voice in her confessional.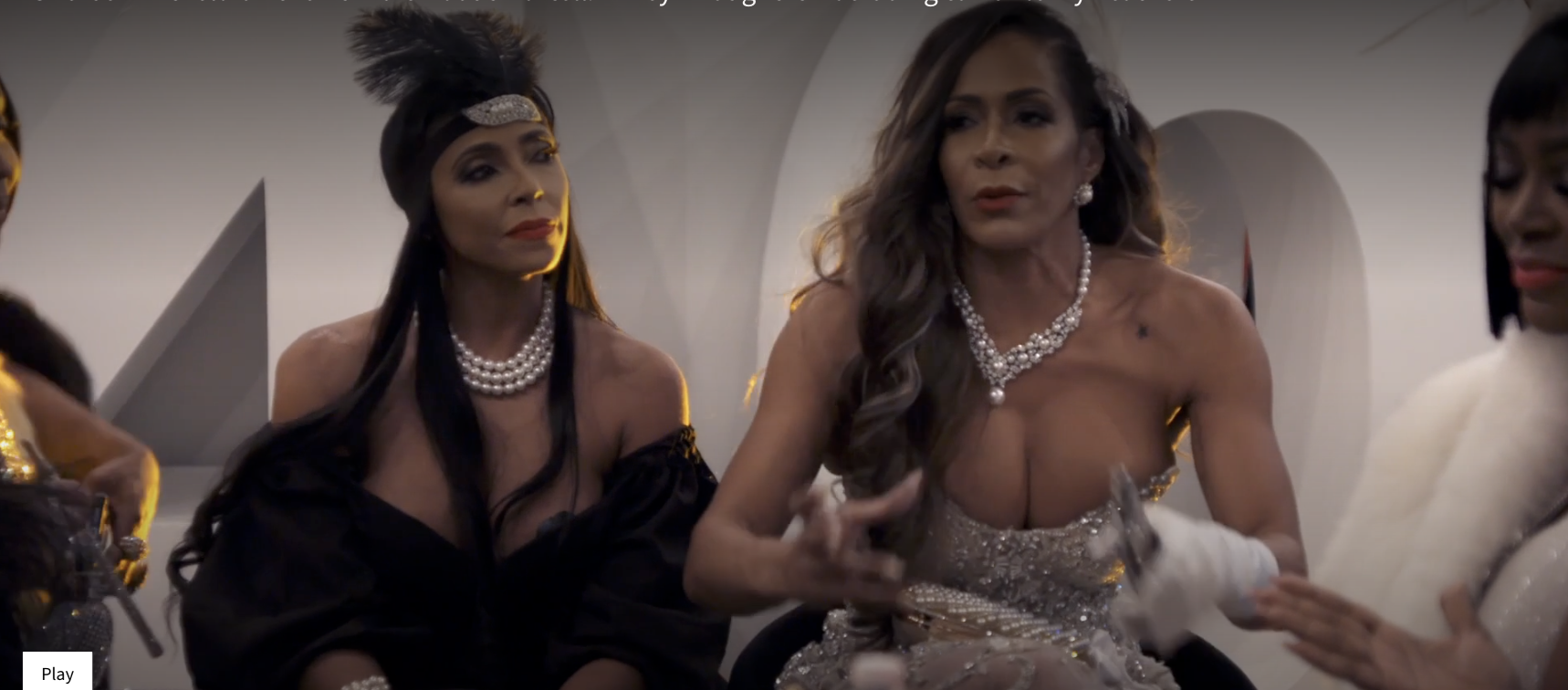 Courtney's upset that Kandi asked about her and Kandi continues standing ten toes down in her stance. Kandi tells Courtney to back up as Courtney gets riled up. Courtney claims she wanted clarity as Kandi smiles. Courtney claims she doesn't have to clout chase as she bops her head in Kandi's direction. Kandi's over it and tells Courtney to stop bopping in her face and that she never called Courtney a clout chaser.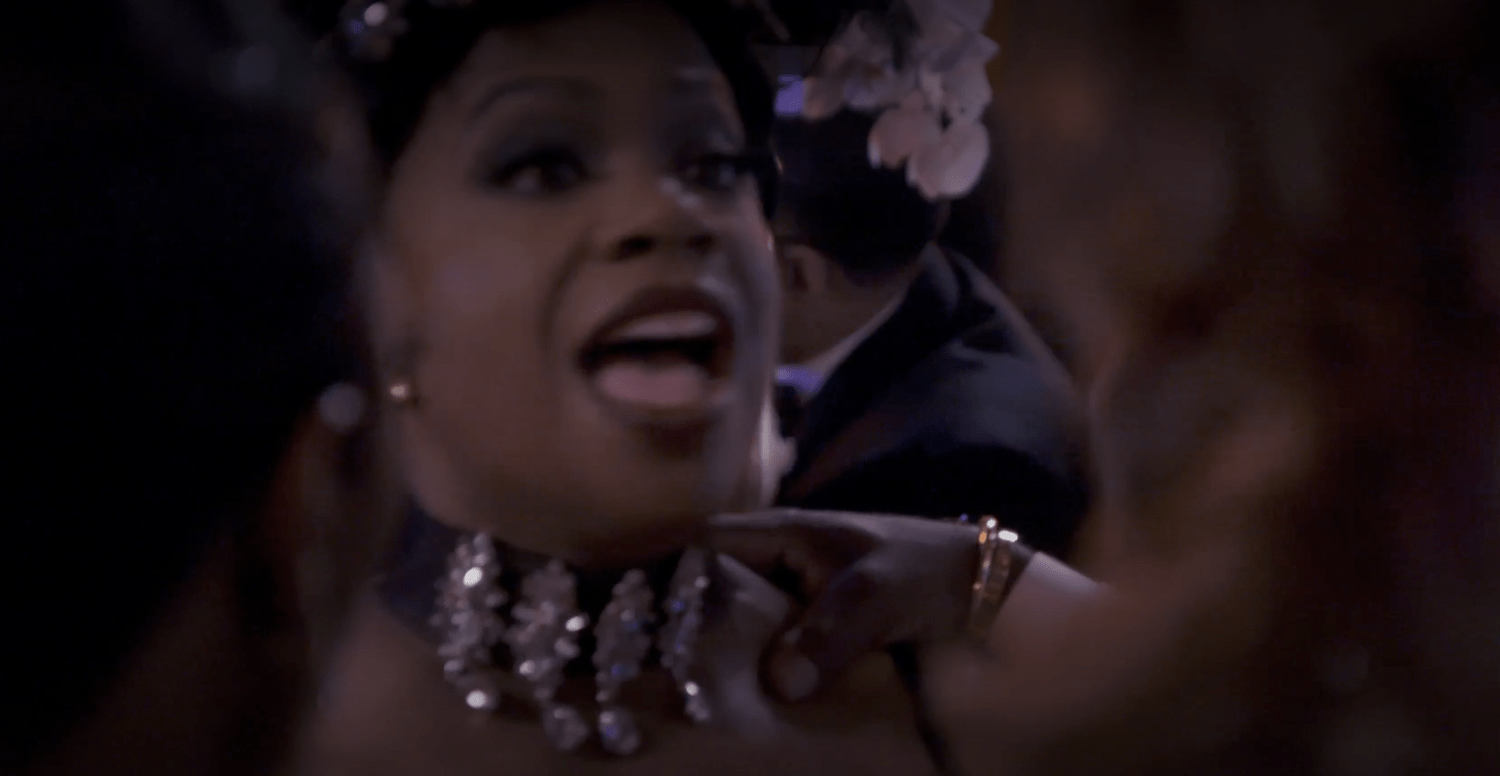 Courtney tells Kandi to calm down as Sanya pulls Courtney away, as Kandi threatens to head butt Courtney. On the other side, Kenya tells Sheree about Martell's DM to her, but Sheree wants to see the message. Sheree calls Martell over and we have to wait until next week to see how this plays out.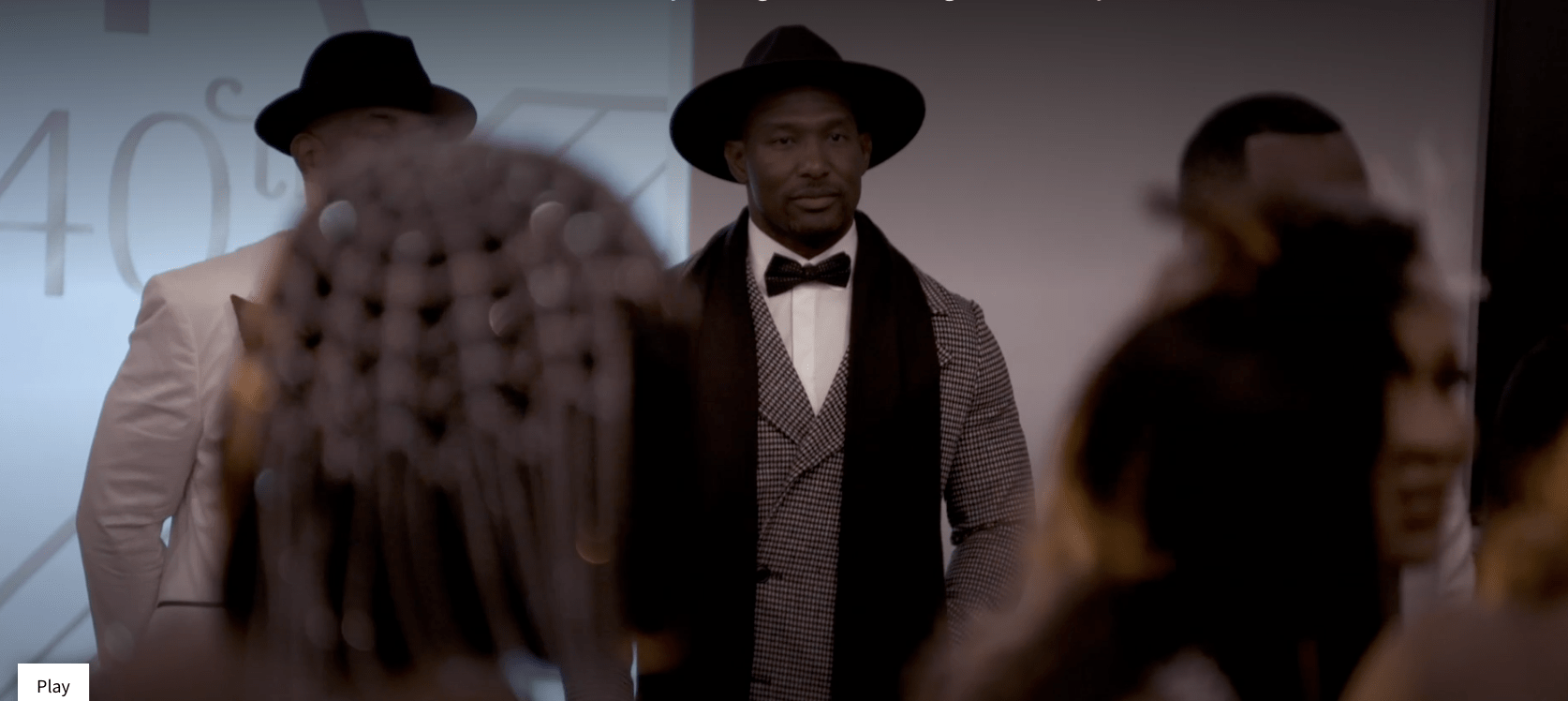 What a premiere. Be sure to come back next week for a new episode of The Real Housewives of Atlanta.
Stay Connected With All About The Tea: Twitter Ι Instagram Ι YouTube Ι Facebook Ι Send Us Tips
LeAndra Williams is a content contributor at All About The Tea. She's a social worker and (super) mom by day, and a reality T.V. junkie by night.