'RHONJ' RECAP: Margaret Josephs Goes After Danielle Cabral With Below The Belt Insult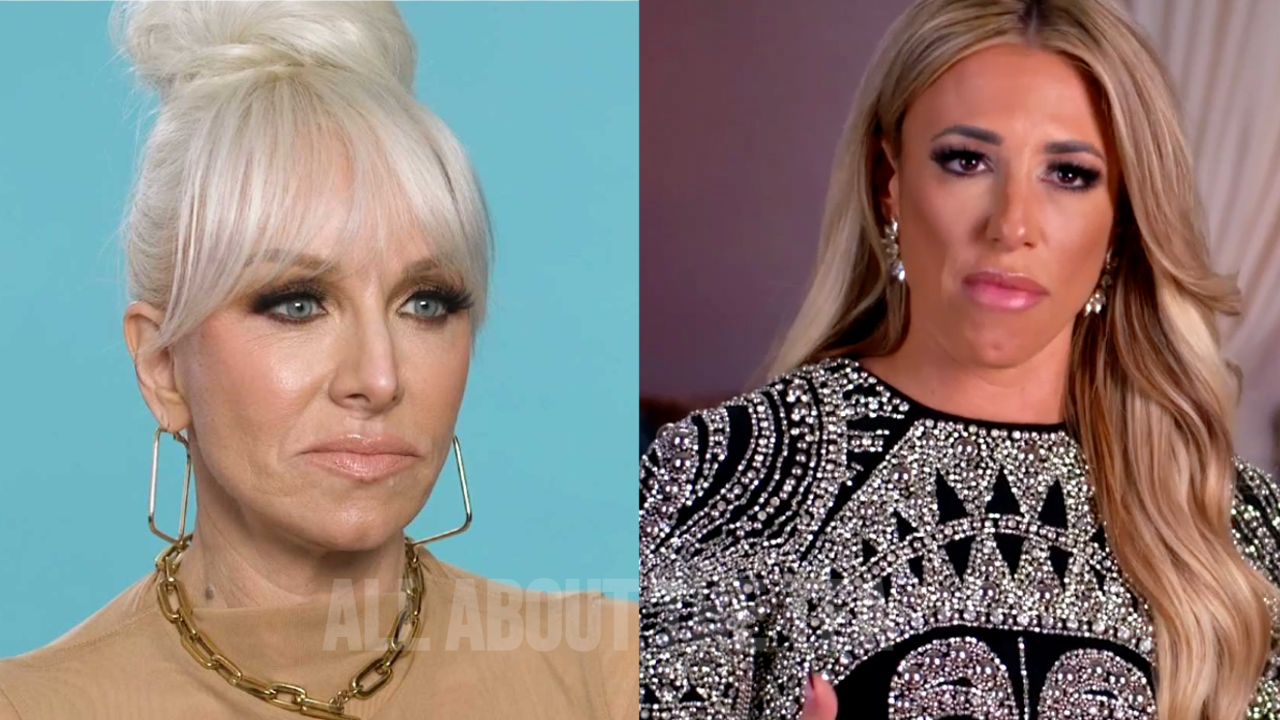 'RHONJ' RECAP: Margaret Josephs Goes After Danielle Cabral With Below The Belt Insult
Welcome to a new episode of The Real Housewives of New Jersey. The ladies are wrapping up a heated dinner as Dolores Catania leads them to the van. Melissa Gorga takes her wine to go as everyone fails at saying "Slainte."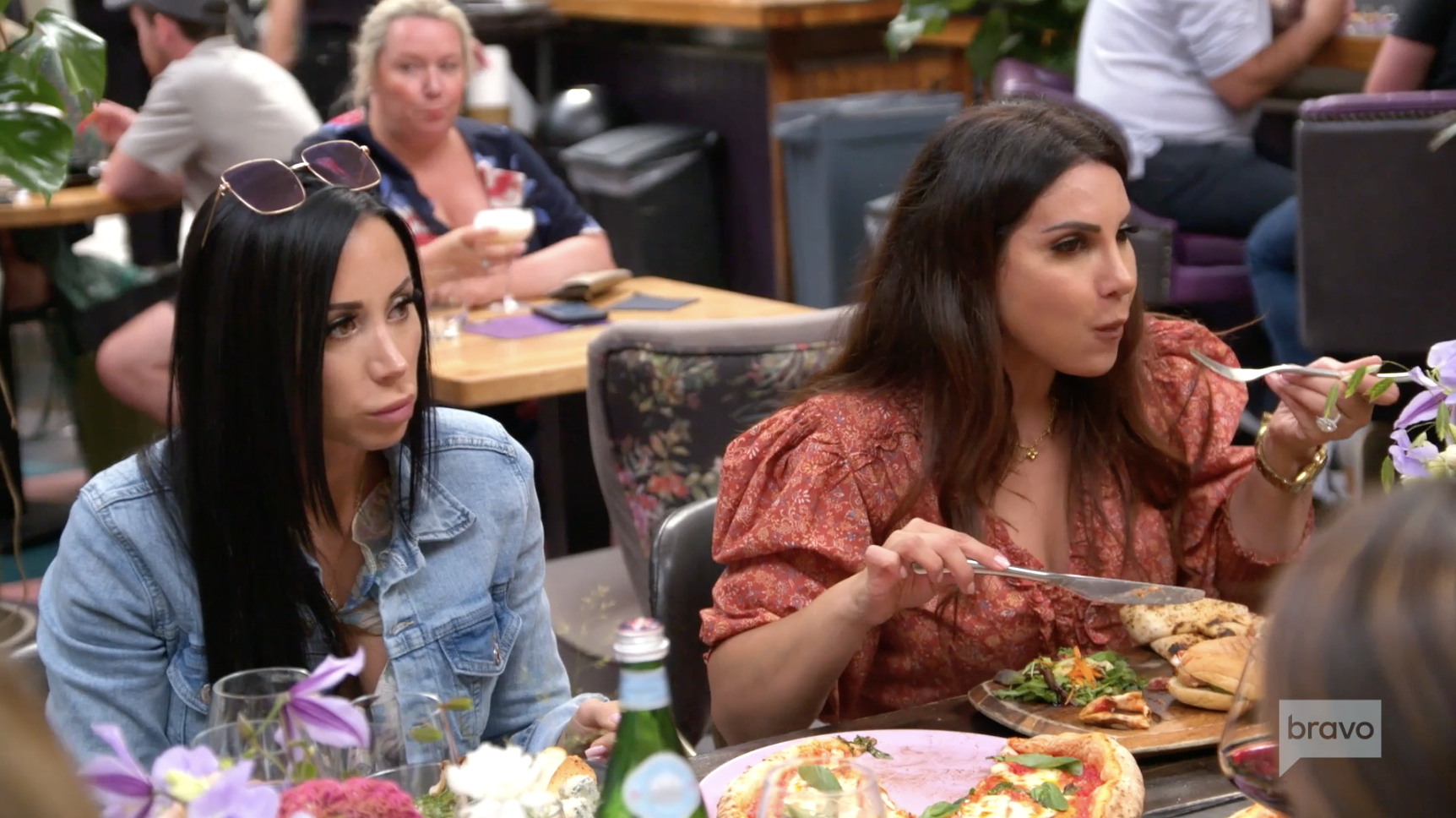 Melissa is feeling the wine and the ladies are feeling Melissa on the wine. Teresa Giudice's hating in the front seat as the ladies arrive back at the castle and head to bed. In the morning, the ladies are waking up slowly as Melissa sleeps in. Dolores, Margaret Josephs, Rachel Fuda, and Jenn Fessler go downstairs for breakfast and Jenn wants to know where the boogawolf is.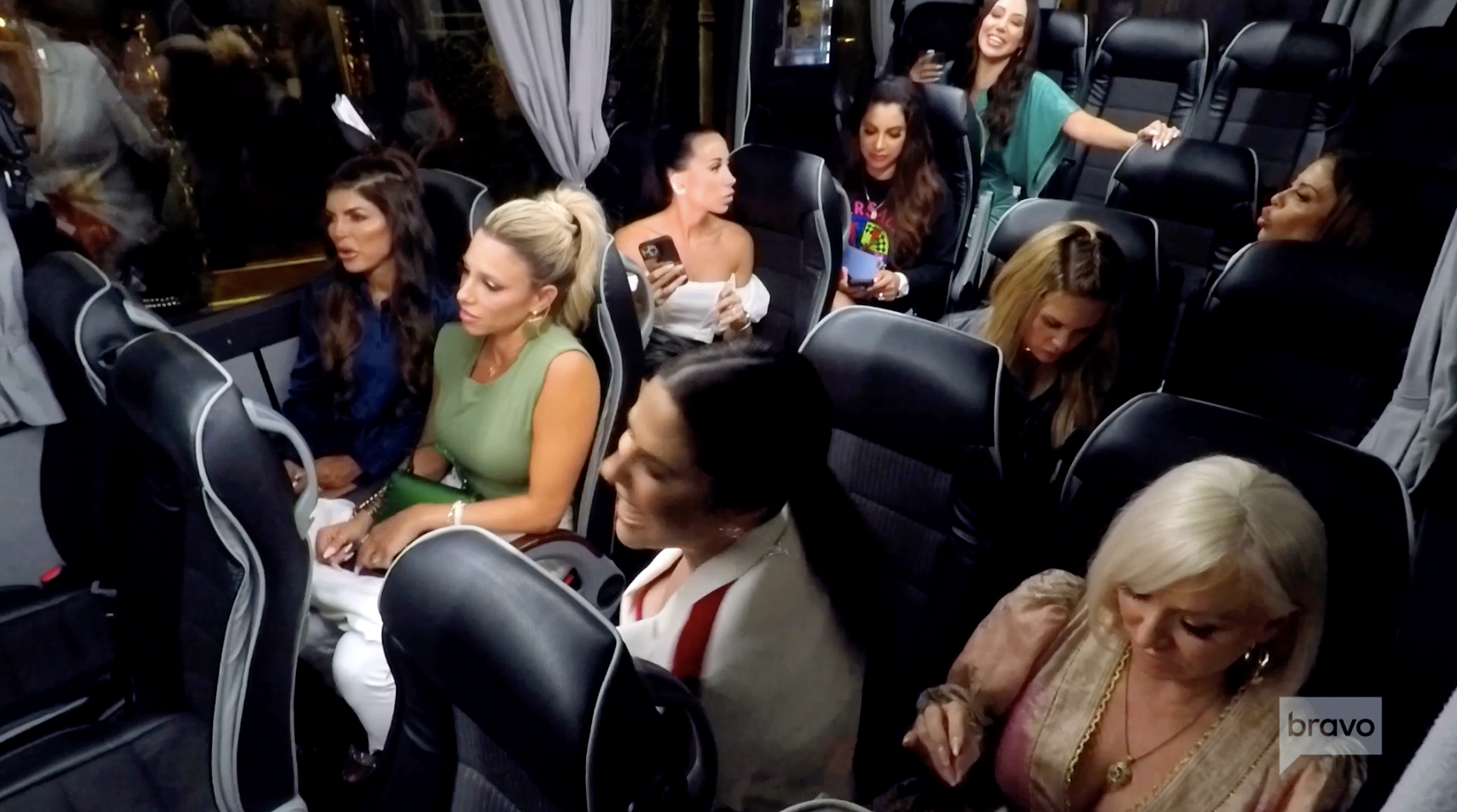 The ladies laugh as they reminisce on Jennifer Aydin's insult from last night. Margaret thinks she's the least hairy person on the trip and doesn't know what Jennifer's talking about. Danielle Cabral comes to breakfast with good vibes in hopes of not getting dragged verbally again. The rest of the women come to breakfast and poor Melissa has lost her voice. Dolores tells the table that her future mother-in-law is joining their festivities today. The ladies are excited to meet her as Paulie's mother Claire and cousins arrive. Claire's excited to see Dolores and calls her a hussy after they hug. In her confessional, Dolores tells us that she used to do the walk of shame in front of Mama Claire after a night with Paulie, and ever since Mama Claire calls Dolores a hussy.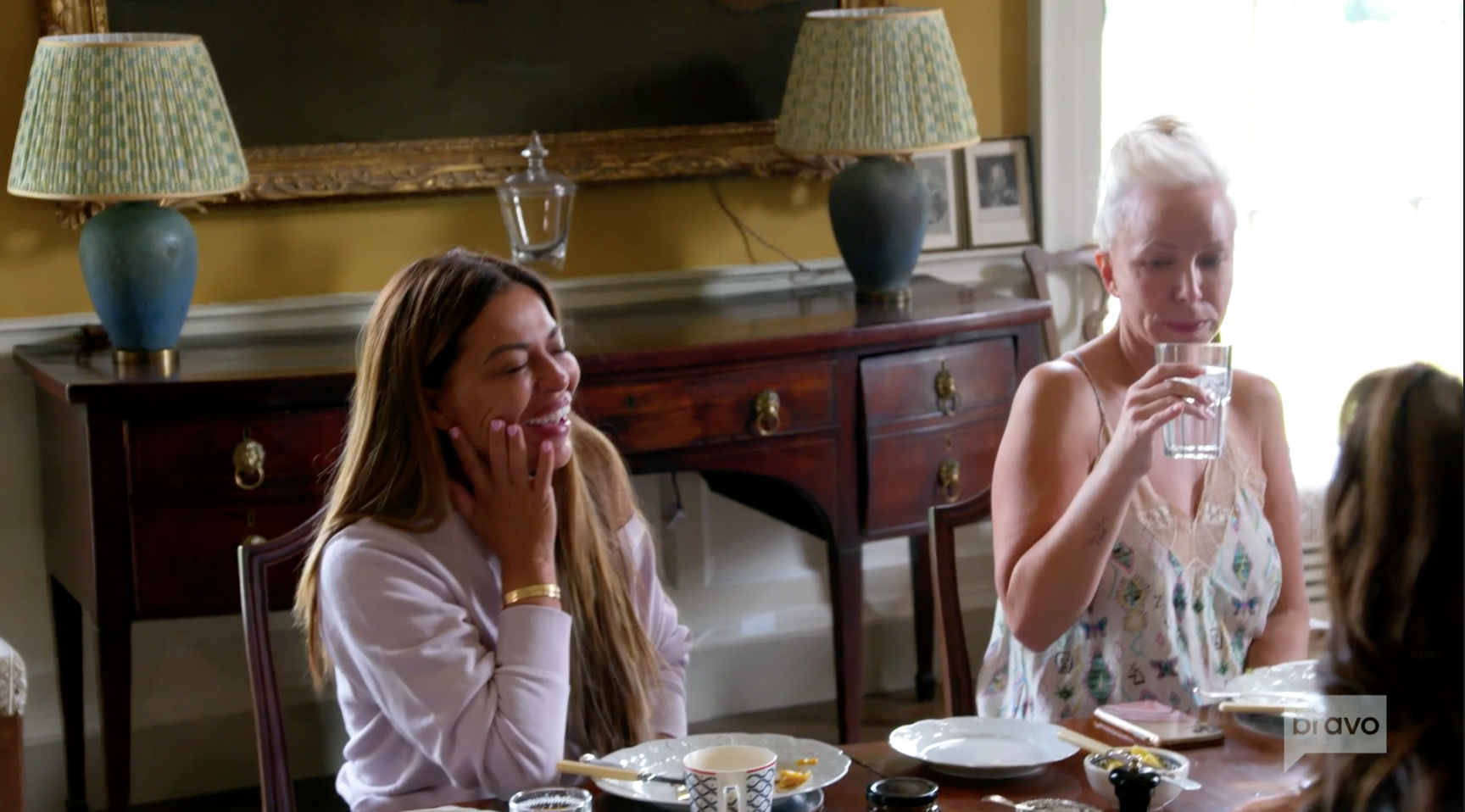 The ladies greet Paulie's family accordingly and are on their best behavior. Margaret and Melissa thinks Mama Claire looks like Paulie, but Mama Claire wishes she had Paulie's money. I know that's right. Jennifer makes a joke about the ladies planning Dolores wedding and ask Mama Claire what she thinks of Dolores. Mama Claire loves Dolores and made her feel welcomed. Danielle begins crying as the family dynamic Paulie has and Danielle admits to wanting that with her brother. Teresa and Melissa can relate to Mama Claire's hussy comment because their parents used to do the same thing. Melissa tells a story about being in the DR and was called a puttanna by her in-laws.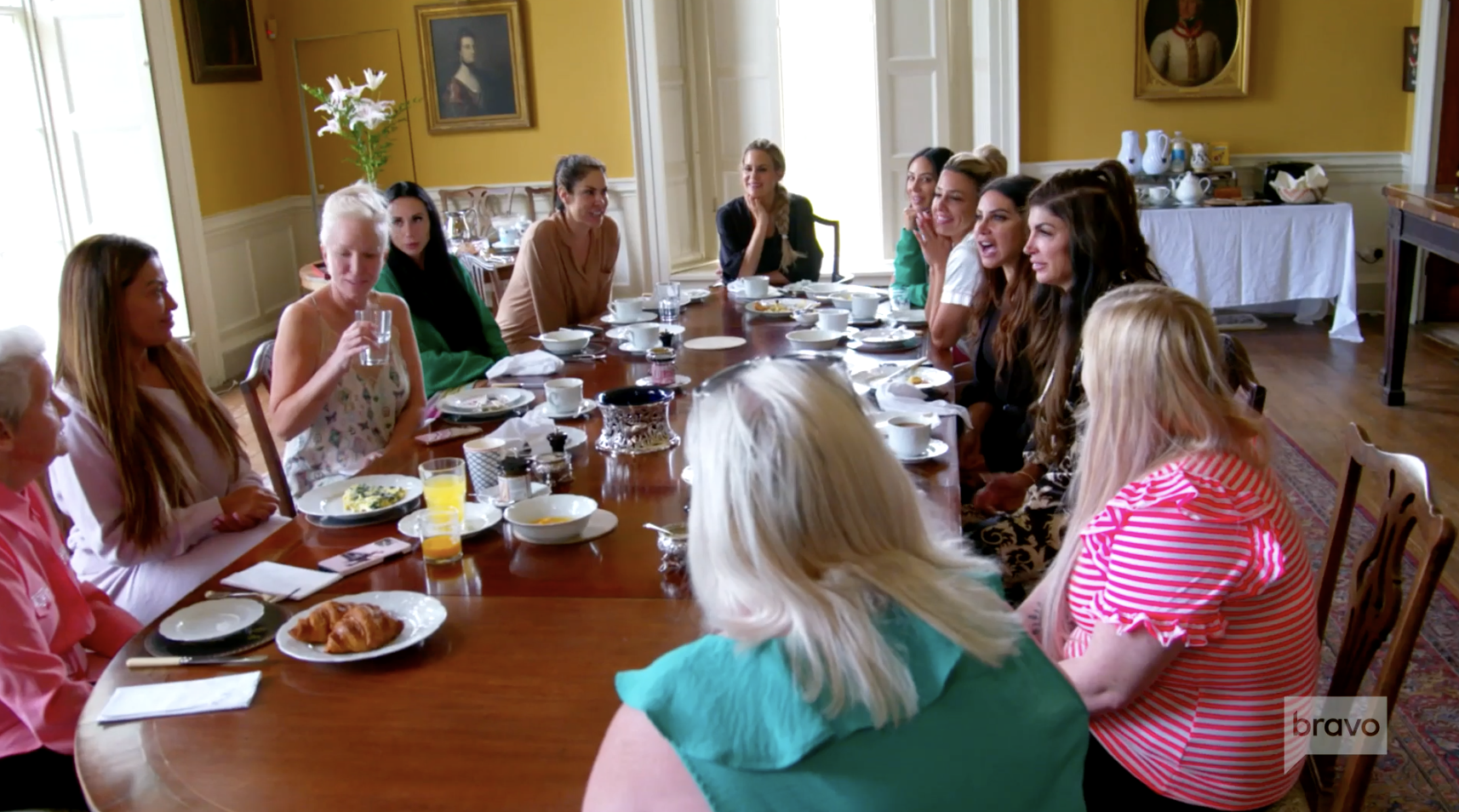 Dolores brings Mama Gloria the men's calendar shoot and Mama Claire doesn't think the men are cute at all. Mama Claire ends up finding Frank Catania in the mix and the ladies laugh at the awkwardness. Paulie's family wrap up with the ladies since Jennifer Aydin has bachelorette plans for Teresa. As Dolores walks her future family out, the ladies get ready for another adventure in town. As the ladies board the van, Rachel tells the ladies how much she's enjoyed herself. Rachel enjoys spending time with the ladies and even being called a rat, while Danielle puts her glasses on and stays quiet in the back. Jackie Goldschneider calls Rachel the prettiest rat she's ever seen as Jennifer Aydin wants to focus on the good.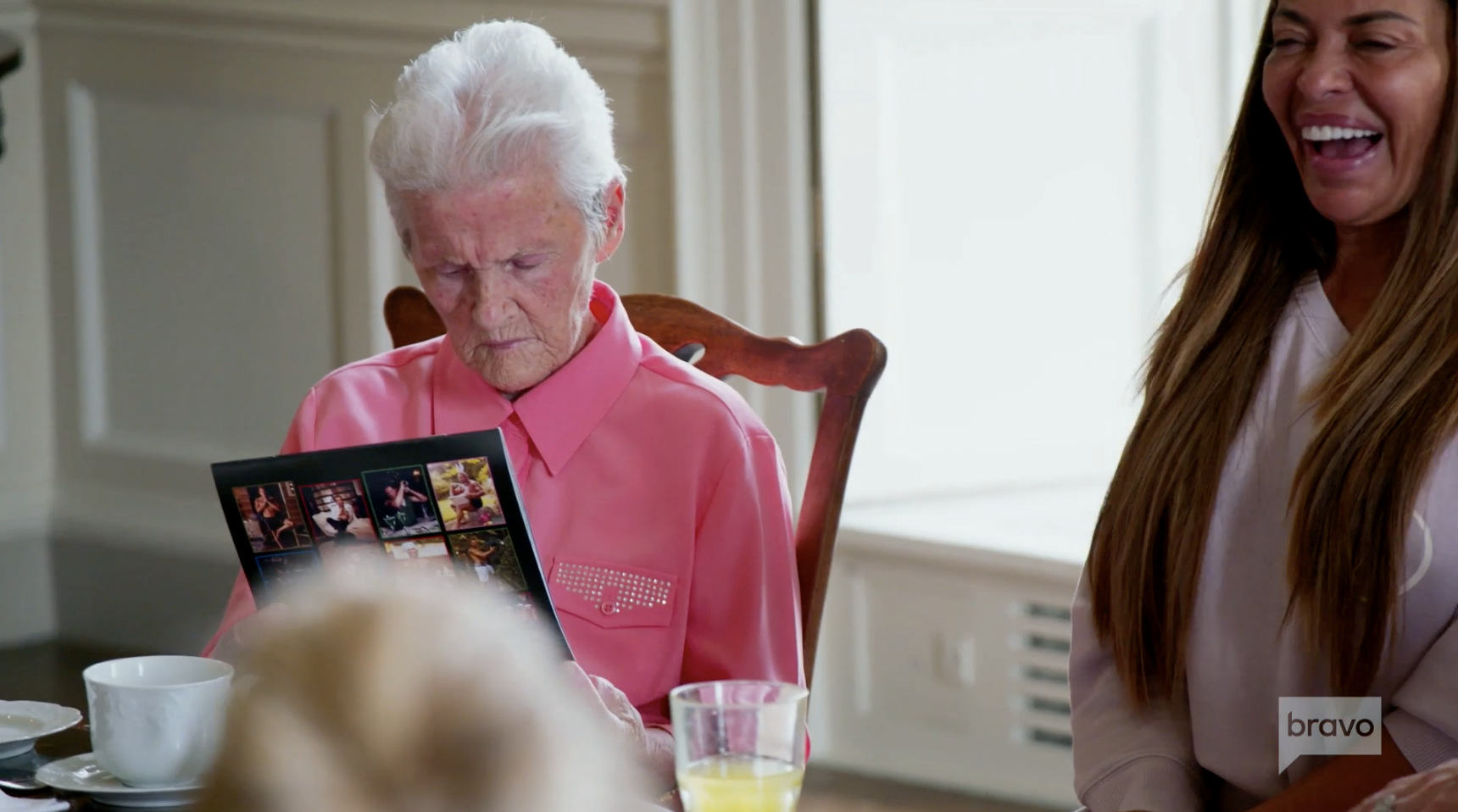 Jennifer takes the ladies to Causey Farm to chase some chickens. This should be fun. Peter the Farm Hand gives the ladies the rundown of activities while hoping the ladies work together. Peter tells the ladies that the farm is 200 years old and has the ladies set up to play "Catch the Cock." In Ireland, catching the cock is a sign of good luck and Teresa opts to have Melissa enter the cage with her. Teresa and Melissa run around for a bit before Teresa actually corners a chicken and catches it.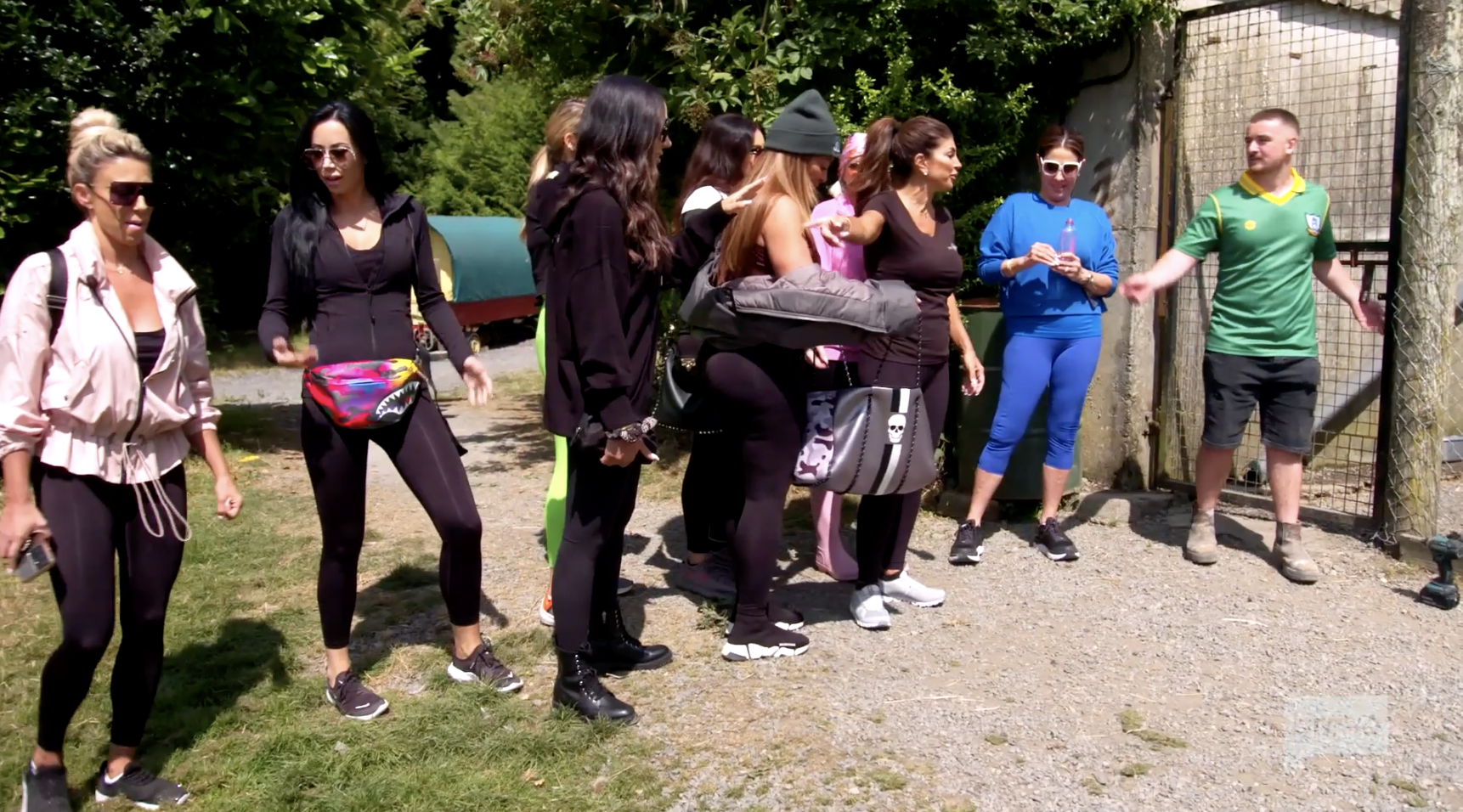 Danielle's disgusted and will have no part, as Dolores and Jennifer go next. The chicken scared Rachel and now she's done, and Jenn Fessler catches it for the both of them. Danielle and Margaret catch the cock together as Danielle stays far away.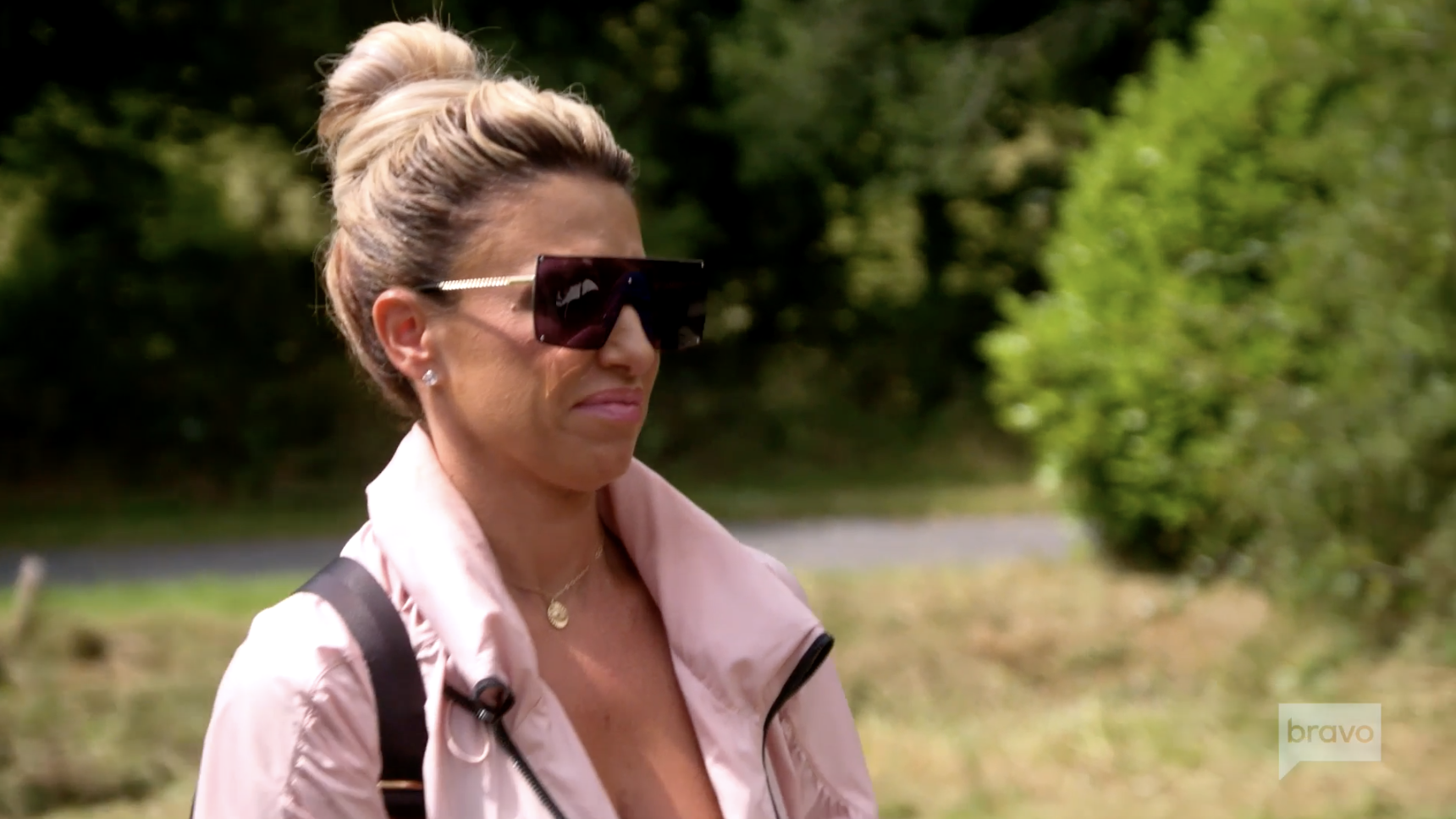 Next, Peter takes the ladies' painting and instead of Teresa participating, the ladies are going to paint a picture of Teresa's life. Teresa begins crying and ask the ladies not to paint any bars. The women assure Teresa they won't do that, and Margaret promises to paint only happy memories. Teresa steps outside to collect herself as Teresa discusses important moments she missed of her kids life. Peter brings Teresa a puppy to cheer her up as the ladies work together on their portrait. Melissa explains her painting of Teresa's family coming from Italy and begins crying. Teresa gets up to hug Melissa and reminisce about the happy times. Jackie painted Teresa's old house as Dolores painted where they grew up. Rachel and Jenn painted pictures about Louie as Jennifer talks about the table flip.
Teresa thanks the ladies for their work and brings the conversation to her family and how there might've been tension due to some misunderstandings. Melissa doesn't want to ruin a sentimental moment and Teresa agrees not to bring up the past. Melissa admits she got upset on the bus because Teresa's bringing up Melania's birthday party. Teresa tells Melissa that she wants her and Joe Gorga to be a part of her wedding but denies wanting them to be a part of her wedding when Jennifer ask for clarification. Teresa wants the gold at the end of the rainbow, but Melissa's done being Teresa's prop. Peter has lunch set up as Dolores tells the ladies about their Irish dinner later and whiskey tasking. As the food comes out, Dolores ask if anyone has any big plans coming up.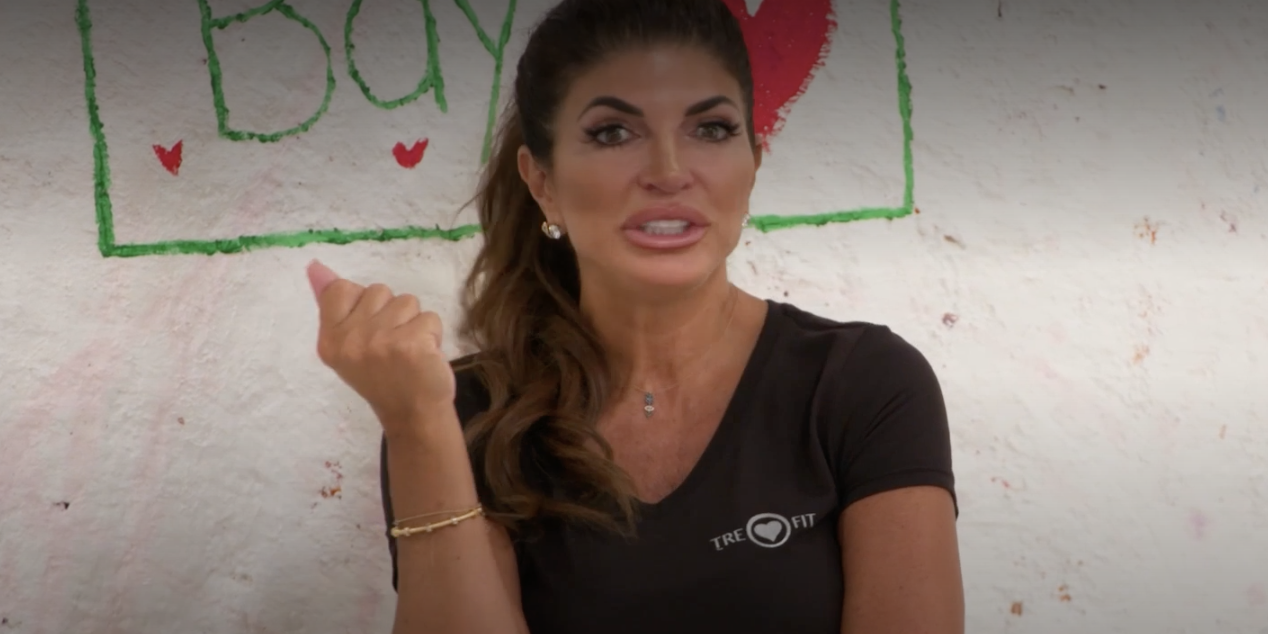 Teresa's week is about to be insane preparing for the wedding and admits that Louie asked Bill Aydin to be in the wedding. Melissa's silent as Dolores and Jennifer thinks it's a great idea. Teresa thinks Bill and Jennifer have been supportive of her and Louie and claims it's nice to have their support because she doesn't have family. Melissa begins to get emotional but doesn't speak up as Danielle begins crying again. Danielle tries to pull it together and tells the table it's not easy watching the issues between Teresa and Melissa. Danielle can barely talk through the tears as she ask the ladies to put their guards down. Teresa and Melissa agree on wanting peace, but does peace want them?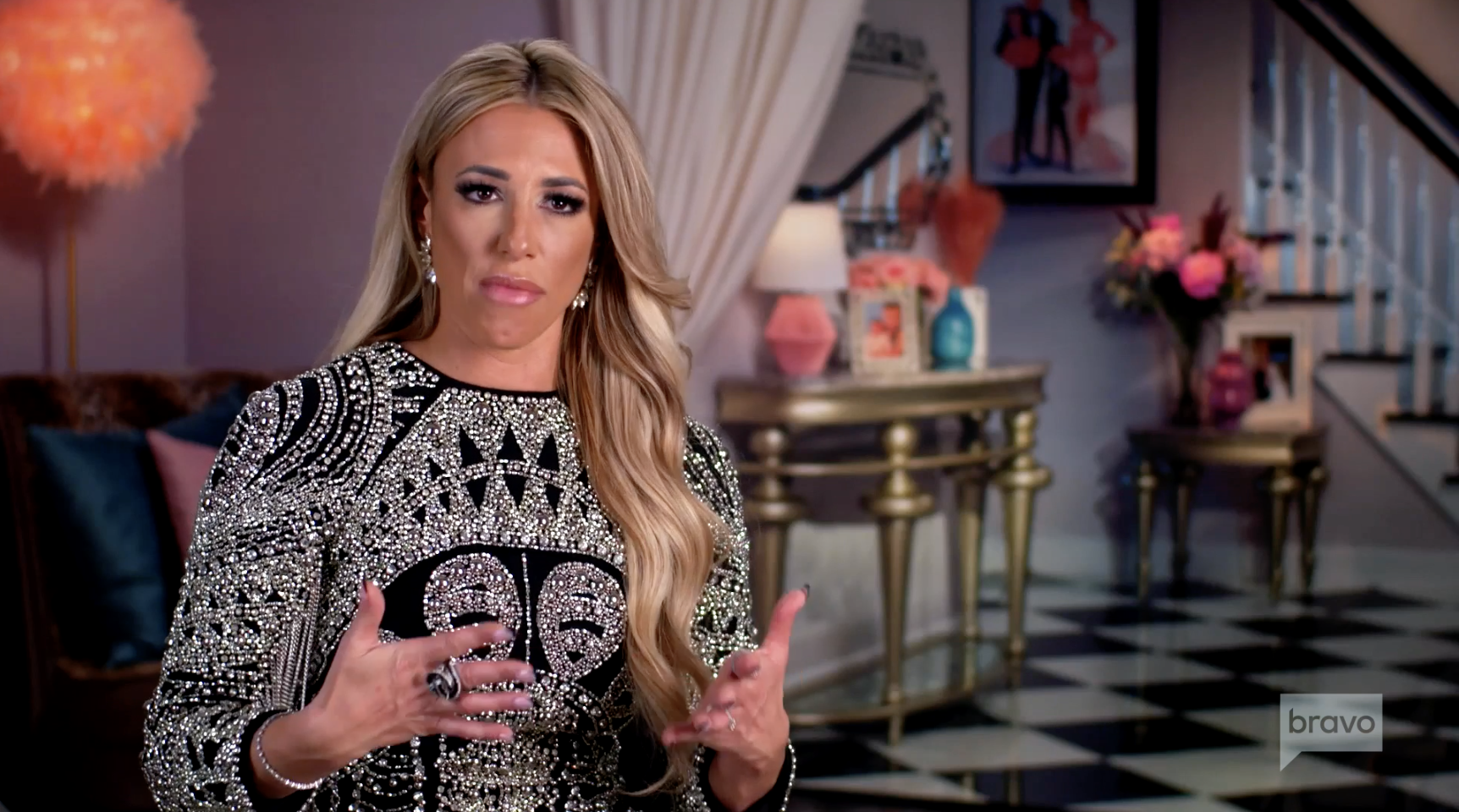 Peter gathers the ladies to head to the Irish spa which is a huge pit of mud for them to jump it. It's a natural exfoliate and Dolores is the first one to jump in. Soon, Melissa pushes Rachel and Danielle in as Margaret slides her way into the mess. Teresa's and Melissa jump in together and the ladies are genuinely having a great time. Jennifer Fessler thinks this is the best bachelorette party ever and afterward Dolores takes the ladies home to shower. On the bus, Margaret tells the ladies that Joe B is hosting the husbands and they're probably going to smoke Frank's pot. 
At the castle, the ladies are preparing for dinner as Danielle calls her husband Nate Cabral to recap the trip. Danielle begins tearing up as she tells Nate that everyone has been awful to her on the trip, especially Rachel and Margaret. Nate comforts Danielle as Margaret calls Joe (while he's with Lexi, Margaret's assistance) from outside so he can see the castle. Margaret wants to come back with Joe and Lexi tells Margaret she's thirty minutes from her hometown. Margaret tells us that Lexi got separated from her husband and is now living in their guestroom. I don't see this aging well, but anyway Margaret tells Joe and Lexi about the trip and that Teresa invited Bill to be in the wedding. Joe and Lexi are just as perplexed as Margaret but what can they do but talk?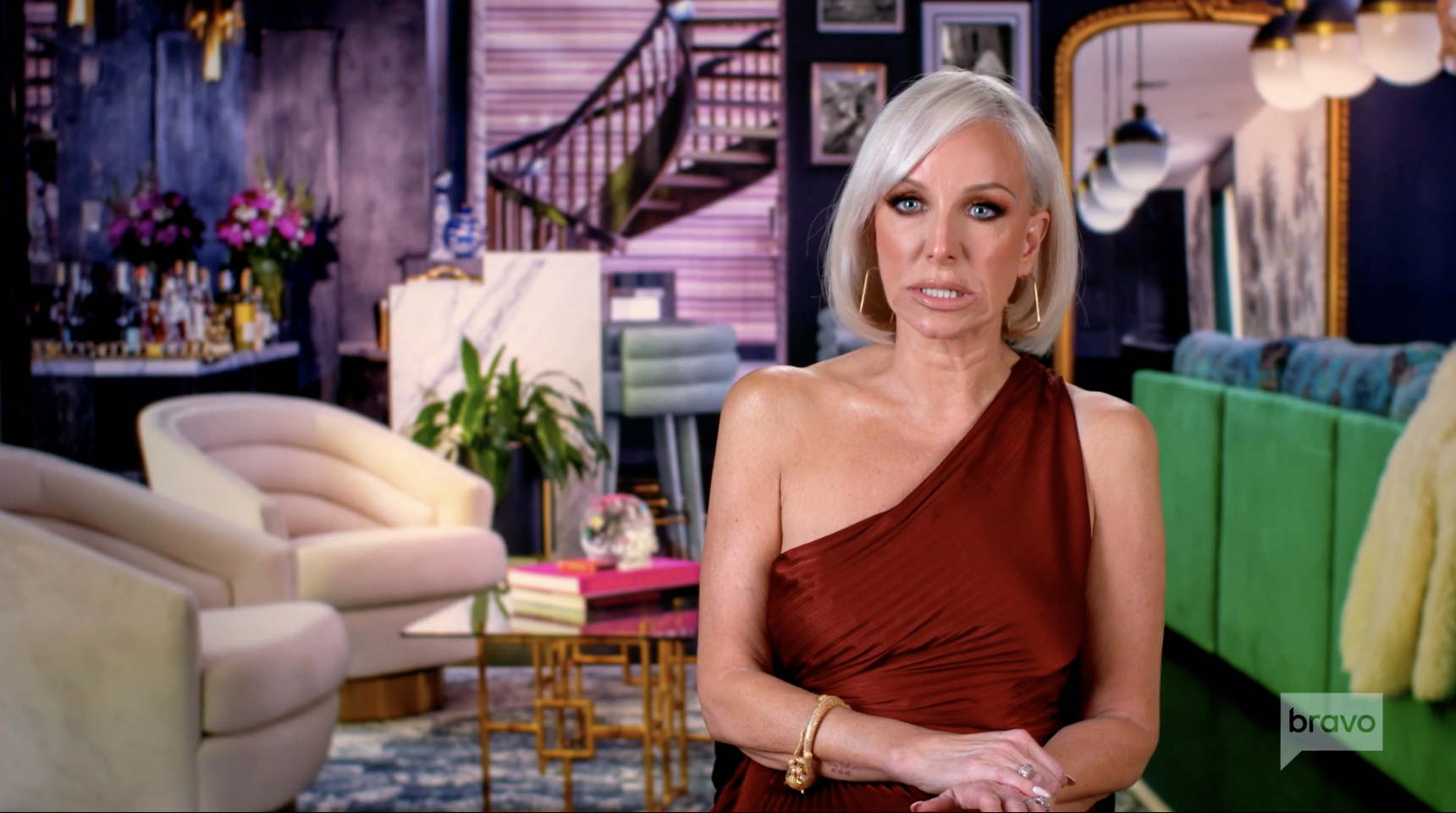 The ladies begin gathering for the whiskey tasting and everyone looks gorgeous. As the group waits on Teresa, Margaret checks in with Melissa about the news Teresa shared earlier. Melissa can't help but think about happier times and admits she feels bad for Joe. Back in New Jersey, Lexi's helping Joe set up for guy's night as the fellas begin to arrive. Joe B tells Joey about Frank's new cannabis business and how the guys are being Frank's guineapig's for the night. Joe doesn't smoke because he see's animals and Lexi thinks Margaret's house is the worst house to smoke in, due to the paintings on the wall. Bill arrives and before he can even finish his drink, Joe spills the beans that Bill's included in Teresa's wedding. 
Joe's trying to keep his cool but ends up calling Bill an "after-thought." Bill stays calm as Frank breaks up the tension with his goody bag. Evan Goldschneider, Nick Cabral, and John Fuda show up and now it's a party. Frank tells us he was approached to begin his cannabis business and ever since he's been eating, drinking, and sleeping weed. Frank takes the guys outside to begin the festivities and Joe B takes a pull first. Joey passes the joint as Frank grabs Joey's face to blow smoke in his mouth. Thirty-five minutes later, the men are baked and having the time of their lives together. As the munchies kick in, Joe B tells the fellas that Margaret ordered a food truck for them and they get their grub on. I'm jealous.
Bill suggest Joe smoke and try to have a heart-to-heart with Teresa and believes the weed would help Joe put his guard down. Instead of responding, Joe turns to tell the table that Bill got invited to the wedding. Joe tells the fellas about Teresa bringing up Antonia in Ireland and soon Joe loses his train of thought because he's high. Nate begins discussing Danielle's time in Ireland and John wants to know why Danielle called his wife a rat. After explaining, John feels like Rachel was having Margaret's back as Joe, Frank, and Joey enjoy being in their own world. Nate and John can't have a serious conversation around those three and opt to hold off for now. In Ireland, Teresa joins the ladies and the whiskey tasting begins. The ladies are getting lit as they taste the various whiskey's. 
After the tasting is complete, dinner comes out as Jennifer's whiskey begins to kick in. Teresa thanks everyone for honoring her this weekend as drunk Jennifer shows up and begins dropping silverware. Margaret begins to tell the ladies how much fun she's had and soon Danielle ask Rachel and Margaret if they can move on from their drama. Rachel tells Danielle she can't move on and Danielle wonders why Rachel didn't tell Margaret that they both were discussing Margaret. Danielle doesn't want to be the bad guy, so Rachel ask Danielle what she meant by her comment about Margaret. 
Danielle begins to flare up and screams at Rachel to "Calm the f*** down!" Danielle's screaming at Rachel, as Rachel tells Danielle to relax. Melissa tries to stick up for Danielle and states Danielle's just repeating what she heard from Jennifer and Teresa. Danielle thinks Margaret should be mad at the ex-friend but when Margaret ask what the rumor is; Danielle keeps her mouth shut. Jackie doesn't think Danielle should be repeating things from a terrible source. Margaret wonders why they're so obsessed with her and soon Danielle begins screaming at Margaret. Danielle brings up how Jennifer's kids know about Bill's infidelity because of her, and that Margaret can forgive but she can't forget. Margaret fires back with, "That's why you're going to have problems in your family, your whole life. You will never have a clean slate with anybody if you keep bringing up old sh**." 
The ladies are shocked and begin to tell Margaret that's not a nice thing to say, as Danielle looks mortified. Jenn Fessler tries to reel the ladies back in, but it's a wrap on dinner. Teresa understands Danielle and tells the ladies they don't understand what's going on in Danielle's family. Dolores dismisses the ladies since they have an early flight, as Danielle locks herself in the bathroom crying. Poor thing!
Be sure to come back next week, for a brand-new episode of The Real Housewives of New Jersey. 
Stay Connected With All About The Tea: Twitter Ι Instagram Ι YouTube Ι Facebook Ι Send Us Tips
LeAndra Williams is a content contributor at All About The Tea. She's a social worker and (super) mom by day, and a reality T.V. junkie by night.