'RHONJ' RECAP: Margaret Josephs' Obsession With Destroying Families Put On Blast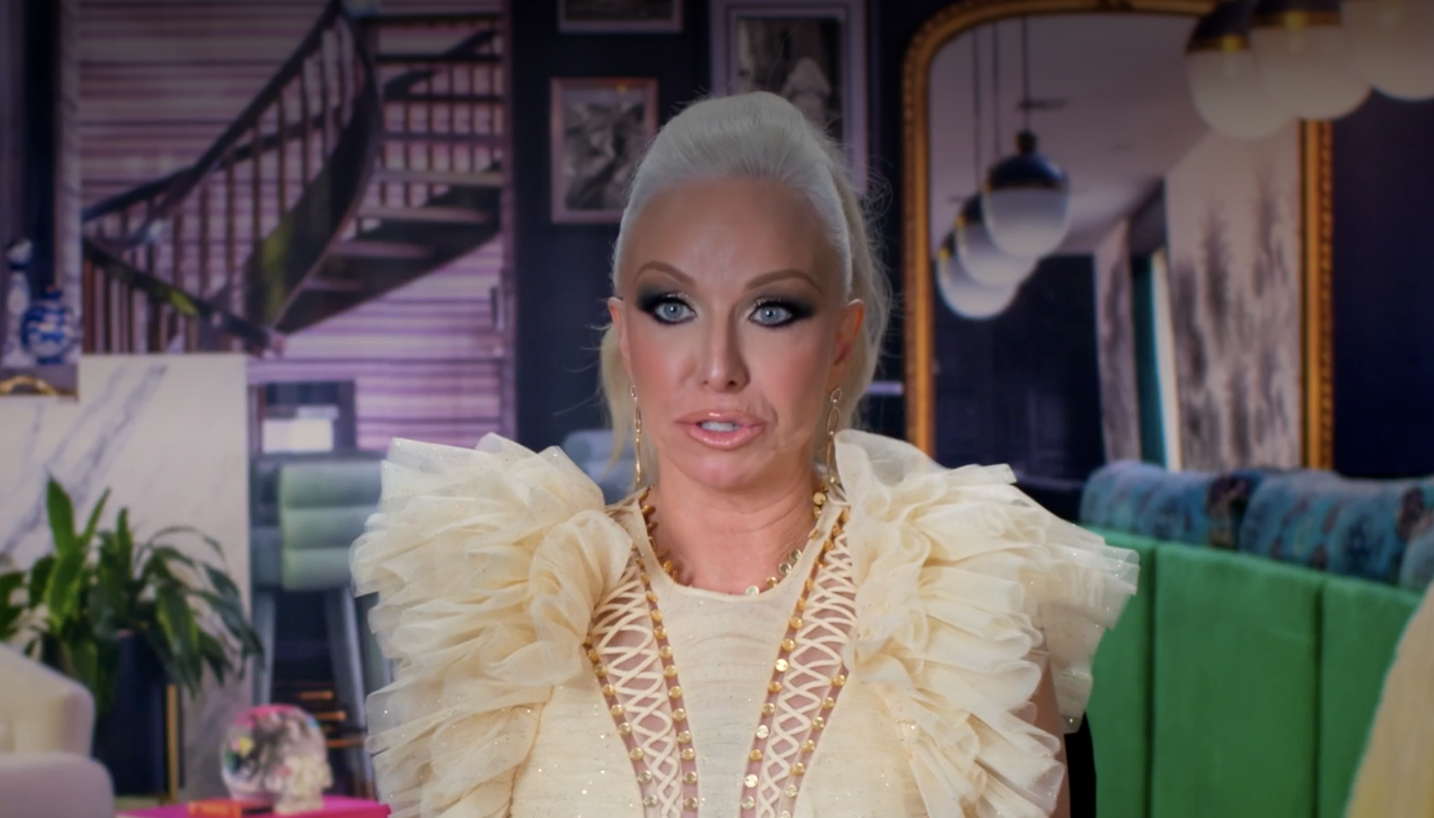 'RHONJ' RECAP: Margaret Josephs' Obsession With Destroying Families Put On Blast
Welcome back to a brand-new episode of The Real Housewives of New Jersey. The ladies are in Dublin, Ireland and the group is celebrating Teresa Giudice's upcoming wedding, with a night out on the town.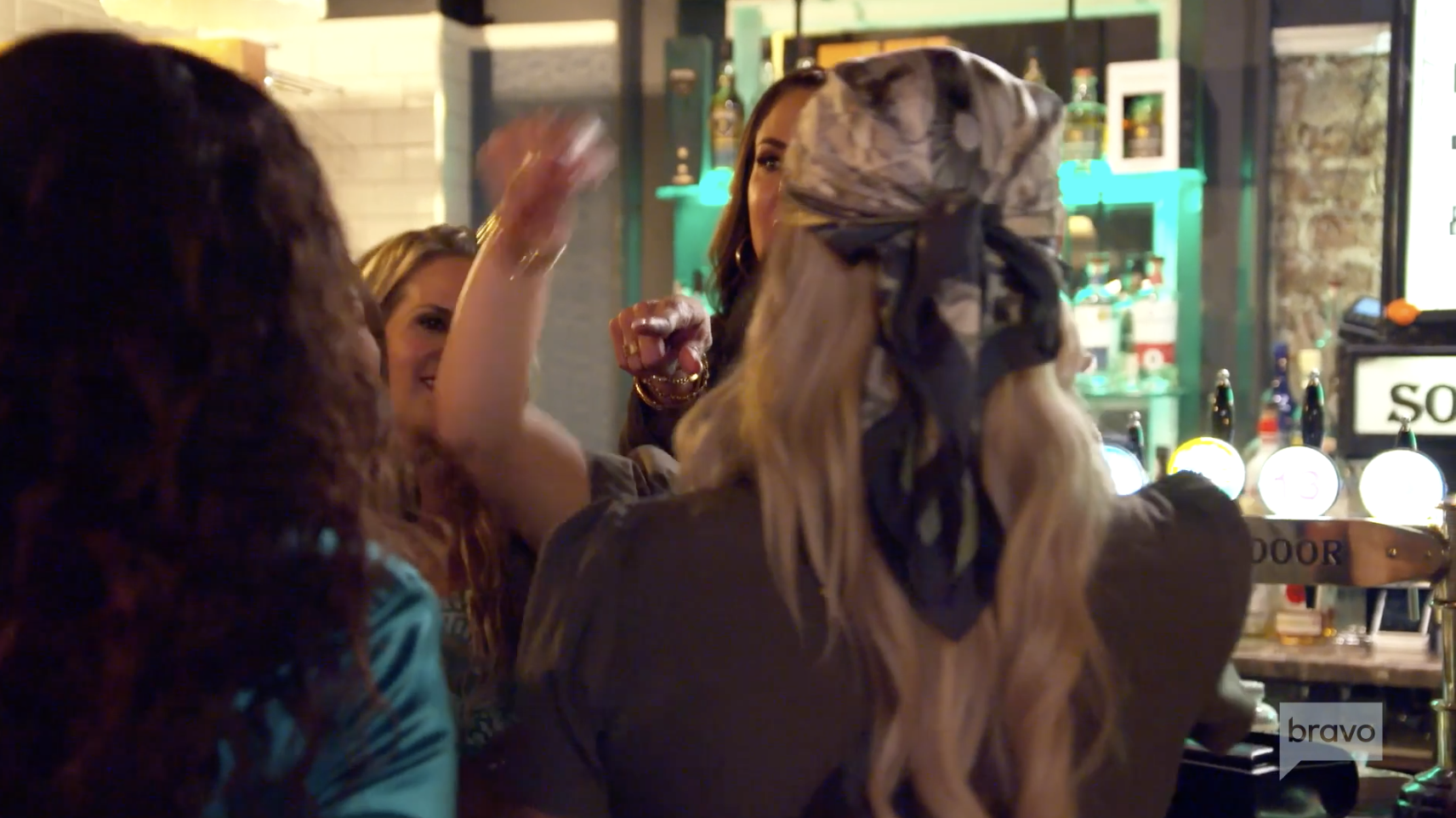 Jackie Goldschneider wonders what everyone's drinking, and Dolores Catania gives Jackie her beer chugging props. The group make their way to a local pub as Jenn Fessler almost falls on the sidewalk. After the ladies laugh, the group decide to visit J. Sheehan's. Once inside, the ladies order shots and in their confessionals Danielle Cabral admits blacking out is her idea of a good bachelorette party as Rachel Fuda explains her lack of drinking abilities.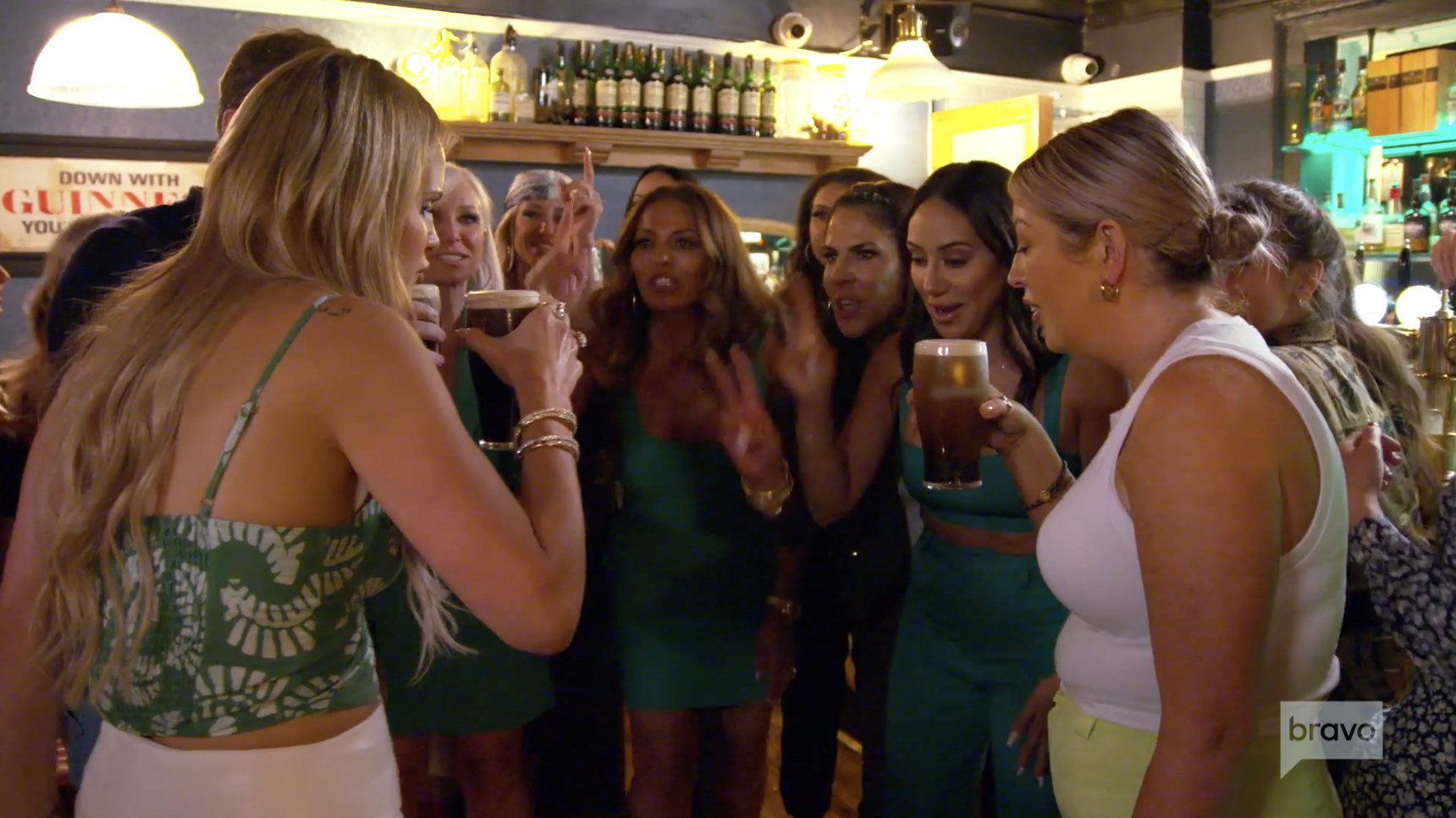 Jackie ask the bartender about a drinking contest and soon Dolores grabs a woman named Leslie from the crowd, to go up against Jackie. Of course, Jackie beats the locals and Melissa loves how Jackie can take down a dark beer. Dolores orders more shots of tequila as Margaret Josephs notices Teresa sitting alone.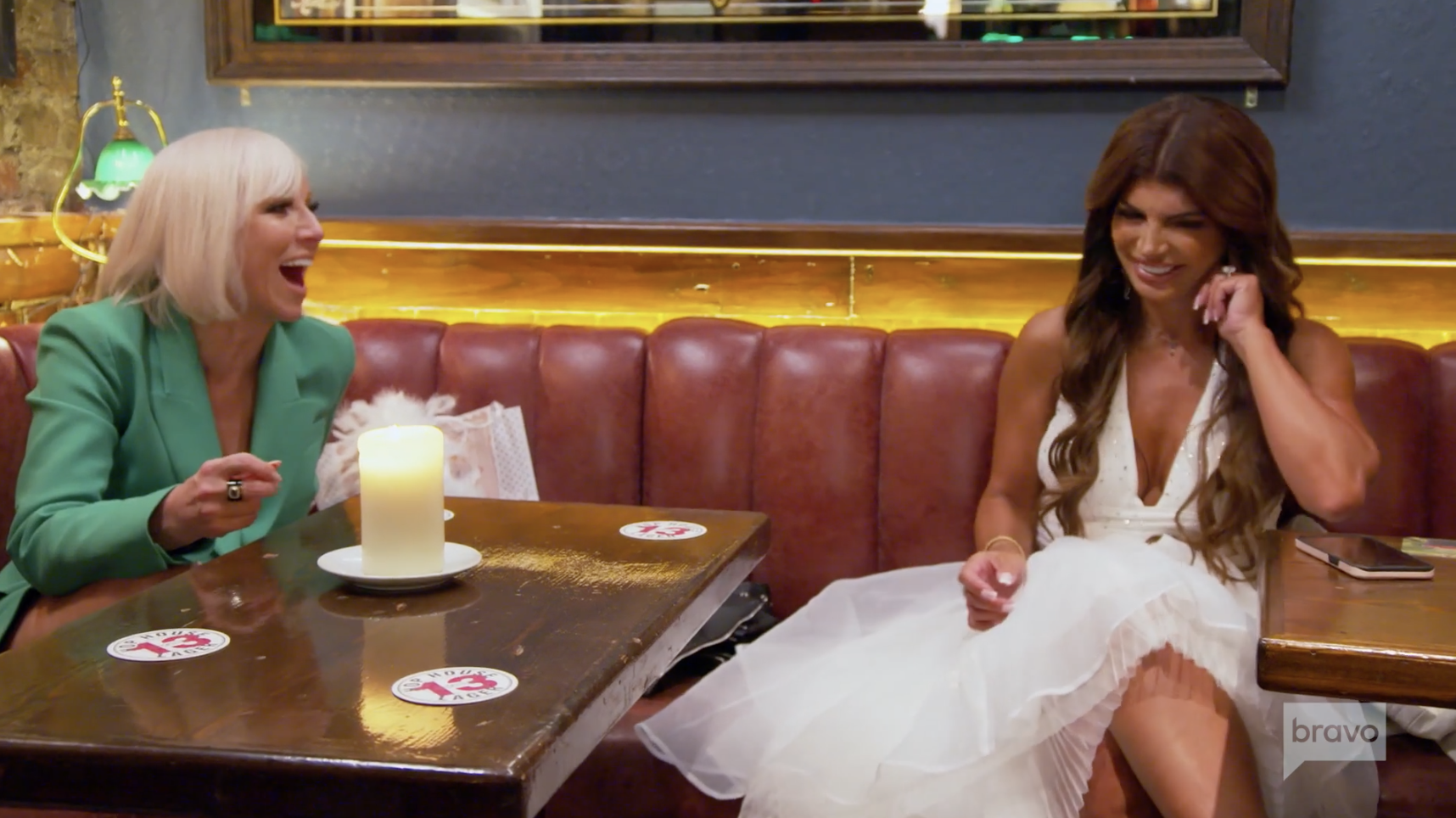 Jen Fessler thinks Teresa's concerned with getting back to Louie as Jennifer Aydin chugs a beer. Jennifer almost throws up as baby Guinness shots come out for the group. Jen Fessler is chugging beers with the guys in the bar and spills a lot on her shirt to beat the fellas. Jen begins throwing drinks on Teresa and soon Melissa Gorga joins in to throw water on Jen Fessler.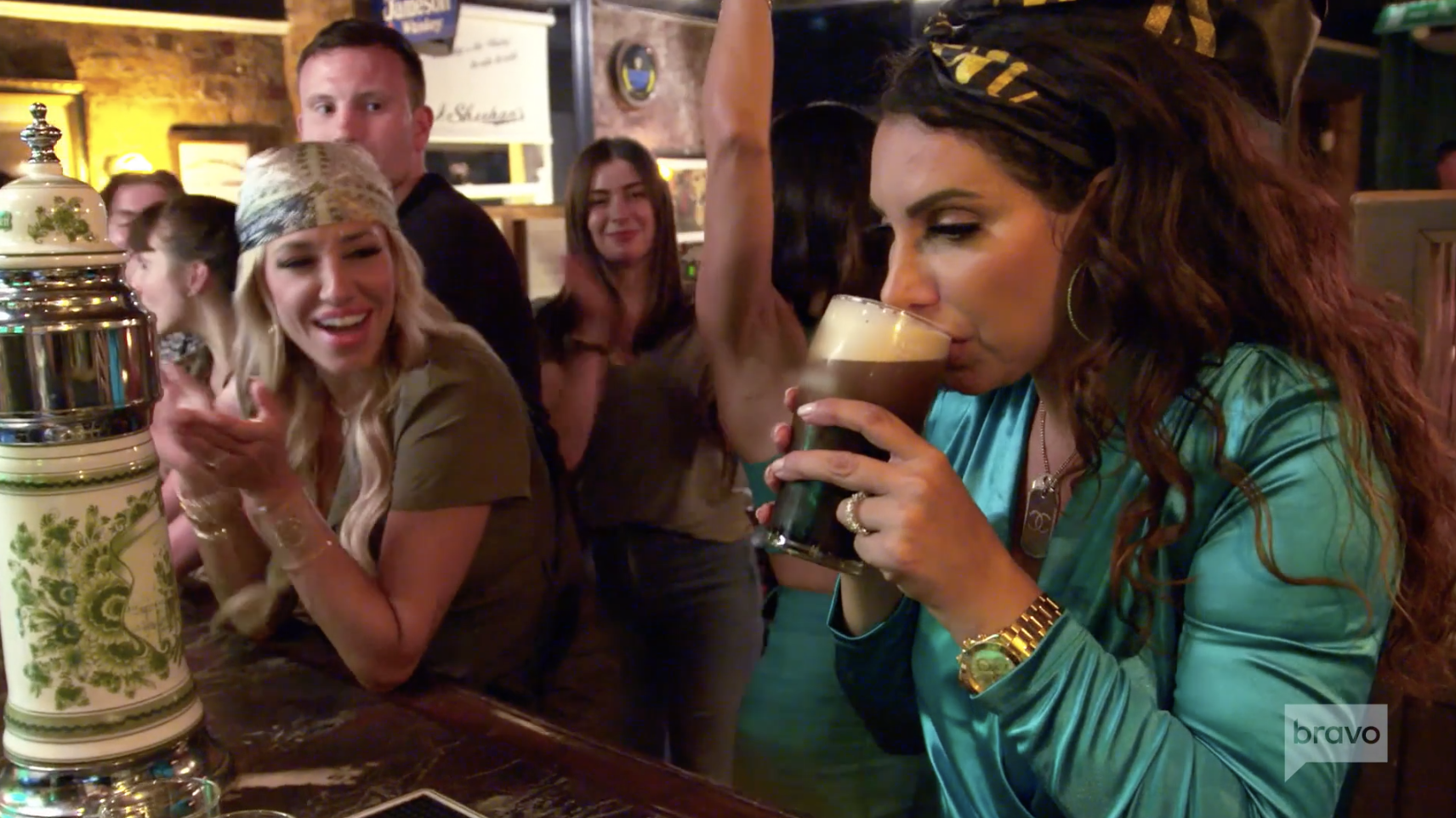 The ladies head to the sprinter van to head to the next spot, as Danielle crowns Jen Fessler the MVP of the night. The ladies are having a lot of fun and were going to the after party until they all passed out in the van. After a good night's rest, the ladies ruggedly wake up as breakfast is being served. Jennifer comes down first as Melissa visits Margaret in her room and admit to taking all the pictures off the wall. Melissa's scared of the house and soon Jackie enters and calls Margaret a b**** because of the shirt Margaret's wearing. Margaret woke up and choose mess as she proudly sports an "Endorsed" t-shirt; clearly throwing shade at Jennifer Aydin's coffee read.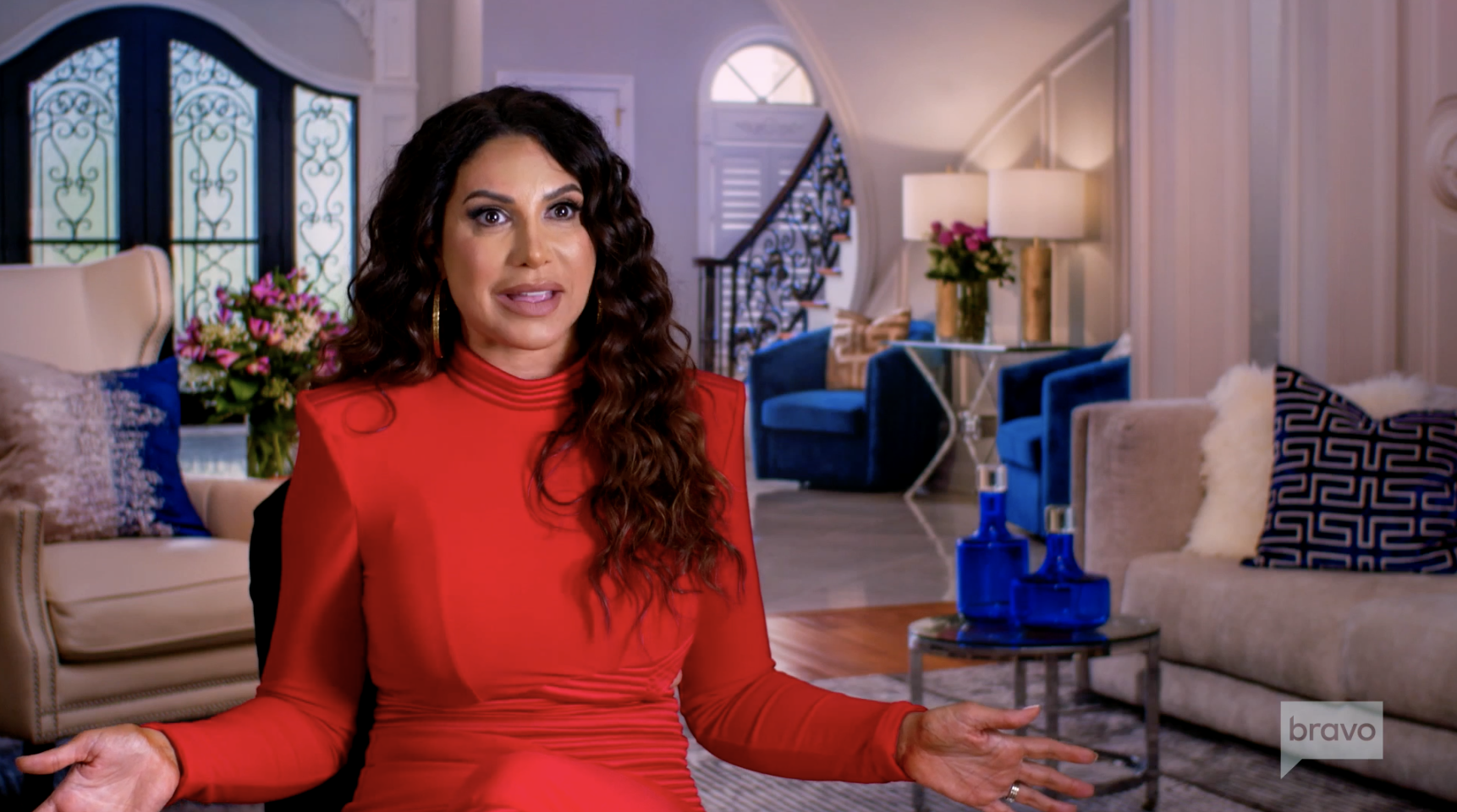 Rachel greets Jennifer downstairs and gets coffee as Jen Fessler and Dolores come down for breakfast. Jenn Fessler's shocked at Margaret's shirt as Jennifer pretends to be unfazed while shading Margaret's breast in her confessional. The hostess shows the lady blood pudding, and the ladies skip the blood while Dolores explains that Paulie put her onto the disgusting food. Jennifer ask Teresa about her hair and Jennifer Fessler ask Rachel how much fun she had last night. Rachel admits she laughed with Danielle when Jen Fessler fell and soon Jennifer asks Melissa if everything's good between Danielle and Rachel. Melissa thinks the two are acting cordial but brings up that Danielle called Rachel at rat last week.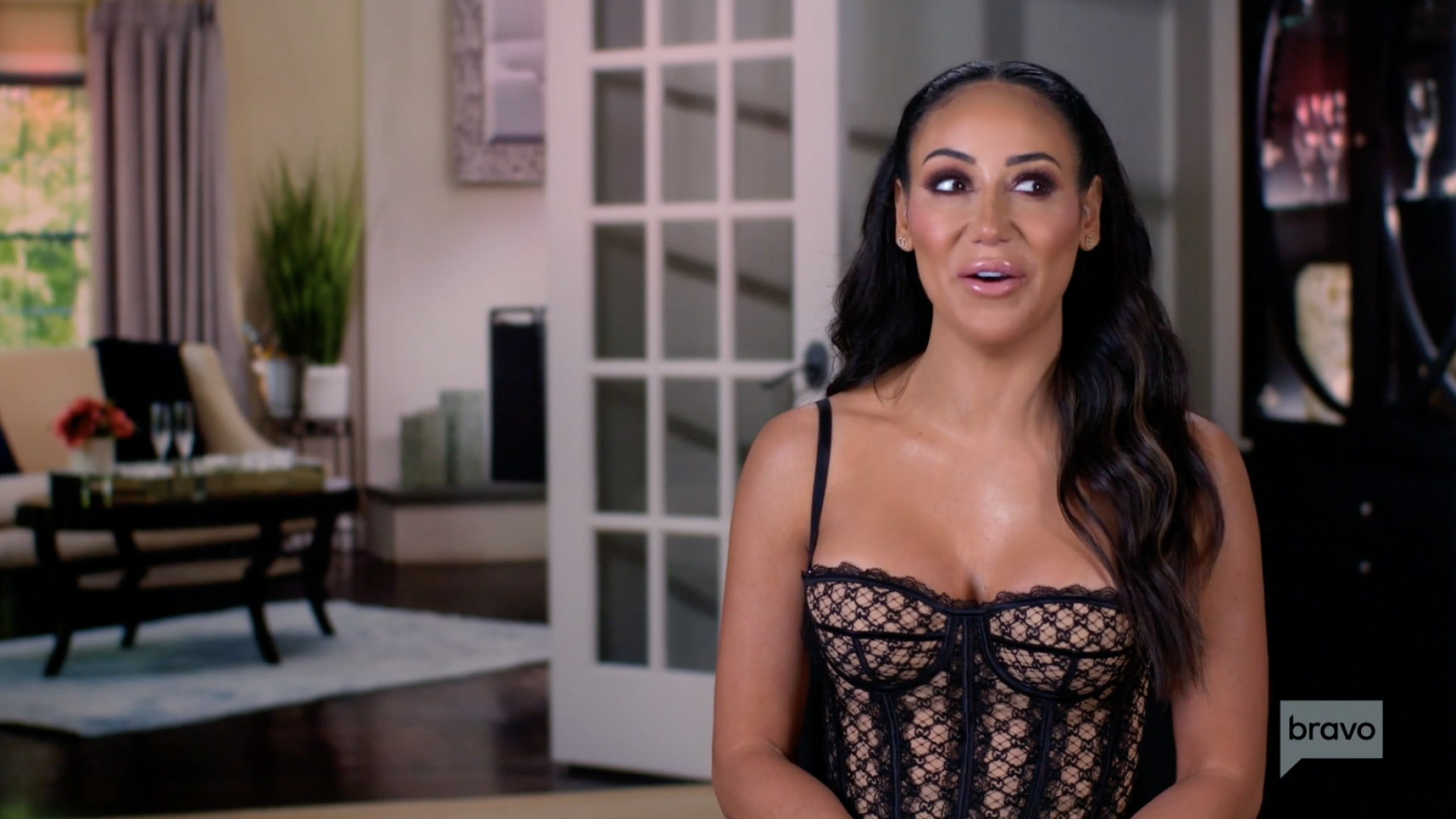 Jennifer thinks Rachel running to tell Margaret was sh** starting and Margaret hears her name and immediately ask what's up. Jennifer begins to spills the tea but hesitates, while Melissa admits Danielle called Rachel a rat for divulging what she said about Margaret. The ladies are visibly shocked and Dolores thinks calling someone a rat in New Jersey is the number one "No, No."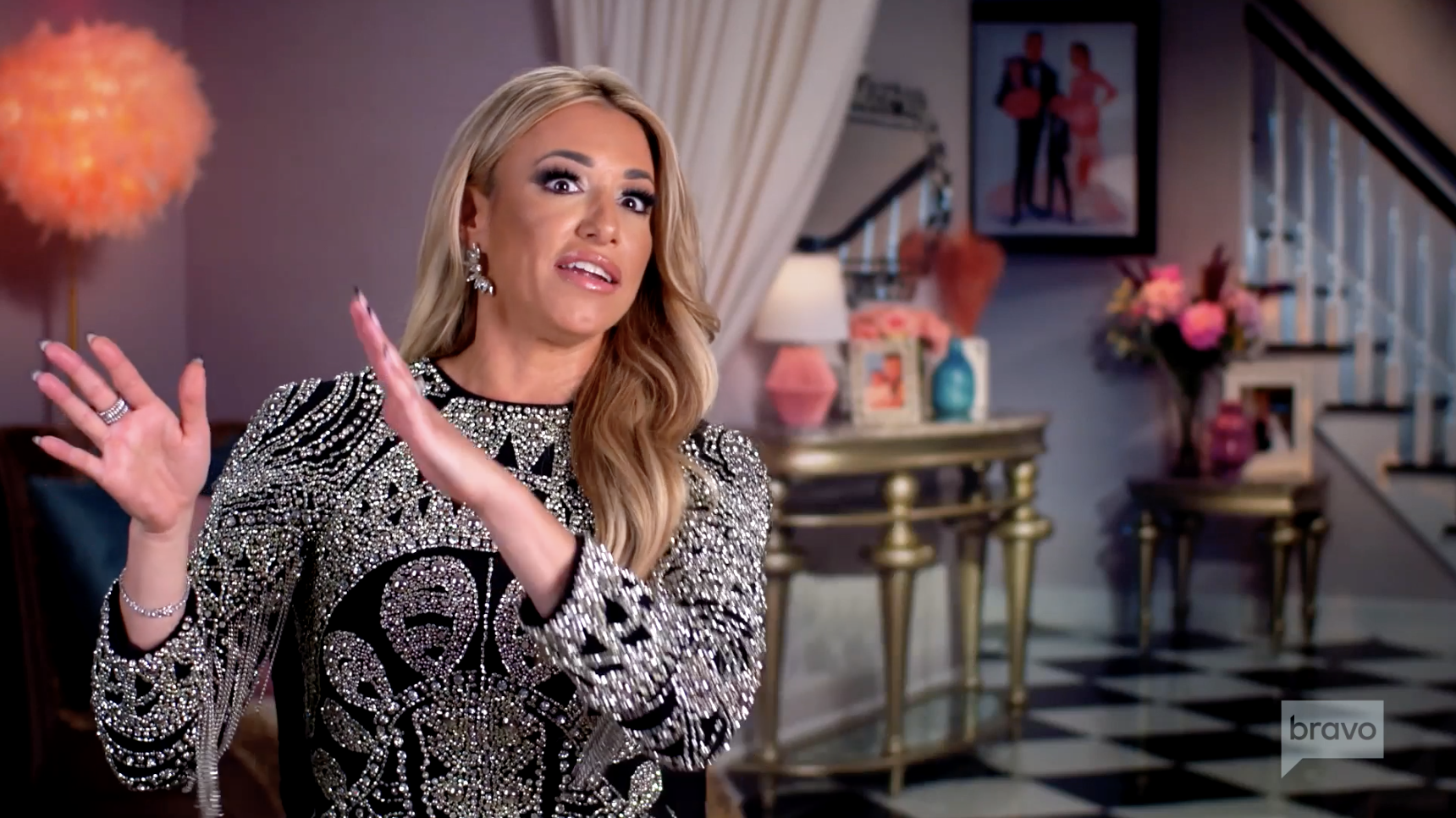 Rachel's caught off guard as Danielle finally joins the drama downstairs. After brief pleasantries, Danielle ask about the blood pudding and Rachel takes her shot by saying "I heard it was made with rat blood." The ladies know what's up and only Danielle appears caught in headlights.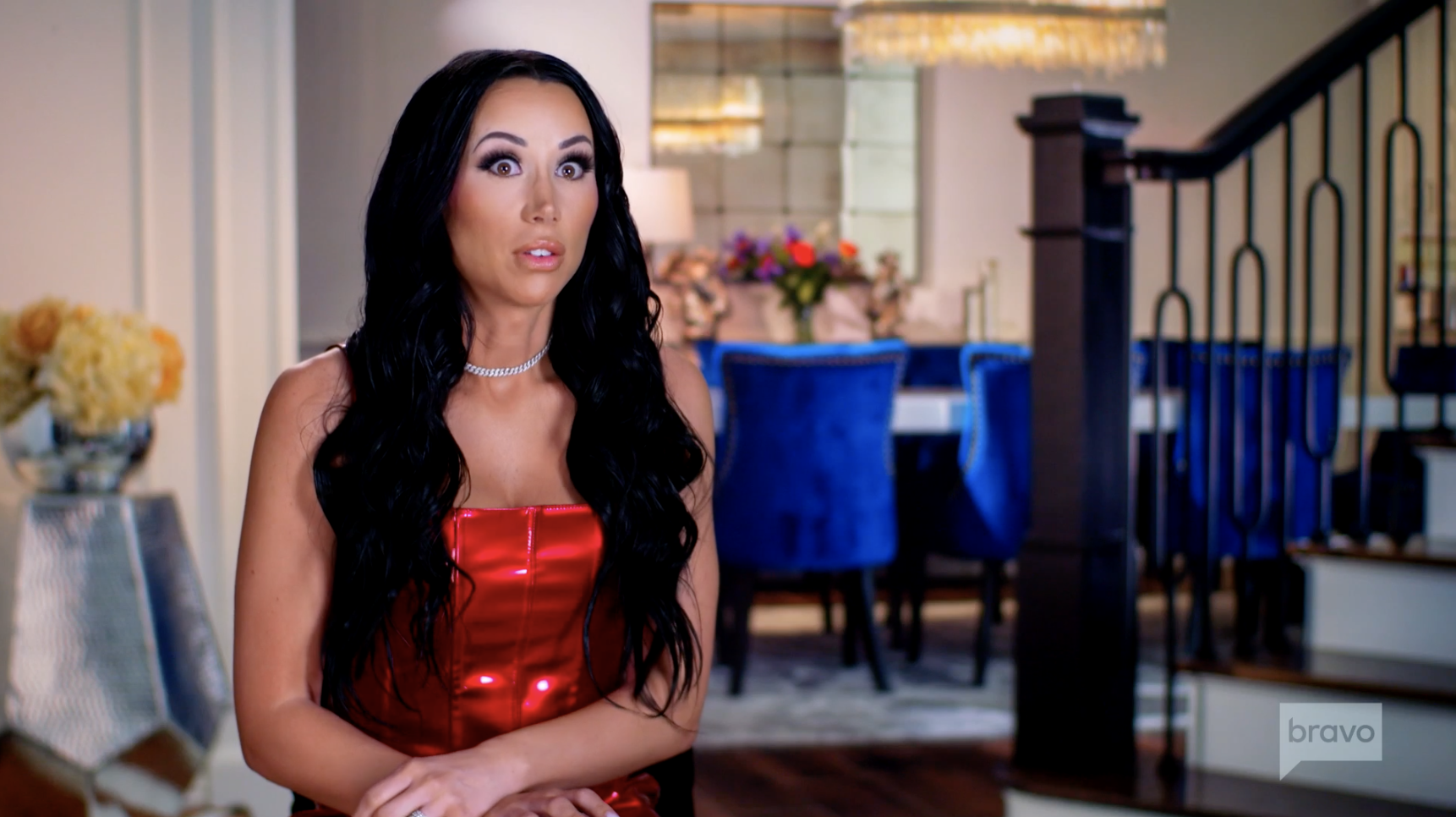 Melissa fills Danielle in as Rachel ask Danielle point blank why did Danielle call her a "rat." Danielle doesn't back down from her rat comment and Rachel gets the assist from Margaret as Margaret explains Rachel doesn't do anything differently from the rest of the group. Danielle thinks it was a two-sided conversation and begins to get loud as Teresa tries to assist Danielle. Rachel doesn't agree with what Danielle said about Margaret and continues standing up for herself. Margaret ask Danielle why she was talking mess about her, and Danielle continues excusing her behavior on "Coffee Talk."
Margaret knows what coffee-talk is and isn't giving Danielle a pass for starting sh**. Margaret tells Danielle she treated her nothing but nicely and even helped Danielle with her logo. Danielle's looking like a user in this group and I'm glad Margaret's catching on to Danielle's tactics. Margaret thinks Danielle's a professional sh** talker and Danielle thinks she and Rachel should've gotten in trouble; instead of her alone. Dolores urges the table to let Danielle speak but Margaret's over the mess coming out of Danielle's mouth. Margaret ask Danielle if she thinks she has an arsenal of information on her friends and Danielle doesn't deny it. Instead, she says she thinks Margaret knows things about people and Rachel ask why Danielle believes that. Danielle can't keep up with these ladies so Jennifer steps in to discuss Margaret's claims against Louie last year.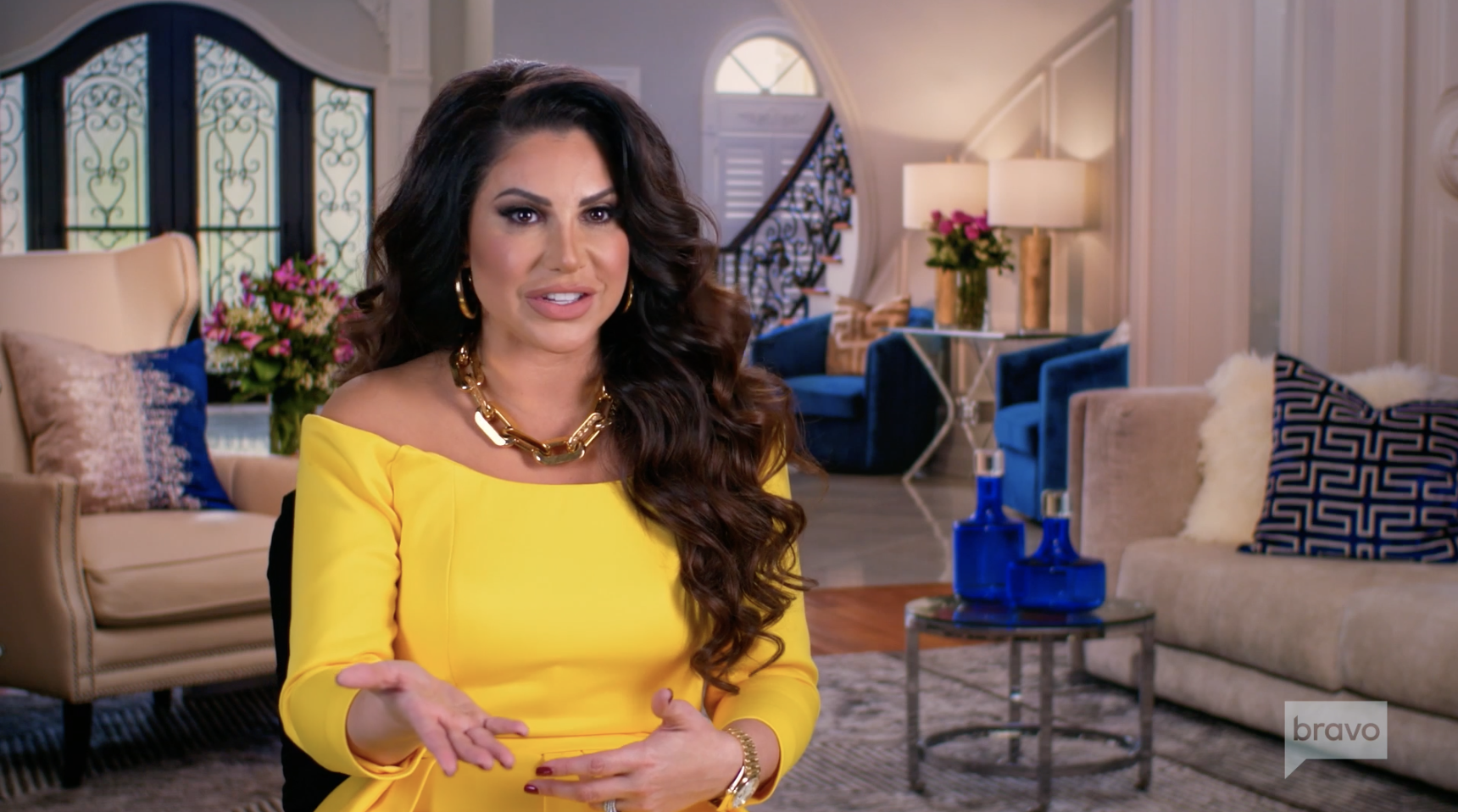 Danielle begins telling Margaret that she came for Teresa last year and Margaret screams that she wasn't even there last year. Melissa's surprised by Danielle's brazenness as Margaret continues digging into Danielle. Jennifer thinks Danielle's going with her gut instinct and Danielle thinks she was just talking, instead of talking sh** about Margaret. Margaret calls Danielle delusional as Danielle continues being big and bad in her confessional. Dolores puts the argument to bed and tells the ladies about their lunch plans. Danielle doesn't understand the anger towards her, but we all know Danielle likes to play dumb. Once everyone's ready, Dolores ask Danielle if they got all the poison out and Danielle doesn't know.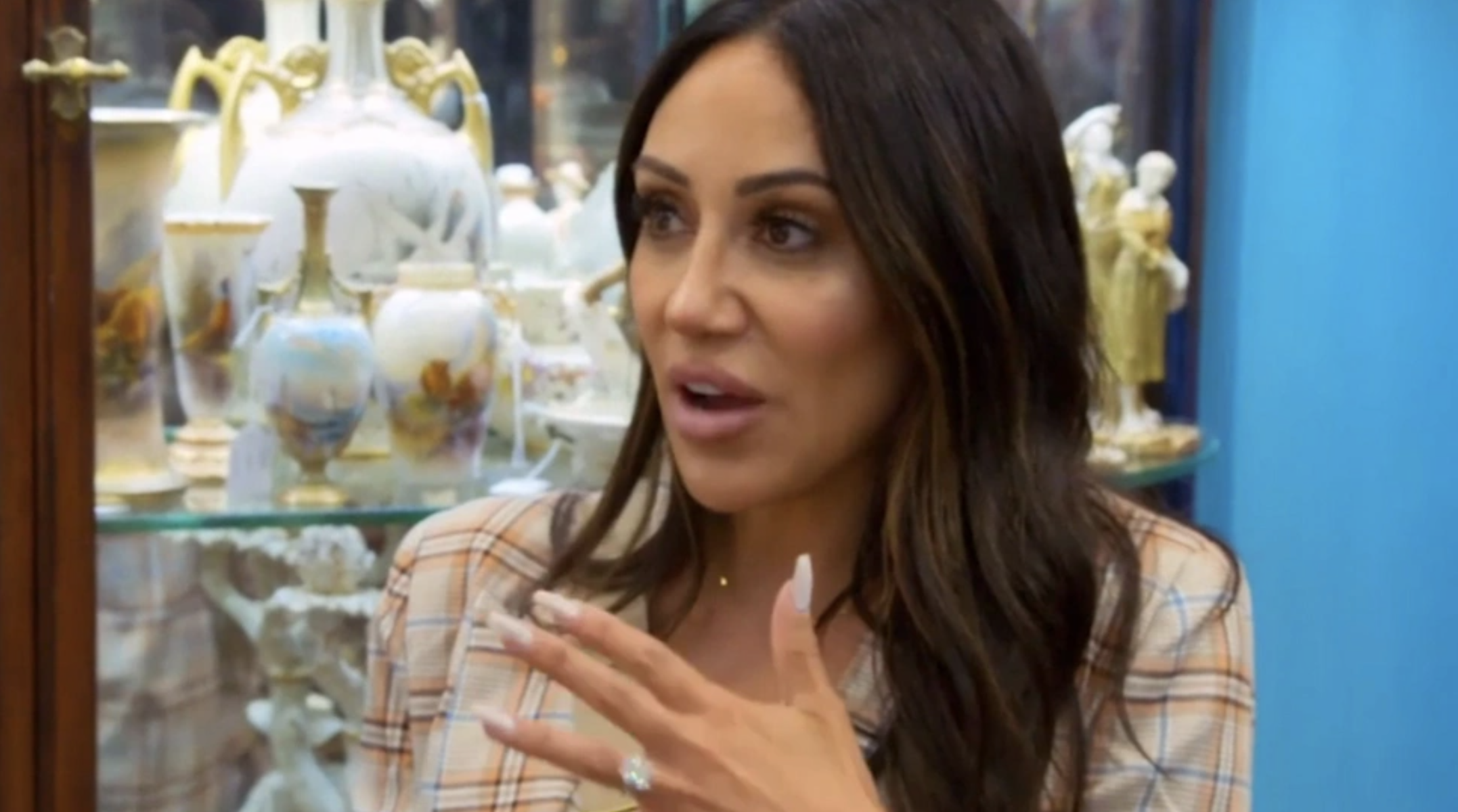 Once they board the bus, Dolores tells the ladies their going shopping and to see some beautiful gardens. Jenn Fessler had so much fun last night and soon Margaret tells Teresa she should've danced with one of the guys at the bar. Margaret says what happens in Ireland stays in Ireland and Melissa doesn't think that'll fly with Joe Gorga. Danielle's ears perk up as Melissa and Margaret discuss their husbands and their jealous ways. Jenn Fessler's husband isn't jealous and although Jenn's husband cheated before, Jenn trust and loves her hubby. 
Jenn begins to get emotional as she explains how hard it would've been if she divorced her husband. Dolores enjoys hearing other people's story and explains how hard it was when she would smell other women on Frank Catania. Rachel ask if the ladies feel that infidelity is a deal breaker, and everyone says no but Teresa. Margaret begins to dive into her marital history and doesn't think we can replace history. Dolores ask Frank if he could be faithful and he said "No, I can't."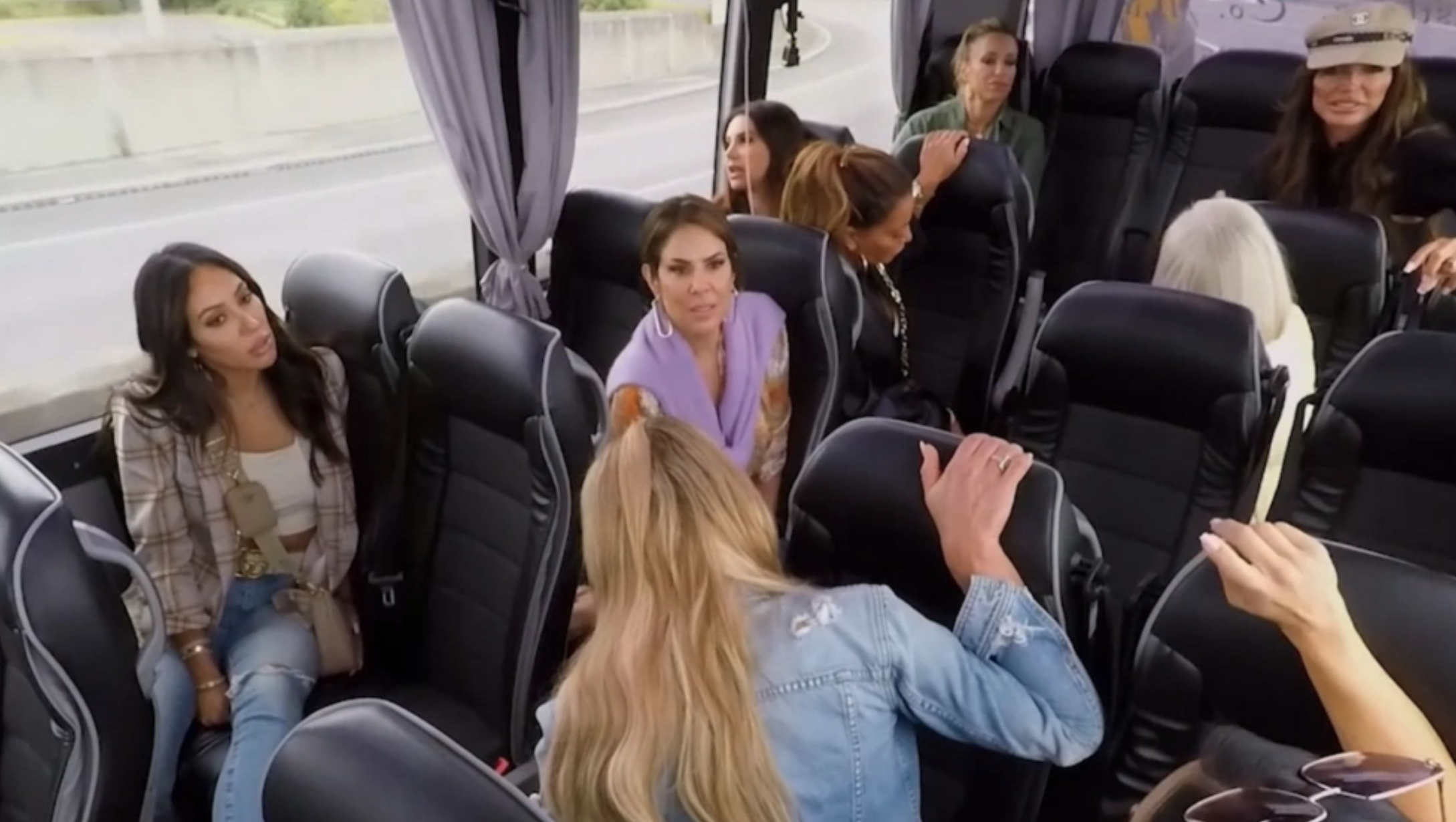 Dolores thinks her kids would've been different if she and Frank stayed together and realizes she grew a lot when divorcing Frank. Teresa never thought she'd get divorced and after recapping her time in jail, Joe Giudice's time in jail, her mother and father passing away; Teresa after she lost her parents, began to resent Joe.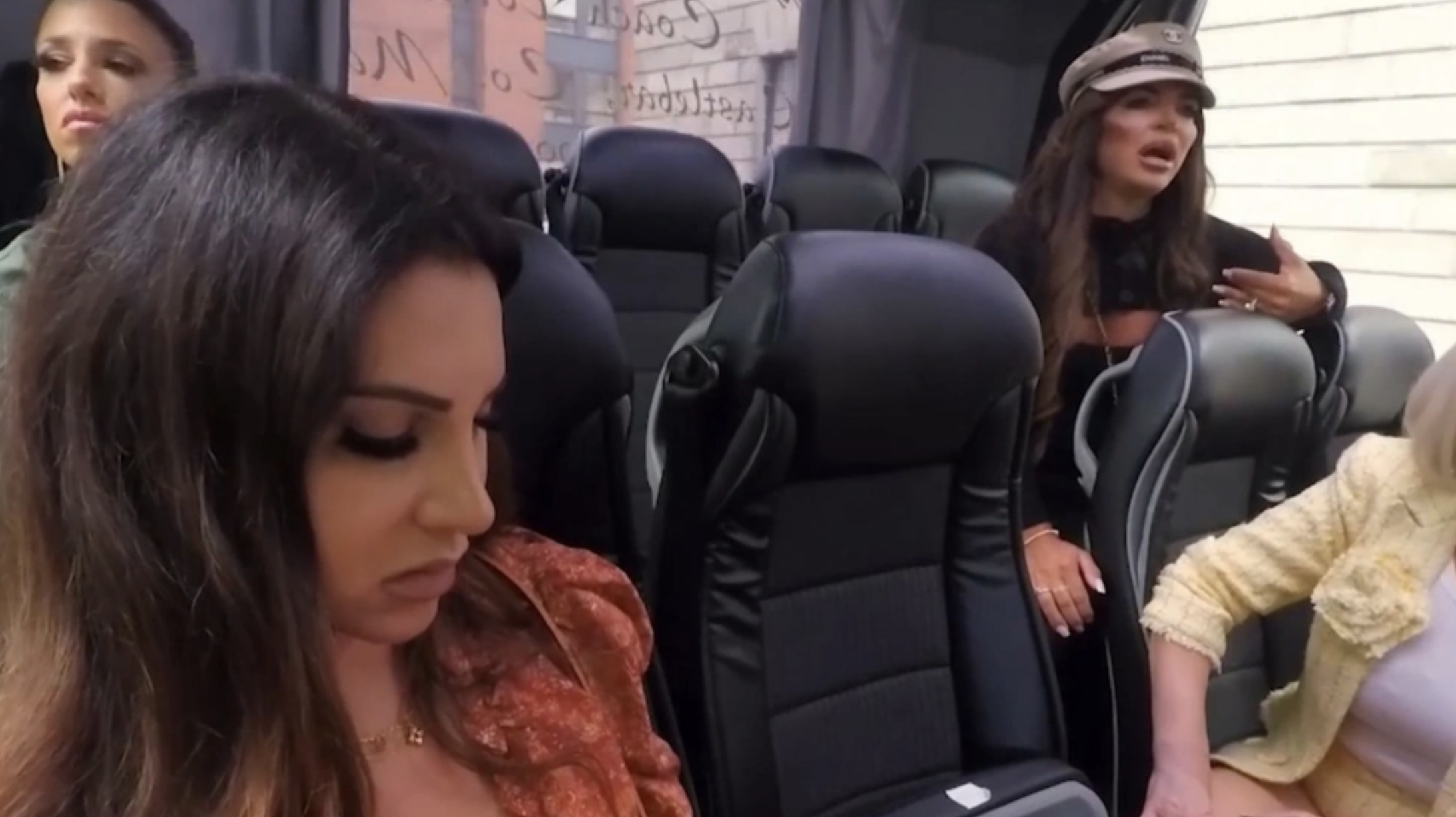 Teresa loves the relationship she has with Joe now and Rachel ask Teresa if her kids are close with Melissa's kids. Teresa tells the ladies that the kids were close until Antonia didn't come to- and before Teresa can finish, Melissa jumps in to defend her daughter. Melissa tells Teresa she can be "that aunt" but she's not playing that game and tells Teresa not to say Antonia's name.
Teresa says Milania's upset because Antonia didn't come to her Sweet 16 Birthday party, especially since Milania celebrated Antonia on her big day. Melissa tells the ladies that Antonia had a cheer competition and couldn't make it, but Teresa believes Antonia could've came to Milania's party after the competition. Melissa tries to get Teresa to understand Antonia was out of town.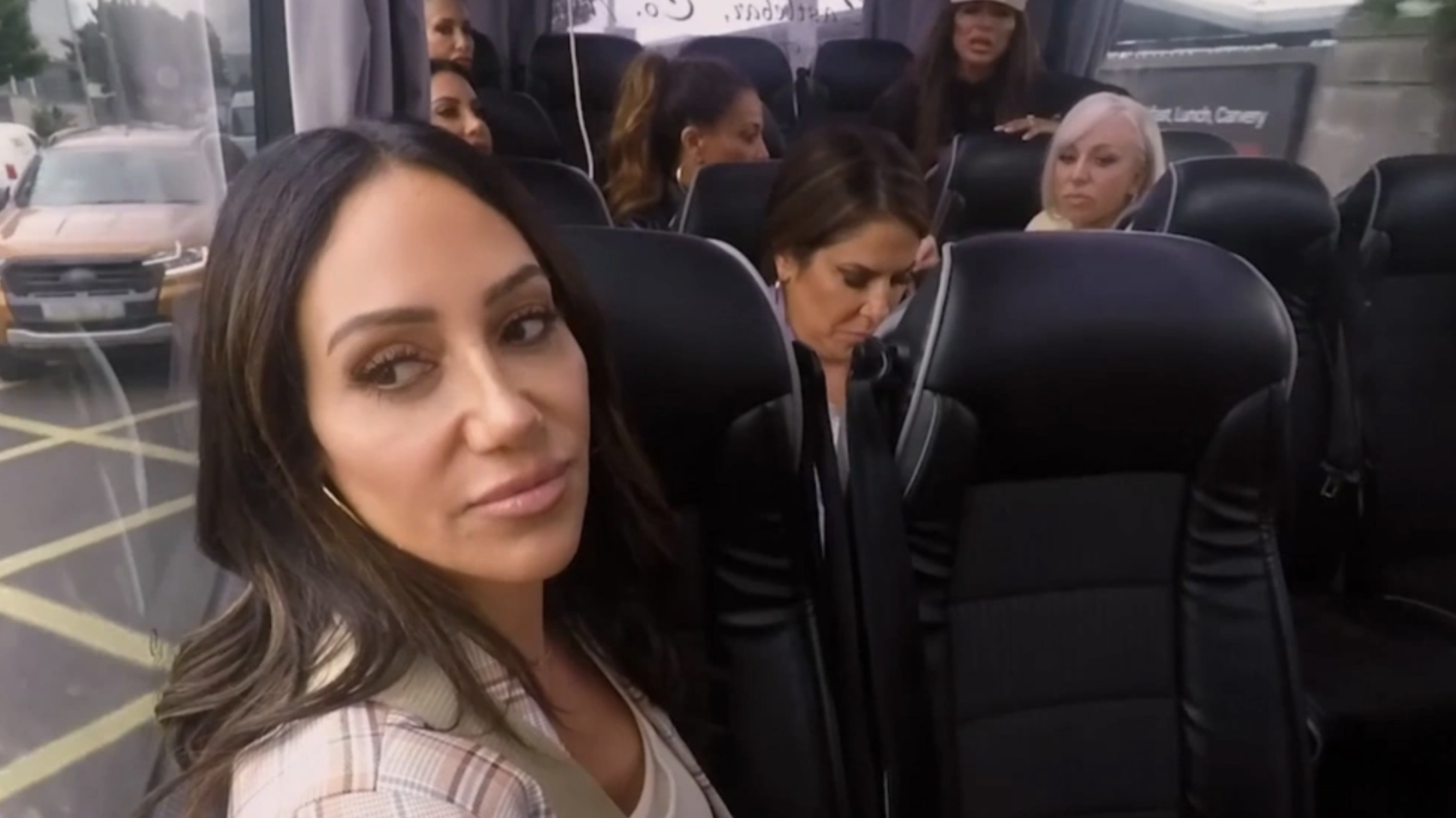 Melissa and Teresa begin arguing back and forth as the ladies listen without interrupting. Margaret tries to calm everyone down as Melissa calls Teresa disgusting for bringing up Antonia. Melissa's over it as Teresa tells Melissa to talk to Antonia about it. Teresa wants them to stay close and Melissa fights back by bringing up how Teresa excluded Melissa from her wedding party. I don't think these two will ever get along. The ladies arrive at Dublin's shopping district as  Dolores has the ladies make a wish on the Ha'penny Bridge.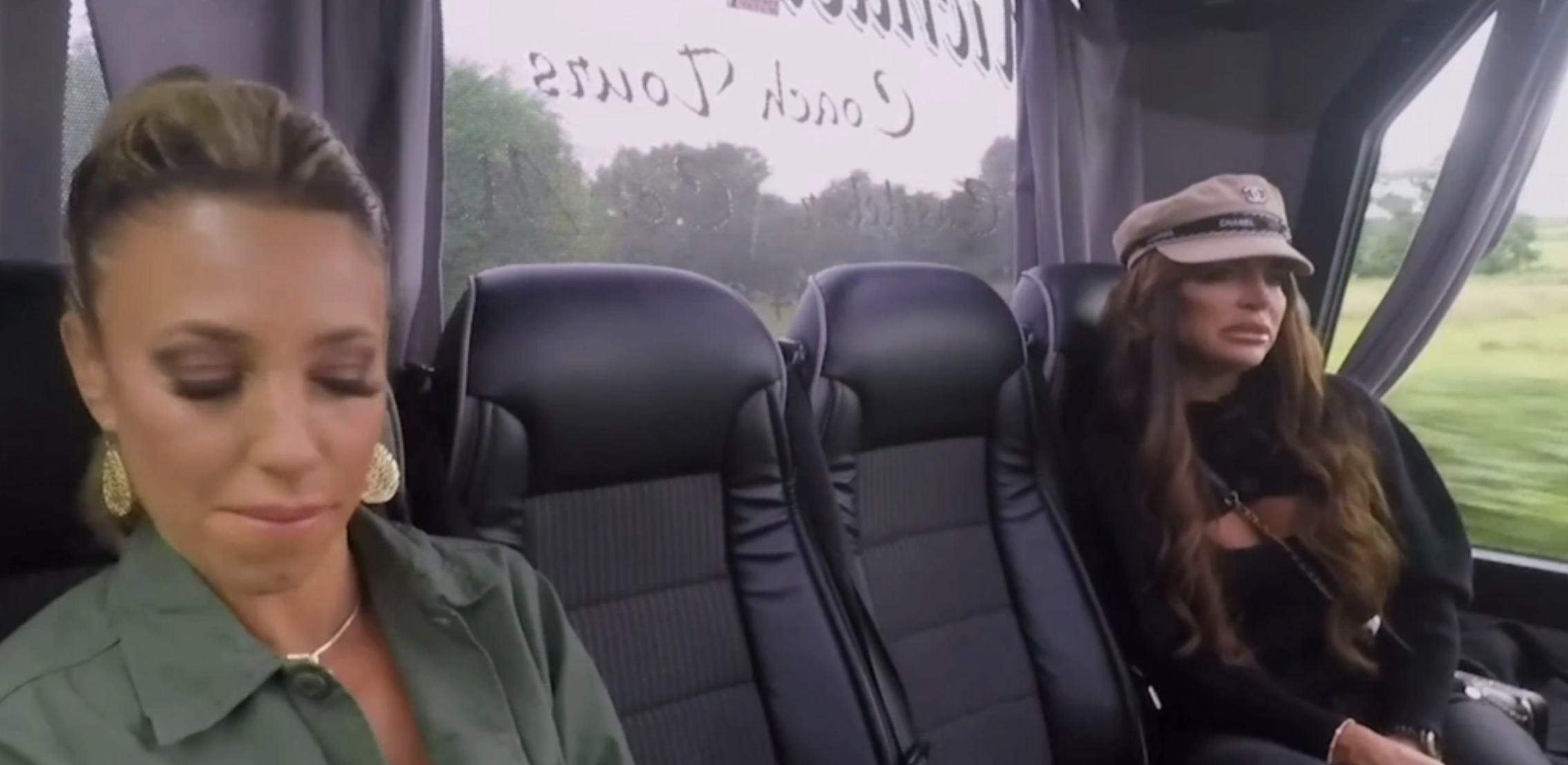 Rachel Fuda FaceTimes her husband, John, as Dolores shows the ladies where Paulie grew up. Margaret admits the bus ride was awkward and Melissa's over Teresa's hypocrisy. The ladies branch off into different stores and are enjoying their time around the locals. While Melissa and Margaret shop at a jewelry store, Margaret suggest they treat themselves after that disastrous breakfast. Margaret thinks Danielle's full of sh** as Danielle calls Margaret psychotic to Jennifer. Jennifer continues charging Danielle's battery in her back and tells Danielle she doesn't plan to tell Teresa about the rumor regarding Melissa and Joe. Jenn Fessler checks in on Teresa after the bus ride and Teresa continues justifying her actions as Melissa chats with Margaret. 
Melissa thinks if she was asked the same question, that she would've said how much she loves her niece and now realizes Teresa's targeting Antonia. Melissa just had a talk about Antonia about the issues between Melissa and Teresa as Dolores tells Teresa that kids are off limits. Jennifer calls Rachel a sh** starter to Danielle as the two continue brainstorming ways to make themselves relevant. Melissa knows Teresa's twisting the truth and brings up Teresa's moment with her cousins in 2016, when Teresa said she wanted to "cut out the cancer." Now Melissa's thinking the same about Teresa and it seems this duo may finally split for good. Half of the group head to the restaurant for lunch while the rest of the ladies wait on Margaret and Melissa.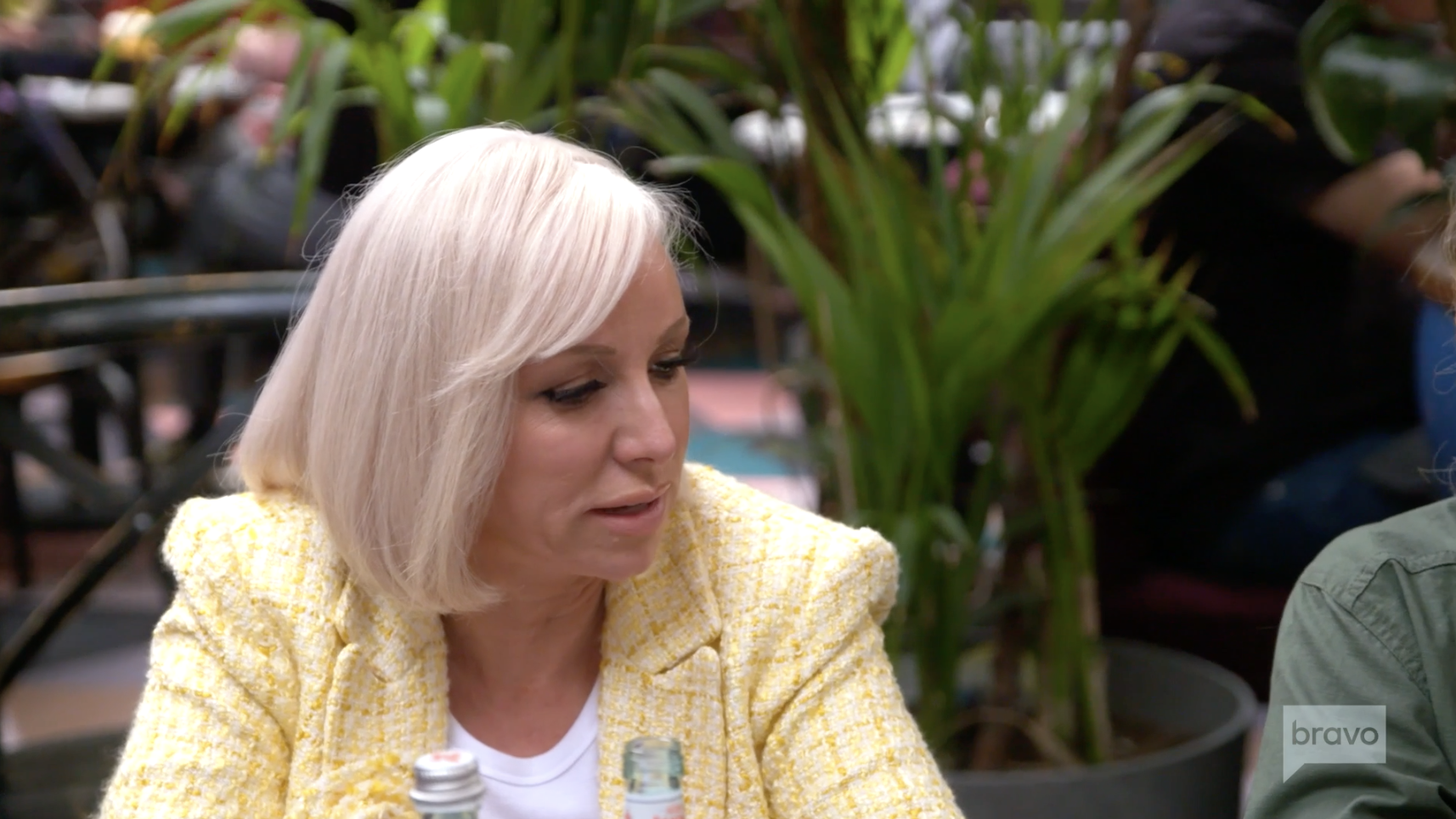 After ordering drinks, Margaret and Melissa show up to join the party. As the ladies order, Paulie text Dolores and Jennifer dubs the couple "Palores." The girls think its cute as Jennifer continues meshing couple names and the table gets Dolores excited for a proposal from Paulie. Dolores begins to blush as admits she's been dreaming about those things in her confessional.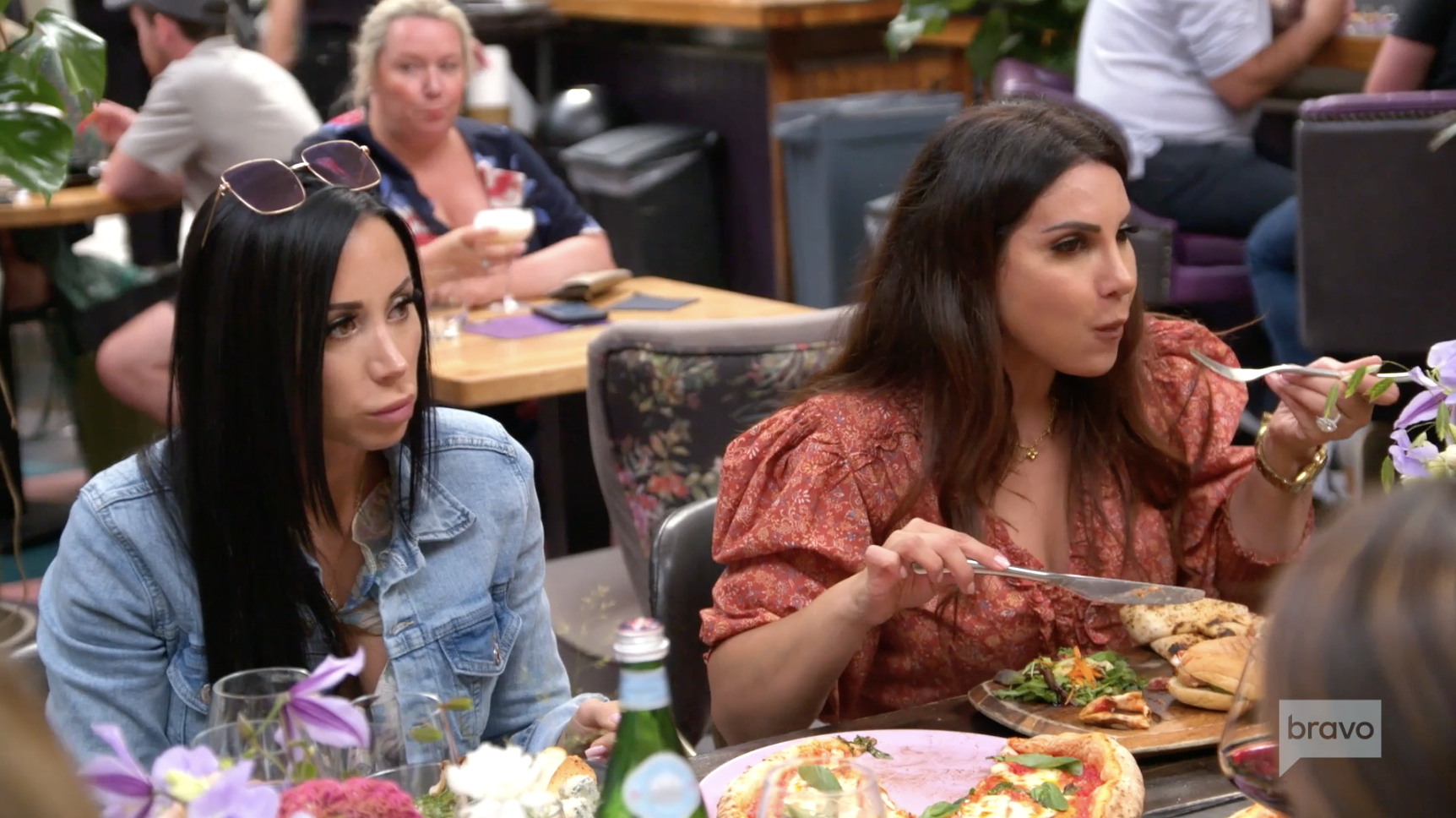 Dolores tells the ladies about Paulie showing her rings and the ladies wonder how Dolores kids are getting along with Paulie. Dolores kids are fine with it and tell Dolores she deserves to be happy. Dolores then admits to moving in with Paulie after the two went on vacation and admits Paulie's love is different for her. Rachel ask if Dolores would like to elope or have a traditional wedding and Dolores doesn't know if she can handle a big wedding.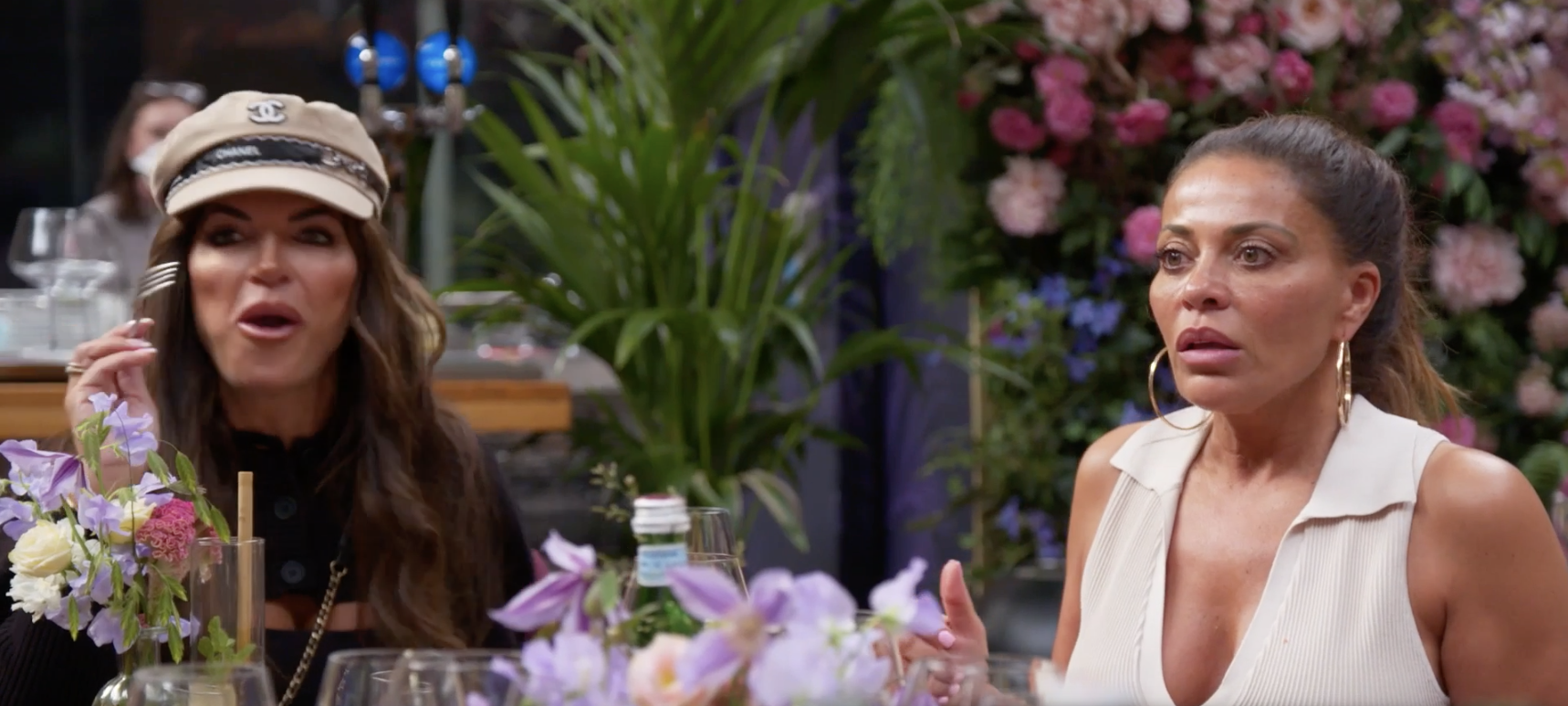 Teresa and Dolores run to the bathroom and Jackie ask Melissa if she's alright after the bus ride. Melissa refuses to discuss the argument further since Teresa brought the kids into it. Melissa's done explaining herself and soon the ladies head back to the castle.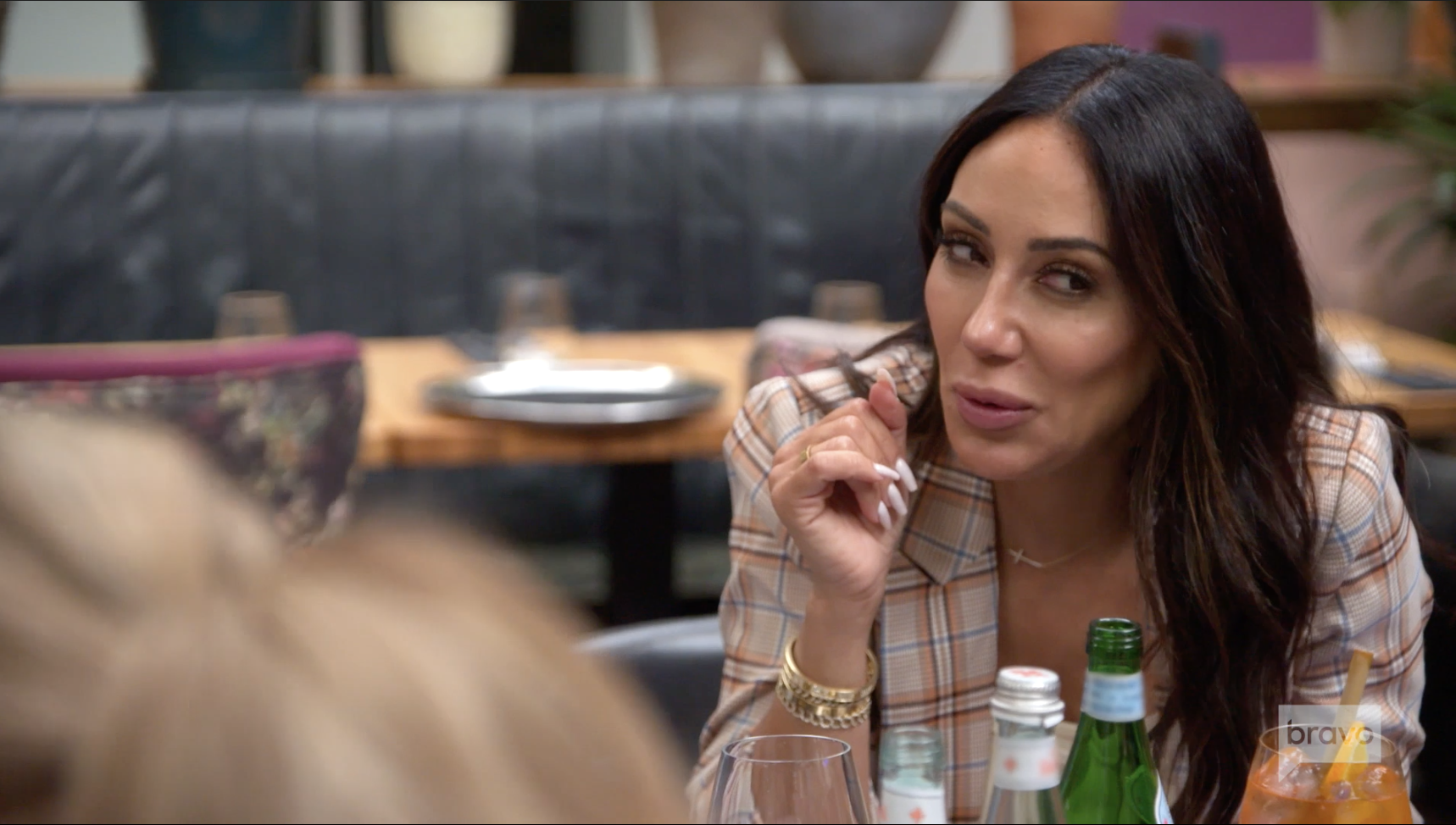 Melissa calls Joe to fill him in on the argument with Teresa and Joe's surprised Teresa stooped so low and calls Teresa a hypocrite. Melissa doesn't know if she and Joe have a place at Teresa's wedding, but Joe thinks that's what Teresa wants so the Gorga's look bad for not attending. The ladies get ready for dinner, and everyone looks beautiful. Once seated at Luvida, the ladies order food and drinks as Jenn and Rachel agree to share. 
Melissa and Jenn Fessler are warm and soon the ladies are complimenting Jenn on her cleavage for the night. After Teresa takes a few pictures of Jenn Fessler, Rachel ask if the ladies had big boobs before they got their breast done. Danielle says she had a golf ball in a sock as the food arrives. Rachel and Danielle discuss the powder room, but Rachel doesn't want to share any space with Danielle after she called Rachel a rat. Danielle doesn't apologize for her harsh words and thinks she called a spade a spade. Rachel denies being a rat and thinks she was having her friends back and tells Danielle she's being influenced by what other people say about Margaret.
Danielle tries to talk over Rachel, but Rachel continues telling Danielle she hasn't formed her own opinion about Margaret; because she's too busy listening to others. Danielle continues putting her foot in her mouth as the ladies get loud. Jennifer ask Margaret if she cares about what Danielle said and Margaret admits to being offended because she did nothing wrong to Danielle. Margaret doesn't think she's all the things Teresa and Jennifer said about her, and Jennifer brings up Margaret's comment about Jennifer being a disheveled drug addict. Margaret apologizes for her harsh words and thinks she's more mature than Jennifer. Jennifer thinks her apology is disingenuous and before we know it Jennifer calls Margaret a "boogawolf." Melissa ask Siri and we find out a boogawolf is a very ugly person or someone whose very nasty. The ladies think Jennifer missed the mark and Dolores rounds the ladies up before any more sh** starts. Be sure to come back next week for a new episode of The Real Housewives of New Jersey. 
Stay Connected With All About The Tea: Twitter Ι Instagram Ι YouTube Ι Facebook Ι Send Us Tips
LeAndra Williams is a content contributor at All About The Tea. She's a social worker and (super) mom by day, and a reality T.V. junkie by night.