Howie Mandel Claps Back At Andy Cohen and Lala Kent After Messy Tom Sandoval Interview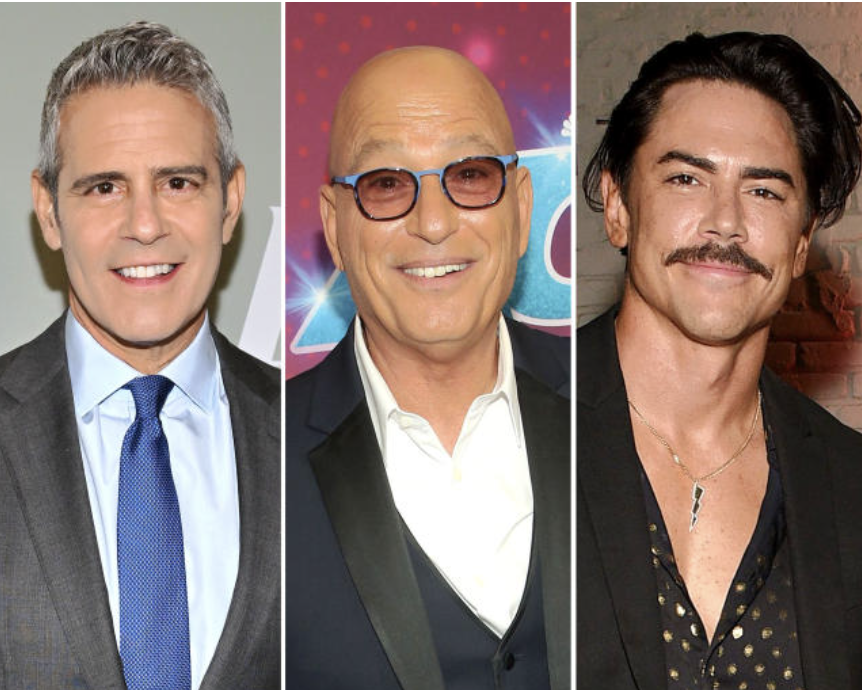 Howie Mandel Claps Back At Andy Cohen and Lala Kent After Messy Tom Sandoval Interview 
Howie Mandel hit back after facing backlash from Andy Cohen, Lala Kent, and a large number of fans for his controversial interview with Vanderpump Rules antagonist Tom Sandoval, which was broadcasted on Tuesday.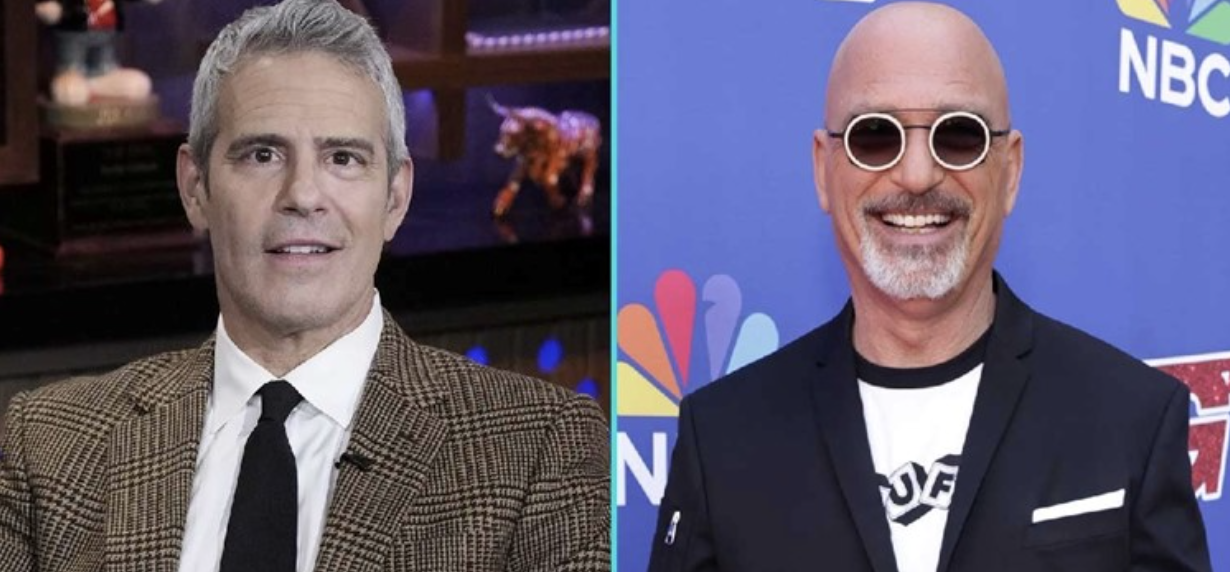 "I don't need to do homework. I know who [Sandoval] is. I know what show he's on," Mandel insisted to "Extra's" Billy Bush on Wednesday in response to Cohen claiming the "Howie Mandel Does Stuff" podcast host "didn't do his homework" ahead of the sit-down.
"It's very funny to me now watching everybody else — like, I didn't even know some of the names of the people that are in the show, and I'm getting hit hard for not knowing those names," Mandel, 67, added.
Although he stated that he doesn't watch the Bravo reality program, he emphasized that he, "wanted to give [Sandoval] a place where he can kinda spew his side."
"He cheated on his girlfriend with her best friend. I still don't understand why it's big, international news," he told Bush.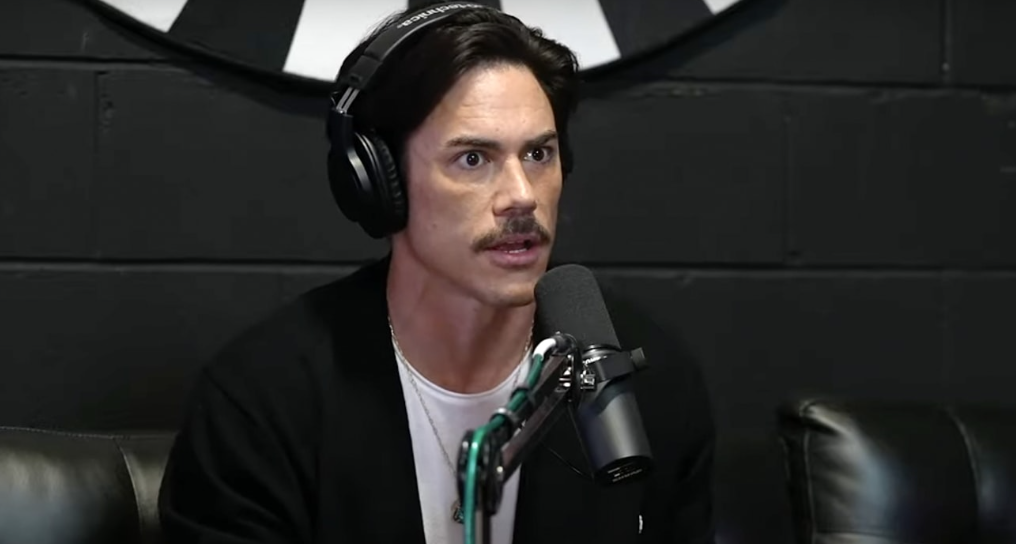 Despite not approving of Sandoval's secret relationship with Raquel Leviss, who is also a close friend of Ariana Madix, Mandel expressed admiration for the 40-year-old bar proprietor's bravery in confronting mental health stigma.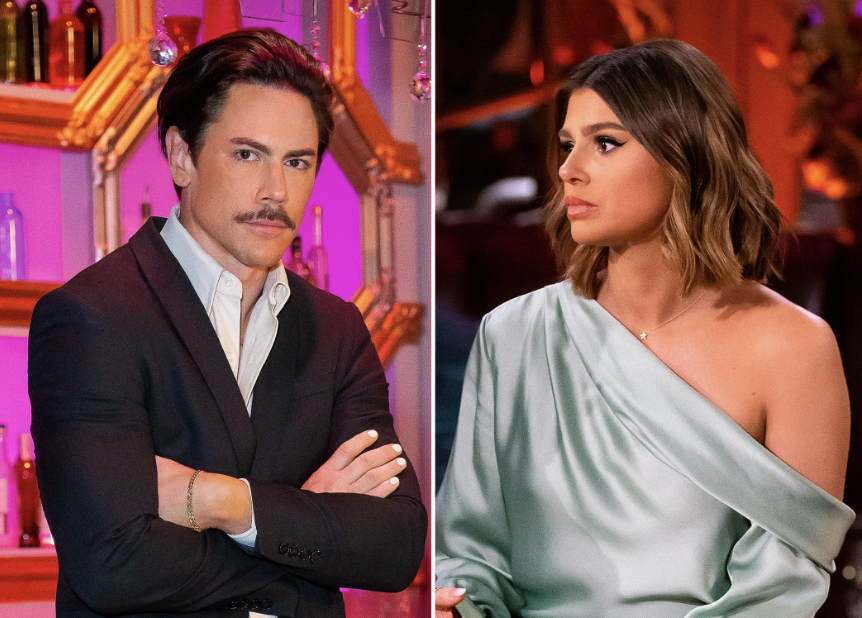 The host of "Deal or No Deal" also clarified that he had no intention of exploiting Sandoval's behavior or confronting him about the clandestine affair.
"I'm not gonna judge it. I'm not gonna argue with you. I'm not gonna call you out. It's not a deposition; it's a podcast," Mandel shared, noting that he saw the Tom Sandoval & The Most Extras frontman as a "visibly shaken, visibly damaged" "human being."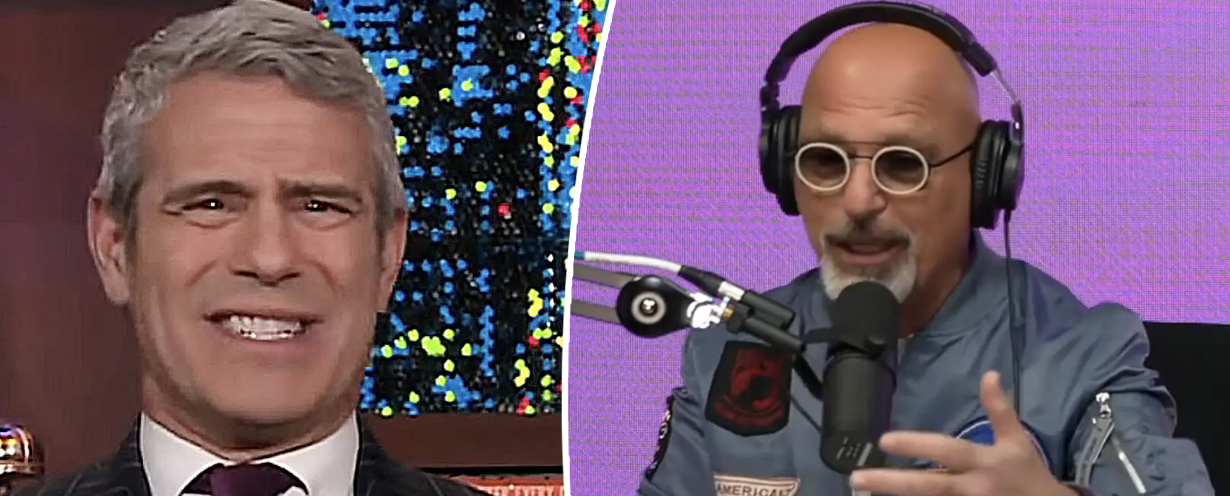 "I probably feel just as bad for the girl he cheated on, the girl he cheated with and everybody who feels like I let them down by not asking the right question," he added, going on to say that it was "an honor" to be named Cohen's "jackhole" of the day on Tuesday night's episode of Watch What Happens Live.
"It's funny because they say that I didn't do homework? It's very funny because I'm watching some of the people … talk about what I did, and they have some very funny takes on me," Mandel told Bush, who pressed him for specifics.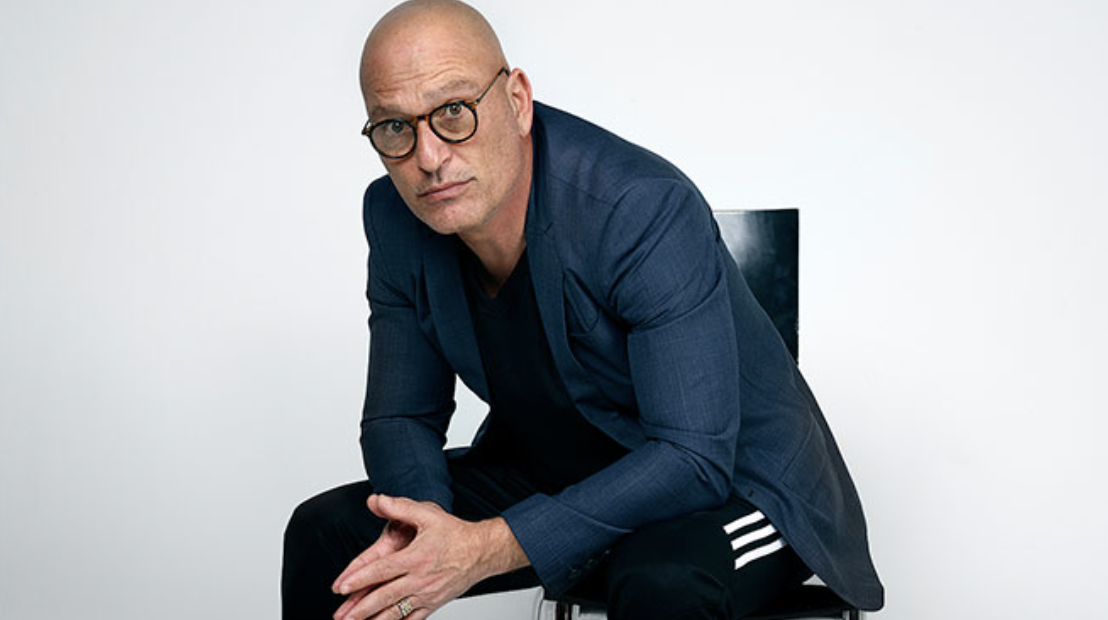 "Lala in her [Instagram] Story … she's sitting in some hotel room in New York, in the dark, saying that the lighting was bad on my podcast," he explained. "She's in the dark! That was her criticism!"
The "America's Got Talent" judge added that he's "never felt this kind of vitriol" or "negativity" before, saying his "Twitter feed is a mess of hate" and that he feels as though he's "on lockdown."
Below are a few tweets Howie received in response to his interview with Sandoval.
One person tweeted, "Howie this interview was NOT a good look for you. You never watched the show so you were not aware of the dynamics. Excusing Toms behavior because they were not married was disgusting. Discussing Ariana's mental health was low. We expected it from Tom but not you. Do better."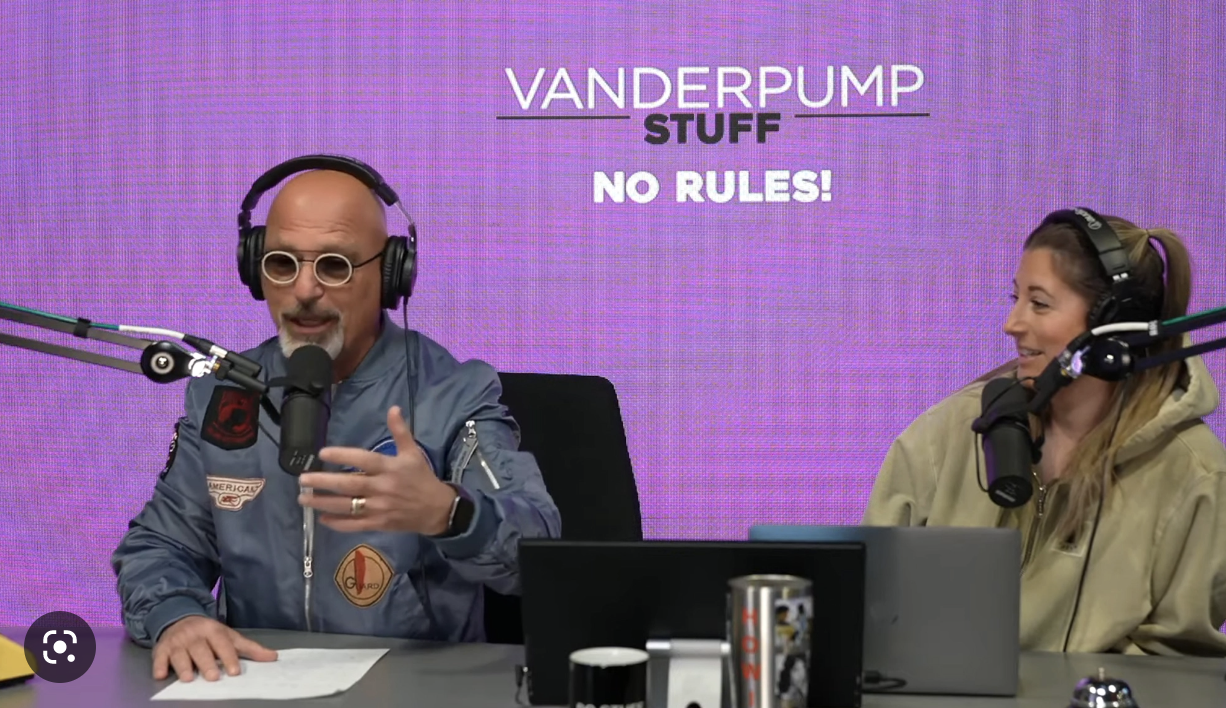 Someone else tweeted, "The fact that you gave this loser a platform is disgusting. And you haven't even seen the show so you had no idea what you were talking about. Very disappointed in you Howie."
Another individual on Twitter wrote, "So kind of you to give a sadistic narcissist space to blame his bad behaviour on his victims. This is gross."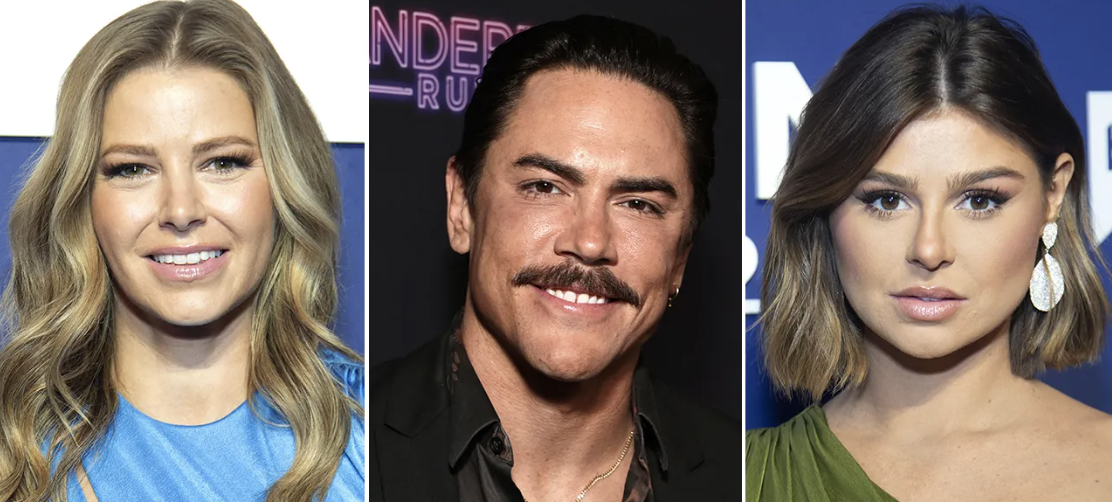 "Howie came off as out of touch and "boomerish." And, not because he didn't know what he was talking about … The interview had a "boys will be boys" feel to it. Howie the apologist." A viewer shared.
Another critic commented, "You are DEFENDING a narcissistic gaslighting cheater who weapon used mental health? That makes you just as much of a loser."
Press play below to watch the full interview.
Vanderpump Rules airs Wednesday nights, at 9pm EST, on Bravo.
Stay Connected With All About The Tea: Twitter Ι Instagram Ι YouTube Ι Facebook Ι Send Us Tips
Nancy Zhāng is an Entertainment Blogger for All About The Tea. Nancy covers hot topics, recaps and celeb news. She loves to multi-task as a writer and a private chef. She received a B.S. in Mass Communications from LSU. Nancy's married and the proud mom of 2 German Shepherds.