'1000-lb Sisters' Tammy Slaton's Marriage In Serious Trouble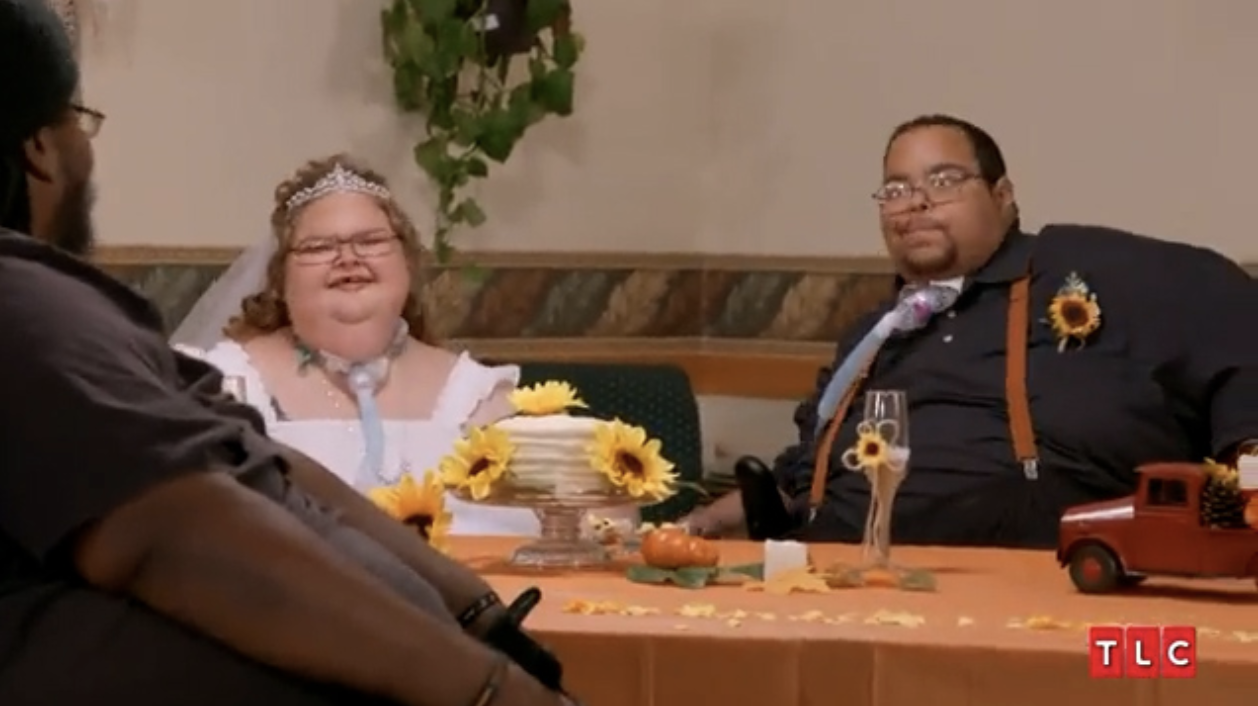 '1000-lb Sisters' Tammy Slaton's Marriage In Serious Trouble
1000-Lb. Sisters fans are suspecting that Tammy Slaton's marriage might be over after the TLC star dropped an eyebrow-raising hint on her social media.
Tammy Slaton previously used her married surname, Willingham, on TikTok but recently edited the moniker on her bio to "Tammy Slaton."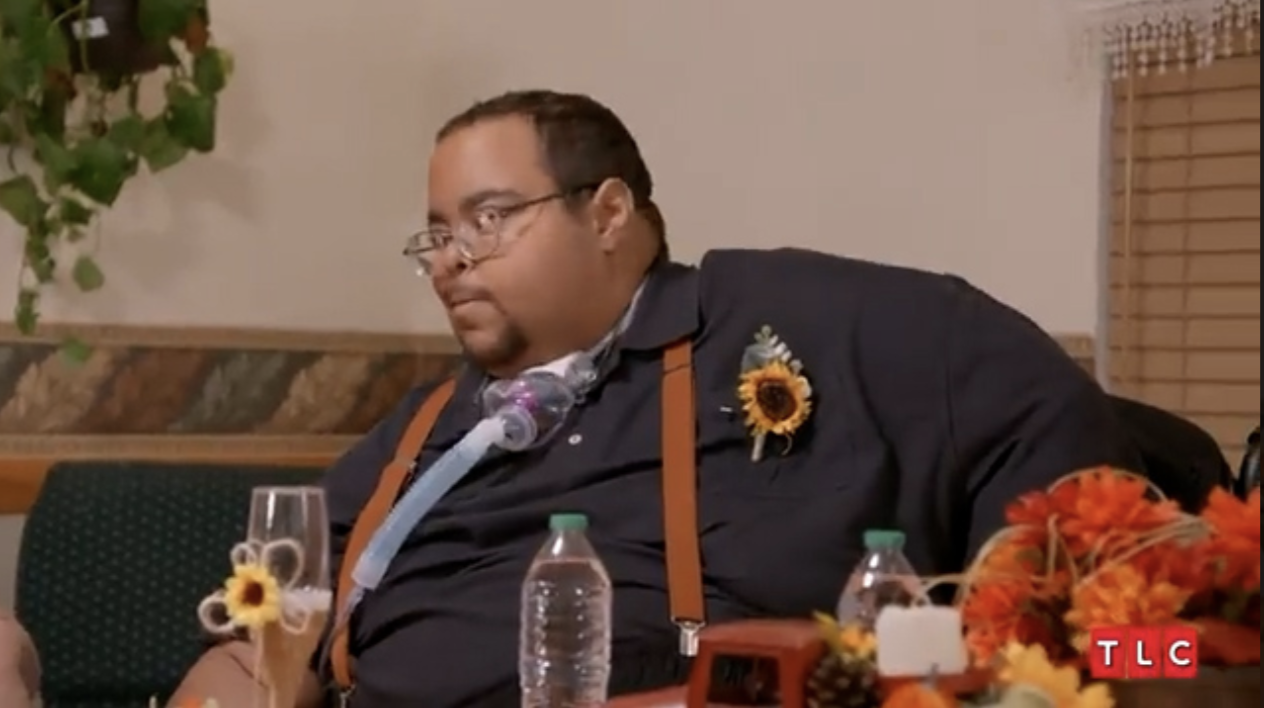 Fans were quick to pick up on the name change and weren't shy about asking Tammy to explain herself. One of her eagle-eyed followers came right out with it, asking — "No more Tammy Willingham?"
Another person chose a more roundabout approach, asking the TLC personality — "Tammy how is married life?"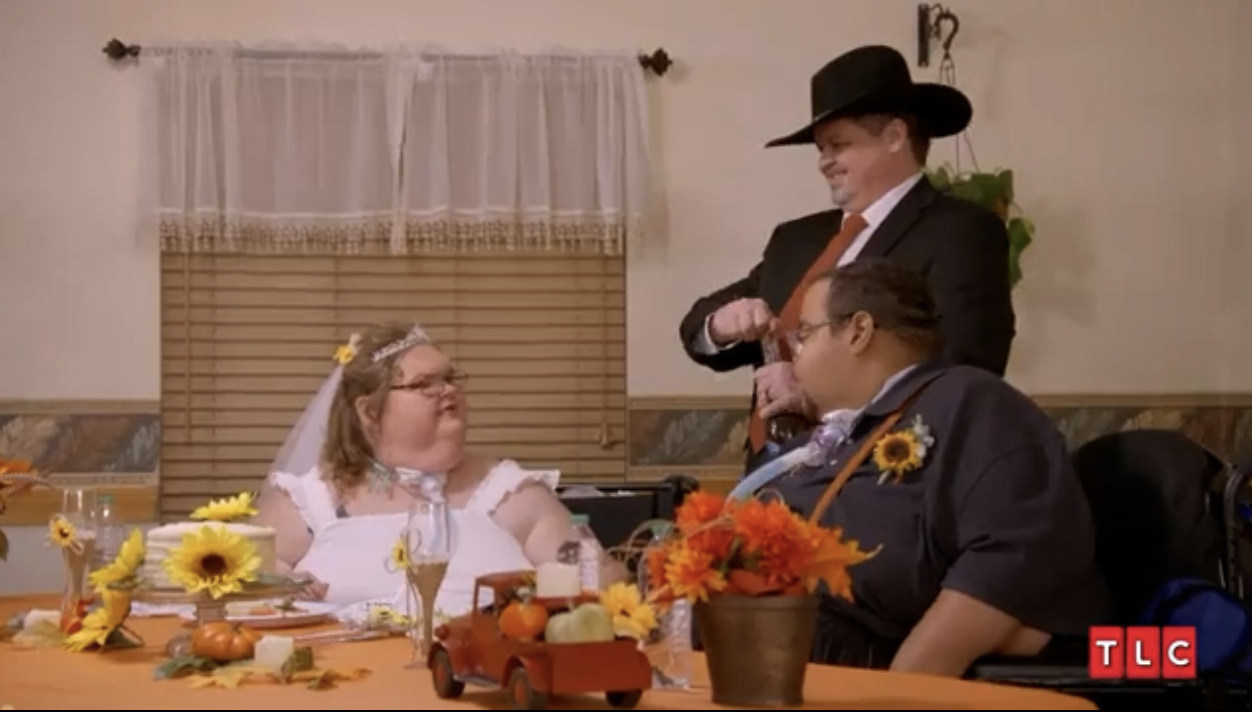 Tammy has yet to respond to her inquisitive fans, who also noticed that her husband, Caleb Willingham, had been absent on her social media accounts in recent weeks.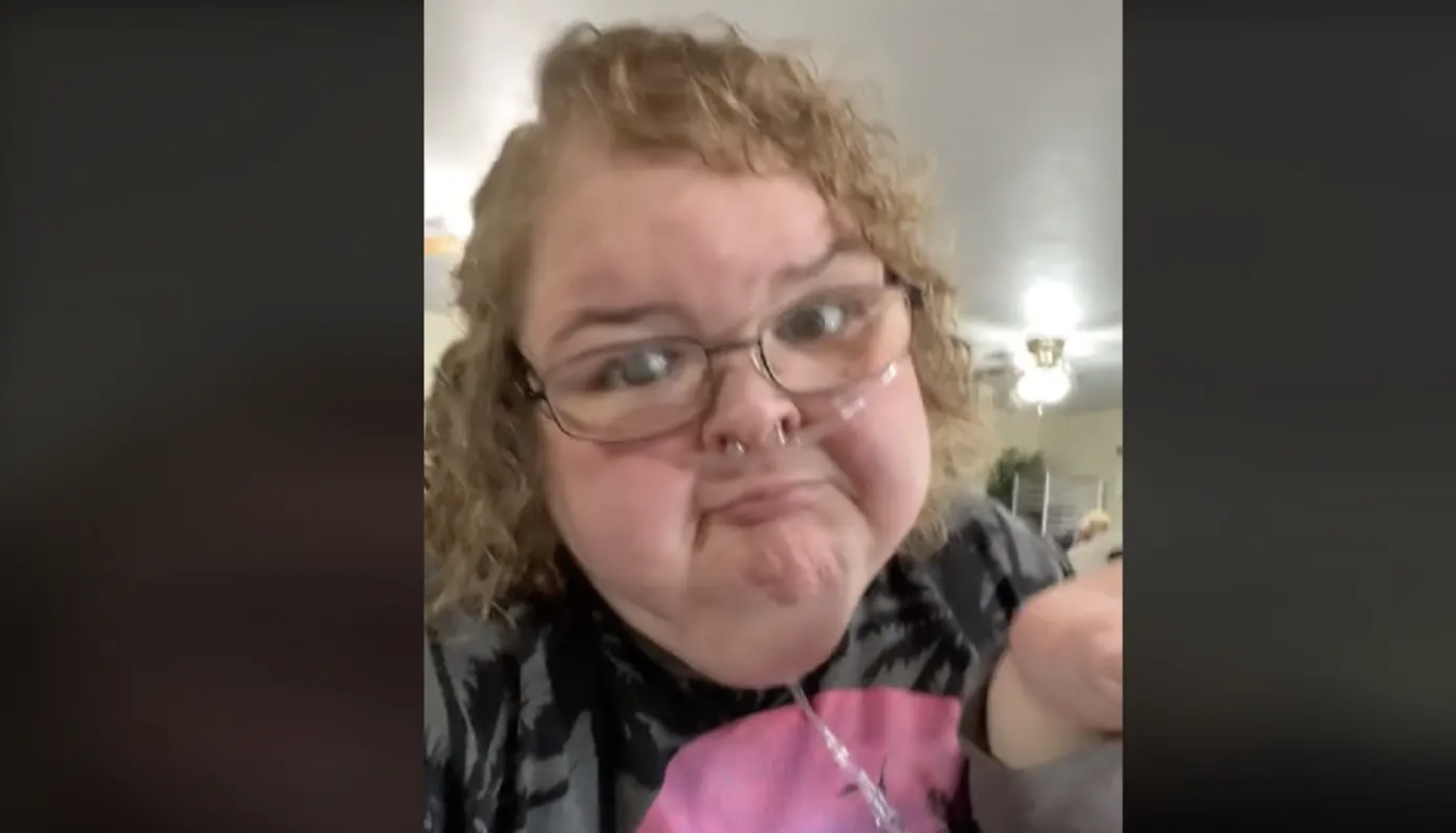 Tammy, 36, and Caleb, 39, tied the knot in November at the same place they met, Windsor Lane Rehabilitation Center in Gibsonburg, Ohio.
"You all knew me as Tammy Slaton, but now you'll all know me as Mrs. Tammy Willingham," Tammy proudly announced, at the time. "I'm married now!"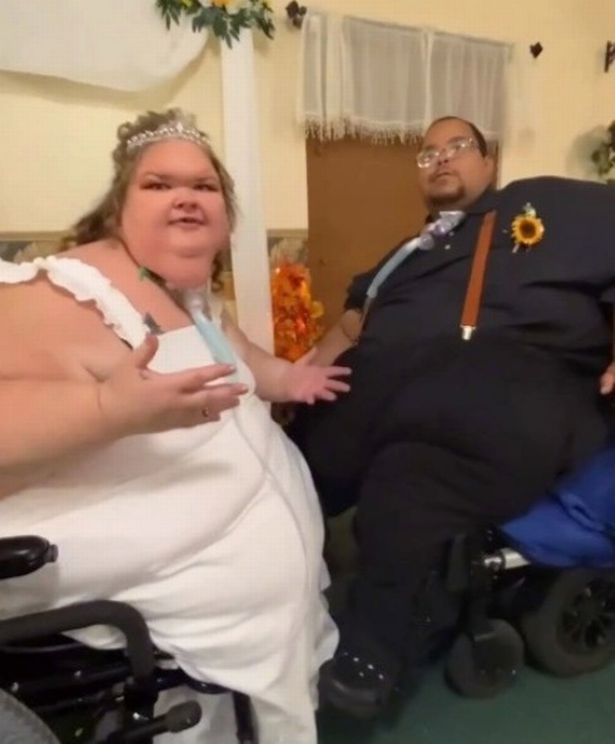 Tammy's family had reservations about the couple's whirlwind relationship, but eventually supported the pair's decision to wed.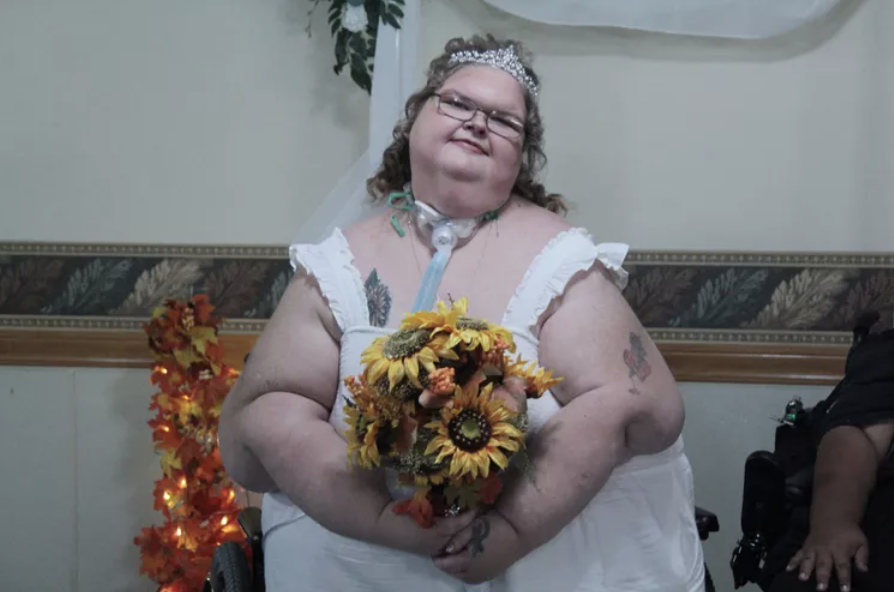 In an episode that aired in November, Tammy asked her younger sis, Amy, to serve in the wedding party as she worked to pull together a quick ceremony. 
Amy agreed to take part in the wedding, but not before she shared her personal concerns about the speedy courtship.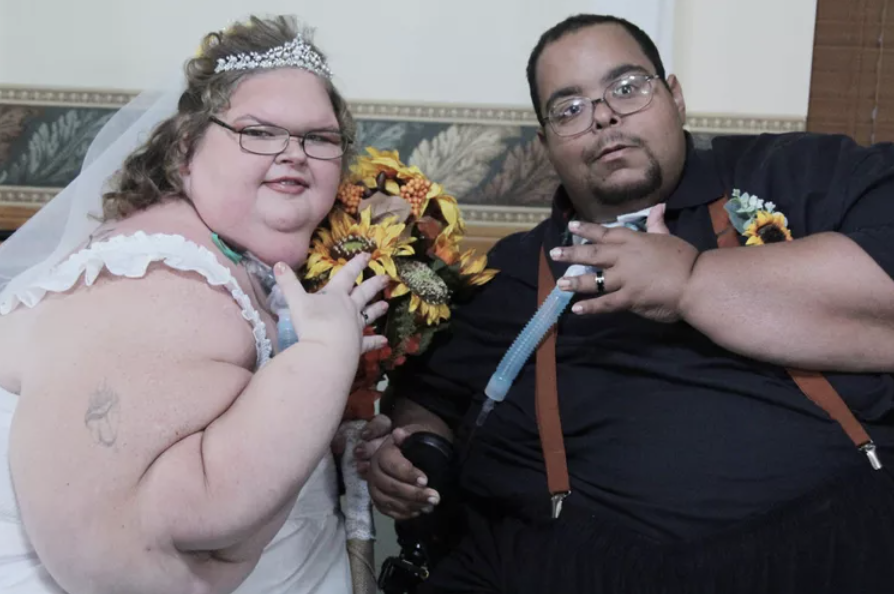 She told cameras — "No matter what concerns I have, no matter if I met Caleb or not, my sister is getting married, and I'm going. At the end of the day, it's her health and her happiness." 
Amy added — "But if I meet him and there's some red flags…b***h, you ain't getting married."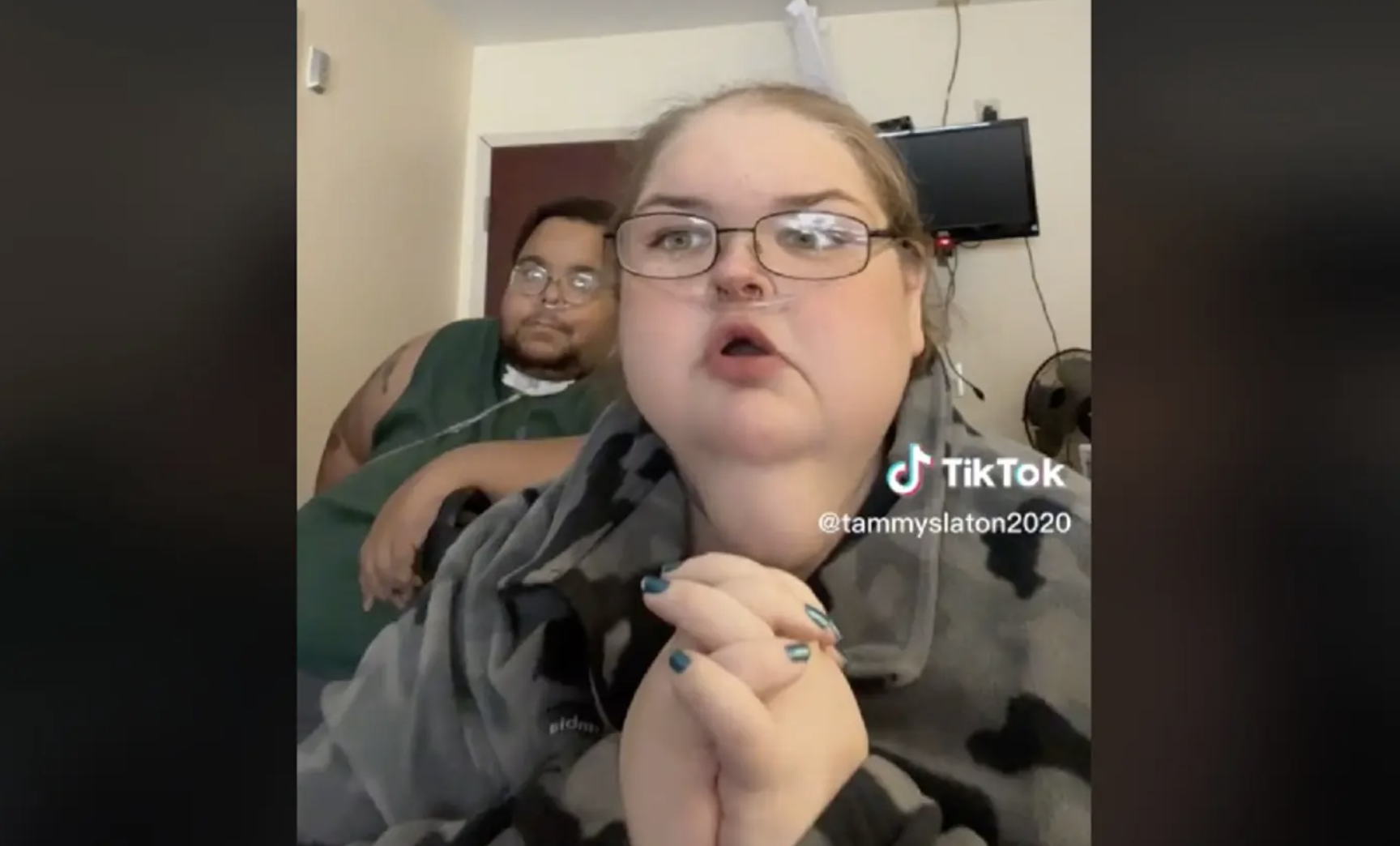 Amy later toasted the couple at their nuptials, declaring — "We've always been Amy and Tammy, Amy and Tammy, the Slaton sisters."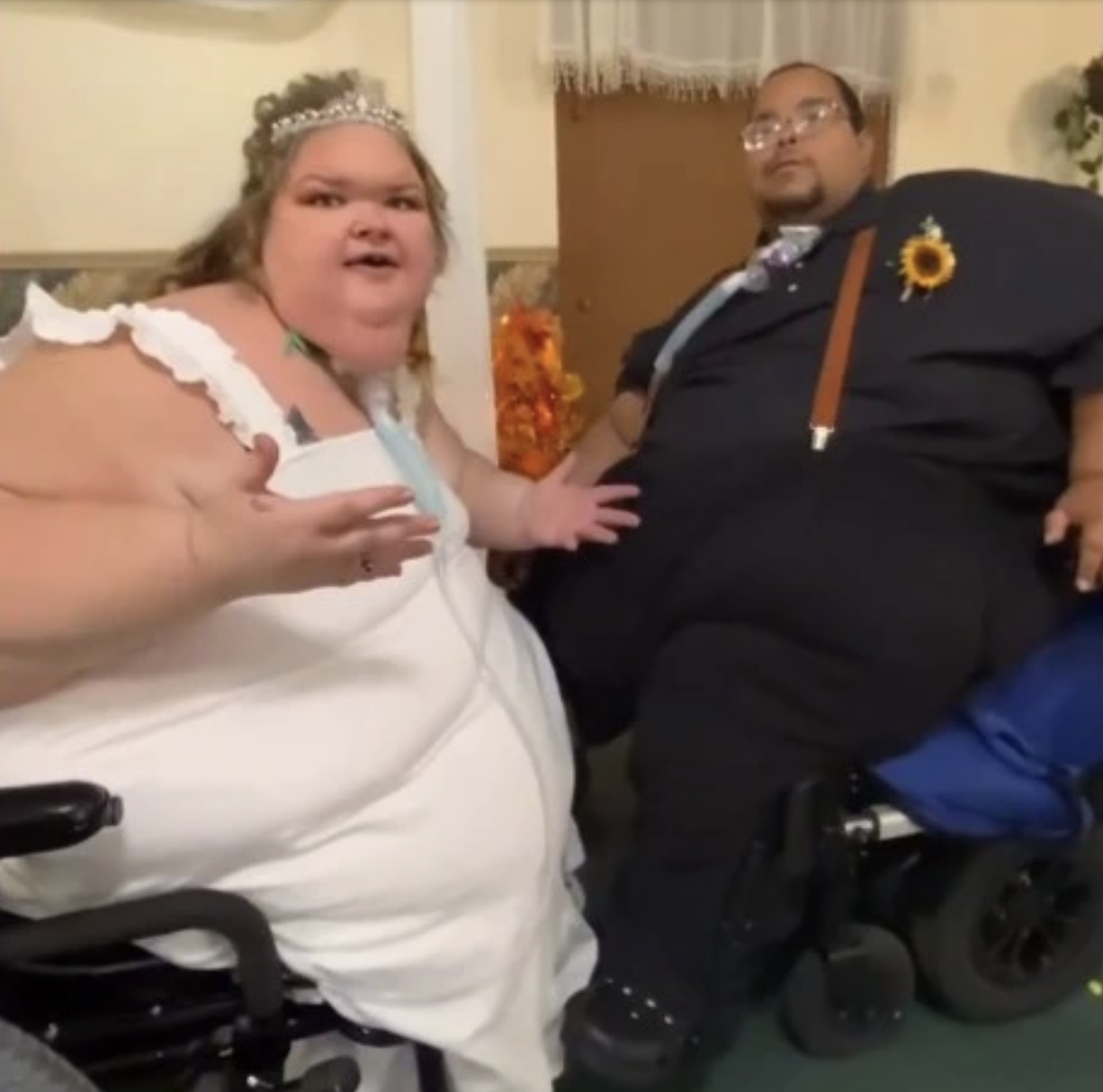 Amy, who is in the middle of her own divorce, stumbled during her toast when she struggled to remember Caleb's last name. 
"But now it's like, Amy Halterman and Tammy — what was your last name? I'm sorry," she said, referencing her new brother-in-law.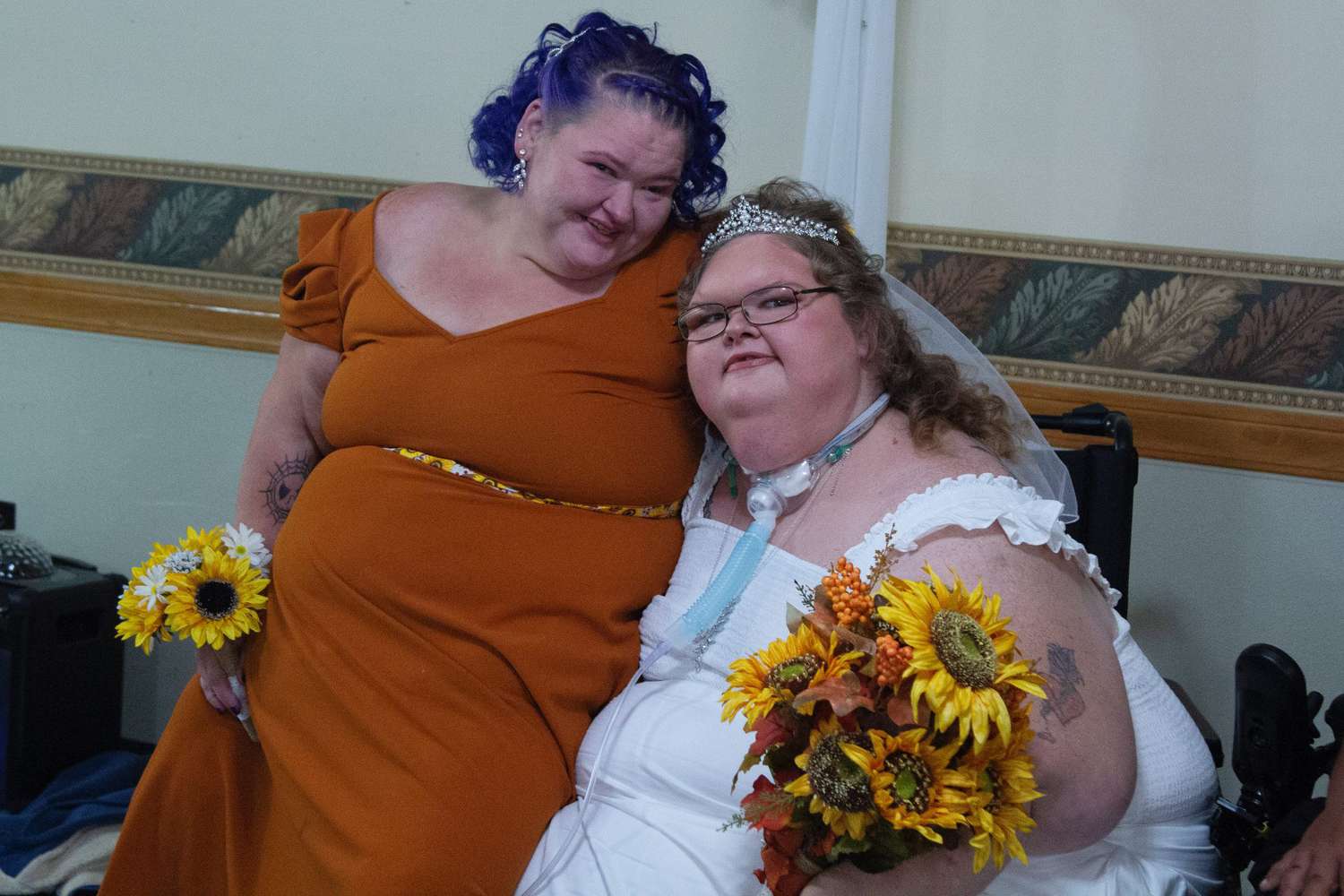 Tammy, who has dropped nearly 300 pounds since her 2022 gastric bypass surgery, gave an update on married life in February. She told Us Weekly that the surgery had "not changed my relationship."
"We support each other wholeheartedly. On our weight loss journeys, when he's having issues with wanting to eat because he's bored or because he's an emotional eater, he comes to me and we talk about the situation," Tammy told the outlet, at the time. "It's the same for me and I talk to him. We talk about our issues and why we feel this way. We are true partners."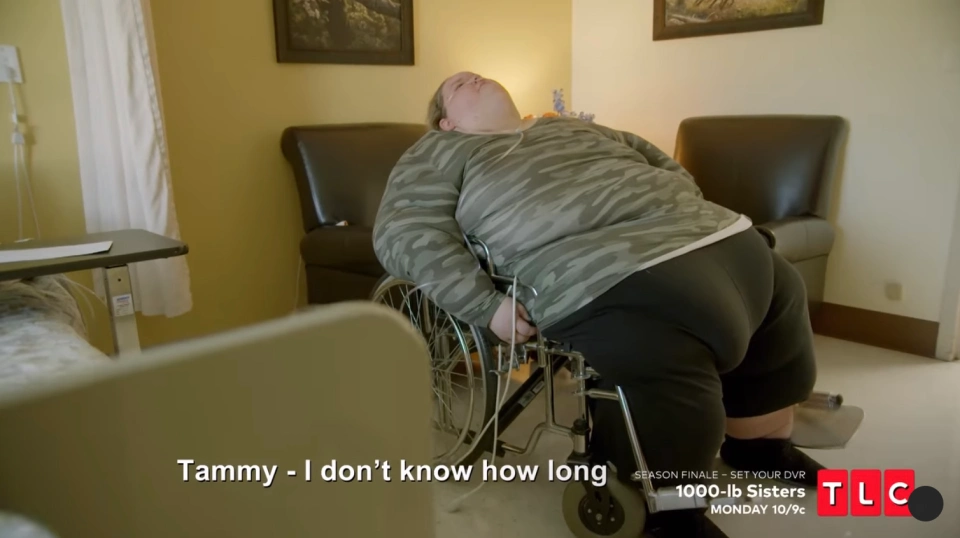 1000-Lb. Sisters is currently streaming on discovery+. 
Stay Connected With All About The Tea: Twitter Ι Instagram Ι YouTube Ι Facebook Ι Send Us Tips
Nancy Zhāng is an Entertainment Blogger for All About The Tea. Nancy covers hot topics, recaps and celeb news. She loves to multi-task as a writer and a private chef. She received a B.S. in Mass Communications from LSU. Nancy's married and the proud mom of 2 German Shepherds.