RECAP: 'SWV & XSCAPE: The Queens of R&B' LaTocha and Rocky Caught Stealing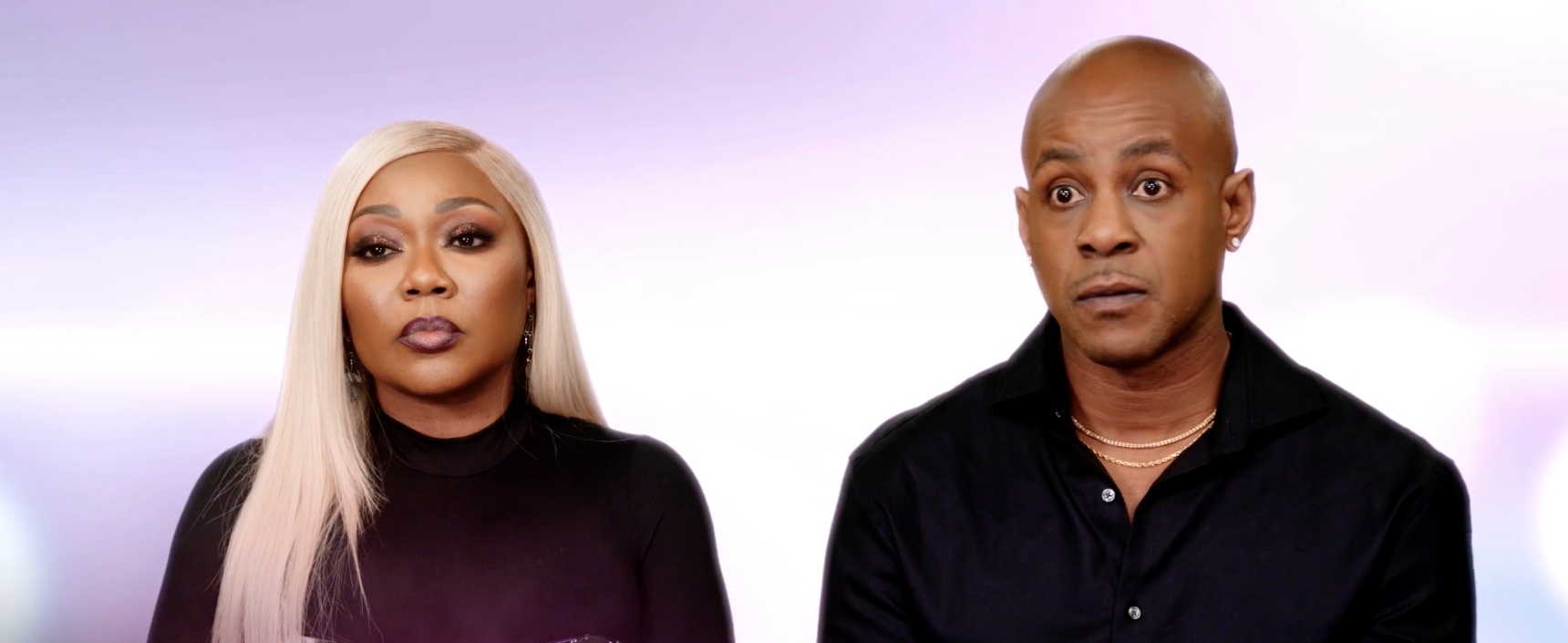 RECAP: 'SWV & XSCAPE: The Queens of R&B' LaTocha and Rocky Caught Red-handed Stealing Kickbacks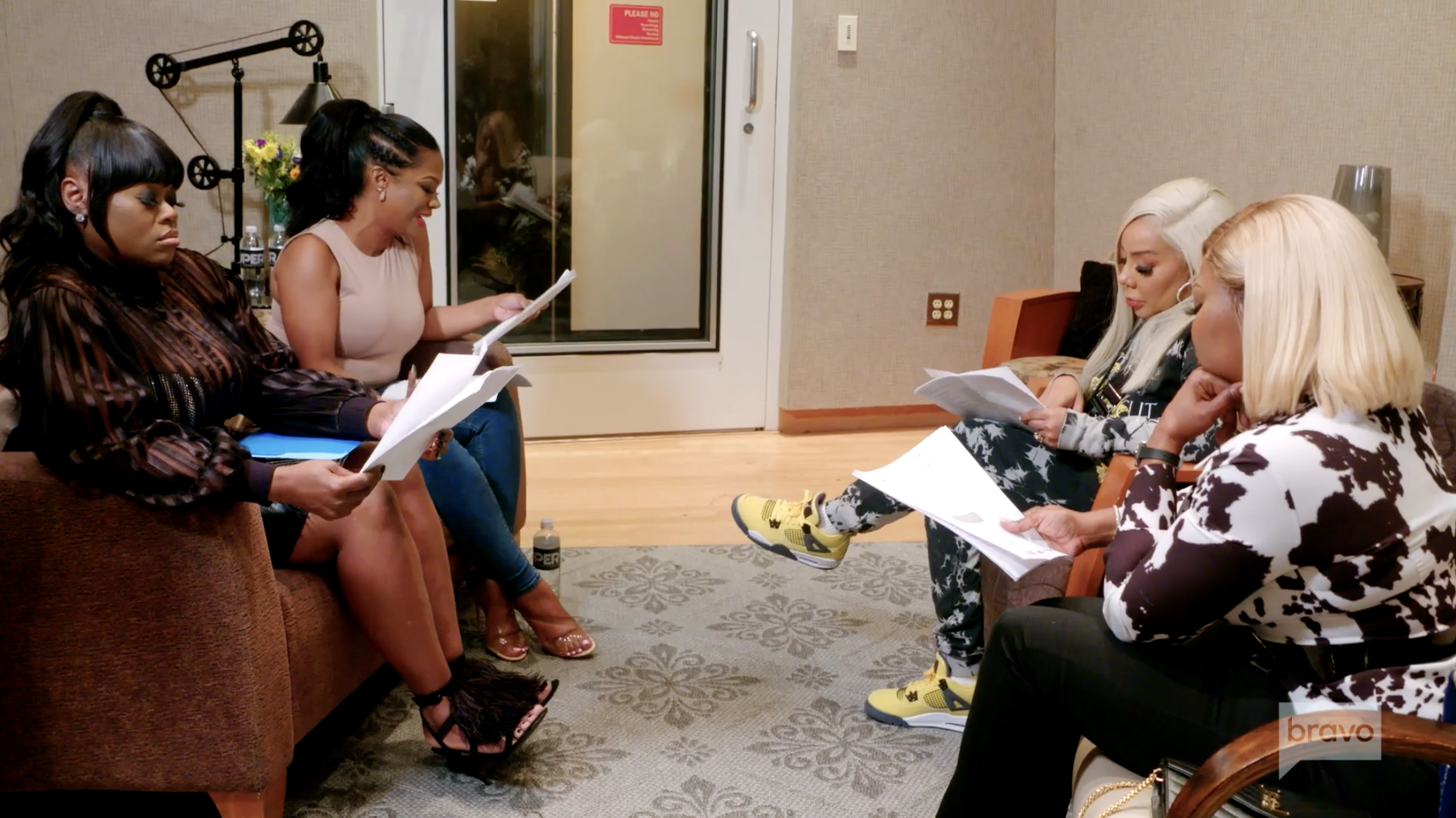 Welcome to the finale of SWV & XSCAPE: The Queens of R&B. We begin where we left off, with Kandi, Tiny, and Tamika questioning LaTocha about her husband's shady side deals. Although the ladies have receipts to prove Rocky's misdeed, LaTocha continues sticking up for him and lying on his behalf.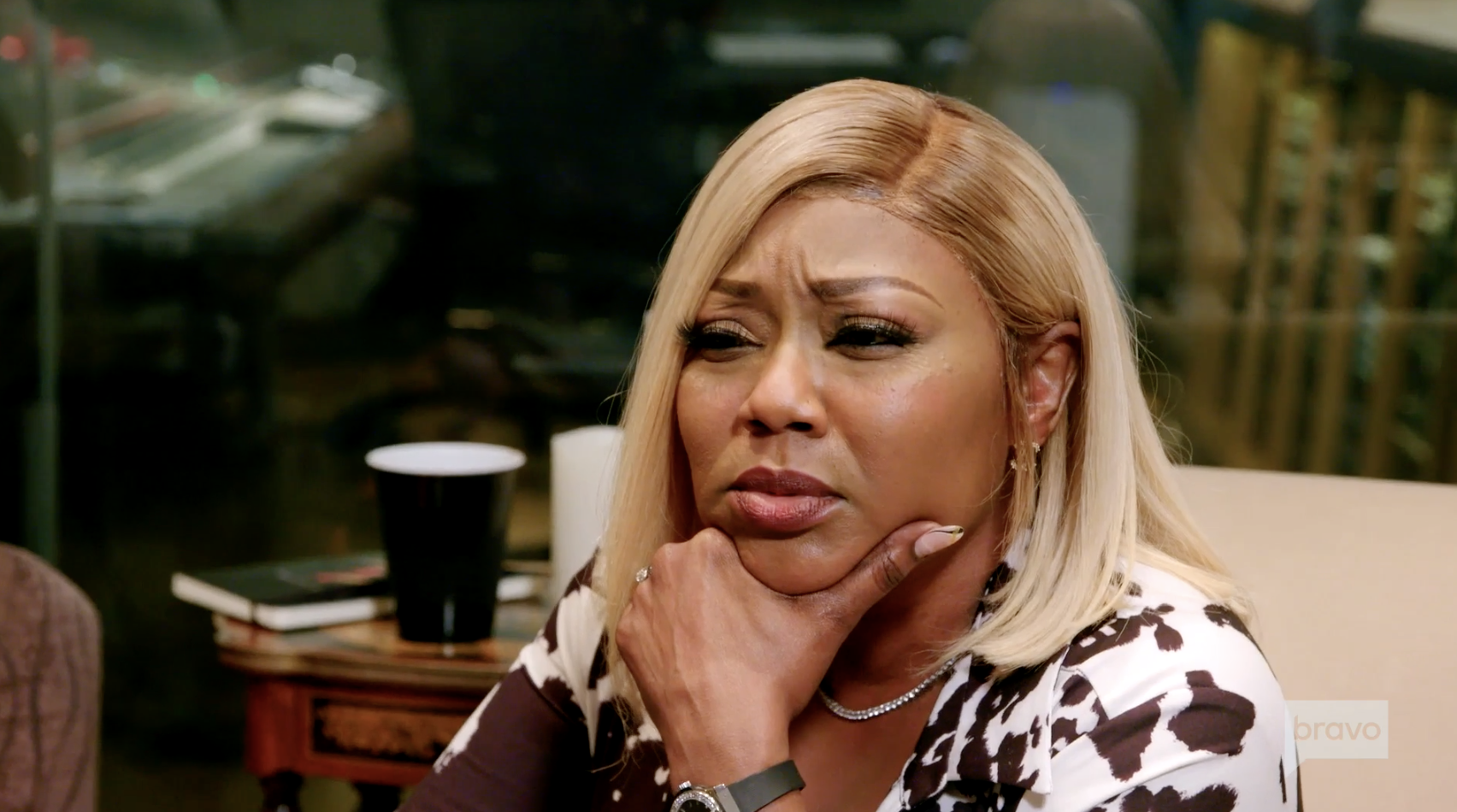 LaTocha calls Rocky to fill him in and of course Rocky denies it. LaTocha doesn't think it's stealing if Rocky's bringing shows to the table, and I think we all agree LaTocha and Rocky are pieces of sh**. While Rocky tells Tocha not to speak for him, Tamika makes a comment that Tocha's used to her husband speaking for her and that's why she's in this predicament now.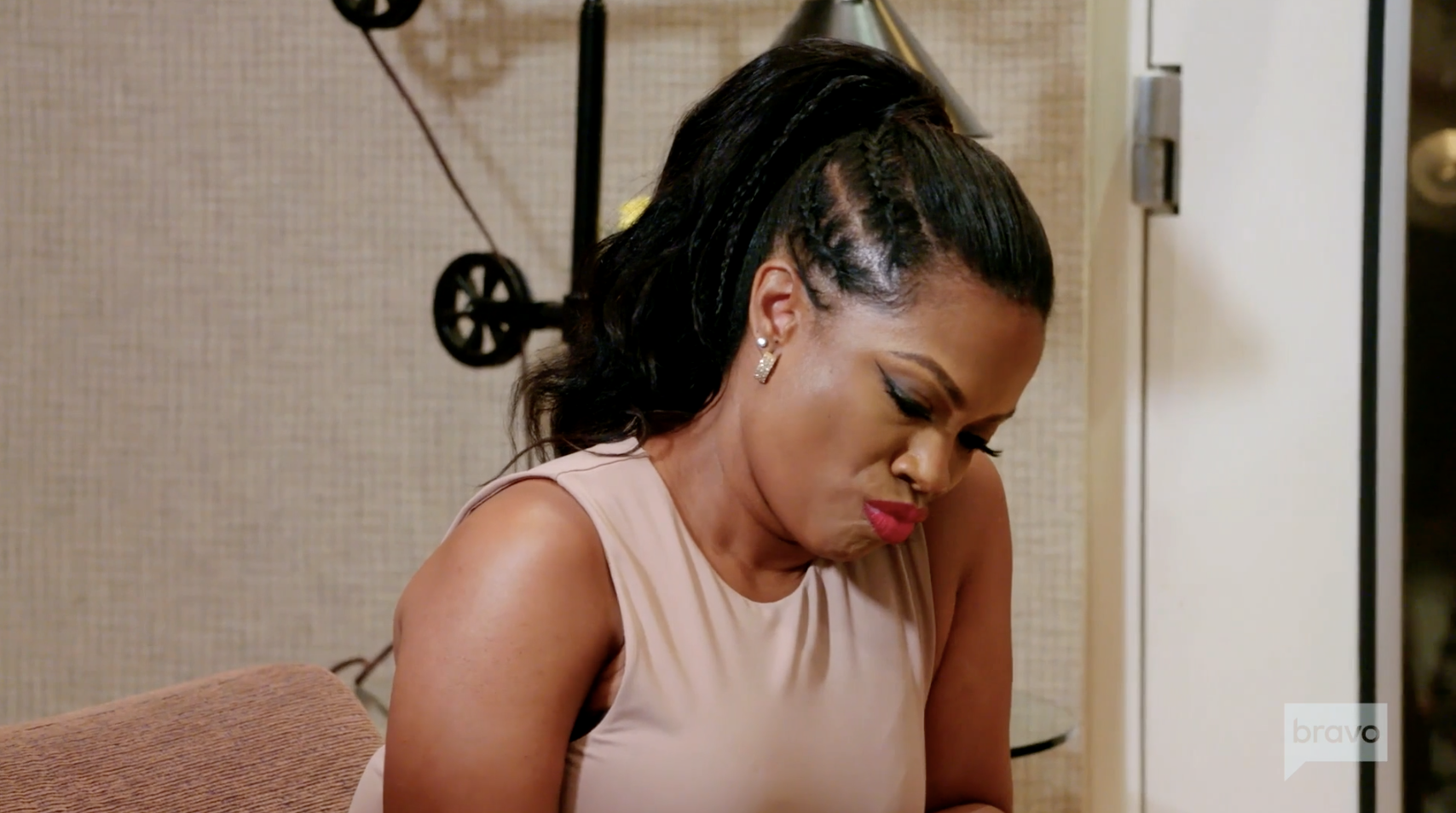 LaTocha attempts to snap back but I see the guilt all over her face. Kandi tries to confront Rocky on the text messages and screenshots and Rocky offers to show the group his phone while denying he has their money. LaTocha's lying for Rocky and Tamika's over her sisters twisted ways. Tamika thinks LaTocha changed since meeting Rocky and that LaTocha's brainwashed by Rocky.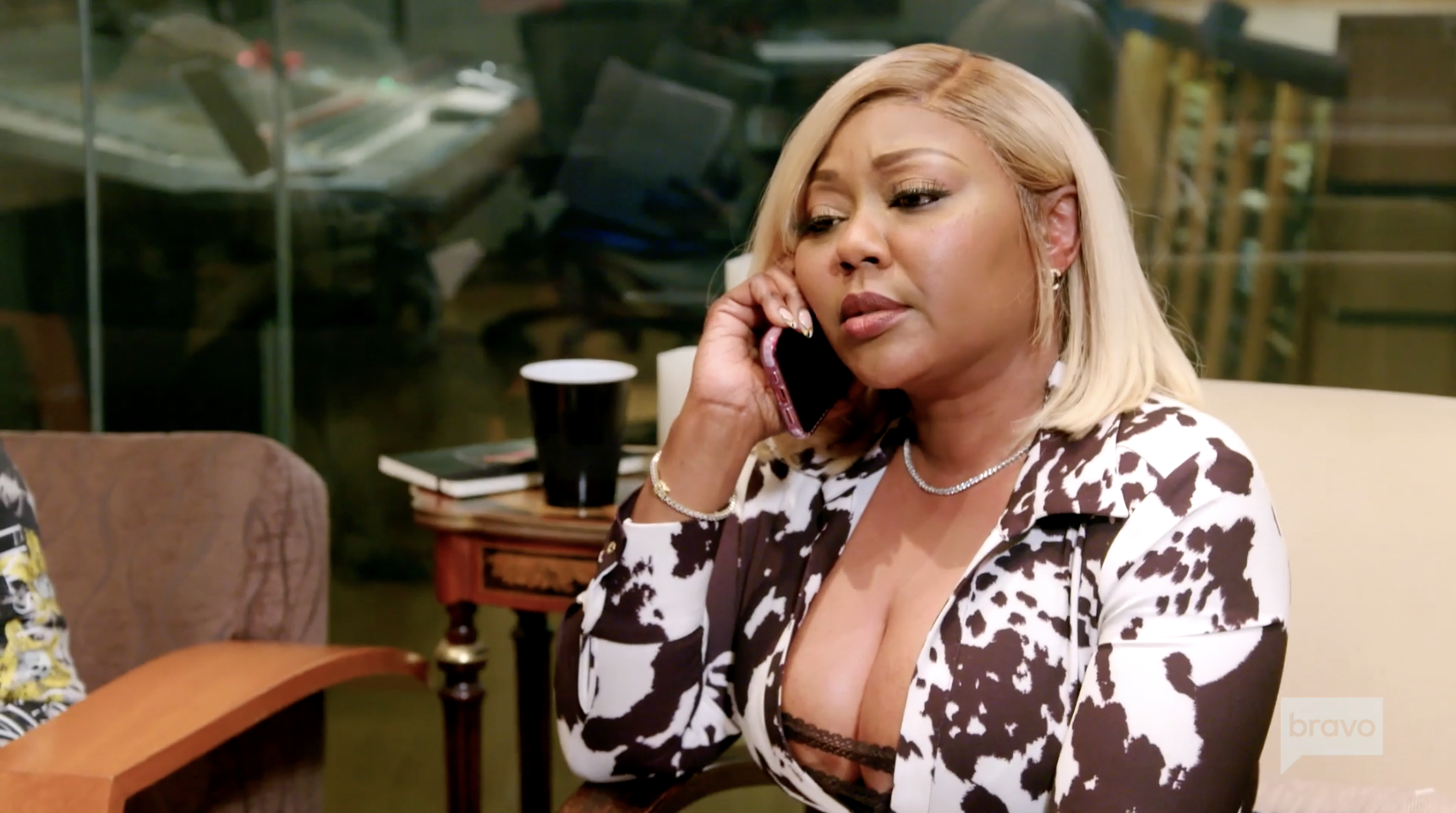 Kandi understands Tocha trying to stick up for her man but that they have to acknowledge when things aren't right. The group sit in silence as Tocha grabs her purse and leaves the ladies with no resolution in sight. Outside, Tocha calls Mama Gloria to complain and two days before the show Tamika's packing for California.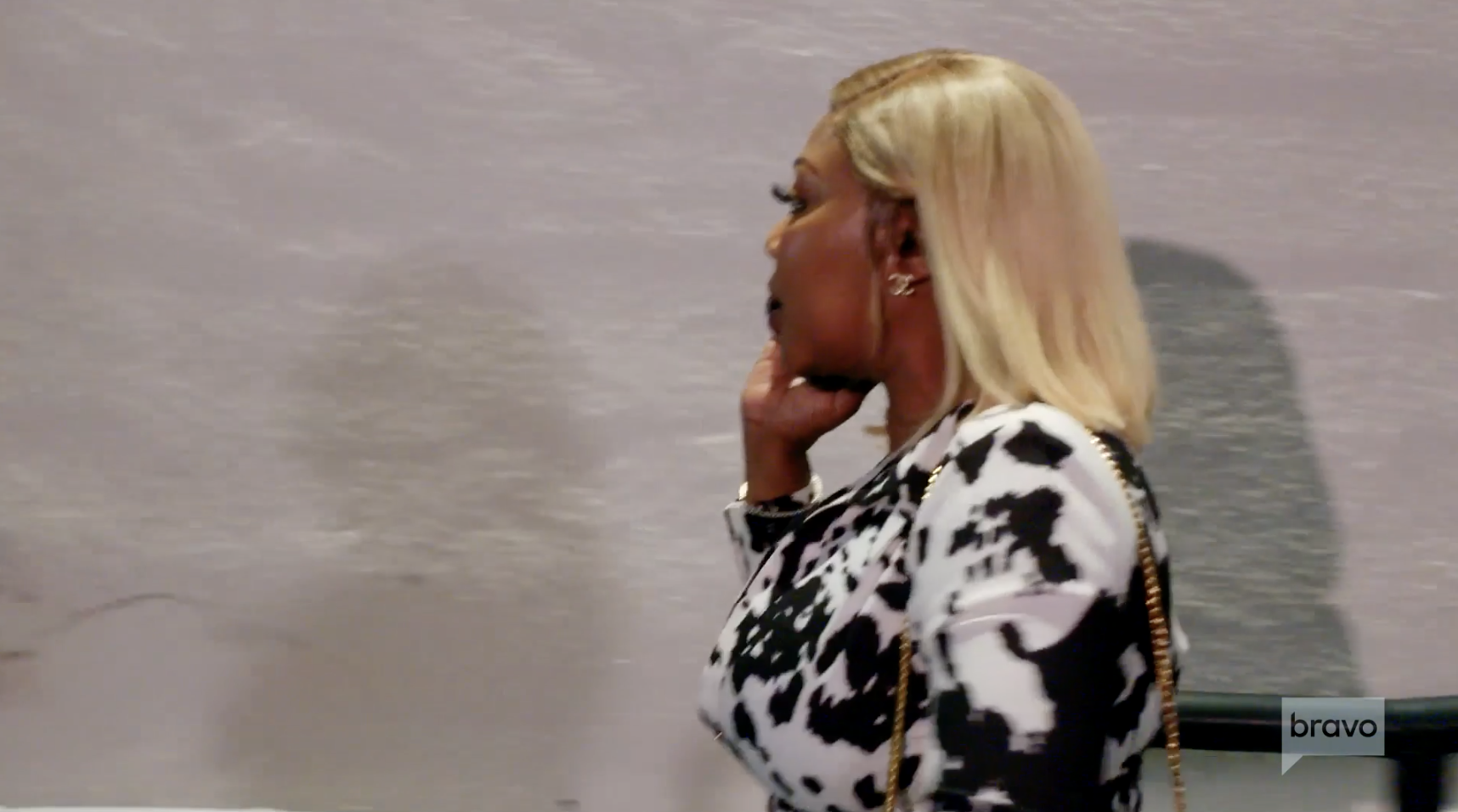 Coko's packing while chatting with Jalen as Taj checks in on her son's homework. Tiny's packing with help from Zonnique as Tiny tells her about the group coming to an agreement regarding the final song.  Kandi's packing with Todd as Tocha has Rocky put her bags in the car. LaTocha tells Rocky how much she appreciates him and that she doesn't like the drama SMH.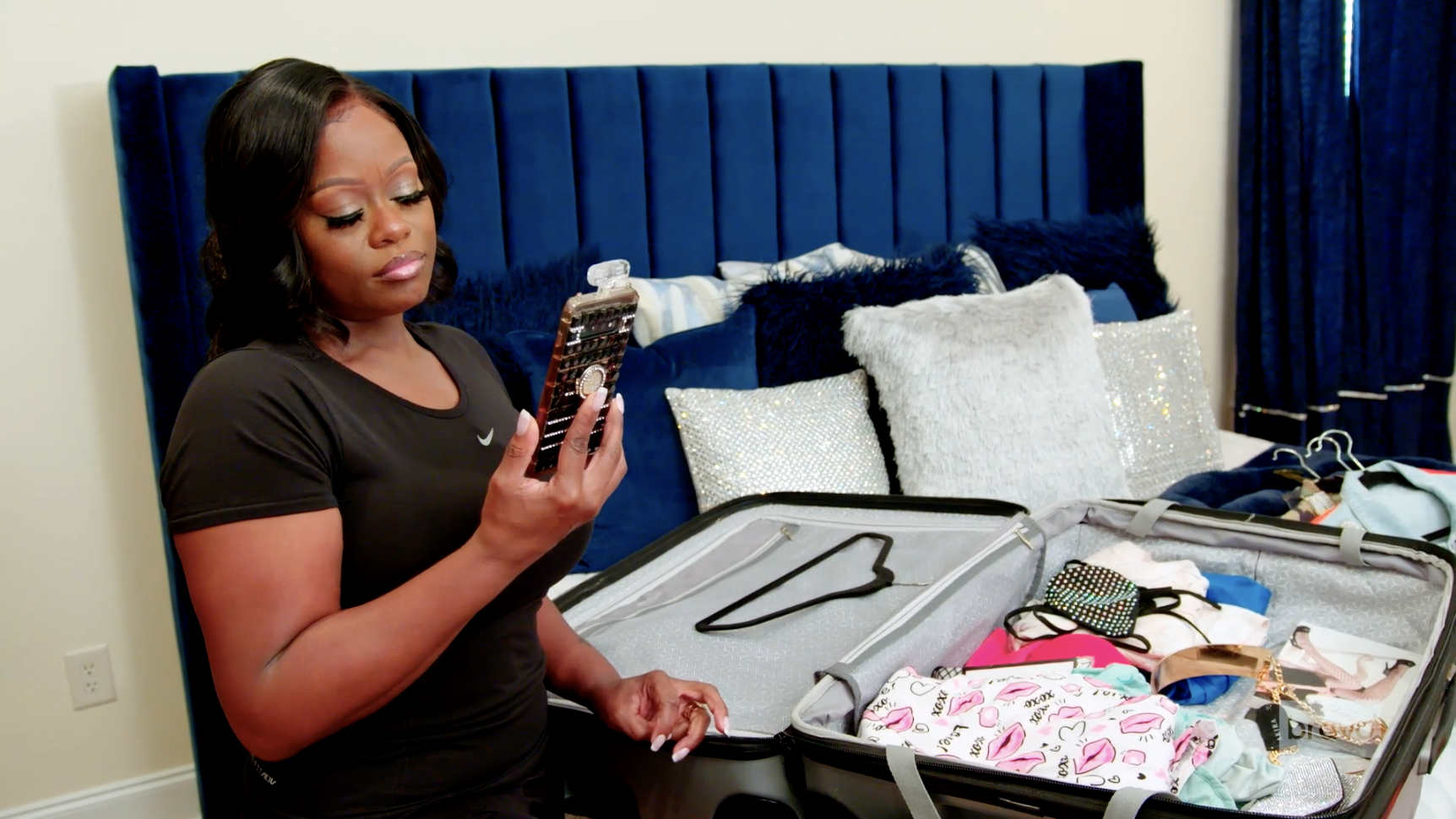 Tocha wants to throw Tamika under the bus over Tamika's past issues with Kandi but it's clear Tocha's the main culprit in this scenario. The ladies make it to California, and we find out Tocha got her own house and isn't staying at the hotel with Xscape. 
Tamika feels like nothings right in her life and wants to make things right with Tocha but doesn't know how. SWV's manager Dan ask the group if there's anything they're worried about concerning the show; and Coko admits she's concerned about the transitions. Although the show's two days away, nothings set in stone and that makes Coko nervous.
The next morning, Taj is struggling with her stomach and decided to have Tums for breakfast. Meanwhile, Tamika and her husband are going to get Chicken and Waffles as Tocha gets her makeup done. Tocha complains of having a long day with rehearsals later, as Rocky takes Tocha outside to eat. Rocky ask Tocha how she's feeling and Tocha's not happy by the way things are going.
LaTocha claims to be caught up in the "noise" and Rocky claims that he doesn't have time for the betrayal. Rocky tells producers that it's not true that he stole Tamika's money nor getting kick back from shiesty promoters. Rocky claims we can't prove that but continues stuttering in his confessional. Tocha and Rocky continue living in their false reality as Rocky tells Tocha to make peace with ending things with Xscape. Later, SWV and Jalen arrive to rehearsal. The stage and set looks great as their creative director gives the ladies directions. LeLee's a little nervous but is doing great so far as the members of Xscape arrive, without LaTocha.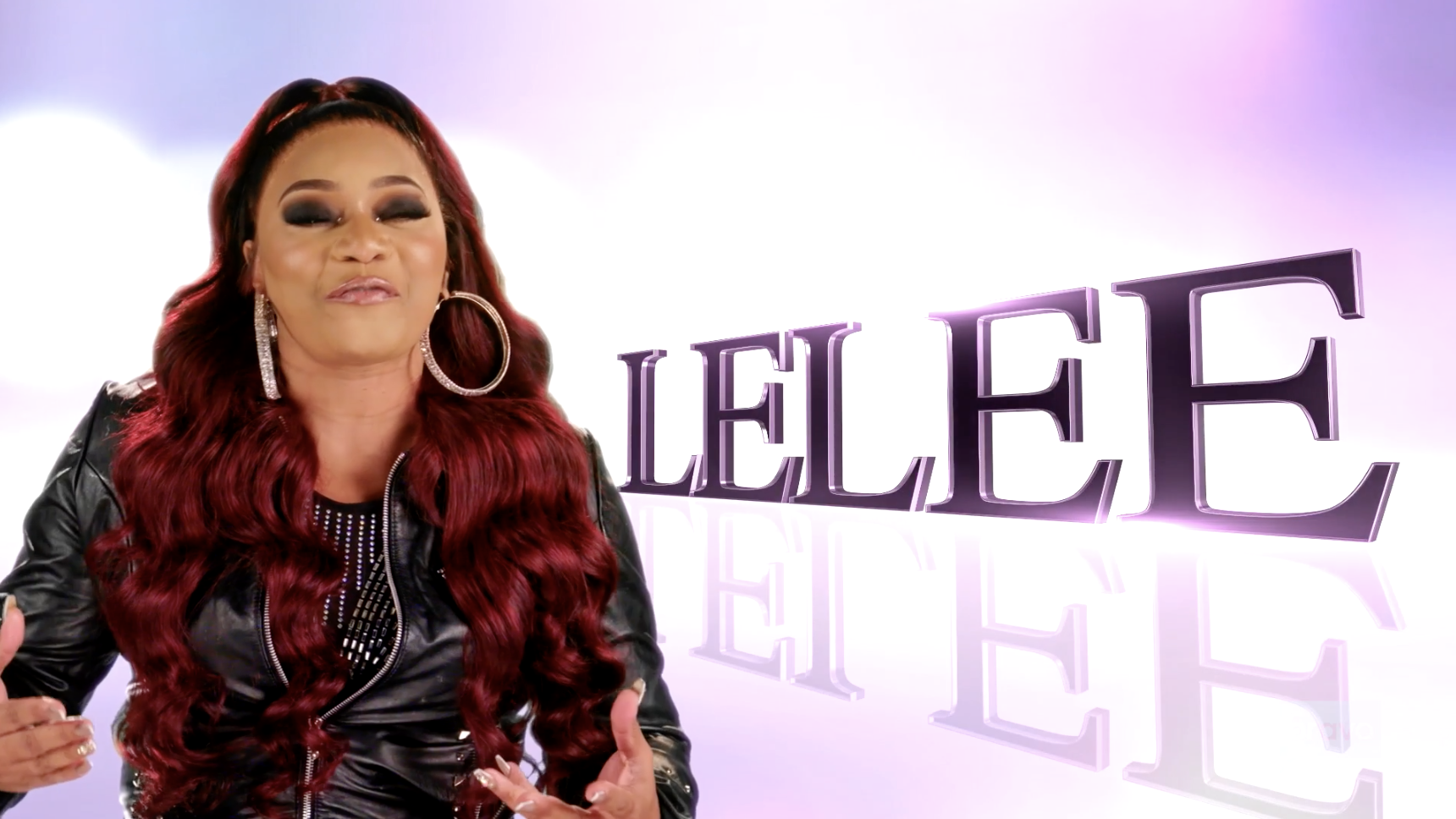 Tocha's in a sprinter van complaining as she takes her sweet time getting there. Tocha arrives and Tamika looks disgusted at the sight of her. Tamika says in her confessional that Tocha's entourage is actually Rocky's people! Tamika believes Rocky has control over LaTocha and I agree. Xscape's on the stage as they practice their transition and make changes along the way. Kandi ask a question but Dan's getting frustrated and urges Steven to continue. Taj thinks Xscape keeps messing up and SWV does seem to have more control than Xscape LOL. Kandi ask another question and this time Taj gets a little snappy because they haven't gotten passed the first two songs SMH.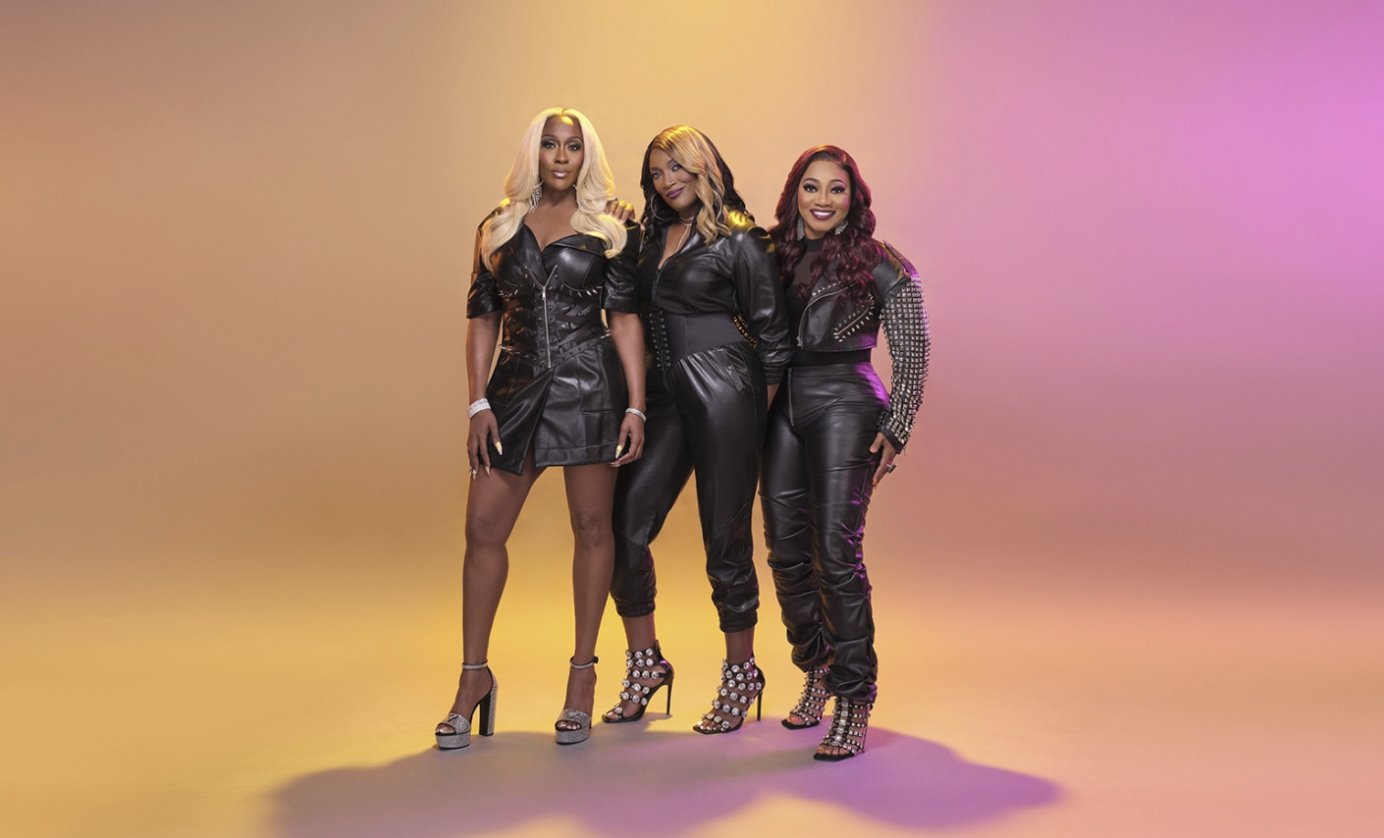 Steven ask the ladies if they'd like to perform "Living in Vain" together and Coko's not having it. Taj agrees that SWV can be on stage with Xscape as they sing it, but Steven thinks the stage looks more cohesive with everyone together. Taj is getting increasingly frustrated as she makes her way to center stage and Coko's getting vocal about running out of medication and wanting to fight someone. Coko's tired of Xscape walking over them and Taj wants everyone to get it together to show women's empowerment. Don Juan says "That sounds corny" from the audience and Taj goes off. Once Steven tells Taj that Don Juan's the one who made that comment, Taj wonders who he is to boss them around?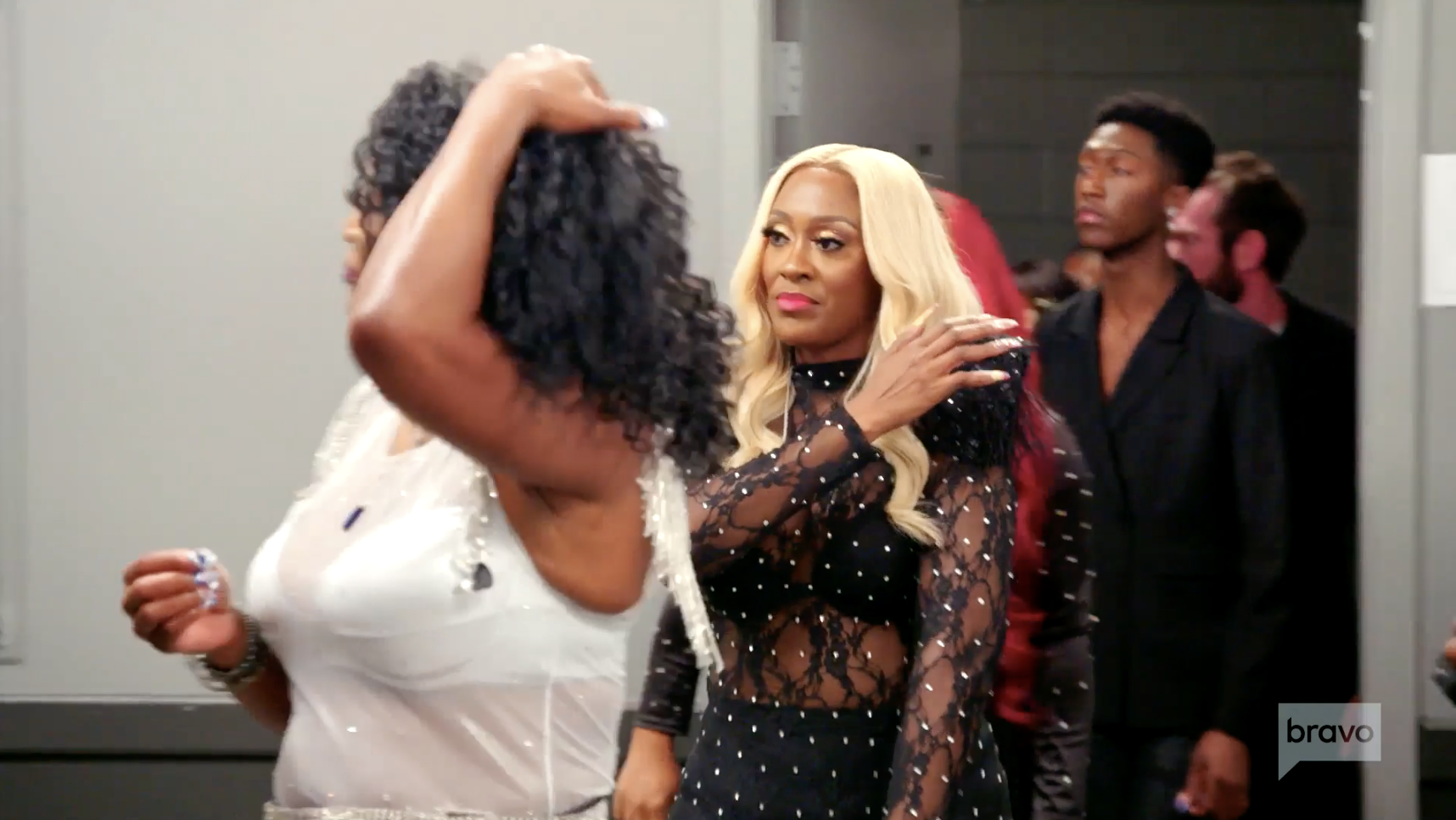 Taj is trying to make things cohesive and tells Don Juan to shut the f*** up. Coko laughs on the side saying "it ain't me," and Taj has had it with everyone. Steven gets the ladies refocused because they have a bunch more songs to go through. It's the night of the show and the ladies are backstage getting ready as Kandi ask Tamika if she's spoken to Tocha lately. Kandi realizes this may be the last time all four members of Xscape perform together and Tamika doesn't bat an eye LOL. Tocha didn't speak to Tamika when they saw each other and contemplate whether to talk with LaTocha before or after their show.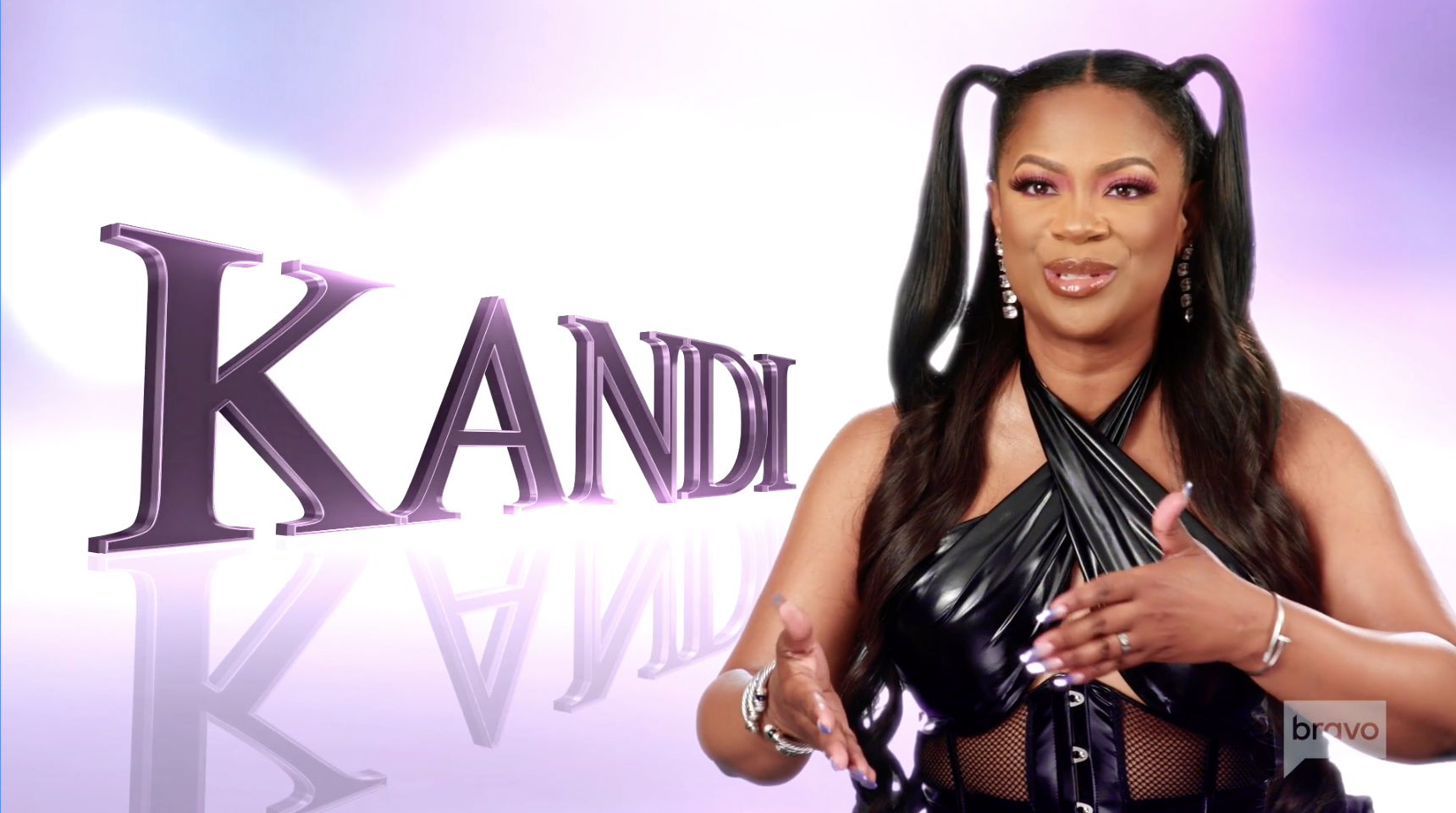 Tamika's struggling with her decision to confront Tocha in front of the group but understands Tocha's the one in the wrong here. Tocha shows up with thirty people with her and walks in like she's Beyonce. Tocha doesn't speak to her group members and goes into her own room to get pampered by her team. Kandi believes Tocha's trying to pretend to be bigger than she is and screams that nobody cares. Tamika calls Rocky, "Ewin scissor hands" and states she's fine not talking to Rocky again. 
The crowd's arriving and the energy is increasing! It's time! The fans are hype and look beautiful as LeLee calms her nerves down. A One is the host and it's ten minutes to showtime. The ladies look great as they pray for a great show and head to the mainstage.  SWV begins their set with "Anything," and the crowd goes wild! SWV sounds amazing and they look just as good. Xscape begins with "Love on My Mind" and everyone sounds great, even LaTocha. Kandi loves the response from the crowd and I'm jealous I wasn't at this show. Taj's so grateful for their fanbase and is grateful for the longevity SWV has in the game. Xscape and SWV perform a gospel song together and surprisingly this is the first song they ever wrote.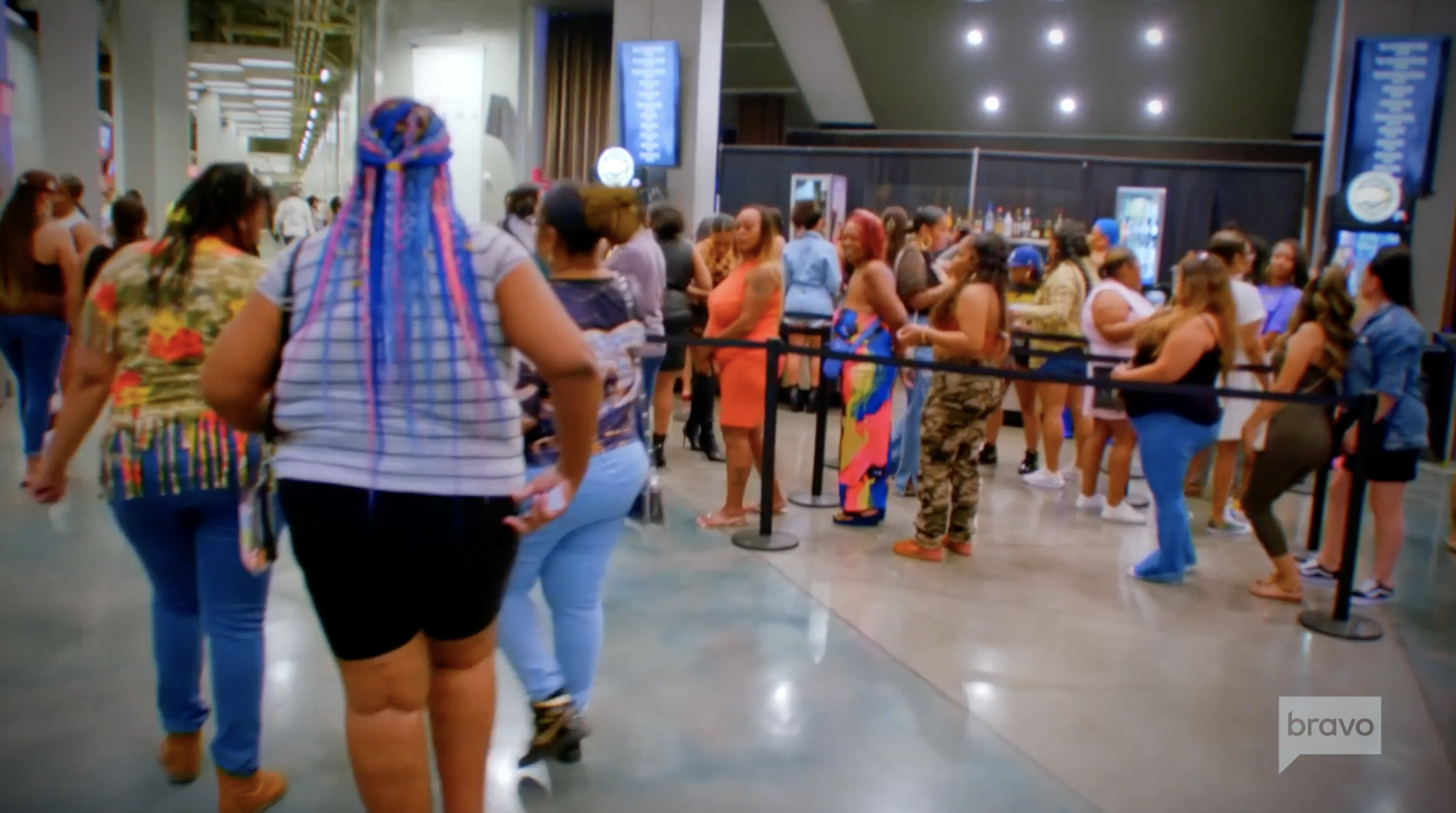 Tocha thinks the rocky road to get to this point was worth it and the ladies close out the show by celebrating 30 years in the music industry and closes their segment with my personal favorite, "Weak." Xscape closes their segment with "Understanding" and the ladies did an amazing job giving us a show on and off stage. LaTocha can feel the shift in her chemistry with Tamika on stage but continues giving the fans what they want. SWV and Xscape thank everyone for coming out and take a bow together. Backstage, the ladies think the drama was worth the amazing show they just put on and considers doing this again.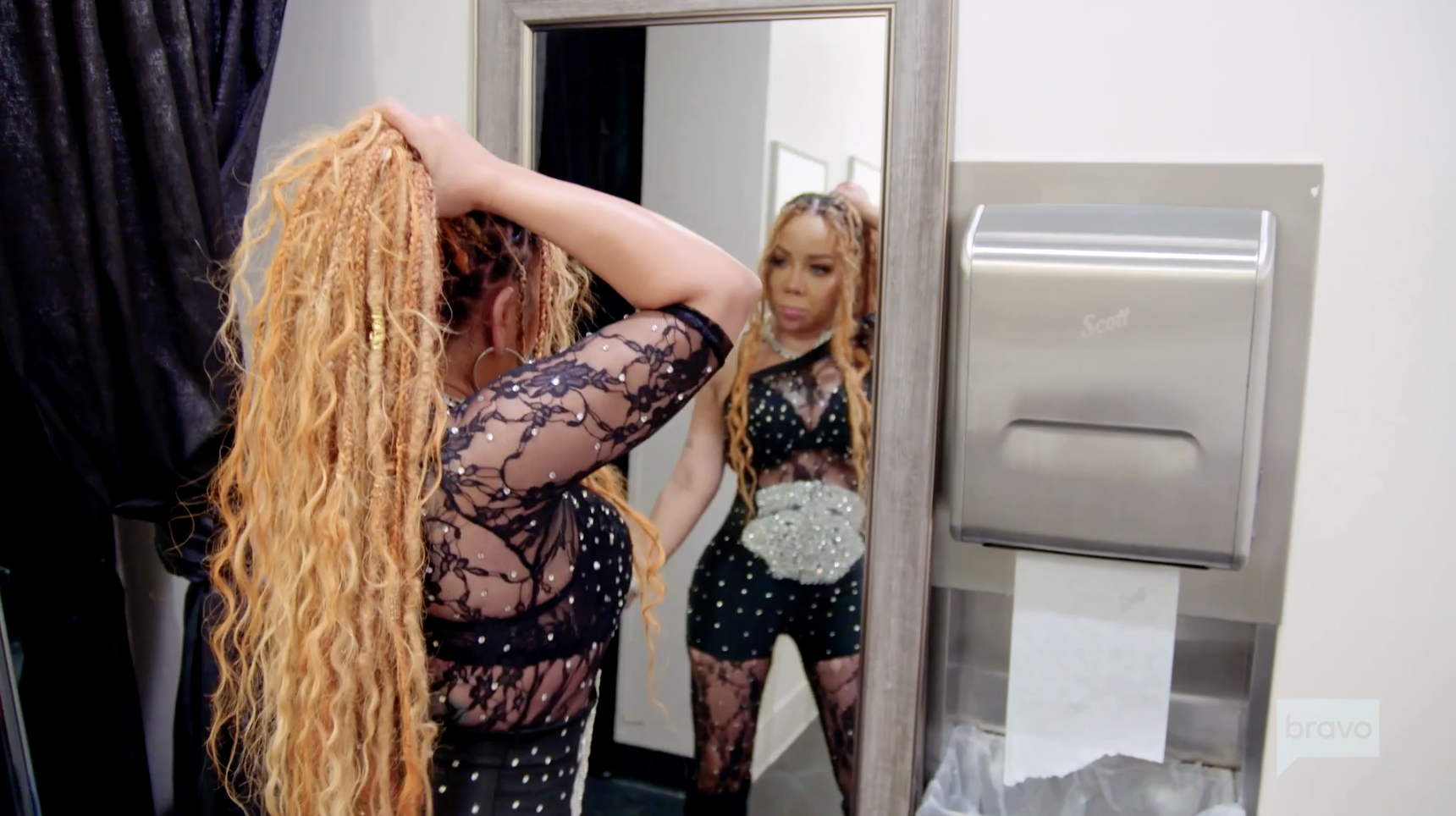 Meanwhile, Tamika pulls Tocha to the side so they can talk alone. Tocha doesn't want to talk because she's tired but Tamika's not taking no for an answer. LaTocha tells Tamika she doesn't want to be around chaos and soon the two are going back and forth without listening to each other. Tocha tells Tamika that's who she is, and Tocha claims she wants Tamika to be honest. Tocha thinks Tamika's jealous of her relationship with Rocky and soon Tocha says her entourage is more family to her than Tamika.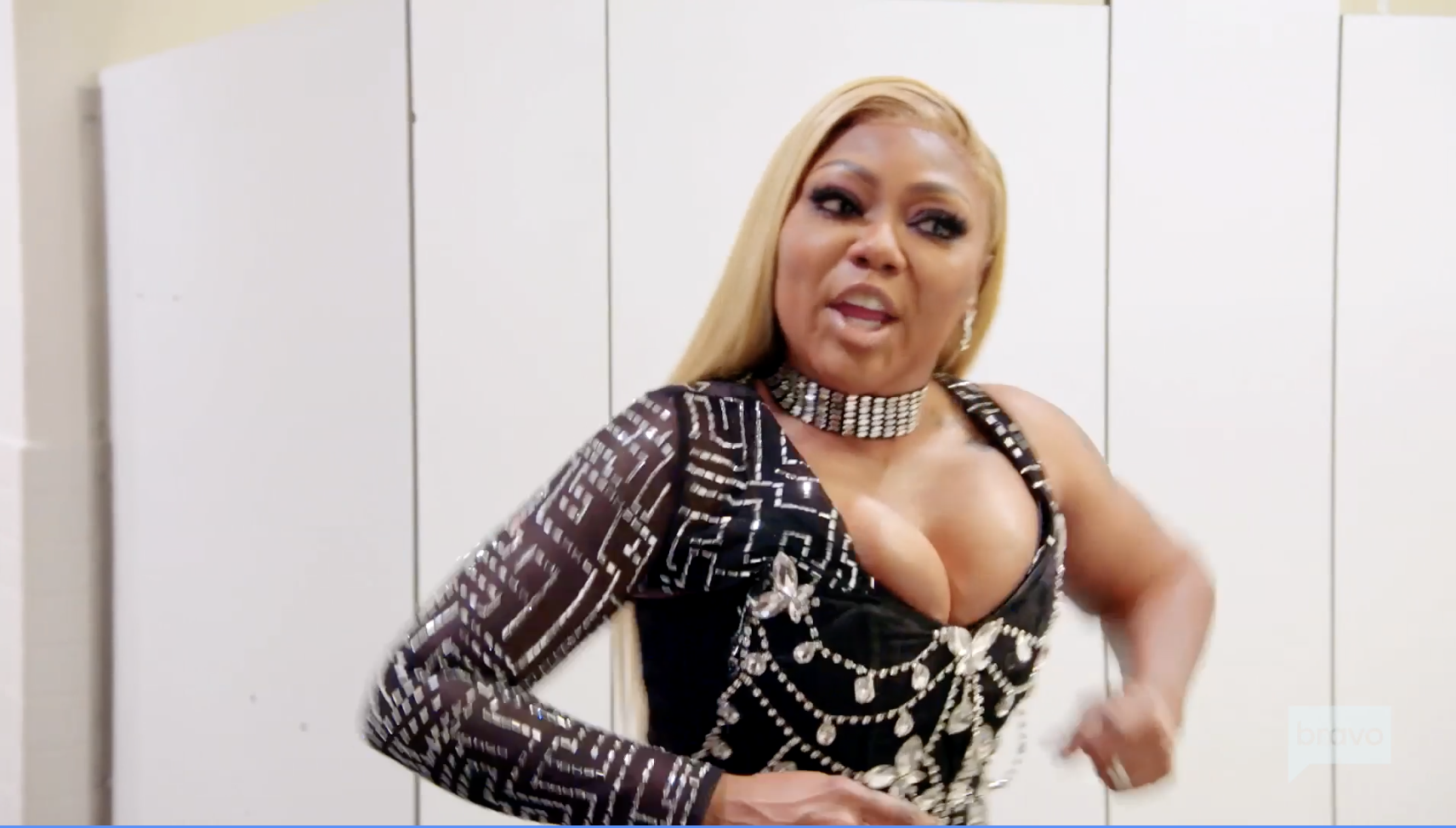 The sisters continuing yelling at each other before they separate, and Tamika threatens that Tocha will be broke soon. Tamika says Tocha's entourage can keep her and that she's not begging anyone to be her sister. Tamika's emotional and says she loves LaTocha and always will as Kandi hugs Tamika as Tiny and Kandi to comfort her. Also, SWV is celebrating the song "Weak" going triple platinum as they relish in their accomplishments.  What a wild ride! Thank you for rocking with us for the recap of Queens of R&B: SWV & Xscape Finale.
Stay Connected With All About The Tea: Twitter Ι Instagram Ι YouTube Ι Facebook Ι Send Us Tips
LeAndra Williams is a content contributor at All About The Tea. She's a social worker and (super) mom by day, and a reality T.V. junkie by night.