Tom Sandoval Tried To Break Up With Ariana Madix Multiple Times Before Affair and He's Obsessed With Raquel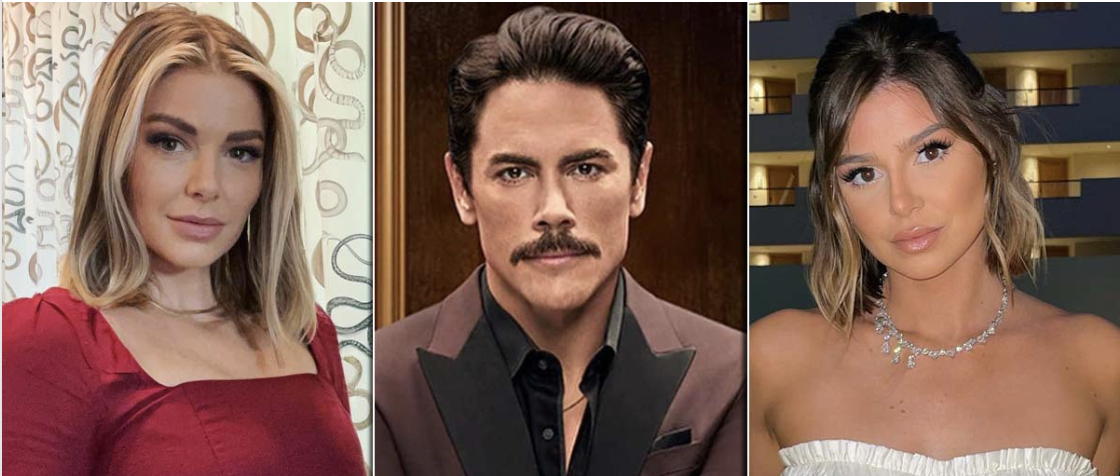 Tom Sandoval Tried To Break Up With Ariana Madix Multiple Times Before Affair and He's Obsessed With Raquel 
Tom Schwartz was brutally honest about his Vanderpump Rules co-star Tom Sandoval's infidelity with Raquel Leviss during the latest episode of Watch What Happens Live, which aired on Wednesday.
"Tom was having, like, a midlife crisis," the 40-year-old Schwartz & Sandy's co-owner shared.
"I learned in August, in late August about the affair, the one-night stand — allegedly," he said, later adding that "there was a lot of gray area there," regarding the extent of the affair.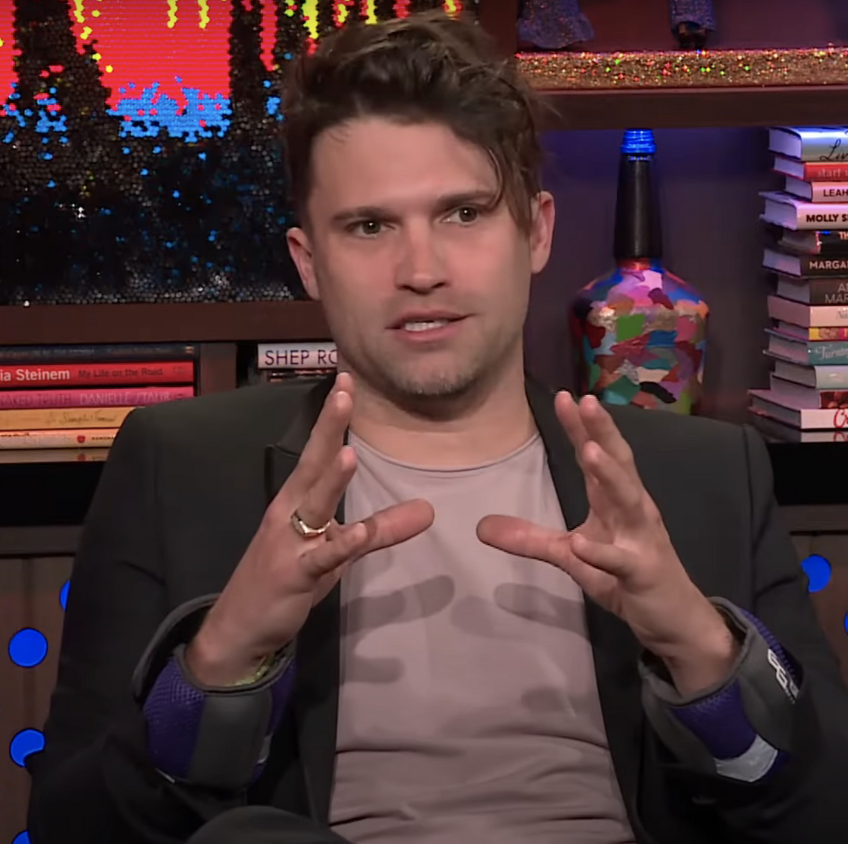 He added, "From my point of view, it became, like, an emotional affair — which is still inappropriate."
During the April 5 episode of Watch What Happens Live, host Andy Cohen, pointed out that at the Vanderpump Rules reunion — Tom Schwartz stated that he was unaware of the affair until earlier this year.
Schwartz explained, "In January, Tom came to me … and he told me that he was in love with Raquel. I was flabbergasted."
After confessing to his closest friend, Tom Sandoval's infidelity had become widely known as an "open secret."
"After that, I mean, Tom kind of got flagrant — he was brazen," said Schwartz. Saying the relationship "was a release for him," Schwartz also confirmed rumors about a boys' trip onto which Sandoval, 40, "smuggled" Raquel Leviss, 28.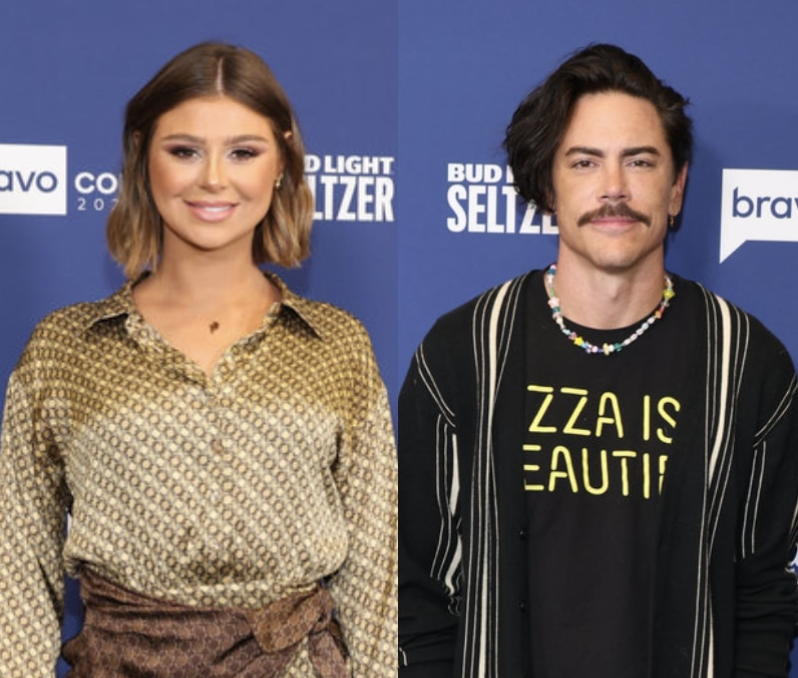 When asked why he didn't inform Ariana Madix, 37, about the affair — Schwartz stated that he had been hesitant to do so because, "being fed a narrative that [Tom] has broken up with Ariana, or attempted to multiple times — many, many times. And he's not happy, they're not healthy, they're not intimate, blah blah blah."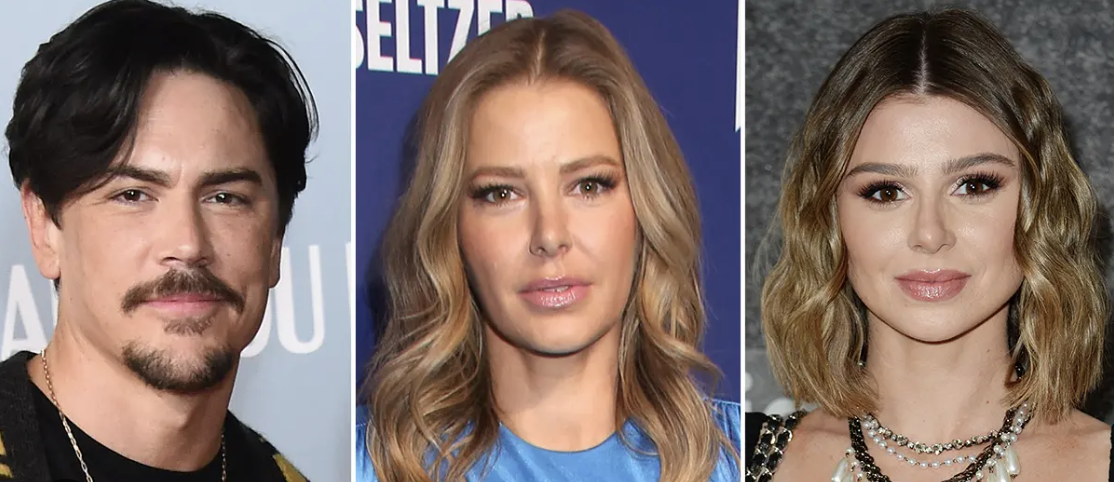 He continued, "He did a good job of placating me. … And he told me he has a game plan, he's gona do the right thing — and then he just kind of continued to kept procrastinate."
In response to Andy Cohen's inquiry about whether Schwartz was also upset with Leviss, he conceded, "I'm more upset with Sandoval because he took advantage of my kindness. And he put a lot of people, not just myself, in very compromising situations where our integrity was at stake."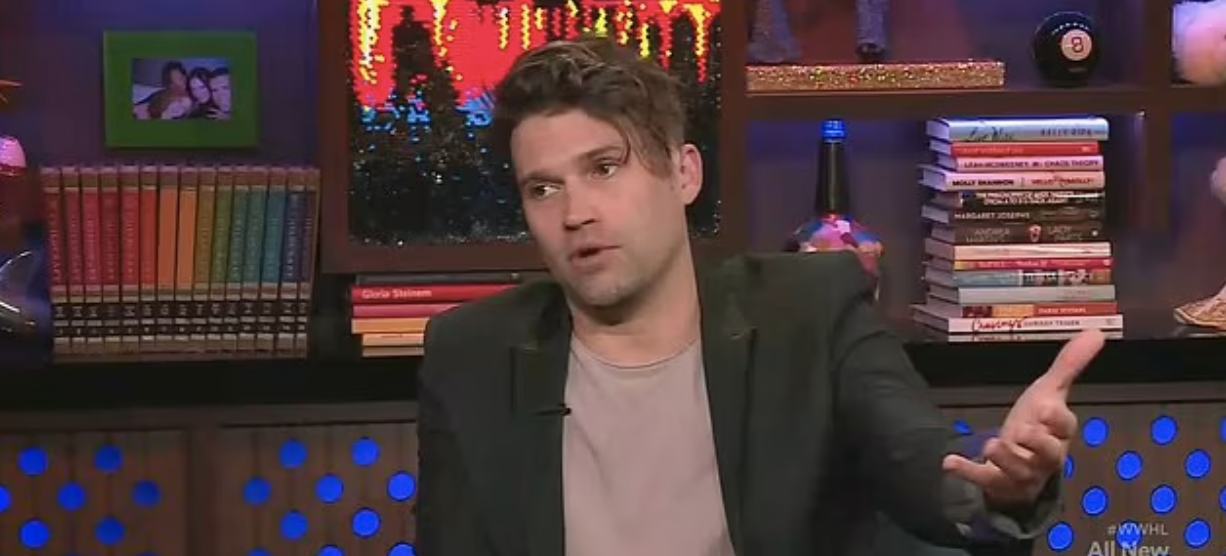 Tom Schwartz said Tom Sandoval "became obsessed" with Raquel, that she had become, "his heroin. He's addicted. It's an infatuation of all infatuations. Raquel is Tom's heroin. … Man, he got lost in the sauce."
"Is he still lost in the sauce?" asked Cohen.
Schwartz affirmed, "I think he is."
John Owen Lowe, who was also a guest on Watch What Happens Live and co-created the Netflix series "Unstable" with his father Rob Lowe, inquired whether Tom Schwartz had been too passive despite being aware of his friend's extramarital relationship.
"Yes, admitted Schwartz. "By necessity, though. I was going through some real-life, high-stakes stuff. I was in the middle of a divorce, I was going bankrupt, my dad almost died, my brother got cancer…."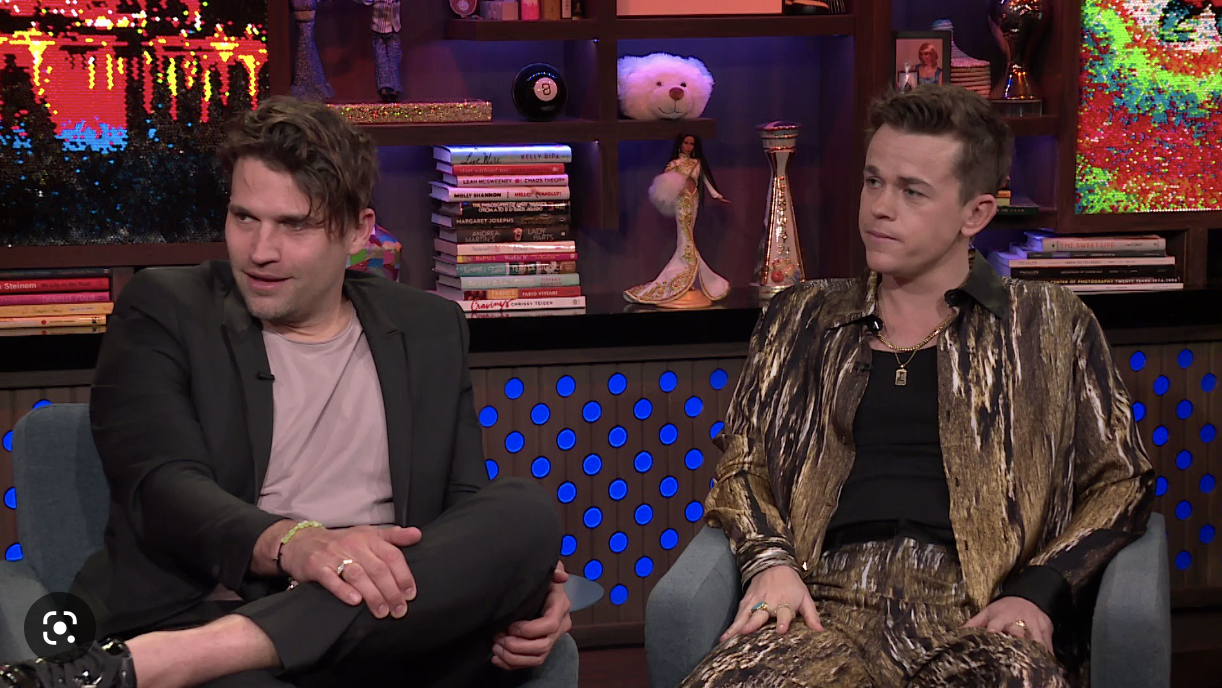 "I'm not morally bankrupt," he insisted. "I was consumed in my own little world. And maybe I should have been more proactive about it. In my defense, I did tell Tom exactly what he needed to do. He agreed, and then he didn't do it."
Almost three weeks following the Vanderpump Rules reunion, Schwartz stated that Sandoval is currently in a good place. "in shock … he's like a shell of himself. He's not realizing the impact this has on other ventures — his business, his band, first and foremost Ariana. … It's bad, man."
In regards to the chaotic reunion showdown Sandoval and Raquel faced, "I have never seen such a ruthless denunciation of two human beings in my life. Ariana had a fire in her. I mean, she eviscerated those two. I didn't know she had it in her. I've never seen anything like it in my life. Tom [got more heat], for sure. Raquel took some blows, but, yeah, Tom got just eviscerated."
Schwartz specifically clarified. "I'm not trying to evoke any sympathy for Tom, he knows what he did was disgusting. He knows he could not have handled that affair any worse."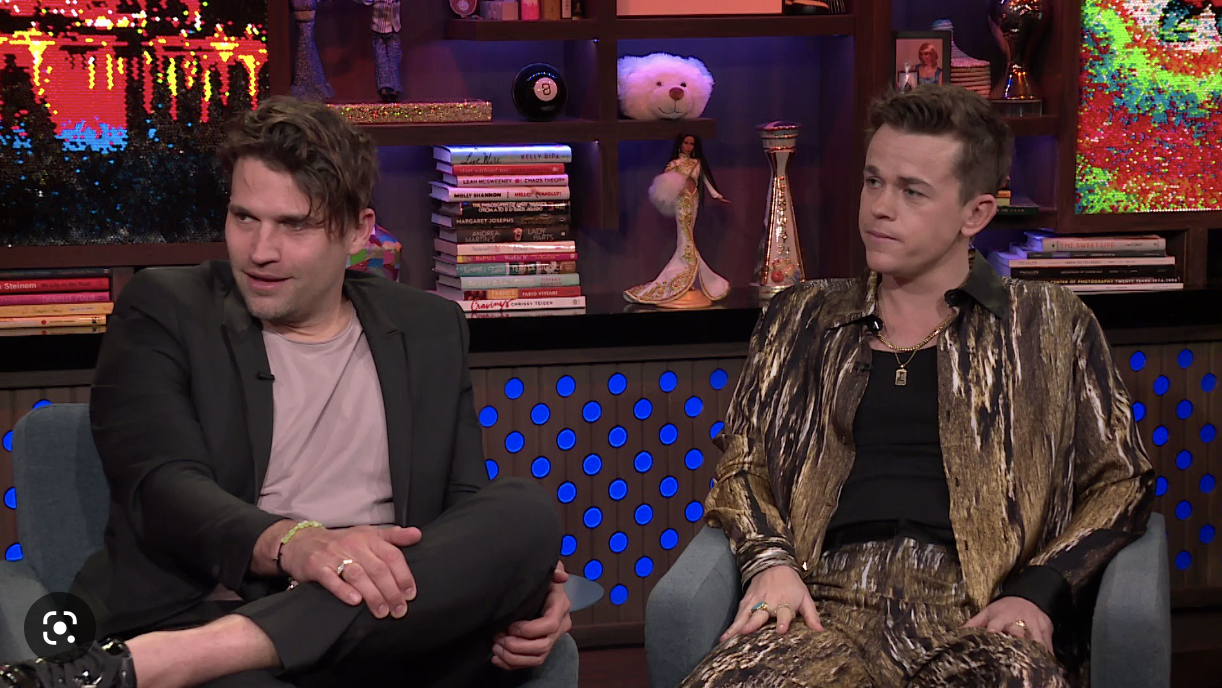 When asked by Andy Cohen to share his final remarks, Schwartz replied, "Tom, I know the whole world hates you, but I'm not gonna abandon you, old buddy. I'm not gonna abandon you."
Speaking to fans, he added, "[Tom] knows he's a monster for what he did. If you see him, give him a hug. Maybe he doesn't deserve it, but give him a huge. He's down bad."
According to a mid-March report by TMZ, Schwartz stated that Sandoval had been managing "alright" following Madix and the public's discovery of his romantic involvement with Leviss.
"I mean, he has a sense of profound sadness, rightfully so, that he's a piece of s—. And to some extent, maybe he is," Schwartz said. "But he knows he f—ed up, and the whole thing is just really sad."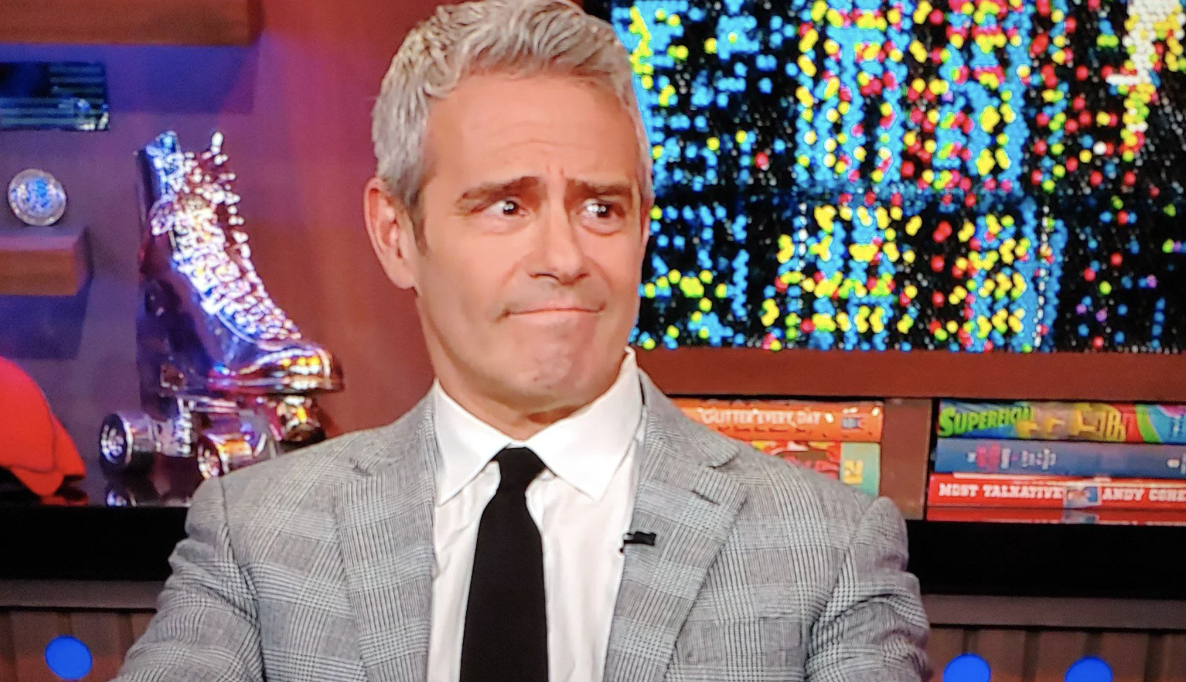 During a previous episode of Watch What Happens Live, Schwartz's ex-wife Katie Maloney declared that if she were to discover that Schwartz had concealed Sandoval's affair, she would "set him on fire."
Stay Connected With All About The Tea: Twitter Ι Instagram Ι YouTube Ι Facebook Ι Send Us Tips