'1000-lb Sisters' Tammy Slaton's Husband Caught In NSFW Hot Mic Comment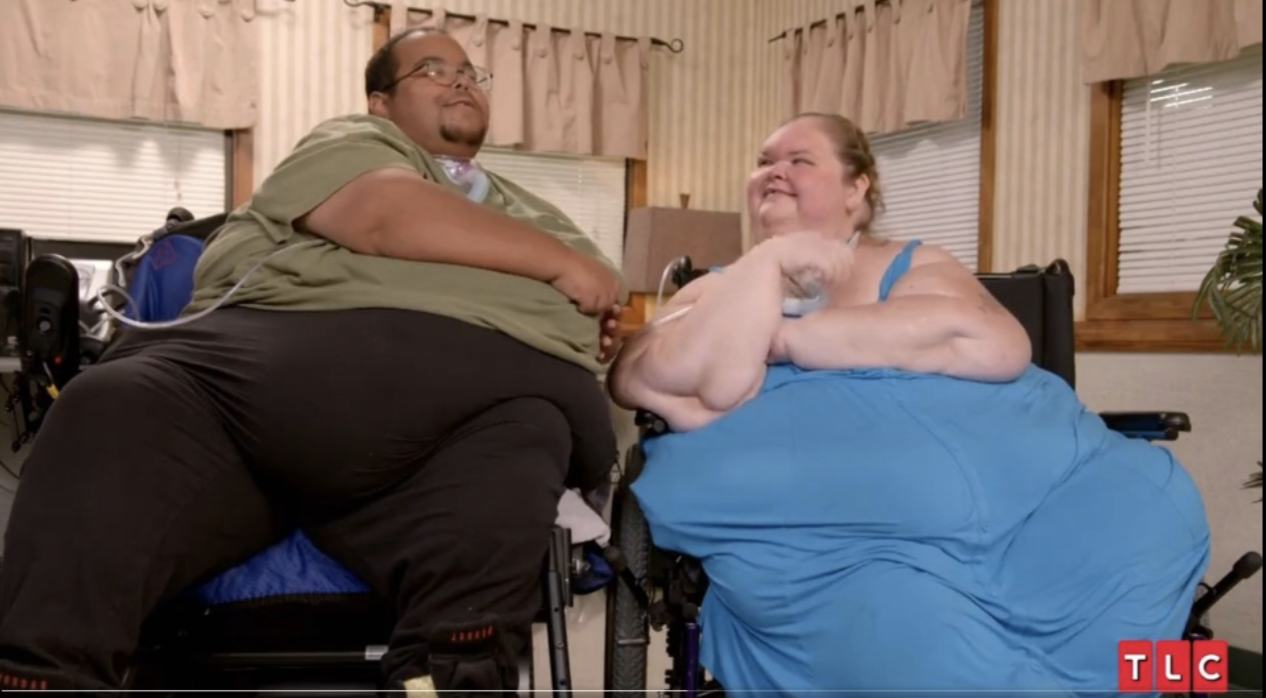 '1000-lb Sisters' Tammy Slaton's Husband Caught In NSFW Hot Mic Comment 
1000-Lb. Sisters star, Tammy Slaton has tied the knot with boyfriend, Caleb Willingham, who was caught on camera during the couple's wedding reception making a lewd comment to his bride.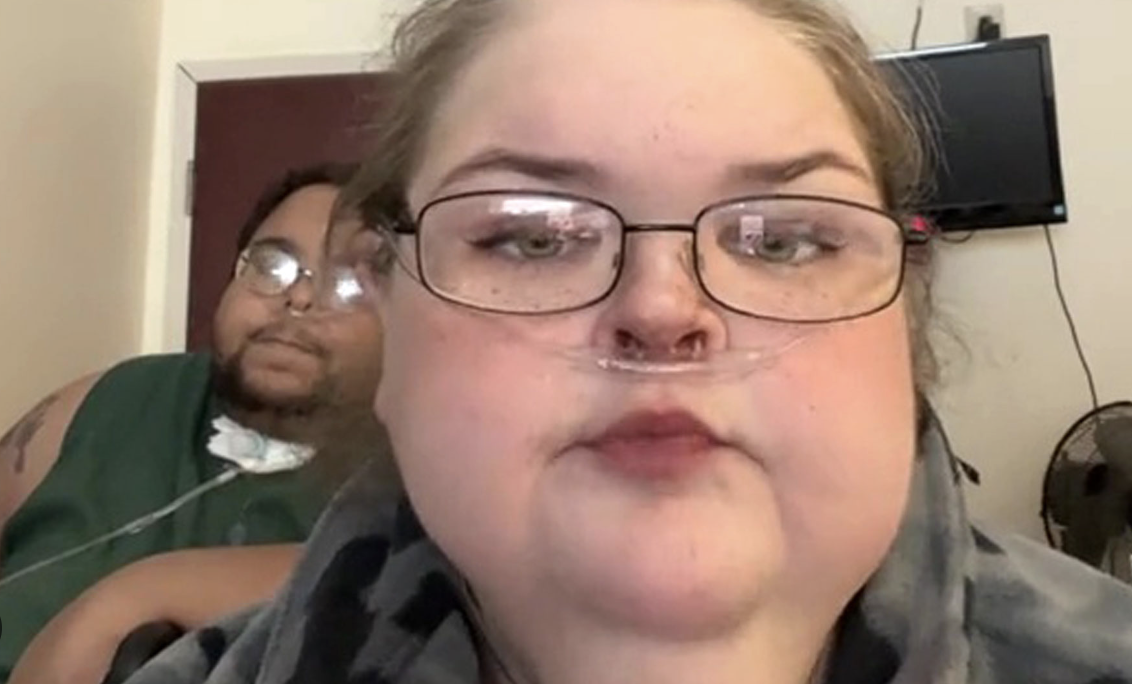 Tammy Slaton, 36, wed Caleb, 39, at Windsor Lane Rehabilitation Center in Gibsonburg, Ohio.
"You all knew me as Tammy Slaton, but now you'll all know me as Mrs. Tammy Willingham," Tammy proudly announced. "I'm married now!"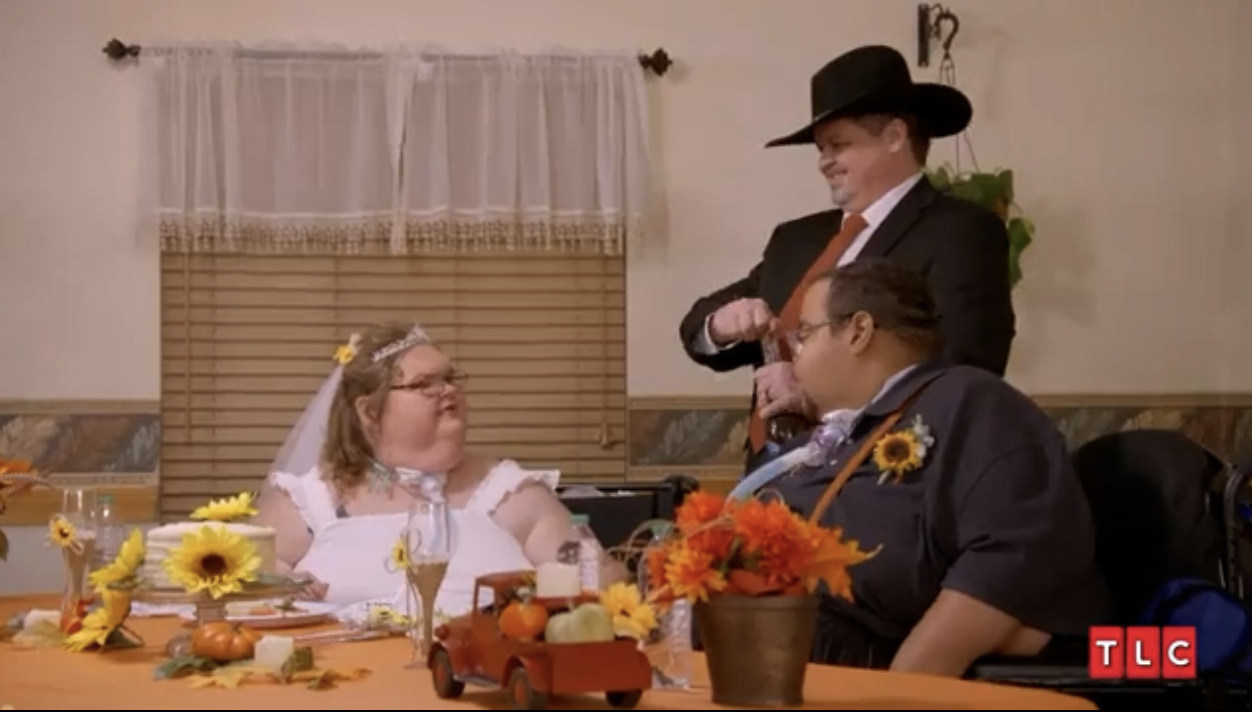 Tammy told her new husband while sitting at a table during their reception — "You look so handsome."
Caleb replied — "You better stop it, or I'm gonna eat that d**n cake right off you."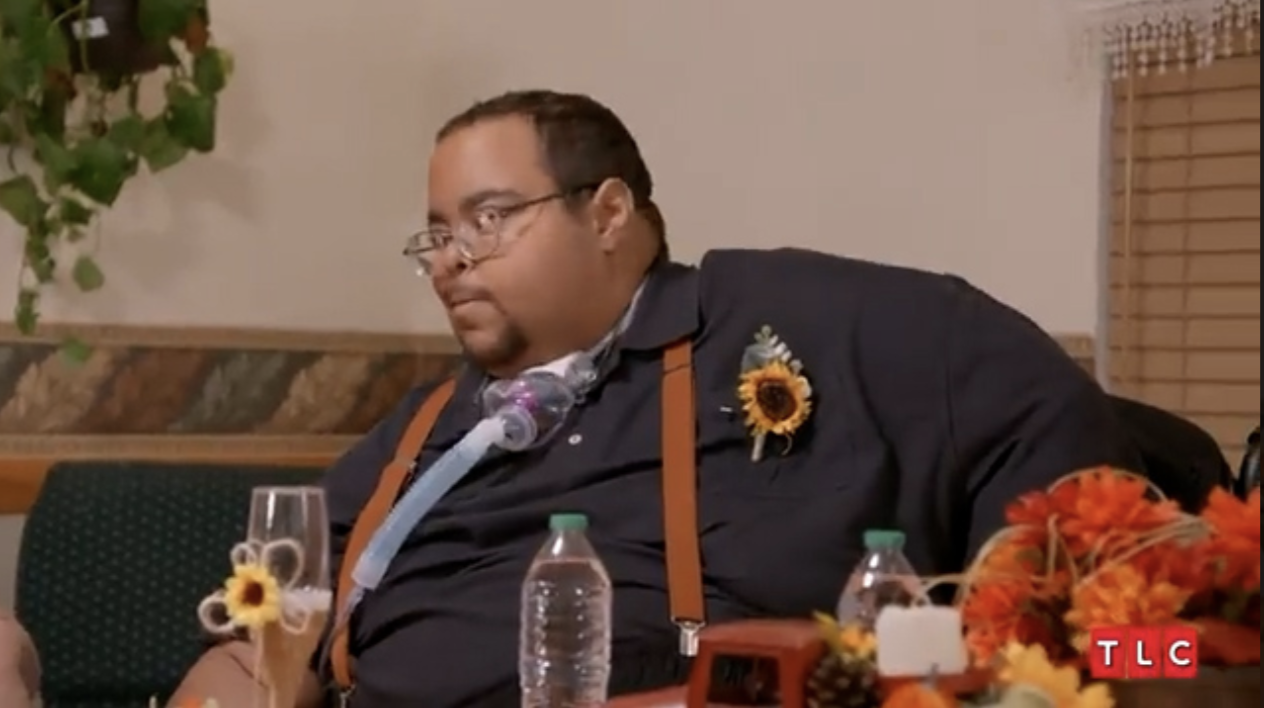 Tammy called her groom a "pervert," which led to Caleb declaring — "I'm gonna eat that cake off of your cake."
The reality star reminded her hubby that he was still wearing his TLC mic, but Caleb only shrugged off the reminder.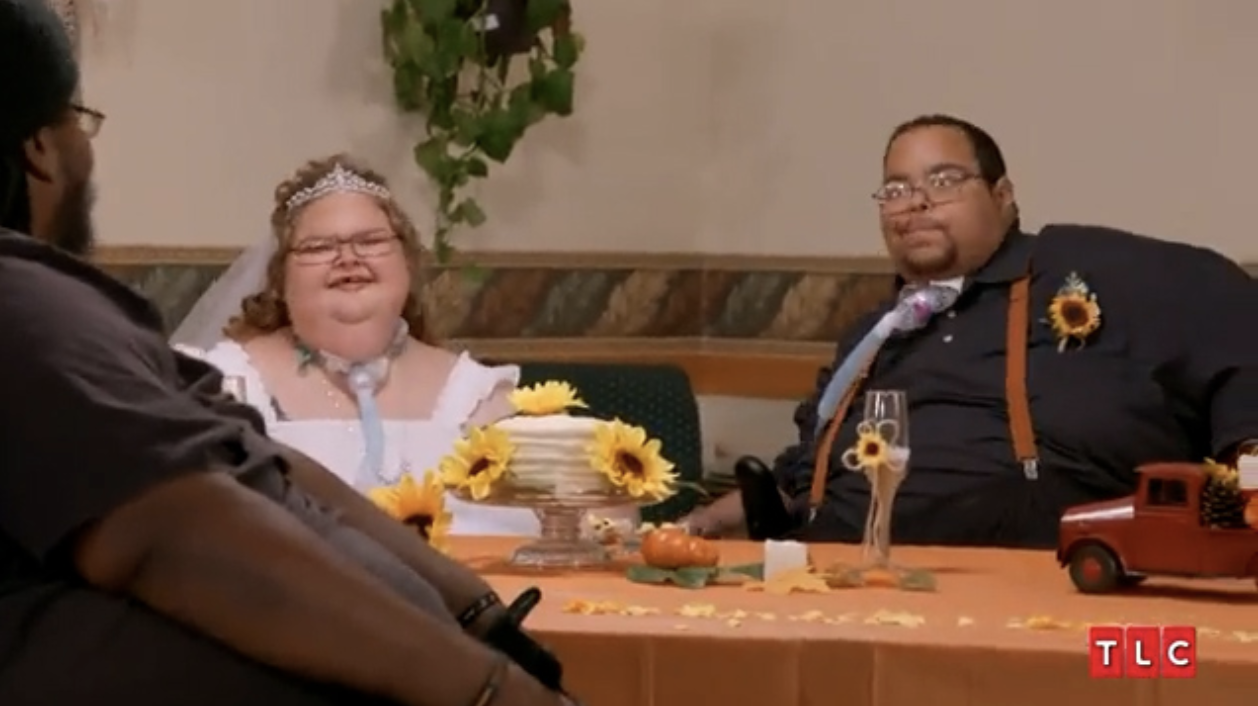 Fans had plenty to say about Caleb's questionable quips, and sounded off on social media.  
One fan said — "Okay so, does Caleb have a medical condition, or am I the only one that thinks he's got crazy eyes? The way he said 'I'm going to EAT THAT CAKE…. IM GONNA EAT THAT CAKE OFF YOUR CAKE' … dead."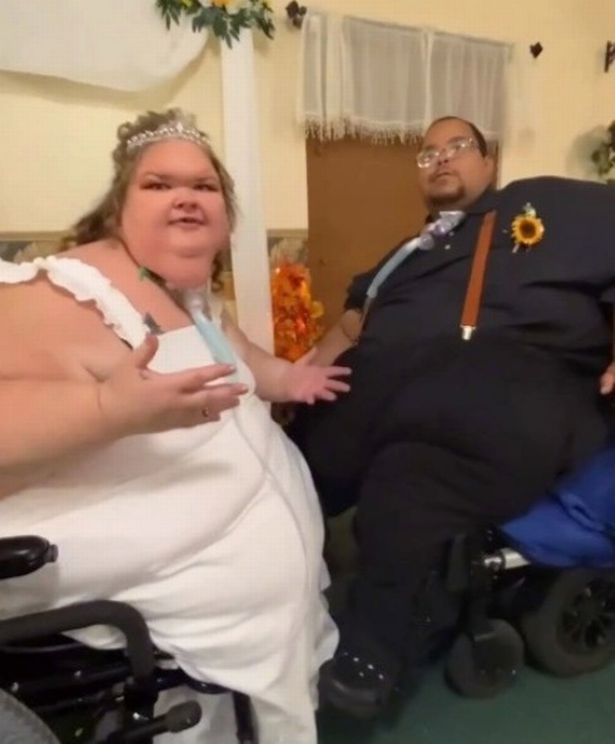 Another wrote — "How gross talking about eating cake off her cake. Like that to me is so trashy."
One viewer wrote a simple — "EAT CAKE OFF OF YOUR CAKE," adding a laughing emoji. 
Another noted — "Caleb done made my skin crawl off and sit next to me."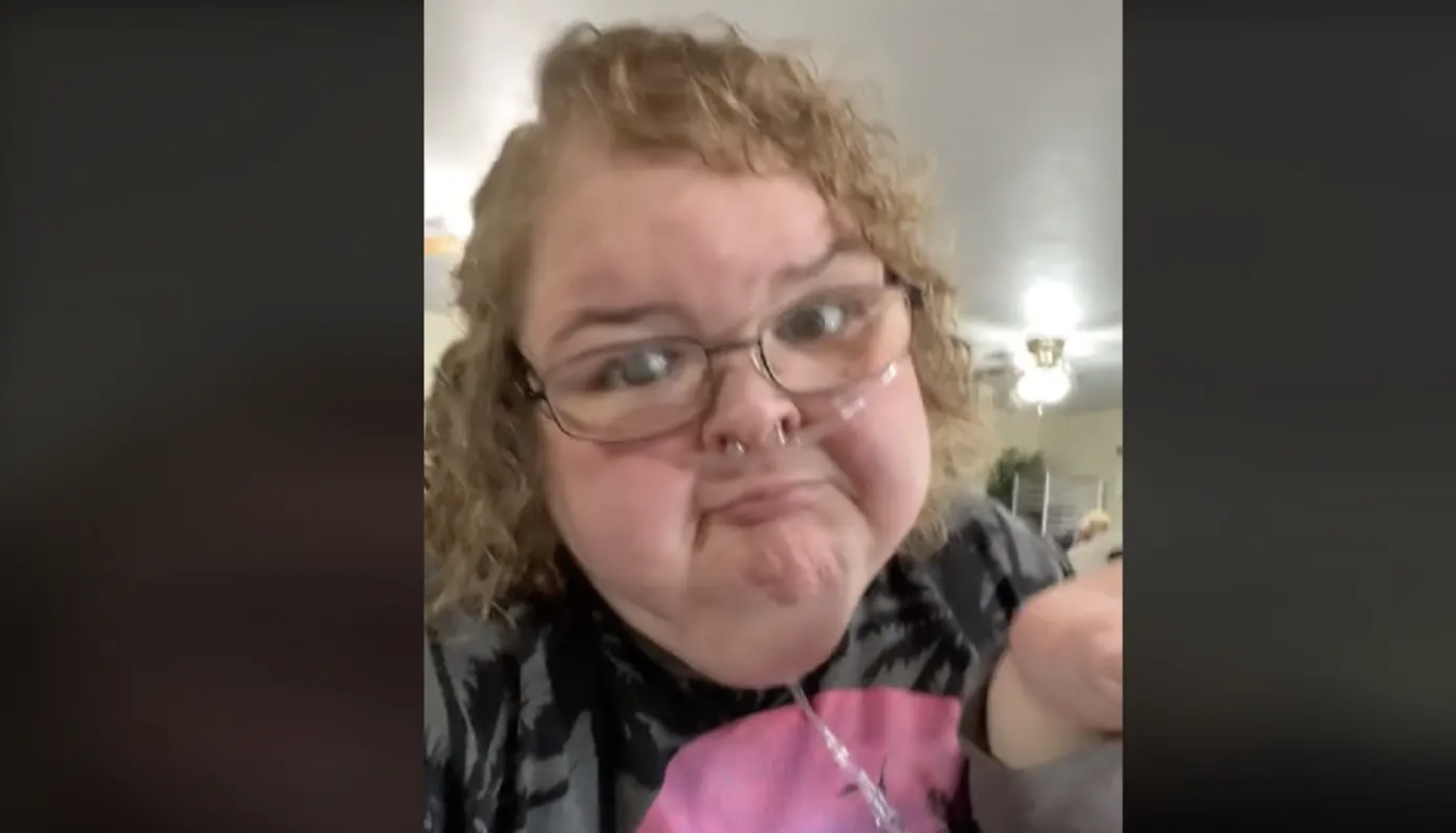 Caleb melted down before heading to the altar, after he realized that his wedding garb didn't fit him properly. 
Caleb told cameras — "I can't fit into these pants. They just felt tight."
A nursing assistant named Katie tried to help Caleb, who was breaking down in tears over the issue. 
"The only thing that's going right is that I know my wife is gonna be there," he said.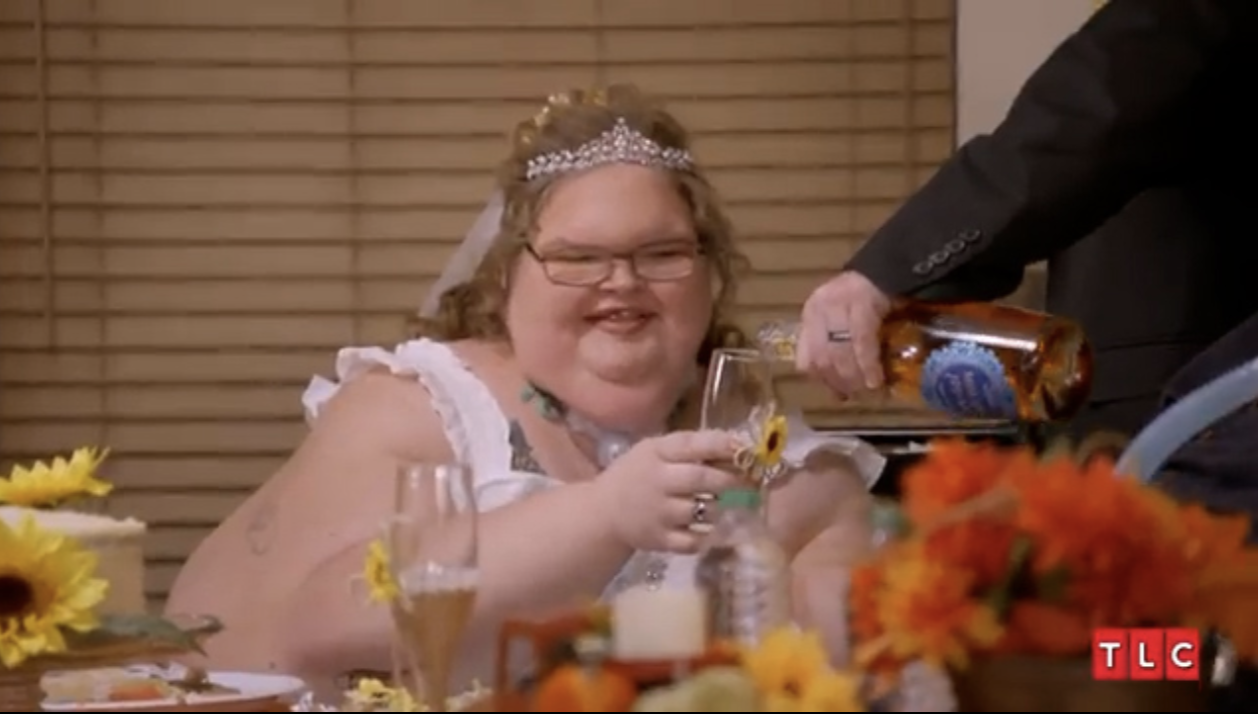 Katie suggested that he borrow a pair of pants from another resident living at the facility. 
Caleb said — "I'm just hoping everything's gonna be OK. All the more reason I gotta get the surgery and lose this weight."
He added — "I gotta be there for my wife and be there for myself."
Caleb was visibly relieved when Katie returned with a different pair of pants. 
"We were actually able to find some pants from another person in the building…I can't express how relieved I was," Caleb happily shared in a confessional spot.  
In an episode that aired earlier this month, Tammy broke the news of her engagement to Caleb, flashing her diamond engagement ring before cameras shifted to tease the shocked reactions of her sisters, Amy and Amanda.
Tammy asked her younger sis, Amy, to serve in the wedding party as she worked to pull together a quick ceremony. 
"You know how I was your maid of honor, wedding planner, whatever you want to call it? I wanted to know if you would repay the favor and do my wedding," Tammy asked, via a video call. "Be my maid of honor most of all."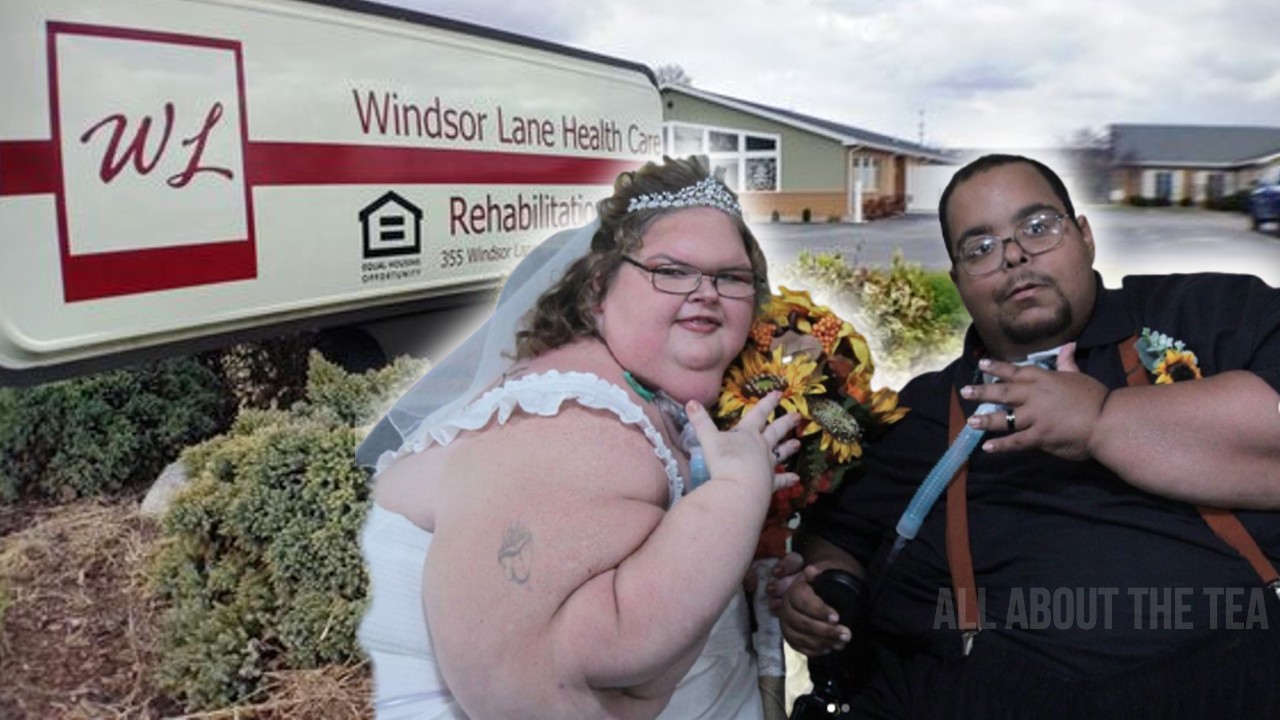 Amy agreed to take part in the wedding, but not before she shared her concern about the speedy courtship. 
She told cameras — "No matter what concerns I have, no matter if I met Caleb or not, my sister is getting married, and I'm going. At the end of the day, it's her health and her happiness." 
Amy added — "But if I meet him and there's some red flags…b***h, you ain't getting married." 
Stay Connected With All About The Tea: Twitter Ι Instagram Ι YouTube Ι Facebook Ι Send Us Tips
Nancy Zhāng is an Entertainment Blogger for All About The Tea. Nancy covers hot topics, recaps and celeb news. She loves to multi-task as a writer and a private chef. She received a B.S. in Mass Communications from LSU. Nancy's married and the proud mom of 2 German Shepherds.