RECAP: 'SWV & XSCAPE: The Queens of R&B' Kandi Demands Xscape Headline The Show, Tamika's Mother GOES OFF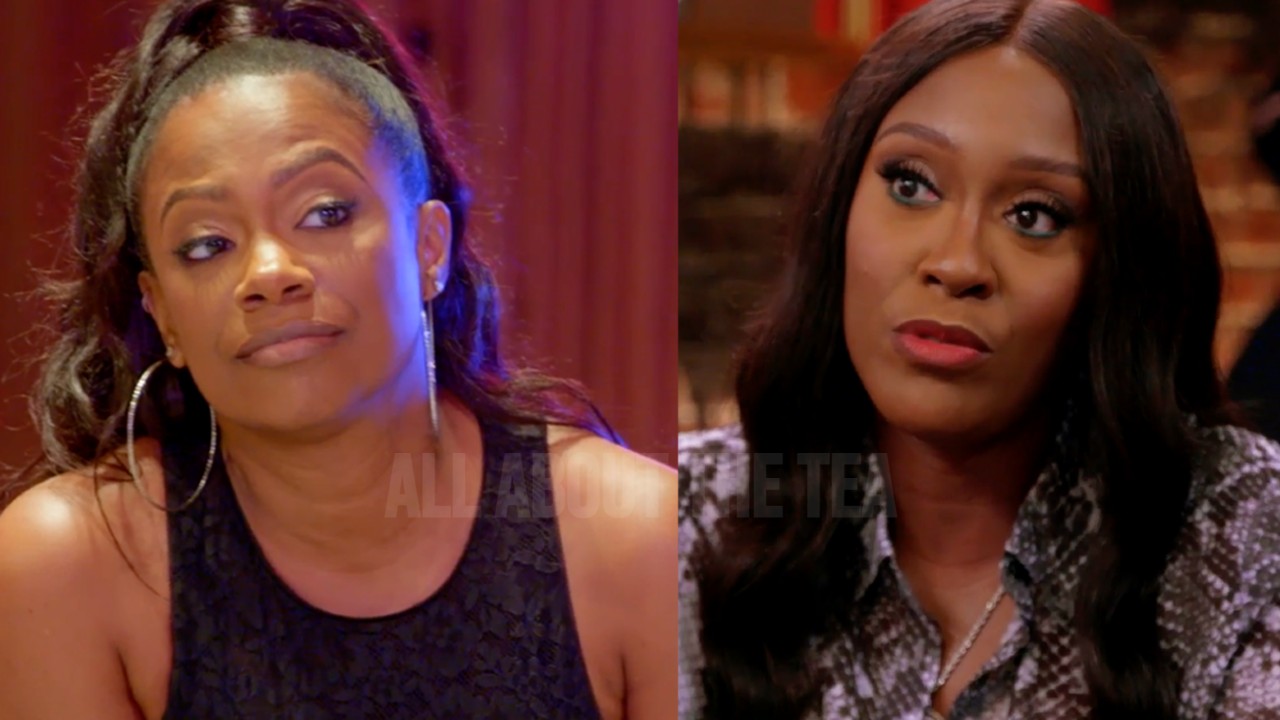 RECAP: 'SWV & XSCAPE: The Queens of R&B' Kandi Demands Xscape Headline The Show, Tamika's Mother GOES OFF
Welcome to Bravo's new hit show, SWV & XSCAPE: The Queens of R&B. To catch you up to speed, the two iconic groups decided to collaborate together for an upcoming show in Canada. The members of SWV are Tamara Johnson-George, Leanne "Lelee" Lyons, and Cheryl "Coko" Clemons.
We all know Kandi Burruss-Tucker as the lead singer of Xscape, but now we get the opportunity to learn about the other members of this exclusive group — Tiny Harris, Tamika Scott, and her evil sister, LaTocha Scott.
This episode we begin with Tiny dancing with her kids on the porch while Kandi checks on her son Ace's YouTube subscribers. Tamika's cooking with her daughter as Taj (Tamara) meets up with LaTocha at "The National Museum of African American Music."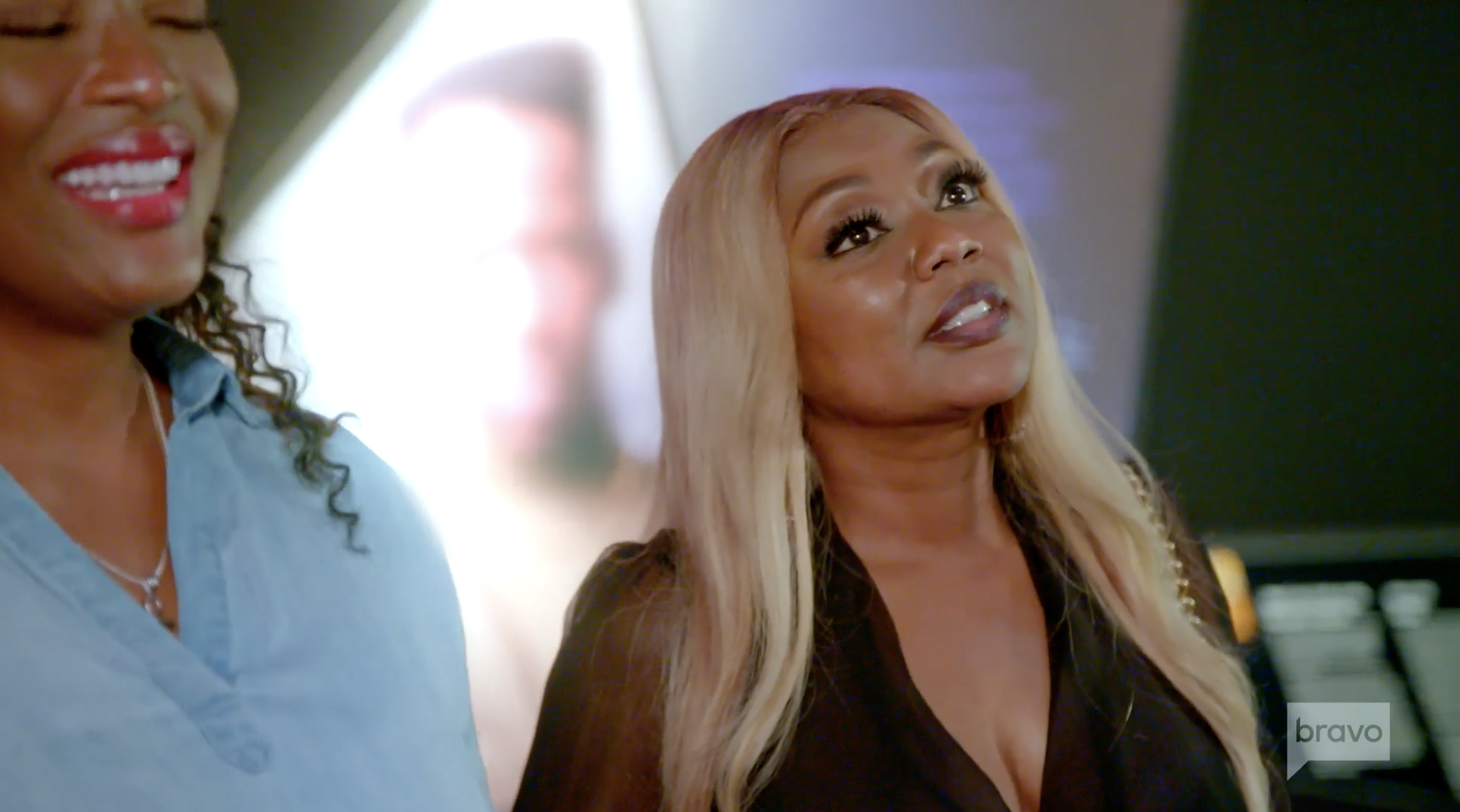 After greeting, the two ladies walk around to check out the museum as LaTocha reminisces in her confessional, about bonding with Taj in the past. The ladies discuss the impact of NWA's "Straight Outta Compton" and LaTocha's gospel roots. Taj reveals back when Destiny's Child was up and coming, that the group used to be super fans of SWV and that SWV used to take them along to autograph signings.
Taj shows LaTocha the space where Xscape's showcased and LaTocha is grateful for the legacy she's leaving behind. Taj and LaTocha sit down to chat and Taj wants to know what's the issue between LaTocha and her sister Tamika. LaTocha tells Taj that she felt body-shamed by Tamika and that there's a running joke about Tocha having a small butt in the group.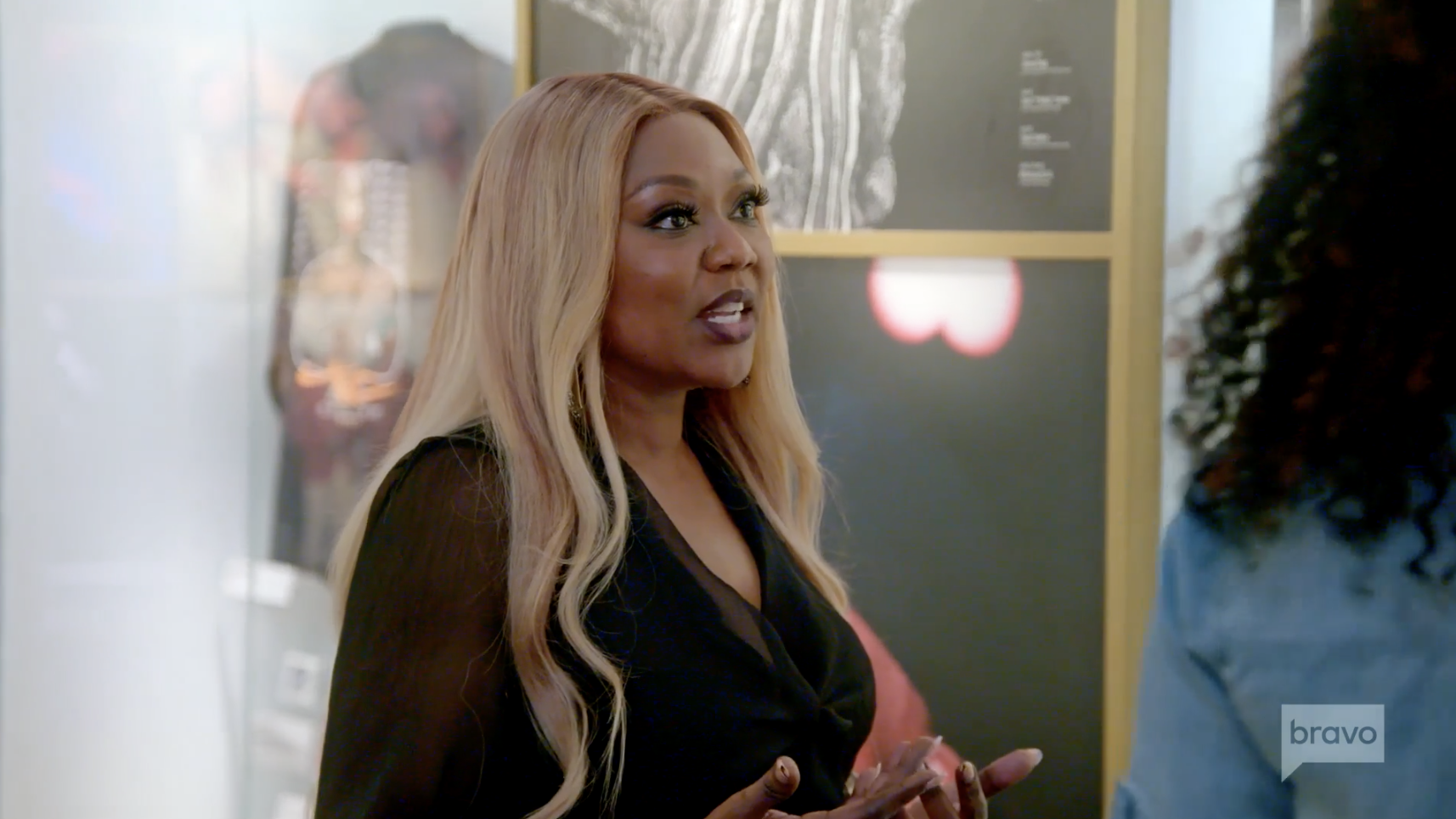 LaTocha tells Taj about the argument at their mom's house and Taj can sense there's more to the story than LaTocha's letting on. Taj wants the sisters to go back to the beginning and Tocha admits to having a meeting for a solo record deal. Taj is surprised and Taj ask LaTocha if she plans on leaving the group. Tocha claims she wants to step out and experience freedom, but I think it's clear LaTocha's ego is inflated. Meanwhile, Coko meets up with her friend Tamiya and Troy at a local restaurant to catch up. After ordering drinks, Troy inquires about what the ladies have been up to and gives Coko props on the 30th anniversary of SWV's debut album. 
The fans are also excited about SWV's and Xscape's upcoming show and Coko's besties are excited to go. Troy ask how Coko's doing and Coko states her mental has been good. In 2017, Coko was diagnosed with Bipolar Depression and explains her mood swings come in waves and that she sought help after she contemplated killing someone. Coko's glad she got help and loves how much she's grown over the years. Coko was put on medication, and she feels like it helps but recognizes it's a struggle every day.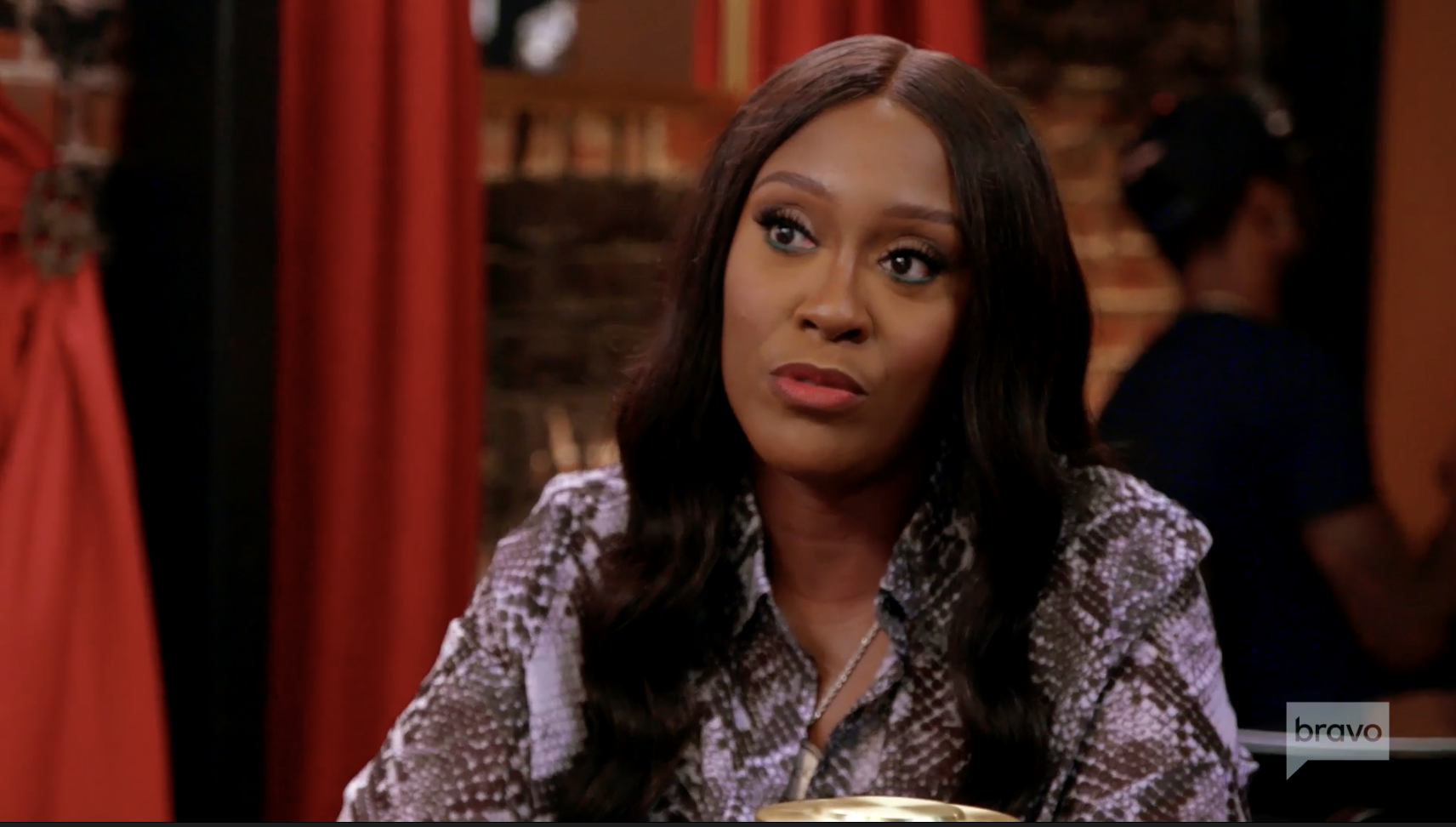 The crew laugh and make raunchy jokes before we see LeLee and the ladies of SWV prepare for an upcoming show in Pittsburg, PA.
Taj's plane was delayed but she was able to make it to Pittsburg with the rest of the members of SWV. Taj is struggling due to lack of sleep and reminisces on the good days when she was young and could eat what she wanted.
The ladies of SWV feel blessed that fans want to see them perform and back in Atlanta, Tamika's cooking in preparation for a visit from mommy dearest. To catch you up to speed, LaTocha and Tamika are beefing due to LaTocha and her husband Rocky *allegedly* stealing over thirty-thousand dollars of Tamika's royalties.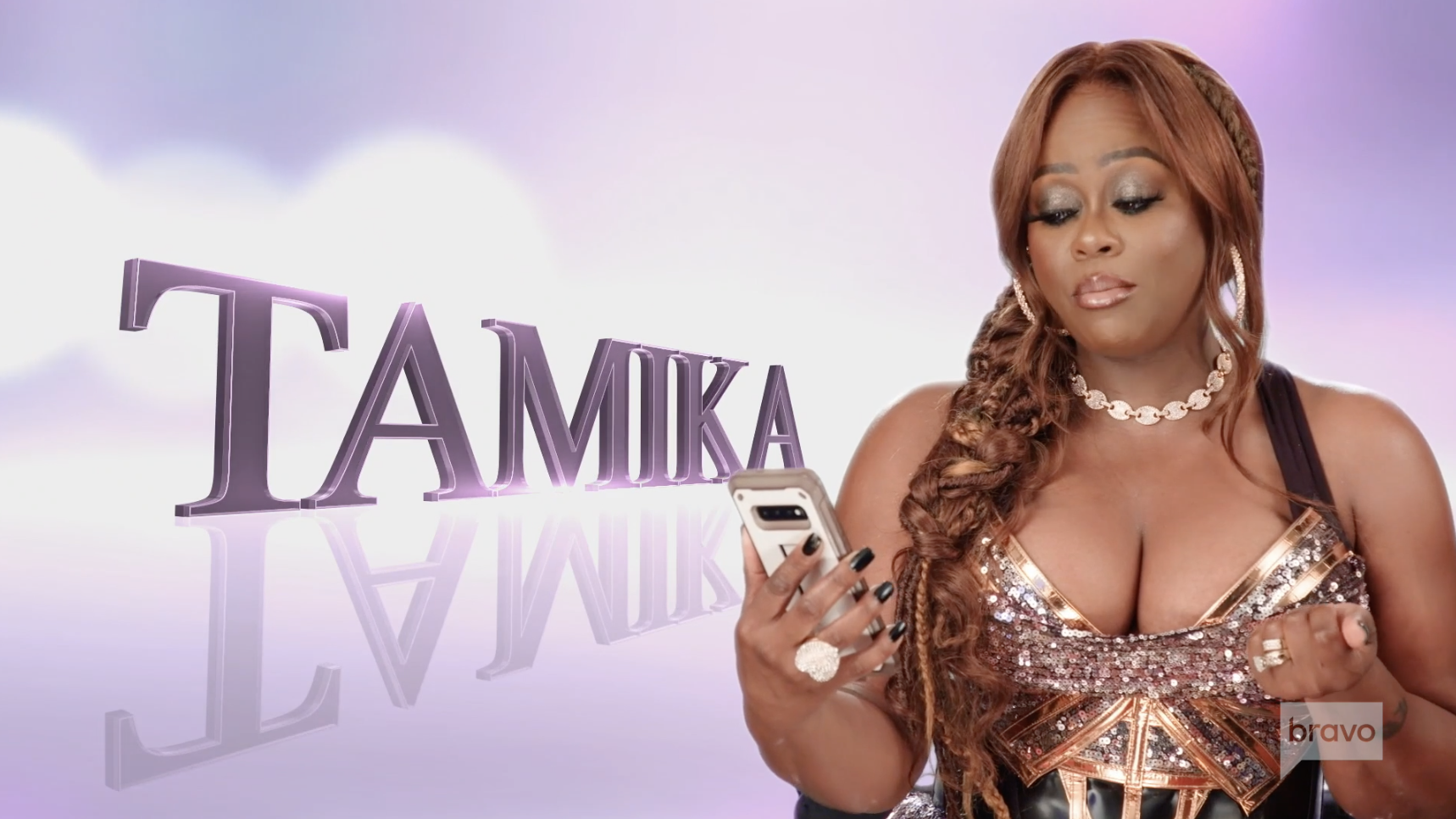 Tamika claims their mother stood by LaTocha and never admitted LaTocha did anything wrong. Mama clearly has a favorite and Tamika isn't it. Mama Gloria arrives, and Tamika is already on edge for what's to come. Mama Gloria hesitantly comes inside and the two sit down to eat before getting down to business. Mama Gloria tells Tamika that her hearts broken from their last altercation and Mama Gloria wants to know what's really going on between Tamika, Tocha, and herself.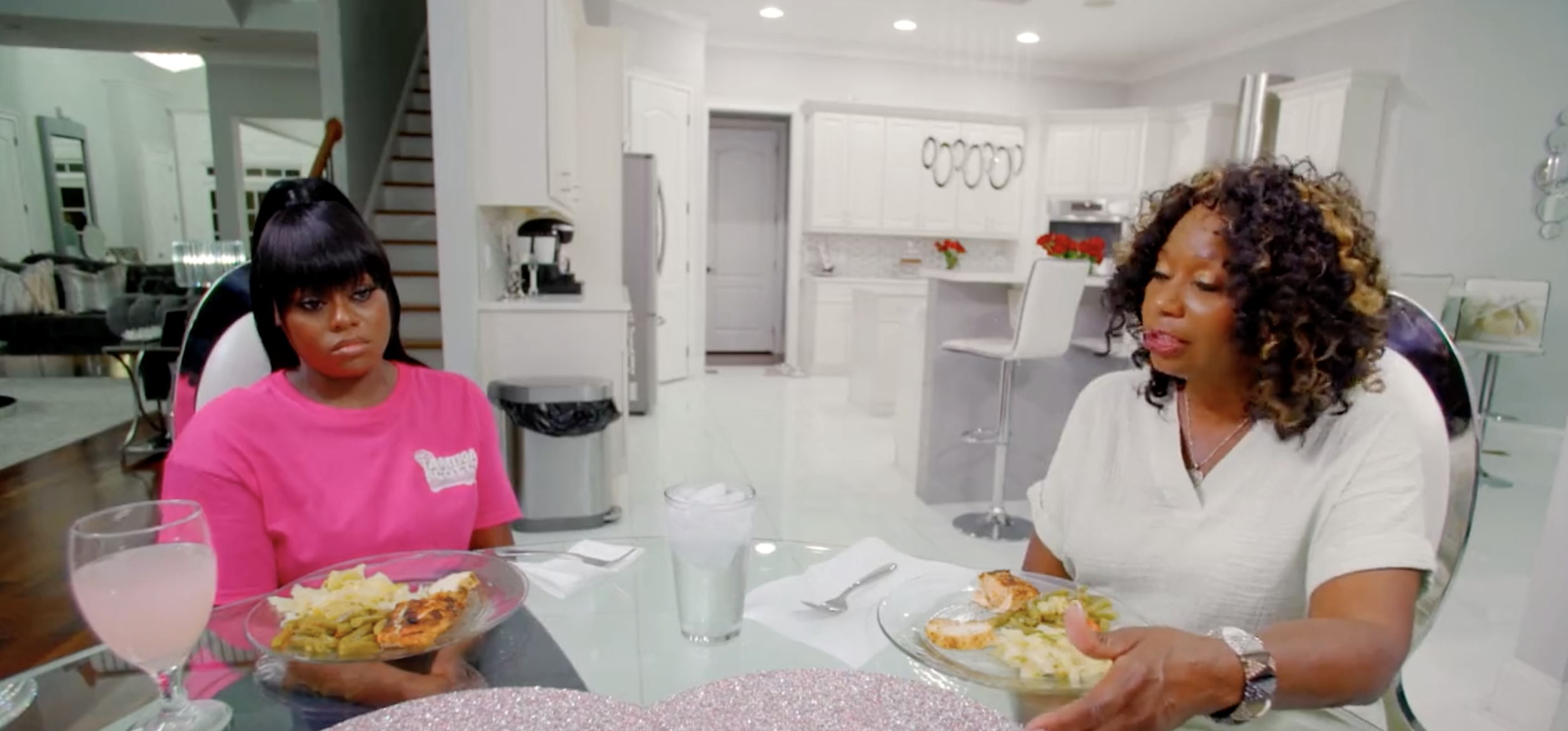 Tamika tells Mama Gloria that she shows favoritism to LaTocha. Tamika's eyes are down as she tells her mother that she allows LaTocha to express herself and Mama Gloria immediately fires back that LaTocha doesn't disrespect her. Mama Gloria tells Tamika she's wrong for speaking to her crazy and proclaims herself as the fifth member of Xscape. Mama Gloria is giving herself praise for putting the mic in her daughter's hand and feels like she's entitled to do whatever she pleases. Mama Gloria continues yelling as Tamika keeps her face down and stays quiet. In her confessional, Tamika thinks her mother doesn't like her because she's a daddy's girl and that Mama Gloria still hasn't forgiven Tamika's father for walking out on them.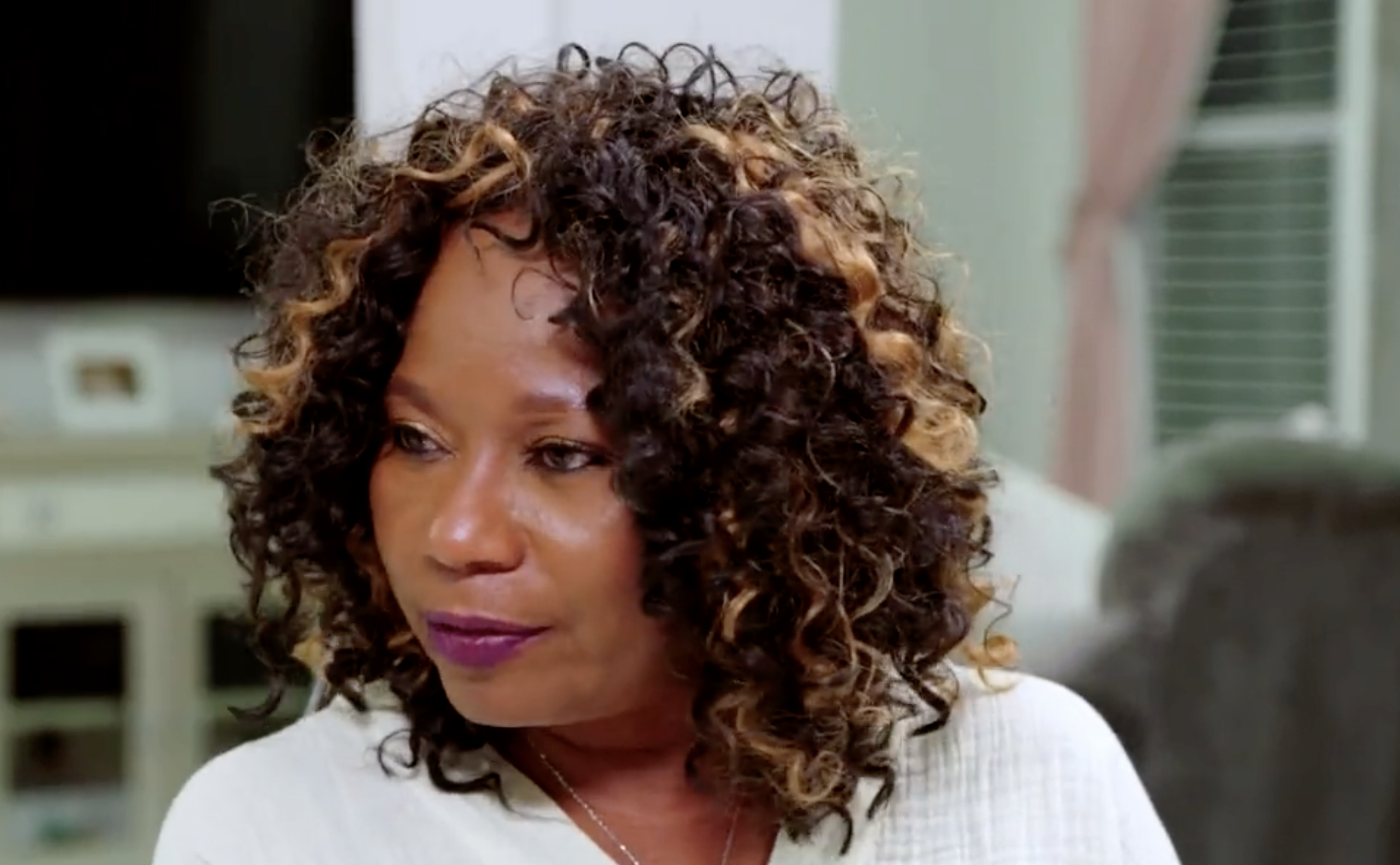 Tamika admits after the divorce her family struggled and she doesn't believe her mother has healed yet. Mama Gloria's still yelling about respect as LaTocha stares straight ahead. Mama Gloria calls herself a silent member and claims she keeps LaTocha and Tamika together. Tamika tells Mama Gloria that she always tells her she's wrong and that she's not always wrong. Mama Gloria claims Tocha's crushed by Tamika's comments and Tamika holds her own by stating Rocky inserts himself in her business. Mama Gloria tries to guilt trip Tamika and Tamika apologizes for disrespecting her mama but wishes she would defend her like she defends LaTocha.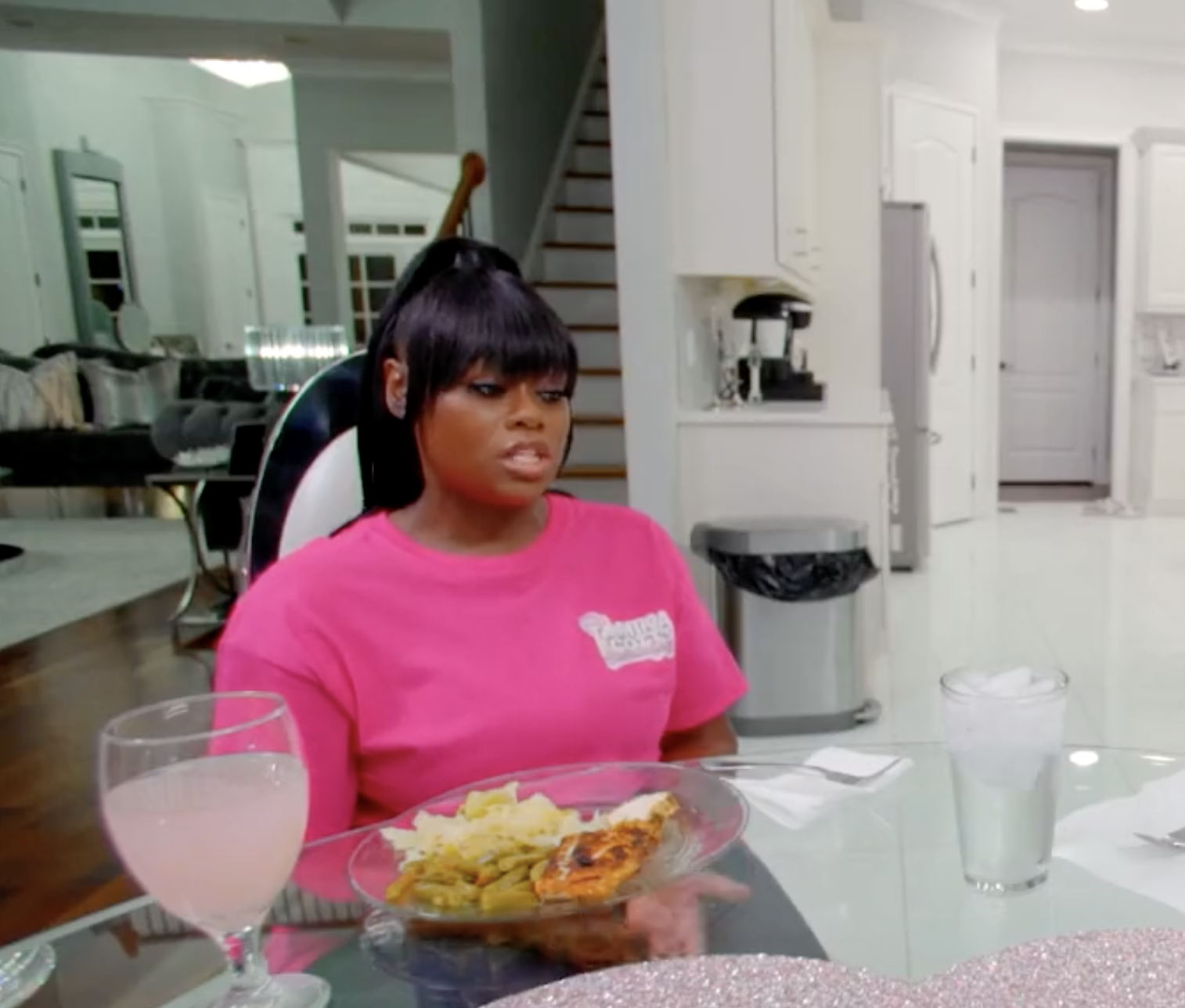 Tamika tells her mother that she requires respect and if she can't get that then she's going to have to step back from their relationship. Mama Gloria acts confused but goes to console Tamika when she begins to cry. Mama Gloria tells Tamika she loves her and offers an apology while telling Tamika she's there for her. The two women hug it out and I'm glad Tamika put her foot down.
The next day, Kandi's hanging out at home with her cousin as she awaits Taj's visit. Taj arrives looking beautiful as she greets Kenyatta and tells Kandi about her trip to Africa two weeks ago. Taj had a great time but wants to tell Kandi about her meeting with LaTocha. Taj tells Kandi about LaTocha's meeting with Motown and that LaTocha's thinking of beginning a solo career. Kandi's shocked but not surprised because LaTocha tried the same thing years ago to no avail.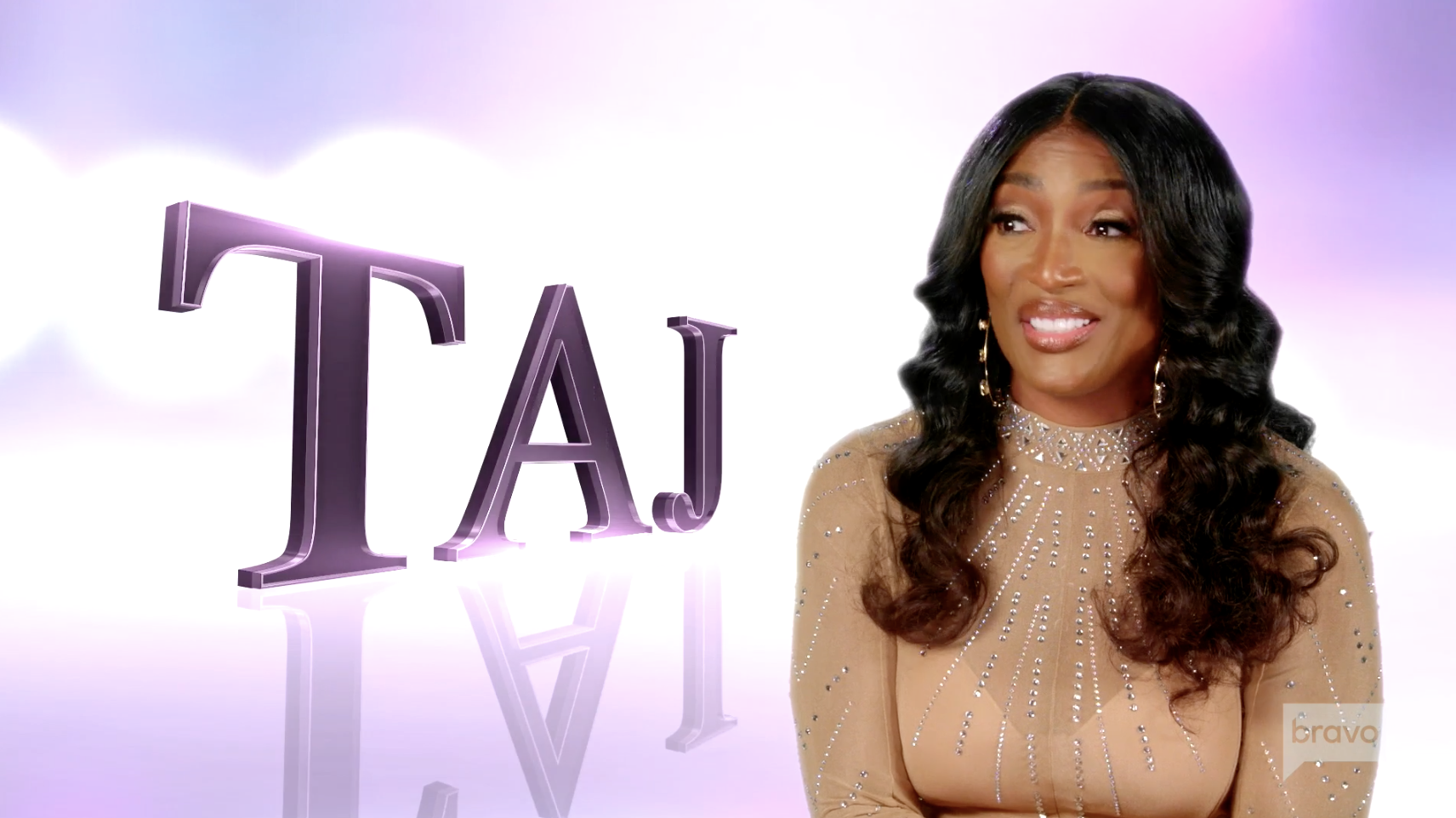 Kandi tells Taj that LaTocha tried this before and begun treating the members of Xscape like trash and acted like she didn't need them anymore. In her confessional, Taj reveals Coko did the same thing when she attempted her solo career back in the day, so she can relate to Kandi's frustration. Taj hopes the ladies can come to one accord, but the vision won't stop if she's absent. Taj invites Xscape to SWV's rehearsal so the ladies can talk things out. Let's hope for the best (Not really) LOL. That evening, LeLee and her son Khiry go to Sulit's coffee and wine bar. After ordering drinks,  LeLee gives her son props on her music journey and hypes up his skills in her confessional. 
LeLee wants Khiry to hustle but acknowledges he's solely relying on her resources to make it. LeLee begins telling Khiry about an erotic audiobook she's writing and Khiry wonders if LeLee's going to reveal personal stories in her books. Khiry likes that his mother is tapping into her creative side and LeLee wants to continue expressing herself. In her confessional, LeLee discusses how hard it was once SWV broke up and all the sacrifices she had to make to ensure her kids were straight. LeLee revealed she used to sleep in her car and talks about her time driving around New York and sleeping in the Yankee stadium parking lot. LeLee ended up going back to school and building her life up from the bottom and now she's back.
LeLee tells Khiry that he can't skip the process and once he gets to the other side he's going to feel great about himself. The next day, Tocha's in the studio working as she reminisces about the meeting with Motown. Although Tocha hasn't signed a contract, she has an extra pep in her step and is excited for what's to come. As Tocha sings in the booth, her husband Rocky awkwardly dances to the beat. After Rocky makes a tasteless "Anna Mae" joke, LaTocha gives the crew a break in order to talk with Rocky. Rocky jokes about hopping on the mic as Tocha tells him about Kandi inviting the girls to SWV's rehearsal. 
Tocha's unsure if she's going to attend the meeting and Rocky thinks Tamika doesn't want to mend things because she accused the couple of stealing from her. Rocky ask Tocha if she's told Xscape about her solo album and of course she hasn't! Tocha claims she's keeping it quiet because she wants to make sure the deal happens before she says anything. Later, Coko's home chatting with her son Jalen as he reveals he doesn't want to go back to school. Apparently, Jalen was studying to become a dentist but now Jalen wants to pursue a singing career. Coko's not happy and wonders why Jalen wants to drop out since he was doing so well. Coko tells Jalen that he's going back to college because she's paying for it and admits she nor her other son ever got a chance to go to college.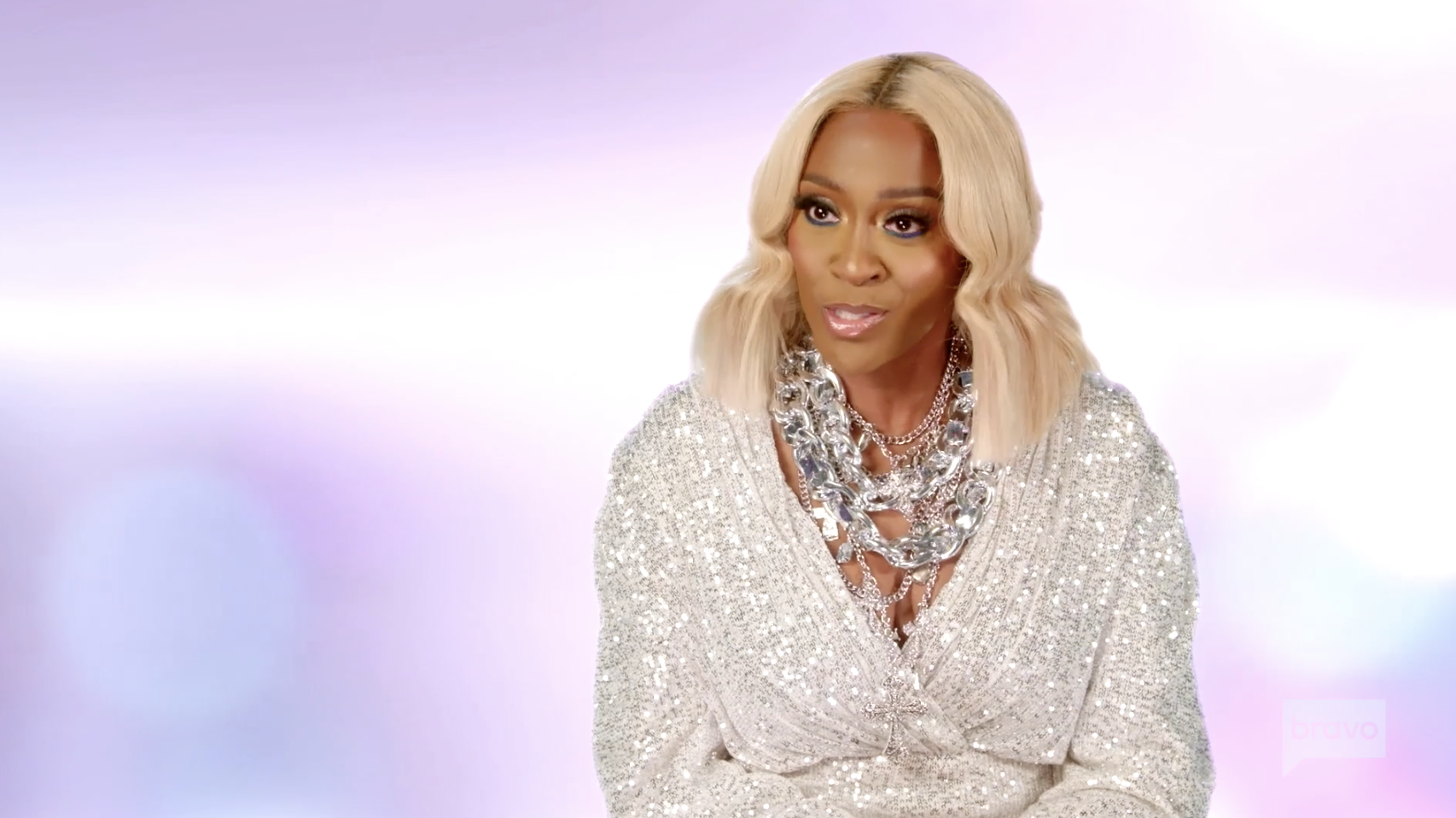 Jalen looks defeated as Coko continues not listening to him and suggest Jalen sing on the weekends. Coko acknowledges the lack of Black dentist in the field, but Jalen tells Coko that he's not going to sacrifice his happiness for the people around him. Coko wants Jalen to tell his grandmother and the two of them call her to share the news. Jalen spills the beans to his grandmother and surprisingly grandma is on Coko's side. Grandmama thinks Jalen isn't old enough to know what he wants as Jalen begins crying. Grandma invites Jalen over so they can talk and Jalen suggest taking a year off to contemplate his next move.
Later, SWV are rehearsing as their manager Dan discuss a potential tour for next year and the ladies seem excited. 
Dan wants the ladies to figure out their moves with Xscape and Taj tells the group that Xscape is ready to move forward with or without Tocha. Kandi's chatting with Tiny as she drives to SWV's rehearsal and reveals she told Tiny about Tocha's solo career. Xscape arrive to SWV's rehearsal and once everyone sits down, Taj begins by asking how everyone's doing. Taj wants to discuss the plan moving forward and suggest the idea of SWV and Xscape hosting one big show together. Taj ask for a show of hands and everyone's down besides Tocha. Tocha reluctantly puts her hand in, and Dan discusses the timeline.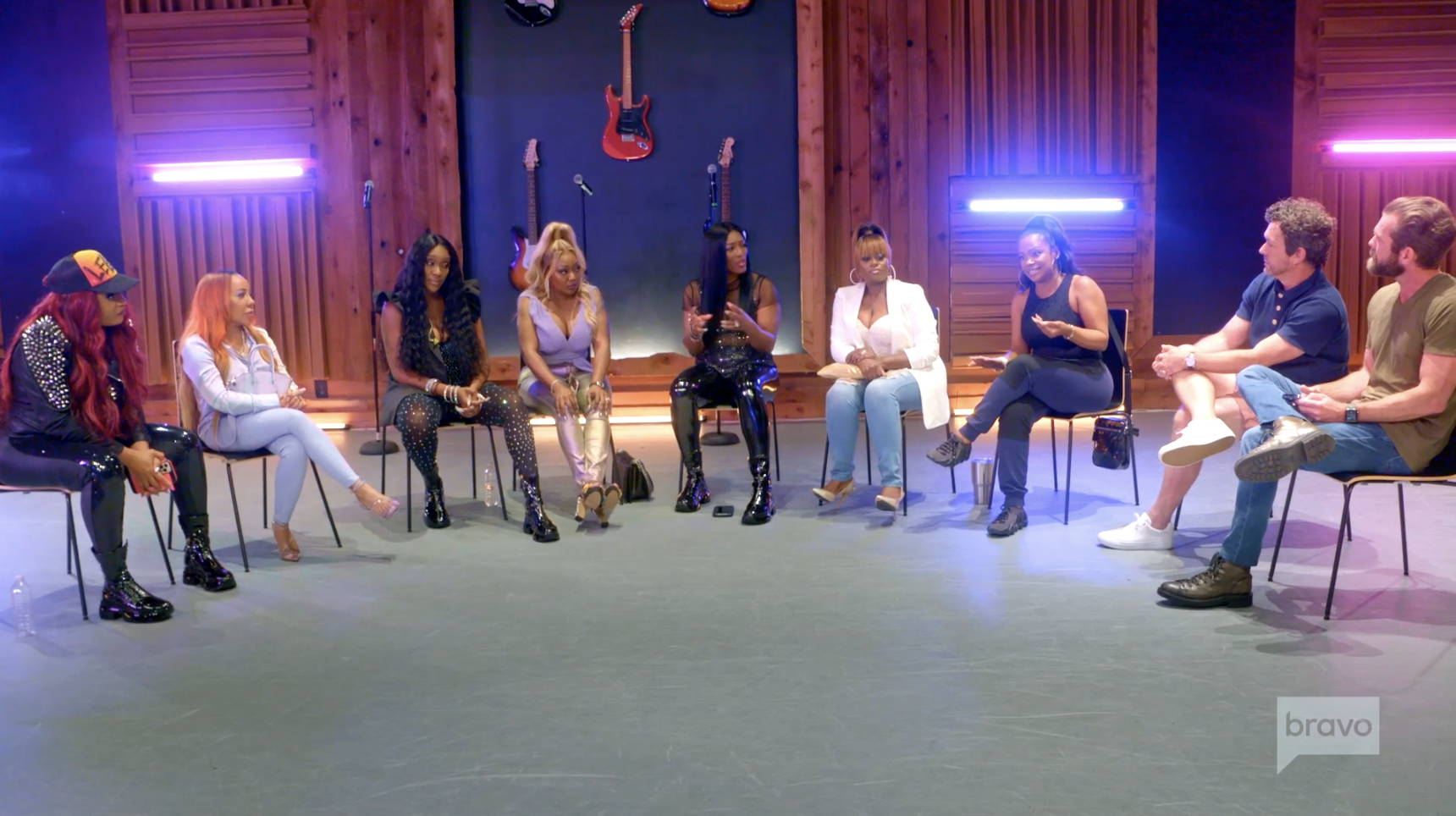 Kandi wants to know who's headlining and Dan thinks the group can coheadline. Kandi speaks up and thinks Xscape should headline and Coko is not happy. Taj believes it's best to coheadline and LeLee thinks the ladies should focus on collaborating instead of being egotistical.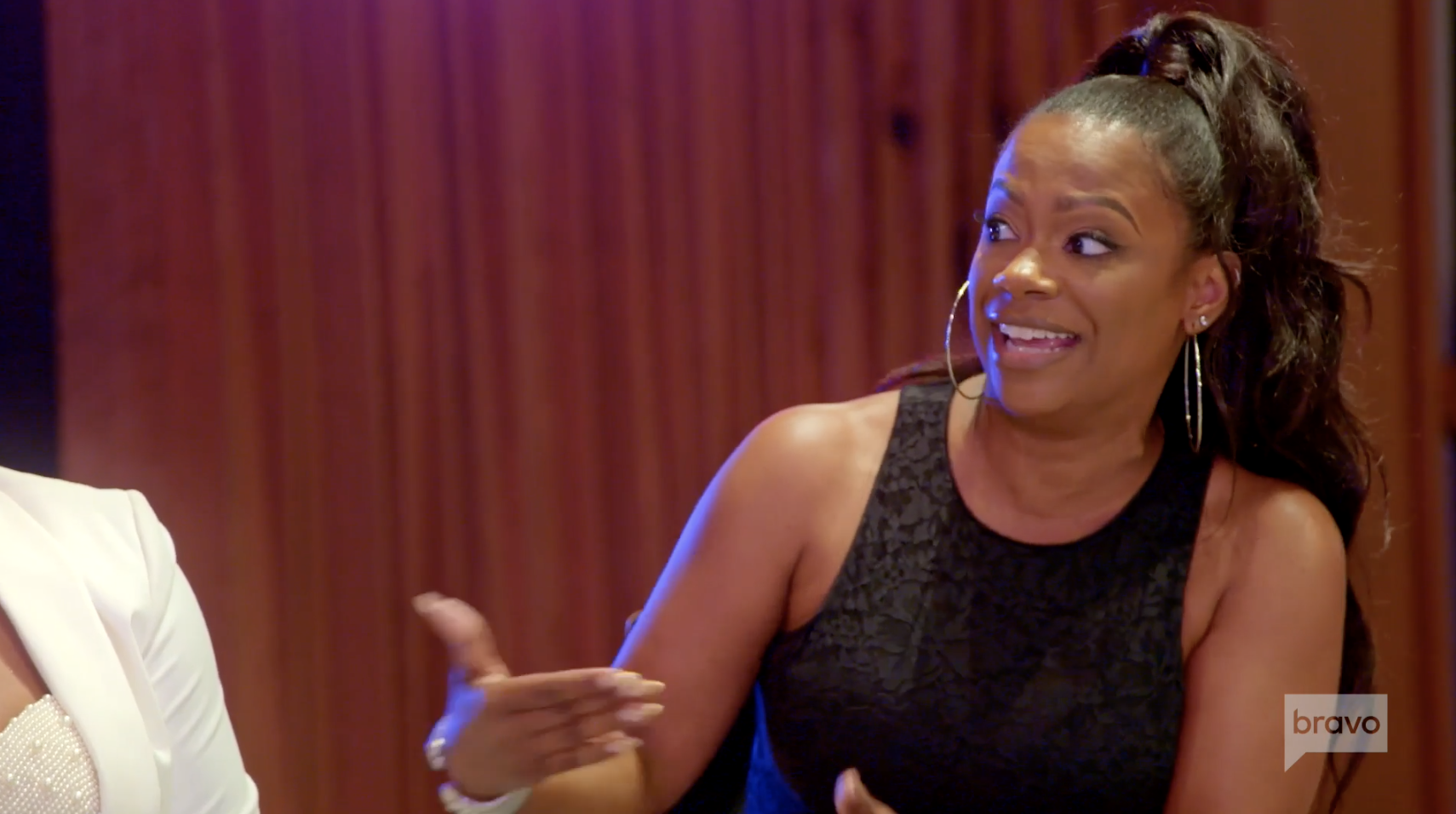 Kandi doesn't want to disrespect SWV and tells the ladies that Xscape has a bigger fanbase. Taj wants to continue coheadlining and it doesn't look like the ladies are agreeing anytime soon. LeLee and Coko go to the bathroom and soon Coko verbalizes her frustration saying "I sold thirty-million records b***" and Taj feels disrespected.
Looks like the drama's just beginning. Be sure to come back next week for a new episode of SWV & Xscape: Queens of R&B.
Stay Connected With All About The Tea: Twitter Ι Instagram Ι YouTube Ι Facebook Ι Send Us Tips
LeAndra Williams is a content contributor at All About The Tea. She's a social worker and (super) mom by day, and a reality T.V. junkie by night.