Twitter Erupts After Larsa Pippen Claims She Had Sex Four Times a Night During Marriage to Scottie Pippen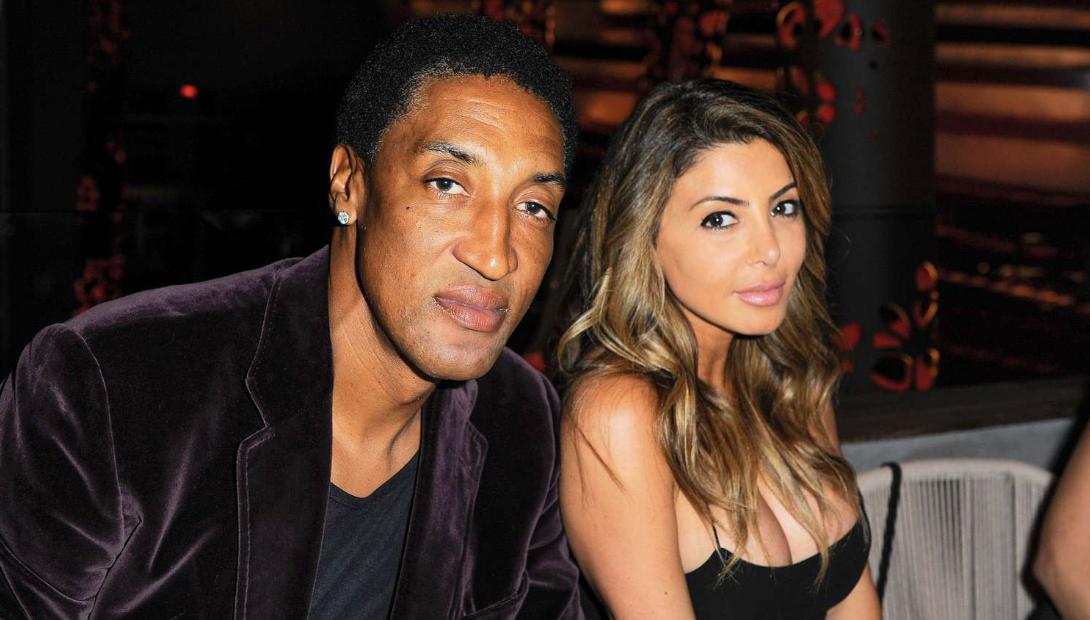 Twitter Erupts After Larsa Pippen Claims She Had Sex Four Times a Night During Marriage to Scottie Pippen
During Part two of The Real Housewives of Miami Season 5 reunion, Larsa Pippen spills all the details.
Larsa Pippen, the ex-wife of former NBA superstar Scottie Pippen, made headlines after she claimed during the Season 5 reunion that she and Scottie used to have sex four times every night. Larsa said, "[I] always had sex four times a night. I had sex four times a night every night. I never had a day off for 23 years." Host Andy Cohen and cast mates were in shock. "Marcus has really big shoes to fill," Andy Cohen joked.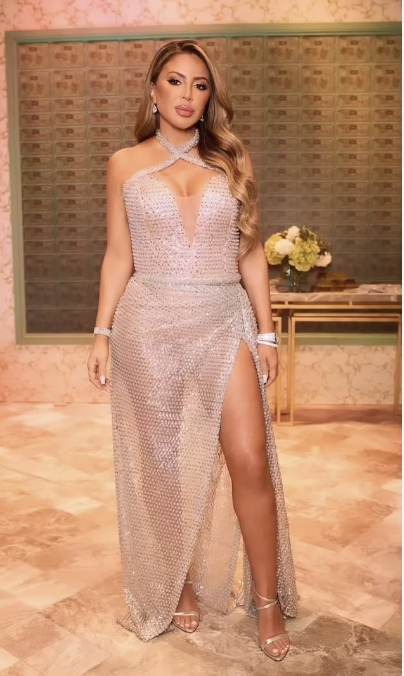 Larsa Pippen, 48, is no stranger to controversy, having made headlines in the past for her alleged relationship with rapper Future and her falling out with the Kardashians.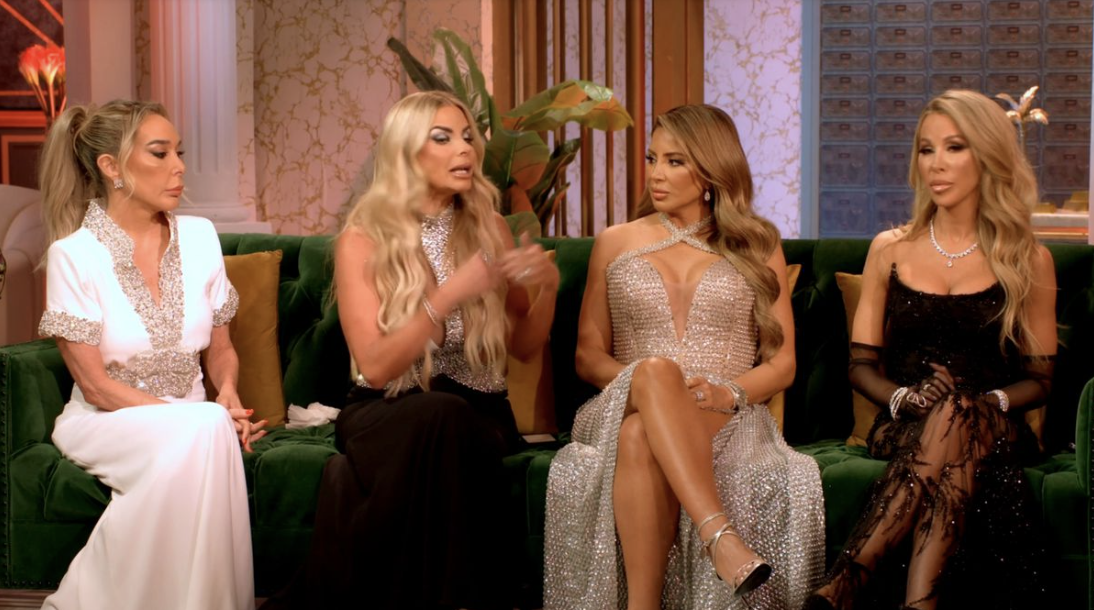 She also spoke about how their relationship changed over time, explaining that Scottie Pippen became more controlling as he started to feel threatened by her growing popularity. Larsa, who has been linked to several high-profile men since her divorce from Scottie in 2018, claimed that her ex-husband was jealous and controlling, and that he even asked her to sign a postnuptial agreement after they had already been married for several years.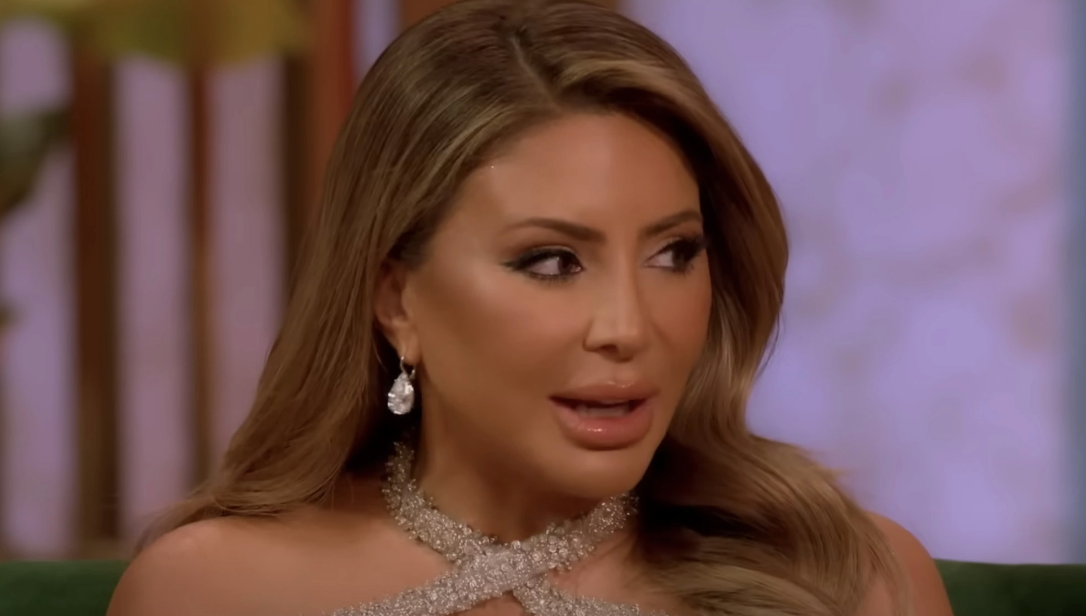 Larsa's reunion remarks has garnered mixed reactions, with some praising Larsa for her candidness, while others have criticized her for oversharing. Many have also pointed out that her comments about Scottie's jealousy and controlling behavior could be seen as disrespectful to him and their former marriage.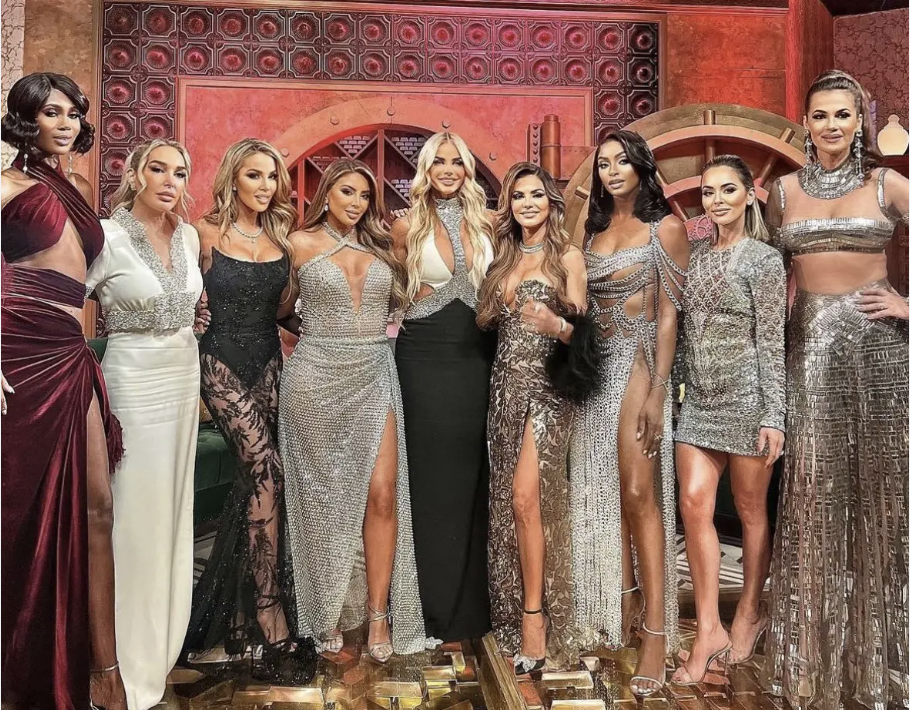 One person noted, "So I finally heard what Larsa said about her love life w/ Scottie. She's def lying b/c ain't no way she traveled w/ him to every away game throughout his career. Like girl, did you actually think this lie thru before you told it? Just say ya'll "did it" very frequently."
Another fan commented "LARSA IS SO FULL OF SHIT omg 🙄 again and again she just lies out of her ass for attention and out of insecurity #RHOM #rhomreunion I'm gonna need Scottie Pippen to weigh in on this…4 times a NIGHT EVERY NIGHT for 26 YEARS?! Haha oh okay sure 🙄 minus all the nights he was gone?"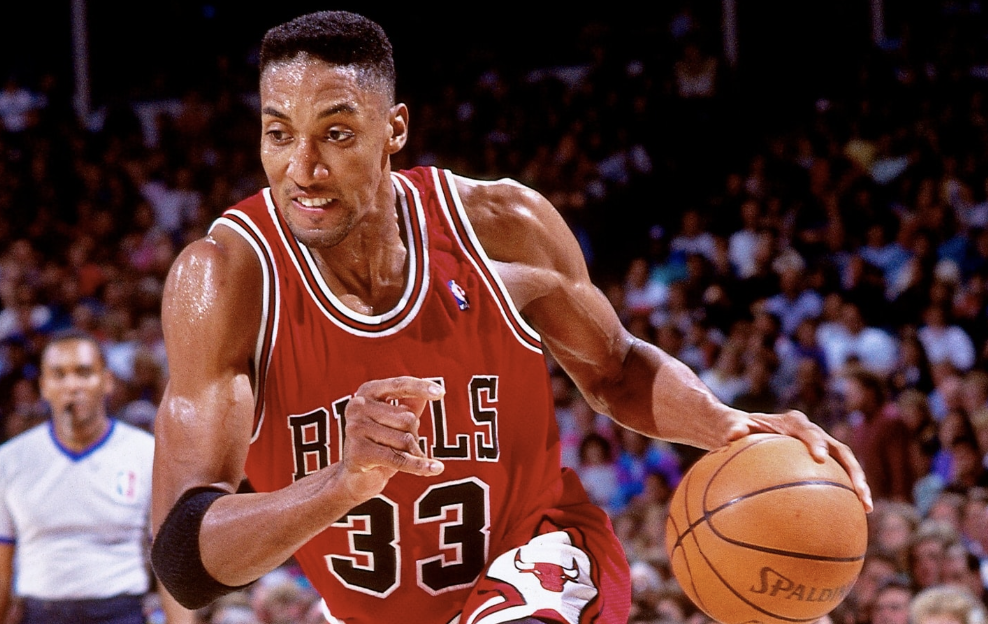 Someone else tweeted, "I remember an episode of the Kardashians and larsa said she was having sex 9 times a day so I'm gonna put the 4 times a night thing in the BBL category of lies. I think it's possible but Scottie was not always around, the streets say he was a big cheater."
"Larsa trying to one up everyone talking about she had sex 4 times a night, I mean I would really like to know how long one session lasted. That's literally not possible unless Scottie pippen is a one minute man." Another fan pointed out.
At the age of 23, Larsa tied the knot with Pippen in 1997. After initially parting ways in 2016, the couple attempted to reconcile their differences for a few years but ultimately called it quits for good in 2021 due to "irreconcilable differences."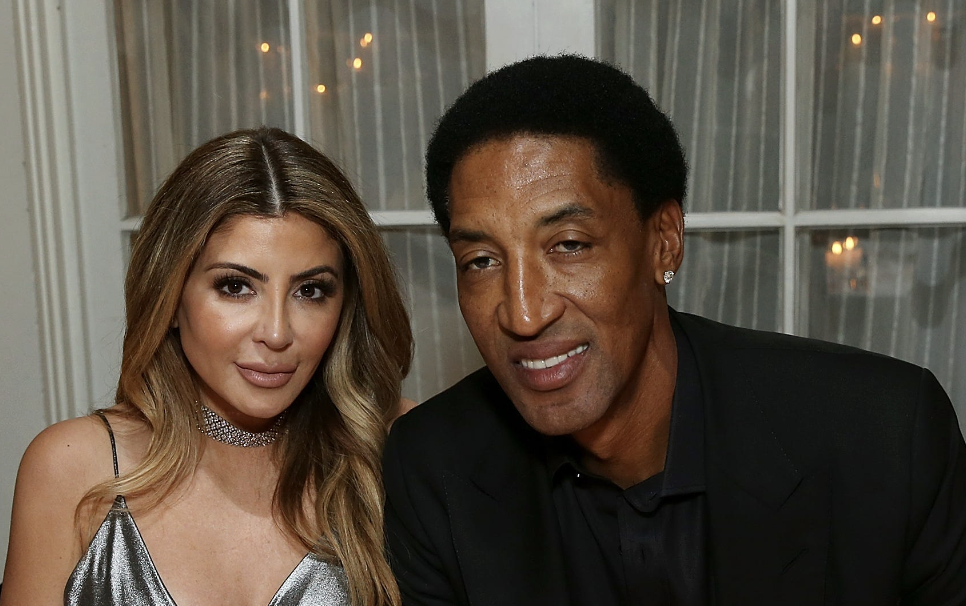 When asked about her relationship with Marcus, son of Michael Jordan, the reality starlet appeared to be particular about her phrasing. She responded to inquiries regarding whether she would hyphenate her last name in the event of marriage to Marcus. "I would definitely change my last name for whomever I married, that's for sure," she vaguely shared.
Larsa Pippen was questioned about her romantic involvement with an NBA legend and former teammate of her ex-husband, Michael Jordan. "I mean, I don't really want to talk about — I want to talk about Marcus and I," she protested. "I feel like I'm comfortable talking about Marcus and I."
Throughout the '80s and '90s, Pippen and Jordan were teammates for the Chicago Bulls, winning six NBA championship titles together. However, in 2020, their relationship soured after the docuseries, The Last Dance, premiered on ESPN.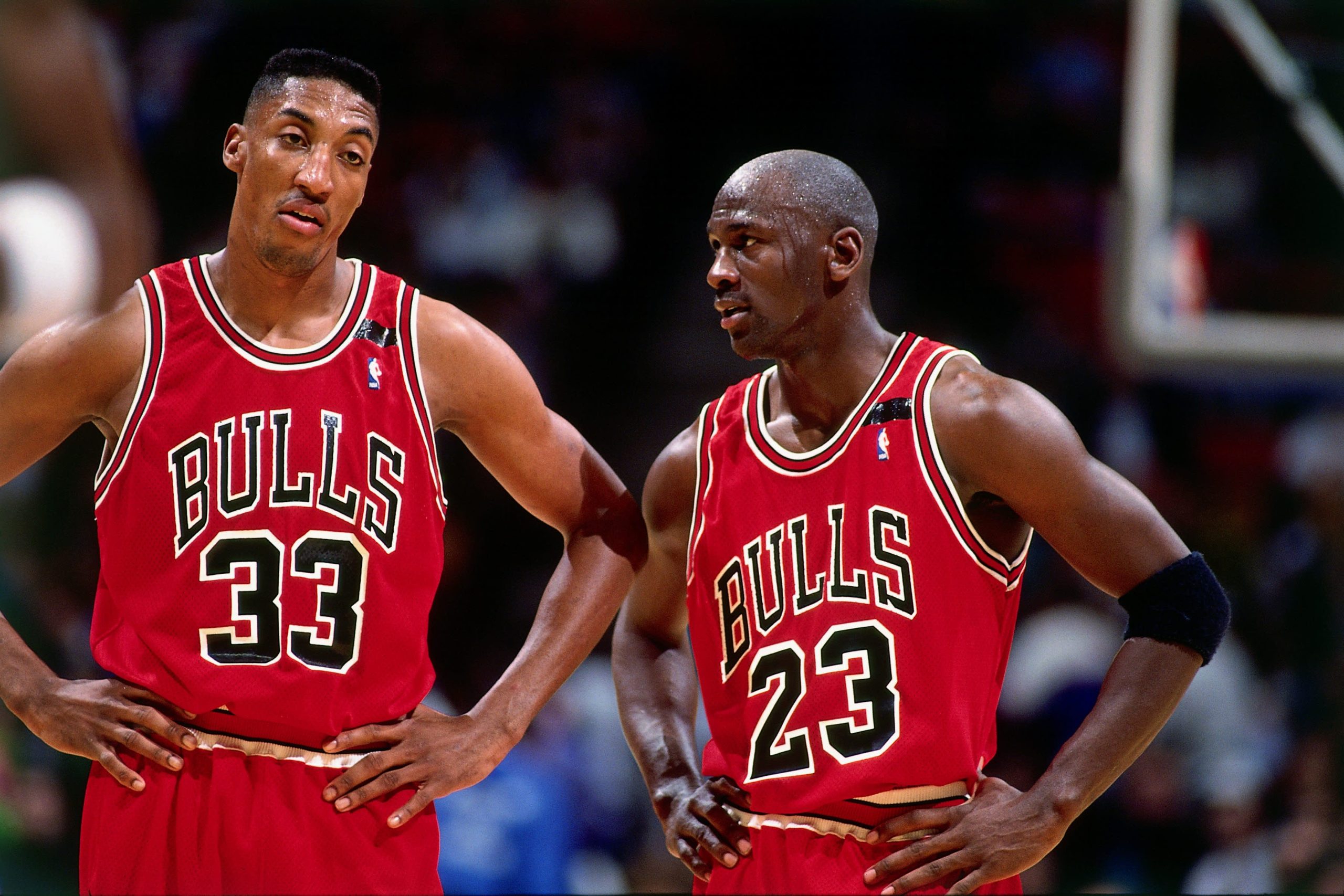 Larsa put to rest any speculation that she was acquainted with Marcus during her marriage to Pippen. "I just met him a few years ago. I never met him before. I was with Scottie the very last year that he played with Michael," she said. "Michael and his wife were going through a divorce, so I never met his wife, never met his kids. It wasn't like we had families that were intertwined. I never knew them."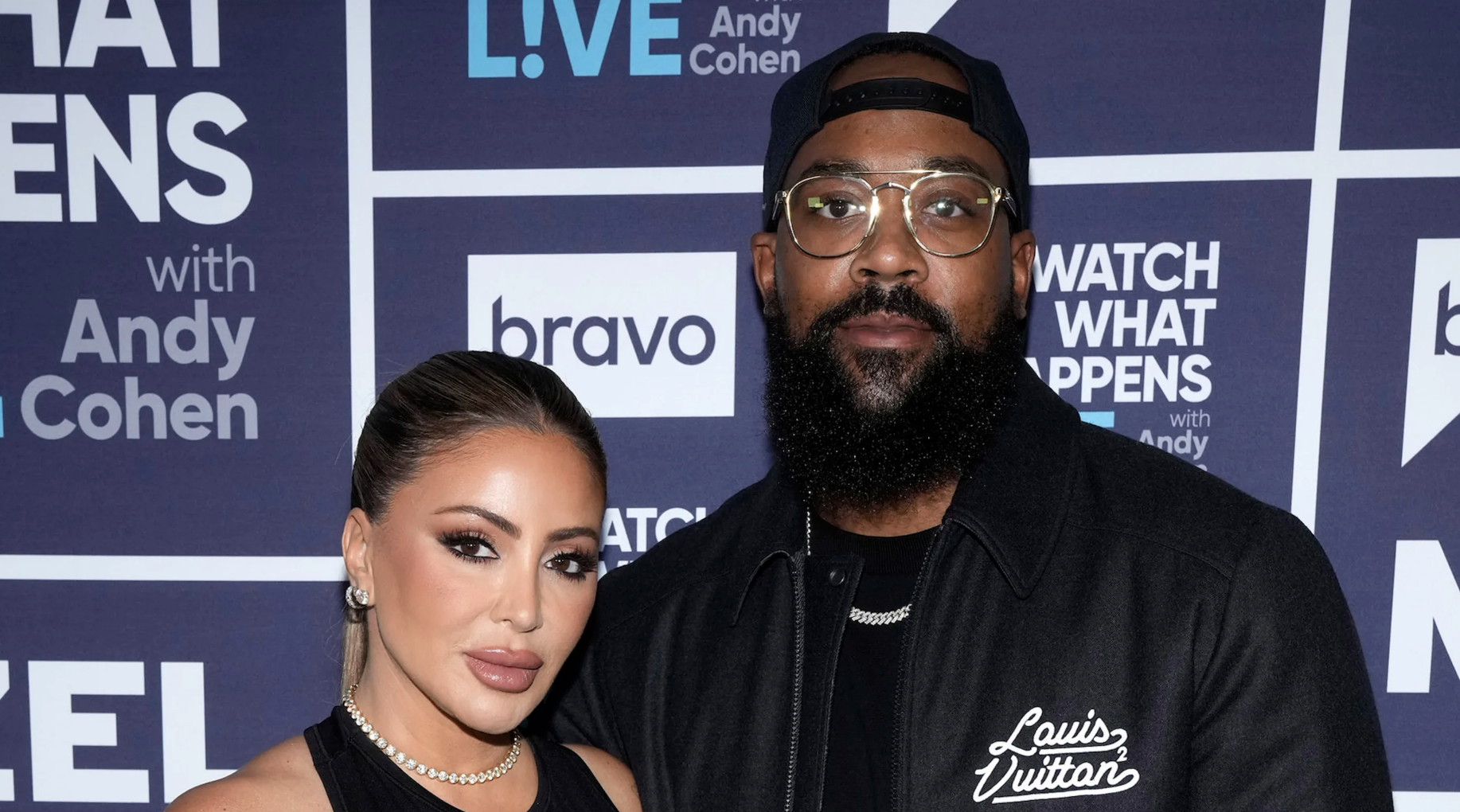 On January 23, the couple made their relationship public on Instagram, with a post that appeared to pay tribute to the basketball legend. Larsa shared a picture of herself and Marcus standing in front a rose arrangement that was designed to resemble a white and red jersey with the number 23, referencing Michael Jordan's iconic number. "✔️Checks over stripes🏆@trophyroomstore," she captioned the post.
Stay Connected With All About The Tea: Twitter Ι Instagram Ι YouTube Ι Facebook Ι Send Us Tips
Avigail is an Entertainment blogger at All About The Tea, who specializes in The Real Housewives of Atlanta and The Real Housewives of Potomac. Avigail has a background in marketing. She's a Brooklynite living in the Bahamas, with a passion for travel, writing, reality TV watching, pop culture and spoken word.