'RHONJ' RECAP: Jennifer Aydin Admits To Drug Use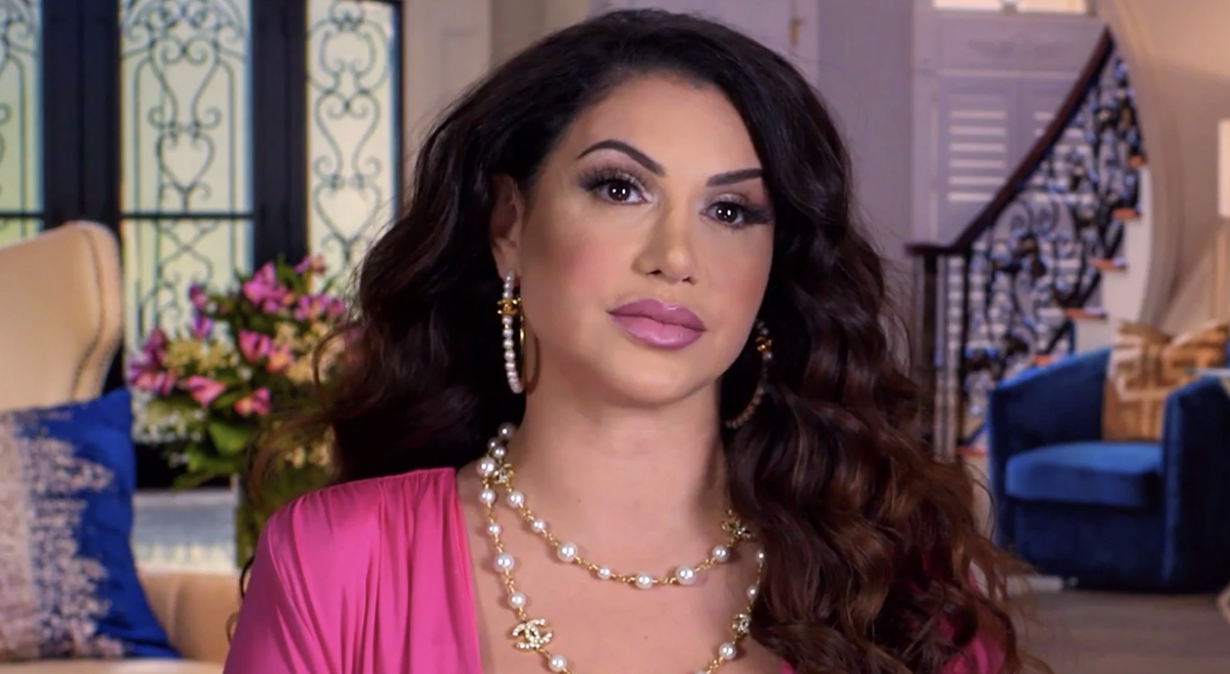 'RHONJ' RECAP: Jennifer Aydin Admits To Drug Use
Welcome back to a new episode of The Real Housewives of New Jersey. First, we see Danielle Cabral driving her daughter to school, while Dolores Catania picks out clothes with Paulie. Margaret Josephs is fresh outta surgery and is still loopy as Joe Benigno records her.
Teresa Giudice finally took fans advice and goes to therapy. In her confessional, Teresa explains her growth while in therapy and tells the therapist she loves how calm Louie is. Teresa doesn't like that she lashes out and a flashback over the years show how chaotic Teresa can be.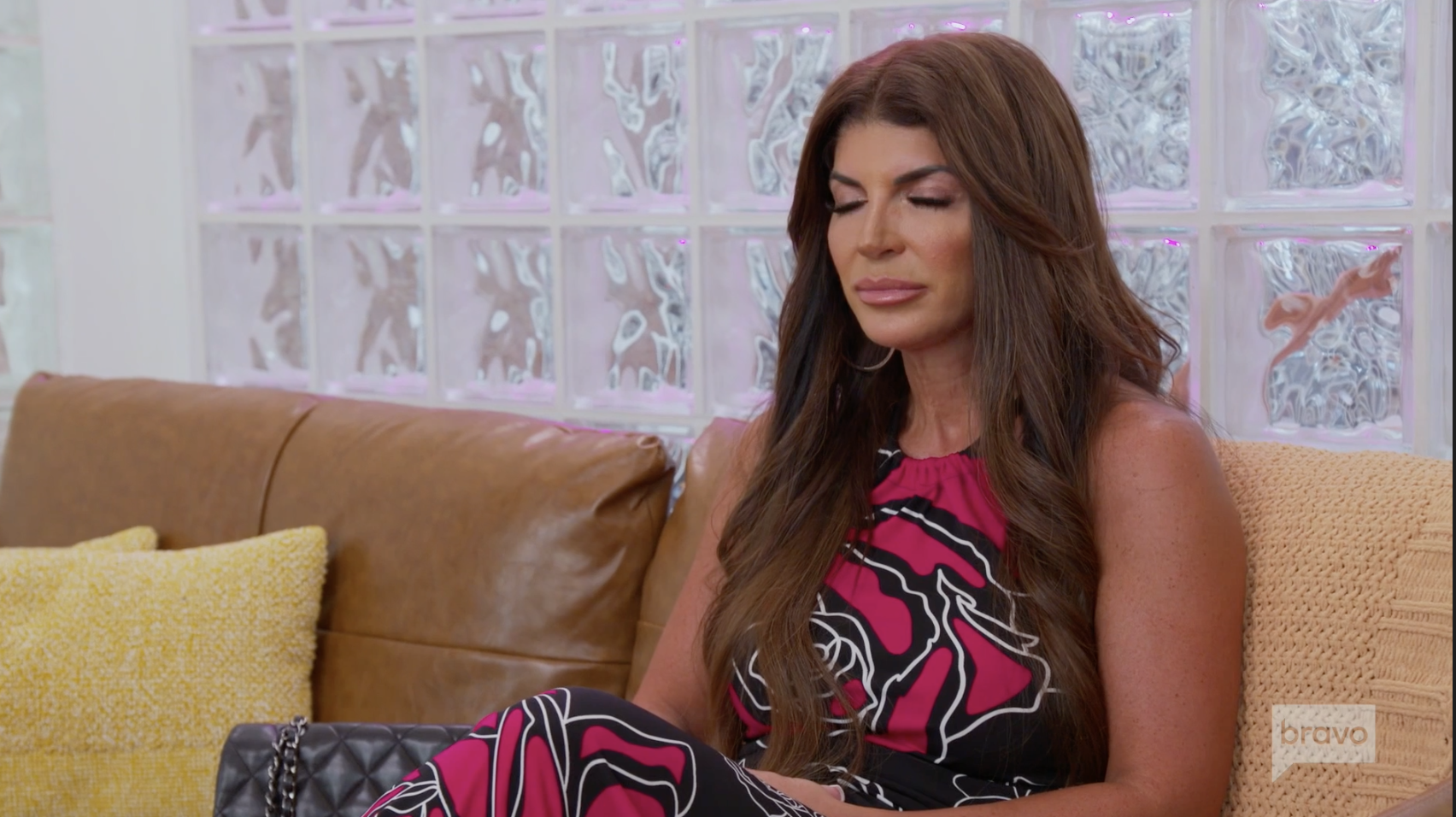 Teresa then tells the therapist about the drama at boys night and how hurt she is that Joe Gorga missed her housewarming party. Teresa gets emotional in therapy as she wishes her parents were there and Teresa explains the tough love she received from her parents. 
Teresa reveals Antonia Gorga didn't attend Melania's sixteenth birthday party and she's sad the two aren't as close as they used to be. Teresa admits to being triggered by the drama in her life and her therapist suggest Teresa deal with her issues or move on from them.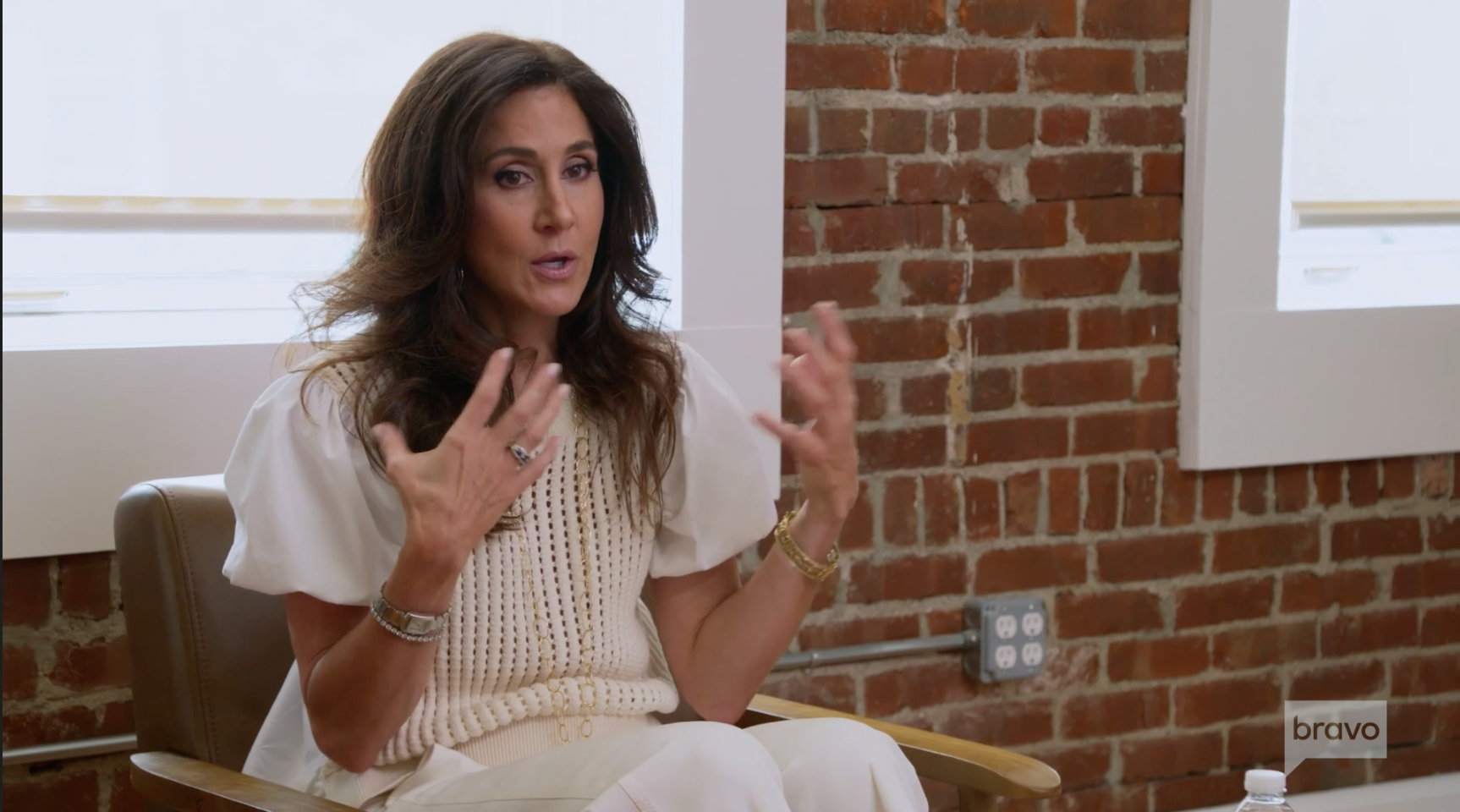 The next day, Margaret instructs Jennifer Fessler to join her in the back of the house, as Margaret complains of her limitations in her confessional. After greeting, Margaret tells Jennifer about the surgery and how the surgeon had to rebreak Margaret's arm.
Jennifer's shocked and wonders if Margaret's attending Dolores's baseball game. Margaret's going to cheer the ladies on and the two ladies laugh about Jennifer Aydin's fall from the previous year. 
At Jennifer Aydin's, the kids are cleaning up as Jennifer A. and Bill hang out outside. Jennifer tells Bill about Dolores's upcoming baseball game and tells Bill not to be too nice to Margaret during the event. Jennifer gives Bill the rundown of the argument with Margaret and Jennifer's still hung up on the "disheveled drug addict" comment from Margaret.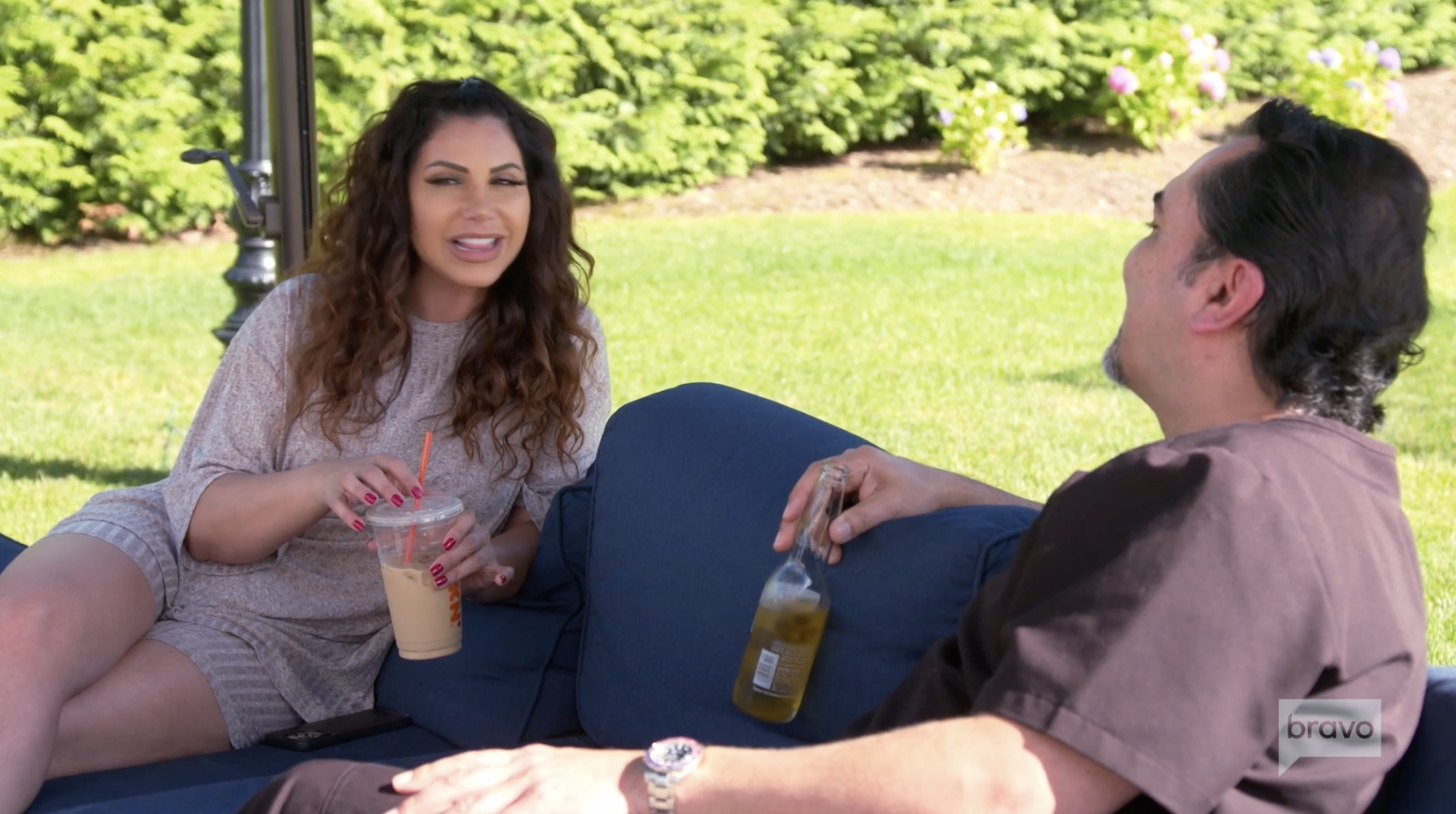 In her confessional, Jennifer admits to smoking marijuana after her kids go to bed and thinks Margaret is throwing dirt on her name, without any consideration of Jennifer's family. Bill just laughs at it all and Margaret ask Jennifer Fessler if Jennifer Aydin's upset for being kicked out of her house.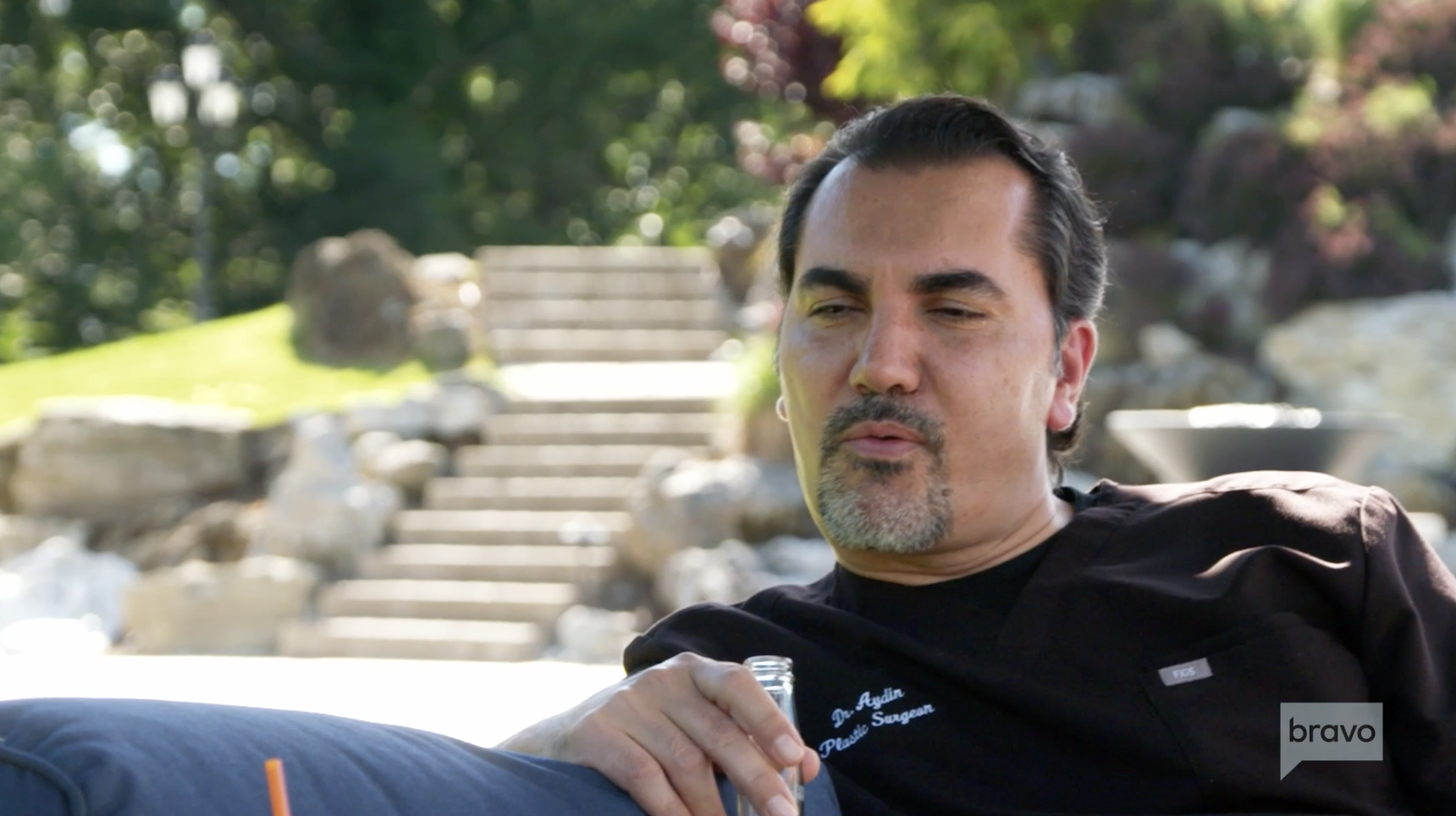 Jennifer Fessler reads a text from Jennifer Aydin excusing her actions but Jennifer Fessler's more concerned with Margaret. Jennifer wants Margaret to have more self-control and Margaret becomes tearful as she recounts Jennifer Aydin bringing up her kids. Jennifer Aydin's surprised Jennifer Fessler isn't as upset with Margaret and thinks the ladies are afraid of Margaret.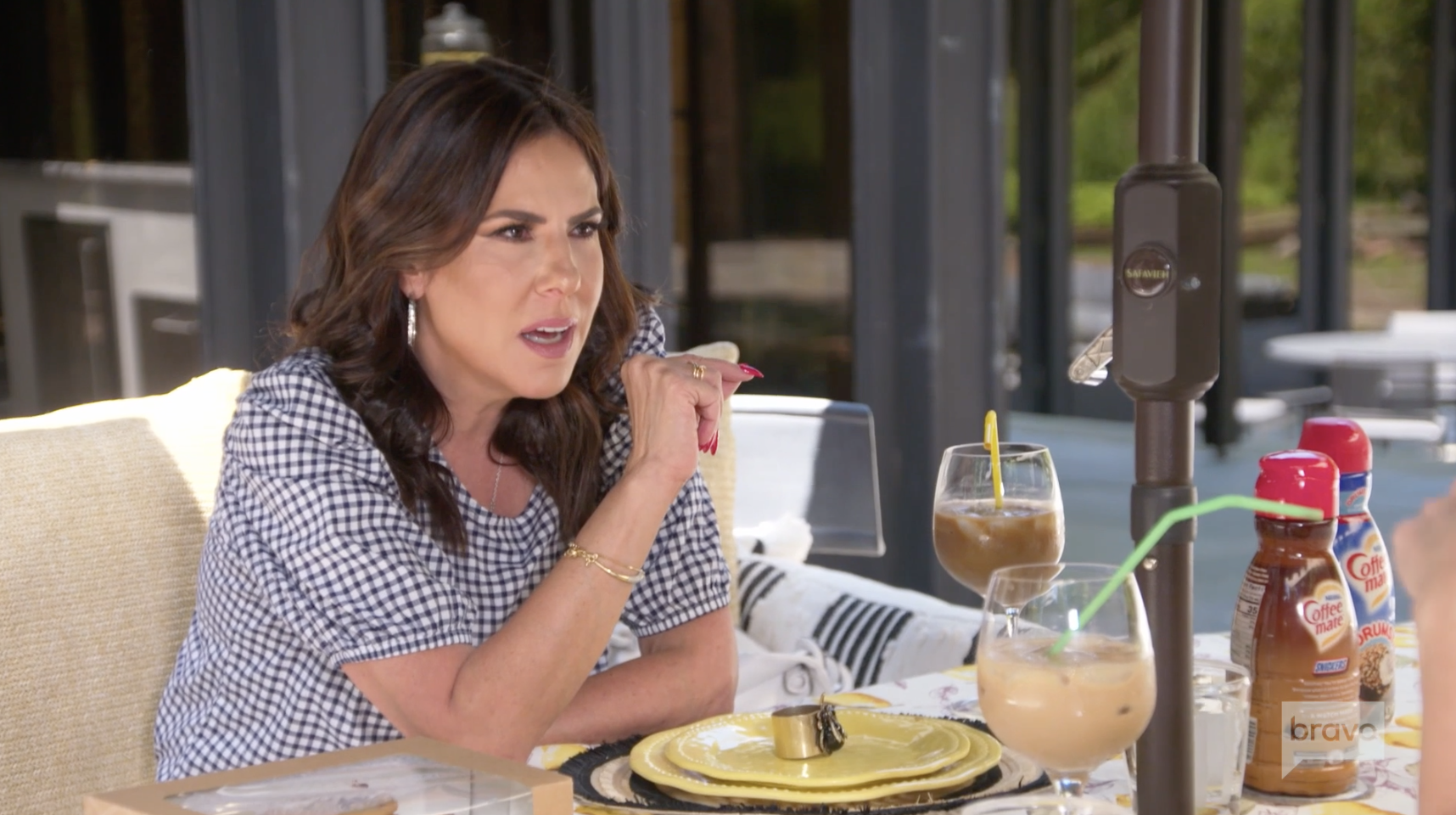 Margaret can't be around Jennifer and tells Jennifer Fessler that she's not going to acknowledge Jennifer at the game. Later, Paulie's making Dolores coffee as the two discuss Dolores falling in the shower the night before. Dolores's dad visits and spends time with Dolores and Paulie. After the three sit, Dolores tells her dad about Paulie's upcoming heart surgery. Paulie explains it'll be a 90% success rate and Dolores's dad tells Paulie that the family will be there to support him.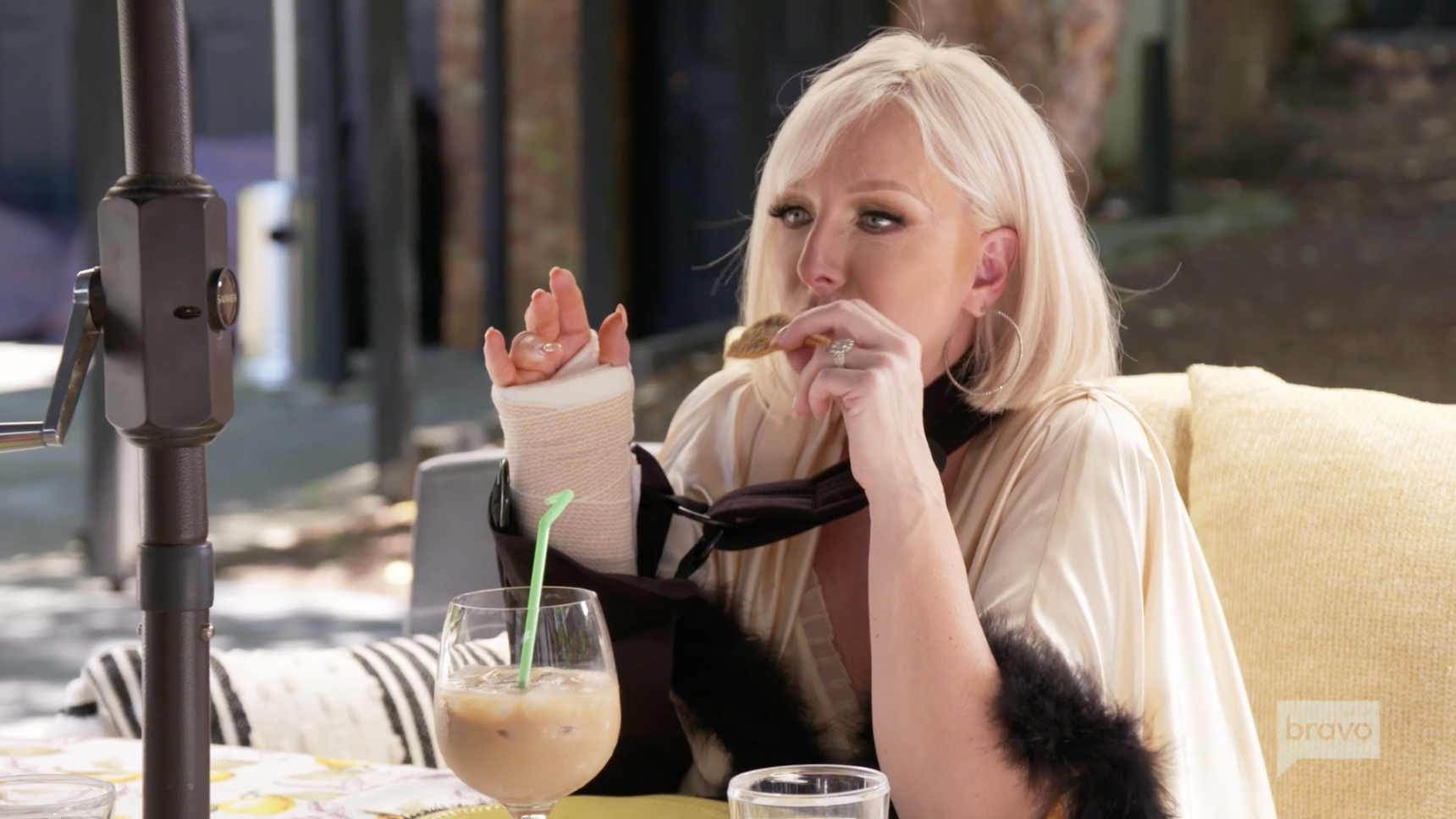 Dolores invites her dad to the baseball game and after he agrees Dolores takes her dad and her dog out for a walk. Dolores dad ask if she's happy and Dolores admits she's the happiest she's ever been. Dolores's dad gives her props for raising the kids on her own and Dolores tells her dad that she wants Paulie to know he's the number one man in her life. Aw so sweet!
Next, Rachel and John Fuda are hosting a date night with Melissa, Joe, Frank and his girlfriend Brittany. After ordering food, Frank begins talking about Paulie and wonders how Paulie will respond to him. Melissa and Joe try to talk sense into Frank about accepting Dolores's new life and Frank admits to missing Dolores. Brittany's dumb self says she isn't insecure about Frank and Dolores's relationship, but I think the girl is in denial. 
Brittany bats first as Rachel and John try after. Melissa's worried about her nose job and as Joe swings; Melissa jokes about being with a ball player. After the crew is done swinging, Melissa tells the table about Jennifer's accusation that Margaret wants to break Melissa and Joe up.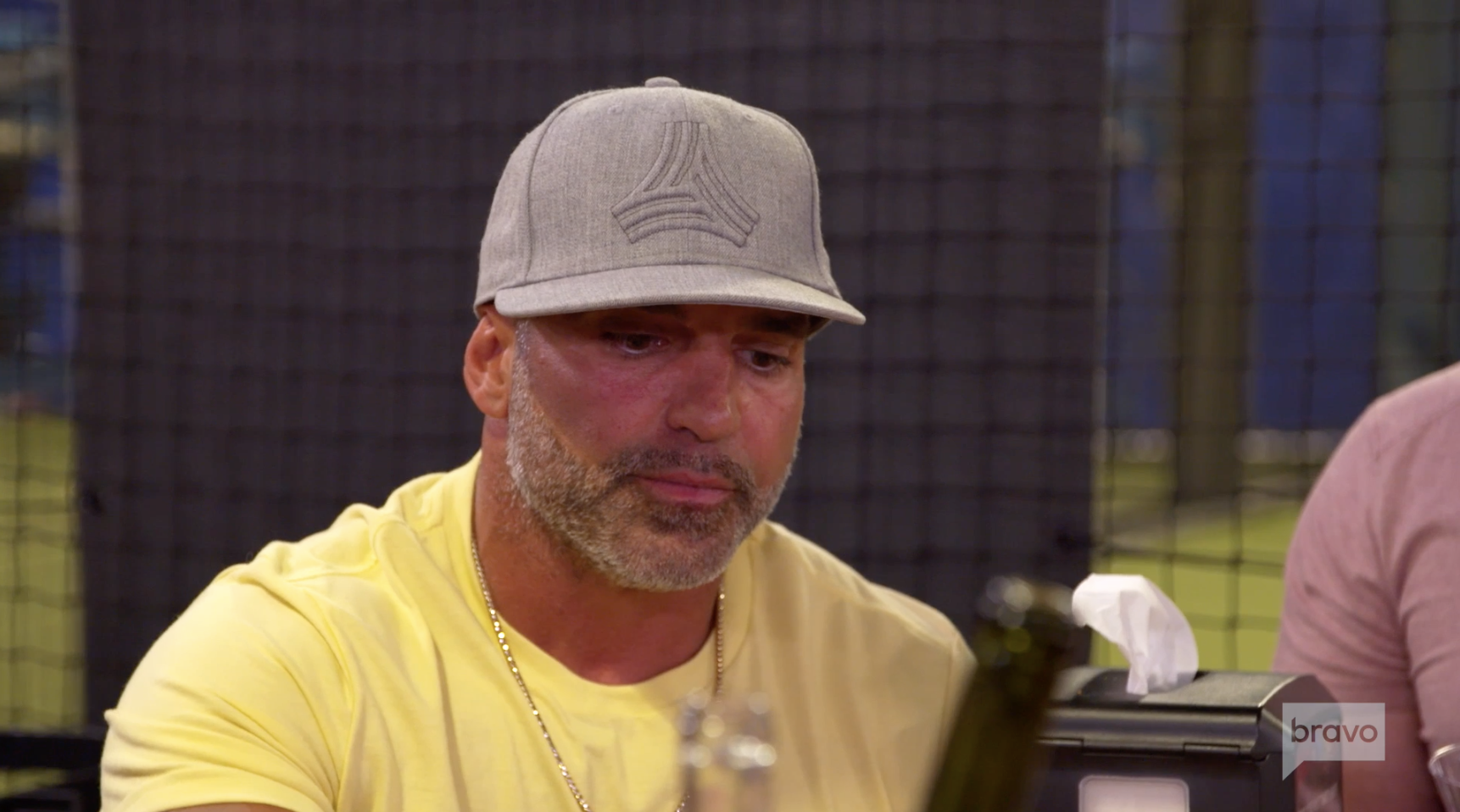 Rachel then chimes in and reveals the comment Teresa said about Margaret being a better friend than an enemy. Melissa's over it and blurts out that Teresa hates Margaret, and she knew that apology was fake at the roller rink. Melissa thinks Teresa and Jennifer are trying to ice Margaret out but Rachel doesn't give a f***.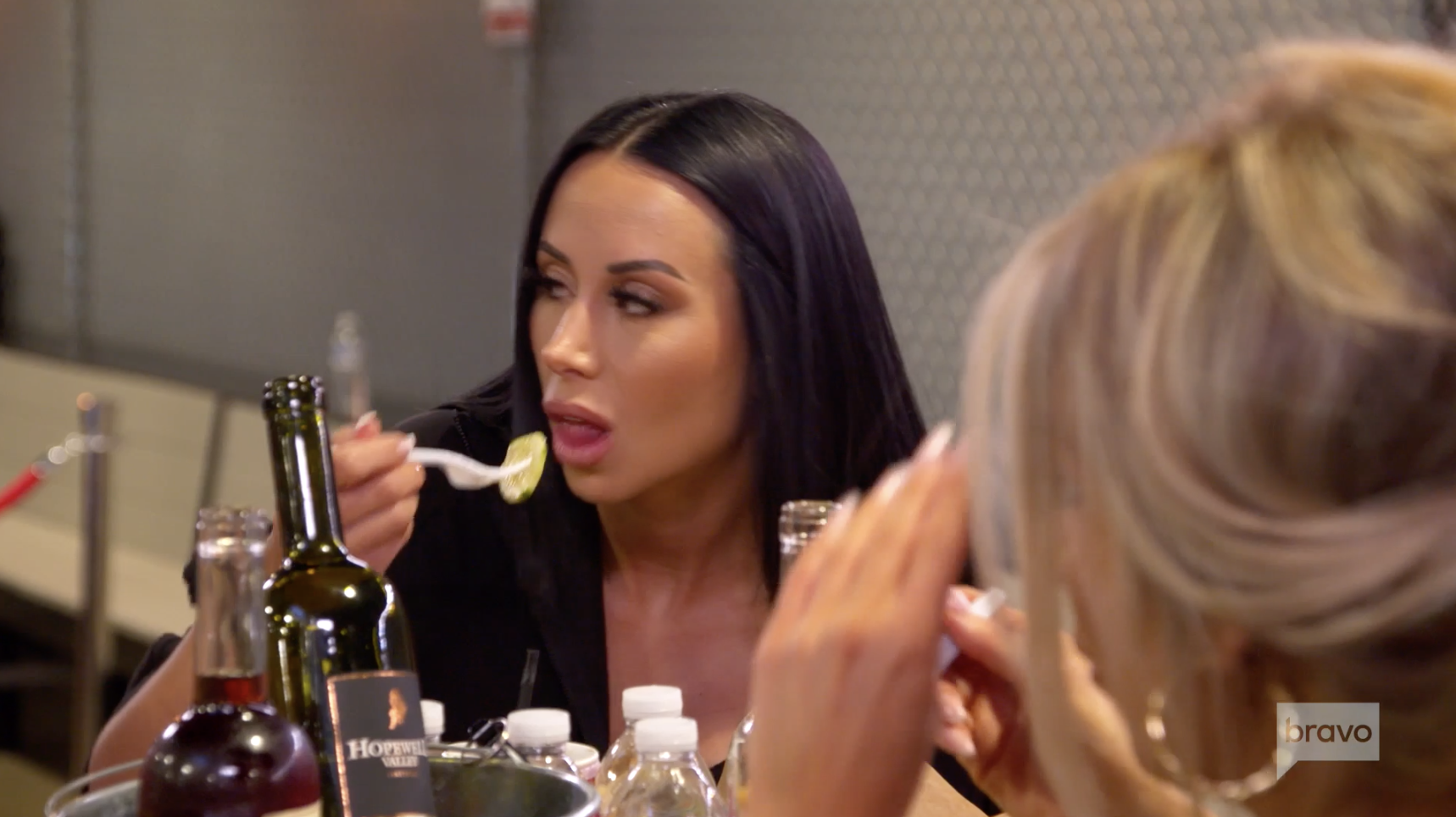 Melissa doesn't care if Margaret's upset by the revelation and it looks like ish is about to hit the fan.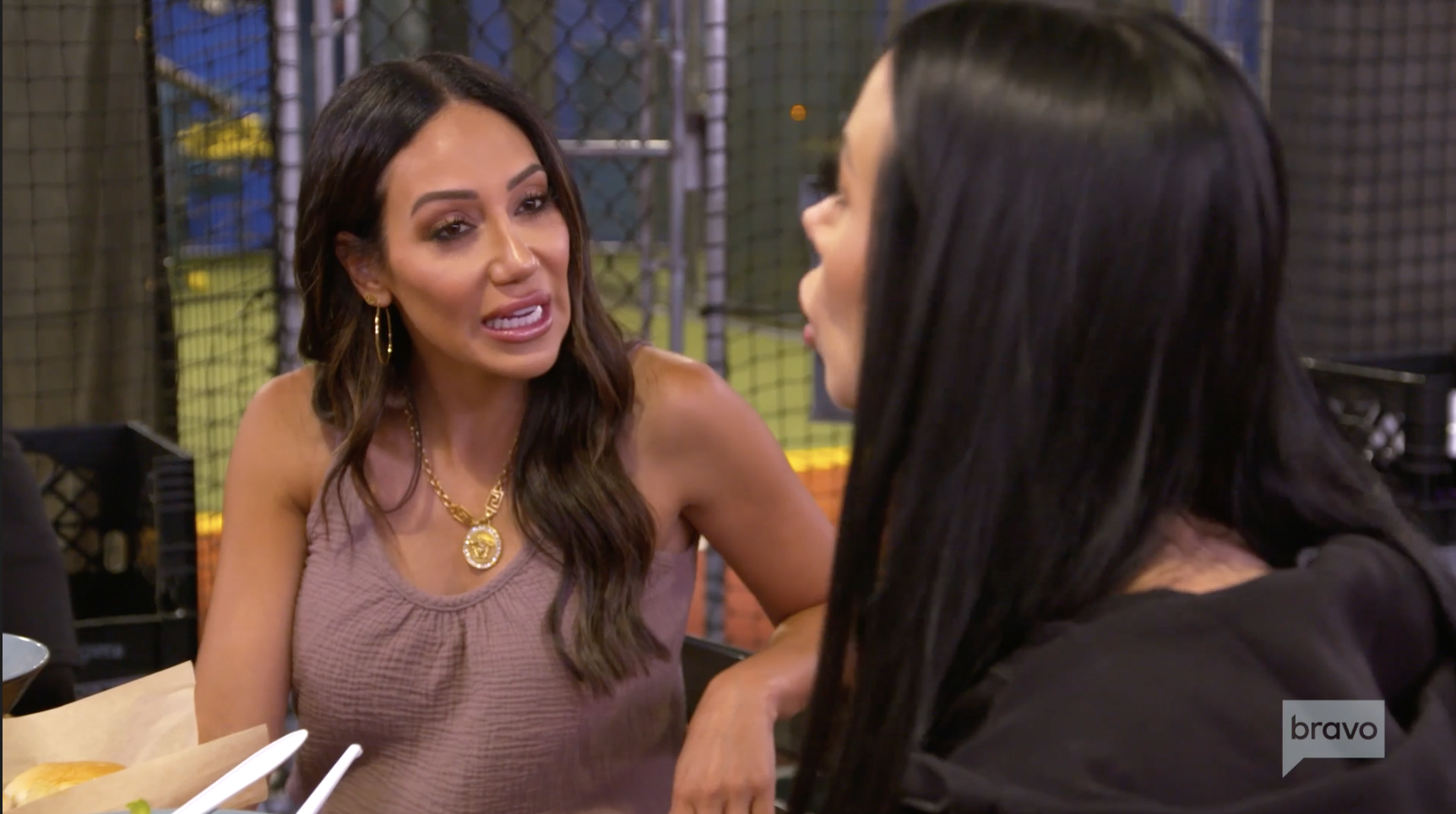 It's the day of Dolores's charity baseball game and the jersey's look great as Dolores shows her dad the men's holiday calendar. Jackie Goldschneider gushes over Evan's calendar photo and Margaret shows up in a sling. Margaret pulls Jackie and Danielle to the side to explain she isn't speaking to Jennifer and tells Danielle about the comment to Melissa. In her confessional, Danielle admits she would be bothered by Margaret's comment. Danielle tries to defend Jennifer but ends up spilling the beans about what Teresa said. Danielle thought it was a compliment and Jackie thinks Margaret should read between the lines. Danielle's struggling with who to believe and right in the midst of their convo, Jennifer and Bill arrive. 
Margaret thinks Jennifer's struggling at home with Bill but soon cut the conversation short as the Aydin's come in. Margaret greets Bill and attempts to speak to Jennifer, but she ignores Margaret. The ladies are getting ready and mingling as Margaret looks around for Teresa. Teresa and Louie finally show up and Joe Gorga's already looking for a way to avoid his sister SMH.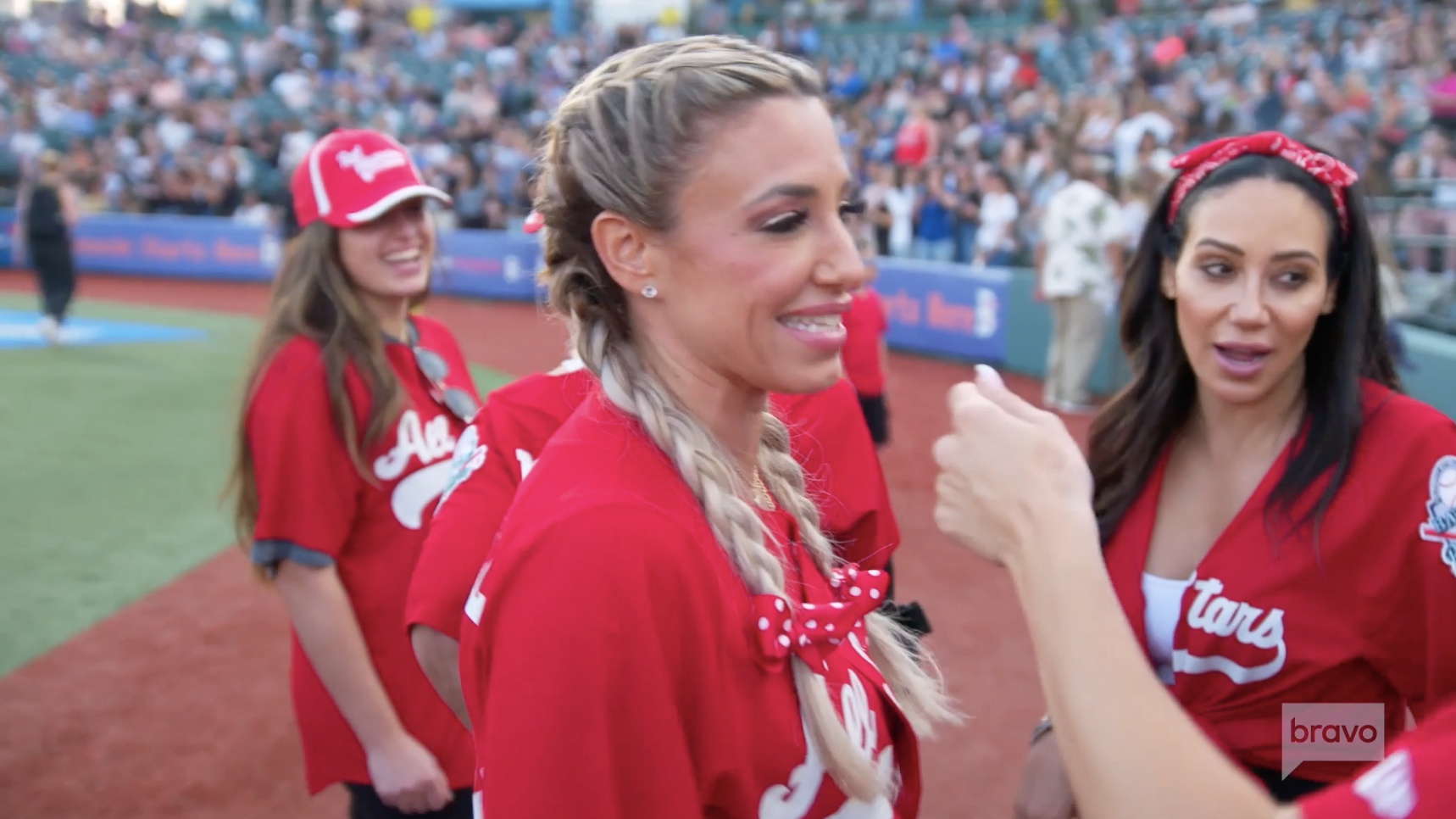 The cousins greet each other as Teresa gets her first glimpse of Dolores's calendar shoot. Teresa and Joe laugh a bit as he meets Louie's son and reminisces on the good times. The baseball game begins, and the fans are going wild as Dolores makes the introduction. Joe Gorga is at the plate first and the rest of the crew have a great time attempting to play baseball.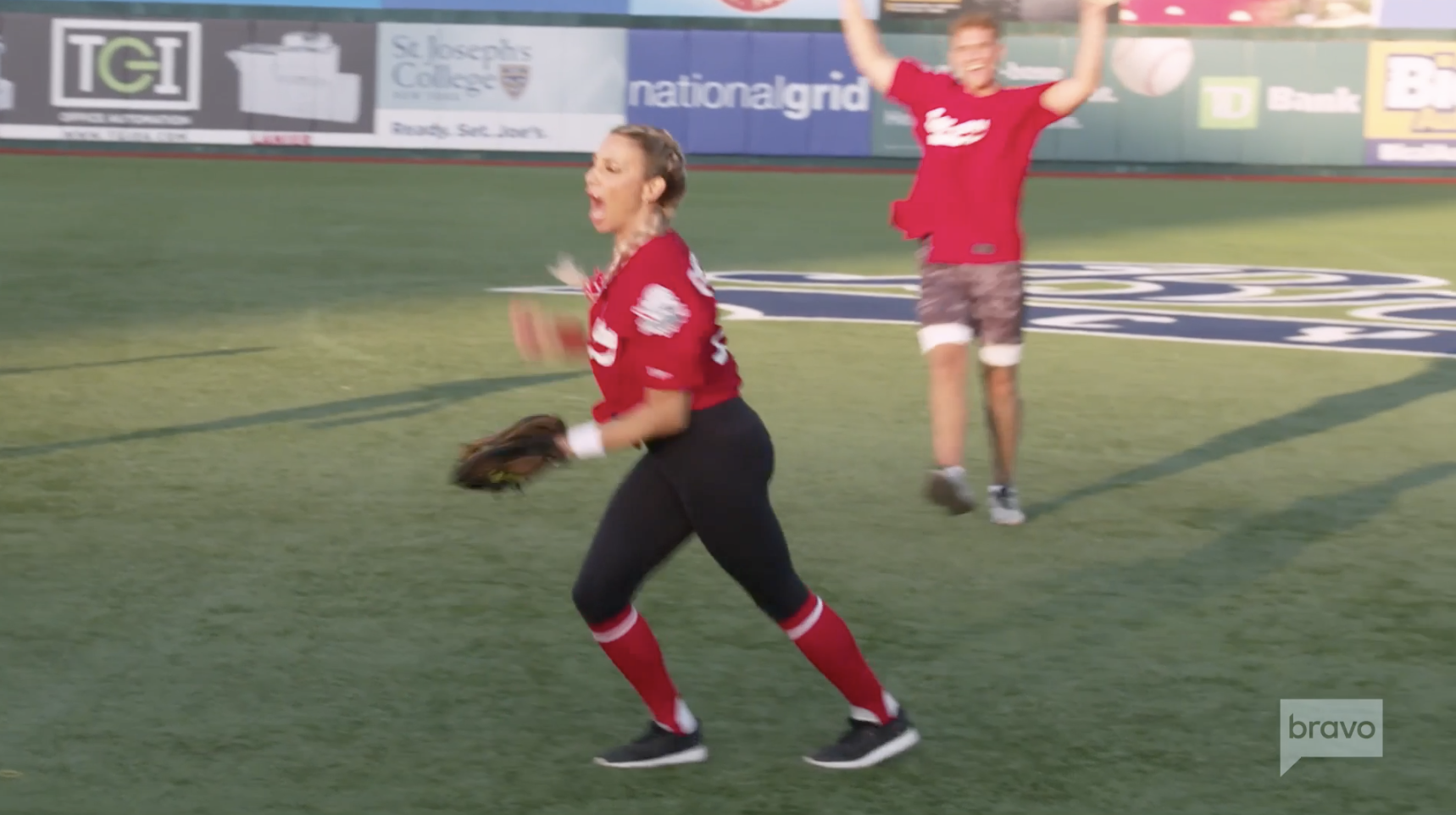 Luckily, Danielle was able to show us her softball skills as she catches a ball from the opposing team. Rachel pulls Jennifer to the side to discuss how Olivia wants to become a therapist when she grows up. This is Jennifer's first time hearing this and believes Olivia wants to become a therapist due to the issues going on between Jennifer and Bill. Jennifer tried to protect her kids from the truth, but now she's seeing she can't protect them from everything.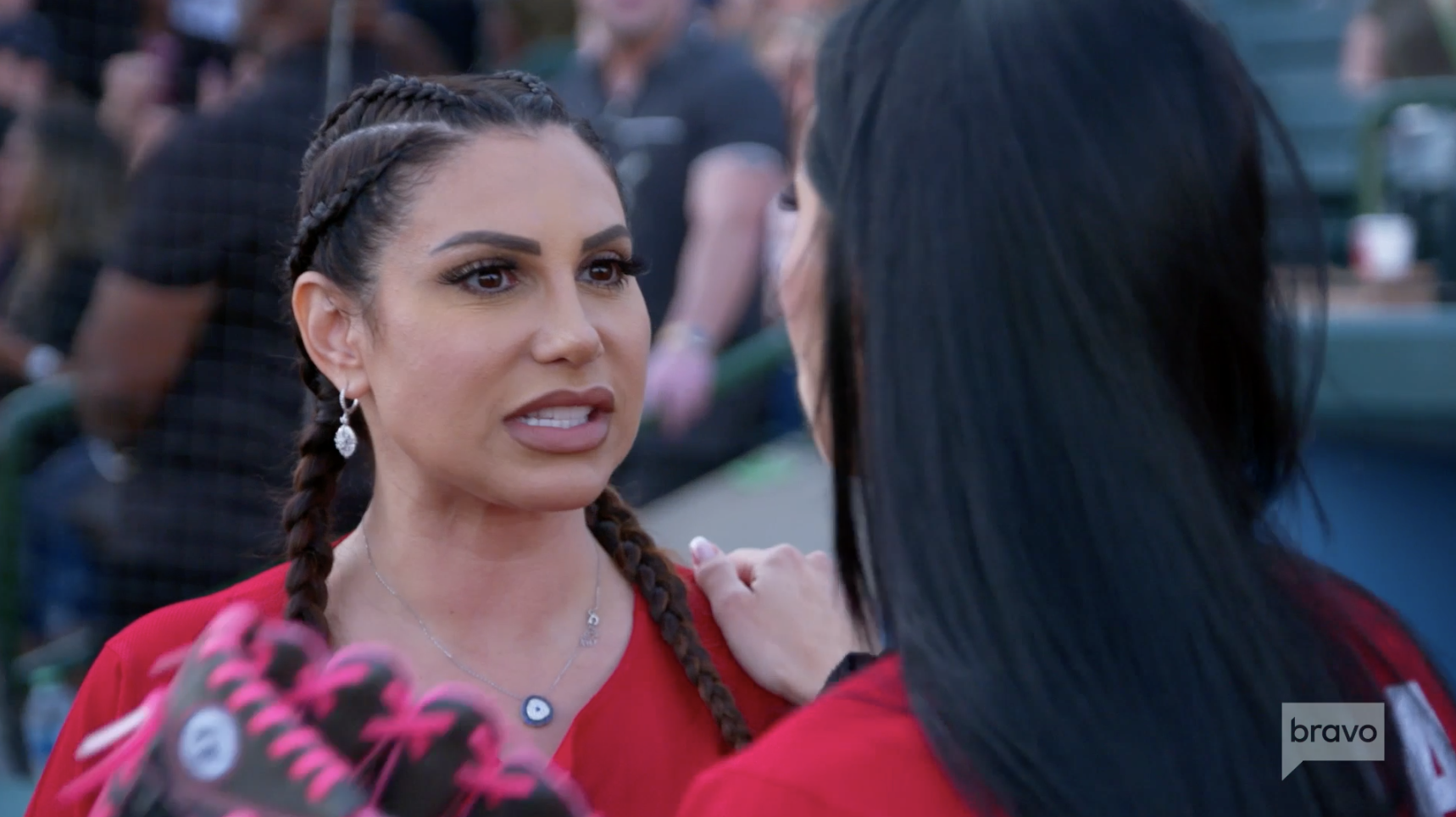 Teresa takes a swing at the ball while Dolores tells the crew about Paulie's upcoming surgery. Melissa thought Paulie was avoiding Frank and before you know it Joe Gorga tells Dolores about Frank missing her. Frank tells Dolores that he almost cried the other day and Dolores wants Frank to consider Paulie's feelings. Frank begins to cry, and the boys hug him as Dolores stands her ground.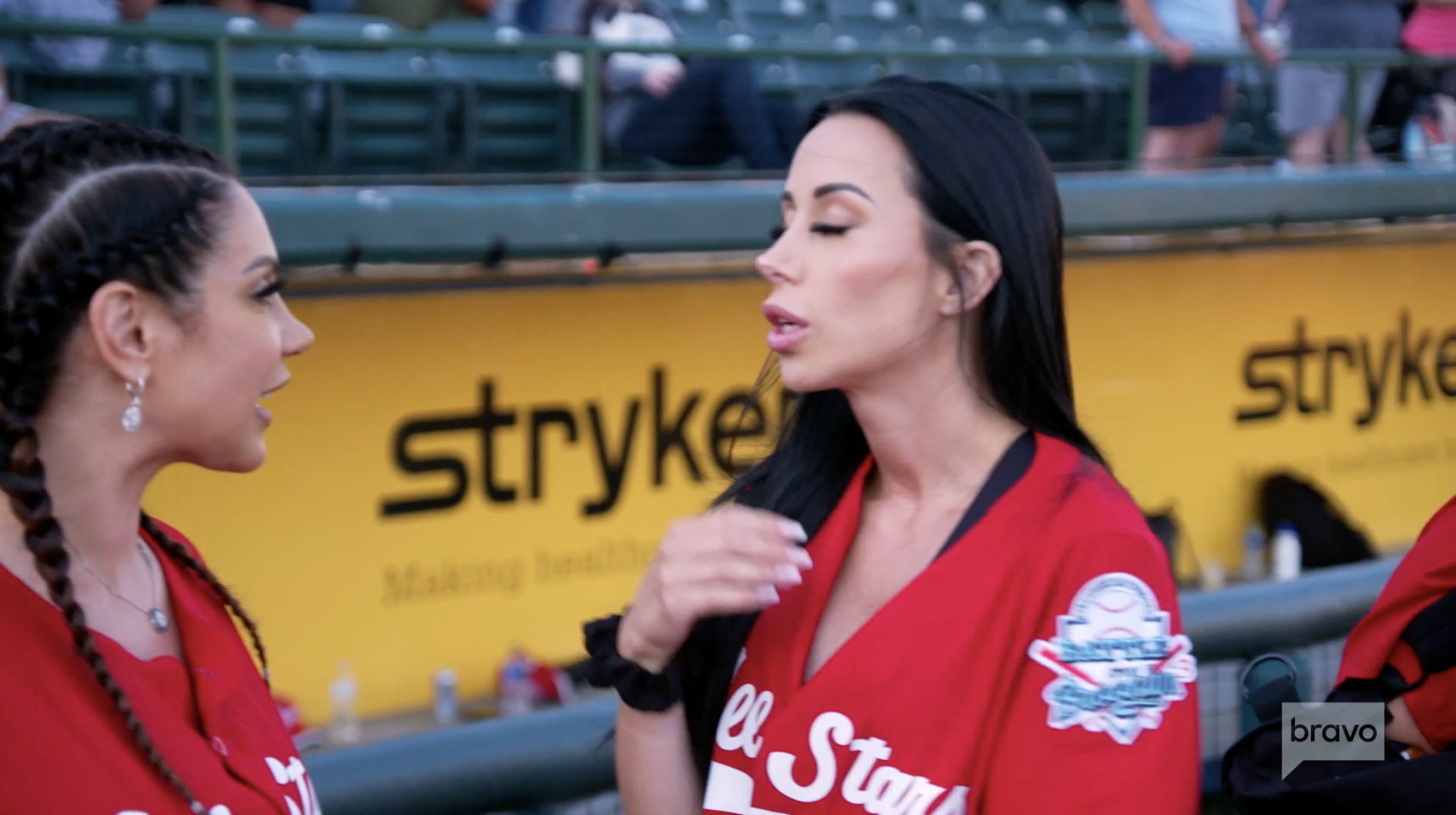 Louie and his sons put a dent in the score board and before we know it the housewives are coming back. Teresa calls her nephew over and talks to him for a second while Gia Giudice reveals she thinks the adults are trying to build a wedge between the kids. At the last second the housewives win the game, and the crew celebrates together! Dolores is happy at a successful event and she's proud of her friends for coming out and the two-hundred thousand dollars that was raised.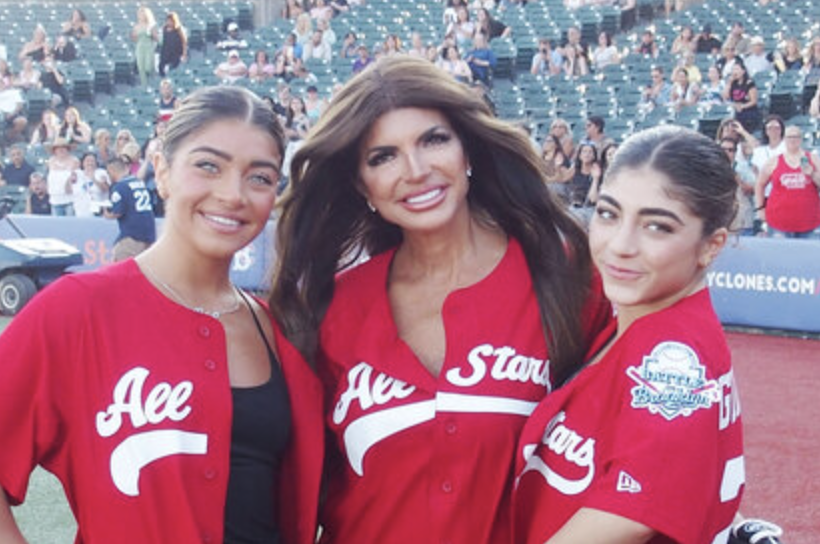 The next day, Jennifer A. and Bill go to couples counseling in hopes of mending their fractured union. While filling out initial paperwork, Jennifer ask Bill if he has any concerns about what Jennifer does but Bill is very quiet. Jennifer tells the therapist about Bill's infidelity and reveals her daughter asked if all men cheat.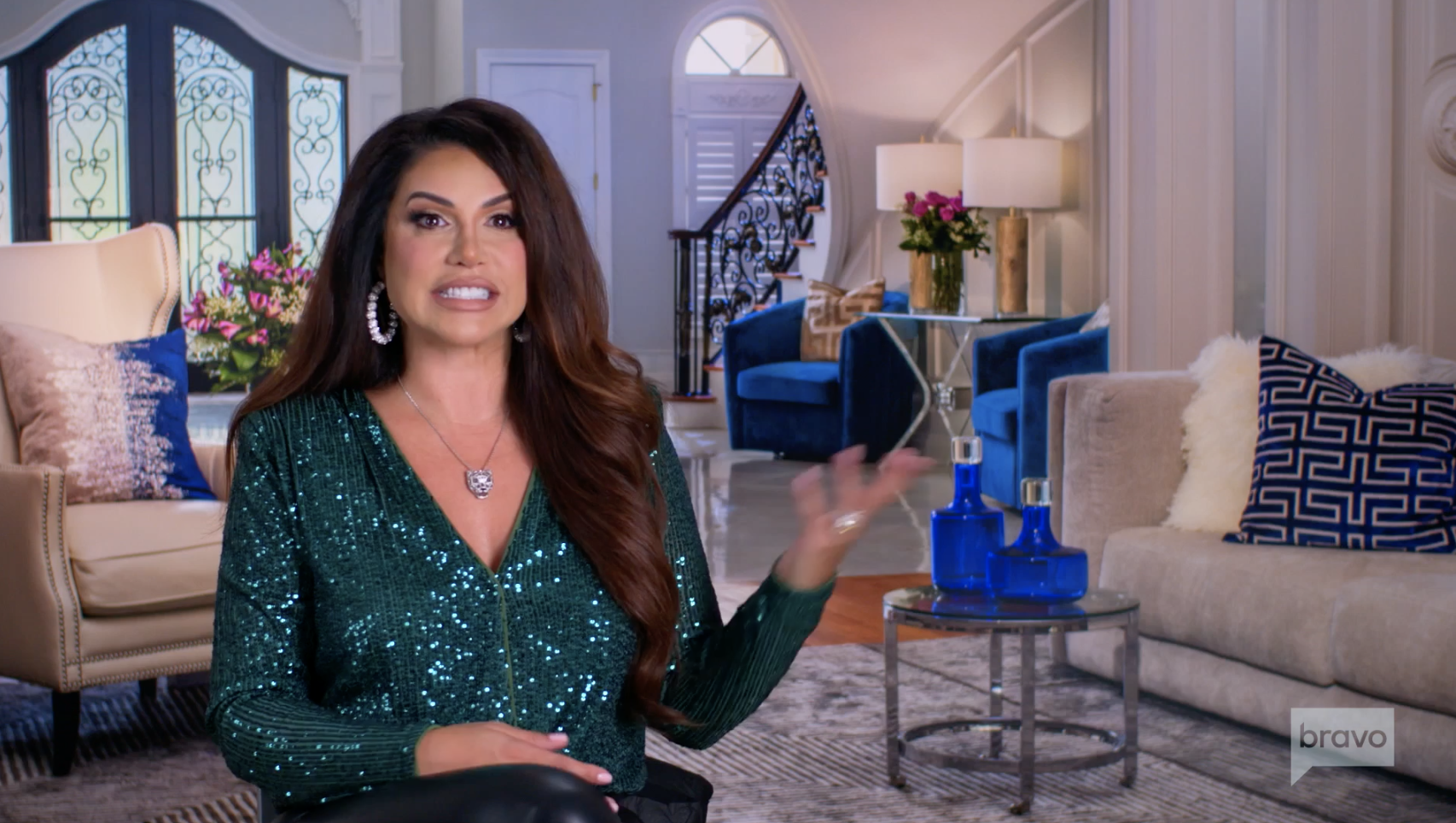 Jennifer A. gets emotional as she explains Olivia's new career choice and Bill admits he feels like he can't push the kids as hard as he wants. Jennifer and Bill want to keep the kids happy and Jennifer thinks Bill is putting all the responsibilities on her. The therapist notices Bill's silence and Jennifer reveals this is what Bill does. The therapist believes Jennifer feels unappreciated and lonely; and believes the two could benefit from another counseling appointment. The two agree and you'll have to come back next week to see more on The Real Housewives of New Jersey.
Stay Connected With All About The Tea: Twitter Ι Instagram Ι YouTube Ι Facebook Ι Send Us Tips
LeAndra Williams is a content contributor at All About The Tea. She's a social worker and (super) mom by day, and a reality T.V. junkie by night.