Farrah Abraham's 14 Year Old Daughter Gets Six Facial Piercings … Twitter Erupts!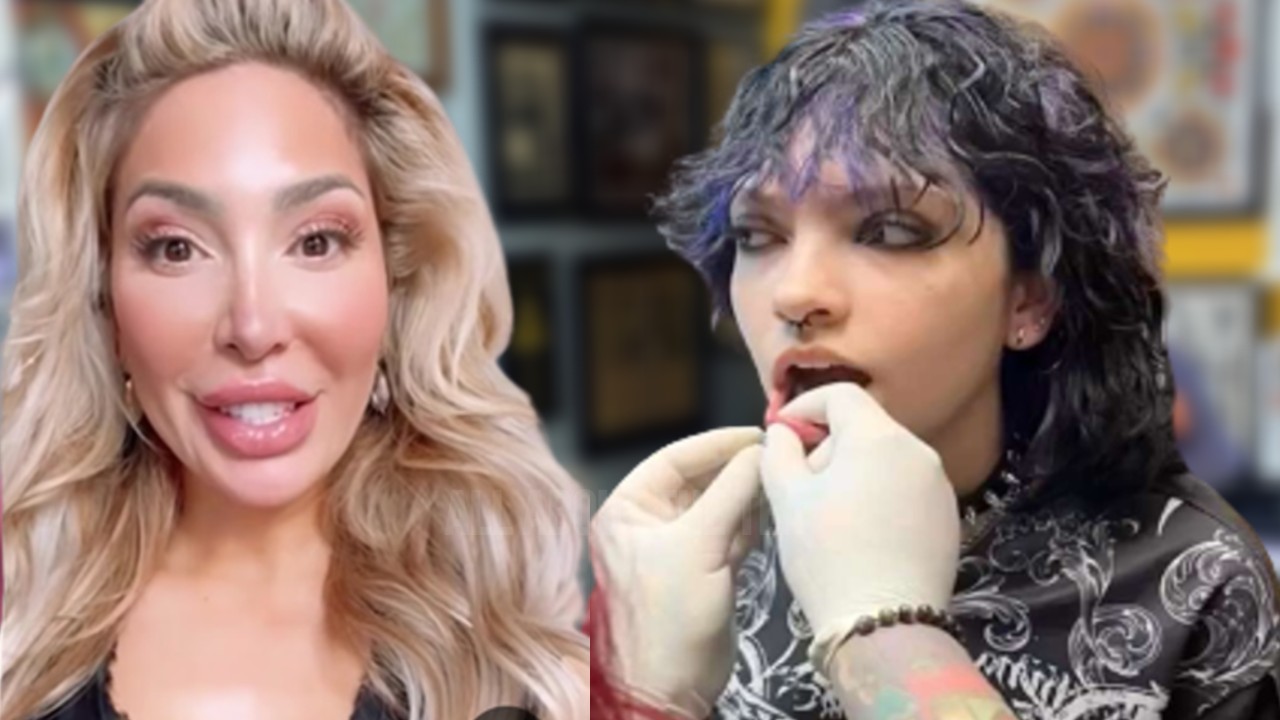 Farrah Abraham's 14 Year Old Daughter Gets Six Facial Piercings … Twitter Erupts! 
Teen Mom OG alum, Farrah Abraham posted a video on her social media platform of her daughter Sophia Abraham getting facial piercings on her 14th birthday — and fans are in an uproar.
"@sophialabraham HAPPY 14th Birthday!" Farrah Abraham captioned her post on TikTok. "#snakebite & #earlobe piercing party! 6 piercings later #snakebitepiercings you match your snake…can you even eat your cake ? #fyp #birthday #birthdaygirl #birthdaygift #fy #lippiercing #genz #y2k #alt #grunge #gothic #emo #xyzbca."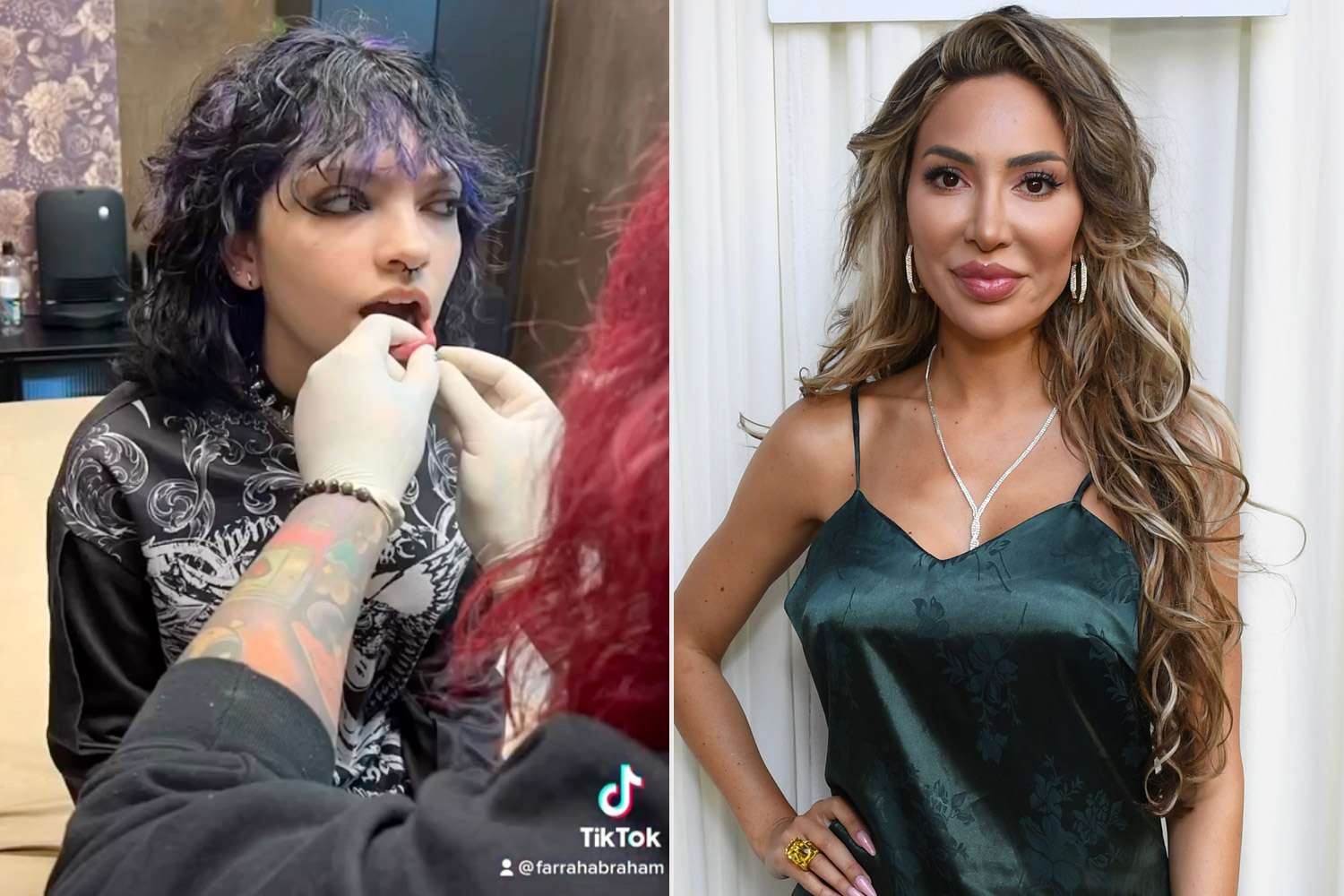 On her birthday, Sophia received a septum and a nose piercing while being recorded by her mother, who can be heard asking if she's in pain. In the video, Sophia appears to be hesitant and uncomfortable during the piercing process.
Press play below to watch.
After watching the video, some people on social media expressed concern over a young teenager getting facial piercings, especially when being recorded and shared online. One person commented, "Not cool. She's way too young for all of this. Plus lip and tongue piercings can damage the teeth. I don't understand…." 
"Oh hell naw!!!!! Wtf is wrong with Farrah."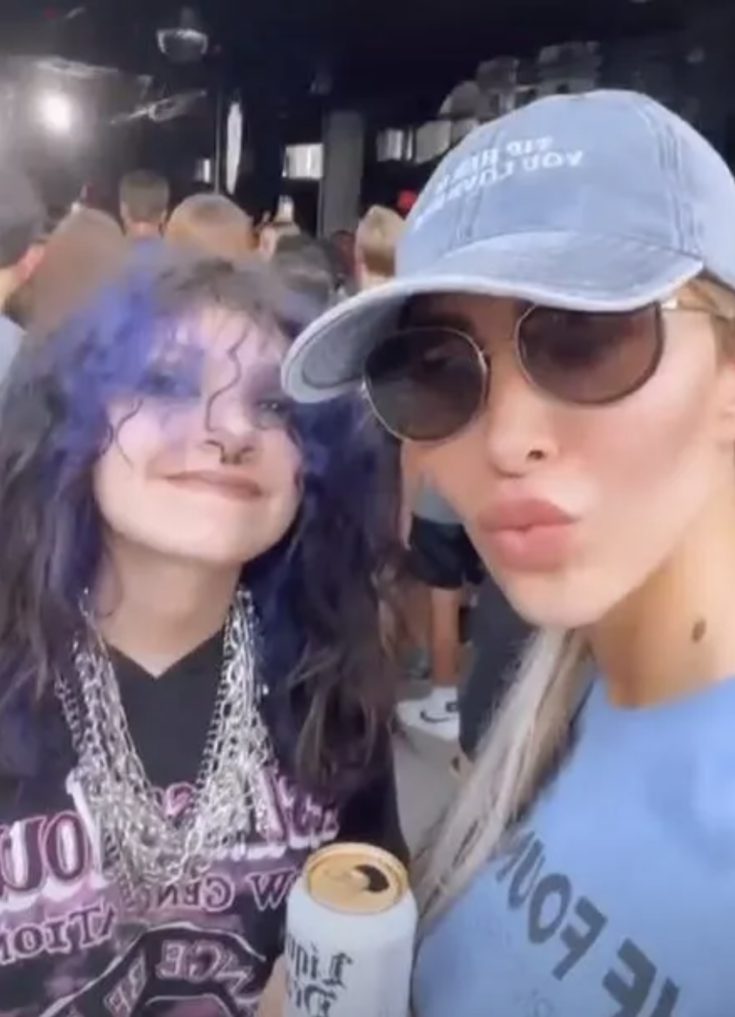 Many criticized the 31-year-old mom for allowing and encouraging her daughter to get piercings at such a young age. An observer noted, "This is EXACTLY how we all knew she'd turn out because… role models." Another wrote, "Cute. She's just as damaged as her mom!" A third person shared, "Well Farrah is her mom so no to both."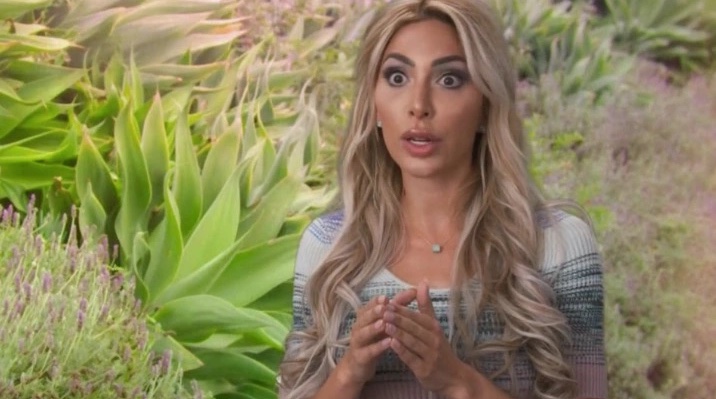 Someone else pointed out, "This is why children shouldn't have children." Another suggested, "Girl will be making her own sex tape in 4 years – sad…"
"Bad Parenting 101." A person commented.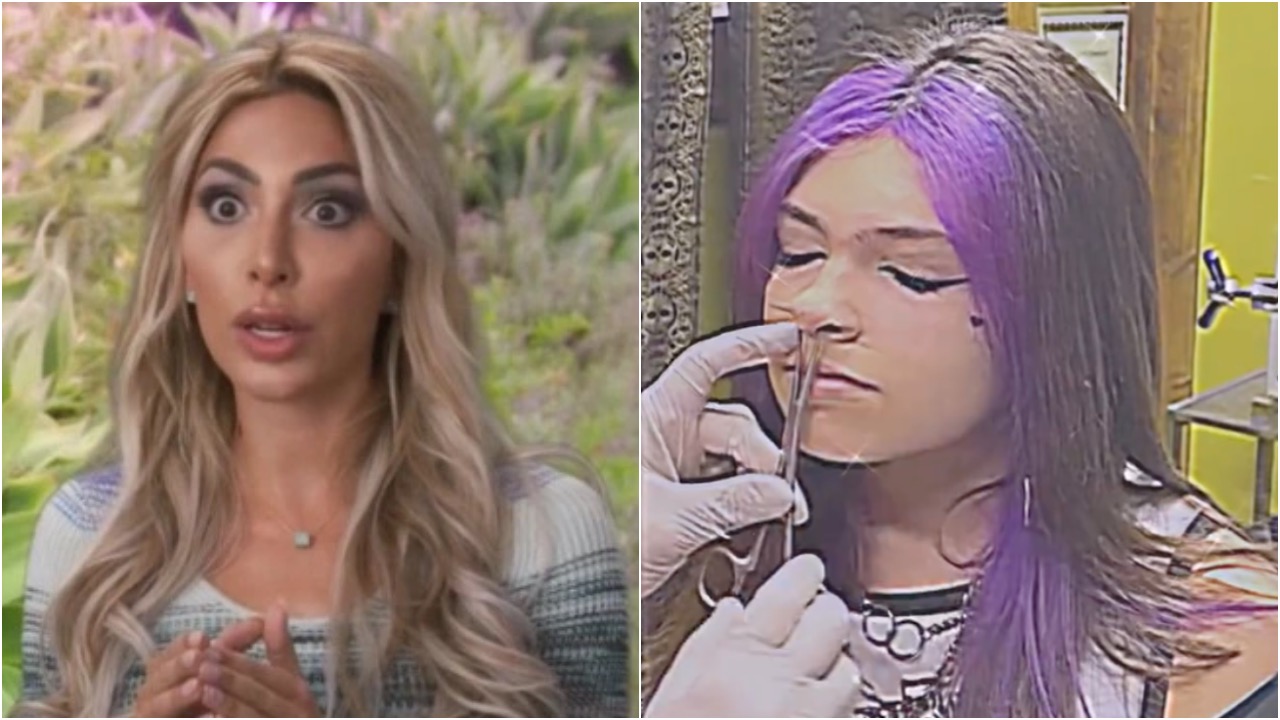 This is not the first facial piercing for Sophia. In 2022, the teen had her septum pierced for her 13th birthday; her mother was criticized for allowing the procedure.
"Sophia is the first in my family to get a septum piercing, and especially at 13," Farrah Abraham told TMZ at the time. "This might be the cool mom in me, or just a loving parent, but I would rather it be by a professional, sanitized and clean, than my teen going and sneaking off and doing it herself, getting an infection and whatnot."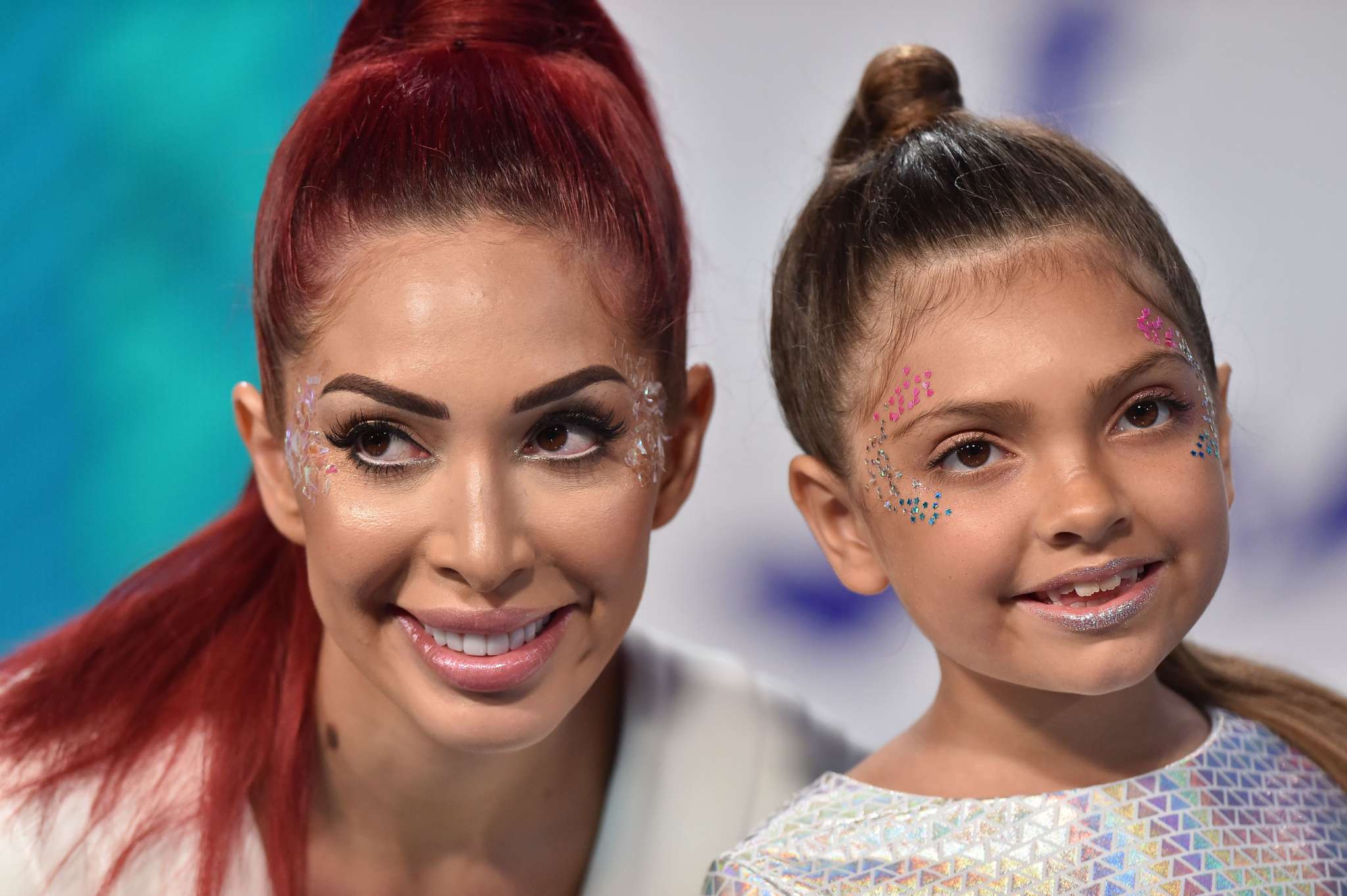 It is important to consider the potential health and safety risks associated with facial piercings, as well as the fact that minors may not be fully informed or able to make permanent decisions about body modifications. It is recommended that parents and guardians consult with a medical professional and carefully consider the potential consequences before allowing minors to get piercings.
Stay Connected With All About The Tea: Twitter Ι Instagram Ι YouTube Ι Facebook Ι Send Us Tips
Olivia Davis is a Staff Writer at All About The Tea. Olivia's hobbies include binging Netflix series, and watching Housewives on Bravo. She graduated from San Francisco State University with a degree in History.