Trans Teacher Kayla Lemieux With Z-Size Fake Breasts Caught Dressed As Man … Twitter Explodes!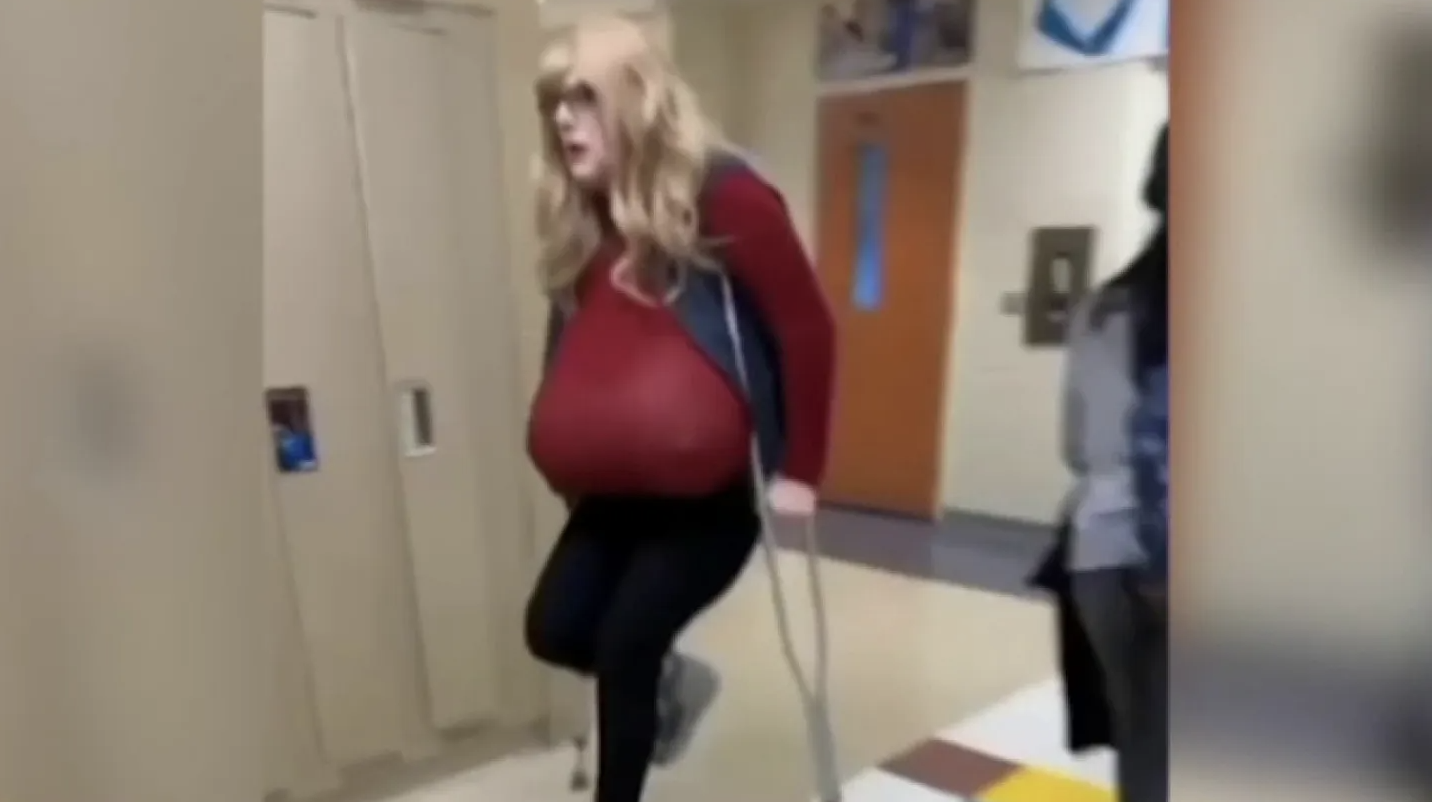 Trans Teacher Kayla Lemieux With Z-Size Fake Breasts Caught Dressed As Man … Twitter Explodes! 
Kayla Lemieux, a Canadian transgender teacher, refuted claims that her gigantic, Z-cup prosthetic breasts were fake in a recent interview. Lemieux gained notoriety in September for sporting them to class.
"I'm not wearing prosthetic breasts. These are real," Lemieux told The New York Post. "My condition is classified as gigantomastia, which can also be referred to as macromastia or breast hypertrophy," she claimed.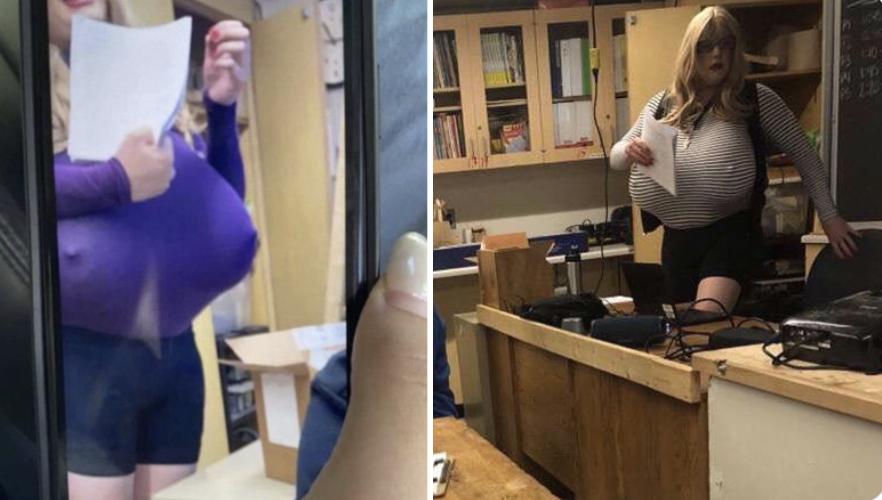 Gigantomastia, also known as macromastia, is a rare medical condition characterized by excessive breast growth. It is a form of hypertrophy, which means an abnormal increase in the size of an organ or tissue due to the enlargement of individual cells.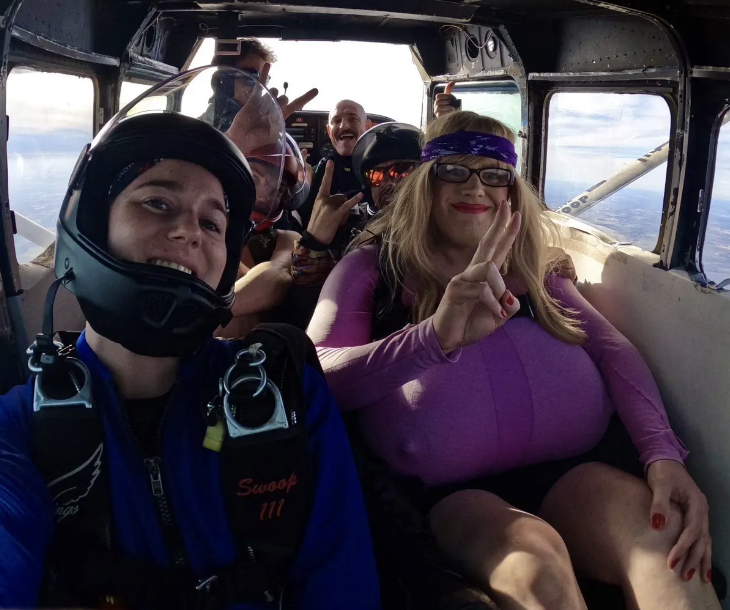 Kayla Lemieux openly refuted claims that the artificial breasts were just a publicity stunt. The teacher, however, admitted that gigantomastia was not a common condition.
"It's rare, there's no doubt about it. It affects women on a very rare basis, but in my case, I believe – and my doctor thinks – because I have XX chromosomes as well, that has something to do with it, and hormone sensitivity to estrogen has caused it."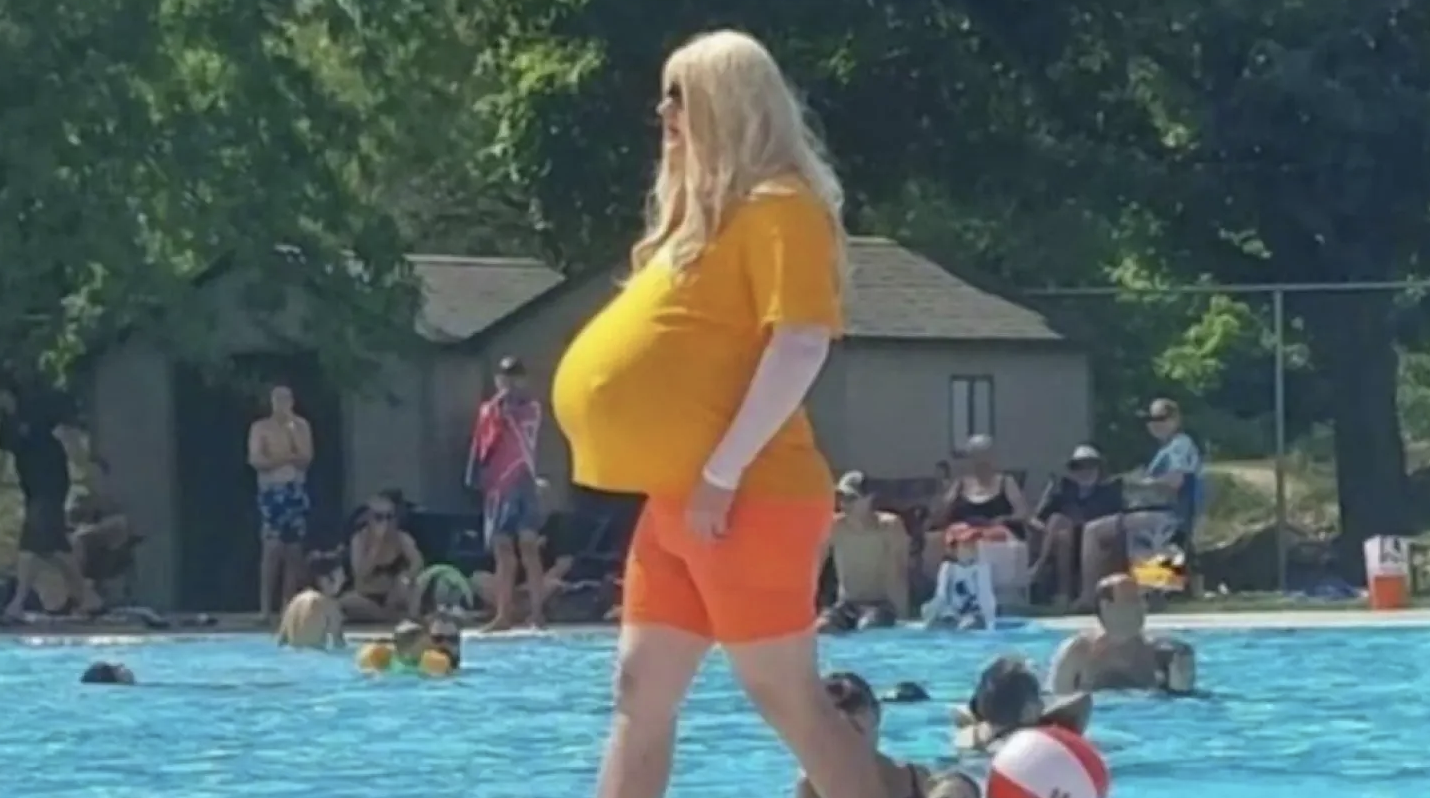 The size of her breasts and appearance has caused controversy. Pictures of Lemieux dressing as a man without breasts, cosmetics, glasses or wig" outside of school grounds have surfaced — raising questions about whether the vulgar costume is just an act.
In spite of parents' outrage over the transgender teacherwearing Z-cups in front of students, the school stands by the teacher — saying it honors the human right of gender expression.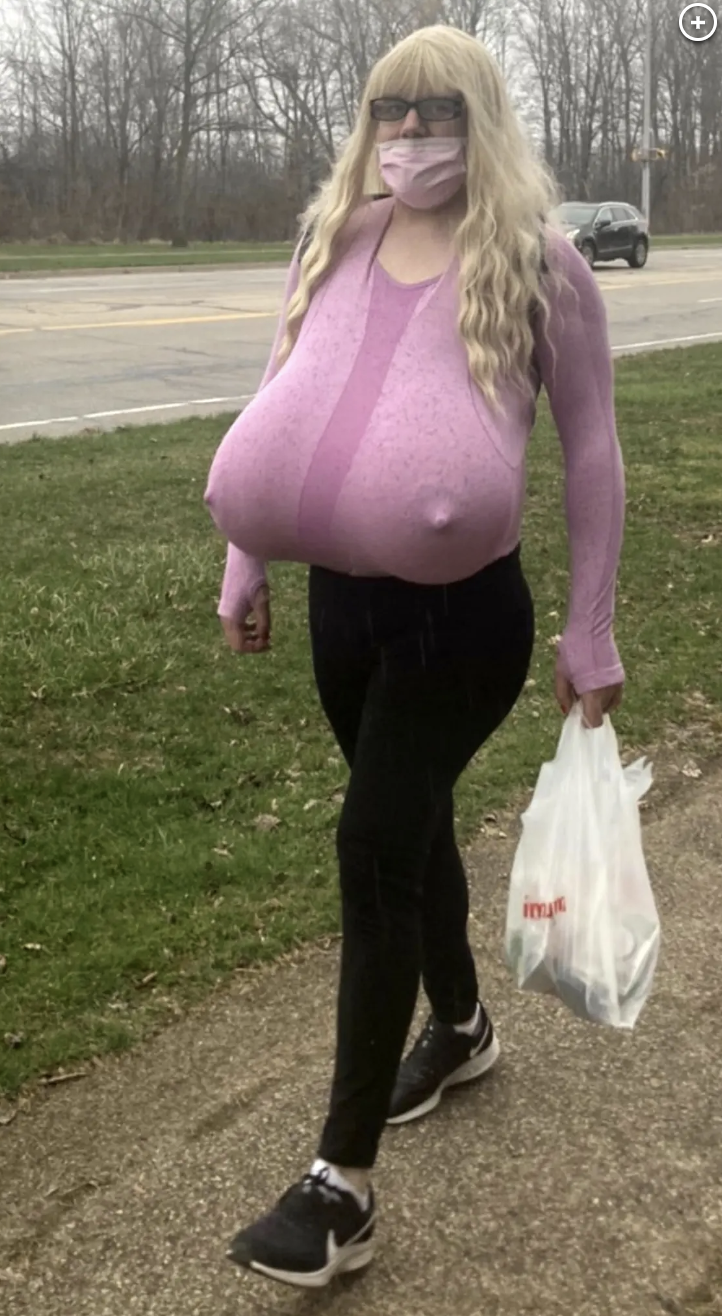 Some students have recorded images of the trans teacher at Oakville Trafalgar High School in Ontario, Canada and put them on social media. Press play below.
The teacher, who used to go by Kerry, left Oakville Trafalgar High School this week wearing giant breasts, a blond wig, and glasses, but soon removed the cartoonish clothing.
After shopping dressed as a woman, Lemieux changed and emerged dressed as a man 30 minutes later.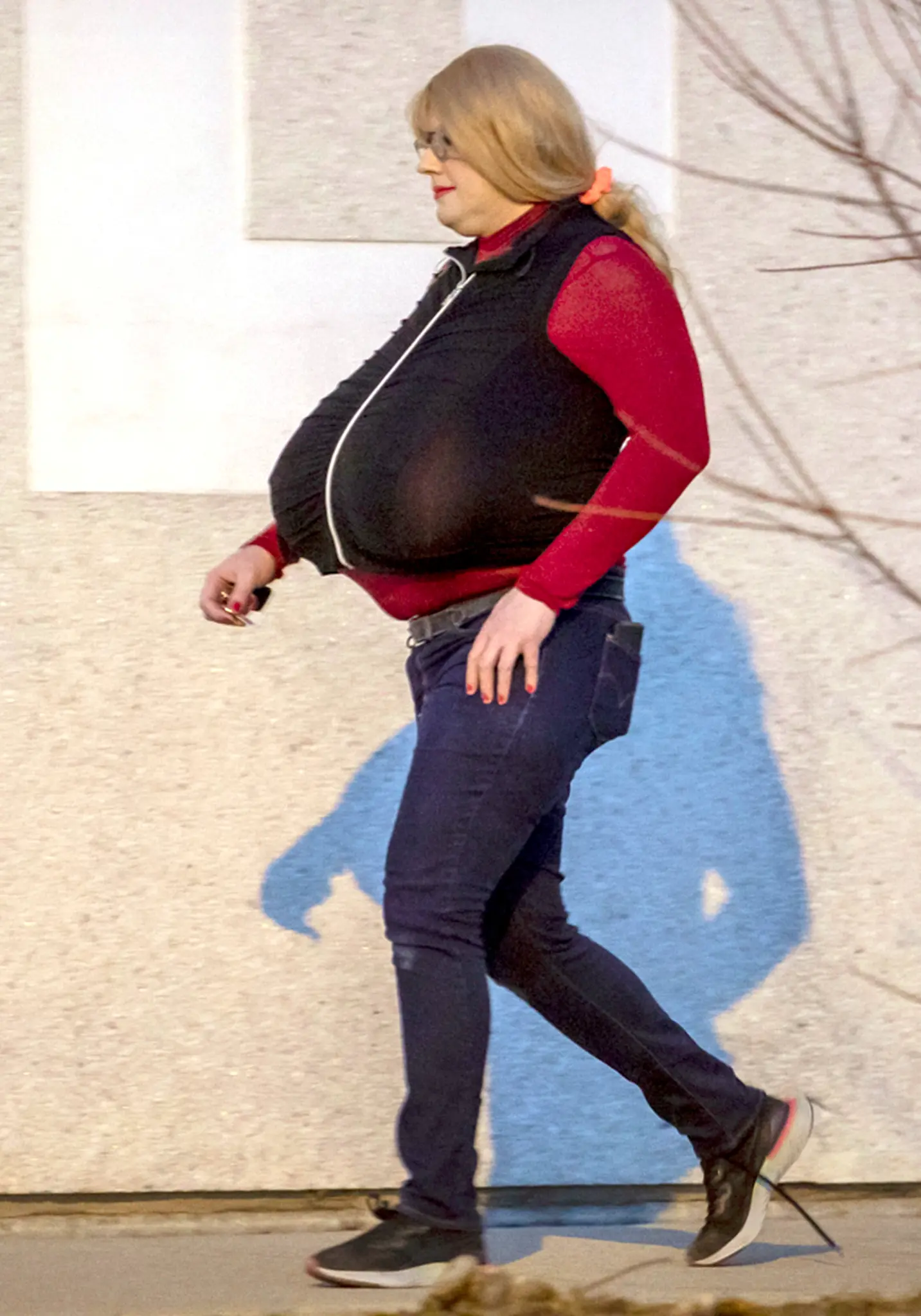 In the afternoon, the teacher spent the afternoon in public in men's sweatpants, trainers, gray T-shirts, and navy puffer vests without makeup, glasses, or wigs.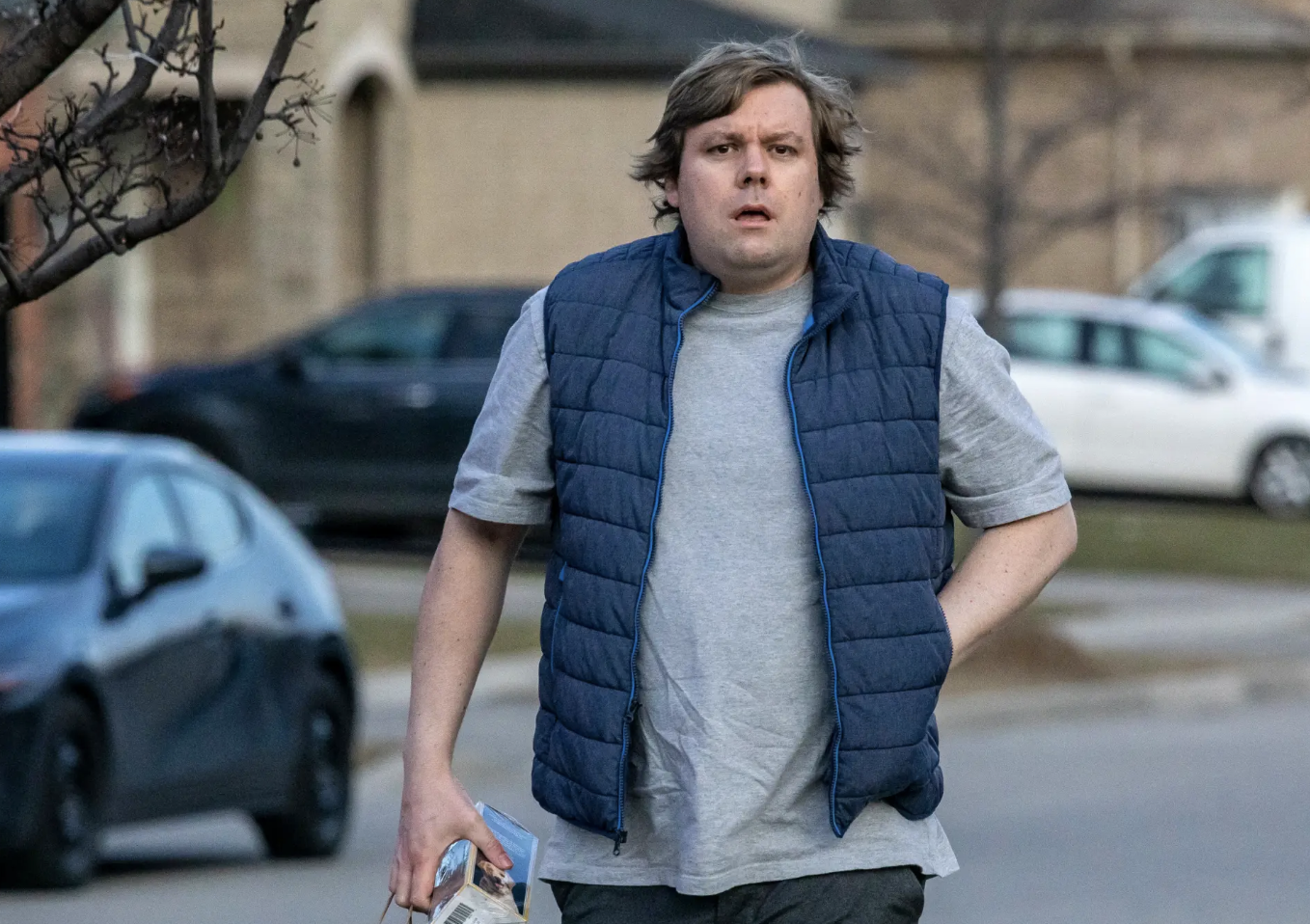 In the wake of photos and videos of Lemieux, parents complained that a teacher with such an outlandish look was distracting their children from learning.
This brought unwanted attention to the school, resulting in bomb threats and increased police presence.
Share your thoughts. Sound off below.
Stay Connected With All About The Tea: Twitter Ι Instagram Ι YouTube Ι Facebook Ι Send Us Tips