Da Brat Expecting Baby With Wife Jesseca 'Judy' Dupart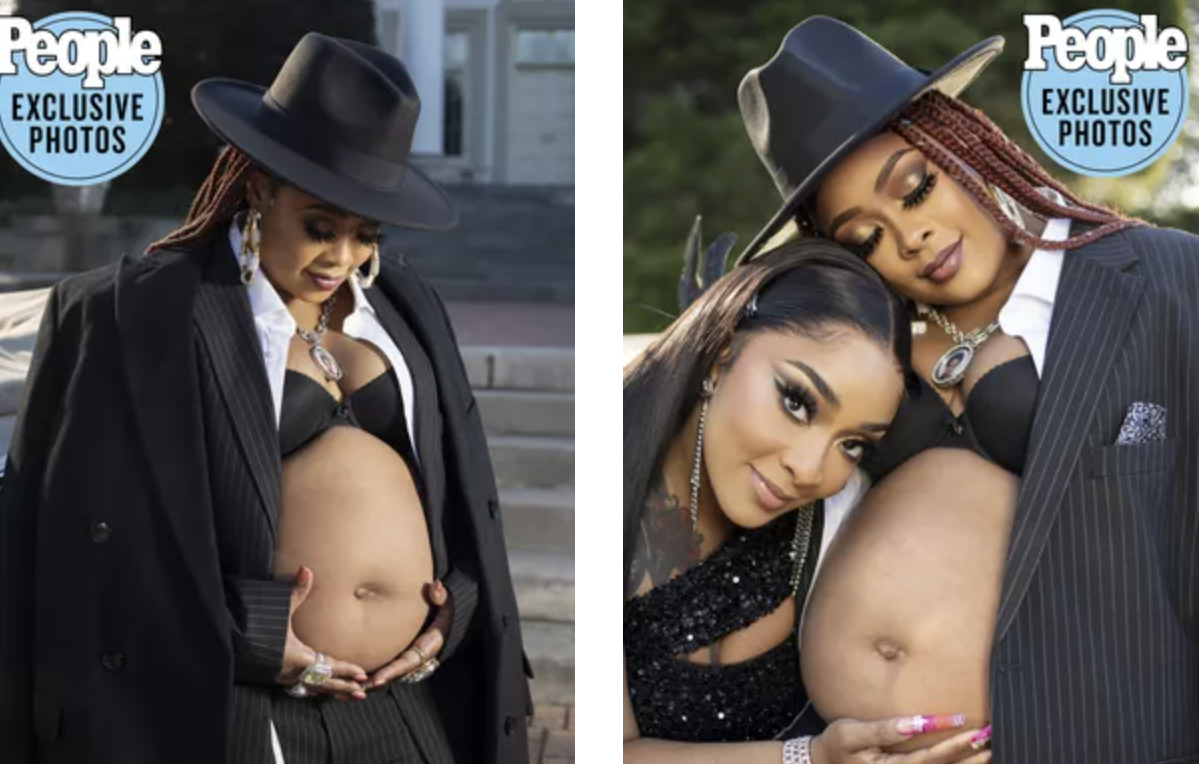 Da Brat Expecting Baby With Wife Jesseca 'Judy' Dupart
Da Brat, 48-year-old recording artist, revealed that she's expecting her first child with her wife, Jesseca "Judy" Dupart.
The lesbian couple wed a year ago and Jesseca has three adult children of her own, while this will be Da Brat's first child. "I never thought I was going to have kids," she says. "I just thought it wasn't in the cards for me. I've had a great career, a full life. I felt like, because I didn't get pregnant earlier on, then it just wasn't going to happen for me."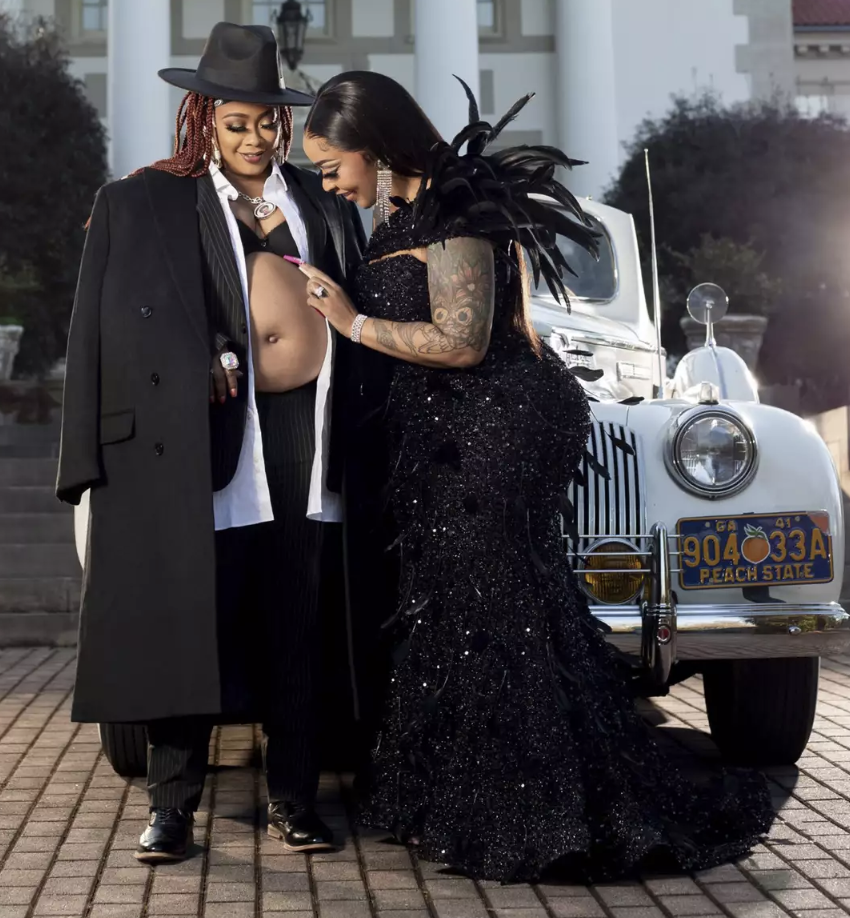 That is, until she met and fell for Harris-Dupart. "I started looking at life so differently," says Da Brat. "I was like, I want a little me with you. Something special from the both of us that we can share and raise and love unconditionally."
Jesseca explained that getting Da Brat to carry her newest child was not easy. "I was like, nothing's gonna come out of me!" Harris-Dupart was able to convince her otherwise. "We had a little tug-o-war in the beginning…but I felt like she should have the experience," says her wife. "She is so nurturing."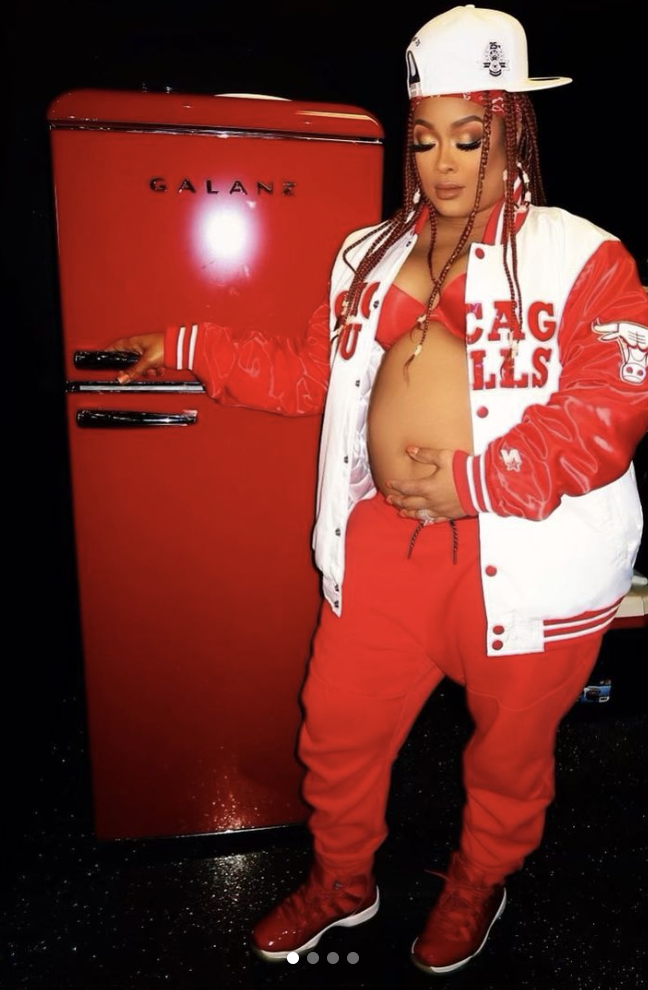 Da Brat's decision to carry worked out for the best, given Jesseca's health complications following her egg retrieval. However, the rapper faced her own health problems, including surgery to remove fibroids and polyps prior to the embryo transfer.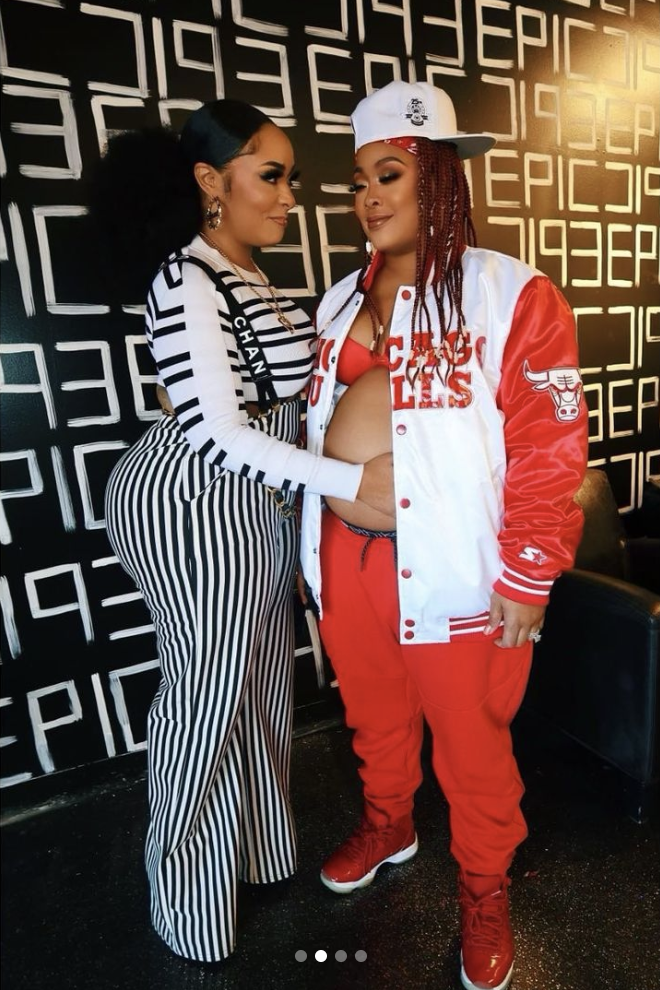 She suffered a previous miscarriage, "I had never been so excited about something that I didn't even know I wanted," says Da Brat. "I fell in love with the idea and then it was all snatched away from me."
"Luckily," she says, "we still had quite a few of her eggs left." The couple, who chose an anonymous donor described as "an eager entrepreneur" from their cryo bank, is now 18 weeks pregnant. Firmly into her second trimester, Da Brat says, "It's just a blessing. I'm excited!" She's also exhausted. "I don't have any cravings or nausea," she adds, "but I'm always sleepy. It's crazy!"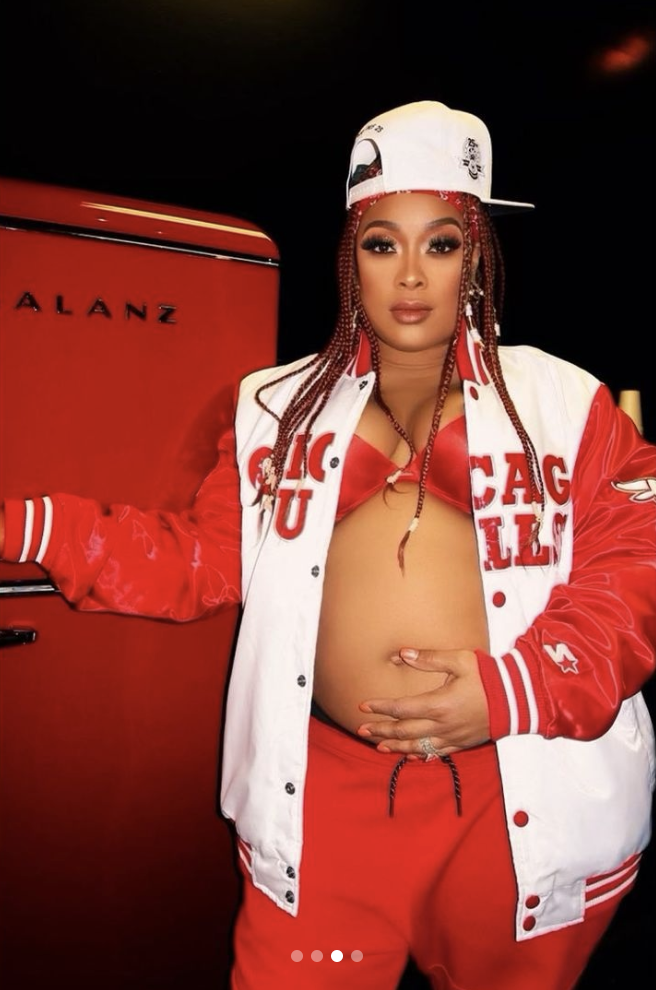 Pregnancy has surprised Da Brat in an emotional way: "Everything makes me cry. If someone wins American Idol, I cry. I'm like, I'm tougher than that!"
In light of her tough persona in hip hop and her bump reveal, she says, "I think people are going to be shocked." Therefore, she chose a gangster-themed pregnancy shoot. "I loved it," she says.
Fans showered the couple with supportive comments. One person wrote, "You don't need to carry in order to be a mom. but she's wanted to for so long and i'm so happy she's getting to experience it." Another stated, "Pregnant at 48!!! This give me all the hope. Thanks Sis!"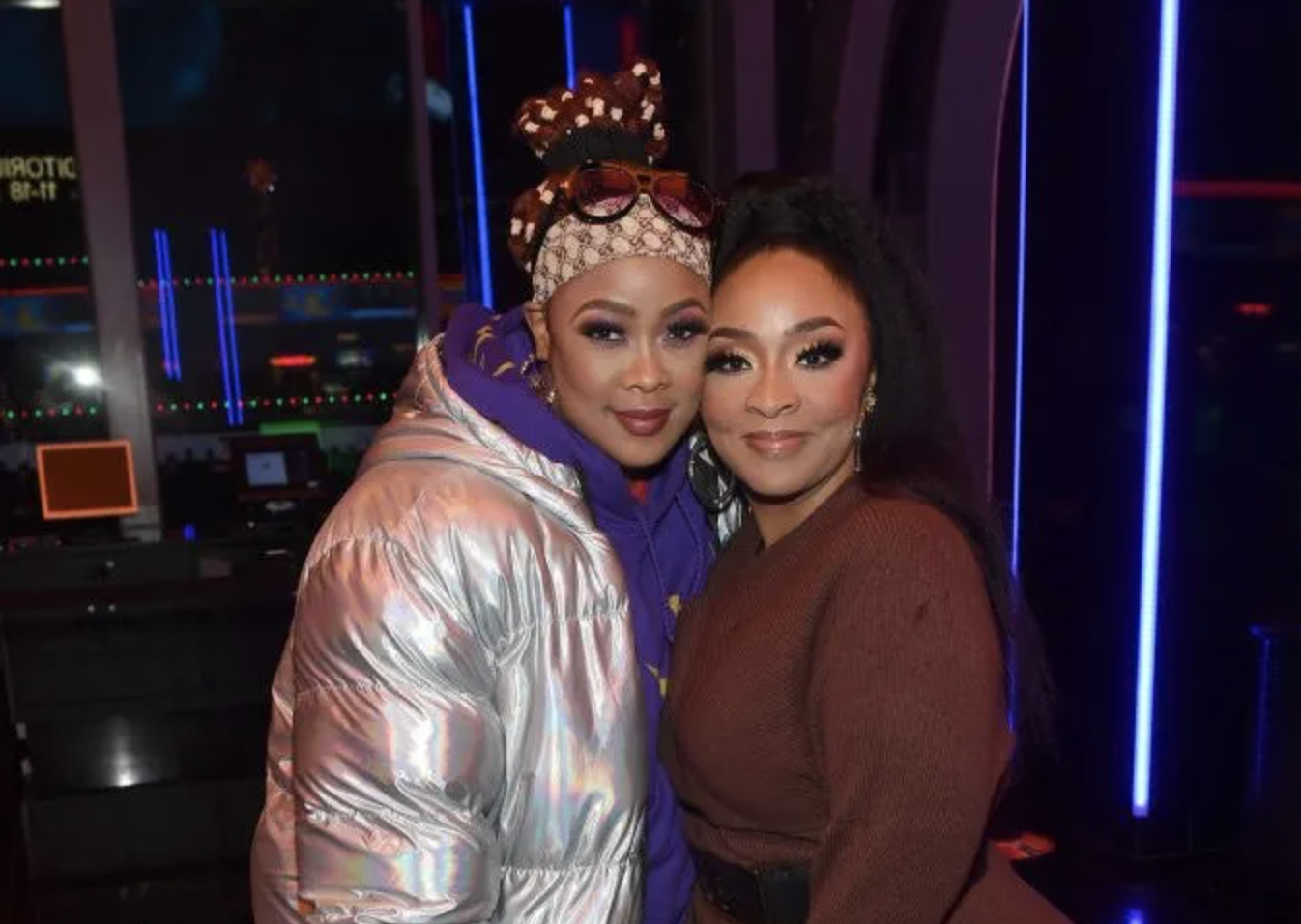 Someone else commented, "This is a miracle baby, she is 48 a blessing ."Just because she dress more masculine doesn't mean she's the "man" .. nobody is the damn man : this literally two women in love w a baby on the way."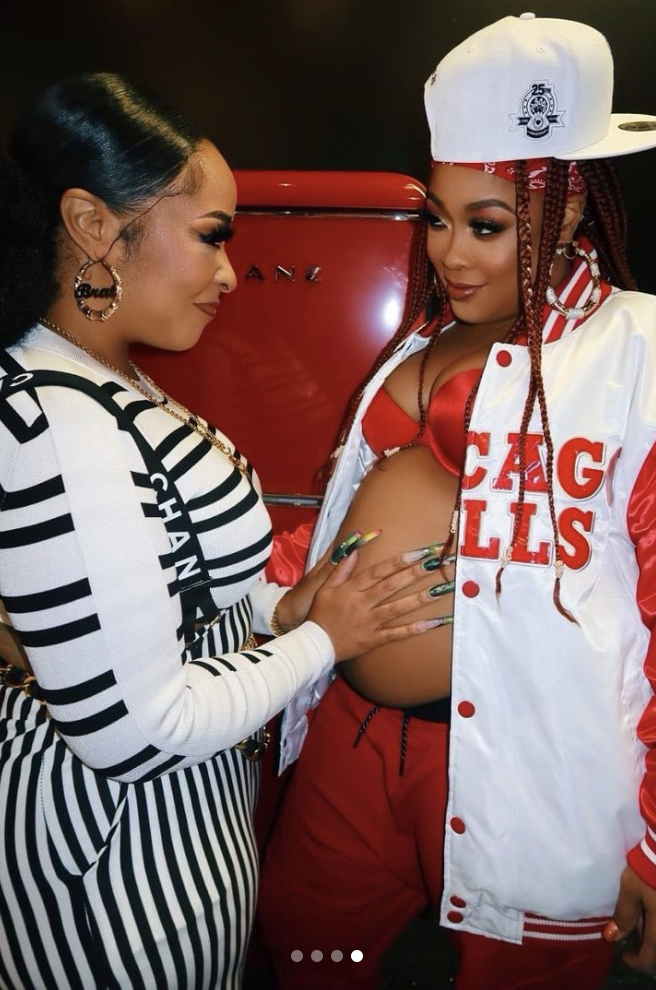 "I feel like most woman want to experience pregnancy what's wrong with that?." Another shared.
A curious onlooker wondered, "I never really understood how dna works with lesbian couples. Who's baby is it dna wise ?"
Stay Connected With All About The Tea: Twitter Ι Instagram Ι YouTube Ι Facebook Ι Send Us Tips