'1000-Lb. Sisters' Amy Slaton Explains Birth of Second Baby Involved A Lot Of Farting!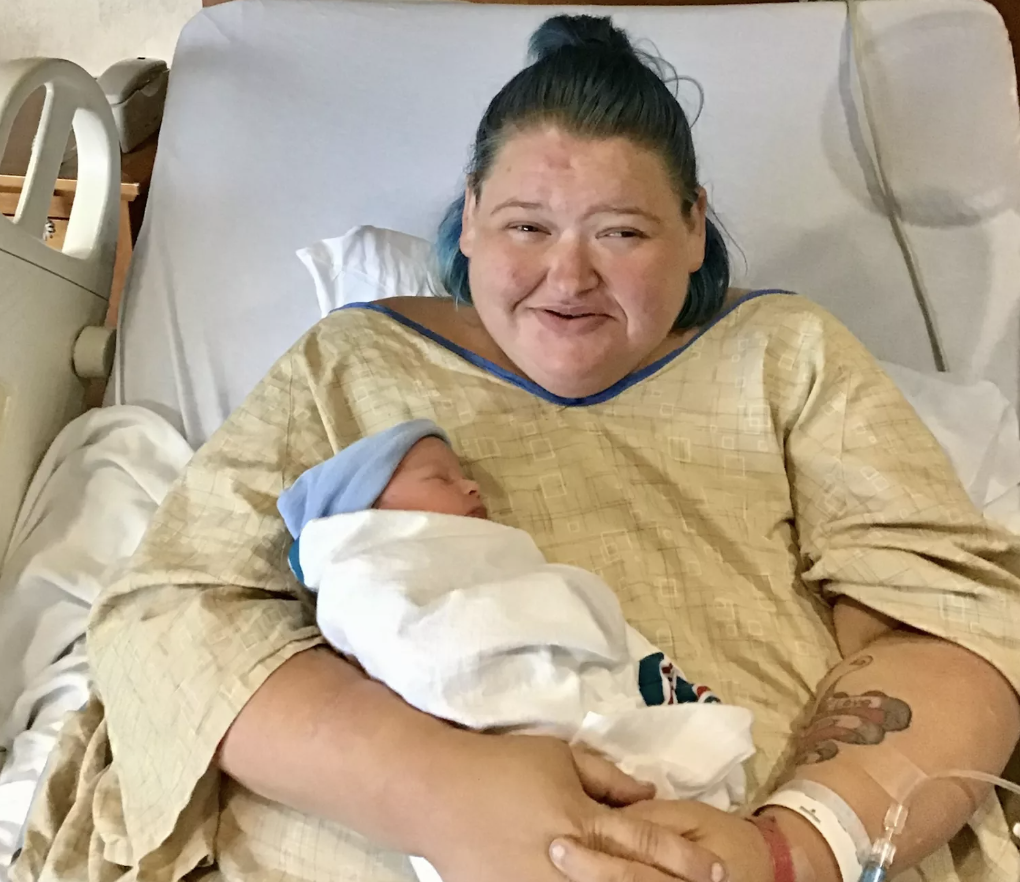 '1000-Lb. Sisters' Amy Slaton Explains Birth of Second Baby Involved A Lot Of Farting!
On Tuesday's episode of 1000-Lb. Sisters, Amy Slaton, 35, describes her second child's birth via cesarean, as she became a mother of two for the first time.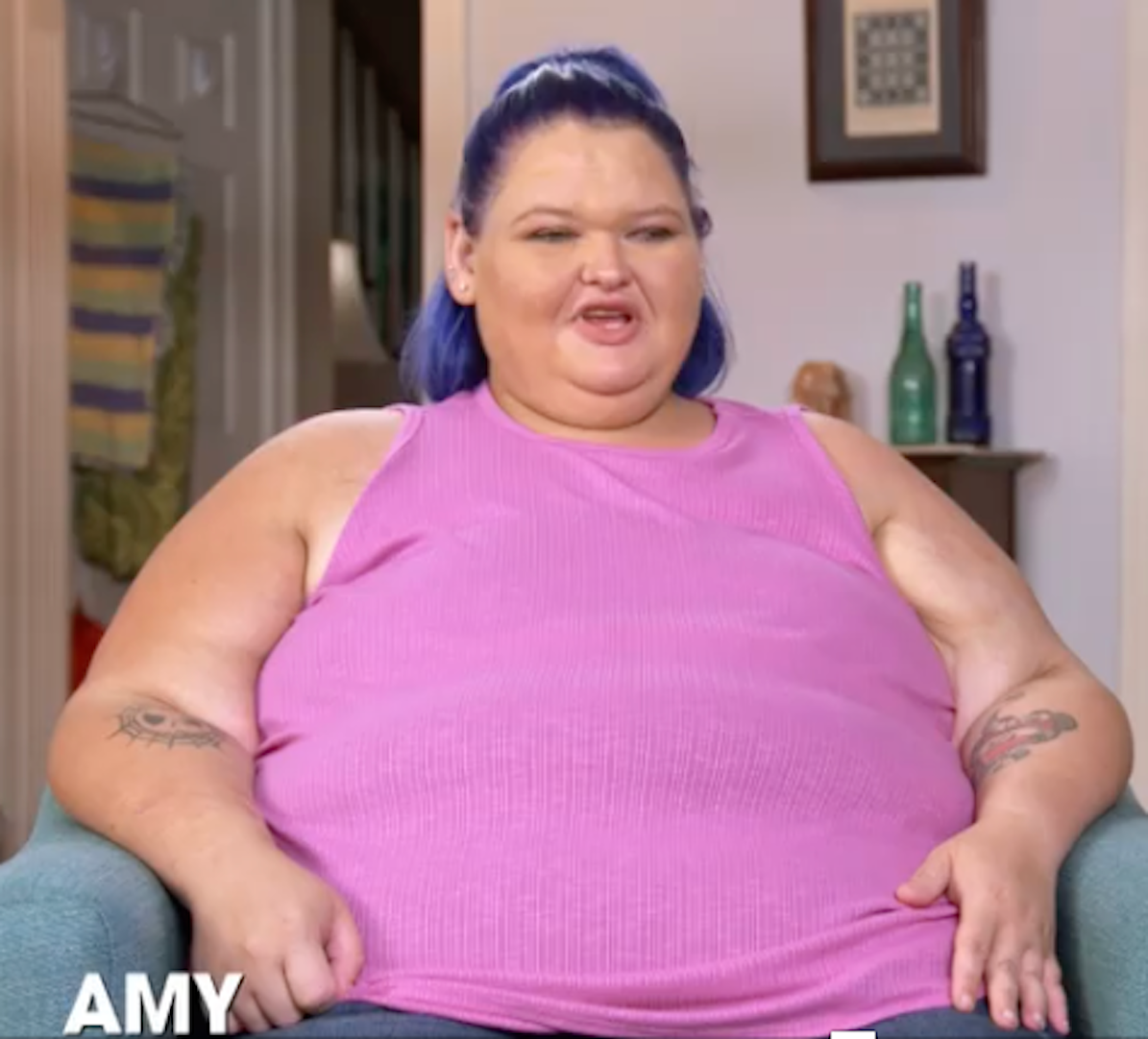 "Amy went into a C-section about 7:15 this morning. The doctor warned us about the complications because of her weight but thankfully, everything went great," Amy's husband, Michael said.
"We just had the baby," he continued. "The baby's doing fine, healthy. She's doing fine, she's in recovery. I'm excited, he's here!"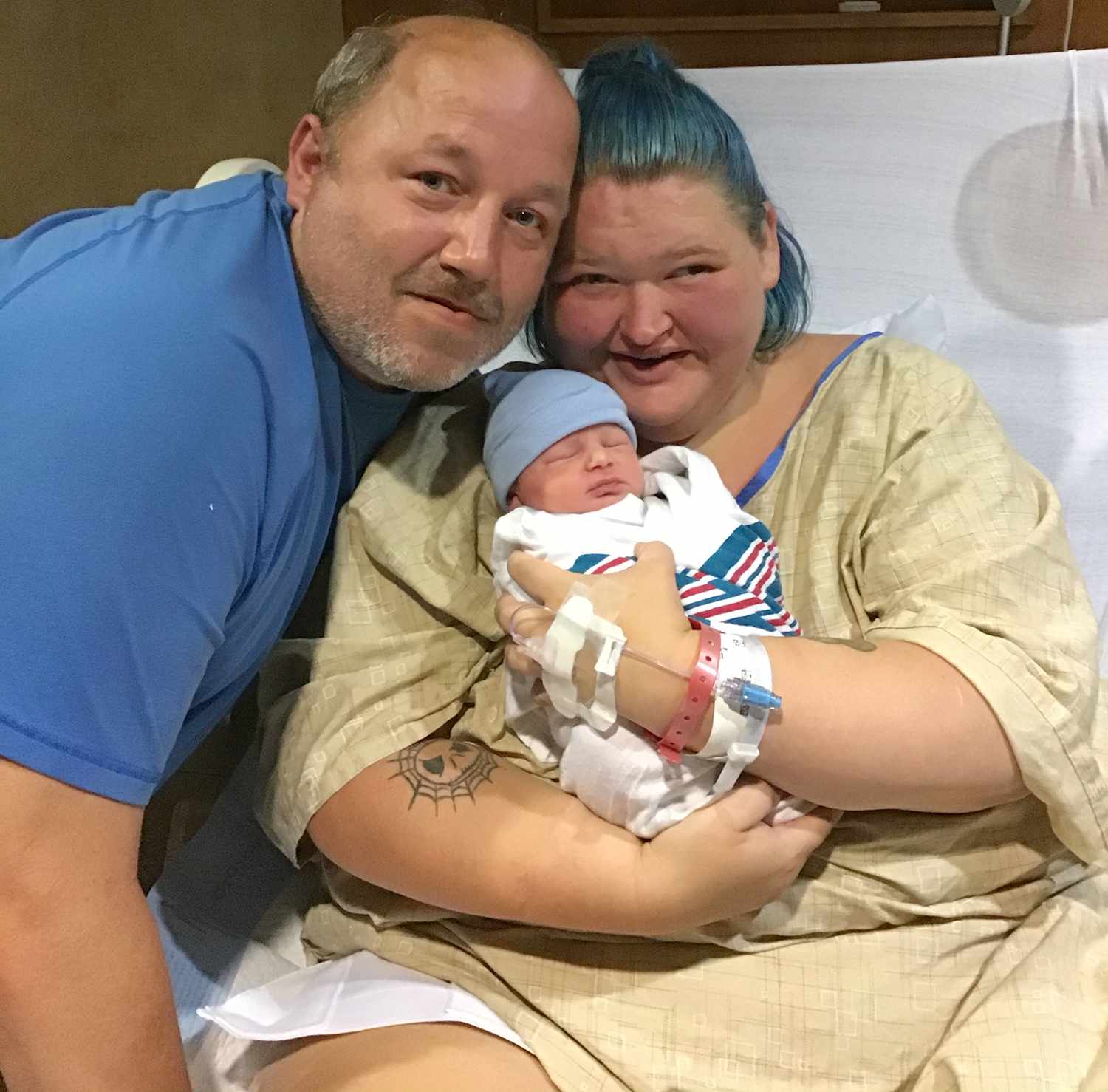 In the clip, Amy is holding her baby boy, Glenn, and doing skin-to-skin contact to bond with him after she's recovered from surgery. During surgery, she recalls hearing her son cry for the first time before joking about his first interaction with Michael.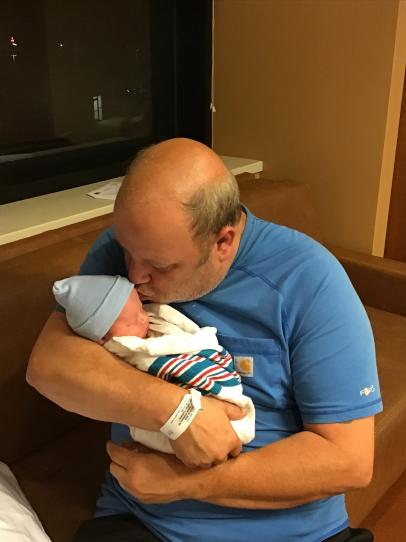 "Then next thing I know, the doctor screamed out, 'He's peeing! He's peeing!' and tried to hand him to Micheal real quick so he'd pee on Michael," Amy said with a laugh. "It was just funny. He was like, 'You gotta quit having babies. Your babies always pee or fart on me.'"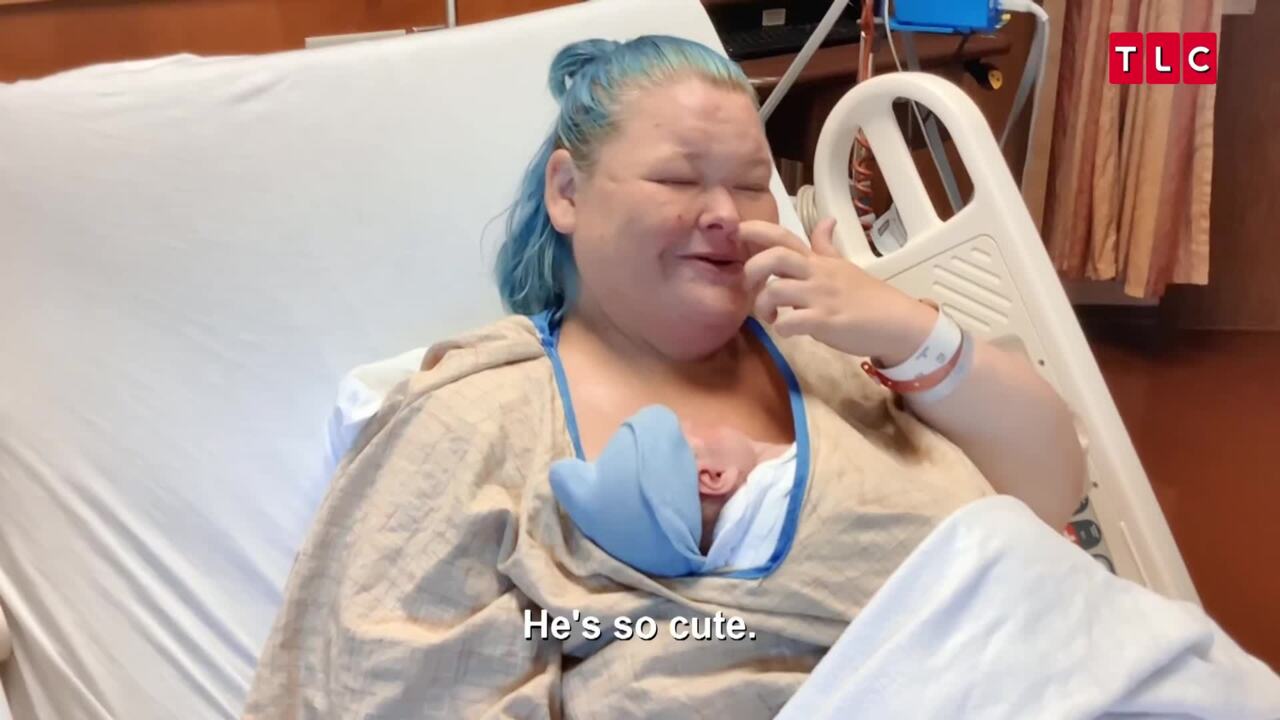 In the hospital bed, Amy gushed over her little one, boasting about how many locks he already had.
"My precious baby. I'm just so glad he's here," she said. "I see a little bit of me, and a little bit of Michael in him. He's just perfect. I can see his future whether he's a football player, or he could be president."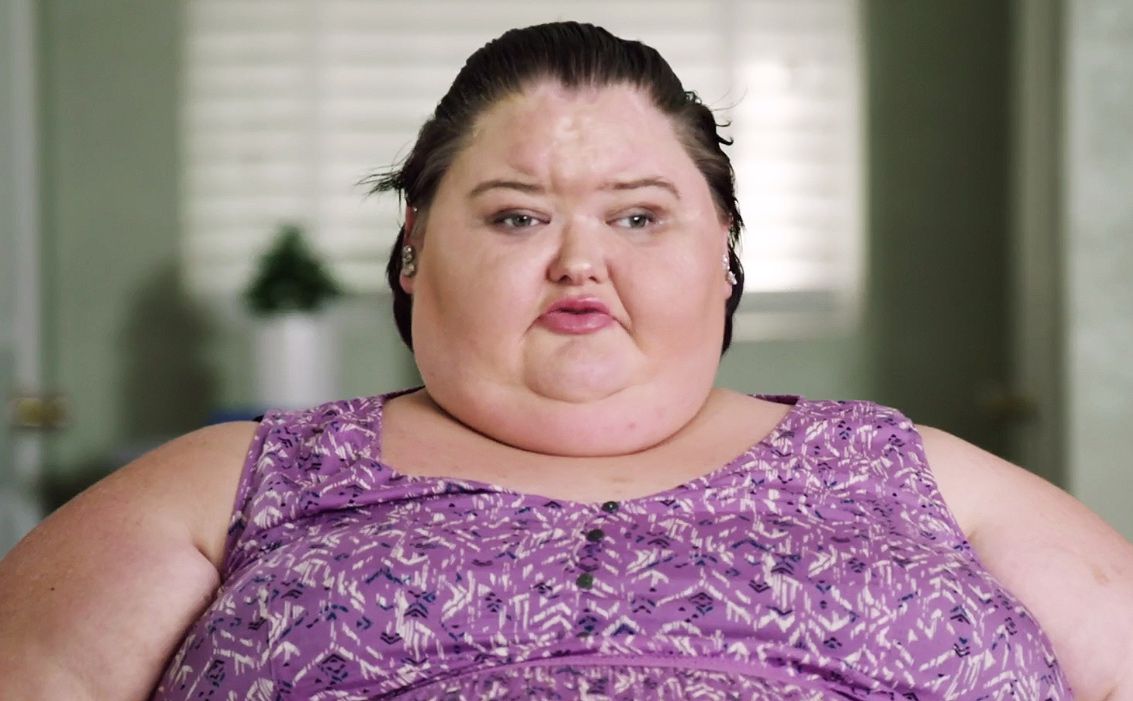 "My heart is full," she continued. "Being a mom is what I've wanted to do since I was 5 years old and I've always wanted two kids. Our family is finally complete. We can put us in a frame and hang us on the wall now."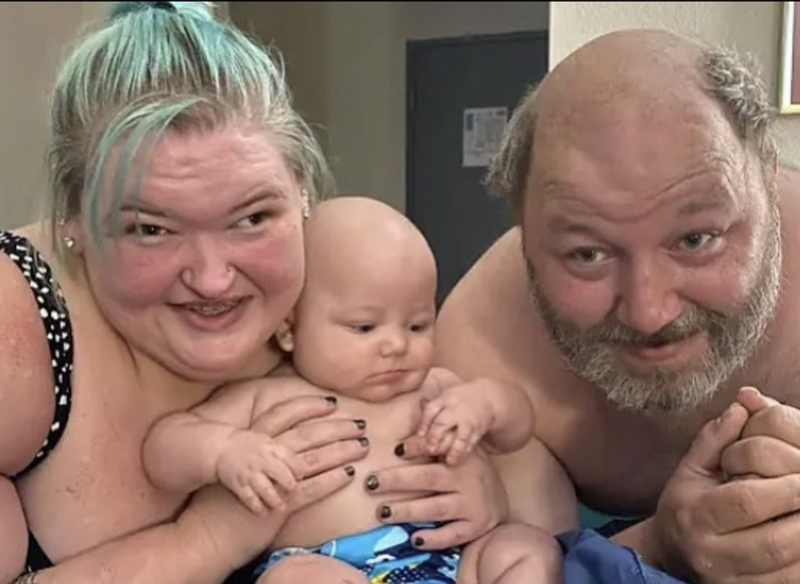 The reality star shared that Glenn was born weighing 5 pounds, 11 ounces, and measured 17.5 inches long.
Amy and Michael welcomed their first son in November 2020. Her pregnancy journey was documented on their TLC series 1000-Lb. Sisters.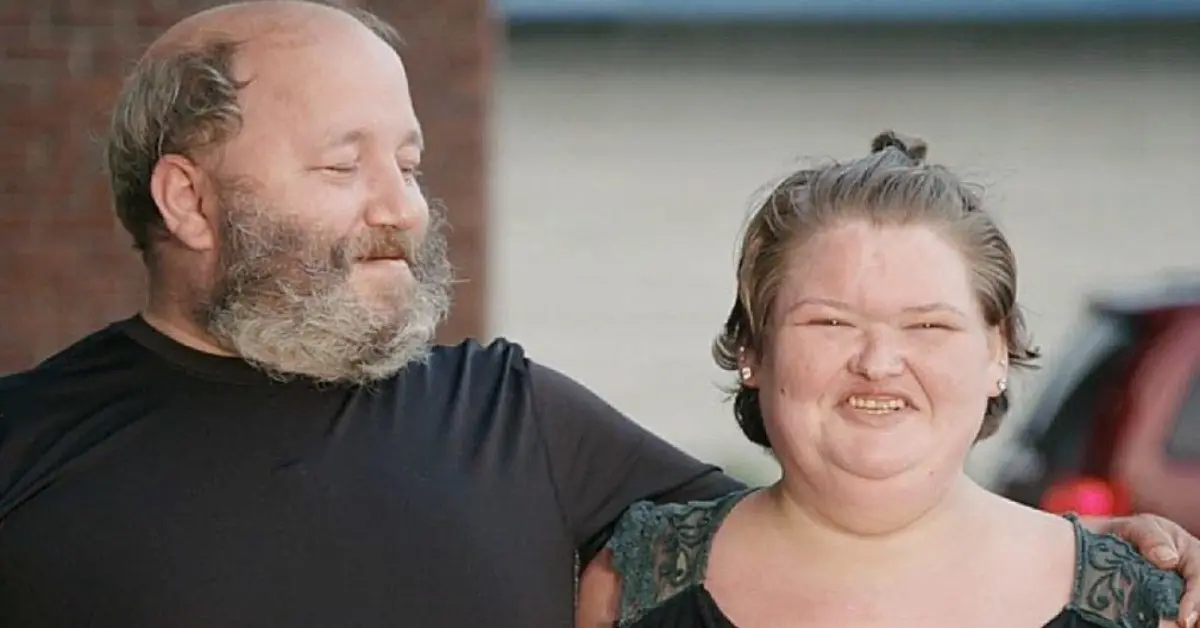 Amy Slaton and Michael Halterman met in high school and have reportedly been in a long-term relationship for several years. The pair eventually tied the knot on March 15, 2019, in Nashville, Tennessee. It came after Michael revealed on his YouTube channel that they previously eloped back in June 2017.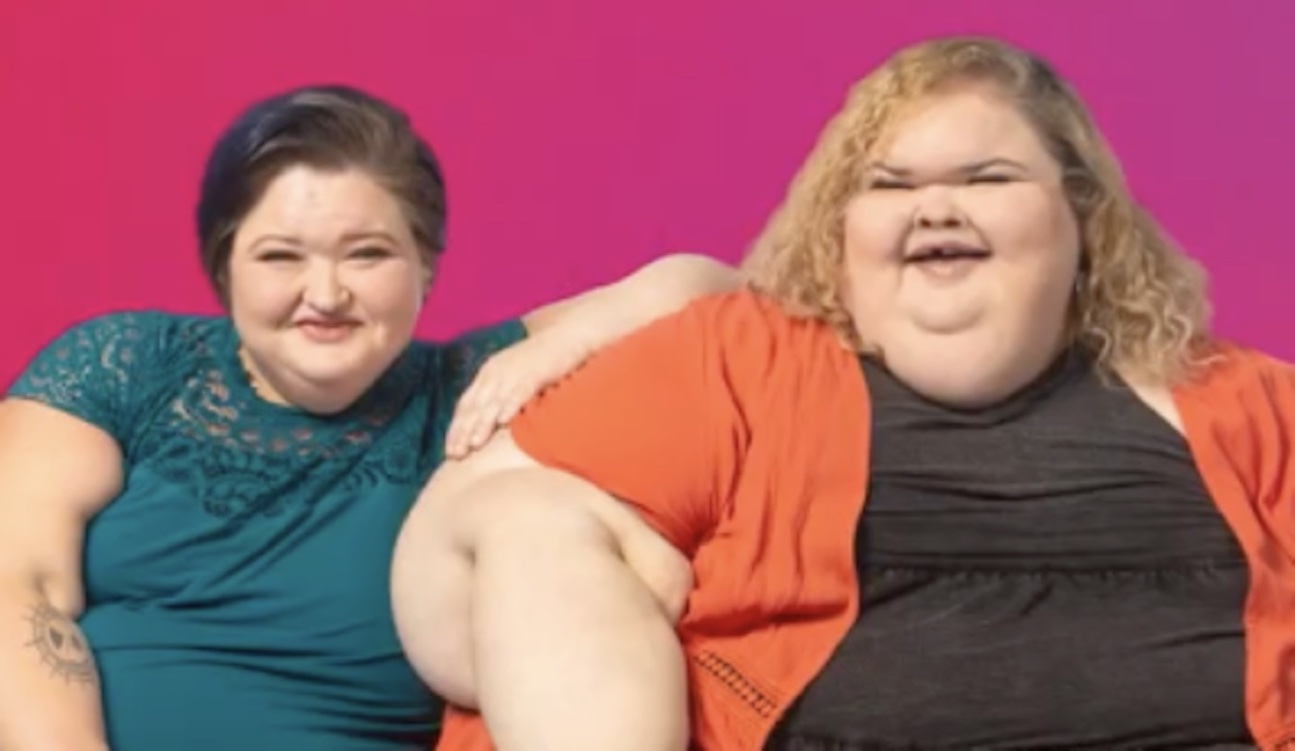 New episodes of 1000-Lb. Sisters airs, Tuesday, February 14, on TLC at 9:00 pm EST.
Stay Connected With All About The Tea: Twitter Ι Instagram Ι YouTube Ι Facebook Ι Send Us Tips
Olivia Davis is a Staff Writer at All About The Tea. Olivia's hobbies include binging Netflix series, and watching Housewives on Bravo. She graduated from San Francisco State University with a degree in History.