Gizelle Bryant and Ashley Darby Set Up Chris Bassett To Deflect From Juan Dixon's Cheating Scandal
Robyn Dixon was recently grilled by Watch What Happens Live host, Andy Cohen, about why she shut down chatter about her now-husband, Juan Dixon's relationship with another woman while filming the Real Housewives of Potomac. Fans have called for the network to fire Robyn for hiding the scandal, but she's not the only RHOP cast member who viewers want to see on Bravo's chopping block.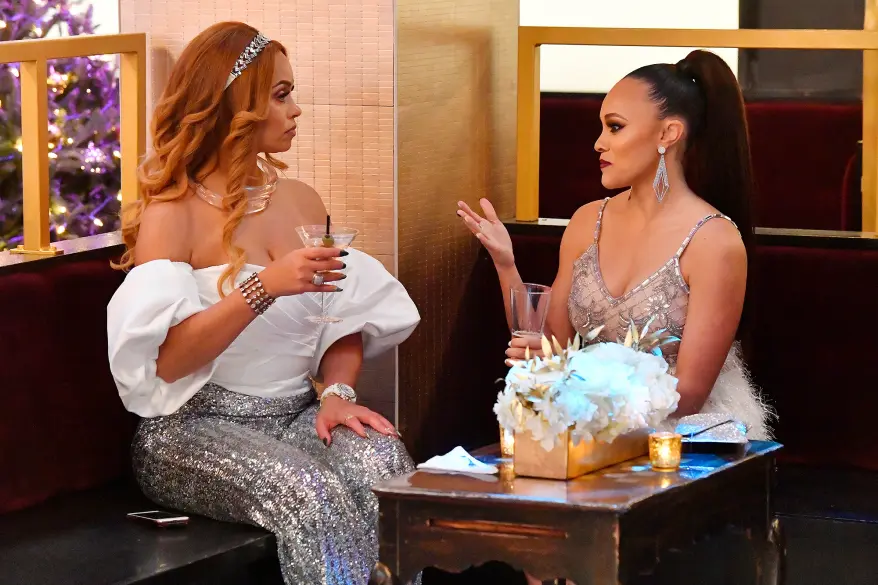 Lots of fans are accusing Gizelle Bryant and Ashley Darby of spotlighting their supposed issues with Chris Bassett, to seemingly deflect from the infidelity drama that rocked Robyn and Juan's engagement. 
Both Gizelle and Ashley accused Candiace's husband of inappropriate behavior — but Chris vehemently denied any wrongdoing. 
Chris blasted both women after the news of Juan's betrayal broke, accusing Gizelle and Ashley of lying about him to distract from the off-camera cheating scandal. It appears that lots of fans are in Chris' corner.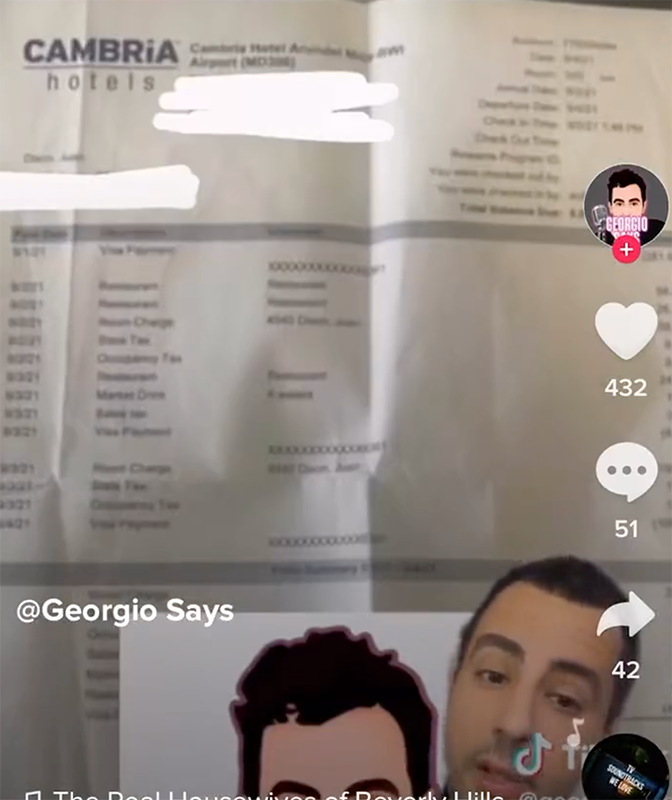 Viewers know that a woman produced a receipt that proved that Juan had paid for a hotel room after the pair virtually connected during the pandemic. Robyn insisted that the payment did not incriminate her then-fiancé, during her WWHL appearance. 
"When I found out about it, it sounded like BS to me but he was very … I believe him. And also based on like, what she revealed last week, I believe him," the Bravo star said Sunday.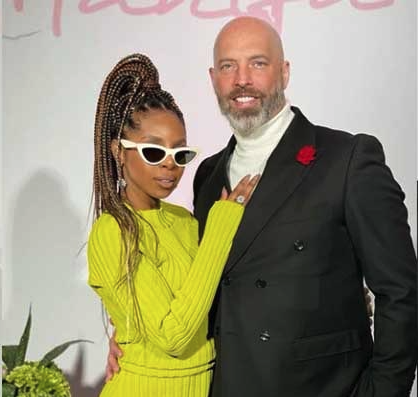 While Gizelle and Ashley have remained in the background since Robyn came clean — fans are not letting the Bravo duo off the hook. 
Some pointed out that Real Housewives of Atlanta alum, Phaedra Parks, was cut from the cast for spreading salacious rumors about a co-star, comparing her actions to Gizelle and Ashley's flimsy accusations against Chris.  
One person tweeted — "Different cast. Same energy. Phaedra was fired for spreading about Kandi drugging & raping people. Giselle & Robyn have REPEATEDLY gotten away with lying about everyone's husbands making them feel uncomfortable or doing something sexual. Fire Robyn & Giselle."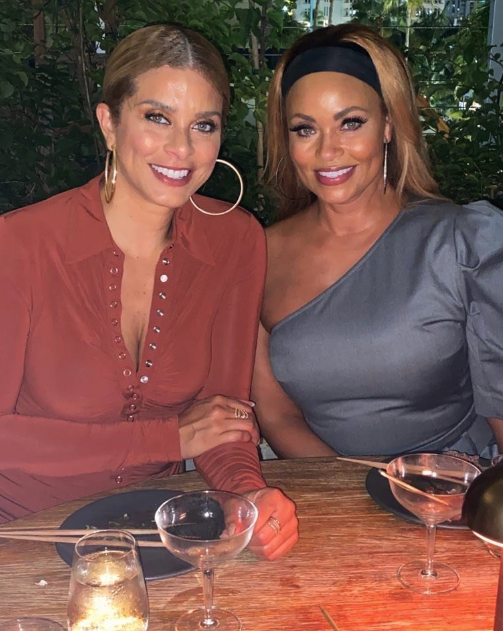 Another wrote — "Kenya was fired for not sharing parts of her life w/ viewers & she made a bigger contribution to #RHOA than Juan's tenant. Phaedra was fired for spreading salacious lies about another castmate. Gizelle & Robyn need to face consequences for their actions."
A third added — "All of the storylines for Season 6 & 7 with Candiace & Wendy were manufactured by Gizelle & Ashley to cover up what was going on with Robyn. Then Robyn had the nerve to charge people for the story BRAVO is paying her for. Robyn needs to be fired/demoted.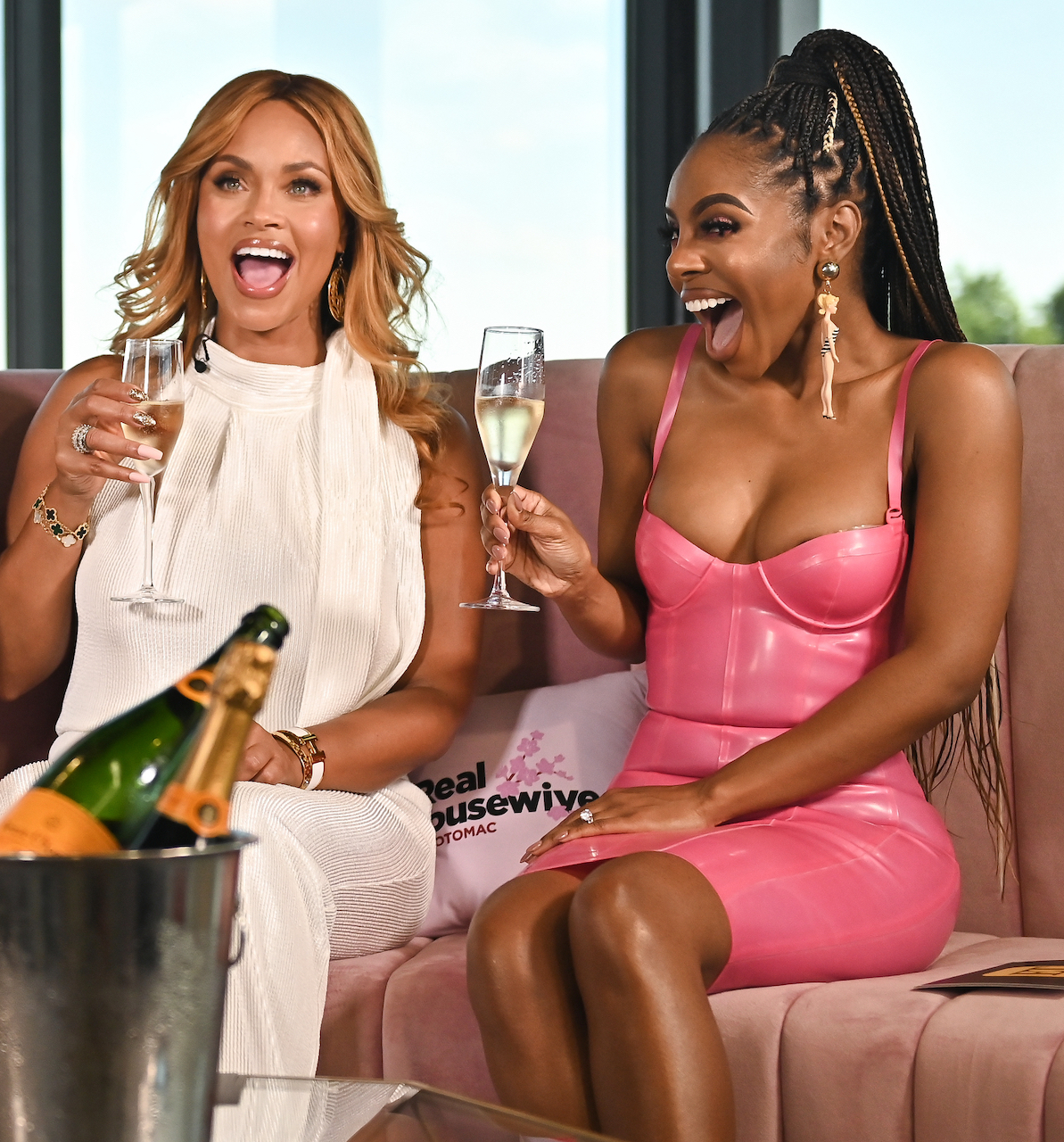 One fan pointed out — "Gizelle & Ashley knew about these very real rumours & yet they would still make sh*t up about Chris. What if Candiace hit them back with why aren't you talking about Robyn's rumours? Robyn could have easily told them to stop bc she knows what it's like. Robyn is no friend."
Another chimed in — "just so we are clear…..gizelle and ashely KNEW about this BEFORE the season……didn't bring it up…that's your friend cool….but chose to LIE as a distraction?????  i so t mad at robyn…but the others are trash for that."
A viewer tweeted — "This is crazy… Gizelle & Ashley deadass painted Chris as a creep to deflect attention from Robyn and Juan situationship…."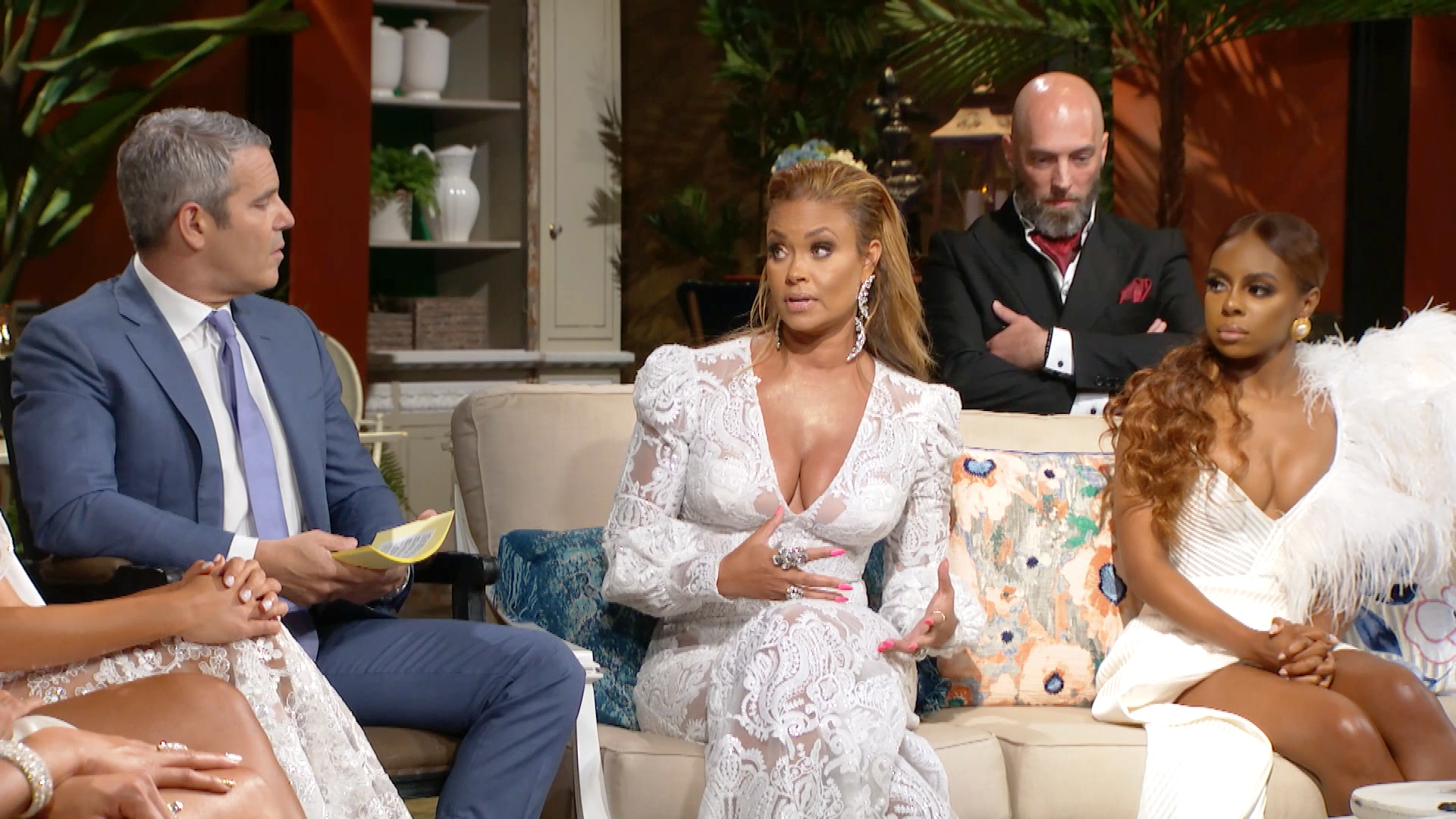 Another person said — "So Gizelle, Ashley and Robyn knew that Juan cheated in S6 even. They pushed the Eddie rumors & made sure it made it to camera. In S7 they pushed the Chris rumors to cover it up yet again. Aren't the consequences in reality tv shows for such behavior @Andy?"
A third wrote — "The Chris scheme, the isolation of Wendy, sending Charrisse to go after Karen with stale cheating rumors all a ploy to cover Robyn's shit which she is now admitting SMFH her, Gizelle, Ashley, and Charrisse are ruining the show with all this ghost producing BS."
The Real Housewives of Potomac Season 7 reunion begins Sunday, February 19 at 8 pm ET on Bravo.
Stay Connected With All About The Tea: Twitter Ι Instagram Ι YouTube Ι Facebook Ι Send Us Tips
Raissa Asunbo is a Content Contributor at All About The Tea. She lives in Toronto, Canada and enjoys reading, watching movies, traveling and spending time with her family.