Brandi Glanville Shares Cryptic Message After Being Accused Of Sexually Violating Caroline Manzo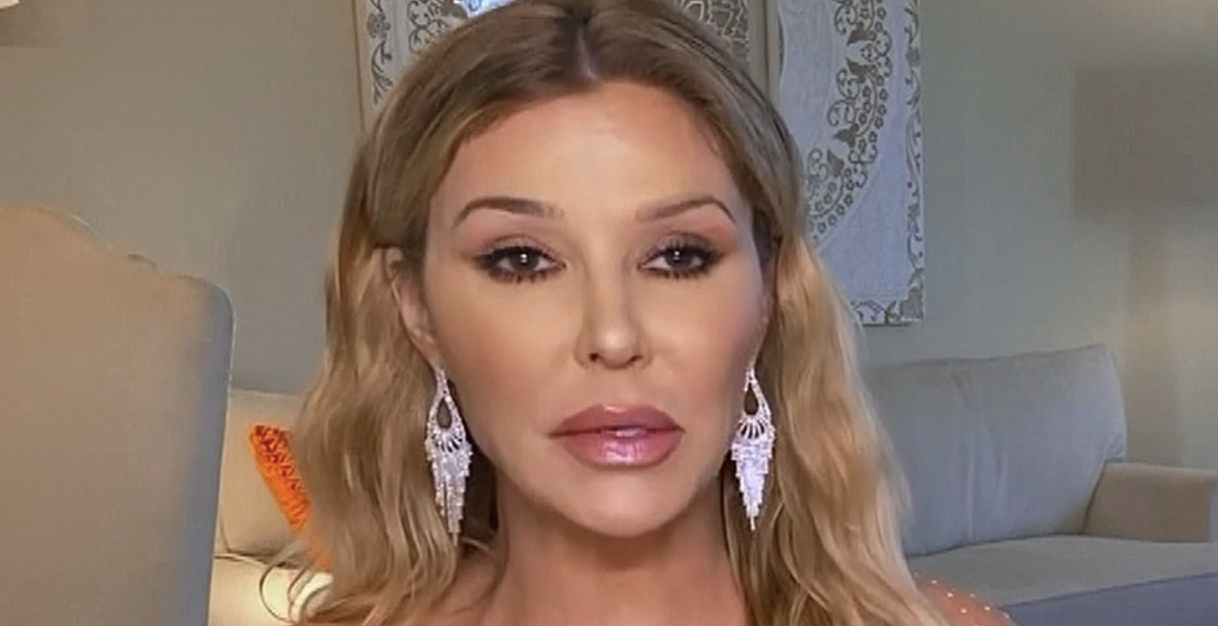 Brandi Glanville Shares Cryptic Message After Being Accused Of Sexually Violating Caroline Manzo
Brandi Glanville is seemingly responding to allegations she sexually assaulted Caroline Manzo by fondling her "vaginal area" and breast, while filming Real Housewives Ultimate Girls Trip Season 4.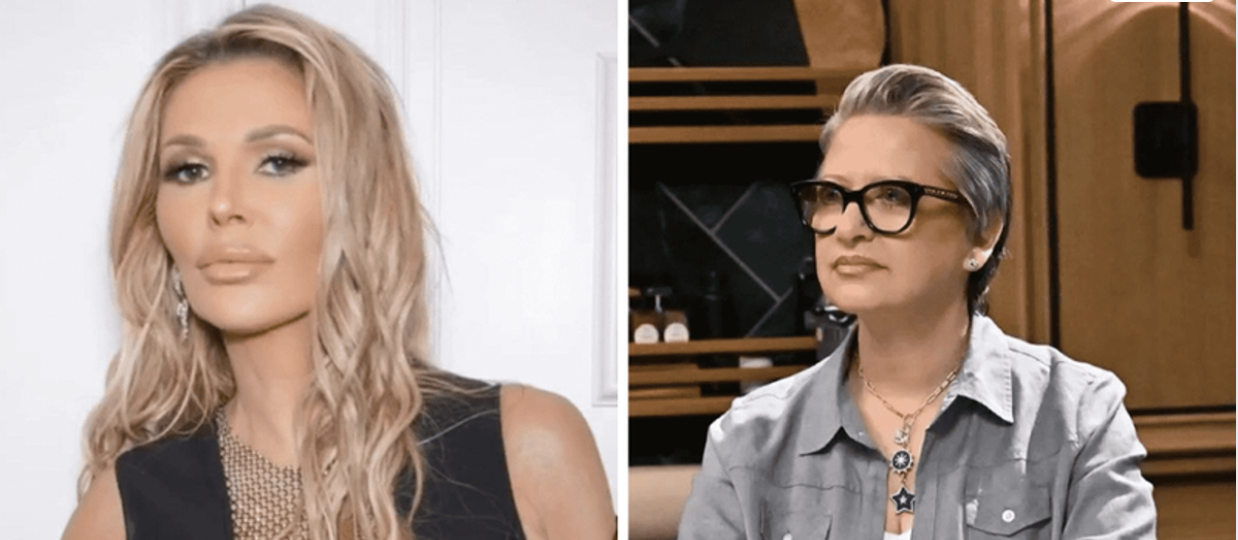 The 50-year-old alleged predator took to social media on Monday evening, hours after reports of the sex crime flooded the internet.
"Check your sources people!!!! 💩," Brandi Glanville tweeted on Feb 6 — appearing to reference the scandal.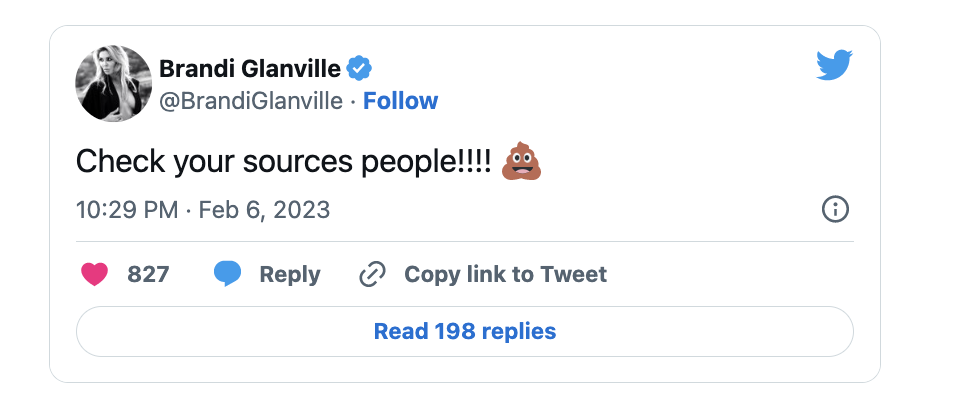 The cryptic tweet is all she wrote, offering no additional context or details.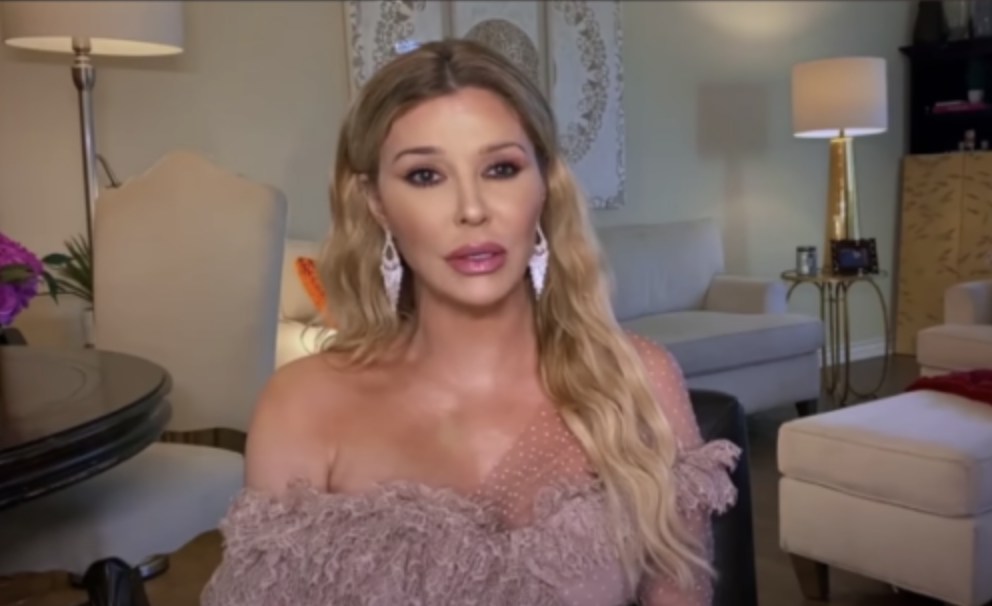 As reported, Brandi Glanville, 50, not only planted "unwanted kisses" on Caroline Manzo, 61, in Morocco, she groped the grandmother's breast and genital areas.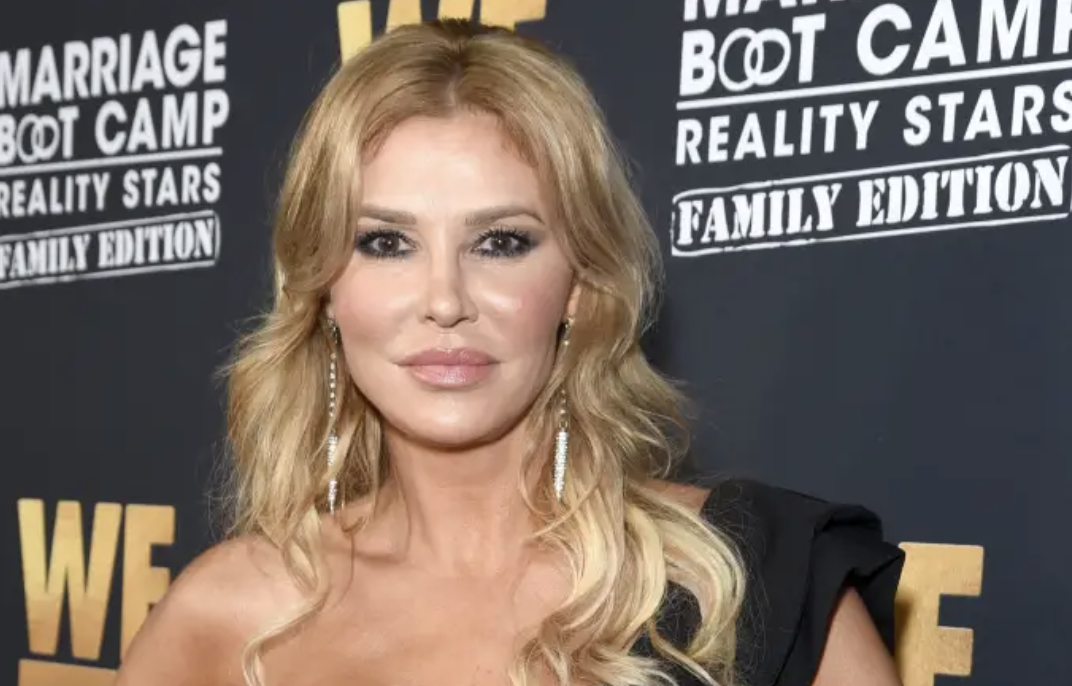 The news broke last week that Brandi Glanville and Caroline Manzo made early exits from a trip being filmed for Season 4 of Real Housewives Ultimate Girls Trip over forceable kisses, however, new disturbing details have surfaced.
As reported on Monday, Brandi Glanville "touched [Manzo's] breast area and vaginal area" over her clothes during one interaction.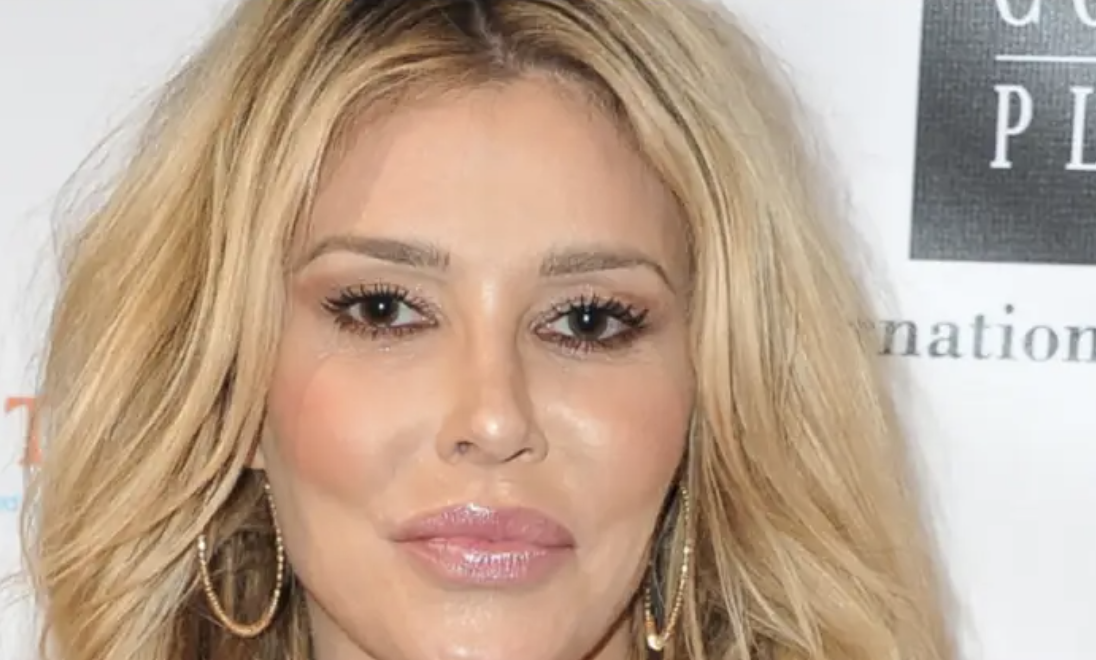 Bravo fans have been in an uproar since more details have emerged and demanding the police get involved.
The Real Housewives of Beverly Hills alum's tweet was met with harsh reactions from fans — who blasted the alleged predator. One person wrote, "If a male cast member behaved the way you did towards another female cast member…shit would hit the fan… I guess you are lucky you are a woman, huh?"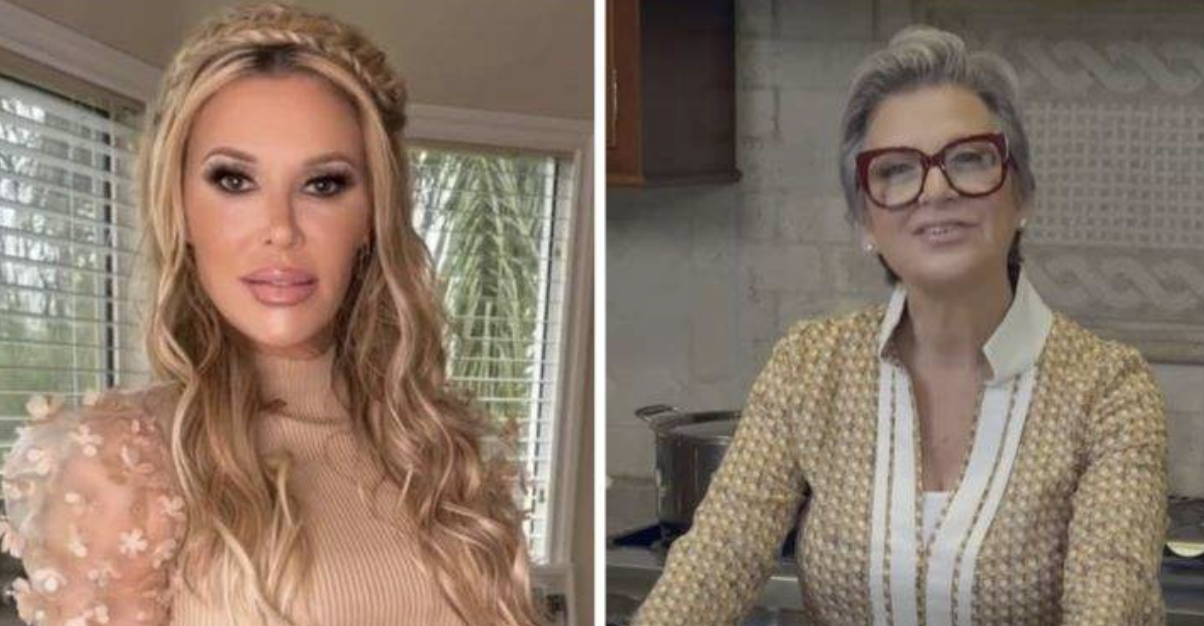 Another stated, "you know Caroline Manzo is MARRIED right?? You forced your affections on a married person, something you swear you NEVER do? Oh, but @DENISE_RICHARDS victimized you?? Riiiight. Unfreakingbelievable."
Someone else responded, "I believe everything I've heard." Another commented, " If she was a man he would be CANCELED!! Let stop putting  buckets on tv. I bet she will use alcohol as an excuse! # cancelbrandiglanville."
Another critic, "Your kids must be so proud there is audio so if it's not true u shld lawyer up. I think k sadly enough u will do anything to be on tv. Gross."
An astute critic debunked Brandi's denial, "PEACOCK already put out a statement. You should be in jail for sexual assault. Eventually you were going to fuck with the wrong person."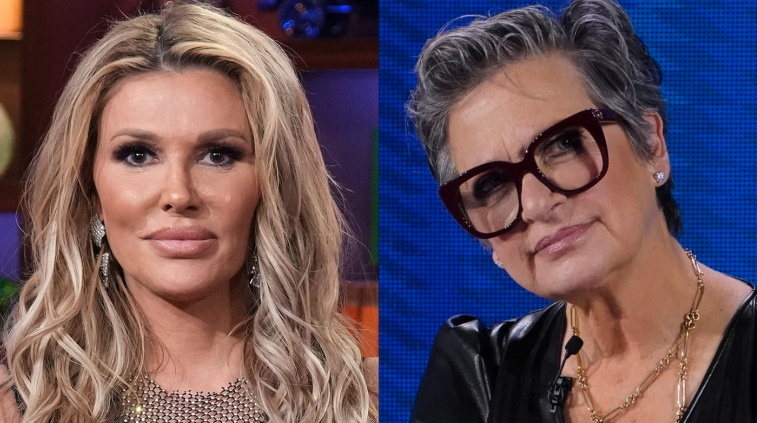 A person commented, "If you grabbed Caroline Manzo by the Puzzy, Breasties & kissed her while having her locked in a bathroom, I can see why Carline freaked out. That is SEXUAL ASSAULT."
Another replied, "So, Bravo producers that heard everything because y'all are mic'd up are lying? The women in the bathroom that witnessed it are lying? You were sent home because you didn't act inappropriately? Get help. You're clearly unstable."
"keep your hands to yourself, got a history of touching people without consent…." Someone instructed Brandi Glanville.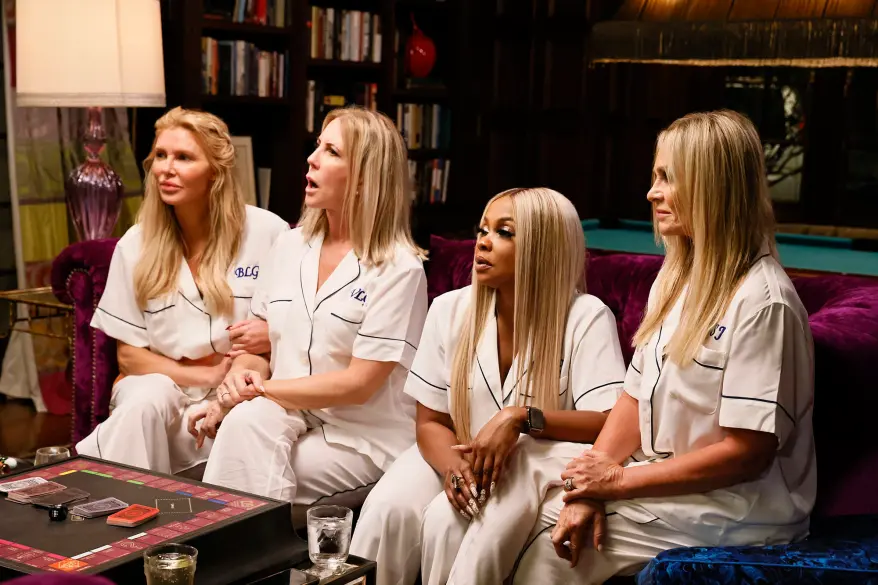 An observer noted, "No, we've all been watching you be complete trash all on your own for many years now. You're trash, your behaviour is trash, and your career in TV should have been in the trash a long time ago."
Shed Media and Peacock released a joint statement after the incident made headlines:
"The safety and security of cast and crew while shooting is extremely important and we take all reports seriously. In this situation, production immediately launched a comprehensive review and is taking appropriate action."
Stay Connected With All About The Tea: Twitter Ι Instagram Ι YouTube Ι Facebook Ι Send Us Tips