Gay Netflix Star La'Darius Marshall Claims He Had A Sexual Relationship With Gabi Butler Amid Blackface Scandal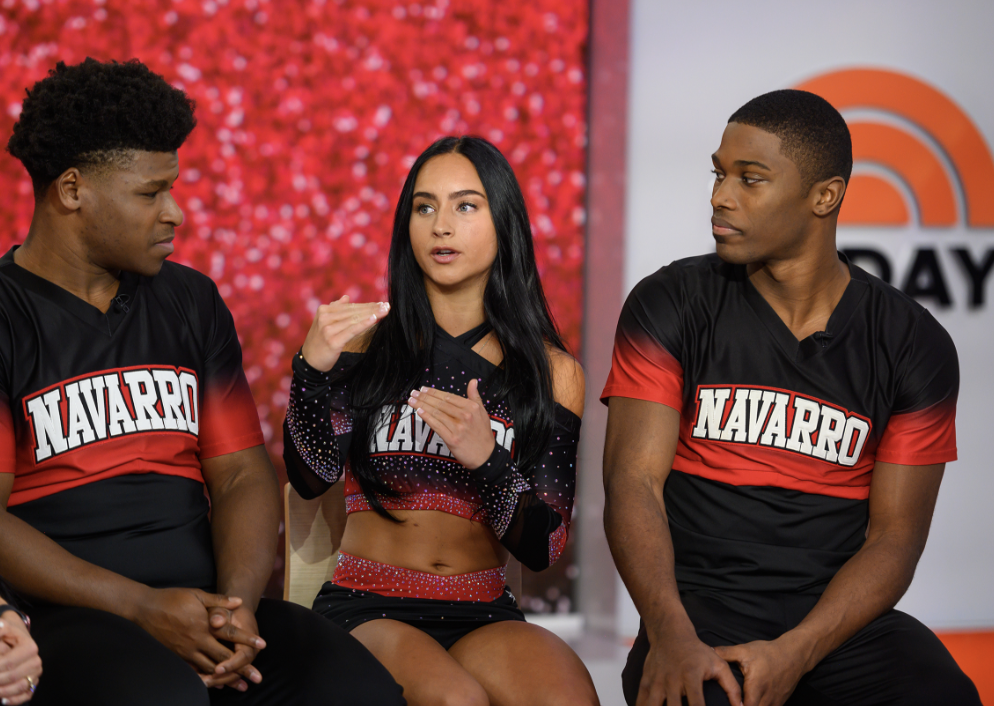 Gay Netflix Star La'Darius Marshall Claims He Had A Sexual Relationship With Gabi Butler Amid Blackface Scandal
A feud between former members of the cheer squad featured on Netflix docuseries, Cheer, Gabi Butler and La'Darius Marshall, has reignited months after Gabi was forced to address resurfaced photos of herself in blackface. Now La'Darius is claiming he and Gabi had a sexual relationship and is spilling all the tea.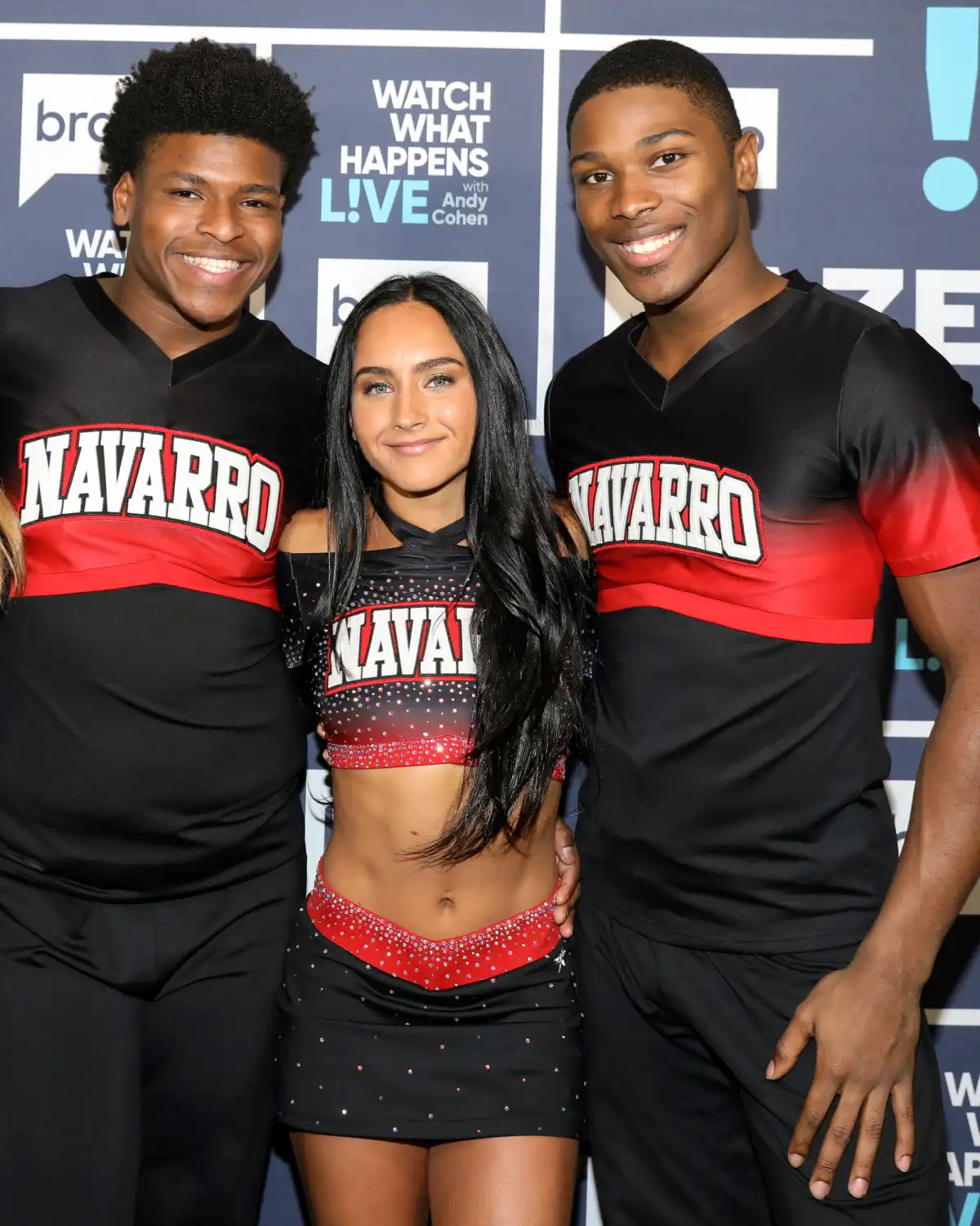 Last week, Marshall dropped a bomb when he claimed that the pair once shared an intimate relationship. 
Controversy exploded on December 12, 2022, after Twitter account, Cheer Confessions Inc, posted a throwback snap of Gabi with her face painted black. She addressed the photo on Twitter but later deleted the statement. She later reposted her response on TikTok.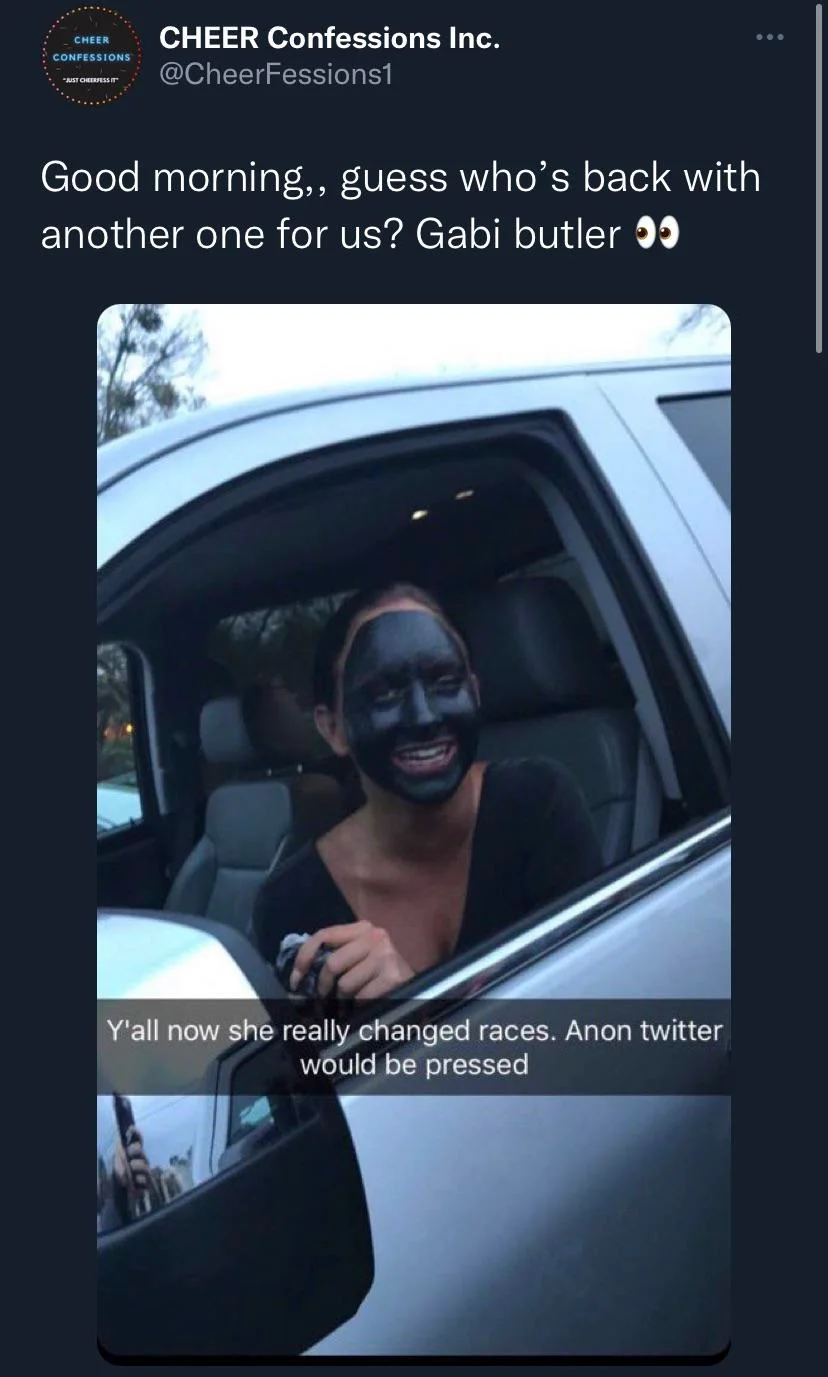 "In 2018, I was in my first year at Navarro College just prior to leaving for Daytona," she wrote. "All members of my rookie class were told by our veteran teammates we had to come to an initiation at CTA (the Allstar location off campus where we practiced). The veterans made us dress in all black and paint our faces; certain members wore ski masks as they did not have face paint."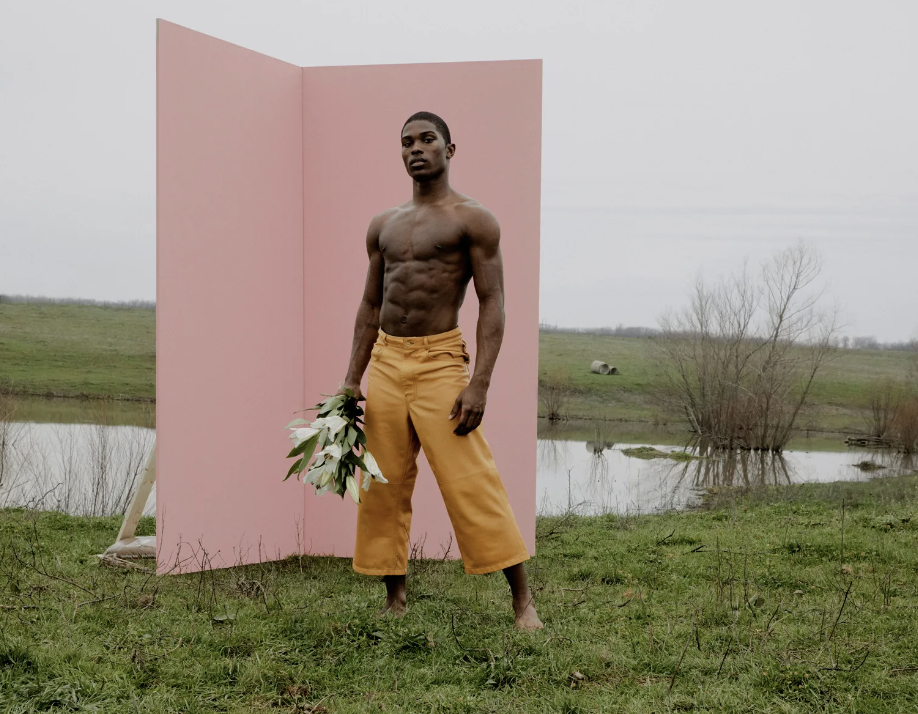 The Netflix personality added — "My rookie teammates, including a few who also happened to be people of color, were asked to do this, and we complied with the request as we did not want to get in trouble with said veterans."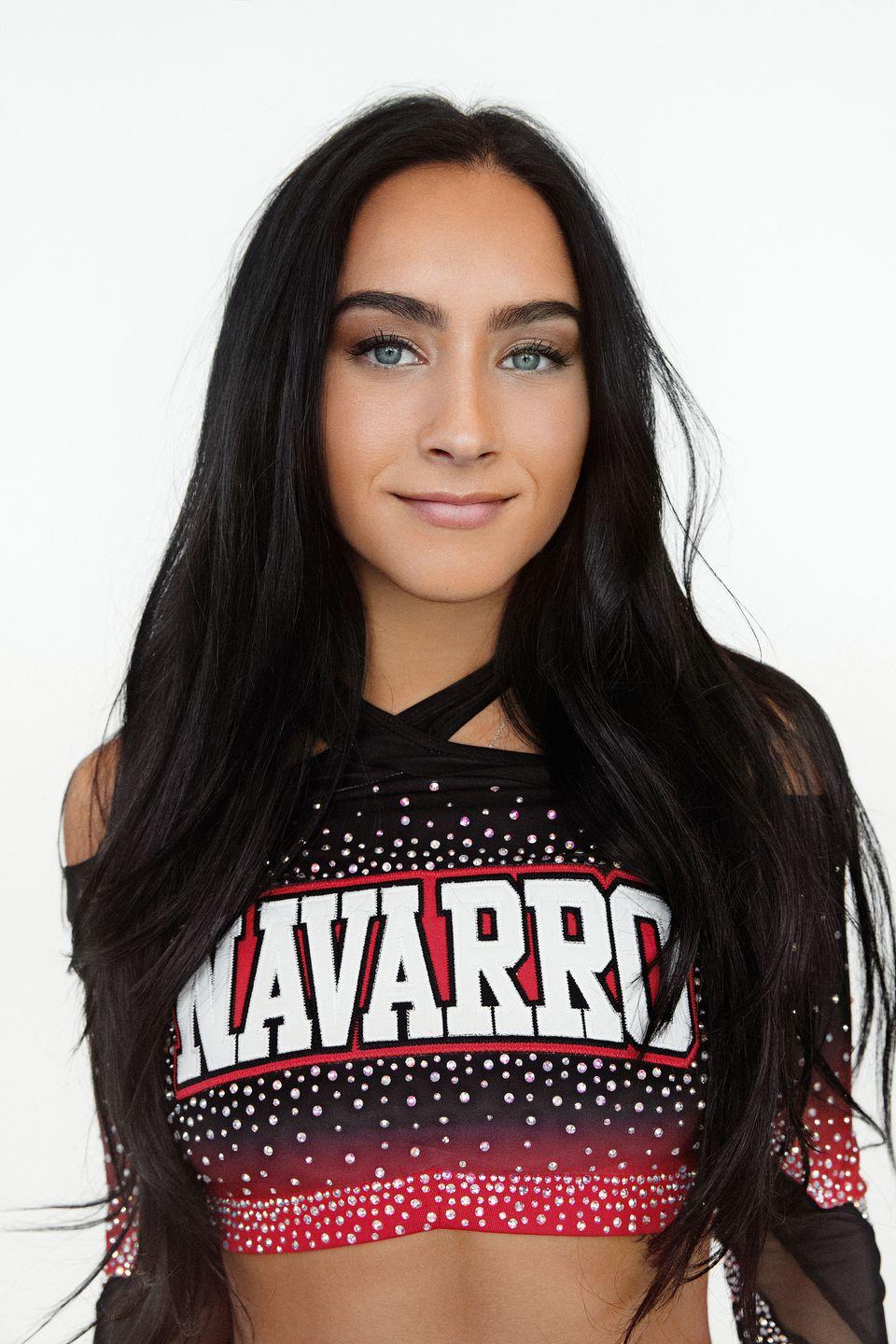 Gabi's post reportedly included, "pictures and videos of some of my other rookie teammates who followed the same instructions."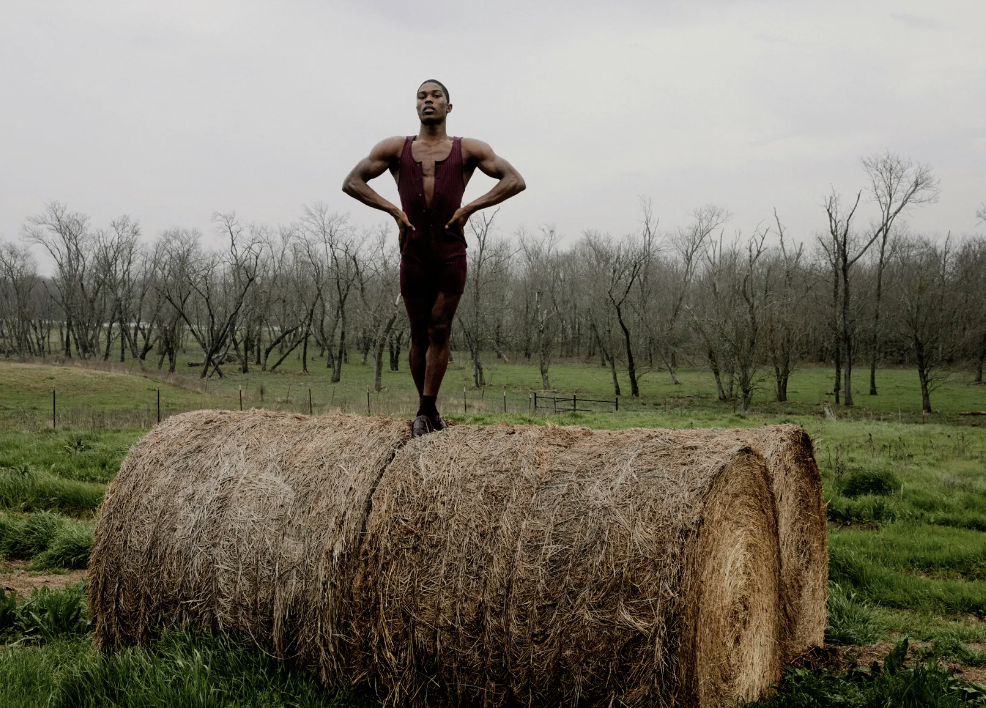 She said — "I am sorry I need to pull my teammates into this, but I have no choice but to speak the truth about this situation since the lie has been spread across social media."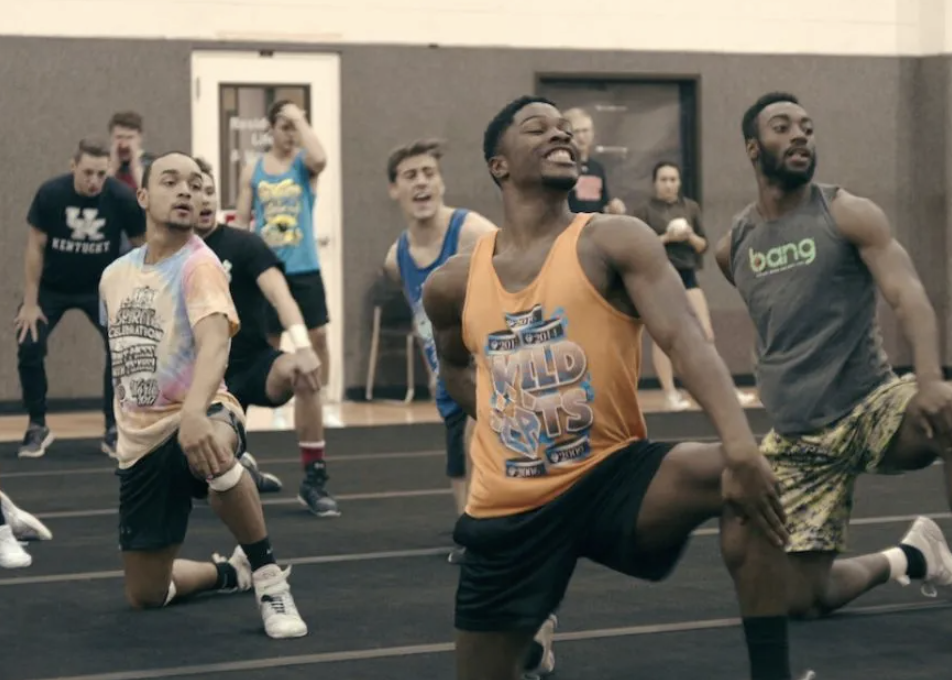 TT Barker, a friend of Gabi's, defended his pal, tweeting — "She is literally one of my best friends and she has not given me any racist vibes at all."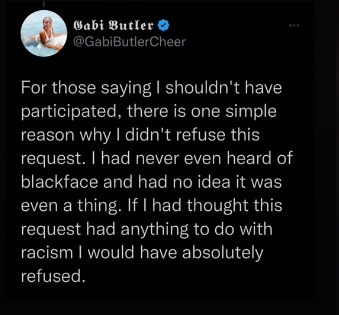 Gabi took to Twitter the next day, writing — "For those saying I shouldn't have participated, there is one simple reason why I didn't refuse this request. I had never even heard of blackface and had no idea it was even a thing. If I had thought this request had anything to do with racism I would have absolutely refused."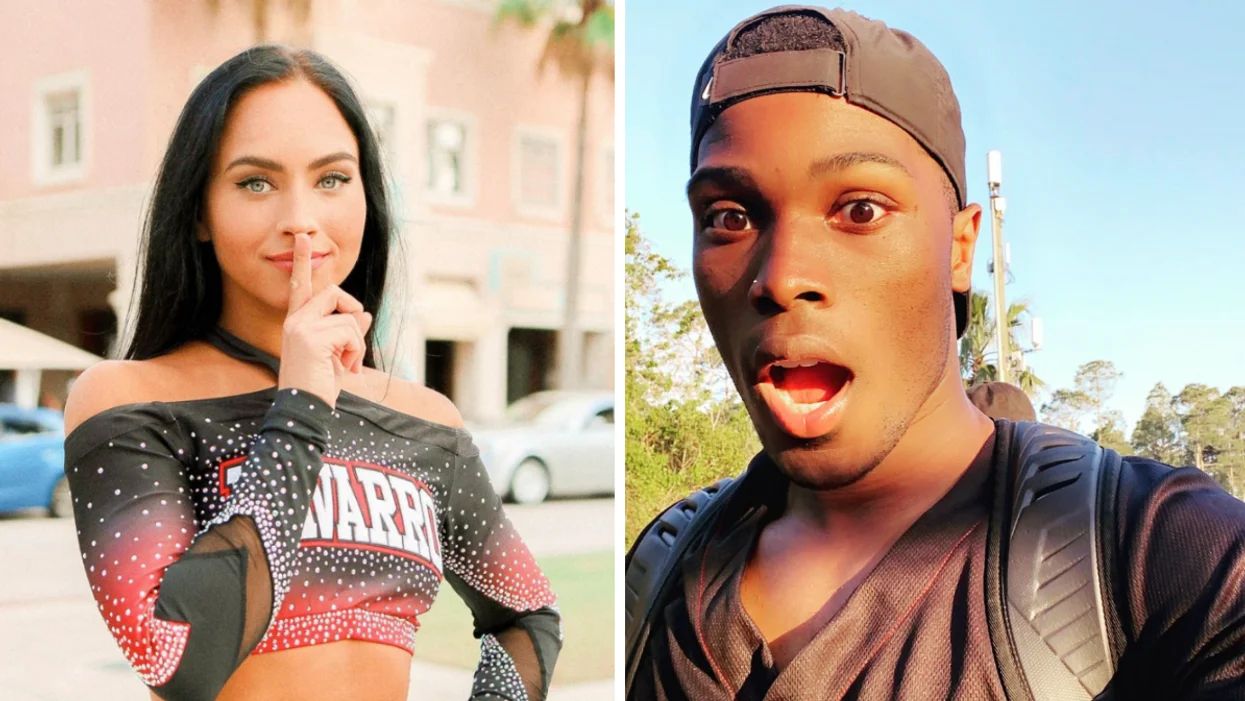 A user challenged Gabi's explanation, writing — "I'm sorry but there's no way you didn't know what blackface was at your age. Even if you didn't how could you ever feel comfortable with the black covering your entire face and not feel like you were being disrespectful to black people. Most people would have."
Gabi replied — "Except one of my best friends TT who is black also painted his face for this. Are you now calling TT and the other people of color who were there racists also? Isn't blackface based on intent? None of us were trying to imitate the appearance of a black person."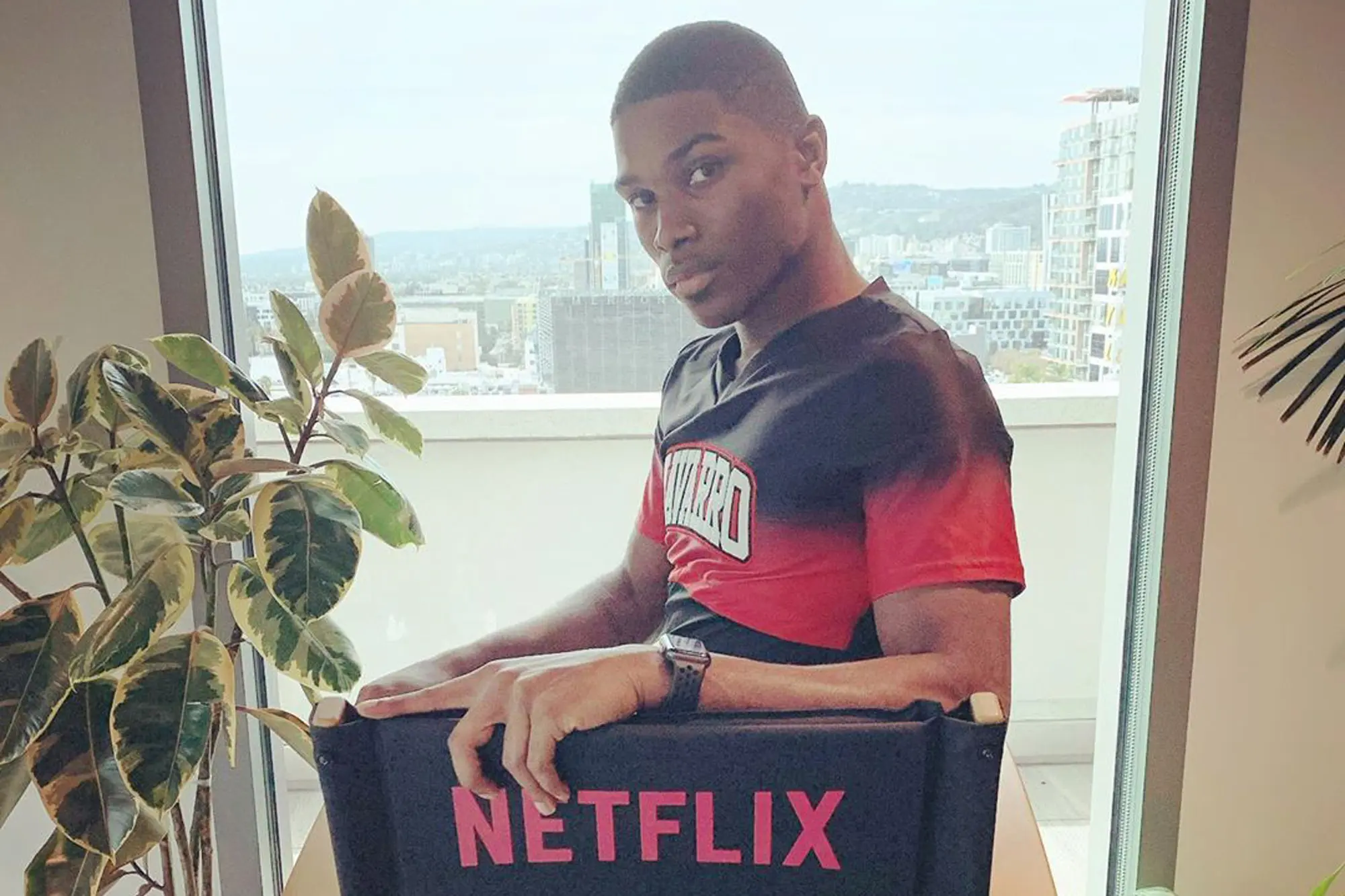 La'Darius Marshall, 24, jumped into the conversation, telling Gabi — "No, what we won't do is throw the 'other people of color' under the bus. The rest of the minority's spoke out against this, I personally talked to you and said that it was not a good idea. So no we didn't all feel the same, I forgave you for it but don't sit on here and LIE."
Marshall clarified the status of his relationship with Gabi, after being asked if the two remained friends. 
"Yes, on my end," he said. "I always loved her but I have always told my friends the business when they were wrong. Right is right, wrong is wrong."
Marshall gave more insight into the drama on February 1 in a bombshell TikTok drop, claiming that he and Gabi once shared a sexual relationship.
"I've been backing this b—h since we first started cheerleading when I was at Navarro," he said. "I'm tired. I'm no longer backing her. The only reason I was backing her is because we were sleeping together."
He went on — "That's the only reason we dealt with each other, is because we were with each other. This girl literally slept in my dorm every single day when we were at Navarro."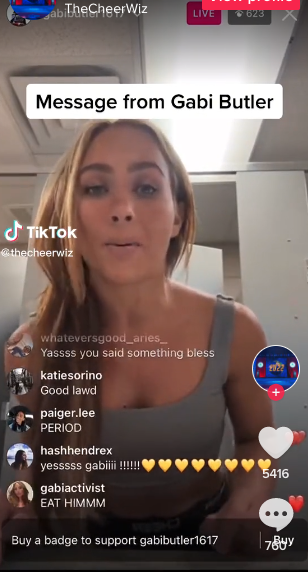 Gabi addressed the ongoing backlash on Instagram Live.
She said — "I'm not afraid of you La'Darius Marshall. I'm not afraid of you, so if you want to keep running your mouth, keep running it, because it doesn't affect me."
She added — "At the end of the day, people that want to talk smack, want to talk smack because they're too bored or too lonely or too upset with things that have happened in their life. So I'm not going to let somebody tear me down and try to get to me because I am a light in this world and you're darkness."
Marshall hit back by sharing videos of the duo engaged in smooch sessions on TikTok, writing — "I rest my CASE."
Stay Connected With All About The Tea: Twitter Ι Instagram Ι YouTube Ι Facebook Ι Send Us Tips
Avigail is an Entertainment blogger at All About The Tea, who specializes in The Real Housewives of Atlanta and The Real Housewives of Potomac. Avigail has a background in marketing. She's a Brooklynite living in the Bahamas, with a passion for travel, writing, reality TV watching, pop culture and spoken word.