'Love After Lockup' Derek's Drug Addiction and Cheating Exposed … Poor Monique!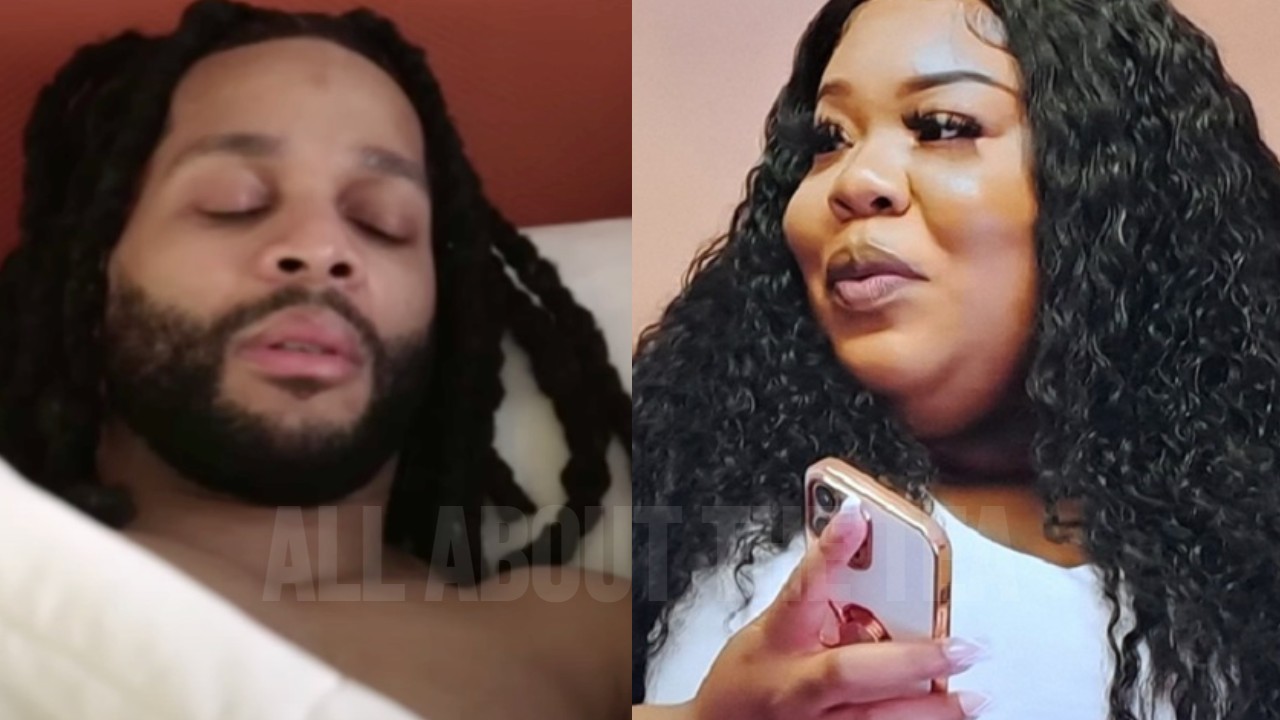 'Love After Lockup' Derek's Drug Addiction and Cheating Exposed … Poor Monique!
When couples on Love After Lockup move their romance from the prison cell to the streets — they encounter real life challenges.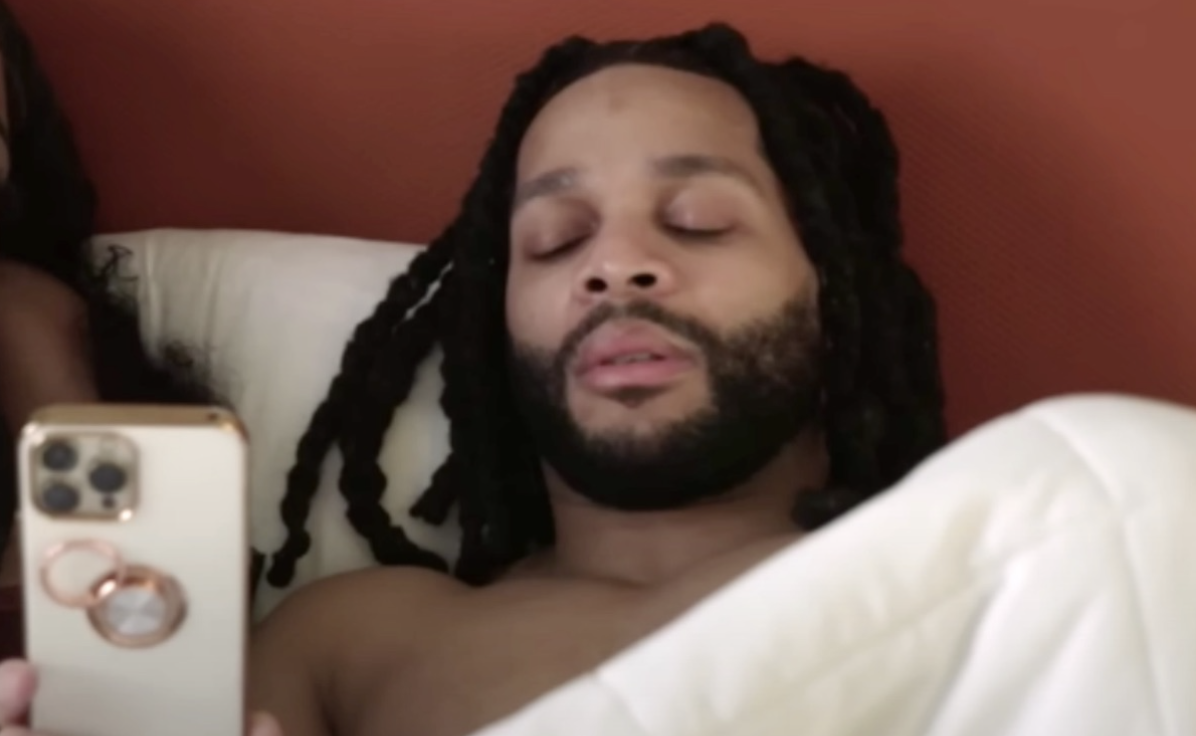 During the Feb. 3 episode, Monique Robinson and Derek Warner's relationship is put to the test when the ex-con's struggles with drug addiction and his commitment to Monique are revealed.
In the clip from Friday's episode, Monique suspects Derek is using drugs again and she believes he's reconnected with an ex-girlfriend.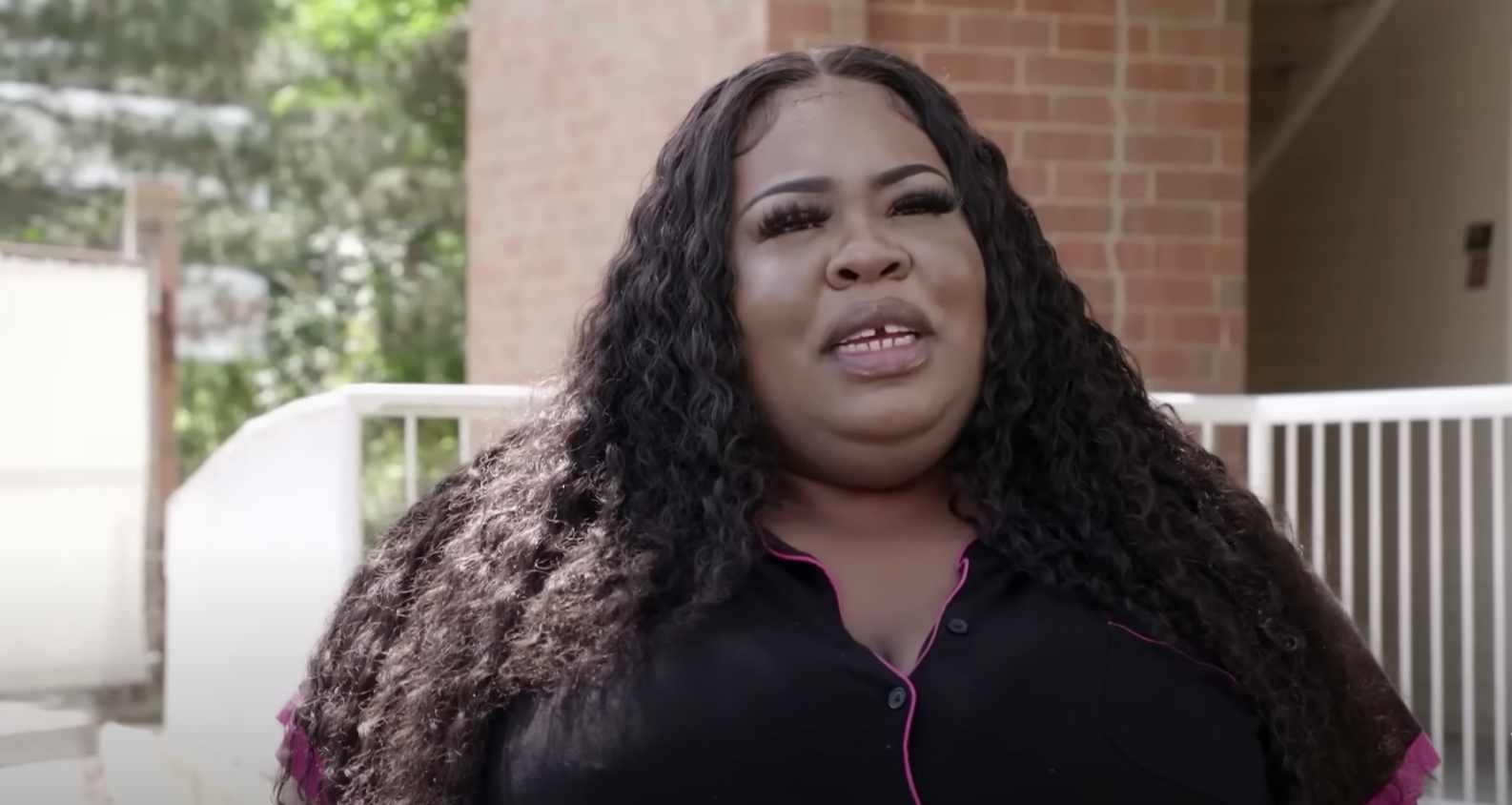 As Derek admits to producers that he's hiding something from his girlfriend, the drama is just getting started.
Having been convicted of drug possession and distribution, Derek served nine years in prison. Through a prison pen pal website, Derek and Monique met and built a relationship before Derek was released. But now that he's home, demons from Derek's past may have resurfaced.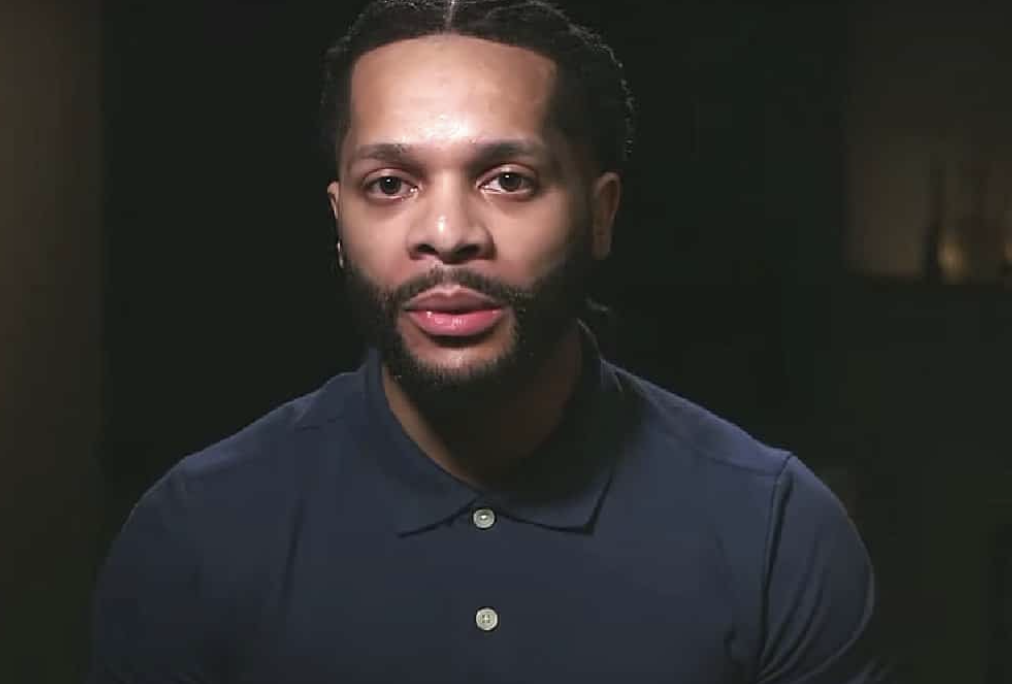 In the scene from the episode, Derek convinces her that his life is different now, and claims he's not a drug abuser. Despite Monique's assurance that she believes him, there may be more truth to the story.
"I kind of want to believe him," Monique tells producers. "But a part of me is questioning a lot that he's saying. I just feel like he's withholding a lot of information, even though it is from his past. He withheld so much things from me already [that] this is another one added onto the list."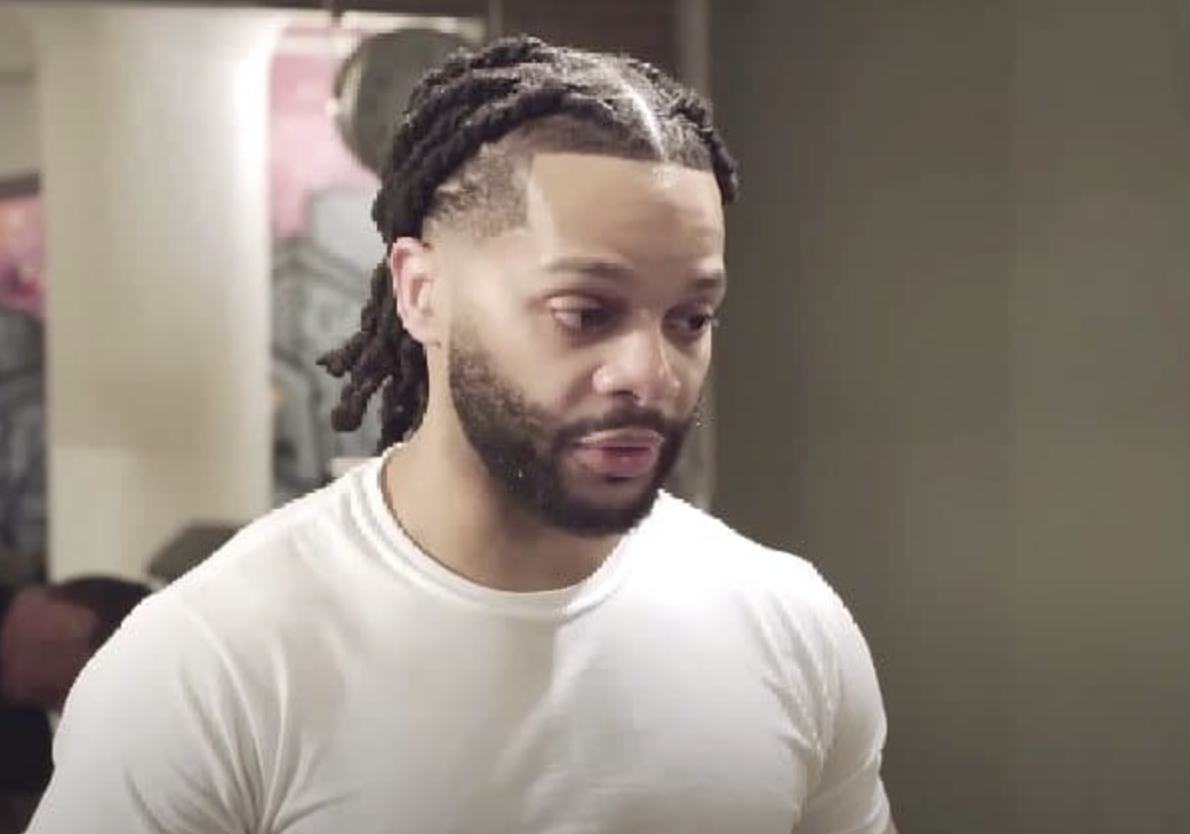 Even though Monique and Derek have been pen pals since 2020, she's now learning how serious Derek's drug addiction was. According to Derek, his past drug use was not an "everyday" occurrence. In spite of this, Monique is still worried about their future.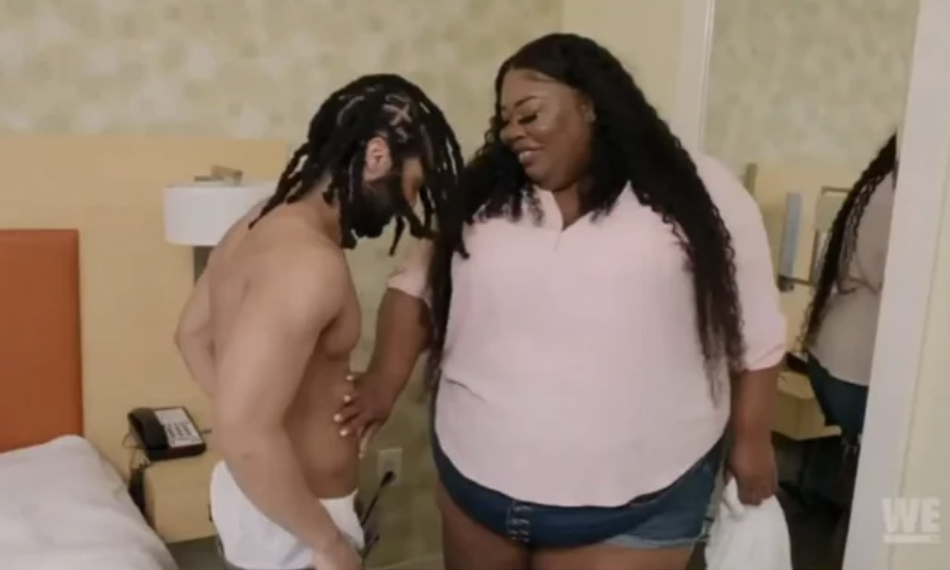 Other than his drug history, Derek has another skeleton in his closet that he's hiding from Monique. An ex-girlfriend of Derek chased the couple in her car. At the time, Derek claimed the female chasing them was his sisters, but as it turns out he was completely aware. While talking to producers, he confesses and acknowledges he needs to inform Monique about his ex, who is clearly still in his life.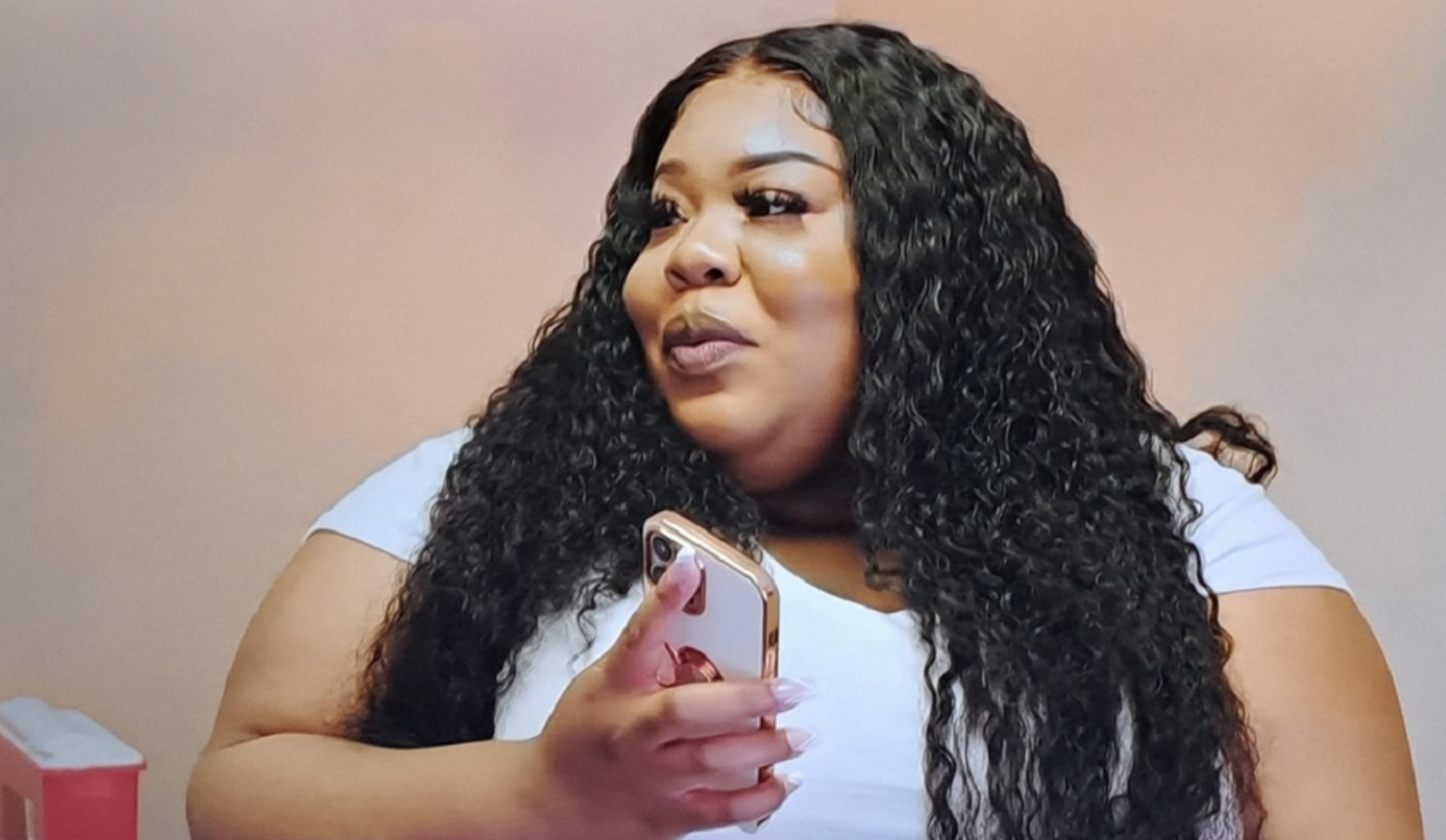 Derek claims he's not made contact with his ex-girlfriend since his prison release, however, he plans to in the future. He also wants to move forward with Monique, though, so there's a lot that's still up in the air right now for these two. However, he also wants to move forward with Monique, so there are still a lot of things they need to work out.
Press play below to watch the scene unfold.
Watch Love After Lockup on Fridays, at 9 p.m. ET, on WE tv.
Stay Connected With All About The Tea: Twitter Ι Instagram Ι YouTube Ι Facebook Ι Send Us Tips
Avigail is an Entertainment blogger at All About The Tea, who specializes in The Real Housewives of Atlanta and The Real Housewives of Potomac. Avigail has a background in marketing. She's a Brooklynite living in the Bahamas, with a passion for travel, writing, reality TV watching, pop culture and spoken word.