Jen Shah Launches NEW SCAM Before Surrendering To Prison
Jen Shah is calling out Bravo over how they reacted to her fraud scandal versus how they managed the legal woes of Real Housewives of New Jersey star, Teresa Giudice. The reality star cosigned a diss aimed at the network before announcing a new endeavor only weeks ahead of her scheduled prison surrender.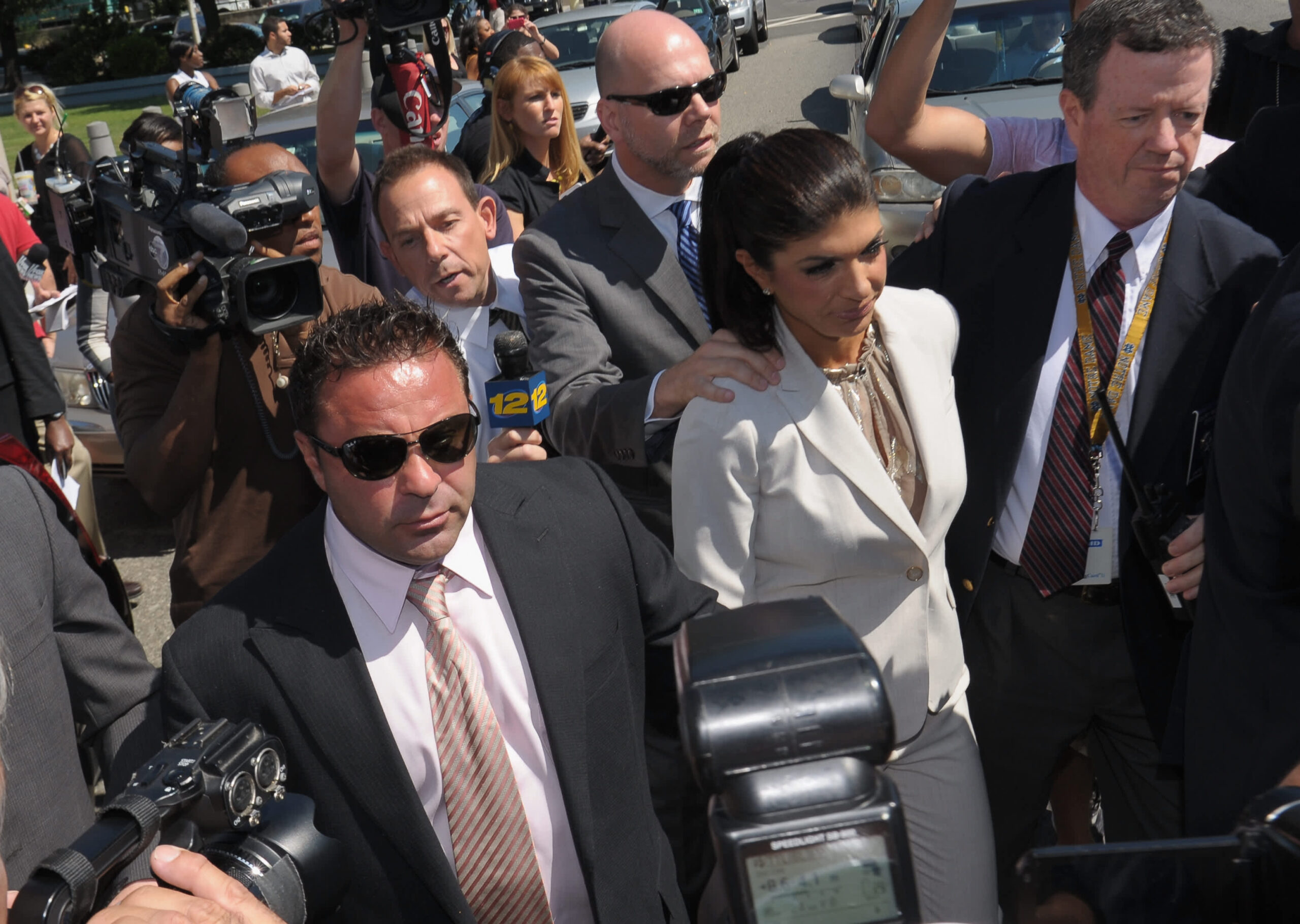 The Real Housewives of Salt Lake City star, who pleaded guilty to fraud in July 2022, will begin a 6.5-year prison stint later this month. Teresa checked into a federal prison in Danbury, Connecticut to serve a 15-month sentence, in January 2015. 
Jen "liked" a tweet that accused Bravo of setting a double standard regarding the two fraud convictions.   
The January 17 tweet read—"It doesn't sit right with me that [Bravo] cut ties with [RHOSLC]'s Jen Shah but when [Teresa Giudice] and Joe Giudice were convicted they put the [RHONJ] on hold, gave her a whole special [Teresa Checks In], and doubled down on centering the show around her."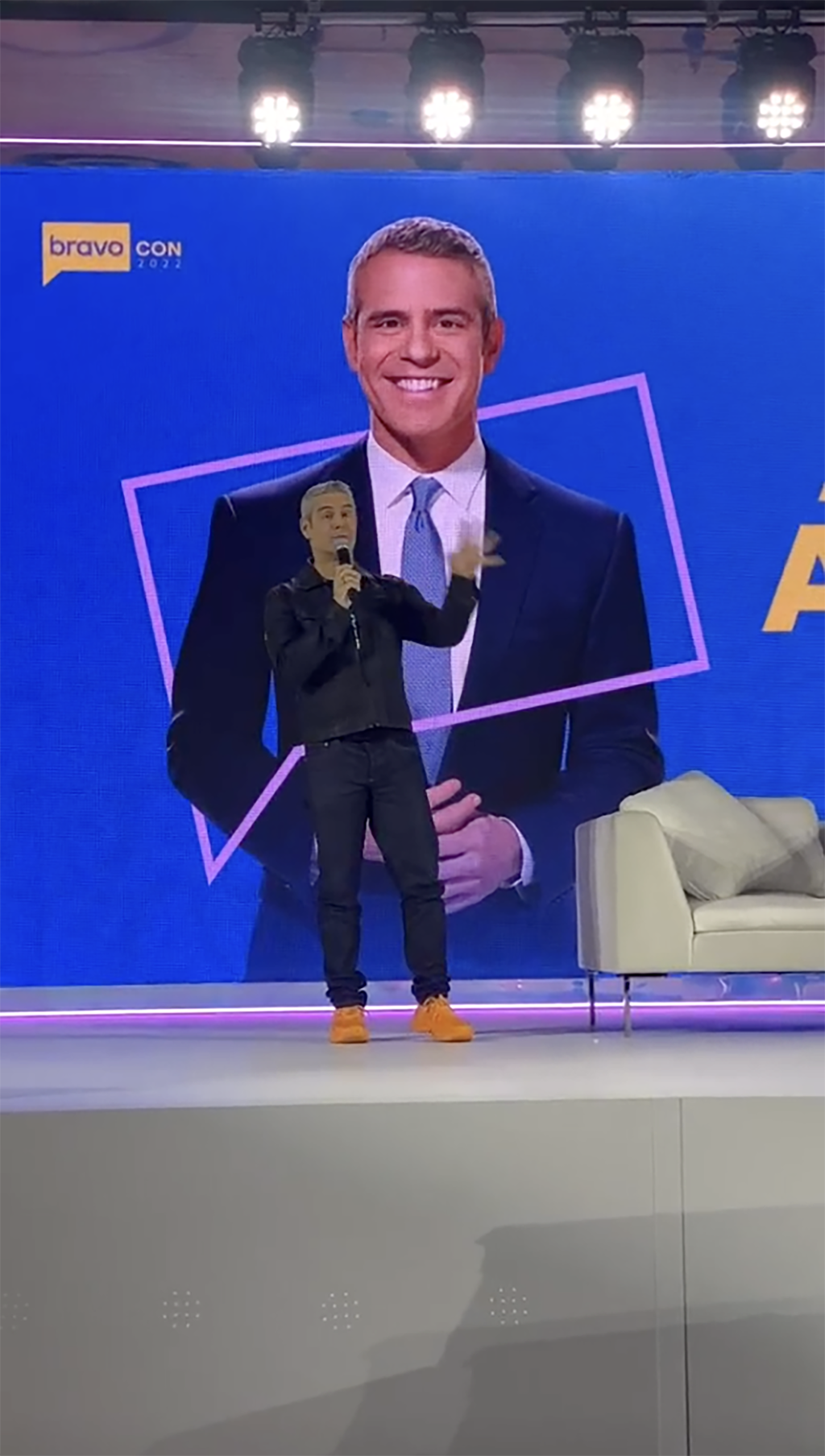 In October, Bravo executive, Andy Cohen, implied that the network had cut ties with Jen during a BravoCon RHOSLC panel discussion. 
"Once we wrapped [Season 3 and] she pled guilty, I think that was kind of, unfortunately, the end of, you know, the engagement there," Cohen told the crowd. "But I hope to sit down with her and talk to her at some point on camera because I have a lot of questions for her."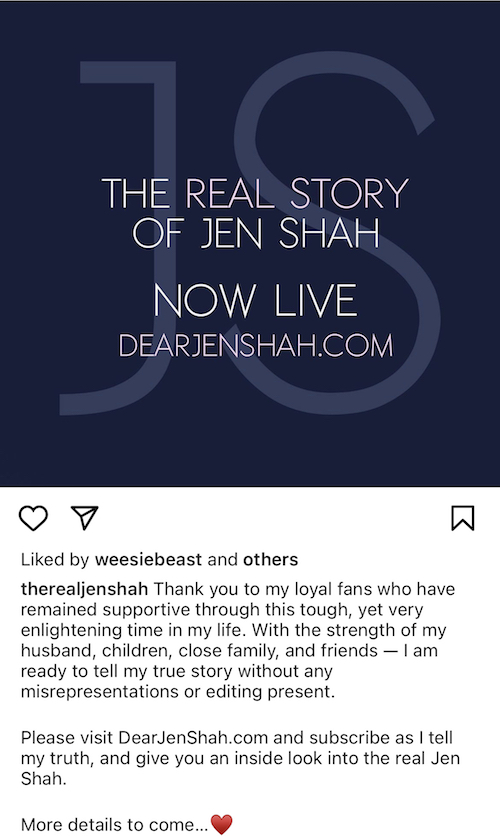 Jen took to her Instagram page during the airing of Part 1 of the RHOSLC reunion to announce the launch of a new website called "Dear Jen Shah." She teased that she will use the platform to tell her "true story," without "misrepresentations." 
"Thank you to my loyal fans who have remained supportive through this tough, yet very enlightening time in my life. With the strength of my husband, children, close family, and friends — I am ready to tell my true story without any misrepresentations or editing present," the fallen reality star shared. "Please visit DearJenShah(dot)com and subscribe as I tell my truth, and give you an inside look into the real Jen Shah."
Ironically, Jen is going to prison for defrauding elderly people, and collecting their personal data such as — email addresses, IP addresses, names etc. — was how she was able to execute her scheme. I urge visitors of her site to proceed with caution because you're leaving behind your digital footprint by clicking on her webpage. Also, noticeably missing from her website is a privacy policy or cookie notice which is suppose to explain what she plans to do with your data — not that she'll adhere to those policies anyway.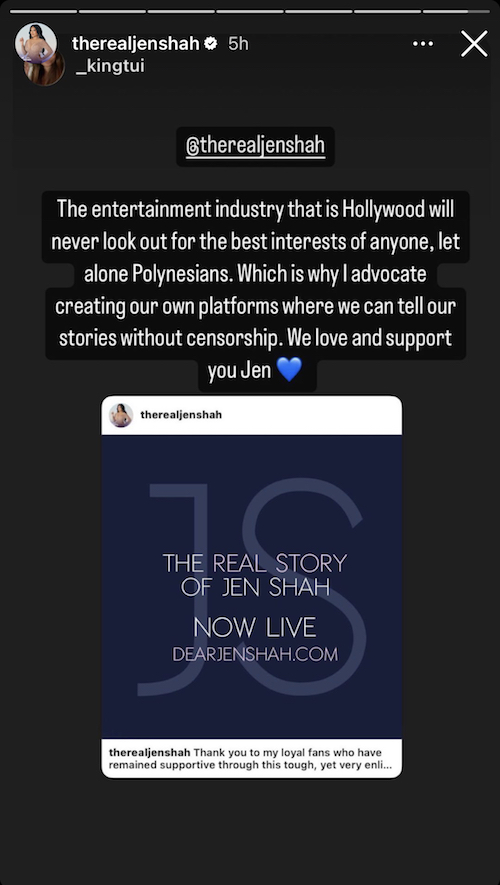 Jen fired another subtle shot at the network when she reposted a message that claimed that Hollywood mistreats Polynesian entertainers.  
The message stated — "The entertainment industry that is Hollywood will never look out for the best interests of anyone, let alone Polynesians. Which is why I advocate for creating our own platforms where we can tell our stories without censorship. we love and support you Jen."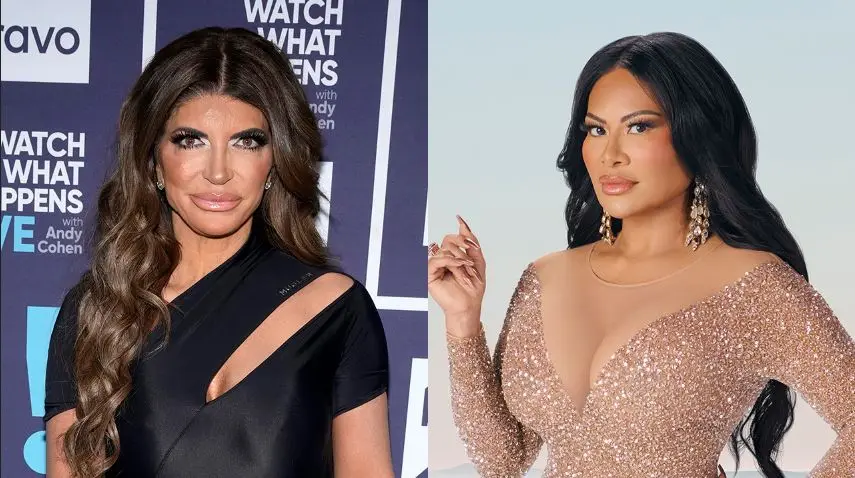 Last month, Teresa shot down any comparison between herself and the prison-bound RHOSLC star.
Teresa shared that she "can't relate" to the Utah "Housewife," on a January episode of her podcast, Namaste B$tches.
"I wouldn't steal anybody's money," Teresa told co-host, Melissa Pfeister. "I would not do that. I would never do that. That's so bad."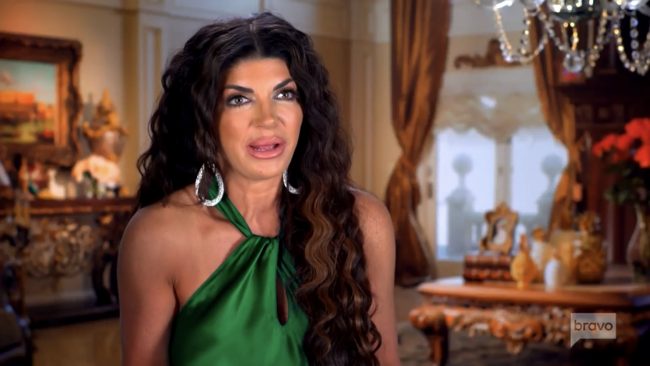 "I'm a mother first. That was my first priority always since I started the show," she added. "I always put my kids first."
The Bravo star went on — "But when you're stealing from people and the kids could read this, and be like, 'Mom, well why'd you do this', what do you say to your kids to that?"
Teresa advised Jen to "keep it together" while serving her time behind bars.
Stay Connected With All About The Tea: Twitter Ι Instagram Ι YouTube Ι Facebook Ι Send Us Tips
Avigail is an Entertainment blogger at All About The Tea, who specializes in The Real Housewives of Atlanta and The Real Housewives of Potomac. Avigail has a background in marketing. She's a Brooklynite living in the Bahamas, with a passion for travel, writing, reality TV watching, pop culture and spoken word.