Ashley Darby's 'Sesame Street' Friend GOES OFF On Candiace and Chris Bassett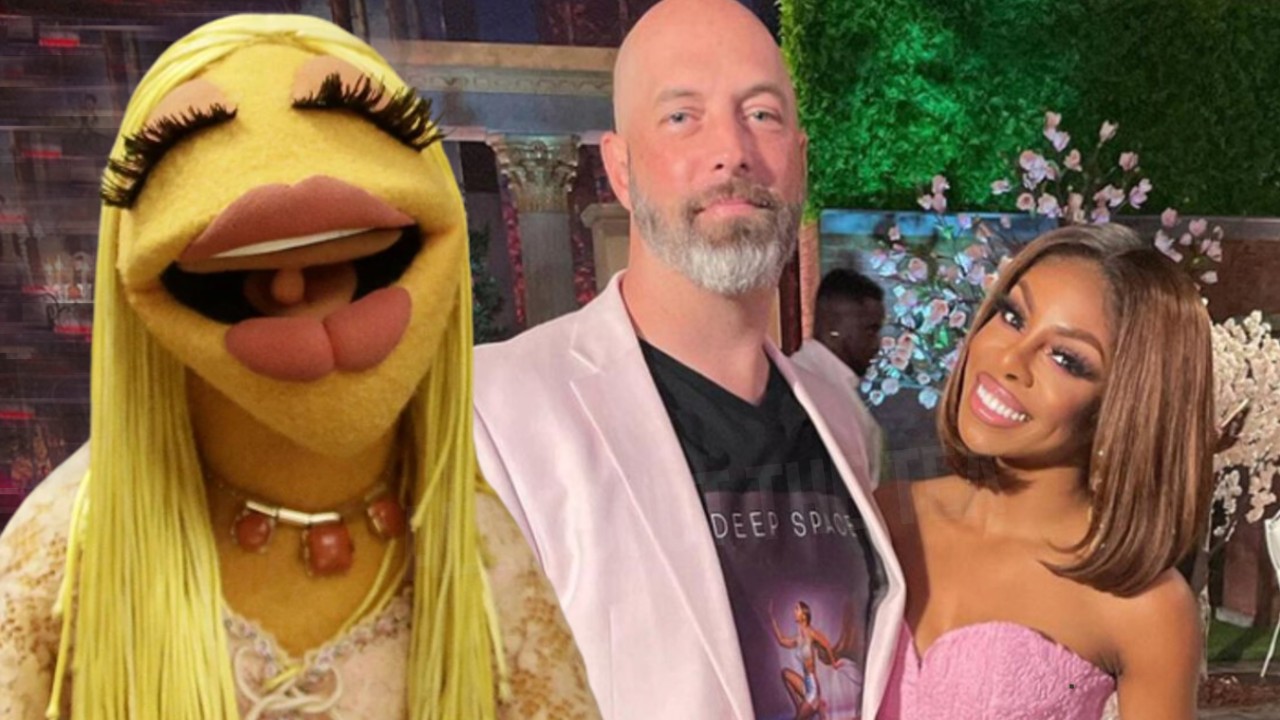 Ashley Darby's 'Sesame Street' Friend GOES OFF On Candiace and Chris Bassett
Ashley Darby's "Sesame Street" friend, Deborah Williams had a response for Candiace Dillard after the singer was asked about her on Watch What Happens Live.
During season 7 of The Real Housewives of Potomac, a few ladies accused Chris Bassett of acting inappropriately toward them. Ashley Darby accused Chris of DMing her late at night before introducing her friend, who alleged Chris didn't behave well around her. Deborah said Chris was staring at her during Karen Huger's event. However, producers showed footage that proves Candiace's husband wasn't even looking in her direction.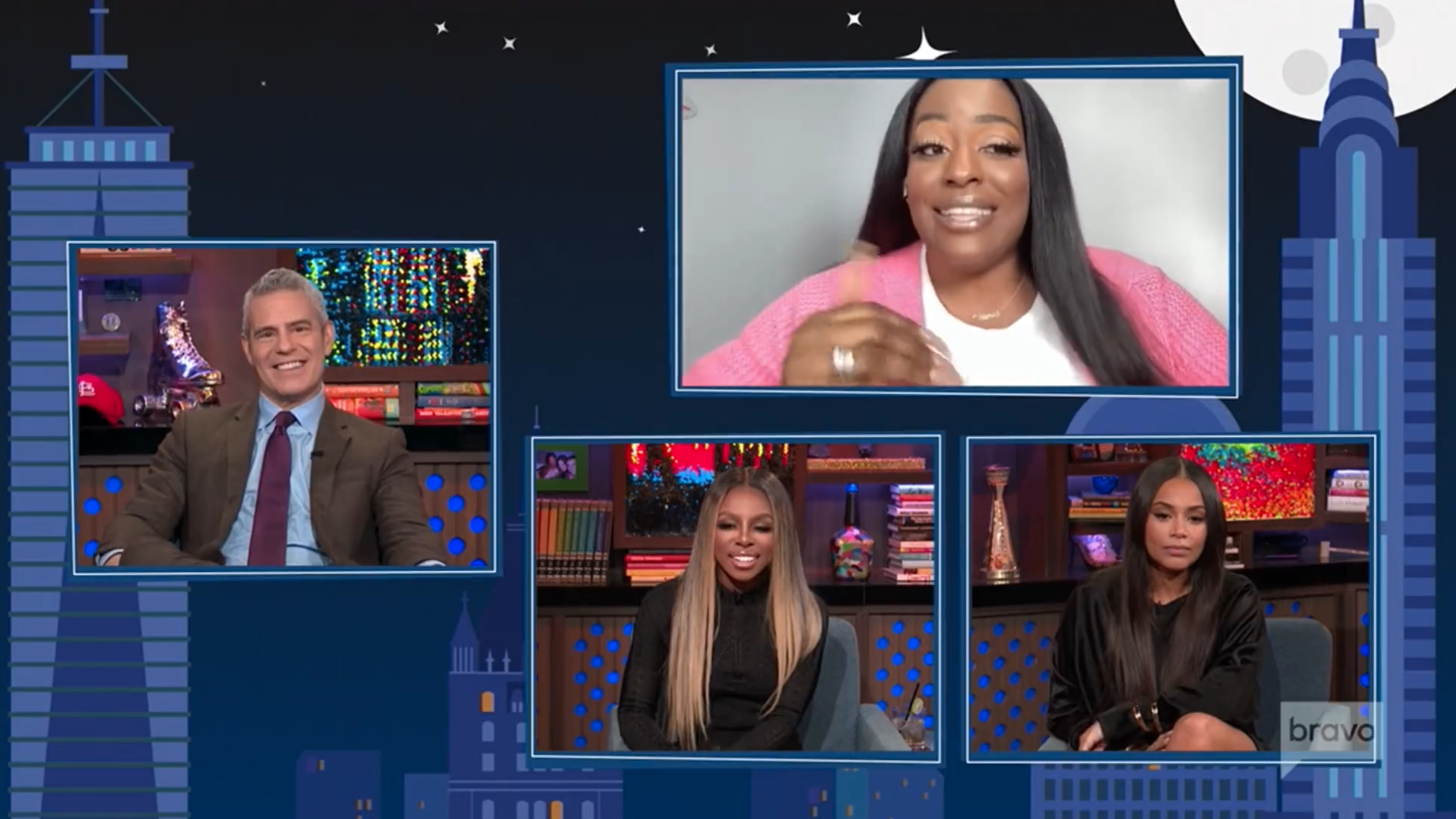 During Candiace's recent appearance on WWHL, she spoke about Ashley's friend and the accusations she made. A Real Housewives of Potomac fan asked Candiace, "Has Deborah reached out to you to apologize after the episode aired showed Chris did not flirt with her?" The RnB singer replied, "She wouldn't dare, she would get eaten for breakfast."
https://twitter.com/ThePeachReport/status/1619935165719130112?s=20&t=RnsVtZiX6lvUe3l7nlUGjA
After the episode aired, Deborah took to her Instagram to reply to Candiace's comment. Williams reposted a clip from Candiace's time on Andy's show and slammed her in the caption.
She said, "@therealcandiace be sure to keep this same energy when you see me in person… which will be SOOOOOOON you AND @cbassett33 both wish y'all could eat this Cookie Monster goddess realness. #BREAKFASTisSERVED."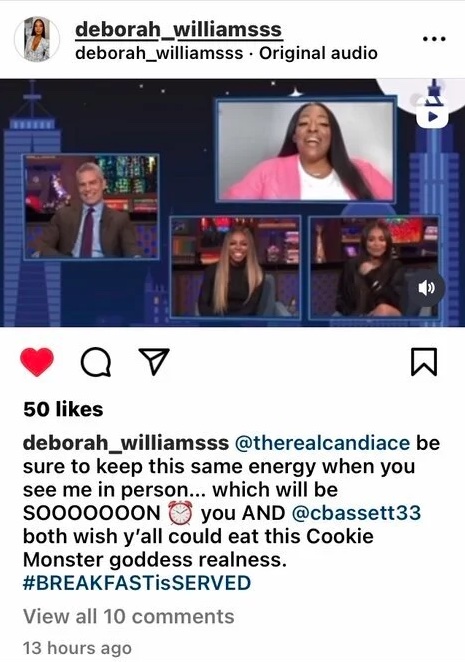 It is clear that Deborah isn't backing down from her claims that Chris tried to hit on her during the event. This isn't the first time Deborah is calling out Candiace on social media for talking about her. When Candiace said Deborah looks like a "Sesame Street" character during an episode of The Real Housewives of Potomac, Deborah clapped back.
Deborah posted a video of herself on Instagram, embracing the shady comment. In the clip, she used an Elmo doll to brush her eyebrows.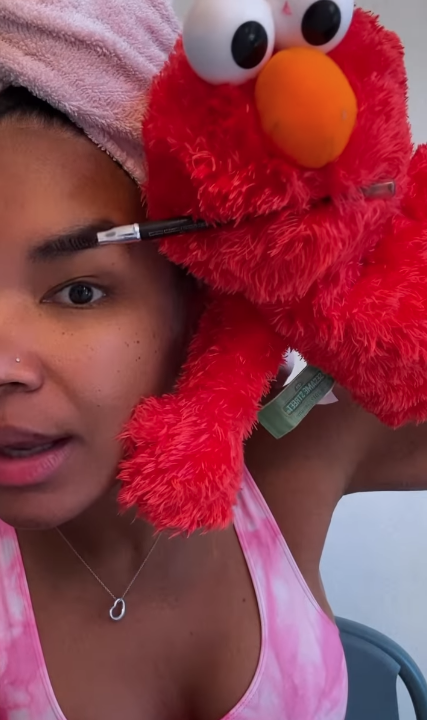 "Hello everyone, excuse me while I fluff out my natural eyebrow. Okay," she said before using a Cookie Monster doll to get her second point across. "Thank you, Elmo. So sweet. You know, I get a little hungry in the morning. Hold up, Miss Deb, I got a cookie for you!"
Ashley Darby also responded to the video evidence of Chris and Deborah's alleged interaction during her appearance on Watch What Happens Live with Andy Cohen. Darby admitted that the footage shown on The Real Housewives of Potomac didn't match what Deborah had told her. However, Ashley said she wouldn't write off her friend as a liar.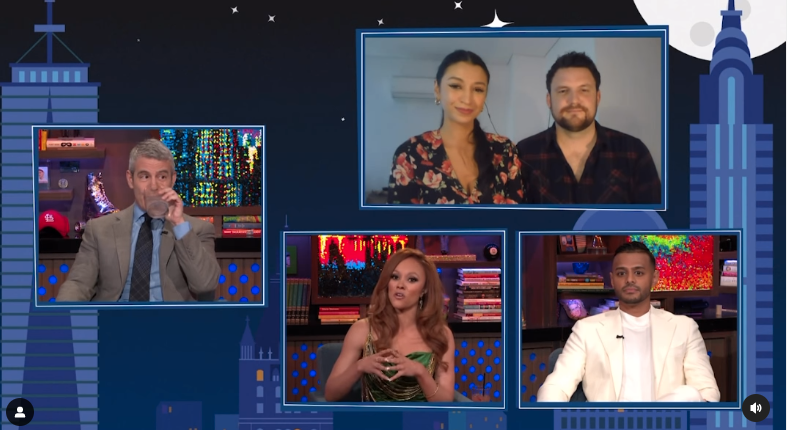 A fan asked, "Ashley, what was your reaction when you saw the footage of Chris' interaction with Deborah since it contradicted everything she said about Chris?" Another fan added, "And do you feel like you owe an apology for spreading Deborah's lies?"
Darby responded and defended her friend from the backlash. "Alright guys, so this is a really difficult thing because Deborah is my friend. We've been there for each other, and I know her to be truthful. Now, what Deborah is telling me and what I saw do conflict. So I do have to talk to Deborah about it. We haven't had a detailed discussion about it."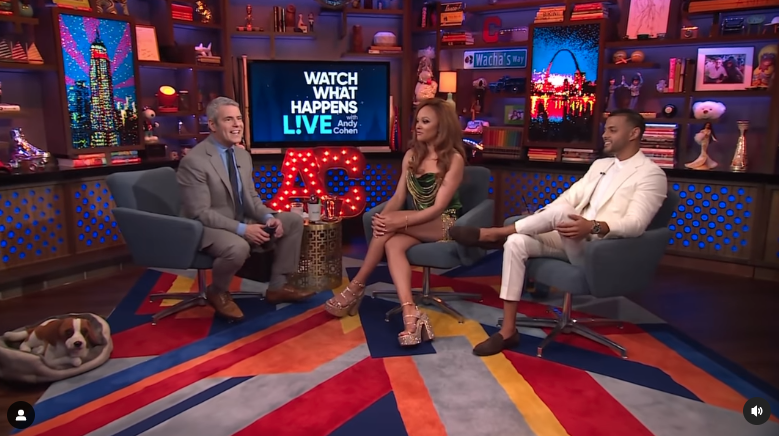 A shocked Cohen didn't believe the two friends hadn't spoken about the issue after the Real Housewives of Potomac episode aired. "You haven't? It's been months!" The mother of two explained that she only saw the footage when Bravo producers included the clip on a recent episode. So that's why she and Deborah hadn't talked about it, yet.
Ashley added, "But Deborah maintains that there were some things that were not lining up."
Stay Connected With All About The Tea: Twitter Ι Instagram Ι YouTube Ι Facebook Ι Send Us Tips