Meri Brown Sells Out of Pricey $6k Retreat Package Amid New Life as Single Woman
Meri Brown's most expensive weekend retreat packages have seemingly sold out. The Sister Wives star took to Instagram last week to post a video encouraging her followers to spend $6k to participate in an upcoming weekend retreat at her Utah inn, Lizzie's Heritage Inn. 
Meri invited her fans and followers to a weekend getaway at her bed and breakfast from February 16-19. Fans put Meri on blast for the $6k "Elite Plus" package at the time, but it appears that the pricey option has sold out.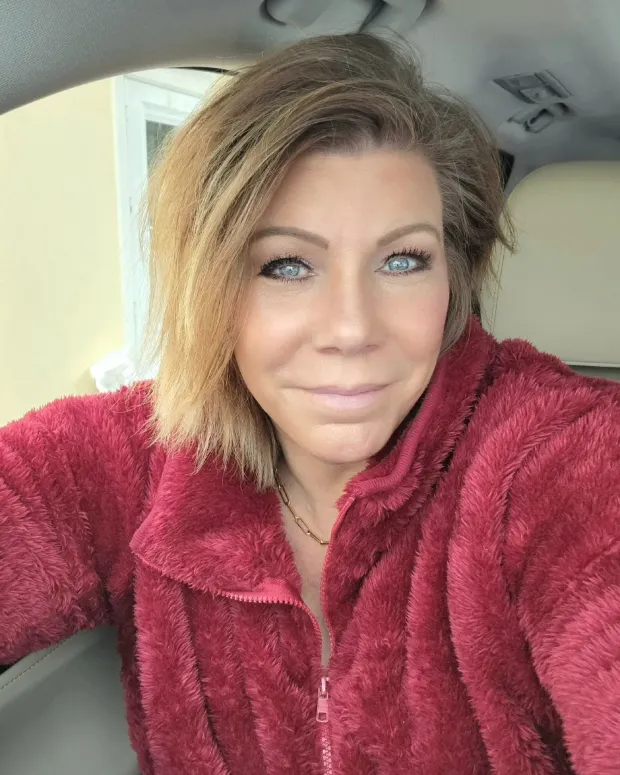 A Reddit user shared a screenshot, grabbed from the Lizzie's Heritage Inn website, that confirmed that both the $4k Supreme and the Elite Plus offers had been snapped up.   
The inn's pitch reads — "Join Real Life Retreats and Meri Brown February 16th-19th, 2023 for a weekend of self-love, new connections, rest & rejuvenation! This weekend, we offer a chance to get away in beautiful Southern Utah to pamper yourself, develop deeper connections with yourself & others, and fill up on some loving self-care."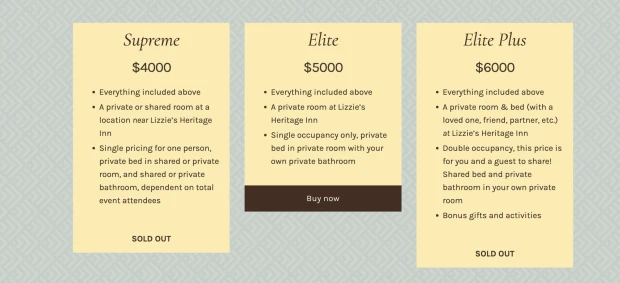 "At our second Real Life Retreat, the theme is all about SELF LOVE, and YOU deserve to be there. You are worthy of the love and care you so often give away. Let us give it back to you." 
Meri asks her potential guests, via the inn's website — "How often do you give that love to yourself? Are you a caregiver, nurturer, someone always in service? Do you desire the opportunity to give love, care, and nourishment back to yourself?"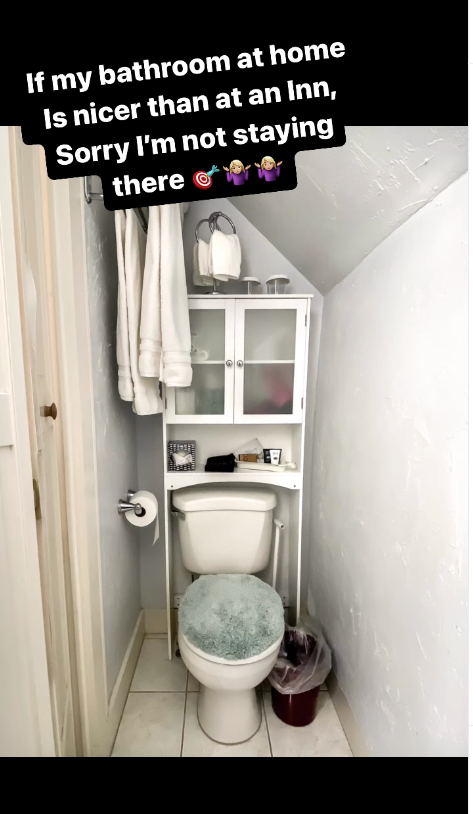 The caption, which invited lots of feedback, read—"Wait… hold the phone. It's SOLD OUT?!"
One person snarked in response—"I'd expect Wagyu steak with caviar and truffles and the finest wine every day for that price. lol."
Another pointed out—"$6000 and you gotta share the bed."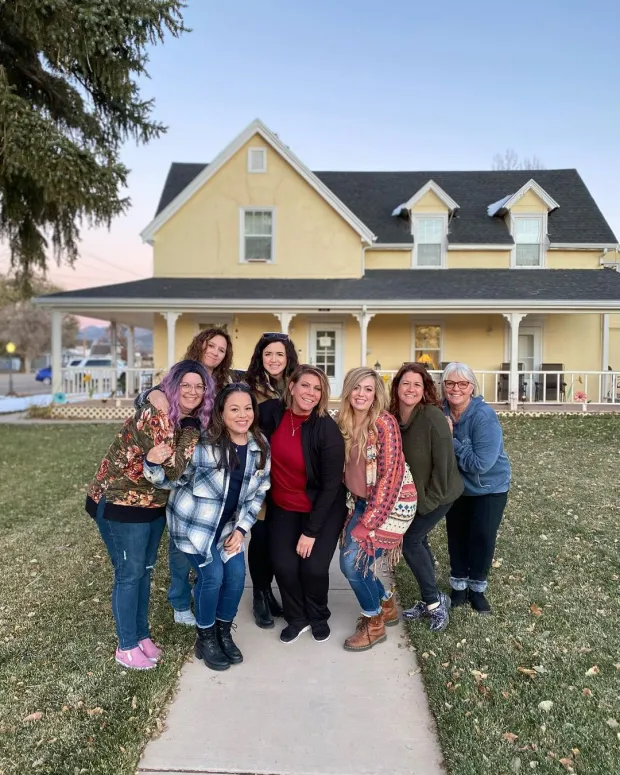 One user suggested that Meri was teasing a sell-out as a sneaky sales strategy.
The person wrote—"It could very well be a marketing ploy."
Another chimed in—"Yeah, last time she miraculously had a few spots open last minute."
One fan added—"I wouldn't be surprised if when it gets closer to the retreat, she suddenly has a couple openings become available due to scheduling conflicts or whatever. lol."
Another weighed in—"My first thoughts were "either her friends bought her packages at that insane price (or whatever she decides to charge them), or she made them "sold out" to incite interest hoping people will be in an uproar."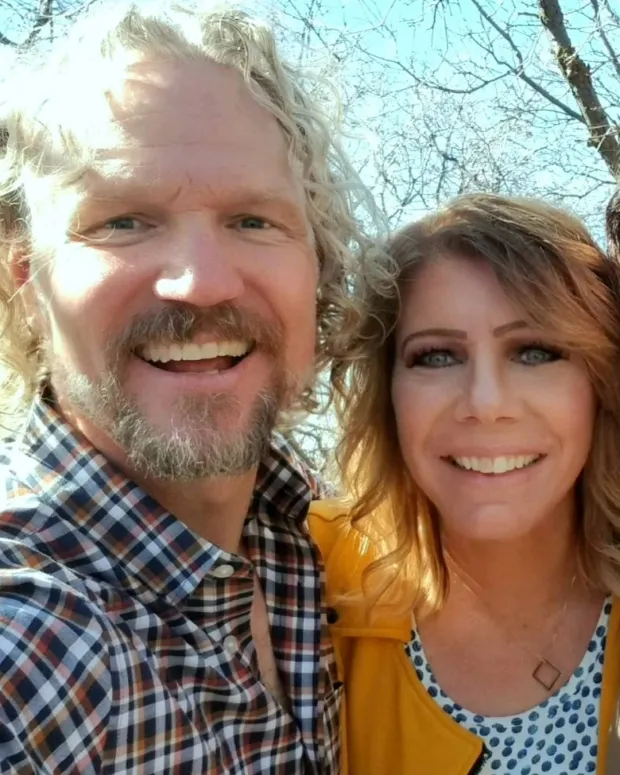 Meri, who recently confirmed her official split from Kody Brown, previously teased that she might be planning to write a tell-all book about her experience within the polygamous clan. Last month, the TLC star posted a selfie while holding a book that partially blocked her face, with text that read—"There's so much more to the story." 
She wrote in the caption—"Not all is always as it seems. Often, we accept a version of a story as truth because it fits the narrative we've created, or what we want to believe.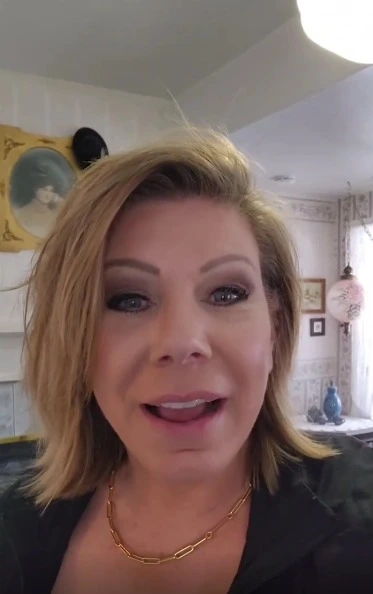 She went on—"It's not always about what you're looking at but also where you're looking from. Everyone has their own experiences and their own truths."
Meri concluded—"Remember, no matter how flat the pancake is, it always has two sides."
Stay Connected With All About The Tea: Twitter Ι Instagram Ι YouTube Ι Facebook Ι Send Us Tips
Nancy Zhāng is an Entertainment Blogger for All About The Tea. Nancy covers hot topics, recaps and celeb news. She loves to multi-task as a writer and a private chef. She received a B.S. in Mass Communications from LSU. Nancy's married and the proud mom of 2 German Shepherds.