The View's Sara Haines Scolds Whoopi Goldberg During Live Show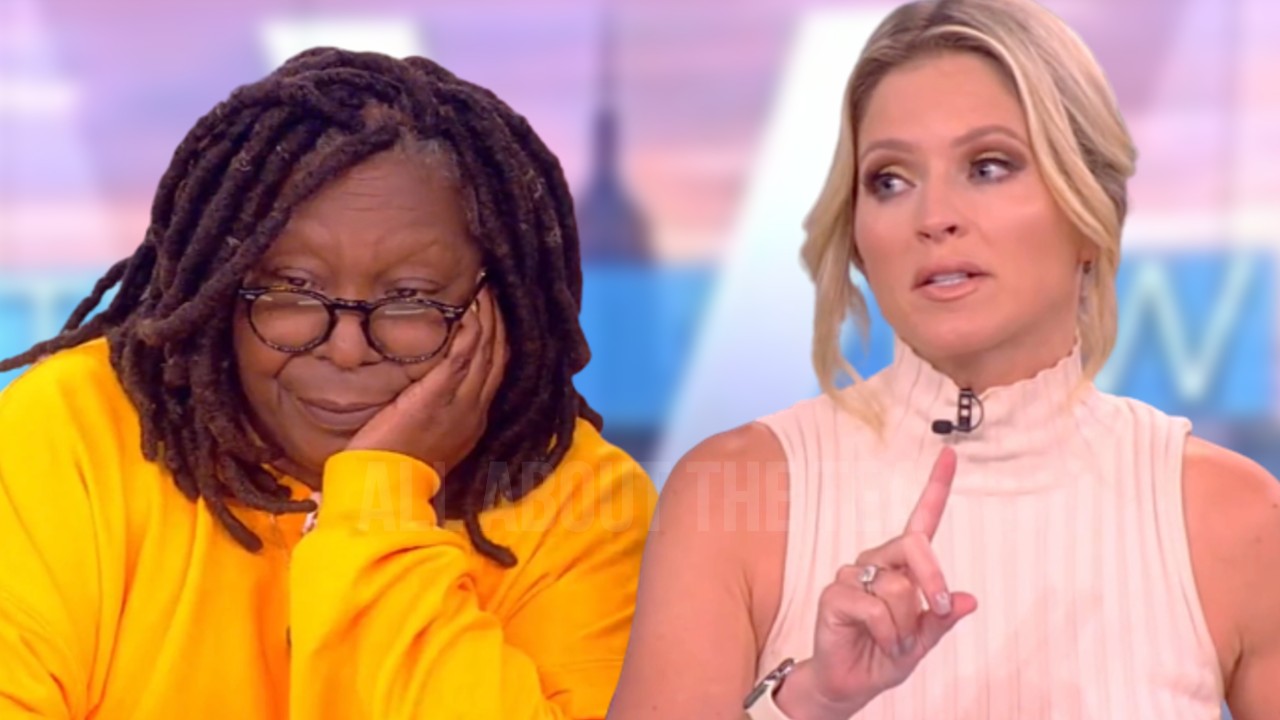 The View's Sara Haines Scolds Whoopi Goldberg During Live Show
The View hosts, Whoopi Goldberg and Sara Haines had a little incident on set that led to most of their cards getting covered in water while on air.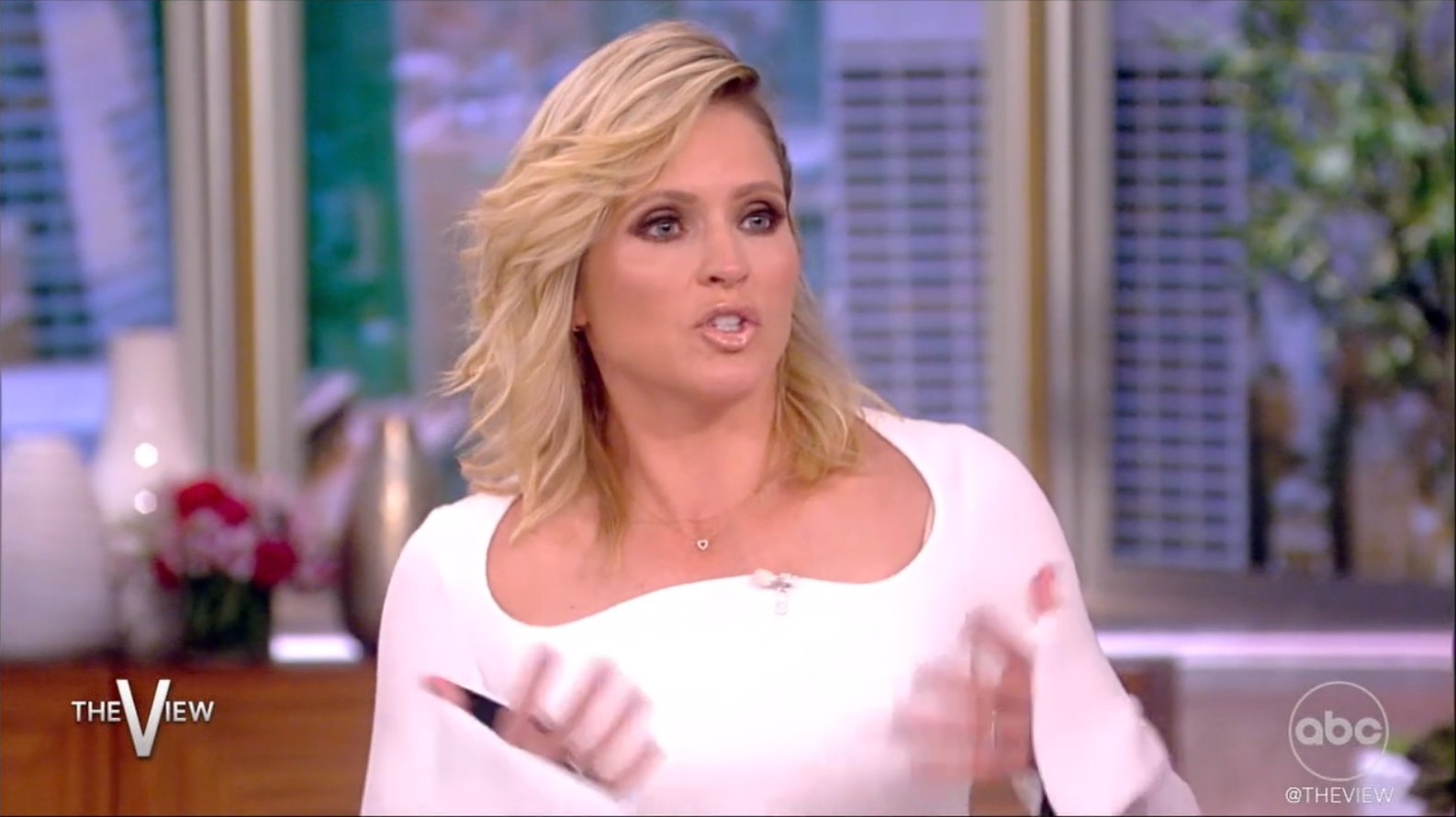 During Wednesday's episode of The View, the hosts weighed in on former vice president Mike Pence's classified documents found in his home. Co-host, Alyssa Farah Griffin, spoke about her past experience working for Pence and how he might have ended up with the documents. As she spoke, the camera panned out to show all the ladies on the panel. Sarah Haines was looking at Whoopi as she pointed to the ground.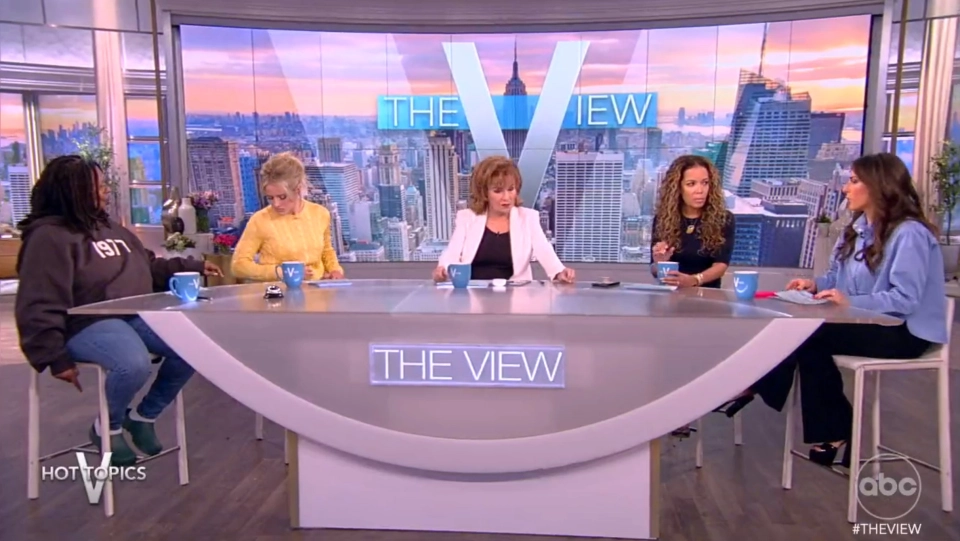 Sara looked to where the show's moderator was pointing and said, "Oop, Whoopi!" As Alyssa continued talking in the background, Haines scooted in her seat as she tried to save her card from getting wet.
She said, "Whoopi spilled water and now it's on my pants." Alyssa laughed, "Oh. We had a little spillage on the other side of the table." Joy Behar didn't have any patience for the two hosts' water incident. She said, "Alright. Forget it. Go ahead."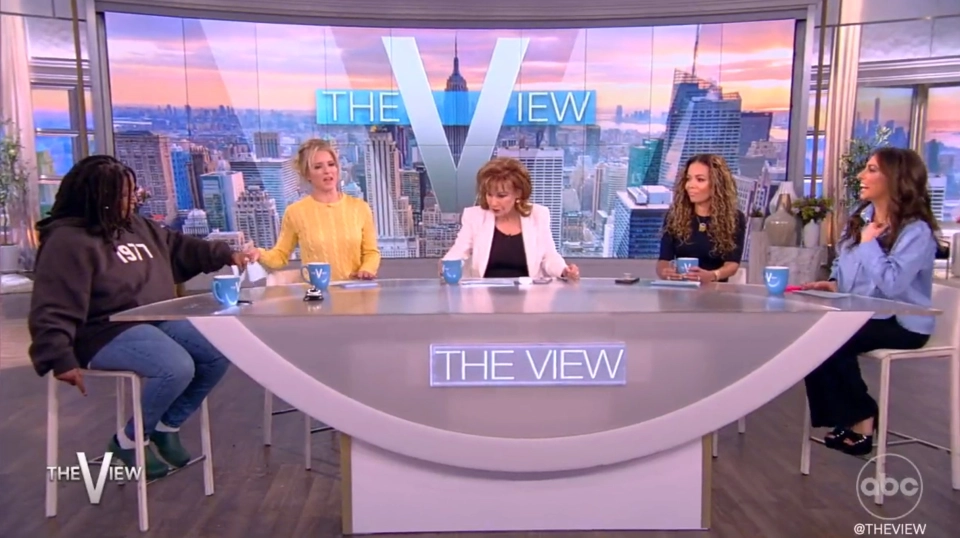 The show went on as Whoopi and Sara tried to dry off their tables by using their cards to scoop the water off the table. Alyssa tried to finish talking about the classified documents' situation but couldn't stop laughing at her co-hosts. She later stopped laughing and managed to finish her point. When Whoopi spoke, the camera panned back to Sara, who was still struggling to clean up the mess — this time, with napkins. 
Throughout the lengthy conversation about Mike Pence, the hosts continued using their cards to dry their desks. By the end of the segment, while Whoopi gave her opinion, she was still dealing with the water spill and trying to wipe down her cards. However, the hosts didn't let Whoopi's blunder stop the show.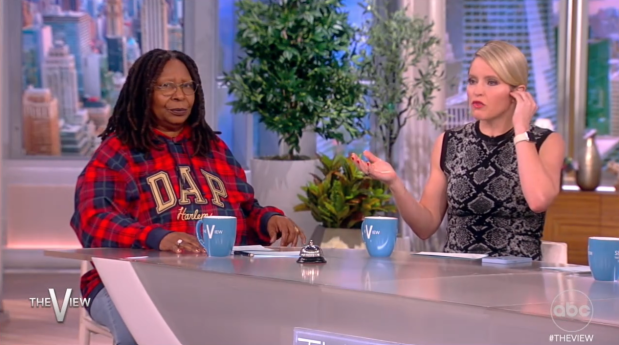 This isn't the first time Whoopi has gotten away with making mistakes on air. Earlier this month. Sara had to correct Goldberg while they were talking about Rolling Stones' 200 Greatest Singers Of All Time. 
Whoopi complained about some great singers, including MC Hammer, Nat King Cole, and Kenny Rodgers, who didn't make it on the list. The EGOT winner said, "Ella Fitzgerald is not on the list! No!"
When Whoopi finished her rant, Sara corrected her, saying, "I have a correction –  Ella Fitzgerald is on there." The moderator, who looked embarrassed, joked, "So that's good news!" Haines added, "She's 25," as she pressed on her earpiece, then added, "What is it? Oh, she's 45."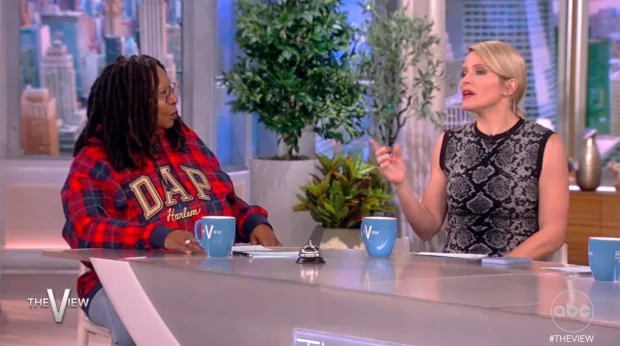 Another chaotic moment between Sara Haines and Whoopi was when Sara called out her co-host for interrupting her in December 2021. However, Whoopi shut her down and said she was "just listening."
The confrontation began as the hosts discussed a graphic designer who refused to design a website for a gay couple. Sara began, "But this graphic designer and that cake baker both serve clients who are homosexual. Their issue is with marriage."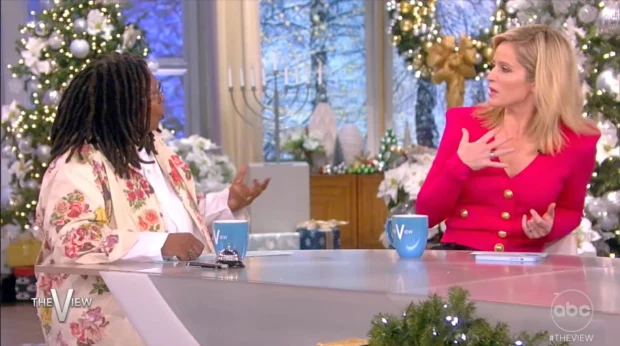 Haines added, "Which, I disagree with, but I also would never want someone baking my cake —," before she stopped and looked at Whoopi with a fearful expression. Goldberg stared back and shook her head as Haines asked, "What?"
Whoopi didn't say a word as her co-host explained her actions. "Oh, I thought. No, no." The show's moderator insisted, "No. I'm listening." Sara continued to voice her opinion on the matter as she recovered from the awkward moment with her co-host. 
Stay Connected With All About The Tea: Twitter Ι Instagram Ι YouTube Ι Facebook Ι Send Us Tips