Whoopi Goldberg Rudely Interrupts Co-Host Alyssa Griffin Over Political Dispute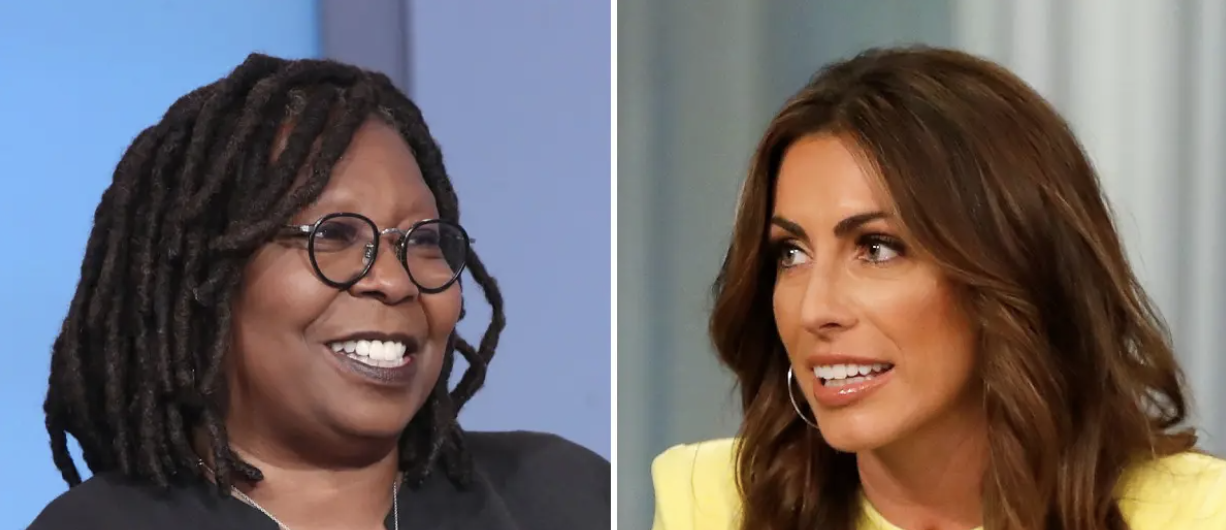 Whoopi Goldberg Rudely Interrupts Co-Host Alyssa Griffin Over Political Dispute
During Wednesday's episode of The View — Whoopi Goldberg threw shade at Alyssa Griffin as her cohost gave her opinion on a political issue.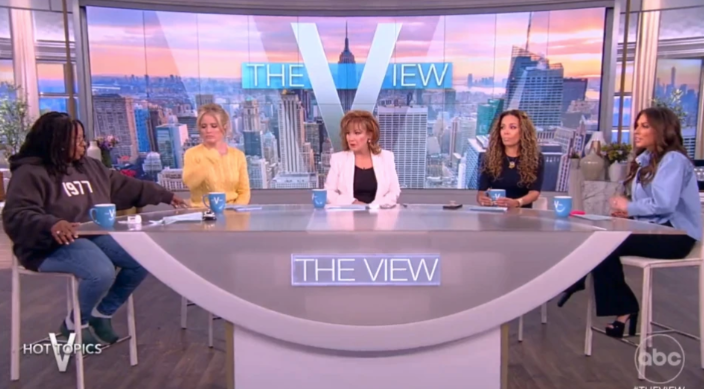 While the show discussed classified documents found in former vice president Mike Pence's home, Alyssa Griffin had a lot to say. Alyssa was the press secretary for Mike during his time in the Trump-Pence administration.
Whoopi Goldberg said, "As it turns out, Mike Pence also had classified documents, and it's kind of different than what he told David Muir when they sat down a couple of months ago. Pence was interviewed on "World News Tonight with David Muir" and said there would be no reason for anyone to possess classified documents.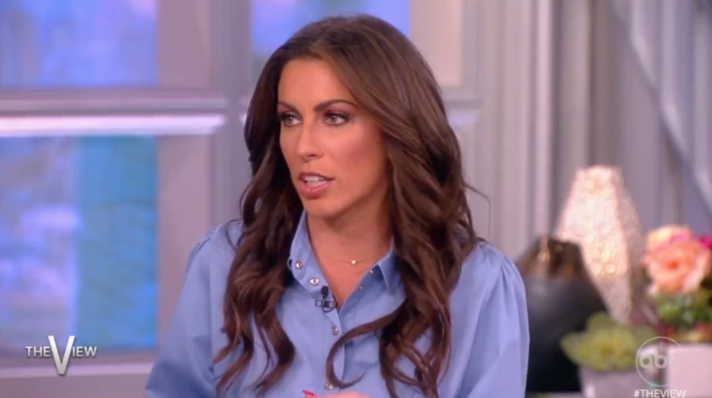 Since Alyssa was the former White House Director of Strategic Communications, she gave some insight into how Pence could have ended up with the documents.
"I think it was the chaotic nature of the transition. When I resigned in December, [White House] staff was being threatened, 'don't look for new jobs [and] don't pack your offices,' because they were not preparing for a transition," Alyssa began. 
She continued, "Mike Pence's West Wing office was right around the corner, so I don't suspect at that period. I was gone in the final stretch that he was packing up boxes getting ready. So this could be a staff error."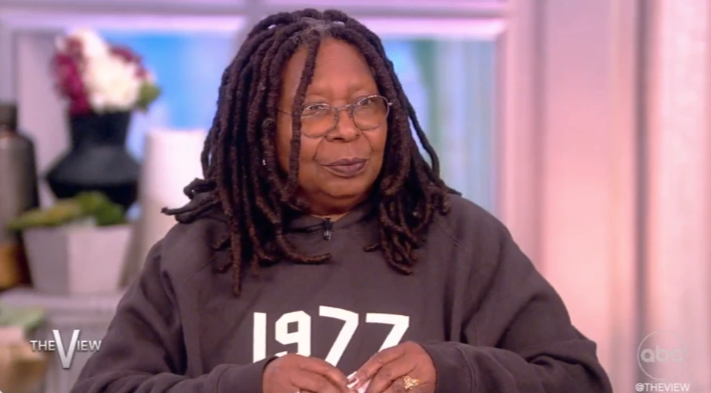 Whoopi, 67, interrupted with a shady question, "So should we be concerned about you? Do you have boxes?" Sunny Hostin, 54, also interrupted Griffin and added, "I was gonna say you better check your garage," while the 33-year-old struggled to finish her point.
"Who put the fear in me about classified documents is actually Mike Pence. As soon as I came on as staff, we did ethics training, we did document retention. I was so scared to do anything with classified information. That's why I'm blown away by how willy-nilly folks seem to be treating them, the staff does not get that kind of pass."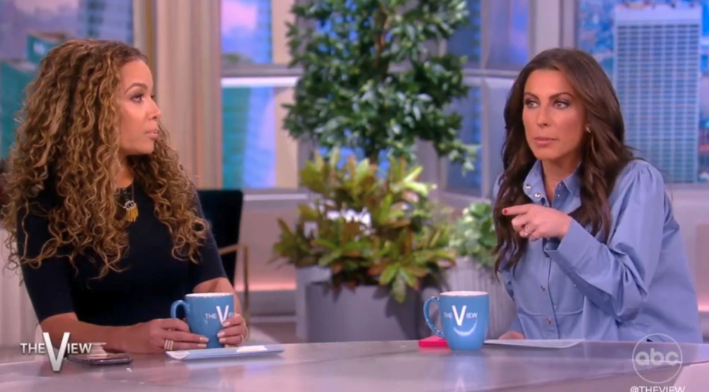 Some fans of The View took to Twitter to call out Whoopi Goldberg and Sunny for interrupting Alyssa when she was trying to make her point.
One viewer wrote, "Wow. Just yuck it up Whoopi and Sunny. This is serious stuff, you look stupid and unfunny."
Another said, "My opinion – Whoopi, Joy and Sunny need to stop doing ALL the talking. Geesh [sad face emoji]."
A third fan shaded Goldberg directly, saying, "Hey look The View has an antisemetic talking."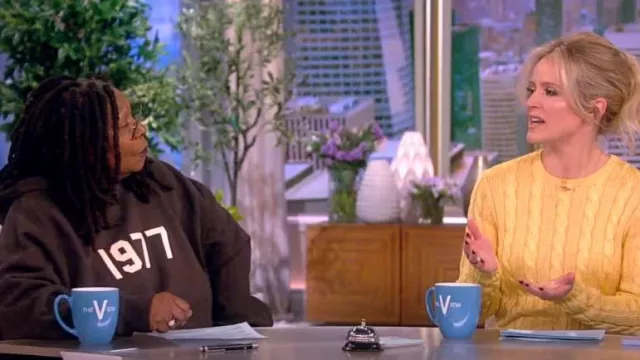 Not everyone took offense to Whoopi's comedic take on Mike Pence's classified documents situation. One person said, "Love the start of Whoopi. I too, just found classified documents".. Love this show!"
Some fans of The View have expressed their desire to have Whoopi off the daytime talk show after she said the Holocaust was not about race. Whoopi was given a two-week suspension from the show, after which she continued as the talk show's moderator. During Wednesday's show, the Sister Act actress wore a shirt that read "1997." A viewer joked, "When was the last time she was right about anything? Oh, 1977."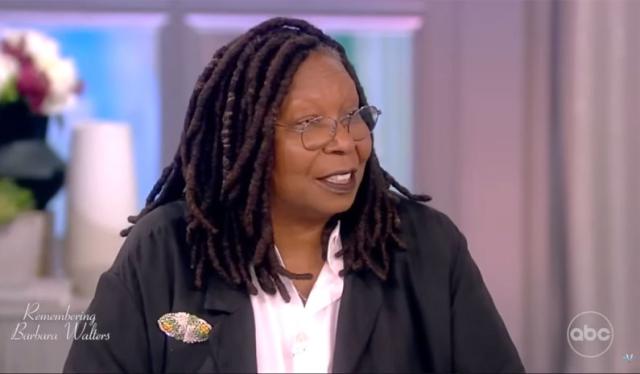 Whoopi raised the topic again in an interview with The Times London, causing outrage from viewers, again. 
This time, Whoopi wasn't suspended but apologized through a statement.
"I tried to convey to the reporter what I had said and why and attempted to recount that time. It was never my intention to appear as if I was doubling down on hurtful comments, especially after talking with and hearing people like rabbis and old and new friends weighing in. I'm still learning a lot, and believe me; I heard everything everyone said to me."
The View moderator continued, "I believe that the Holocaust was about race, and I am still as sorry now as I was then that I upset, hurt, and angered people. My sincere apologies again, especially to everyone who thought this was a fresh rehash of the subject. I promise it was not."
Stay Connected With All About The Tea: Twitter Ι Instagram Ι YouTube Ι Facebook Ι Send Us Tips