Mia Thornton Responds to Wendy Osefo's Oral S*x Claim
Mia Thornton Responds to Wendy Osefo's Oral S*x Claim
During Sunday's episode of The Real Housewives of Potomac, Wendy Osefo alleged that Mia Thornton asked her to perform oral s-x on her. Mia reacted to Wendy's claim while appearing on Watch What Happens Live.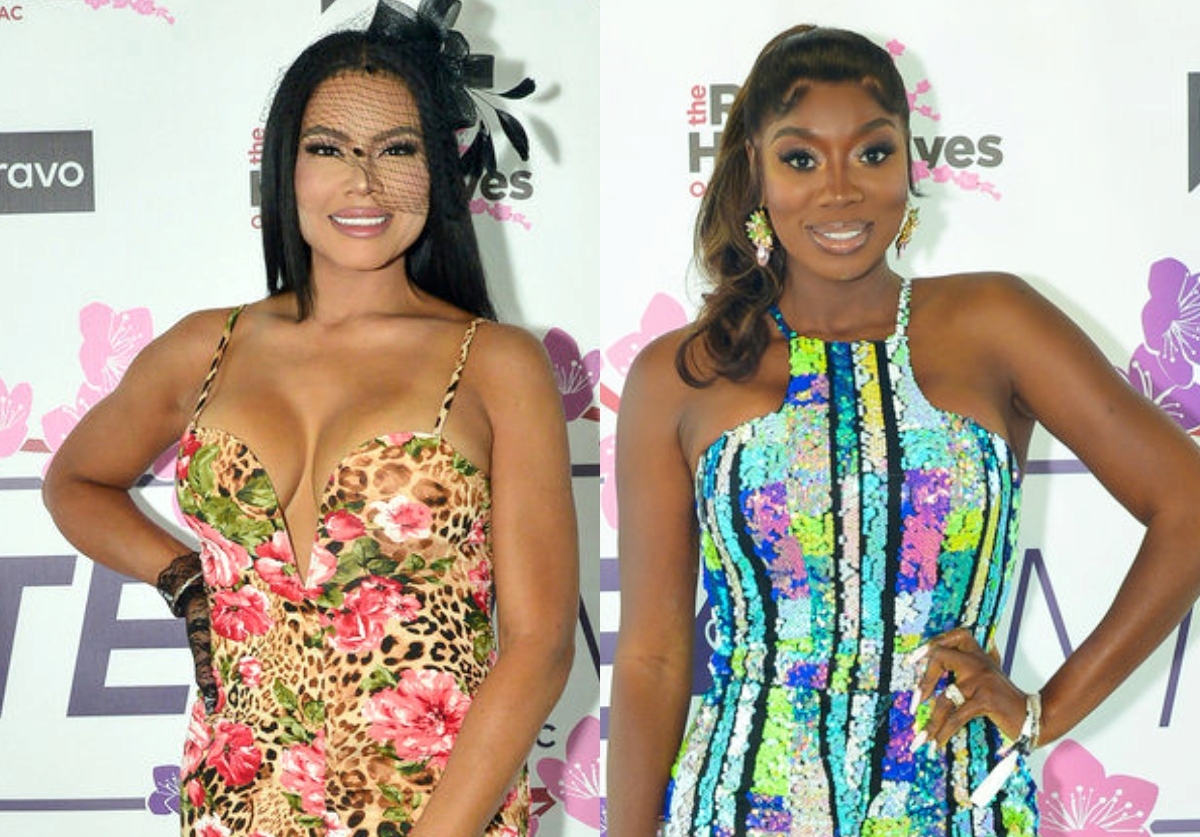 Andy Cohen asked Mia if Wendy was telling the truth, and she replied, "No, absolutely not." Mia added, "I don't even talk like that. I didn't even know what a hotbox was until I met these ladies."
Mia joined the cast of The Real Housewives of Potomac during season 6 of the Bravo show after she was introduced by Karen Huger. When she was first introduced to the group, she clashed with Wendy during Wendy's "nude interlude" party.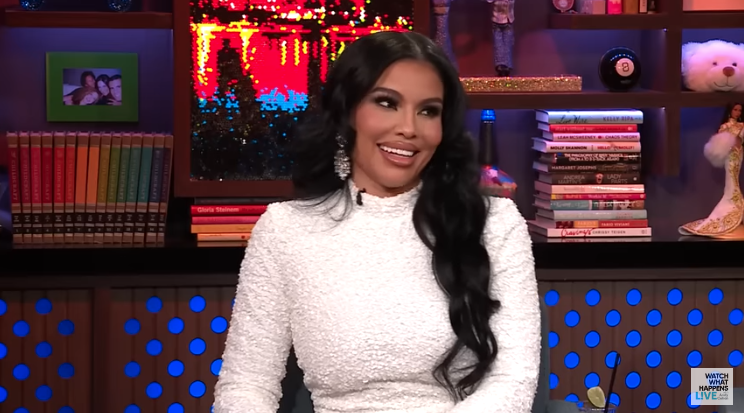 During the interview, Mia did say that she isn't opposed to getting freaky with Wendy, but only if her husband, Gordon, could join. Mia said all of this while Gordon acted as the WWHL bartender for the evening. "It depends on if Eddie's involved. It would have to be like a quadruple," she added.
Mia's shocking confession after Andy's question didn't sit well with viewers.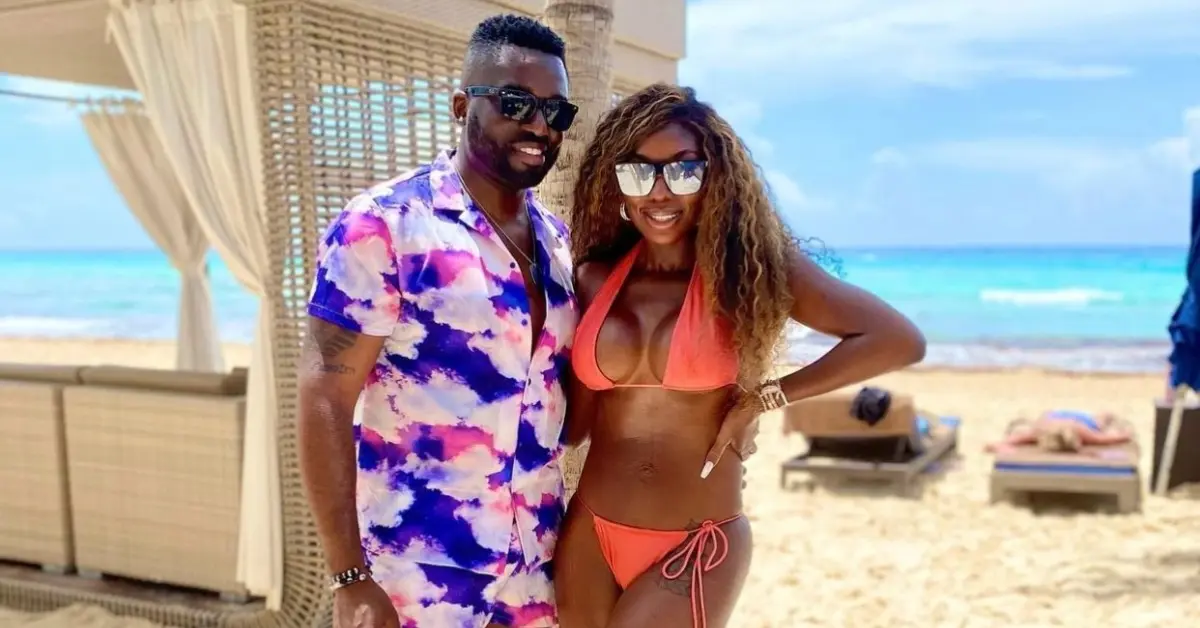 One fan slammed Mia, "This is such a weird thing to say with your husband right behind you. Even if they are swingers, Wendy & Eddie aren't interested."
A second fan tweeted, "Naaah there's gotta be a line somewhere. Whole time Mia wanted Eddie so she made accusations against him? People like this are dangerous."
A third Bravo fan tweeted, "She has such little respect for her husband to the point that she admitted to wanting another man in front of him and then threw him in there as an afterthought I really hate this for G."
Watch the clip below: 
Mia's comments about Wendy during Watch What Happens Live shocked many fans because of their feud during the current season. Mia ended up throwing a drink at Wendy's face after Wendy commented about how Mia and Gordon "move" as a couple.
In an interview with Page Six, Mia said that she regrets throwing the drink at her Real Housewives of Potomac co-star.
"I do not think that anybody deserves to have a glass [thrown] in their face. I'm not perfect. I make mistakes. I have this thing with food, and it flying in the air, clearly."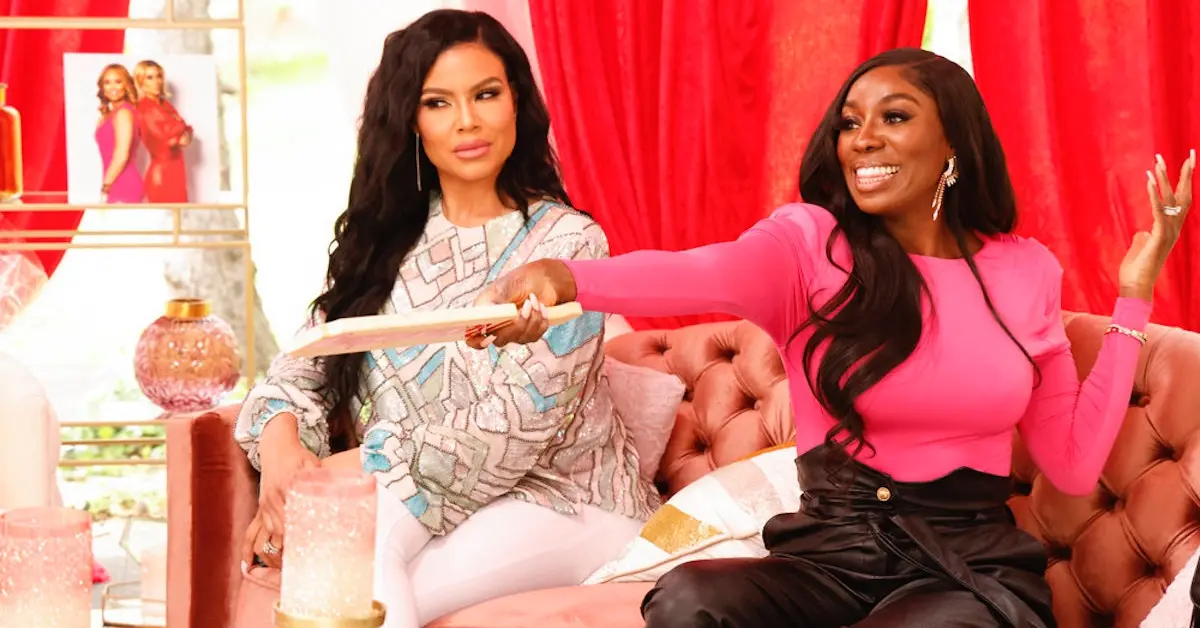 Thornton also reacted to Osefo calling her a "crater-faced b-tch" after she threw the drink.
"It hurts because it's something that I can't necessarily do anything about. You immediately start to go into this spiral of, 'OK, how do I fix it? How do I make sure that I remain mentally strong enough to not allow someone to judge me based off my physical exterior?'"
The mother of three added, "Because there's so much more to Mia inside that I don't want people to forever look at me and say, 'Oh, you know, she has all these acne scars. And what does that even matter?"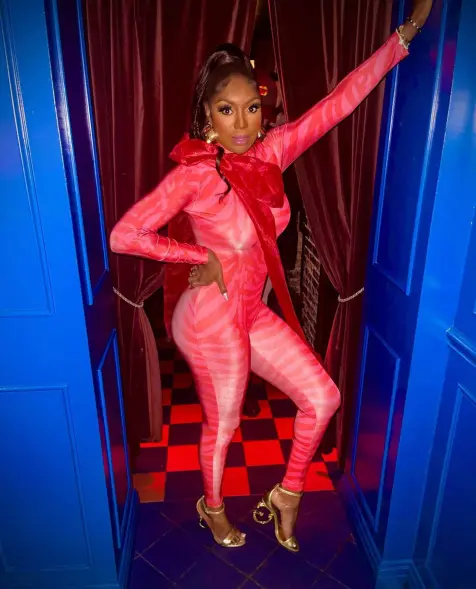 The mother of three also said that she and Wendy could be closer and bond because of their supportive husbands and beautiful children.
"I actually think we have a lot more in common than we think we do. We have these amazing, supportive husbands. We each have three beautiful children. Like, why don't we have more playdates? I'm confused," Mia added. "Baby Juliana is like, 'Mommy, I want to meet my new friend.' And I'm like, 'You know, her mom has to get on the same page here." 
Thornton said that at the end of the day, she and Osefo "may have this love-hate toward each other. It's like the power of the boss queens. She's such a phenomenal female."
Stay Connected With All About The Tea: Twitter Ι Instagram Ι YouTube Ι Facebook Ι Send Us Tips