Paula Abdul Looked Like A Teenager In Photoshop Fail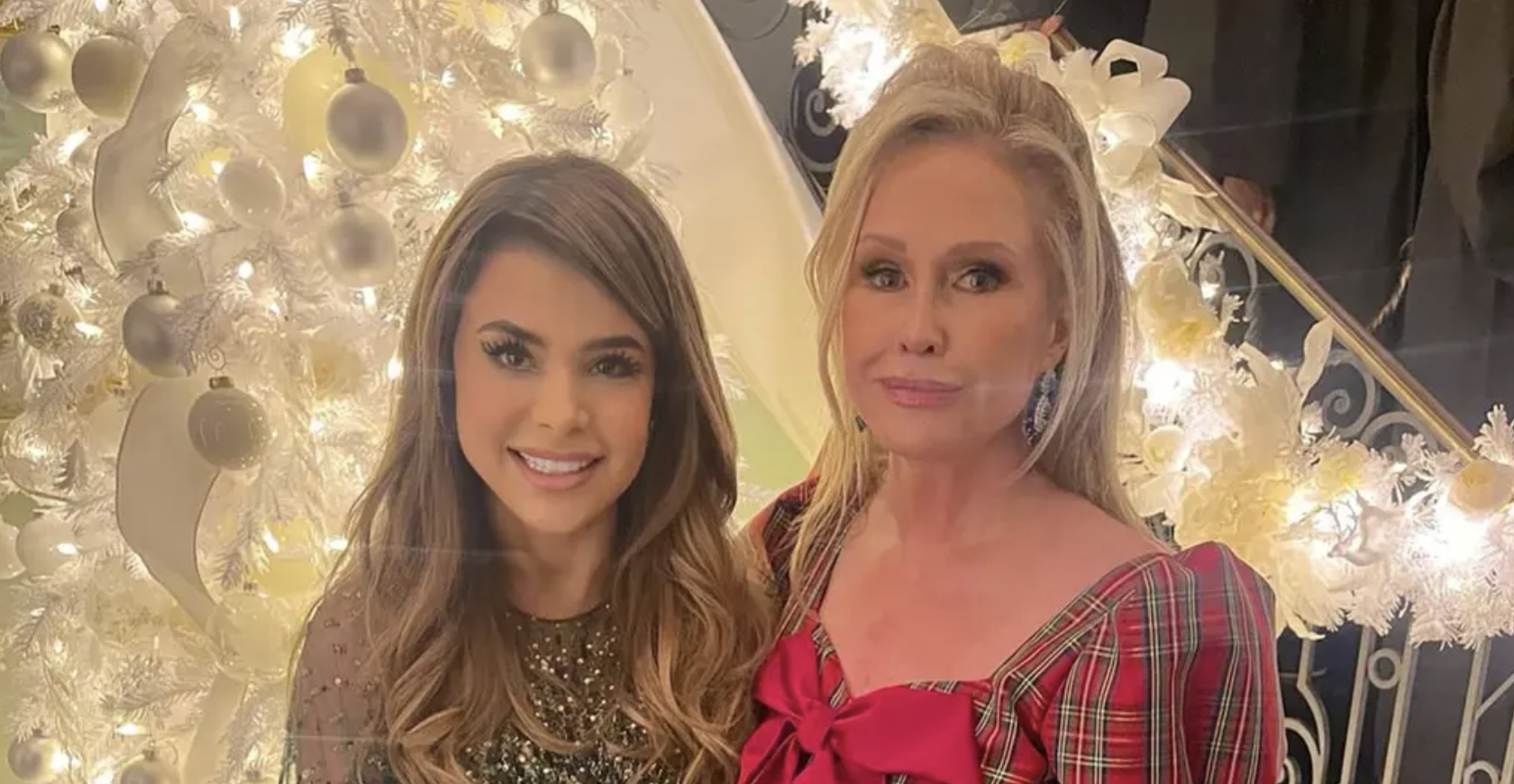 Paula Abdul Looked Like A Teenager In Photoshop Fail
Paula Abdul, 60, shocked fans when she posted a photo of herself looking like a teenager. 
On Sunday, Paula posted a photo on her Instagram, posing alongside model Heidi Klum, Jaclyn Smith, Paris Hilton, and Real Housewives of Beverly Hills star, Crystal Kung Minkoff. The celebrities were all attending Kathy Hilton's Christmas party when the photo was taken.
After she posted the photo, fans couldn't help but point out her photoshop fail. Paula's face was unrecognizable — she looked like a completely different person. Some fans even joked that it wasn't the real Paula Abdul posing for the photos. Instead, it was an imposter.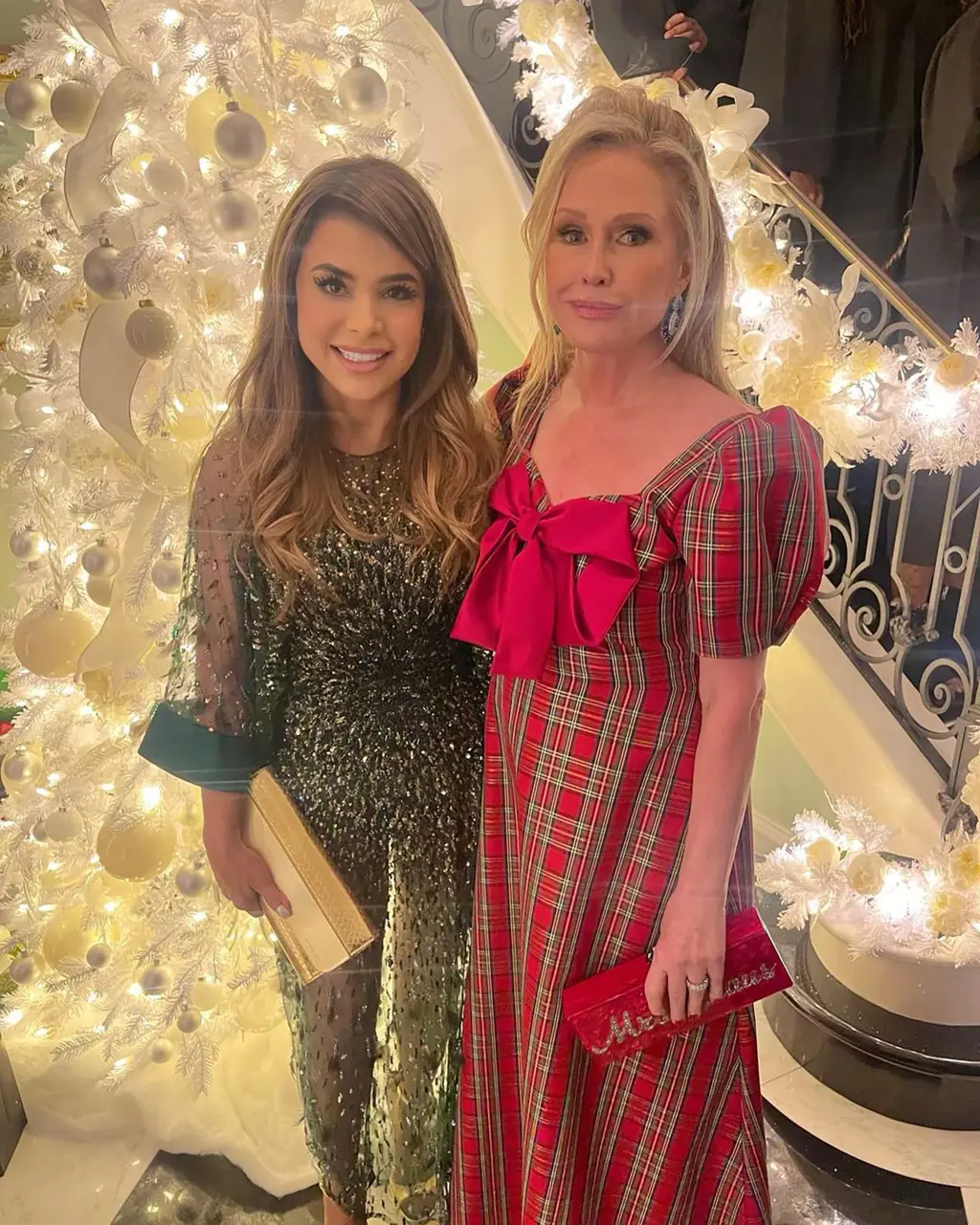 One follower said, "Wow. I don't understand this. Everyone knows what you actually look like. The amount of editing here is embarrassingly obvious."
Another said, "Holy sh-t she looks like a little girl."
"Someone stole Paula's Insta.. that's an entirely different face!" a third fan exclaimed.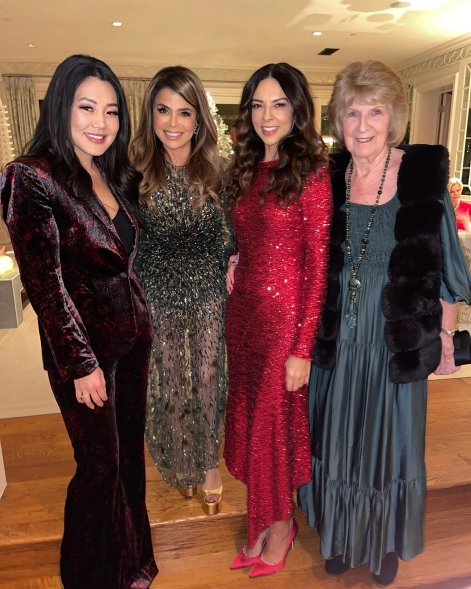 Other fans slammed Paula for not accepting and celebrating her age and natural beauty.
A fan said, "Please calm down on the photoshopping. Your [sic] gorgeous without it. No need to set false expectations/reality/."
"You should be proud to age gracefully. Why do you need these extreme filters? You're making young girls and women feel that they need filters and that they can't be proud of themselves the way they are, and that's very, very sad!." Another fan told Paula.
A fan asked, "What in the overly edited photos is this? Ladies, this is beneath you. And a terrible example for young women."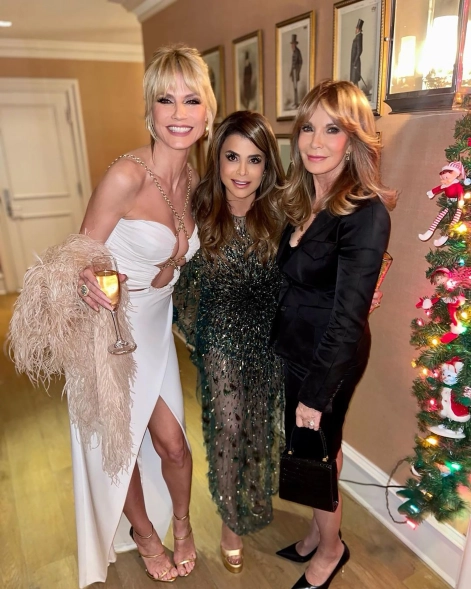 Despite fans slamming Paula in her comment section, it seemed she had fun at Kathy's Christmas party.
The American Idol judge captioned the post, "@kathyhilton always throws the most fabulous holiday party." She continued, "Merry Christmas! I hope everyone is having a wonderful day relaxing, celebrating, and surrounded by friends and family. Sending you lots of love and holiday cheer, XoP."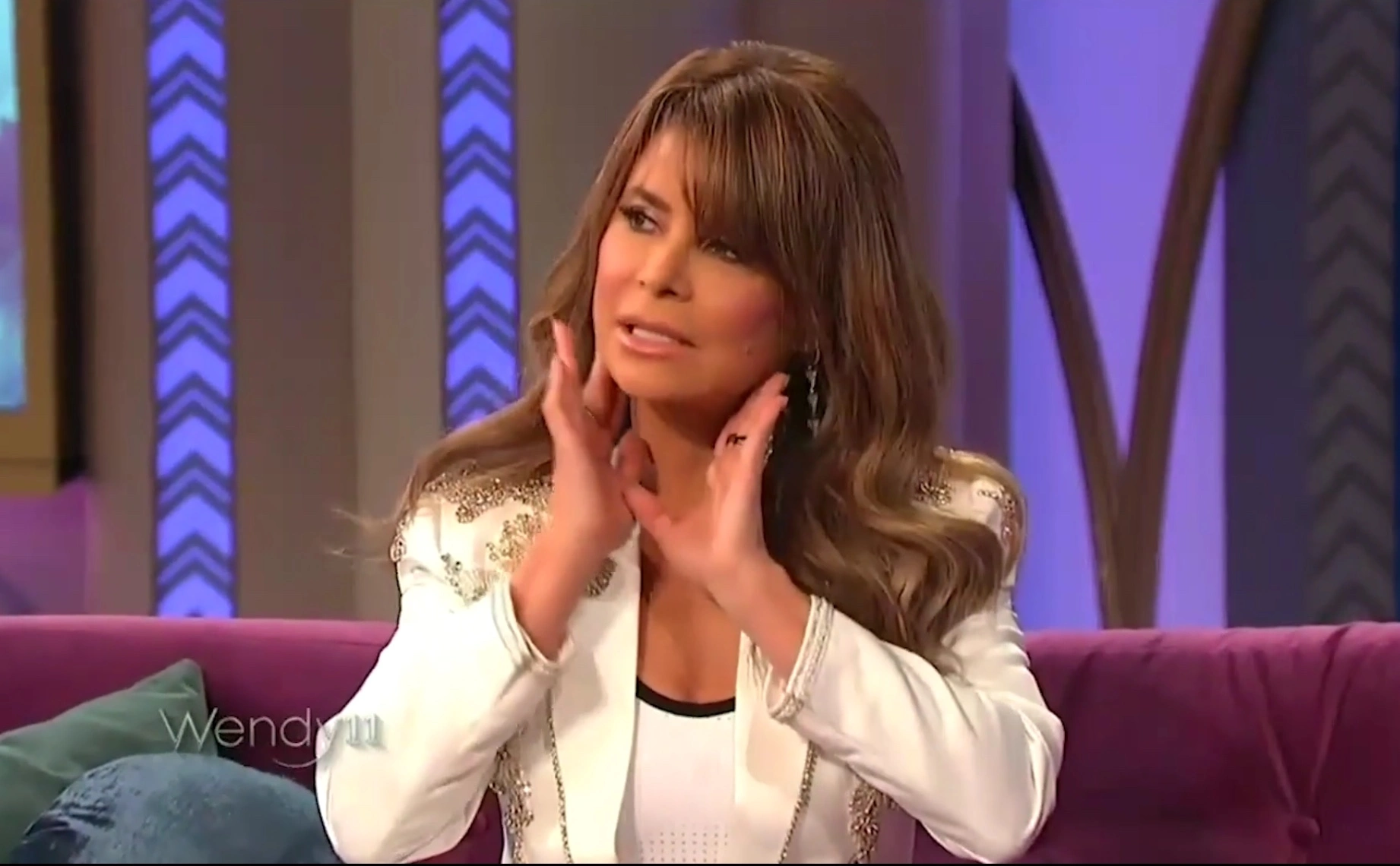 Paula has yet to address the photoshop accusations, however, the celebrity judge has admitted to getting work done on her face. While promoting her Las Vegas residency in 2019 on The Wendy Williams Show, the singer admitted to getting surgery done to have a sleeker jawline.
"I was thinking, 'I'm going to have my residency. I want to, you know, do something. But I wasn't ready to have the big incisions or any facelift. I found this company called InMode, and they have these procedures called FaceTite and BodyTite." Paula told Wendy Williams on her show, "What I loved about it is it's minimally invasive. No noticeable scars. I was walking around two or three days later."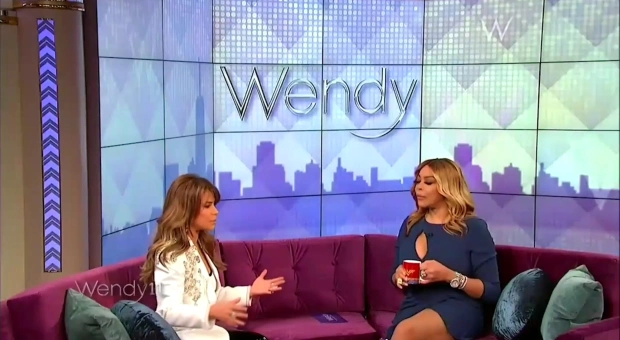 Wendy asked the "Straight Up" singer what she actually got tightened. "Skin elasticity – you know it's gravity. So I wanted a little sleeker jawline," Paula said. "So it's radio frequency laser technique. You can get numbed, or if you're a wimp like me, they can give you an Ativan." Ativan is an anti-anxiety medication.
The performer, 57 at the time, said the procedure took "an hour, maybe less than an hour," adding, "but I don't remember, being a little loopy." Paula said, "But what I love about it is there's no visible scars, no big incisions."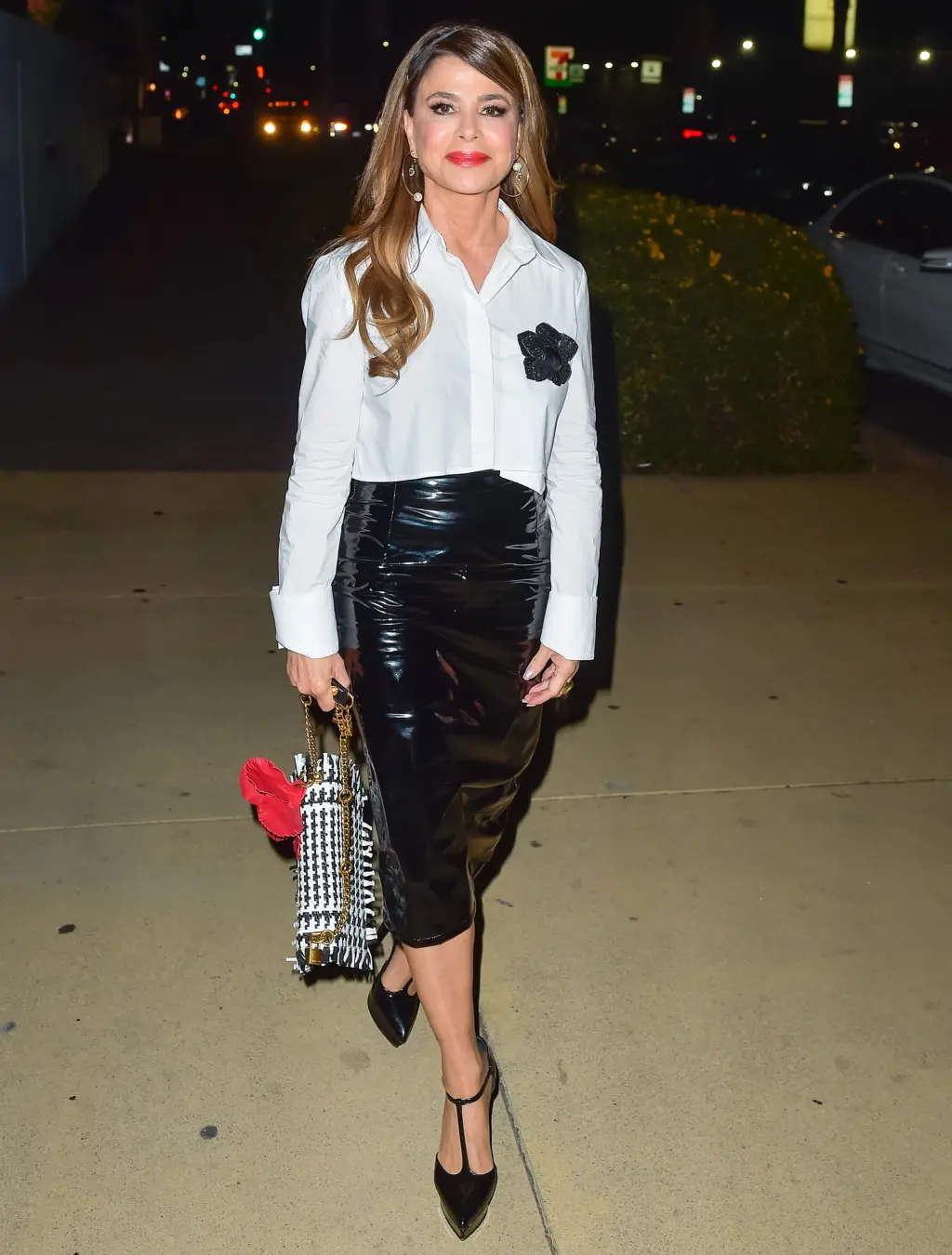 The American Idol judge has also admitted to getting breast reduction surgery in May 2021.
Paula said, "I started with smaller breasts, and about 20-plus years ago, I had implants put in, and the more I was dancing, the harder it was getting on my back." The former X Factor judge continued, "As the years go by, gravity happens too, and I just always felt like [they were] a little too big for my frame, and I wanted to get the old implants out."
Stay Connected With All About The Tea: Twitter Ι Instagram Ι YouTube Ι Facebook Ι Send Us Tips