Carlos King Blasted For Trying To Romantically Reconnect Martell Holt and Melody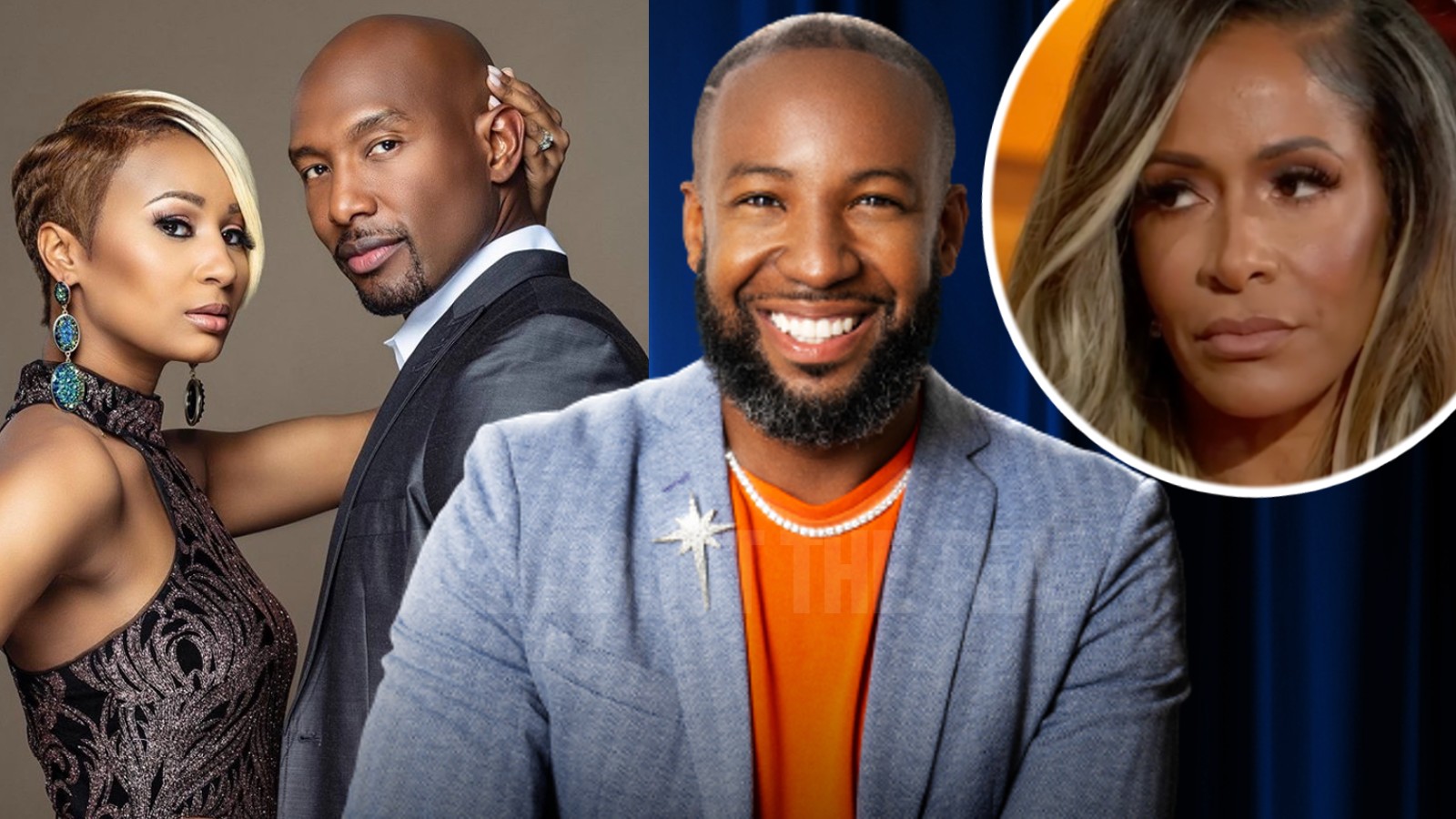 Carlos King Blasted For Trying To Romantically Reconnect Martell Holt and Melody 
A deleted scene from the Love & Marriage: Huntsville reunion where Carlos King talks about Martell and Melody Holt's relationship is angering fans. 
King had some interesting things to say about Martell and Melody's relationship in the scene — the reunion host insisted that the two were made for each other.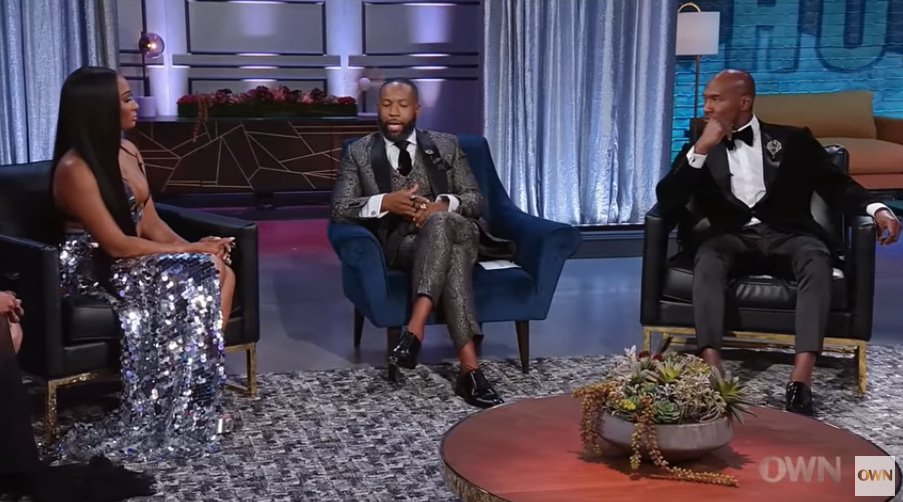 Carlos said, "But at one point in time, you two were madly in love with each other. Y'all were best friends. I think y'all can attest to the fact that … cause we will all make jokes like there is something about the two of them. They were made for each other. And I'll say this to you, and I apologize for saying that to you a couple of years ago 'cause I don't want to come across disrespectful."
He continued, "But I've always said, like, and I said this on my podcast, I think God created Melody and Martell for each other. And I will stand by that despite the backlash I may receive. I have never met a couple who's so in sync with each other. And that's why when we saw the Destin trip, and we saw those little tidbits of the snacks and the food, it was just a glimpse of like there's just something about the two of you."
Watch the clip below:
After the clip made its rounds on social media, Love & Marriage: Huntsville fans came after Carlos for his cringy sentiments.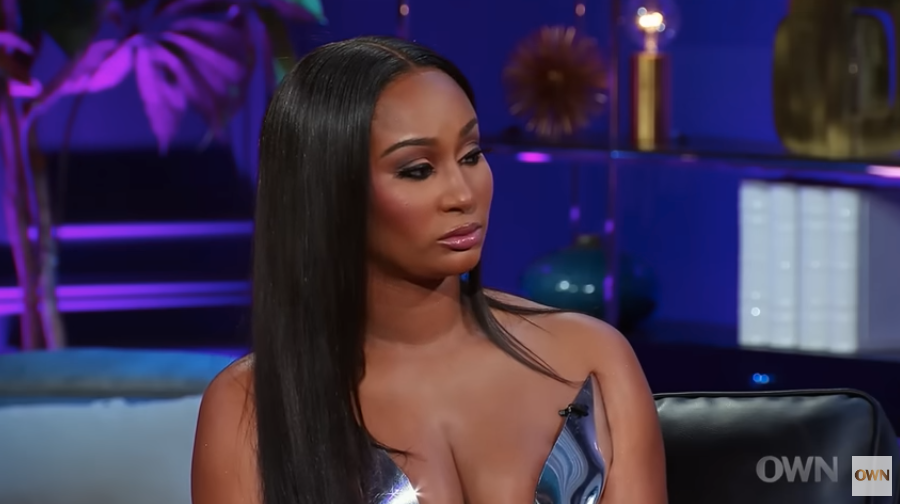 Melody has accused Martell of being a serial cheater and ruining their marriage with his community d—k. After Melody filed for divorce, Martell revealed that his long-time mistress, Arionne Curry, was pregnant with his child.
Love & Marriage: Huntsville viewers thought it was offensive to want Melody to stay in such a situation with a cheater like Martell Holt.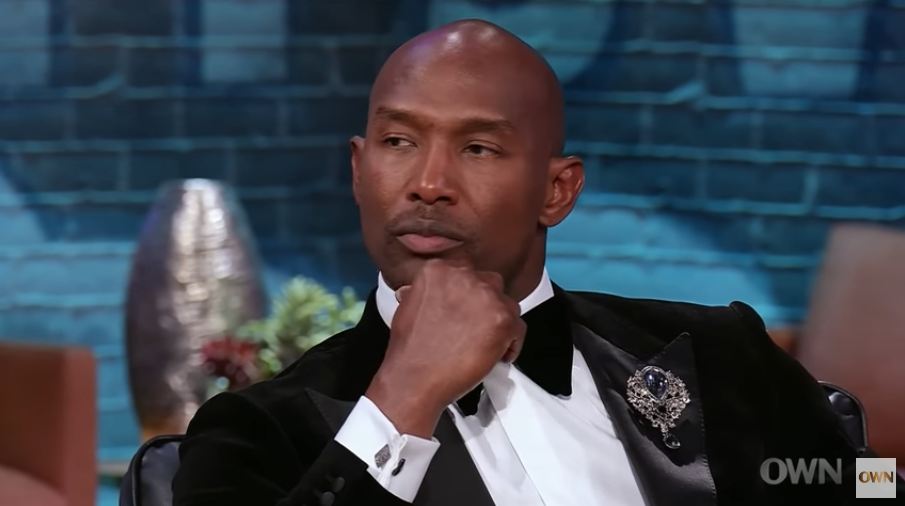 One fan said, "I don't understand this need to push this toxic relationship. It's sick. Martell is abusive and disgusting watching everyone coddle him."
Another fan of the show slammed Carlos — "Imma need Carlos to examine why he thinks it's ok to tell this woman she is made for a man who is a cheater and an abuser and lack the introspection to even try to change. Why is fateful about that? This is so gross."
A third person commented on the video on YouTube, saying, "We need to stop telling black women to accept less … We are not made for another person (that's gaslighting), we choose our person in marriage. He decided to choose his mistress so she can decide to move on, love herself, and find her happiness. And I love that for her!"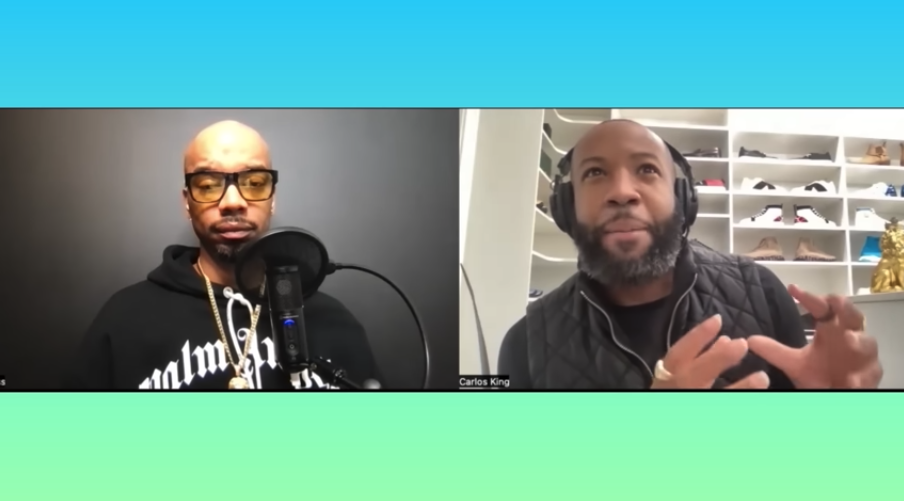 Carlos King admitted that if it were not for Martell and Melody Holt's relationship, Love & Marriage: Huntsville would not be a hit show. While talking on his YouTube channel with Dustin Ross, Carlos discussed why Martell and Melody would never be fired from the OWN reality show.
He said, "The show was called Love & Marriage: Huntsville … let me back up. The show is called 'Love & Marriage' because of the Holts, the Scotts, and the Scotts 2.0. Melody doesn't have to be in love for the rest of her **** life because, at the end of the day, this show got jumped off because of that story."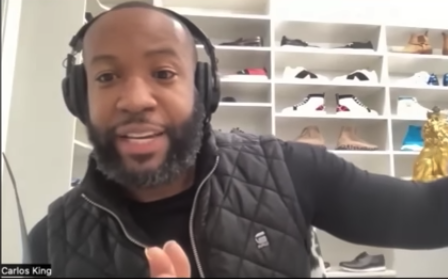 King continued, "When Martell and Mel got a divorce, Martell called me and said, 'Am I off the show now?' And I said, 'Why would you be off of the show?' He said, 'Because ain't that what happens when people divorce, the men they leave? They get fired?' And I said, 'No! We wanna follow the continuation of your real life.' And that's what I mean by that."
Stay Connected With All About The Tea: Twitter Ι Instagram Ι YouTube Ι Facebook Ι Send Us Tips
Avigail is an Entertainment blogger at All About The Tea, who specializes in The Real Housewives of Atlanta and The Real Housewives of Potomac. Avigail has a background in marketing. She's a Brooklynite living in the Bahamas, with a passion for travel, writing, reality TV watching, pop culture and spoken word.