Thomas Ravenel's Father Passes Away At 95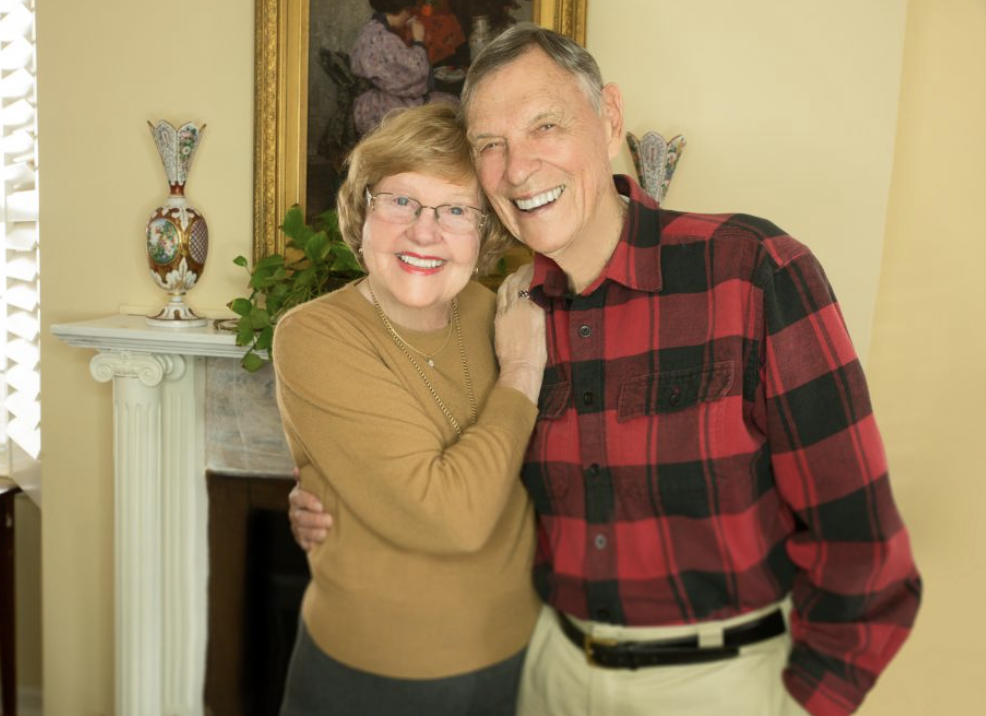 Thomas Ravenel's Father Passes Away At 95
Sad news to report … Thomas Ravenel's beloved father, Charleston-born state senator, Arthur Ravenel Jr. has passed away.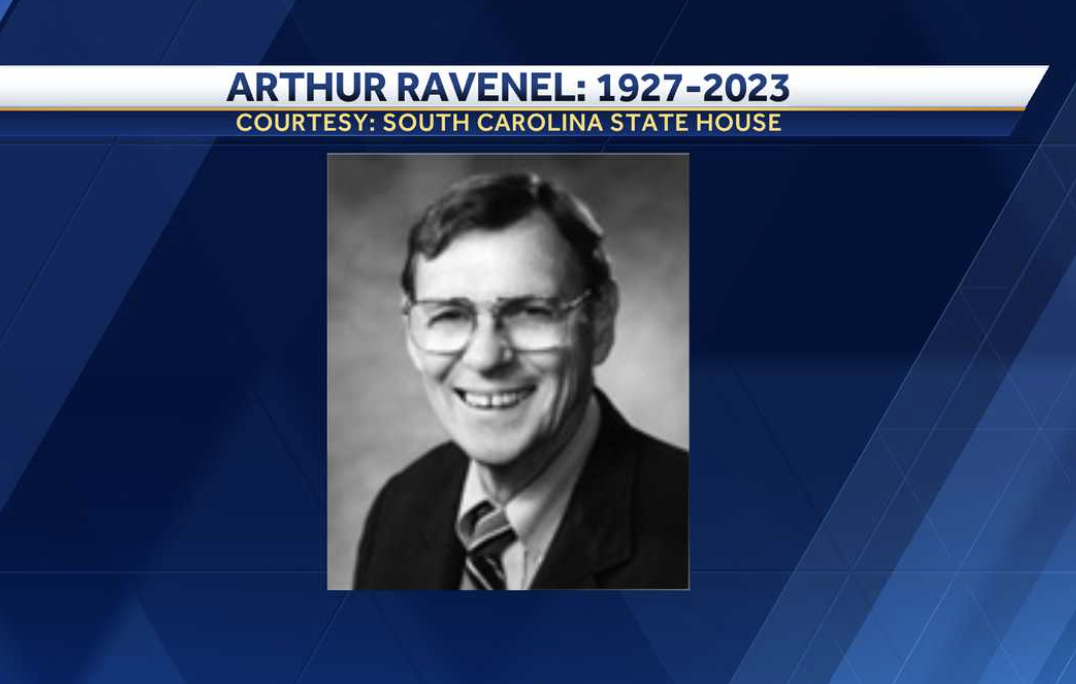 Thomas Ravenel made the announcement of his father's passing on Monday, January 16, via Twitter. He wrote, "Rest in Peace Dad 3/29/27 —1/16/23," with a photo of himself and his dad walking with Thomas' eldest son, St. Julien Rembert.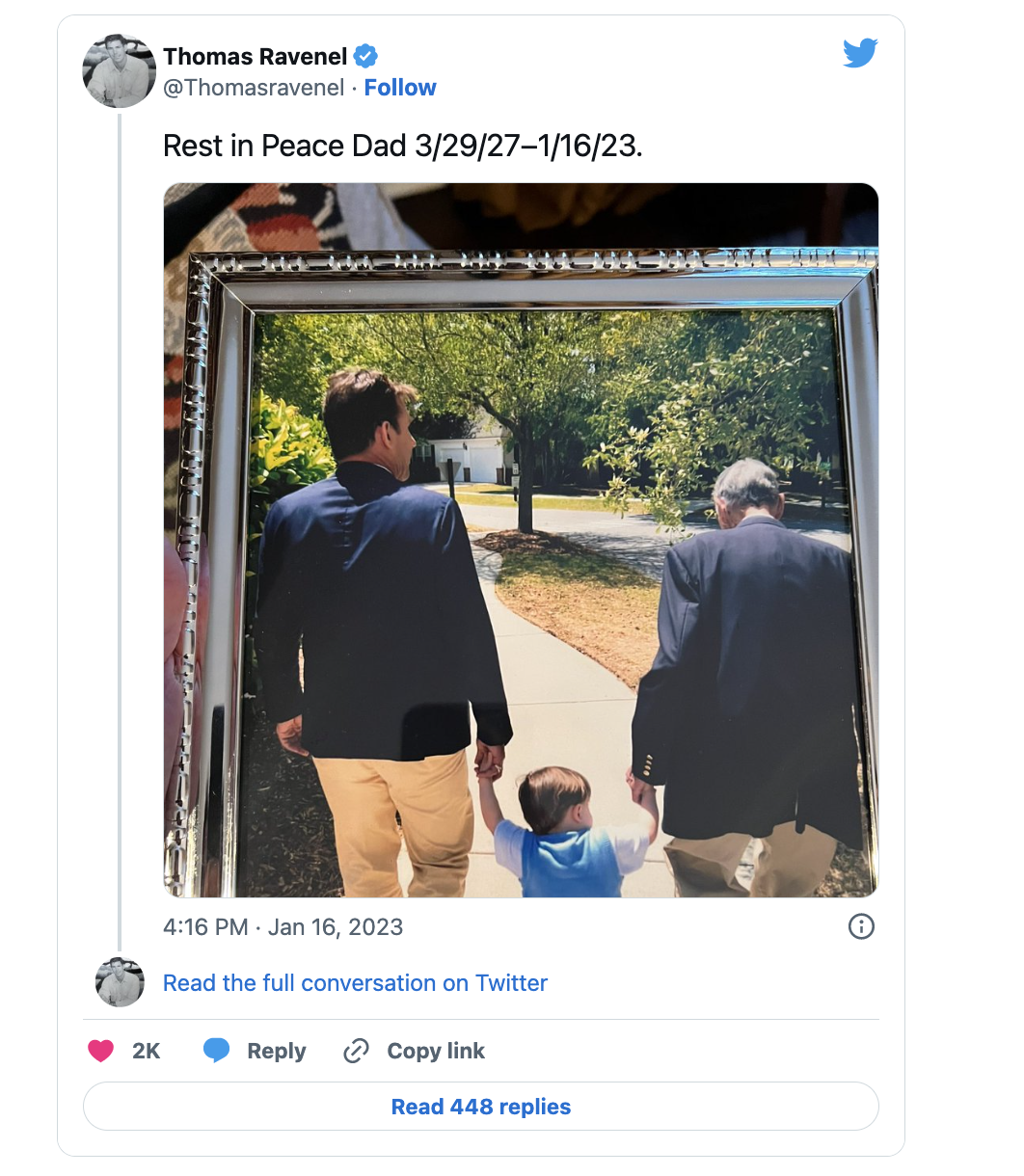 Arthur Ravenel Jr. was a remarkable father, husband, friend, a distinguished congressman and businessman. Arthur was 95 years old at the time of his homegoing.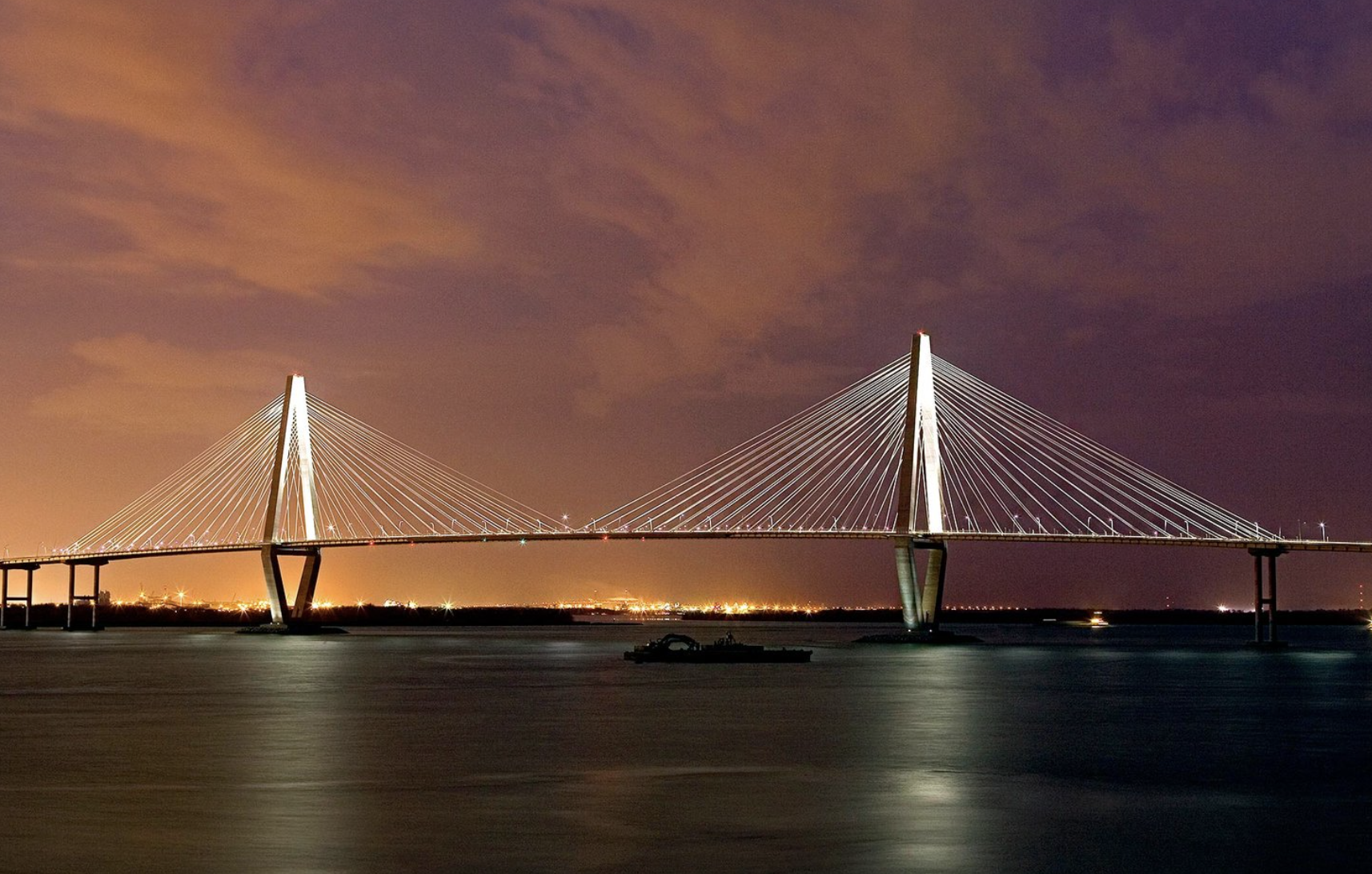 Charleston's iconic Arthur Ravenel Jr. Bridge is named after Thomas' father. The bridge connects Charleston and Mount Pleasant, and Arthur made the construction of the bridge connecting Charleston and Mount Pleasant, South Carolina to replace the John P.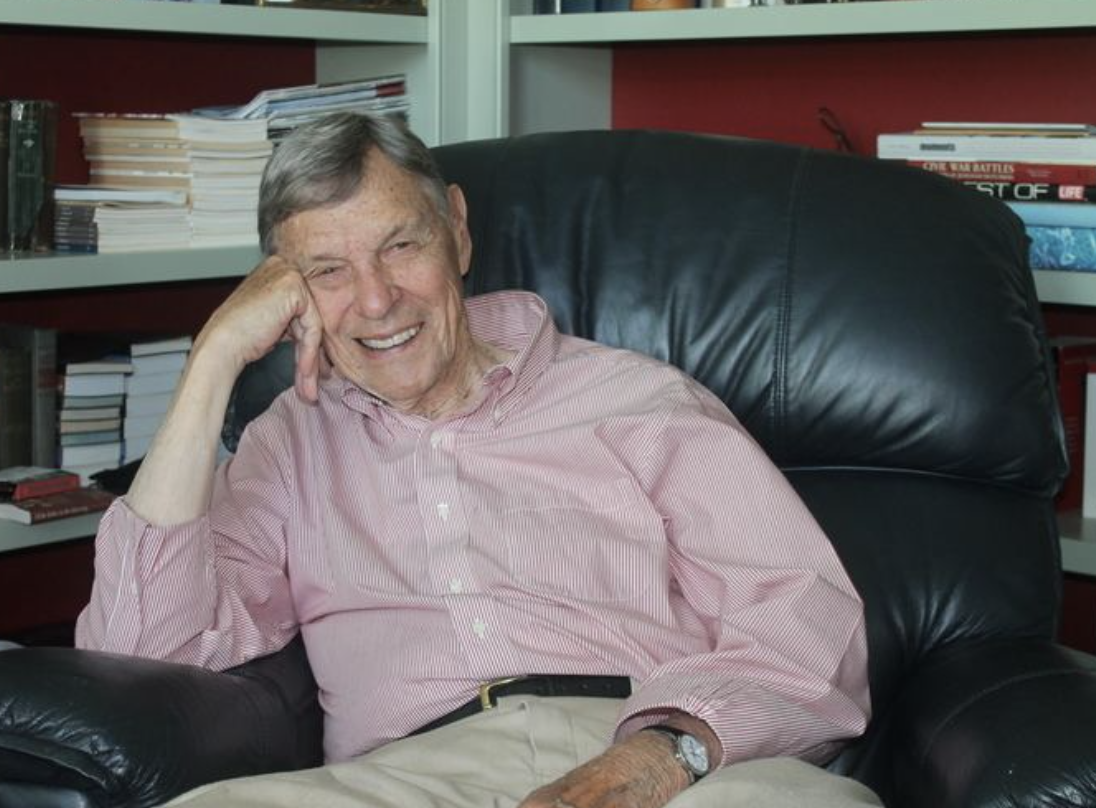 Grace Memorial Bridge and Silas N. Pearman Bridge a cornerstone of his state senate campaign in 1996. The bridge (pictured above) was eventually named after Arthur and opened in July 2005.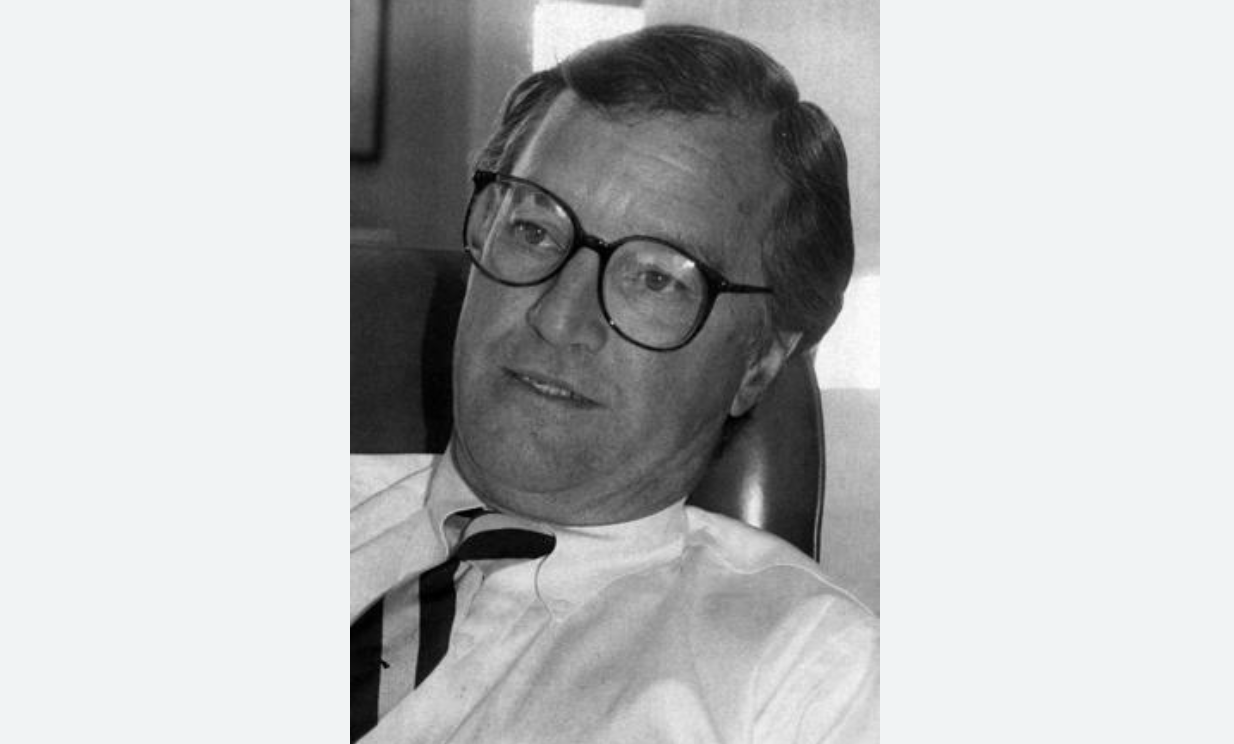 Arthur served as a state senator from 1981 to 1986 and then again from 1997 to 2003, according to the State House's website. He served Senate District 34, which includes Charleston, Georgetown and Horry counties. Before that, Ravenel also served in the House from 1953 to 1958. He ended his career serving on the Charleston County School Board in his 80s. He was a successful businessman as well.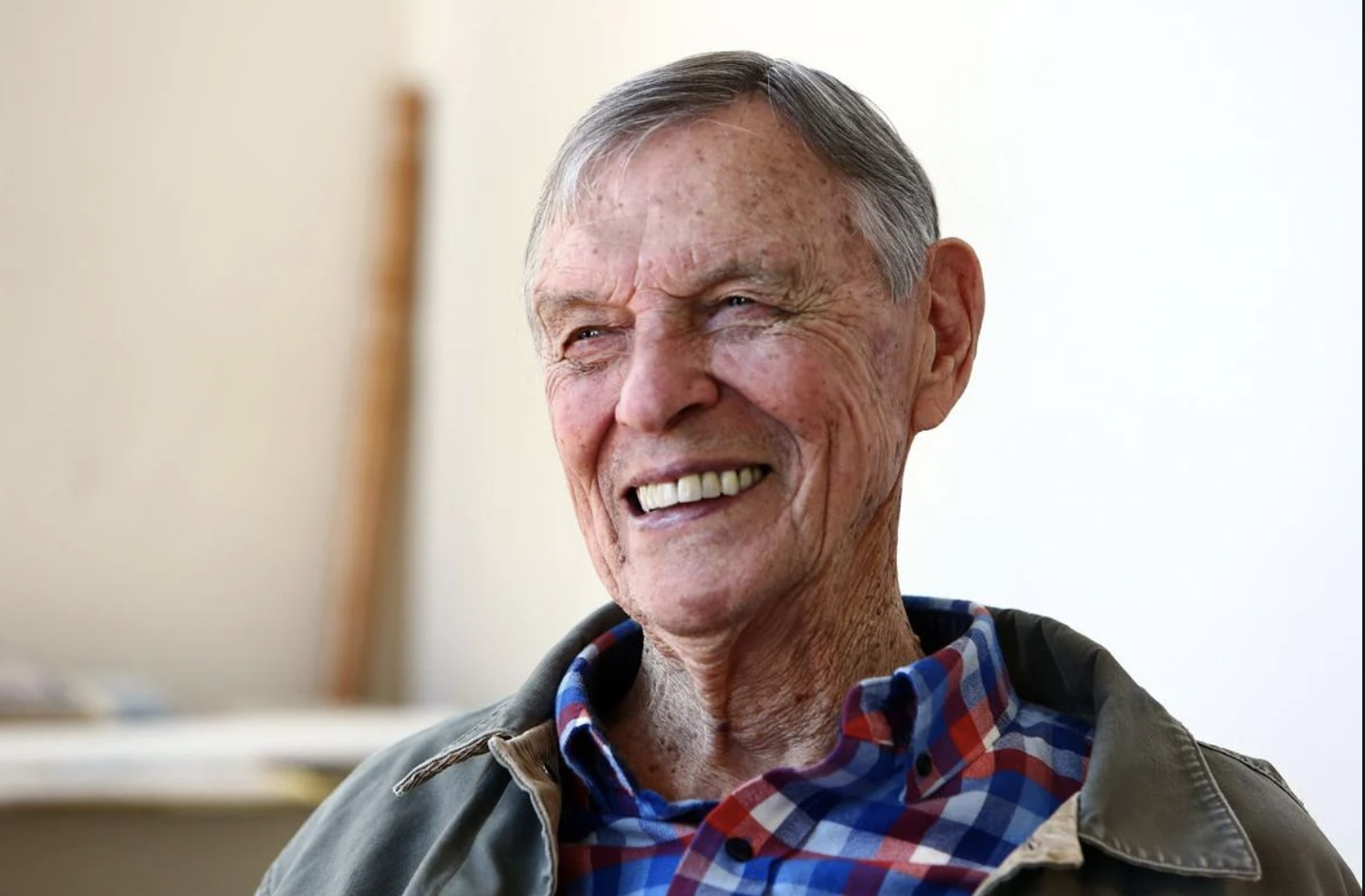 He also had a stint serving in the U.S. Congress from 1987 to 1995.
Mayor John Tecklenburg released the following statement upon hearing of the passing of former congressman and state senator Arthur Ravenel, Jr.:
"Cousin Arthur loved Charleston in his bones, and Charleston loved him back. Over the course of 95 remarkable years, he was a Marine, a business leader, a family man, and a distinguished public servant at every level of government. Put simply, his was a life in full — a life of joy and meaning and consequence — and he will be much missed."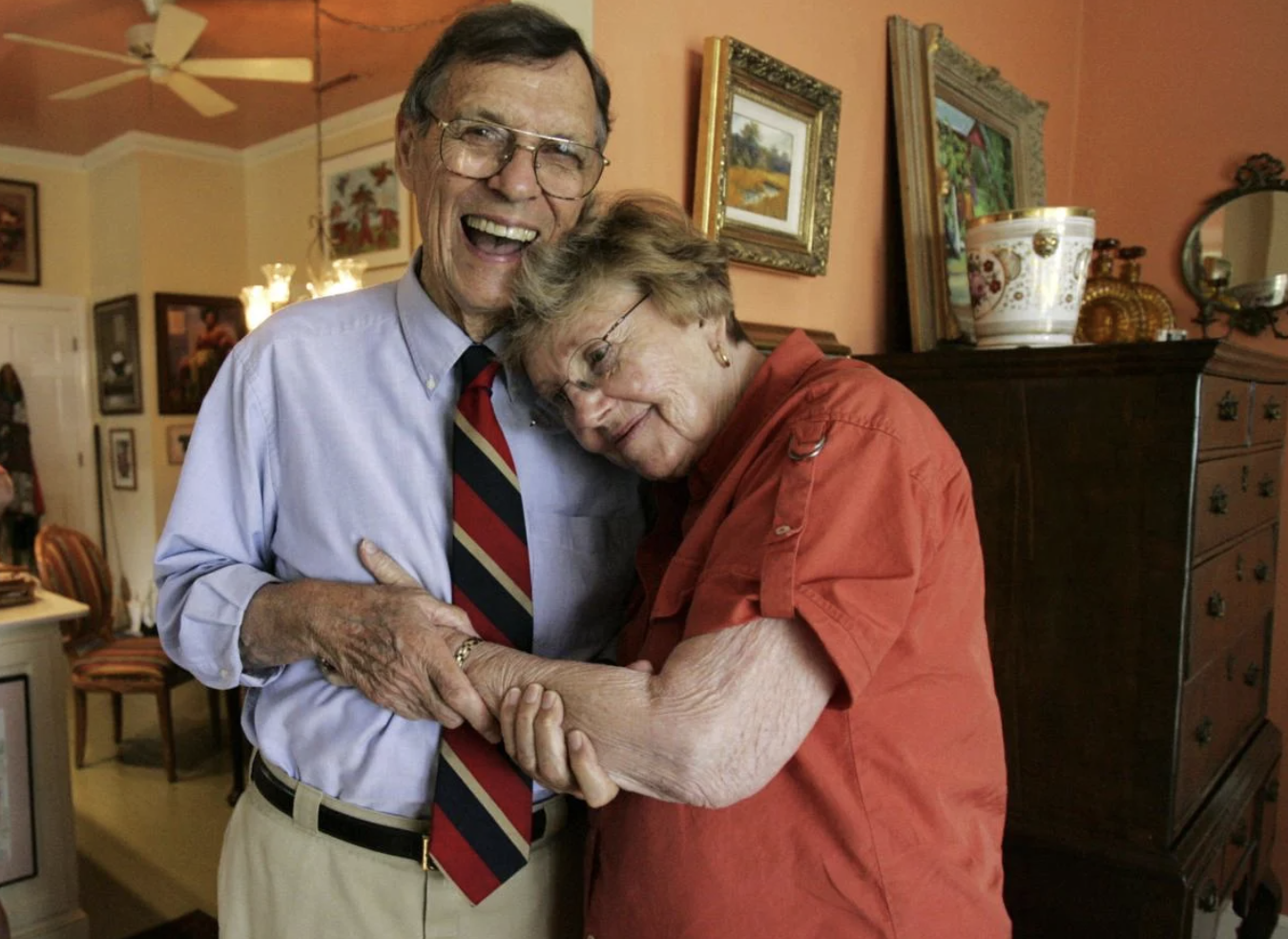 First Congressional District Rep. Nancy Mace also shared her condolences on her Twitter Monday evening, she tweeted:
"Today we lost a great friend of the Lowcountry and former Representative of SC-01 – Arthur Ravenel Jr. Our prayers are with the Ravenel family this evening."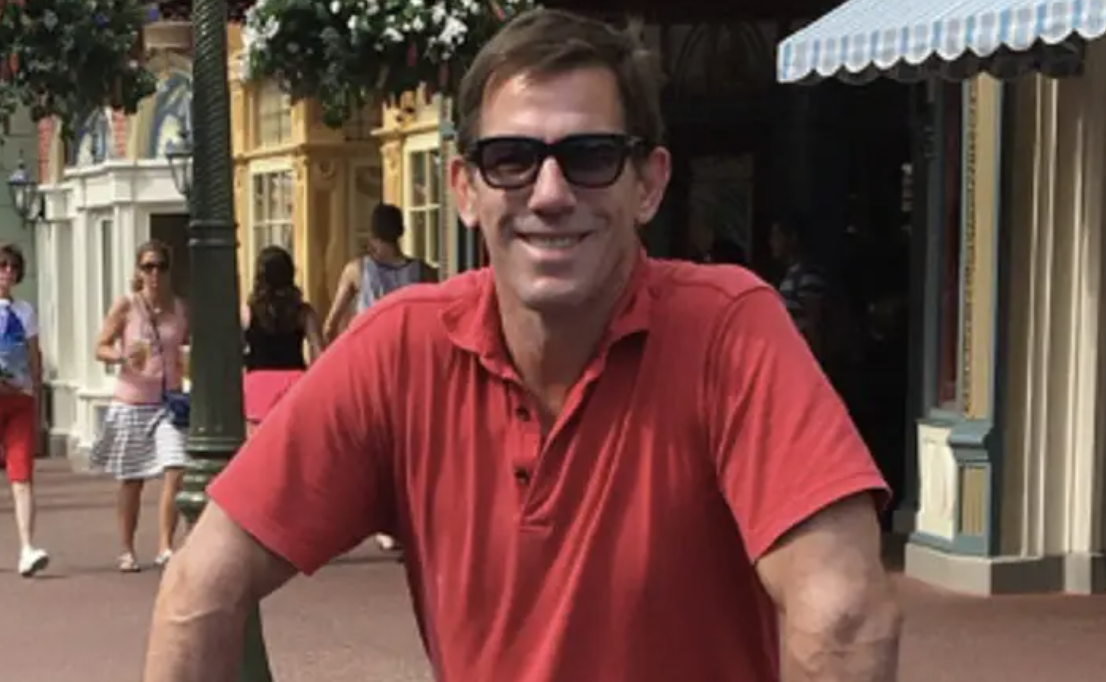 Arthur appeared on Southern Charm a few times, alongside his son Thomas — he doled out words of wisdom in his charismatic and delightful style.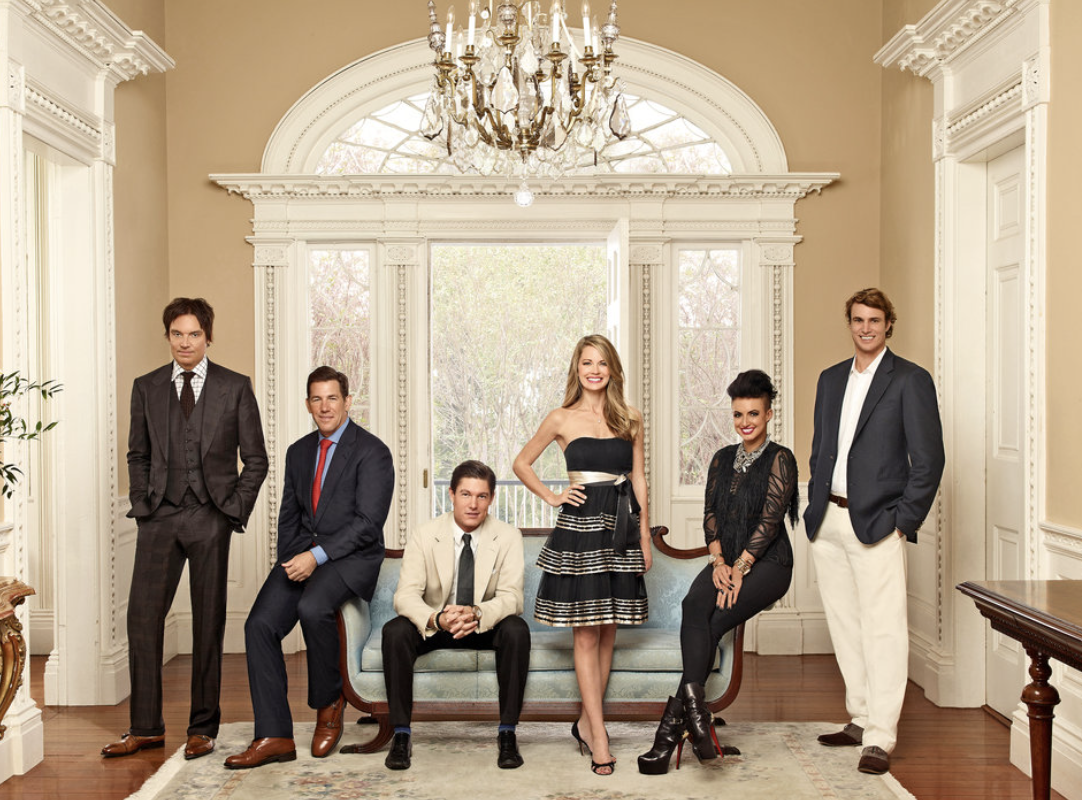 All About The Tea's editor-in-chief reached out to Thomas directly upon learning of Arthur's passing and he shared, "It still hasn't fully hit me. Today when they told me he was on morphine I started cleaning out my voice mail and almost deleted his last message to me but decided gladly to save it."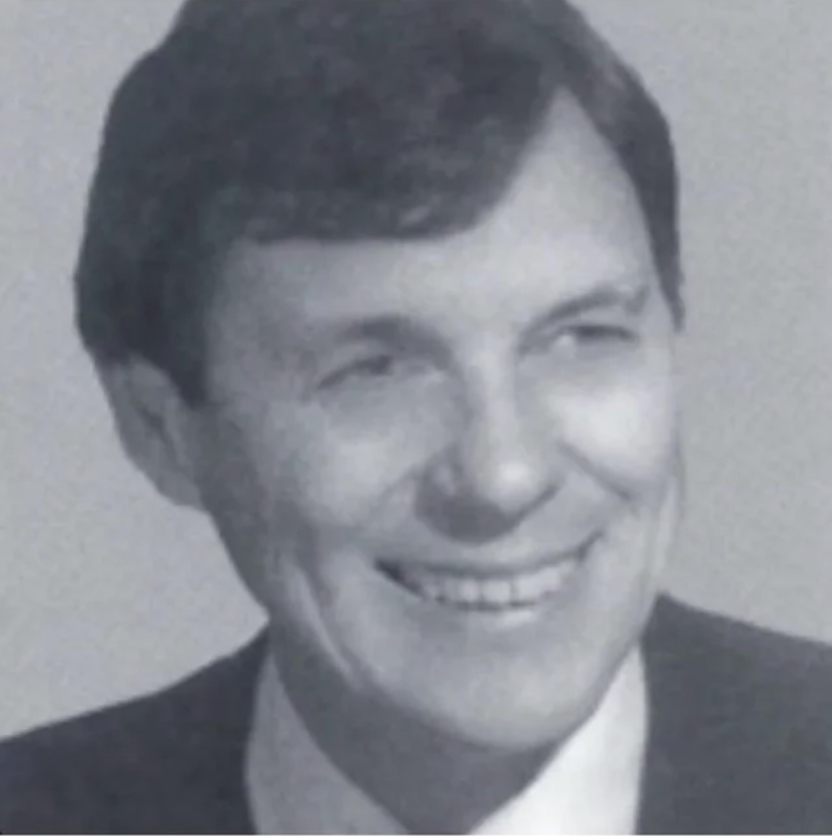 Our deepest condolences to Thomas and the entire Ravenel family. 
Stay Connected With All About The Tea: Twitter Ι Instagram Ι YouTube Ι Facebook Ι Send Us Tips