Andy Cohen Put On Blast For Supporting Jen Shah's Fraud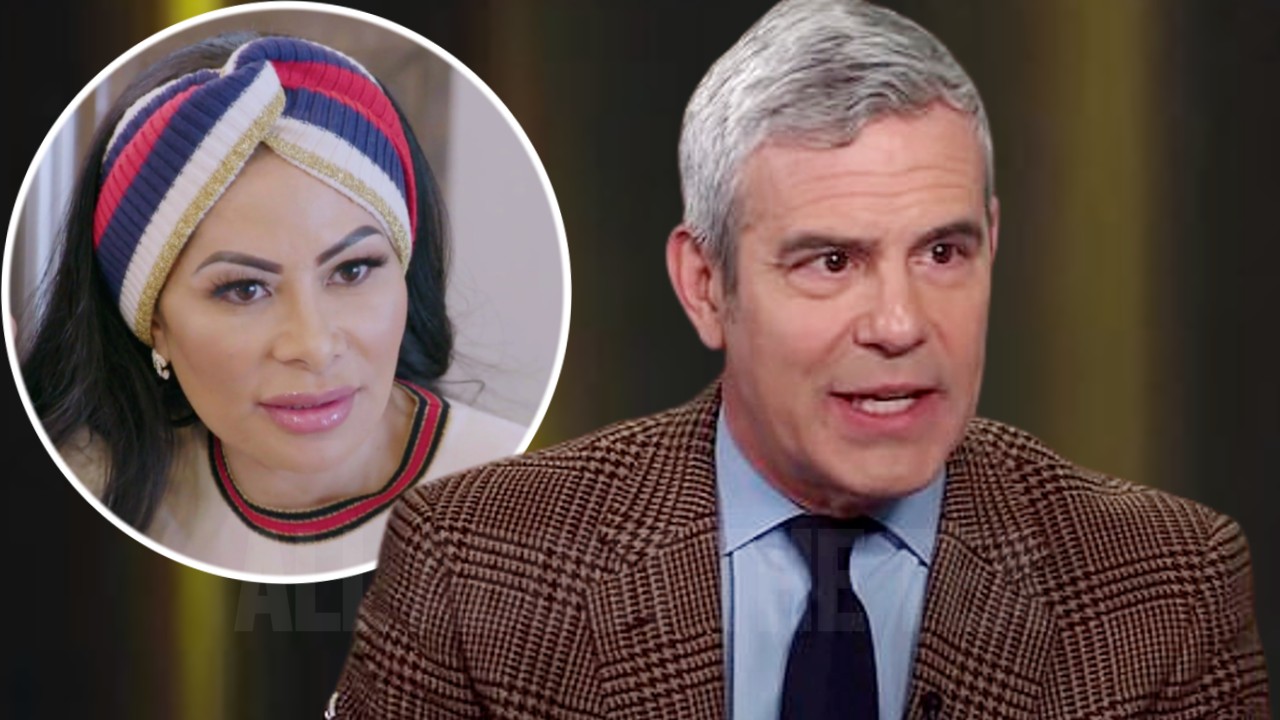 Andy Cohen Put On Blast For Supporting Jen Shah's Fraud
Fans have slammed bravo executive Andy Cohen for hoping Real Housewives of Salt Lake City star Jen Shah would evade prison time for her crimes. 
During a sit-down interview on Sunday with CNN's Chris Wallace, Andy Cohen was asked why he'd hoped Jen Shah would get no time in prison for her crimes.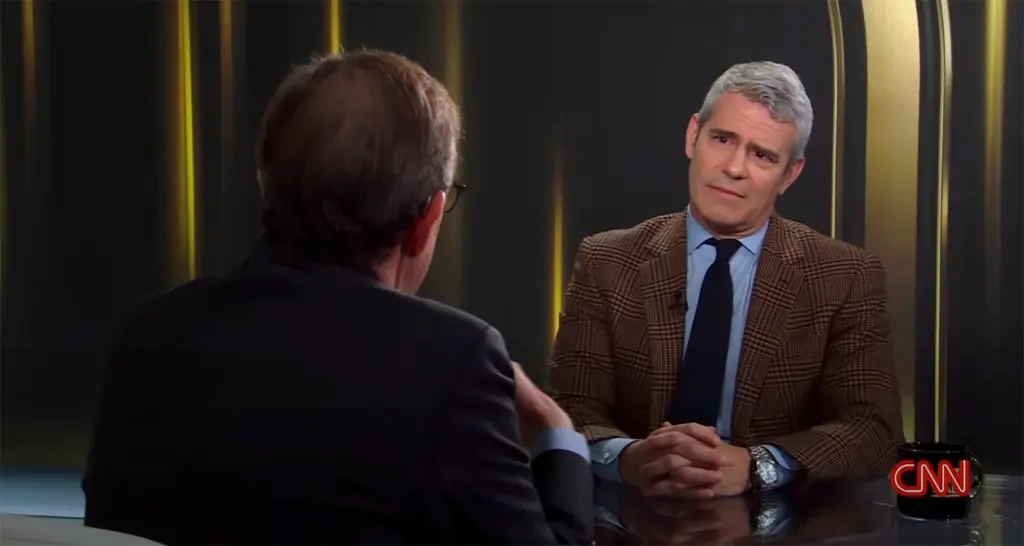 Wallace, 75, said, "You're on the record, last November, as saying that you hoped she would get no jail time. And the question I have is: Why would you take her side against the thousands of people she defrauded, including a lot of elderly [people]?"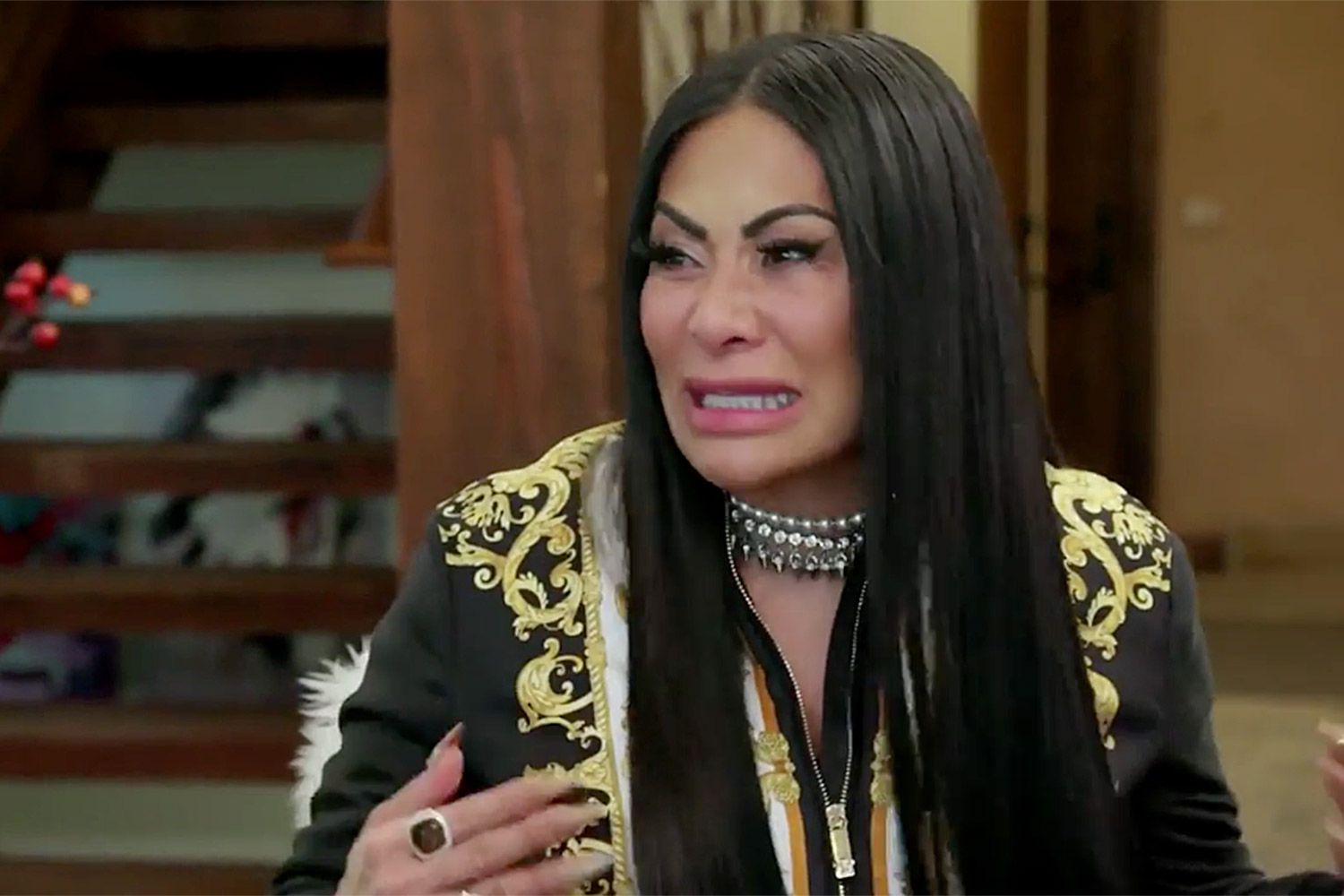 Andy explained with a strained look, "I think I was hoping she was actually innocent." But Chris interrupted him, saying, "She pleaded guilty!"
Andy clarified, "That was before she pleaded guilty. I mean, that I said that, I would think?" But Wallace insisted, "No, I think it was after."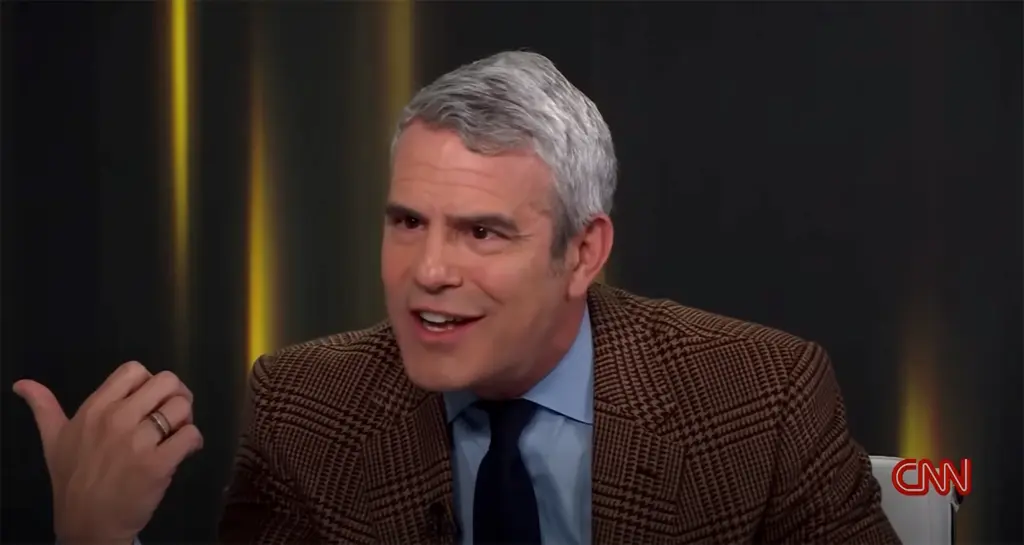 Jen Shah pleaded guilty to running the telemarketing scheme in July 2022. Andy made the comments in November 2022. A shocked Cohen said, "Oh really? Oh, God. Um, anyway! Wow, this is fun."
The Bravo executive commented during an interview with Us Weekly after fans had asked about Jen's future on The Real Housewives of Salt Lake City.
"She's being sentenced on December 15, so I don't know what to say to people who want her on the show. I hope that she gets no jail time whatsoever and she can come right back … but I have a feeling that she's not going to be available to be on the show."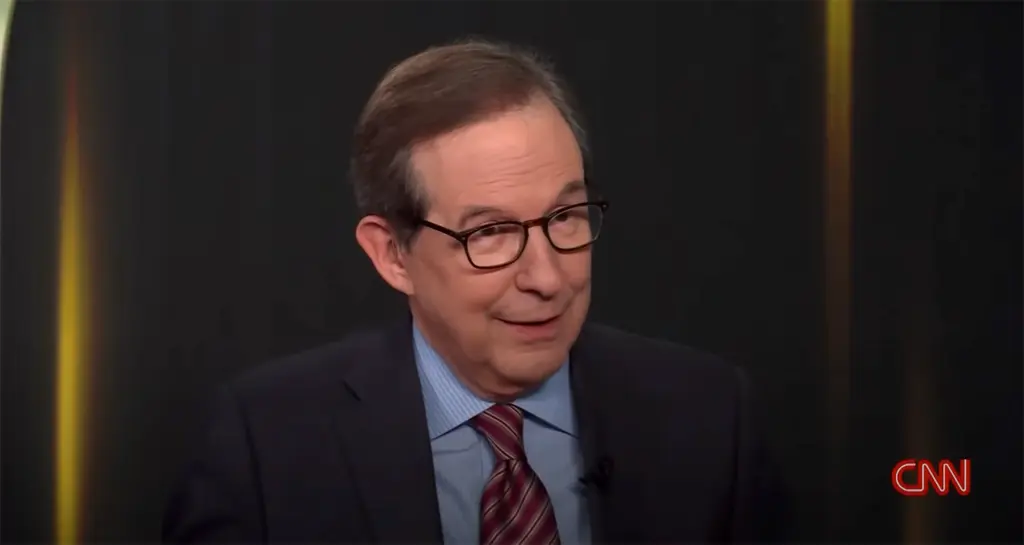 Cohen said that he didn't remember the actual context of his statement during the interview. "And I'm like, 'It's up to the judge. She's about to get sentenced to a lot of jail time."
Wallace reminded his guest that Jen did "something bad." Cohen answered, "Yes she did, and so she should go to jail." He added, "You know, sometimes, if you get to know someone and you get to like them, you hope that they are not guilty of something horrible."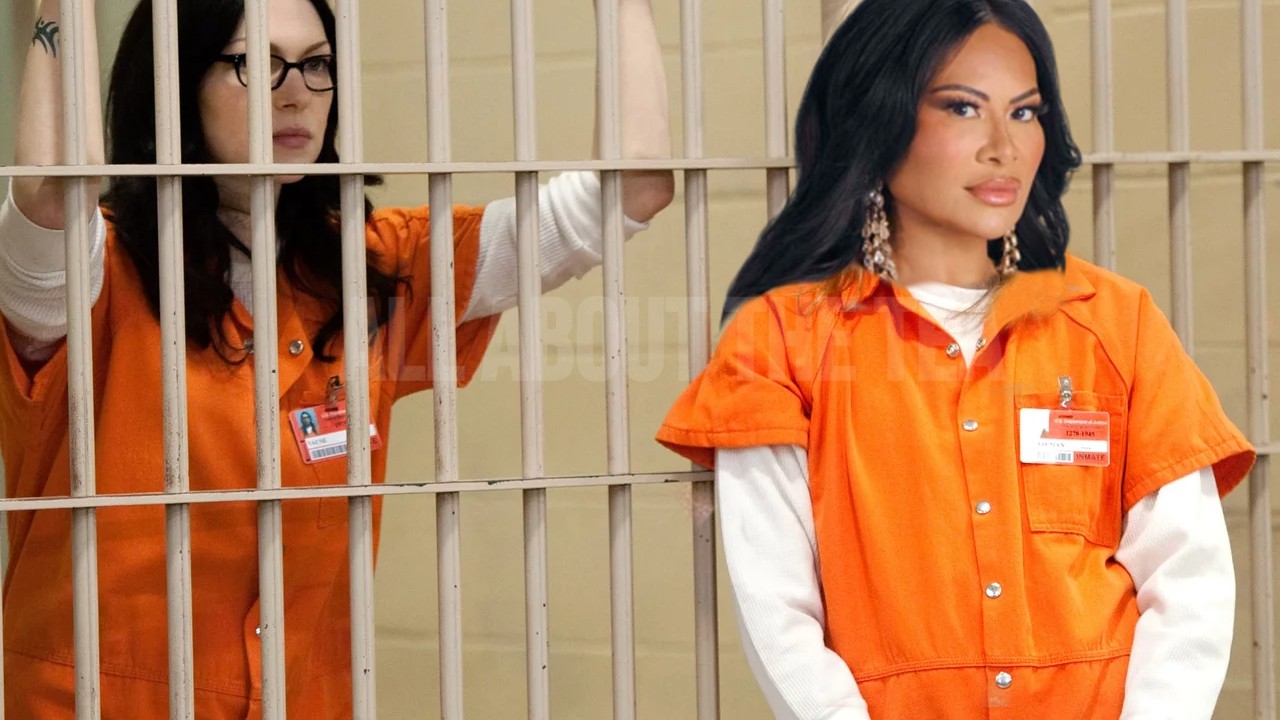 Jen Shah was sentenced to 6.5 years in prison for a telemarketing scheme that primarily targeted the elderly on January 6, 2023. After she is released, Shah will be under supervised release for five years, during which she has to participate in a mental health treatment program.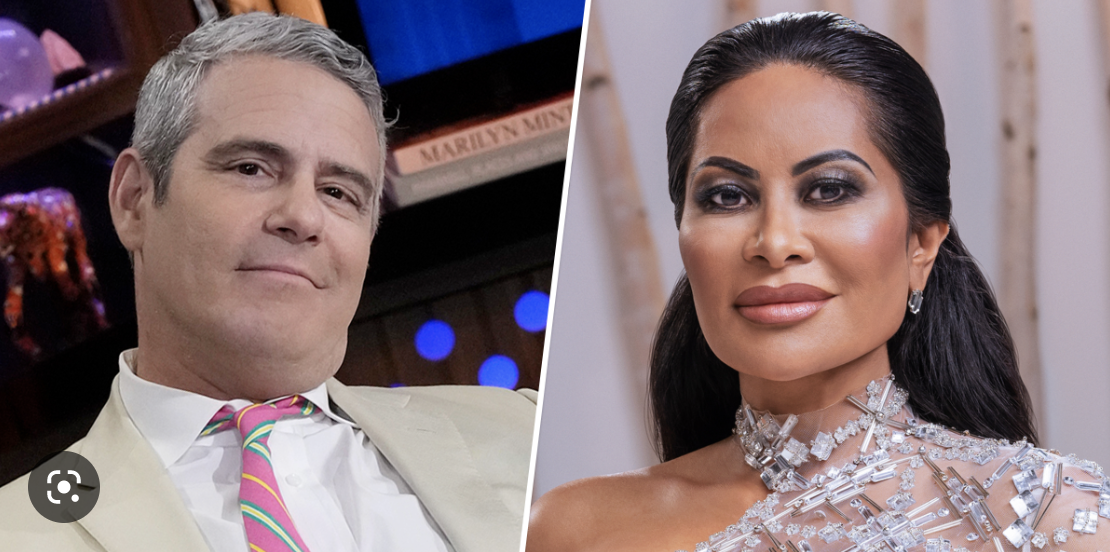 Andy Cohen also came under fire for saying that he hoped to interview Jen Shah before she goes to prison on February 17. Jen shared glam photos to her Instagram account after her prison sentence and teased the sit-down with Cohen. She captioned the post, "Dress Rehearsal…see you soon."
This will be the reality star's first sit-down interview with Andy since she pleaded guilty and was sentenced to prison. Jen had been disinvited from The Real Housewives of Salt Lake City reunion since she couldn't discuss her case.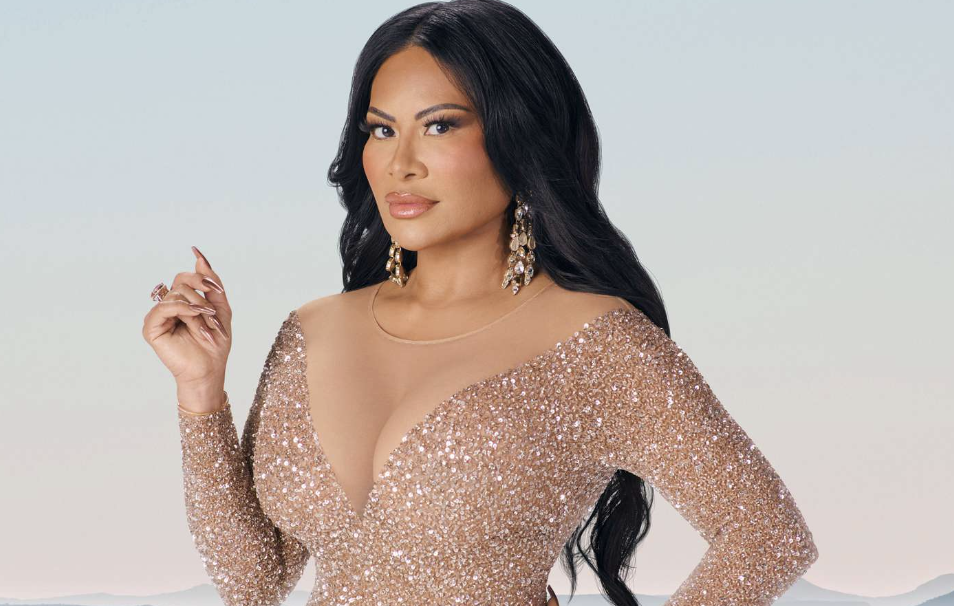 On December 16, while filming the reunion, Jen released a statement on her Instagram.
It began, "On September 14, 2022, I was informed by Bravo executives that I was not invited to attend the Season 3 Reunion. I was disappointed because I would have no venue to confront inaccuracies and address my storyline with cast members."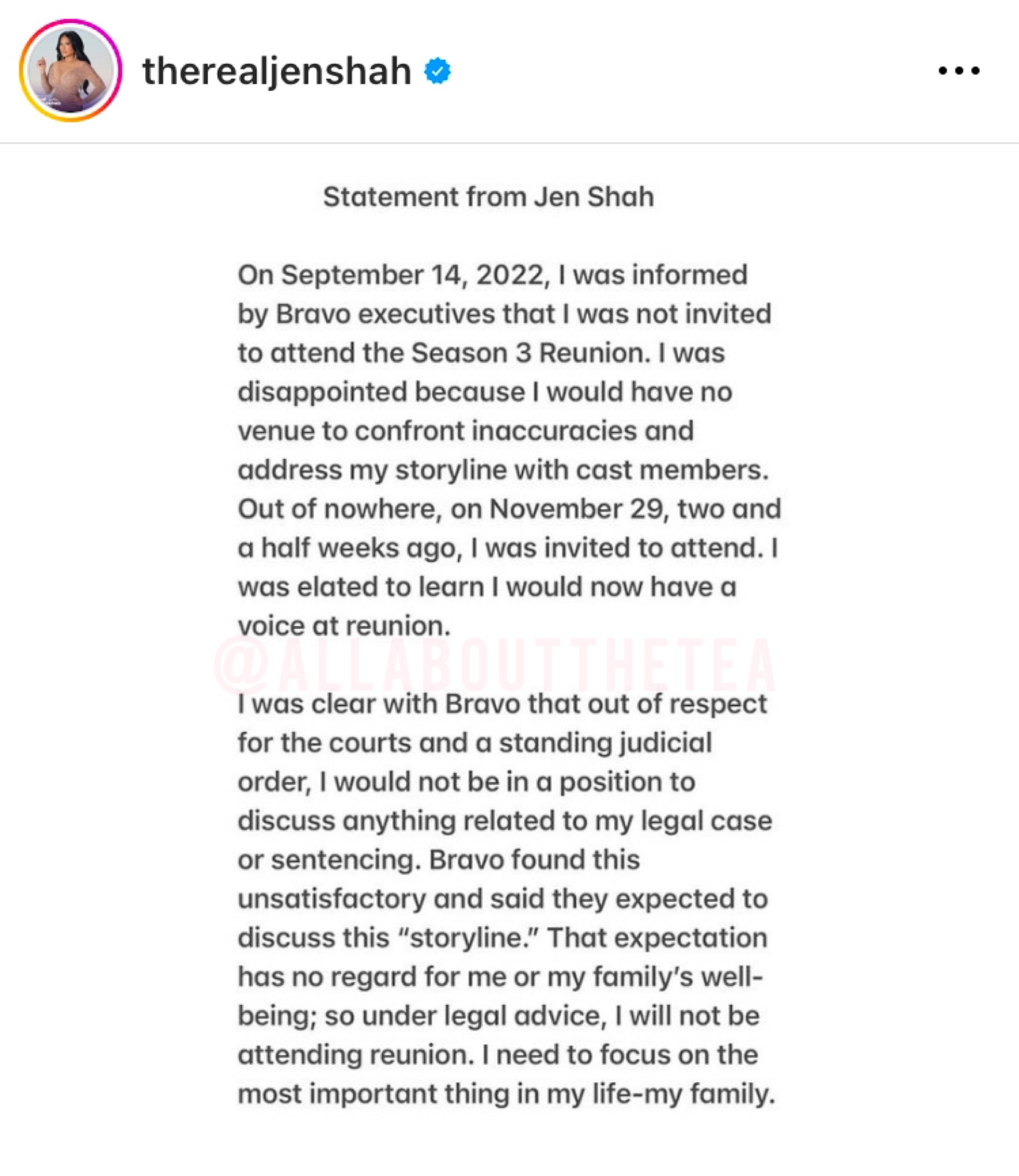 The "Shamazing" reality star continued, "Out of nowhere, on November 29, two and a half weeks ago, I was invited to attend. I was elated to learn I would now have a voice at reunion. I was clear with Bravo that out of respect for the courts and standing judicial order, I would not be in a position to discuss anything related to my legal case or sentencing. Bravo found this unsatisfactory and said they expected to discuss this 'storyline.'" 
Stay Connected With All About The Tea: Twitter Ι Instagram Ι YouTube Ι Facebook Ι Send Us Tips